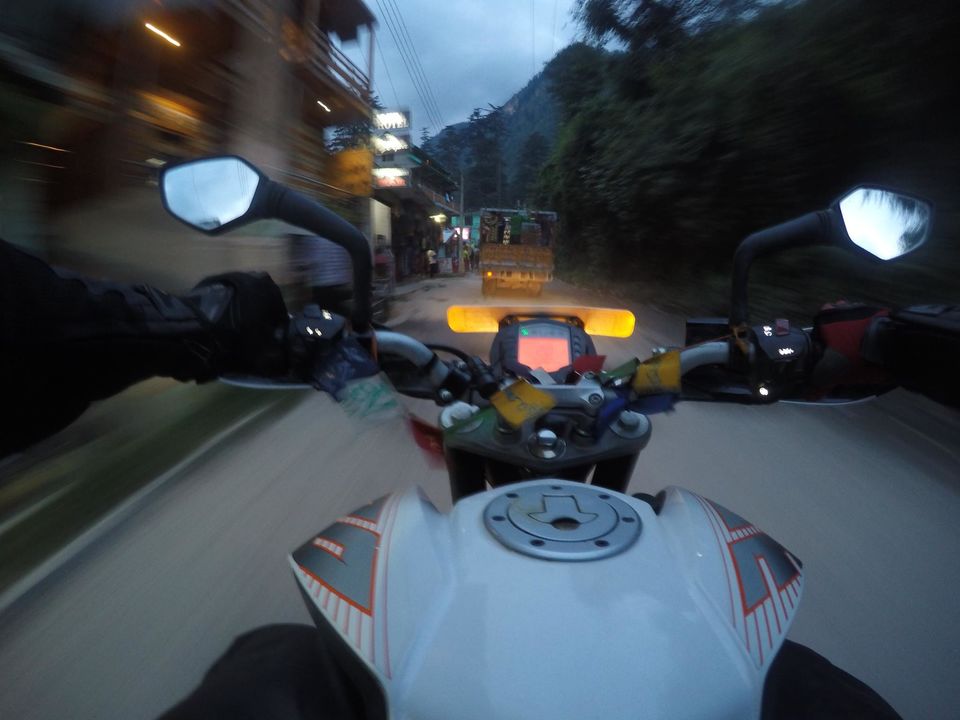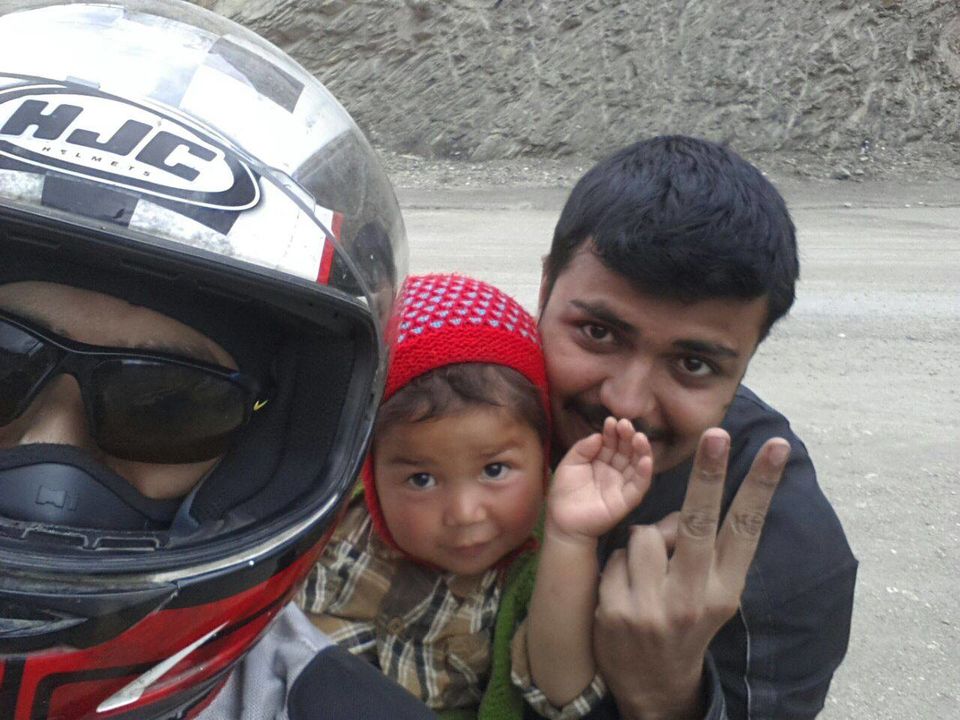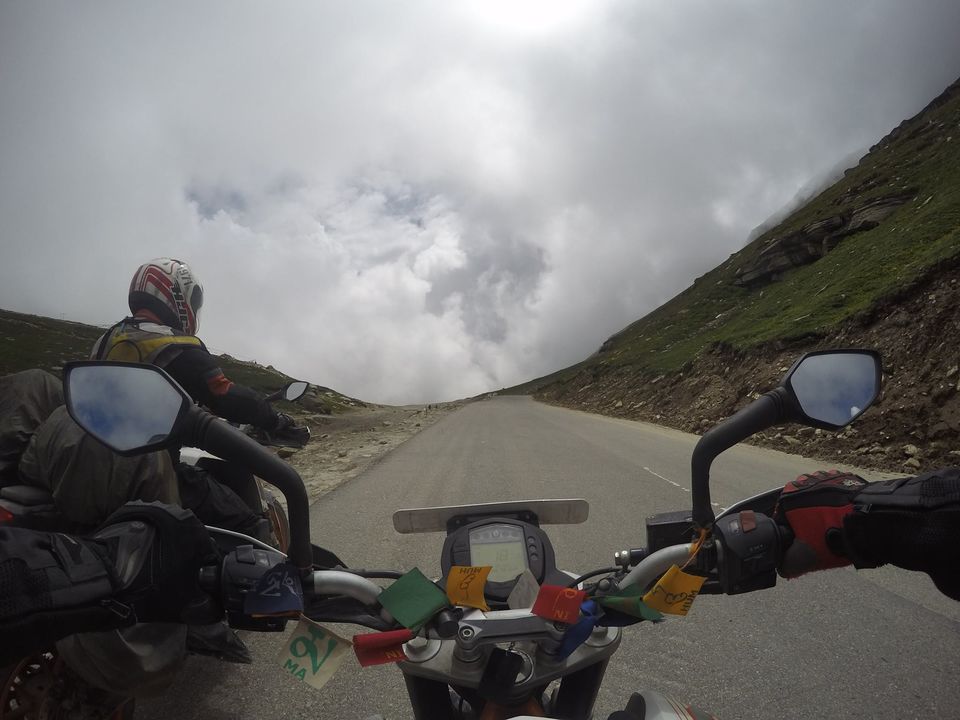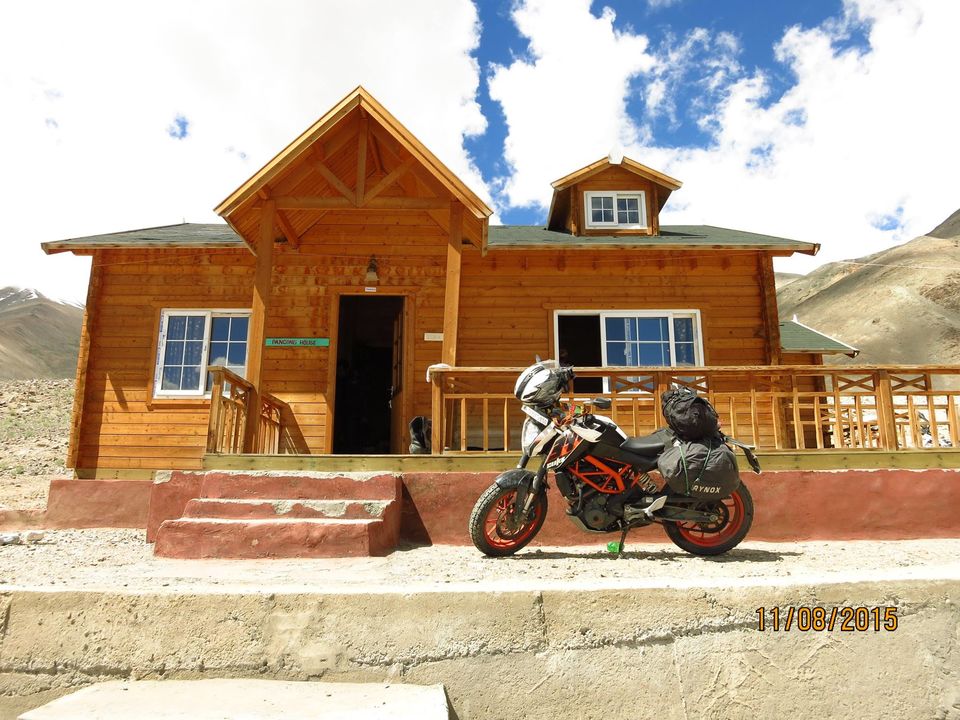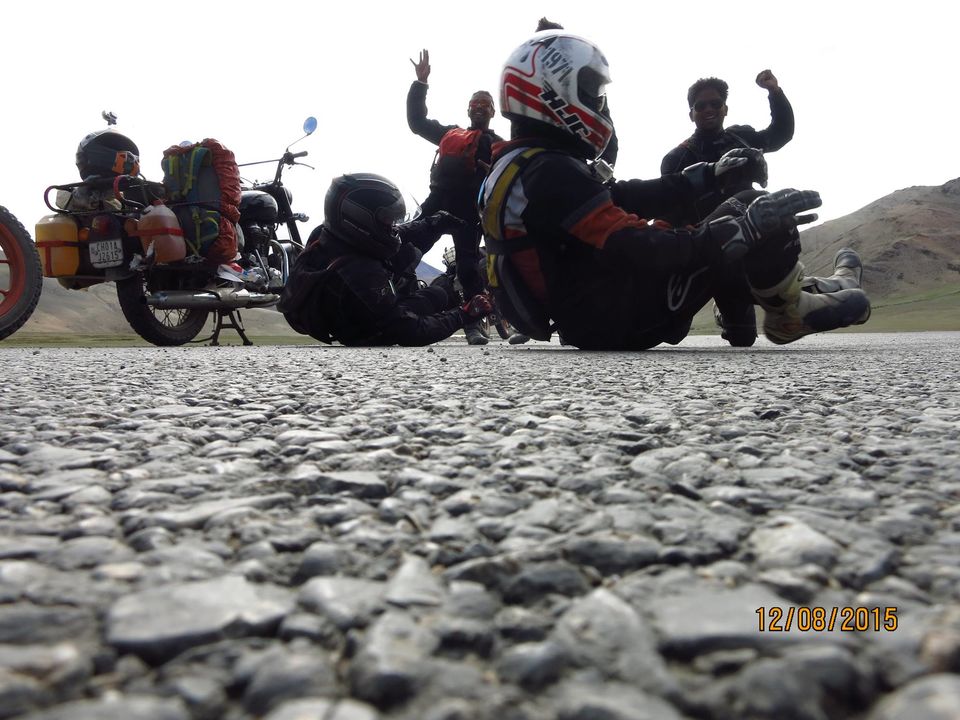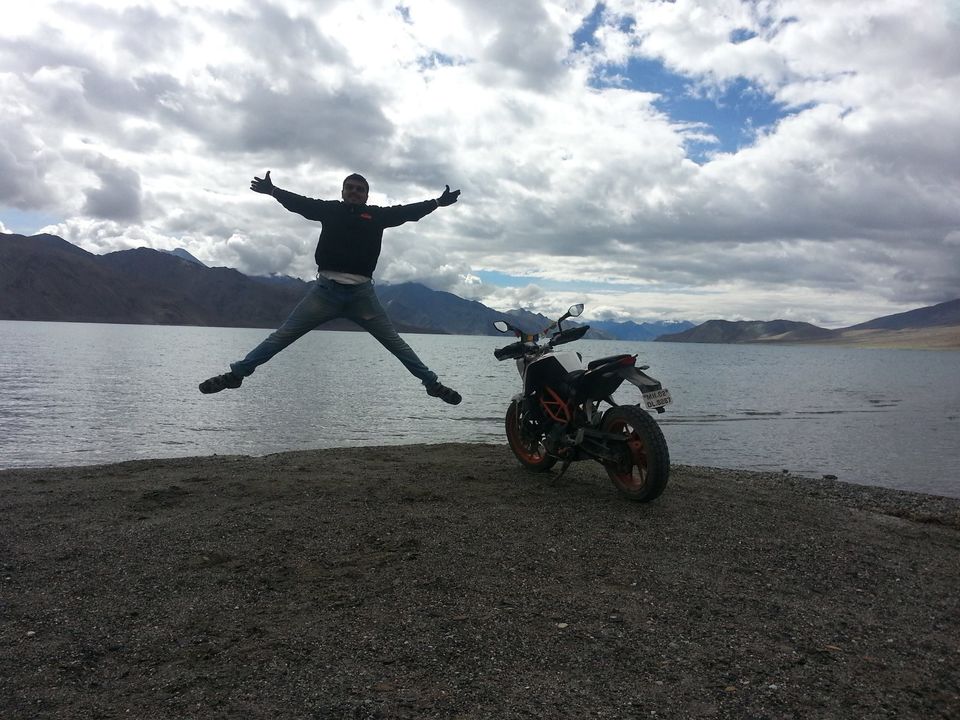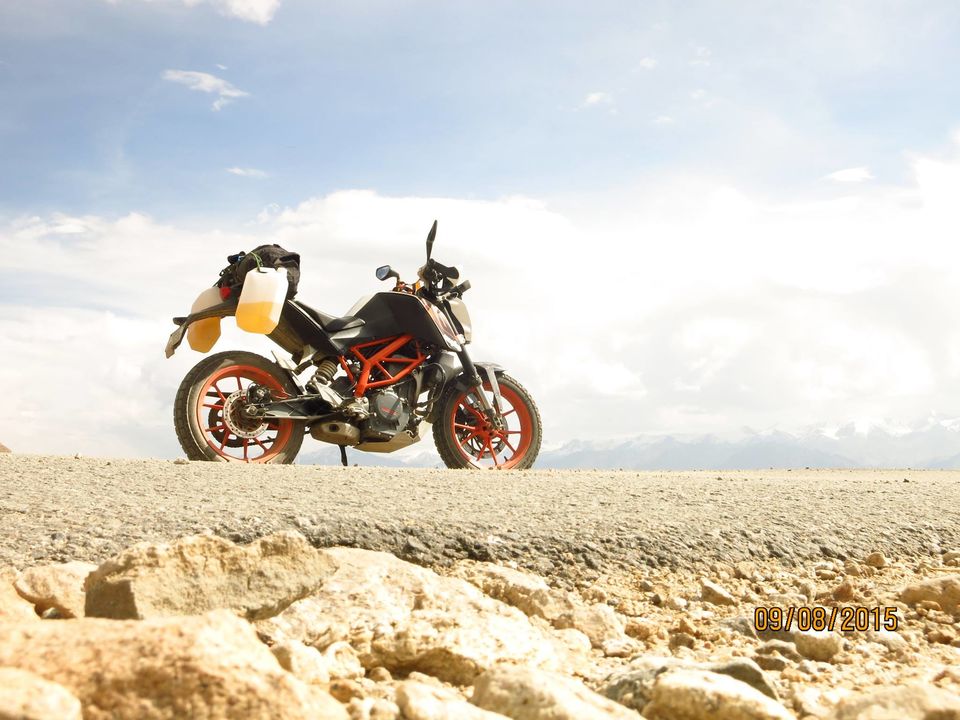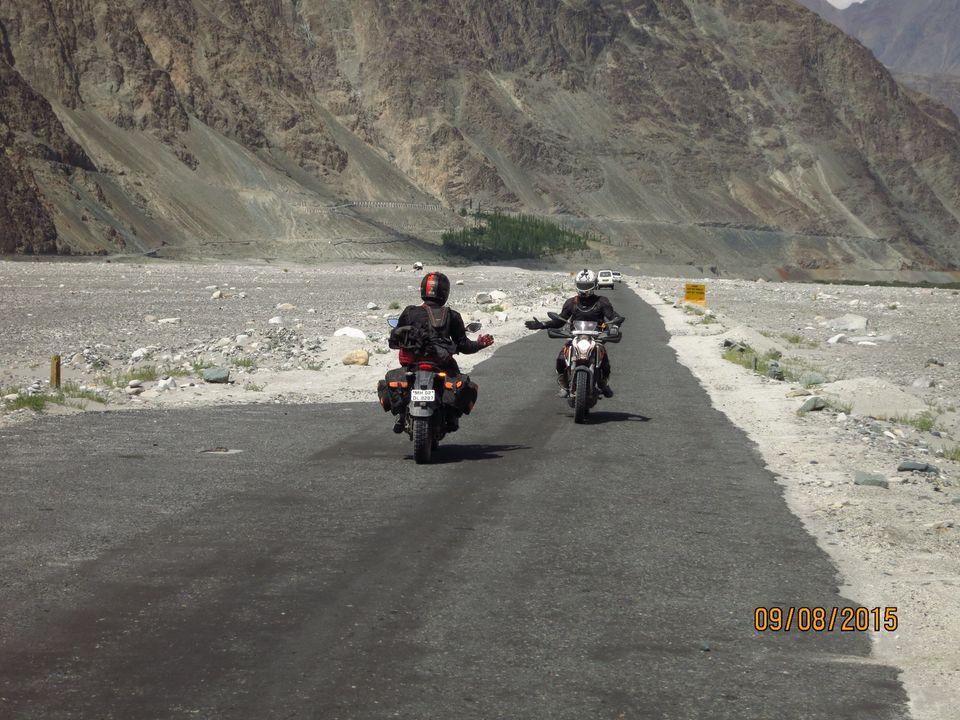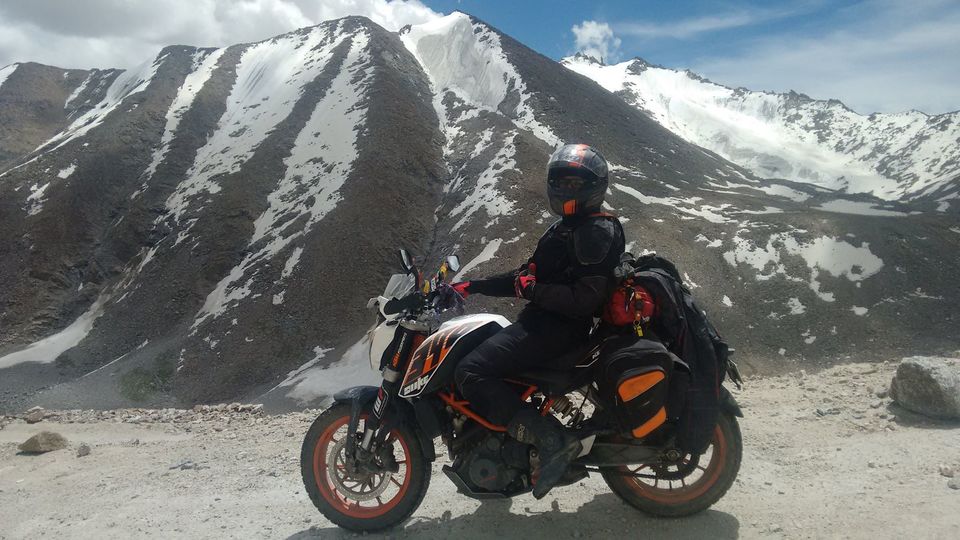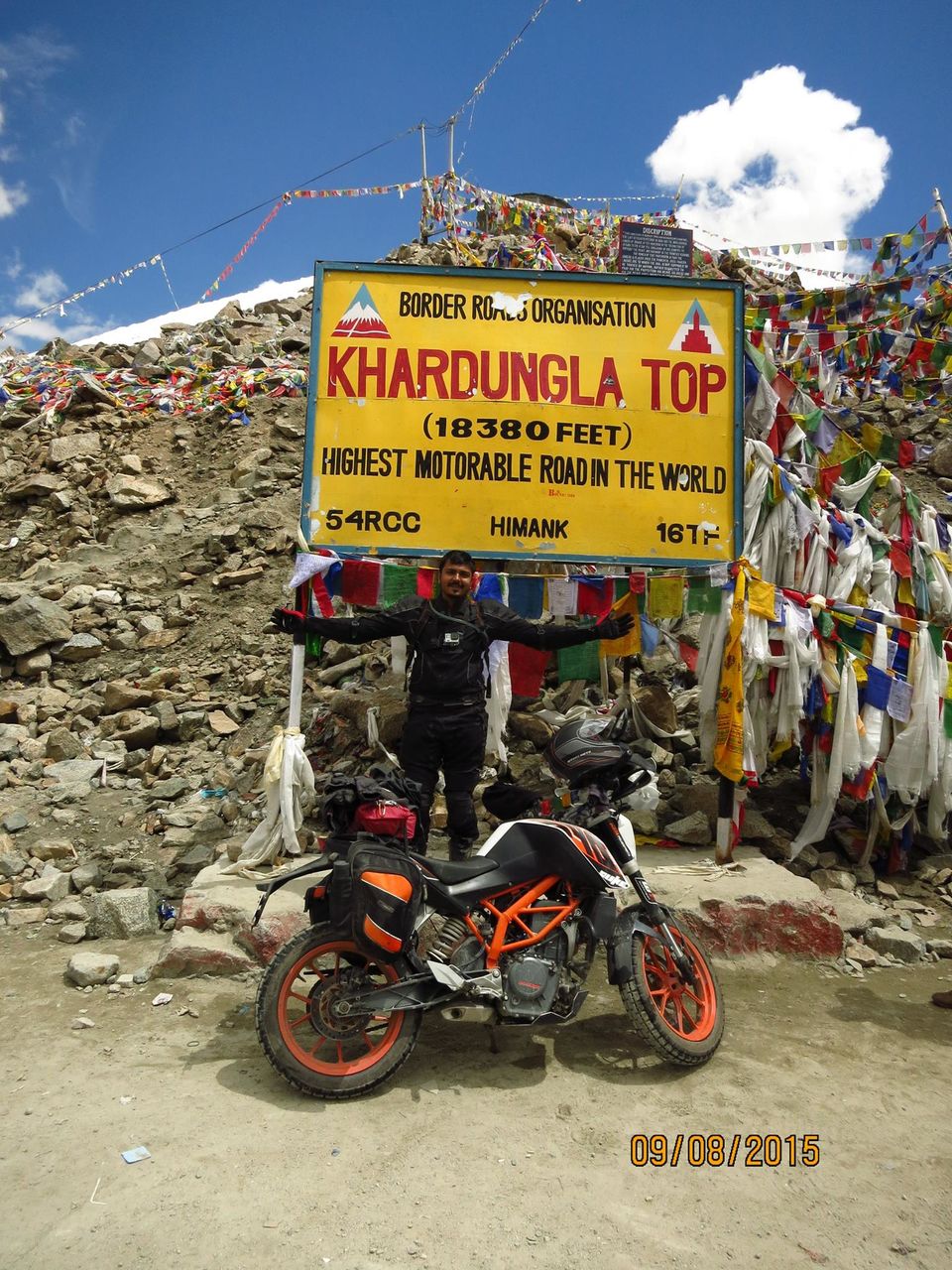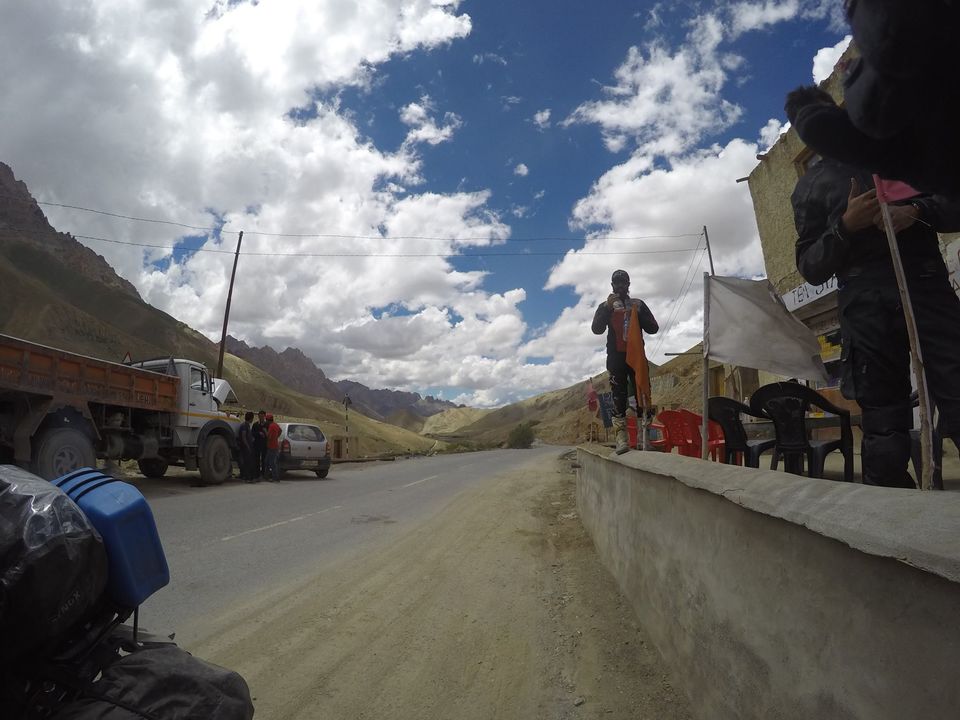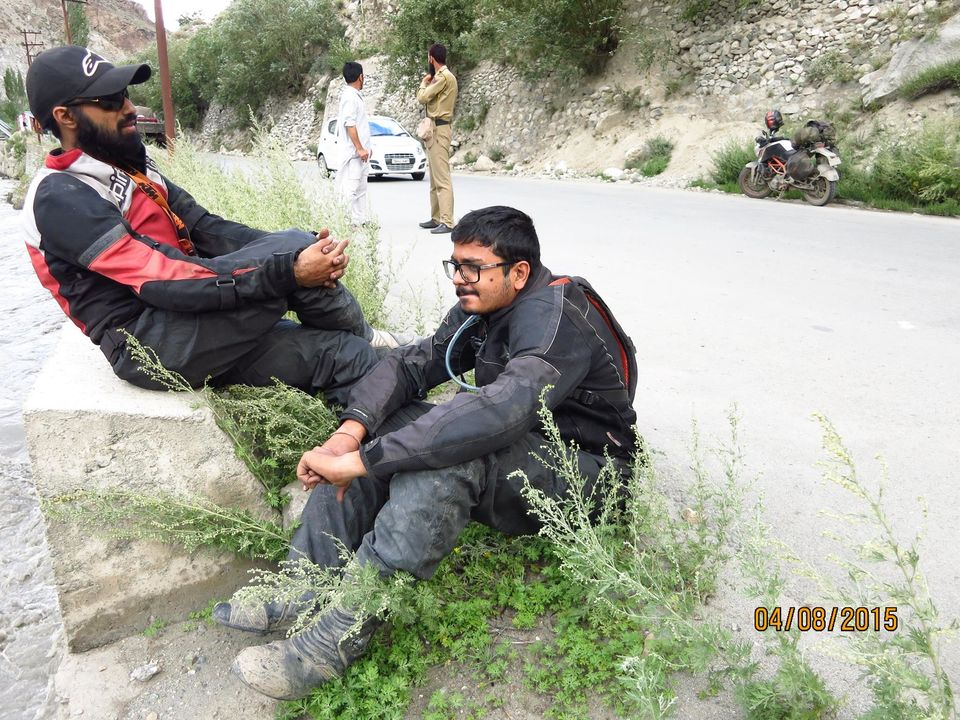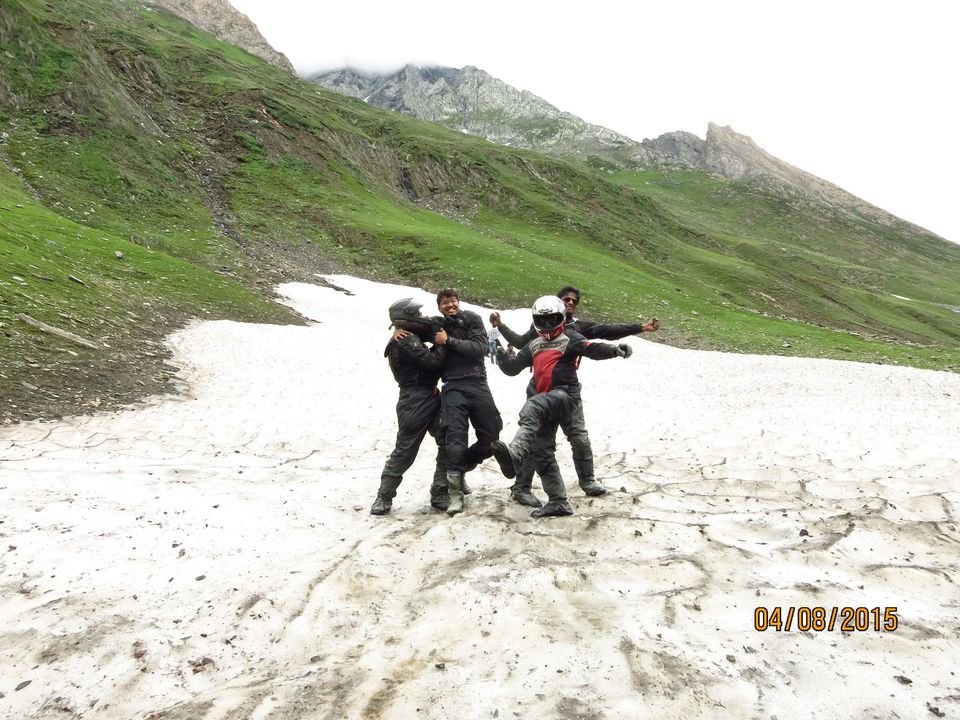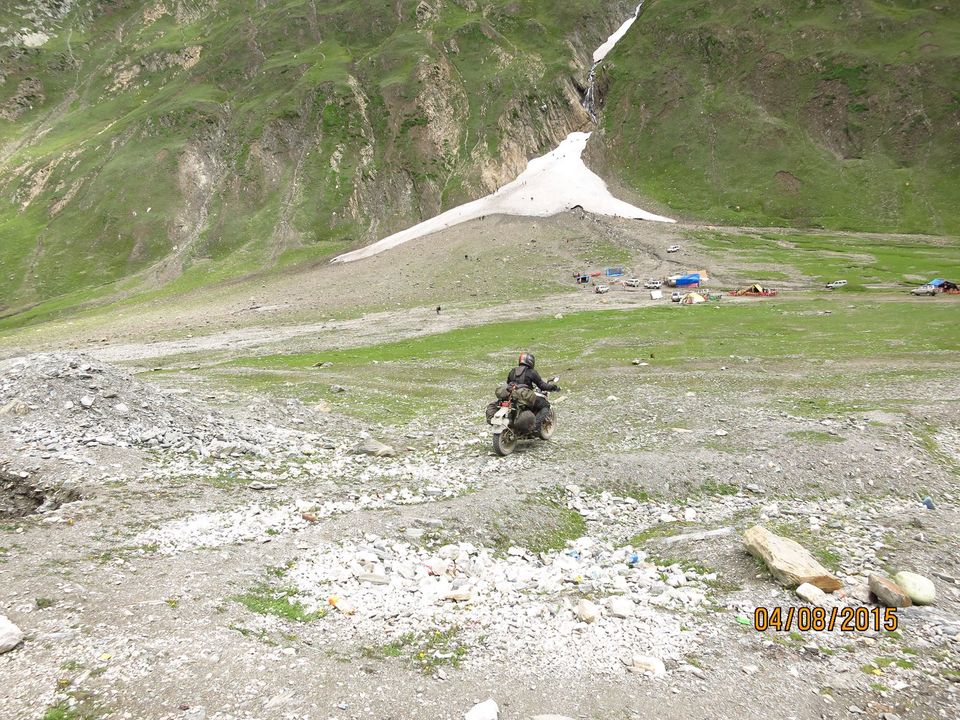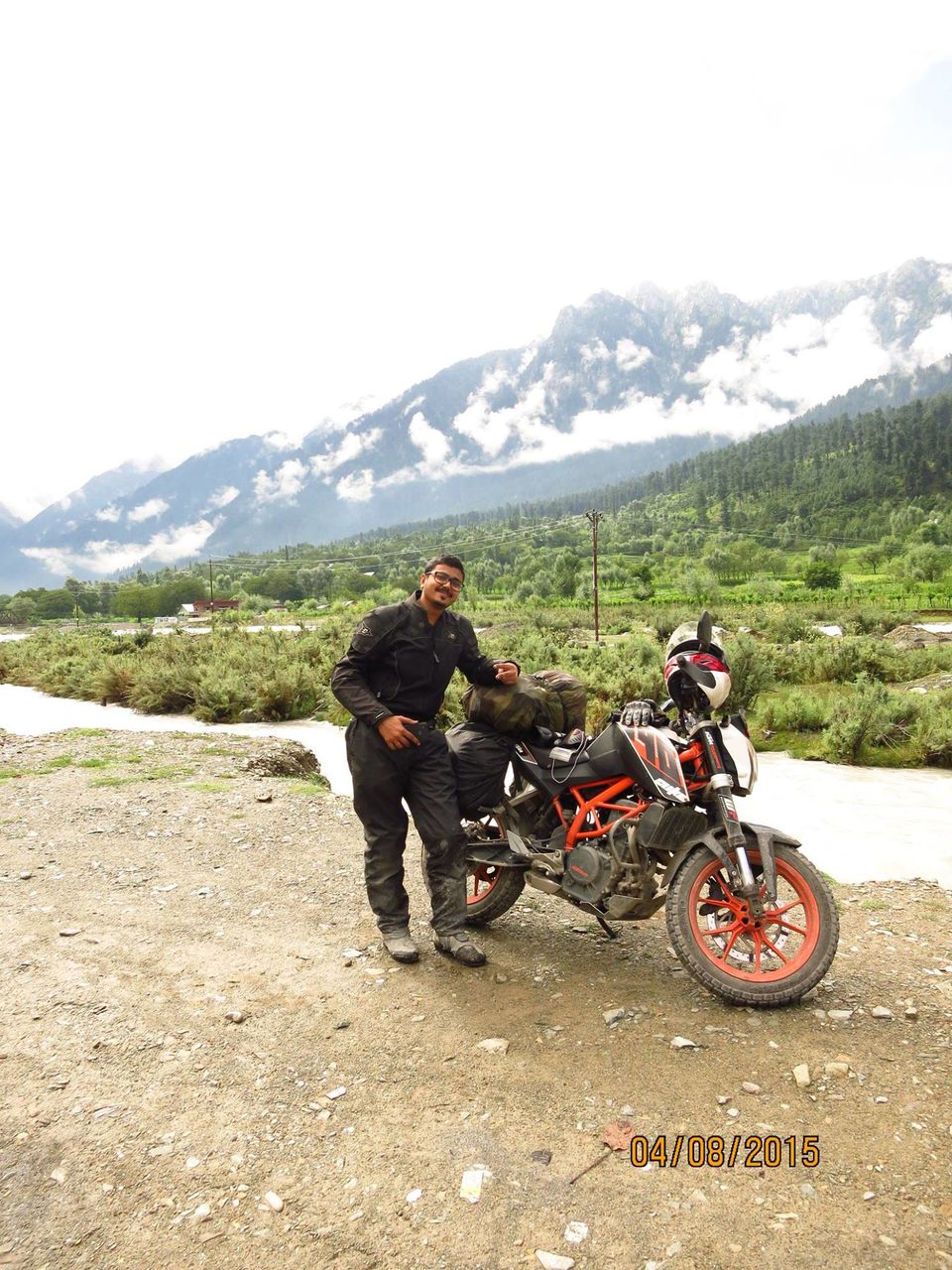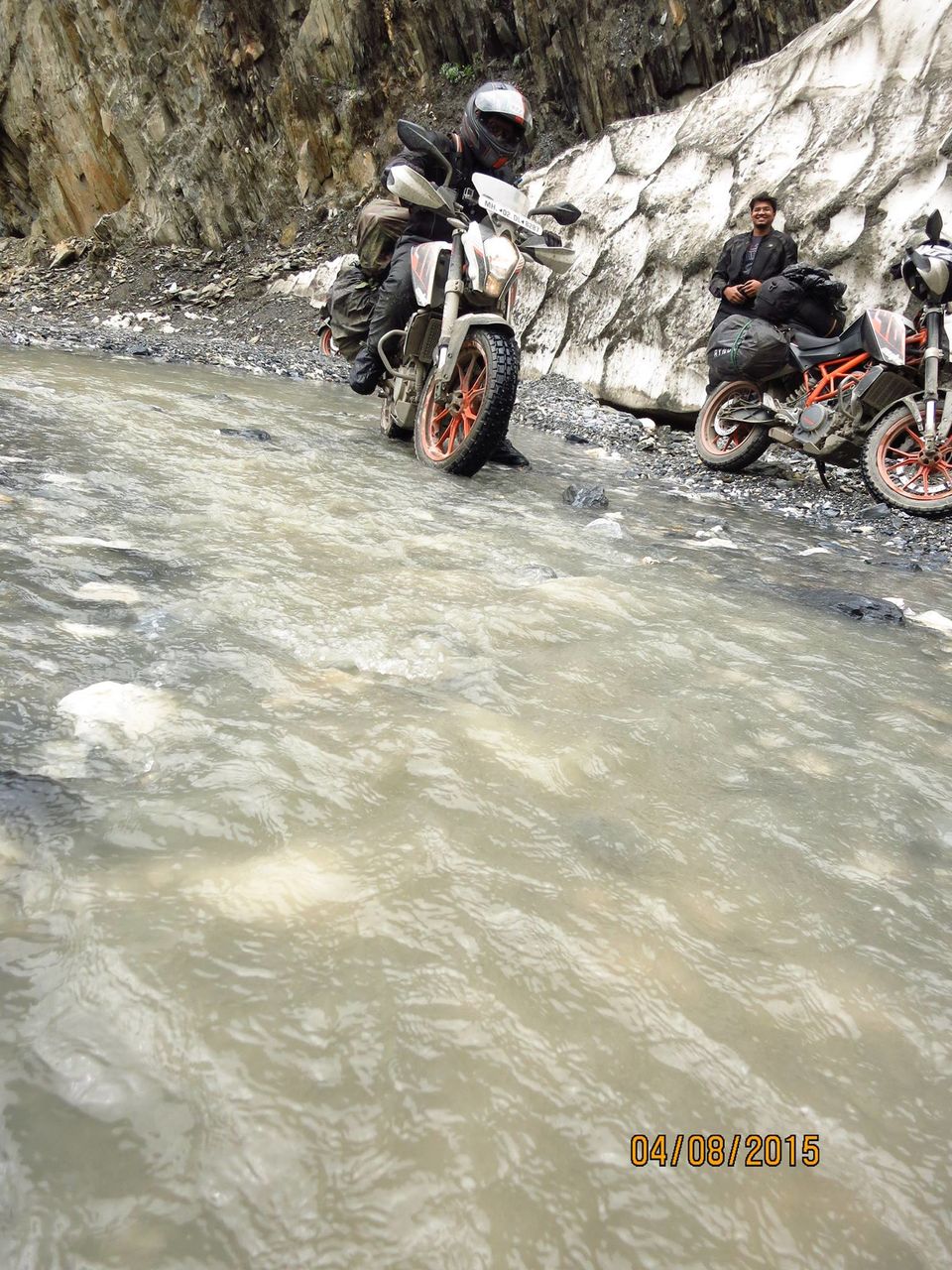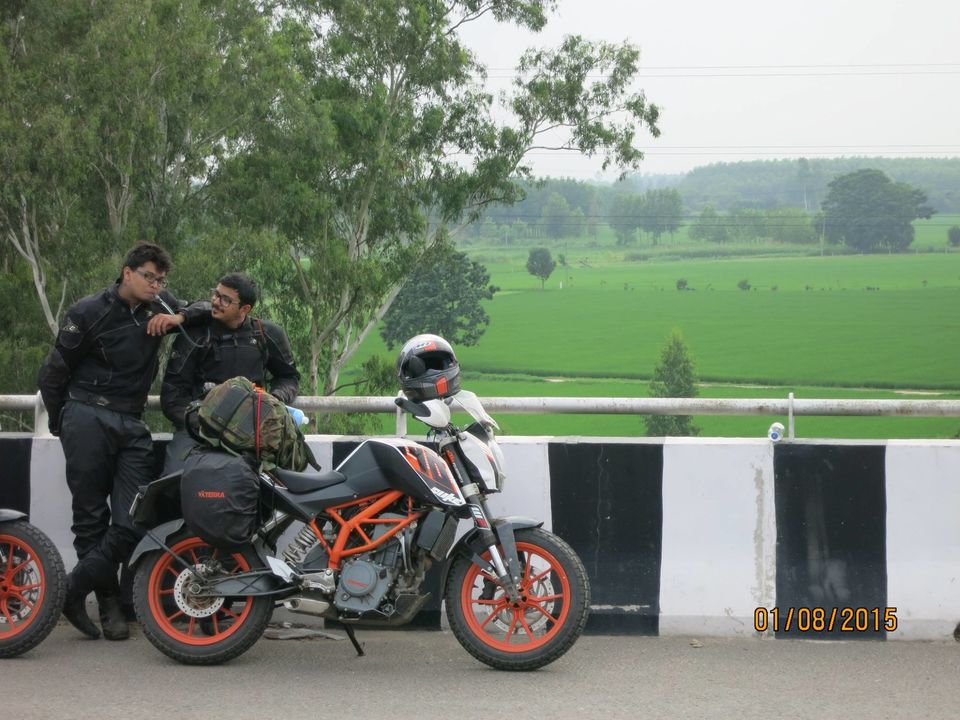 Phir 'Leh' aaya Dil, started with a promise we made to a local friend in Leh last year. So we transported our bikes via train to Chandigarh. The decision to get Leh'ed again was translating to a reality.
This is the route that we followed-
Chandigarh – Amritsar – Patnitop – Srinagar – Kargil – Leh – Nubra – Pangong – Leh – Kasol – Manikaran – Malana – Chandigarh
It so happened that we embarked on our ride right after the floods, and now we understand what not having roads literally means. We were stuck in Leh for three days. And this is why I say KTM is KTM after all. The alternate route that would have taken a Royal Enfield 8 hours to cover, our KTMs swooned like a superhero and we whizzed past the same frigging route in about, what 4 hours! Anyway, enough of my hero-worshiping.
High points of the trip for me: Broken Roads at the Leh-Manali 'highway', Riding down Changla la without brakes (a feeling that is irreplaceable), Crossing freezing glacier streams (frozen balls couldn't have felt better), Drinking water from random water bodies (when you are at the mouth of the water source of the entire nation, filters and Aquaguards feel like insignificant failures), Trek to Malana village (which made me wonder how it might be to live a life away from the maddening crowd of Mumbai)
Yeah, trust me you do not need any bookings, travel agents or any kind of planning. Just land there, and everything will fall into place.