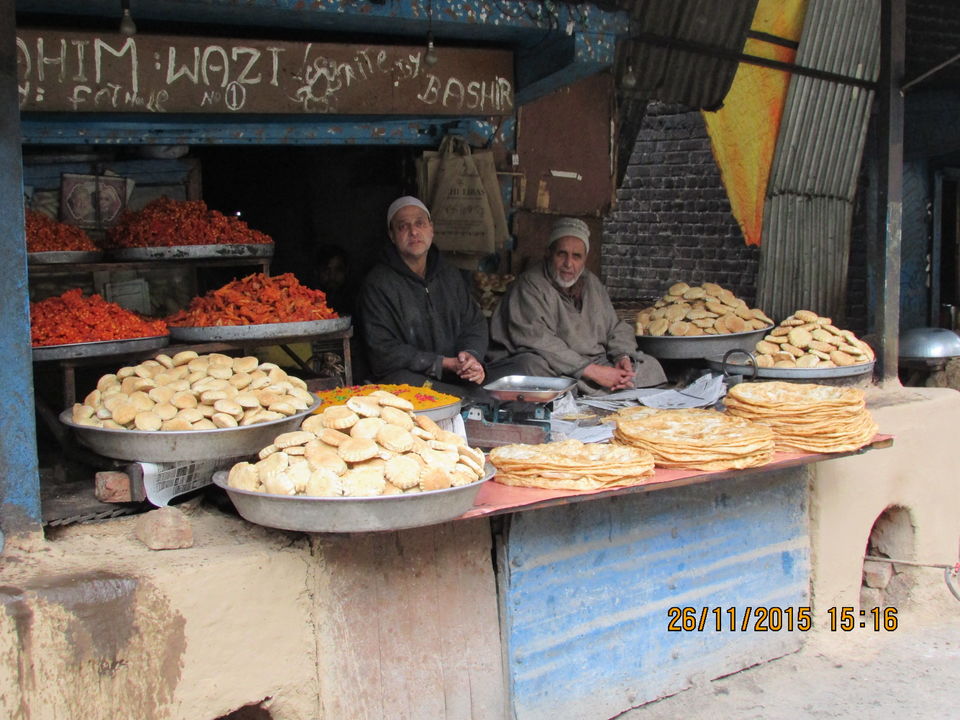 The bakery culture of Kashmir is a unique mix of Central Asian and British bakery cultures. The sheer variety of the bakery products is simply dazzling! Every part of Kashmir from Srinagar to the neighbouring towns like Bijbehara has several bakery shops catering to the bakery needs of the valley.
The most interesting facet of this bakery culture in the valley is the way they have preserved the Central Asian and the British bakery heritage. While the world talks endlessly about innovation and incremental changes and improvements these ideas haven't really influenced at least the bakers of the valley. Interestingly, none of the bakers seems to be in that rat race of being "different" from the competition. What matters to the producers and the consumers both is the authenticity of the culture that is associated with those bakery products.
While everything that changes is fascinating but culture and the identities linked to culture doesn't change much. Be it cuisine or rituals their ancientness signify their richness and vibrancy. The story of the bakery culture of Kashmir is nothing different than this. However, old and unreformed may be their style of baking those mindboggling and mouth-watering varieties of breads it importantly reflects their diverse, rich, and ancient credentials. Think about it your culinary habits actually reveal so much about you, your past and the construct of your ethnicity!
Frequent Searches Leading To This Page:-
kashmiri bakery foods, 5 days kashmir valley tour packages, glacier trek packages for friends, solo trip kashmir packages from banglore, family trip packages to jammu and kashmir ,kashmir tour packages for family , top kashmir tour packages for honeymoon, kashmir group packages , sports activities in gulmarg , top activities in kashmir , top valley to visit in srinagar , budget hotels in kashmir , best local site seeing in kashmir , srinagar best food , adventure in kashmir