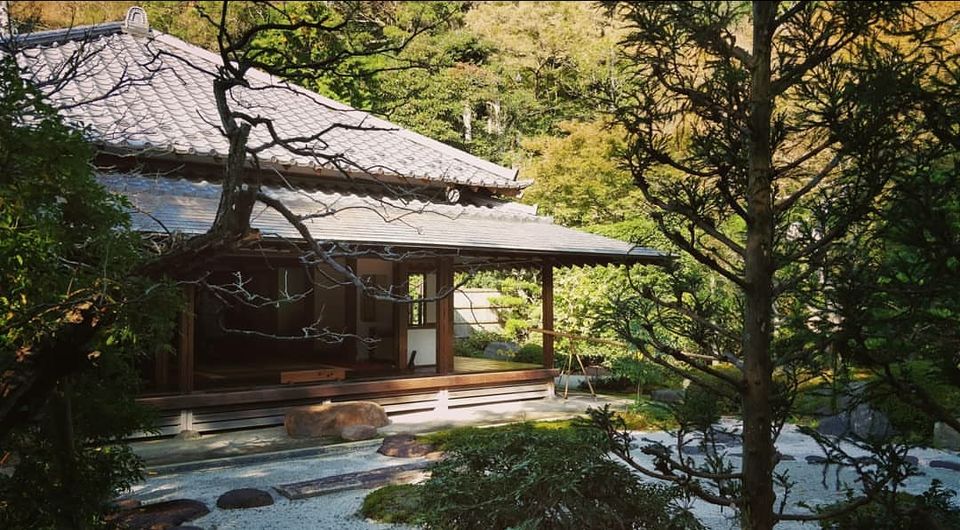 While being in Japan for well over 2 months, I took this tour with the most trusted agency in Japan "Sunrise Tours" to Kamakura and Enoshima in Kanagawa Prefecture.
We started our day with a memorable and authentic Japanese matcha tea tasting experience in a tranquil atmosphere of a tea-room constructed over 400 years ago. The tea-room has a beautiful Japanese style rock garden. We then proceeded to roam around Hokoku-ji Temple also known as the Bamboo Temple for its beautiful Bamboo grove.
After satiating our visual senses, we then proceeded to treat our hunger pangs by dining at an authentic Japanese restaurant serving Buddhist cuisine, must say everyone must experience this once in their lifetimes.
Kamakura's iconic sight - The Great Buddha at Kotoku-in was our next halt, this 13 Meters tall Buddha will surely overwhelm you with its grandeur and aura:)
Enoshima was our next stop where we marvelled at the beautifulll stalls in Benzaiten Nakamise street while crossing over the 600 Meters bridge connecting the Enoshima island with the mainland. Afterwards, we took Enoshima Escar(it's like an escalator) which will quickly whisk you up to the amazing Enoshima shrine from where you can enjoy some of the breathtaking views of the ocean.
The day ends with some really beautiful memories while the tour bus dropped us to the nearest metro/sub-way station to our hotel.