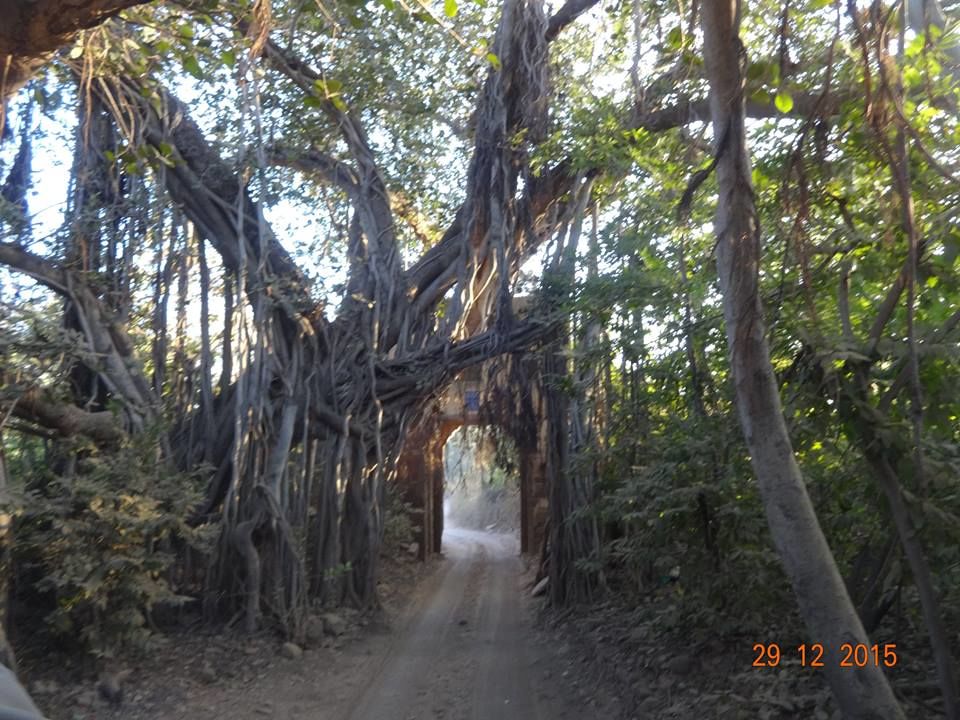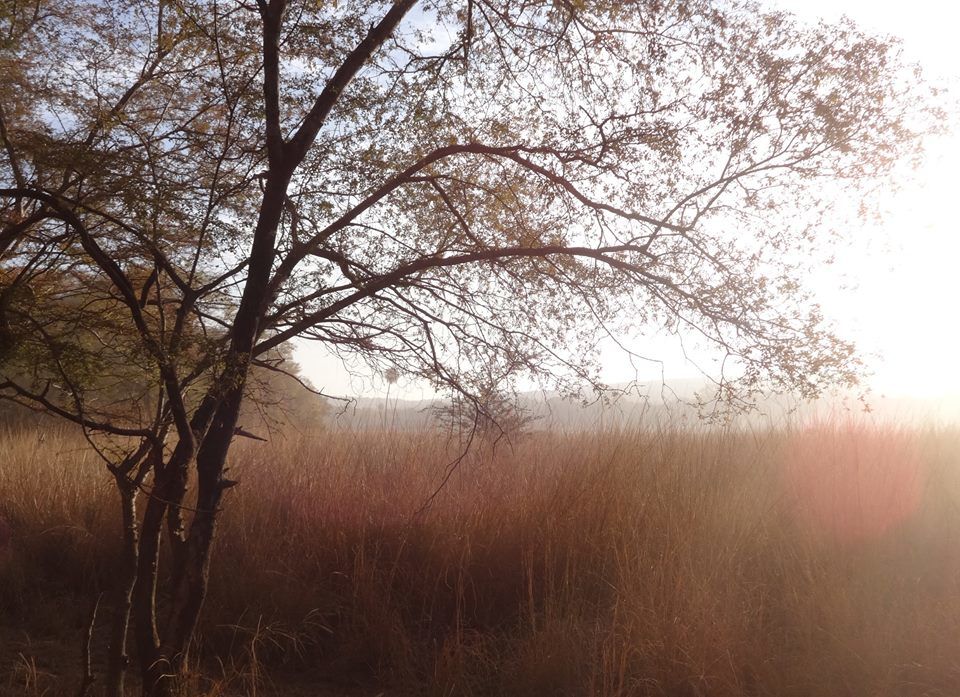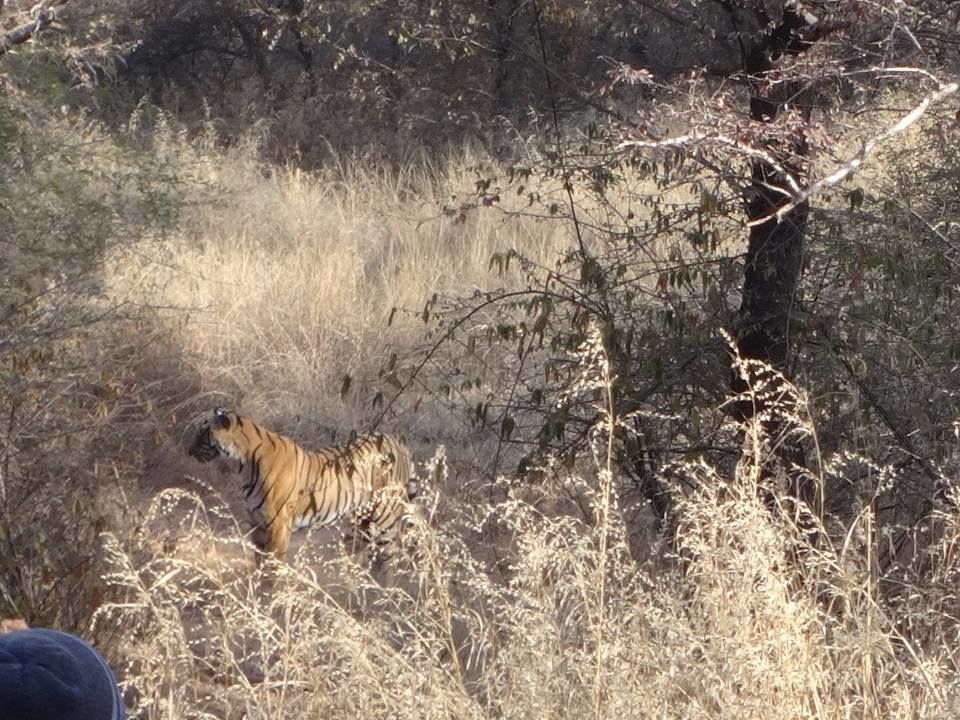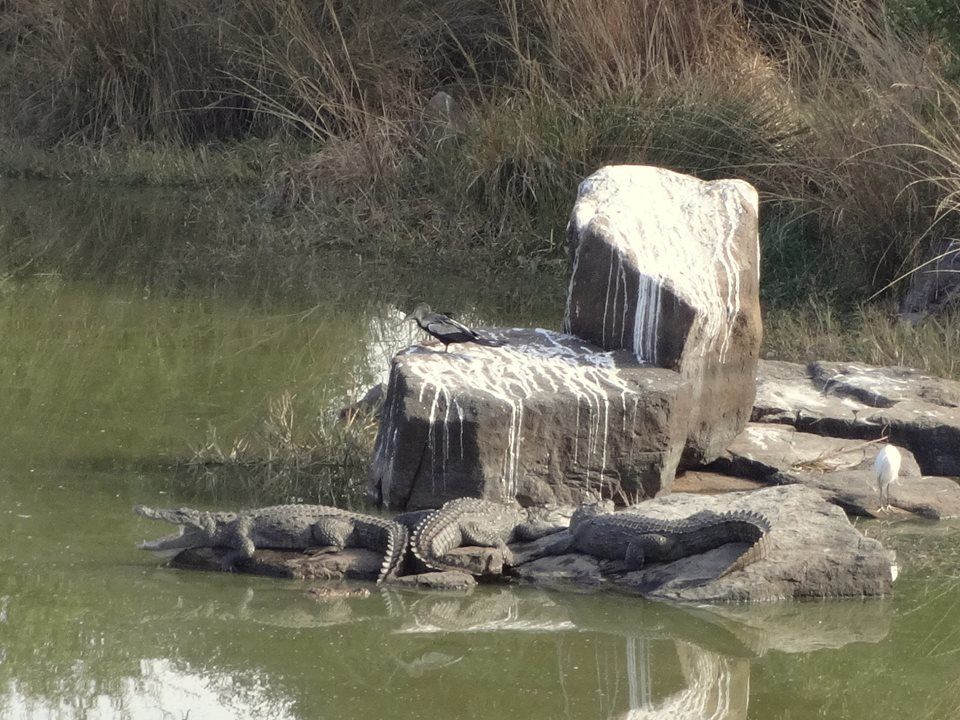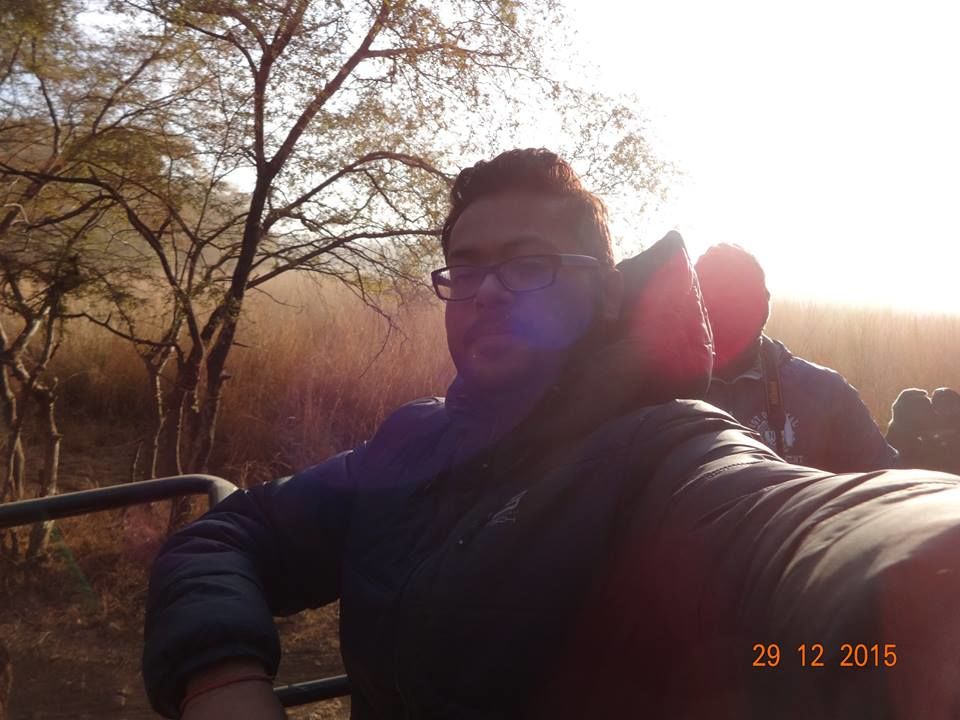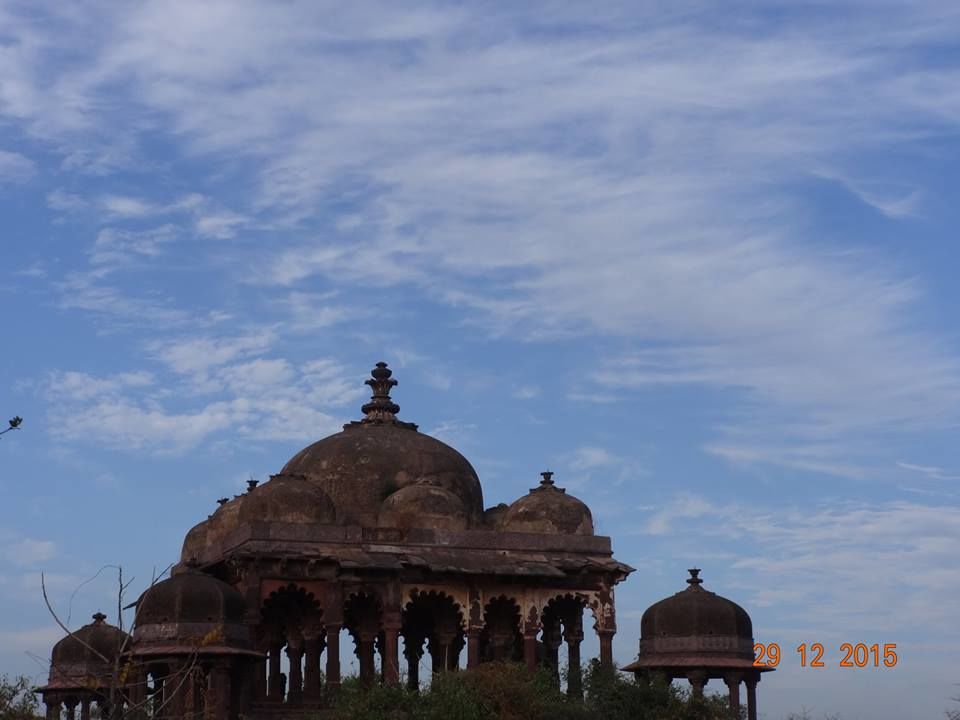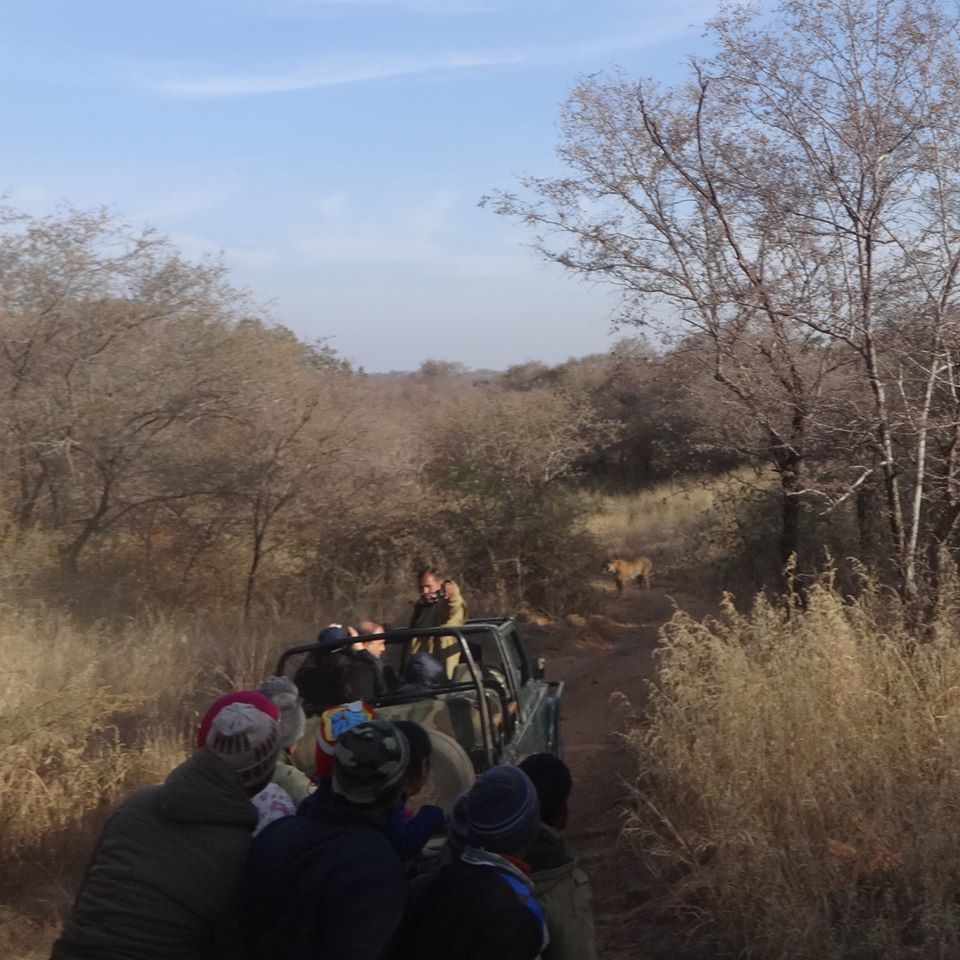 We have opted for the morning safari by booking a canter from Govt. Booking Office in Sawai Madhopur.
There are 5 zones that are open for public , we got the canter for Zone 3.
It was freezing in the morning as it was last week of December having the temperature around 4 Degrees.
The guide in the canter told us that there is a very good chance to see the tiger in zone 3 and zone 4.
We were excited to see the big cat , our canter enter the forest though a small entrance under the huge banyan tree.
We past through the dry deciduous trees as our guide heard the hauling sound of the sambhar deer , who gives sign that there is a tiger around.
Our guide told us that tiger is in movement , so the driver of our canter take a turn towards the sound where the hauling voice was coming.
The other gypseys also coming our way as they heard the noise.
After few minutes our excitement turn into reality as we saw a big cat on our way , our canter suddenly stopped.
They told us not to make a movement , we were gazing at the tiger as she was also gazing us , yes it was a tigress.
After 5 minutes she disappeared into the wild , but we were lucky to see in the first attempt itself.
Overall it was a worth trip.
Go for it if you want to spend a holiday at a national park that is within 400 kms from Delhi.
We started early winter morning from Delhi via Gurgaon - Alwar - Dausa - Lalsot - Sawai Madhopur. It is an 8-hour drive from Delhi.
Our resort was in the buffer zone of Ranthambore National Park. There was a very good service and hospitality. Next day we took a early morning safari of 07:30 after booking through Govt Office in Sawai Madhopur. There are around 7 zones in this park. The tiger seen possibility is higher in zone 3 and zone 4. As you enter the forest, it is a very vast area with dry Deciduous forests and meadows. We spotted the tigress within half an hour of the safari with just 10 feet. There are also other animals in the forest like Sambhar, Crocodile, Bear and Wild Boar. It was an amazing experience. There is also a fort within the forest.