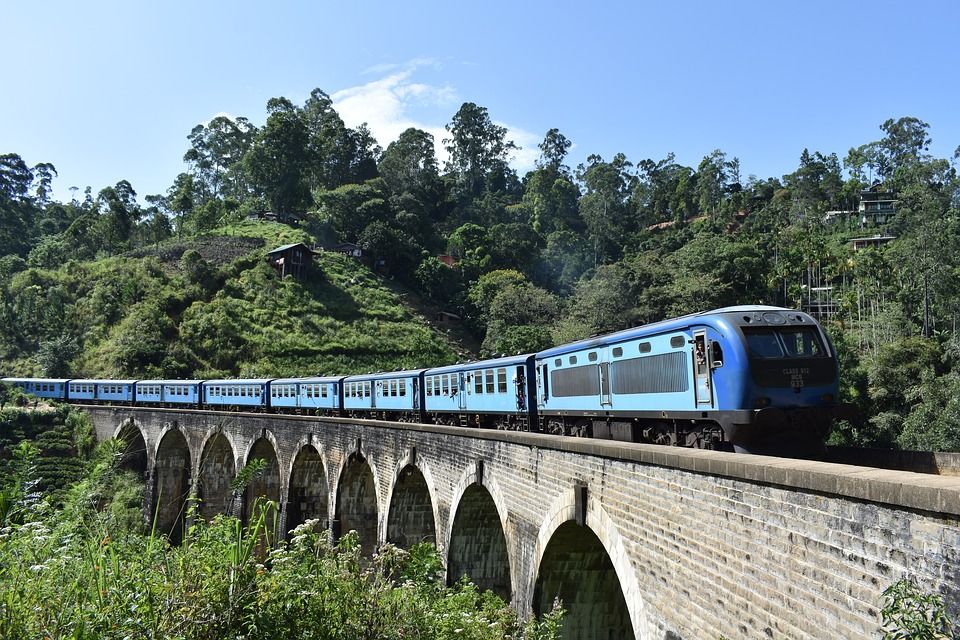 If you're planning your next vacation, add the lush little island of Sri Lanka to your list of destinations! Brimming with culture, adventure and breathtaking views, this gorgeous country has seen a recent boom in its tourism industry that is projected to skyrocket in the coming years. So here are six reasons to get in there early and book your holiday now!
1. The Tropical Beaches
Consistently listed as one of Sri Lanka's best assets, the island's beaches offer pristine white sands, crystal clear waters and perfect conditions for water sports like surfing and snorkeling. Don't feel like frolicking with the rest of the tourists? No problem! There are plenty of secluded stretches of beach or private beachfront properties available right along the island's coast.
Insider Tip: If you're looking for privacy, Calamansi Cove Villas offers a fantastic luxury beach experience with their secluded villas. The villas are hidden amongst calamansi and palm trees to give their visitors privacy, but are just a few steps away from the waves.
2. The Rich History
The story of Sri Lanka dates back thousands of years, with several of its monuments still standing today. From the cave temple of Dambulla to the ancient ruins of Polonnaruwa, the pieces of Sri Lanka's history depict a fascinating tale. One of the more well-known relics of this past is Sigiriya, the Lion Rock. Built as the fortress of ancient kings, visitors can make the climb to its peak to be rewarded by stunning views of Sri Lanka's untouched natural scenery.
Insider Tip: It's best to make the 2-hour trek up Sigiriya in the early hours, before the sun reaches its peak and large groups of tourists arrive. Try spending the night before your climb at Hotel Sigirya, the beautiful rustic hotel nestled in the shadow of its namesake, before setting off fresh and early!
3. The Culinary Experience
Sri Lankan cuisine is one of a kind! Incorporating a mouth-watering array of local produce and spices, this is a feast you're going to recount to your grandkids one day. From string-hoppers (a kind of rice flour pressed into noodles) to kottu (chopped up roti mixed with meat, vegetables and spices), and a whole host of other on-the-go foods that can cost less than your daily cup of coffee, prepare to delight your taste buds like never before!
Insider Tip: In addition to string-hoppers and kottu, make sure to try some appa (another "hopper", but one that is similar to a pancake). Try a glass of Ceylon Arrack; order a bottle online from Wineworld before your trip as it'll make a great accompaniment to your flavour-packed meal! 
4. Fishing and Seafood
If you want to see something truly unique to Sri Lankan culture, get to the beaches to witness stilt fishing! It's a rarer sight than in pre-tsunami days, but the practice has seen a rise in recent years. The country is spoiled for choice with the local marine life, and the wide variety of fish that populate their waters create a stunning display for divers and a delicious platter for locals.

Insider Tip: If you like the sound of catching your own fish for dinner and getting a professional chef to cook a gourmet meal with it, head for the Amber Collection's Flow houseboat on Bolgoda Lake. You can even take a ride in an oruwa: a traditional Sri Lankan sailing and fishing boat!

5. The Scenic Nature
From mountains to jungles to scenic train rides, Sri Lanka's natural beauty is a photographer's dream. Take a trip to one of the island's wildlife sanctuaries for a chance to see leopards, elephants and crocodiles in their natural habitats, or head down to a turtle sanctuary!
Insider Tip: Catch a train from the town of Ella to Kandy in the mountains. In addition to watching the beautiful Lankan scenery flash past, there are plenty of opportunities to snap some stunning photos!
6. There's Something for Everyone
Travelling can be tricky if you're going in a group, especially with the different preferences that need to be catered to. Luckily, Sri Lanka has something for every kind of traveler. Family vacation with activities that keep both parents and kids entertained? Check. Nature buffs who just want to hike their way through the island? Check. Tours that give you an inside look at the traditions, culture and history of the island? Check. Whatever you're looking for, you can bet that it's in Sri Lanka!
Insider Tip: If you need some help planning your perfect vacation, Diethelm Travel Sri Lanka can help you come up with a tailor-made holiday, including hotels; cycling tours; camping excursions; culinary experiences; cruise services and plenty more.