The allure of the Sri Lankan landscape is tangible – a sultry tropical breeze, velvety sands, tumbling tea plantations, swatches of cinnamon groves and the setting sun rendering the sky and sea molten gold. And at the heart of it all, Galle's sleepy old village of Mihiripenna hides a small boutique hotel in the midst of frangipani trees and acres of fruit and spice gardens. The road up to Why House snakes through paddy fields, intermittent with swaying coconut fronds and an odd long-tailed monkey or two. The hideaway will woo you with its delightfully old-fashioned colonial elegance, walls draped with bougainvillea creepers, its staff's broad southern smiles and the resident pet dachshund, Nigella. Upon sundown, a tropical orchestra headed mainly by peacocks and kingfishers lounging on the hotel grounds, beseech you for a few hours of quiet contemplation, and an unforgettable sojourn with the family.
Ideal for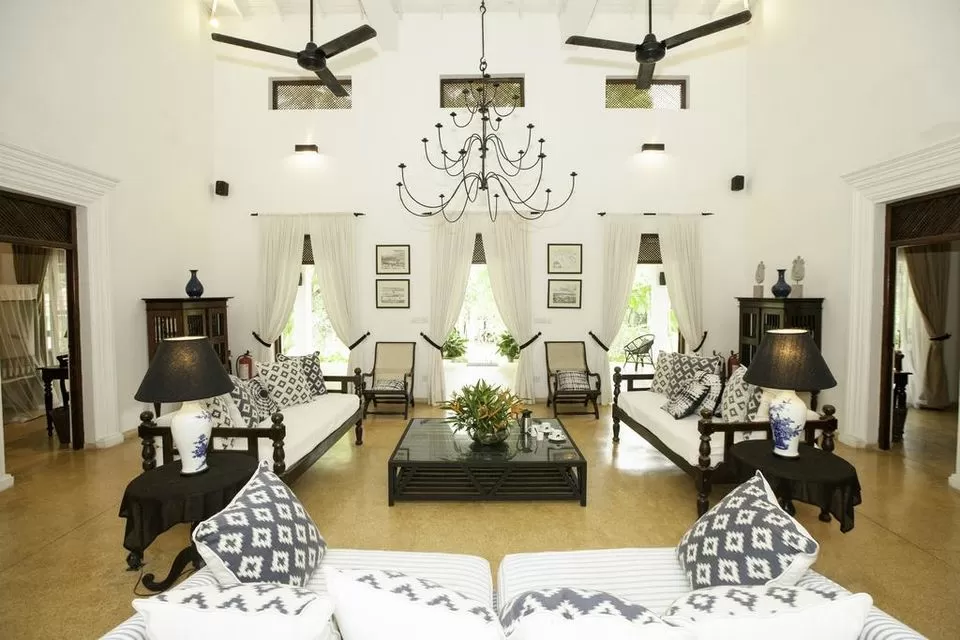 Why House is the perfect retreat for travellers looking to stay in a peaceful, homely environment. Ideal for family vacations or that yearly get-together, guests can have a complete staycation here, or use the hotel as a base to explore Sri Lanka and its wealth of beaches, islands and magnificent cascading hills. Why House can also be rented out for parties, reunions and big celebrations, in general.
About the property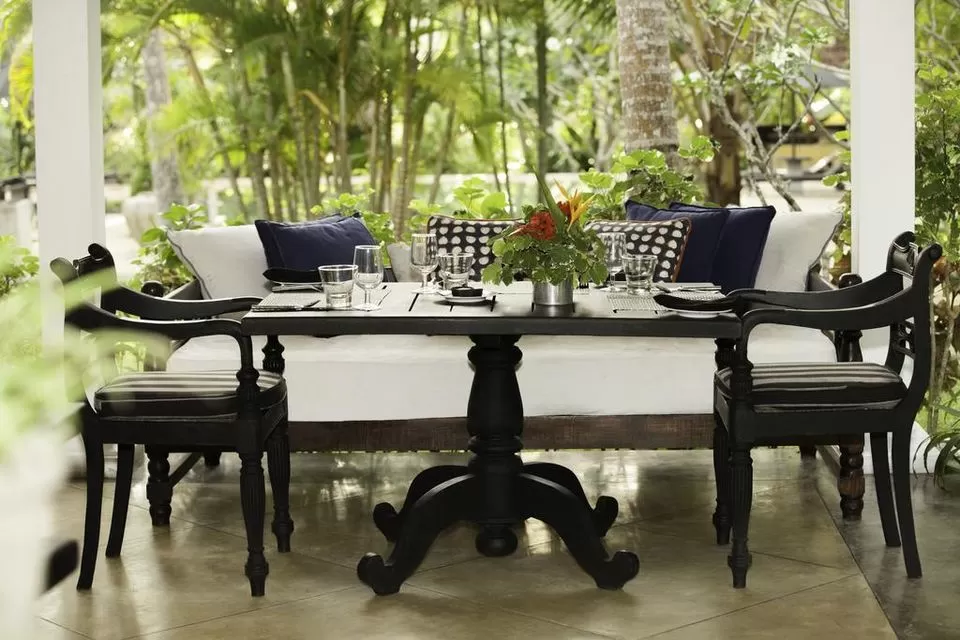 The country-house sits off Sri Lanka's southern coast, a perfect embodiment of the island's Dutch colonial past. A portrait of idyll, Why House overlooks sun-doused paddy fields, a Buddhist temple, and the bluest of beaches. From the property, Mihiripenna Beach is 15 minutes away on foot (or less, if you don't stop for pictures en route) and the coral-walled fort of Galle, lies 30 minutes away.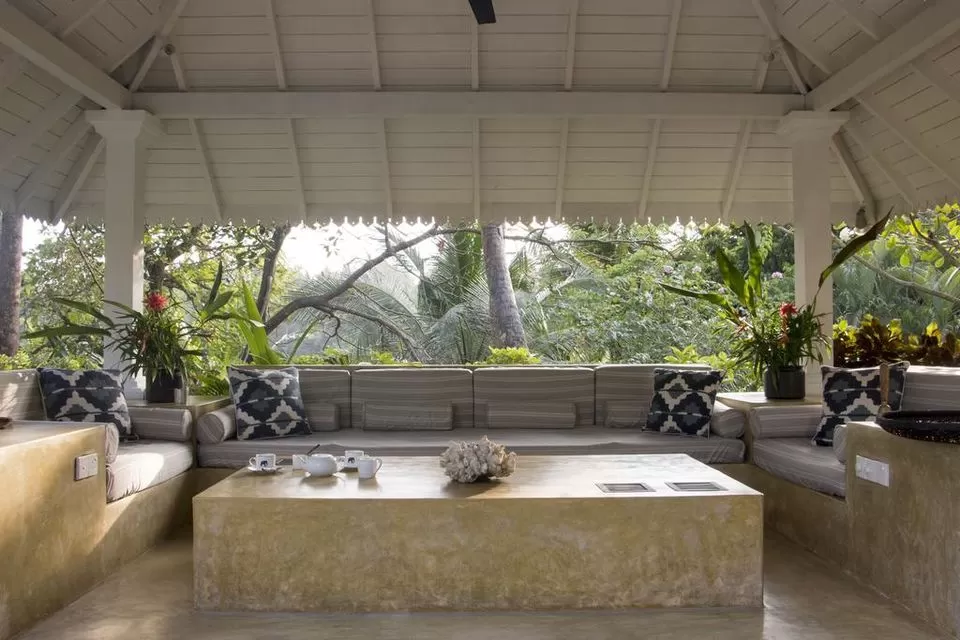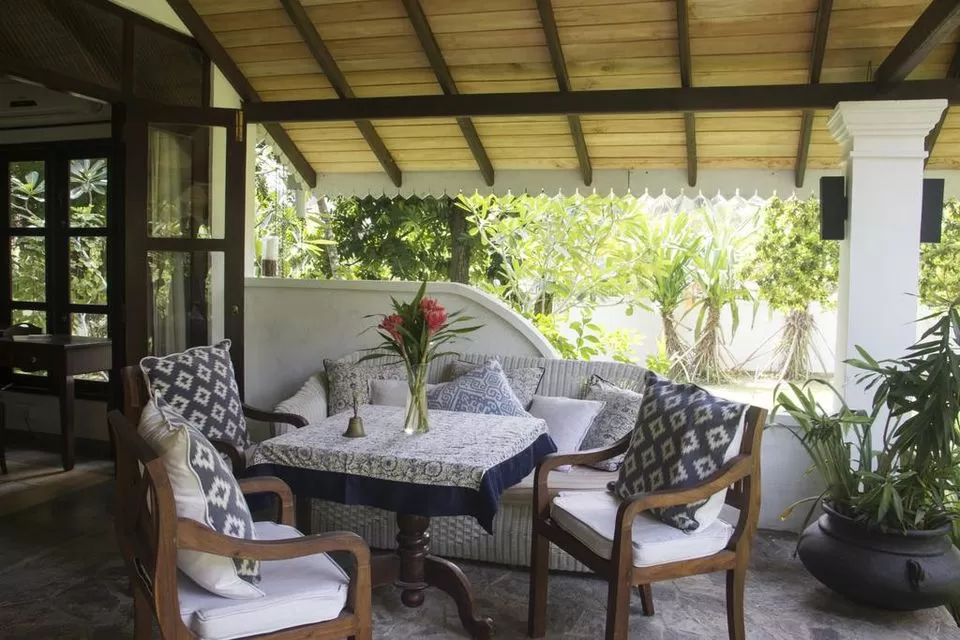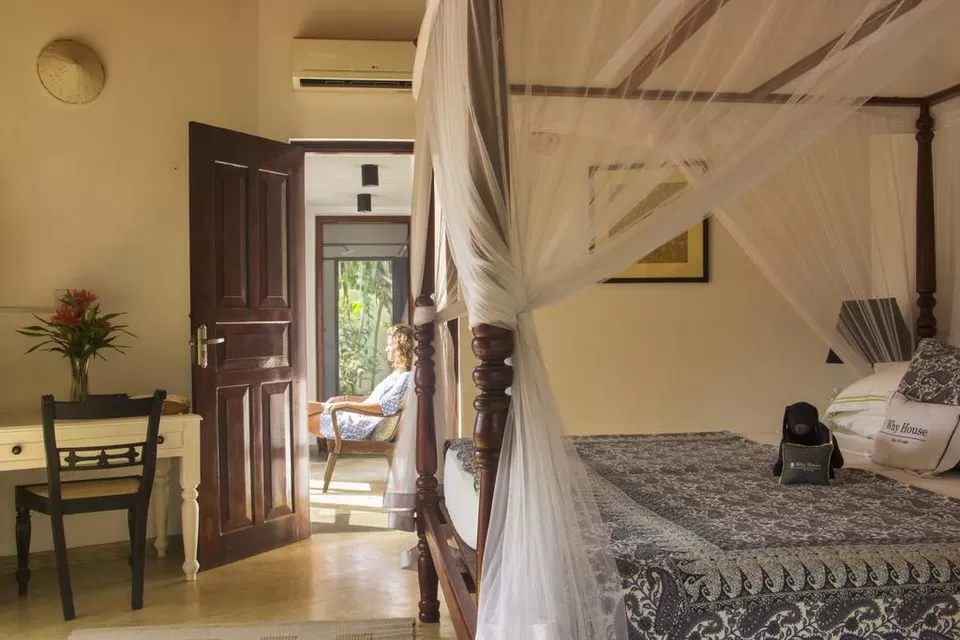 Lacy fretwork, classic pavilions and the vast verandahs of Why House will be introduced to you by the resident manager Henrietta, who will greet and welcome you in like family. The staff sporting warm smiles and tall glasses of fresh juice, will burst into stories behind the murals and photographs of Old Ceylon, that can be found in every room. Also welcoming you in, will be the dogs Nigella (also responds to Jelly) and Tigger (a loveable stray and Jelly's very close friend), and Cecil the cat. Jelly remembers room numbers, and might be chaperoning you to your cottage. She can also be seen turning away trespassers, namely monitor lizards and peacocks.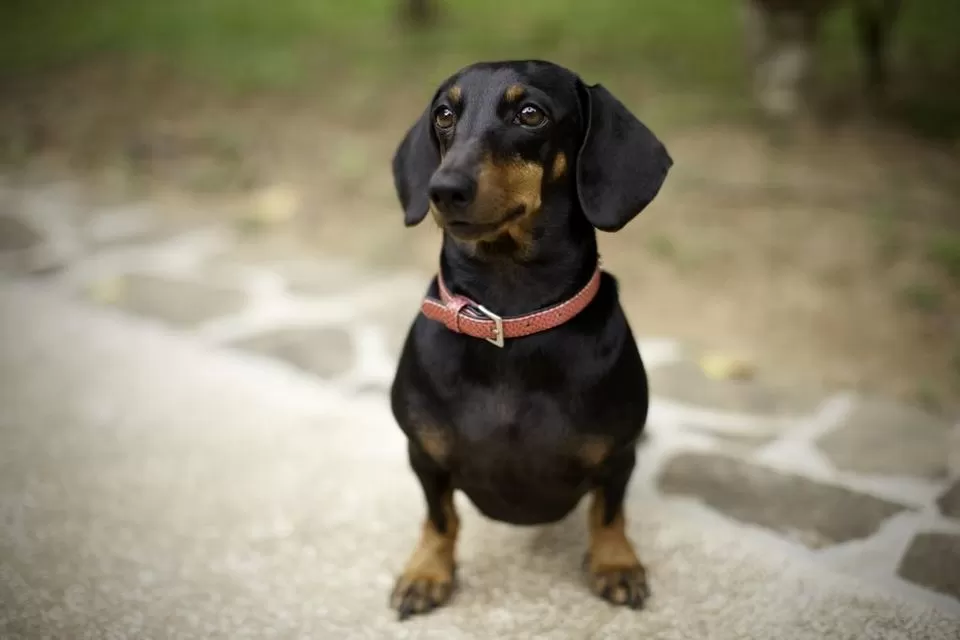 The boutique hotel has one capacious Singhalese house, a garden villa and two cottages planted across three acres of manicured gardens. All the rooms have white walls, dark-wood furnishings and old-school ceiling fans. Decked with a private terrace in every room, they fan out over the hotel's shimmering pool and are often frequented by glowing fireflies at dusk.
Food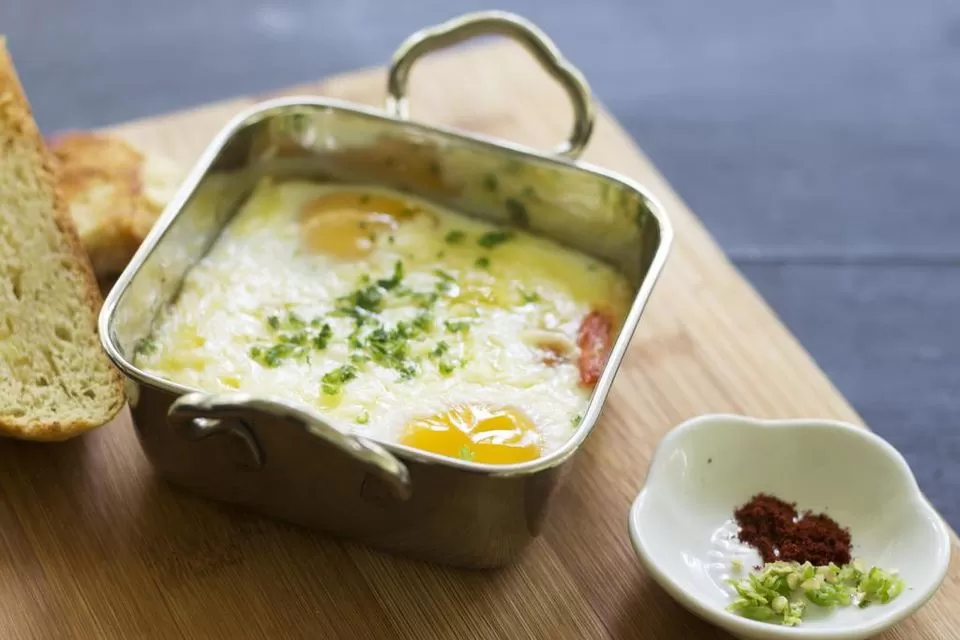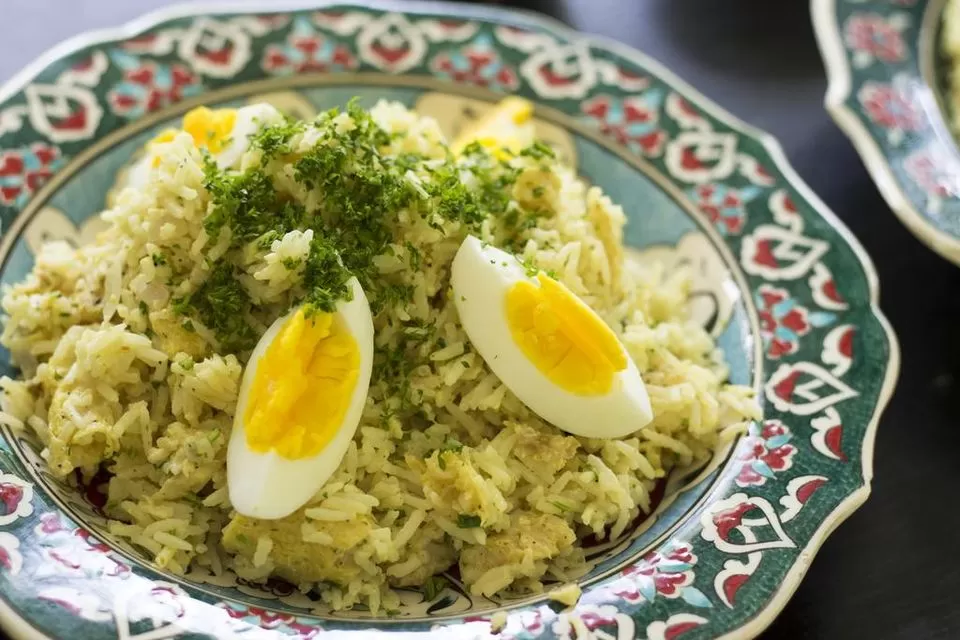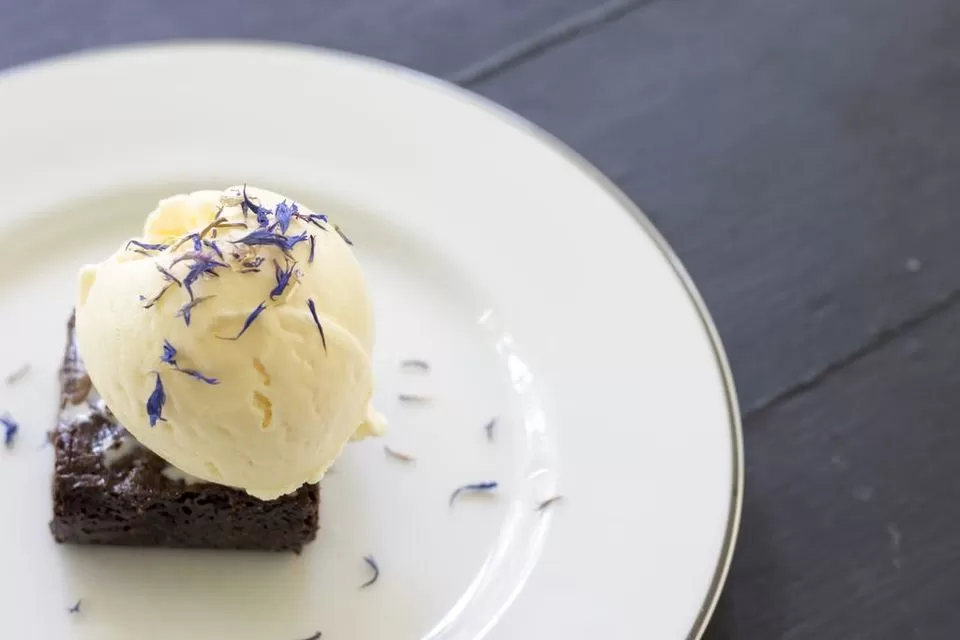 Recreating those big, happy feasts at home, meals at Why House are a convivial, social extravaganza. You can either eat at the alfresco dining pavilion or at other nooks by the garden or pool. Their team of chefs whip up epicurean flavours inspired by Western, Lebanese, Indian and Sri Lankan cuisines and are touted to be one of the best restaurants in the area. Start your day with homemade granola, tropical fruit, poached eggs, or if you're hankering for something traditional, go for the buffalo curd and Sri Lankan curries. Tuck into fried noodles, grilled fish, club sandwiches and salads during lunch. Dinners at the hotel are a gourmand's playground with an assortment of fragrant stews, crispy hoppers, roast chicken with roasted potatoes, Singaporean laksas and barbecued seafood. Craving something sweet? Dig into their sumptuous desserts, especially their kithul tart that comes with a side of brittle peanut ice cream and their locally-made teacakes.
If you wish to dine elsewhere, ask the staff for recommendations. A few places you could check out are Wijaya Beach Restaurant, Kahanda Kanda, the Fortress and the Kingfisher.
Cost
The tariff is inclusive of all taxes, based on double occupancy, and includes daily breakfasts.
Main House Double: ₹9,622
Garden House: ₹22,462
Cabana: ₹22,462
Main House Suite: ₹26,044
Entire villa: From ₹1,79,052
For further details, visit their website.
Best time to go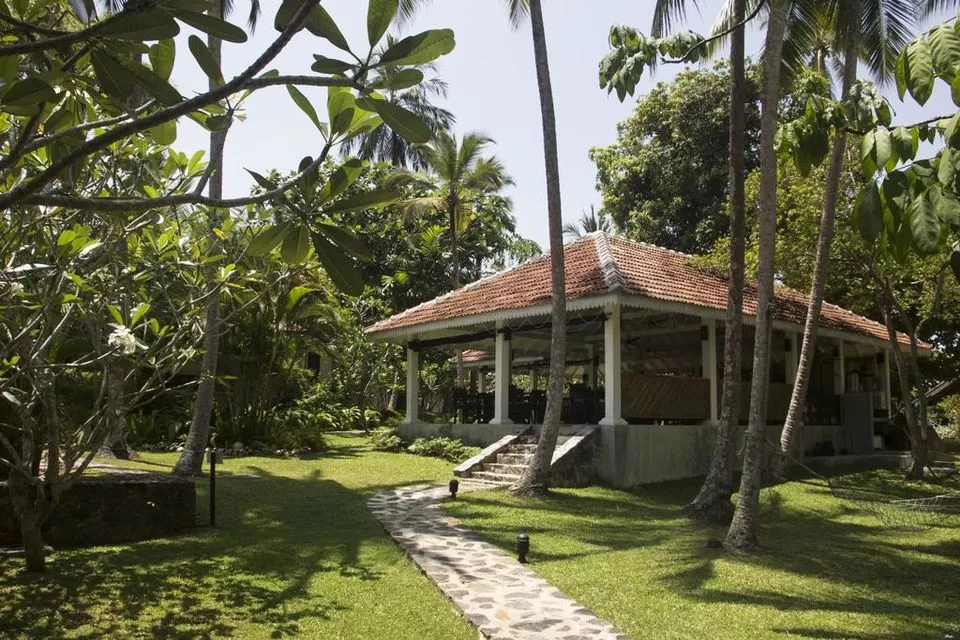 The best months to travel to Sri Lanka are December through March, when the country sees sporadic rains and the temperatures are pleasant to explore the island-country. Numerous festivals are celebrated during these months. In January, Duruthu Poya is held to commemorate Gautam Buddha's first visit to Sri Lanka and Thai Pongal's harvest festival is held by Tamils to pay gratitude to the sun god. Padmarajarathri's (Maha Shivratri) elaborate ceremony is organised by the Hindu community in February. The Buddhist festivities resume in March and then in December, with the festival of Medin Poya and Unduvap Poya Day. December also sees the entire country coming out to the streets to be a part of the contagious Christmas revelry.
What to do in and around the property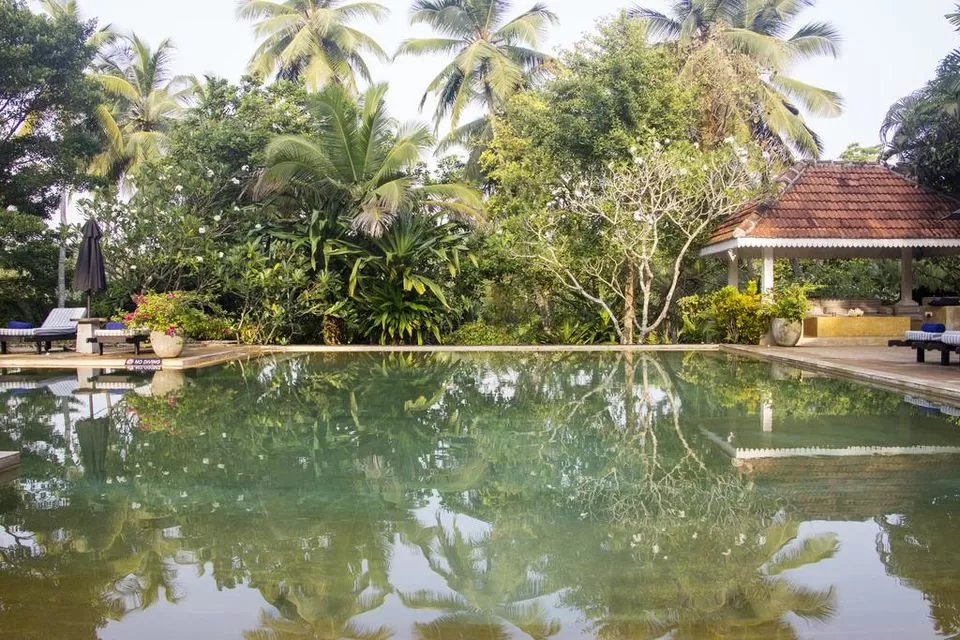 The staff at Why House can buff up the hotel for events such as birthdays, small weddings, anniversaries or for corporate gatherings. The hotel can also organise the following activities:
Cooking classes – Led by Henrietta, these in-house demonstrations will teach you a thing or two about that heavenly Sri Lankan curry. Try your hand at making (and later eating) the crisp golden hoppers.
Cultural shows – Showcasing the country's rich culture, short events preceding dinner are organised by the hotel, wherein everyone from local dancers to fire-breathers will render your night spectacular.
Wellness – As per your convenience, invigorating yoga sessions and Ayurveda treatments can be organised right in the midst of their vast gardens, strategised to replenish body, mind and soul.
Other than these, guided bicycle rides through the Sri Lankan countryside, adventure water-sports, shopping trips to the country's oldest markets, and visits to the Buddhist temples and cinnamon and tea plantations can be organised by the hotel. Also, the staff exuding unending warmth and patience, are ever ready for a game of cricket with kids and guests. They can also get a magician, face painter or organise karaoke and cupcake-decorating sessions for the children.
Around the property
Go surfing through Talpe's sandy beach, explore the turtle hatcheries with dewy-eyed wonder and walk down to Unawatuna to shop for locally-made baubles.
Take a trip through wild cinnamon groves to reach Negombo's Dutch Fort, dating back to 1672. In the present day, it acts as the local prison. Stop by the Angurukaramulla Temple, that worships Buddha and is also known for its ancient library. Later, at the Kalpitiya Dutch Bay, watch whales and marvel at the jewel-toned coral reefs.
Take a dip into the crescent-shaped Mirissa Beach and capture the silhouettes of the stilt fishermen upon sunset. If you're observant, you might spot pods of playful dolphins and a bevy of green turtles idling by the beach. Get yourself a glass of thambili – a sweet, refreshing coconut drink before leaving Mirissa.
Under three hours away from the hotel, visit the Udawalawe National Park where you can witness rare water-birds and herds of elephants lounging by the park's numerous lakes. If you're reaching Udawalawe early in the morning, take a thrilling safari ride through the jungle.
Take a day trip with the kids to the shimmering Kandy Lake. Stop by the Bahiravokanda Vihara Buddha Statue, that towers over the entire city and head to the Tea Museum for a cup or two of the aromatic Ceylon tea. Later, go souvenir-shopping through any one of Kandy's decrepit bazaars.
Getting there
The Colombo Bandaranaike airport is two hours away from the village of Mihiripenna, where Why house is located. Talpe is two hours away from the airport, from where the hotel can arrange transfers. The Sri Lankan airlines also provides air taxi services from Colombo to the town of Koggala. From here, take a tuk-tuk to the property.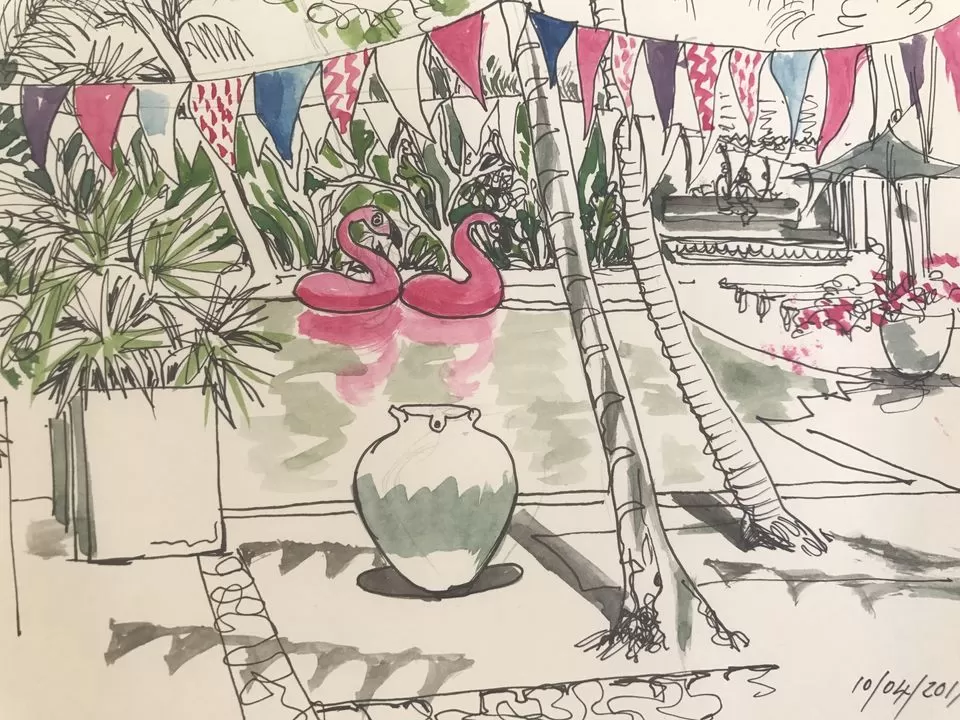 Travelled to Sri Lanka recently? Share your travel journey on Tripoto and inspire millions to travel! Also, check out Tripoto's exhaustive guide to Sri Lanka!
Frequent Searches Leading To This Page:-
Sri Lanka tour best time to visit, Best Sri Lanka places to visit, Sri Lanka tour itinerary, Sri Lanka honeymoon trip, 4 days tour packages Sri Lanka, Sri Lanka beach tour packages