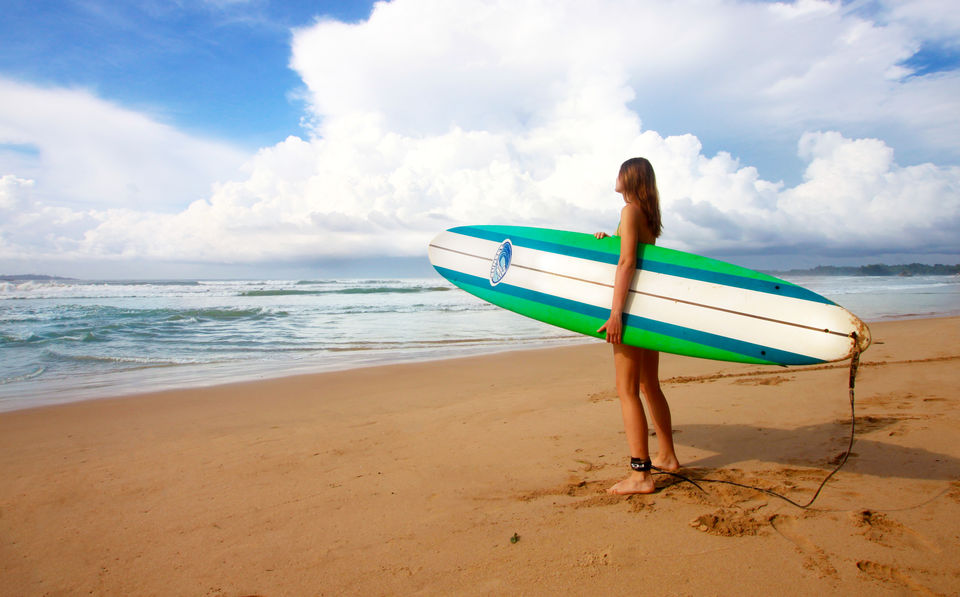 You've obviously already heard about the pristine beaches that provide you nothing but endless miles of sun-kissed sand and refreshing waters that thrive with marine life. But why exactly is Sri Lanka the best spot for surfing?
Whether you're a beginner to the surfing scene or an expert in it, surfing is a great way to be social while mastering the art and skill required to glide along the majestic blue waves of the ocean. Surfing in Sri Lanka has its perks; as you not only dive head first into the enticing waters but you've also got a myriad of other experiences on offer.
Cuisine
Sri Lankan food will undoubtedly make your mouth water as the exotic mix of spices and flavours dance on your tongue. Local cuisine like kottu, hoppers, rice and curry and isso wade are some of the most popular dishes on the island and must be tried, at least once during your visit. Those who cannot stomach the spice and rich flavours have the option of choosing a western alternative.
Surfing
Whether you're staying in the south, north or east, the island is a haven for surfers of all skill levels. The southern coast attracts wave riders from around the world. Ahangama is a budding surf spot – and if you're looking to stray away from the crowded neighbourhoods of Mirissa and Weligama, the clear blue waters of Ahangama will be your call to home. There are quite a few surf camps like Solas Surf offer packages that'll suit your specific requirements and skills, while also giving you an insight into island life.
Wildlife
An island thriving with wildlife, there's many things to do here when you're on your surf holiday in Sri Lanka. Embark on exciting safaris through the rugged jungles or take a stroll through lush rainforests. Some of the common inhabitants you'll find are elephants, leopards, sloth bears, wild boar, deer, crocodiles, and a variety of other birds, mammals and reptiles.
Mountains
Climb to the highest peaks, swim in the most beautiful cascading waterfalls and enjoy the cold weather of the island while sipping Ceylon's finest and famous black tea.