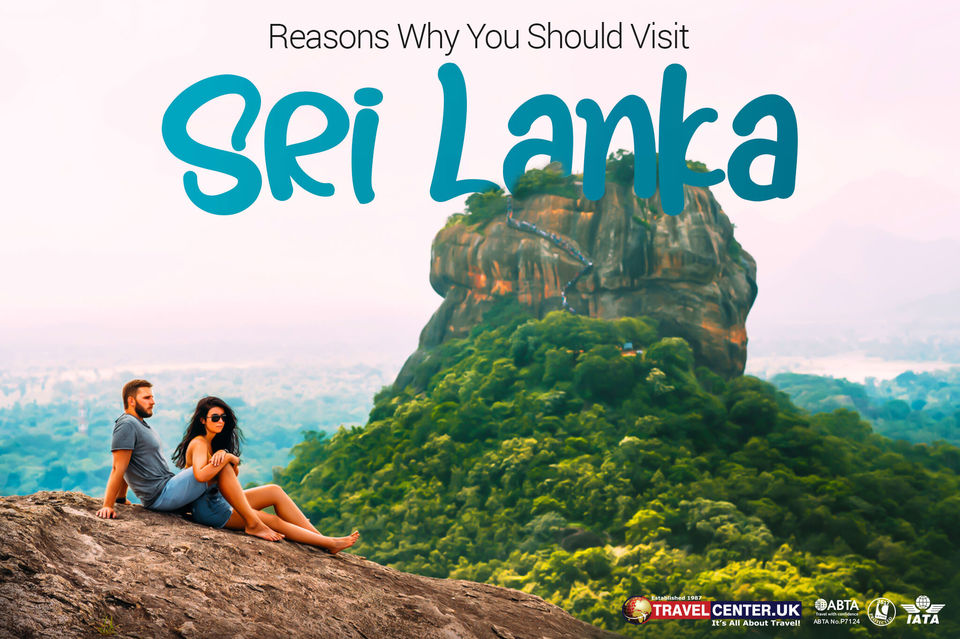 Sri Lanka is a tropical and incredibly diverse island located in the Indian ocean that offers tourists everything. From pristine white-sand beaches to ancient Buddhist temples and lush green hills dotted with tea plantations to wildlife safaris. Endless beaches, timeless ruins, oodles of elephants, flavourful cuisine and vintage trains make Sri Lanka irresistible. So be sure to visit the Island of wonders with the best flight deals from Travel Center UK.
Here is the list of reasons why I think you shouldn't give up on Sri Lanka after its recent setback, rest assured the country is still full of thriving life and is healing rapidly.
1. The Climate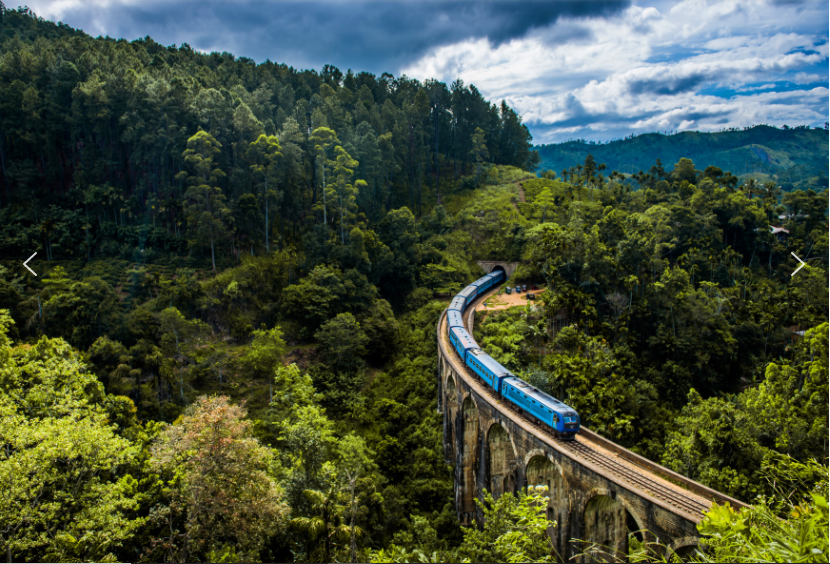 Sri Lanka has varied weather so on the same holiday, you can go from sunbathing in the subtle warmth of the southern beaches, to feeling the Hill country's refreshing breezes. If you want to avoid its monsoon seasons, you will need to schedule your journey carefully. Monsoon brings rain to the south-west of Sri Lanka between May and September. One thing for sure, Sri Lanka's tropical weather is delightful to many!
2. The Hotels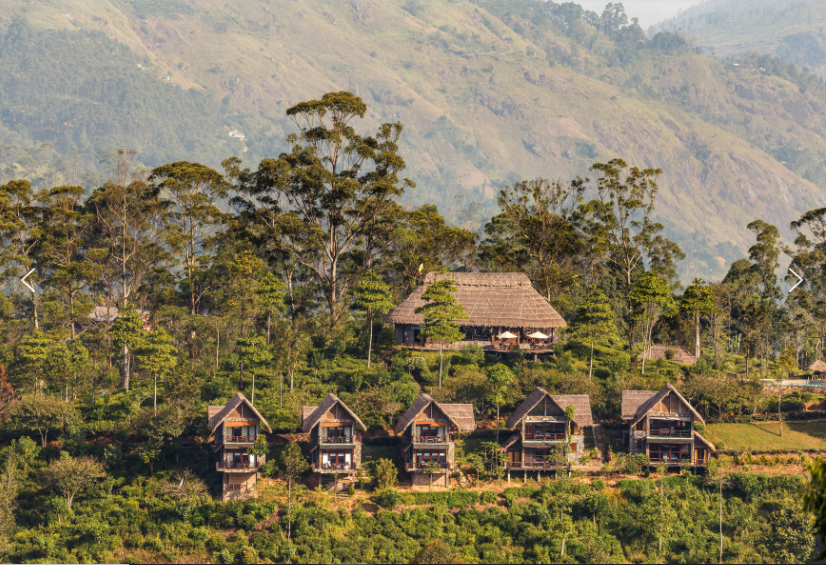 With a myriad of hotels usually surrounded by misty green-carpeted mountains, rising waves and everything else that is impressive. The island is generally blessed with an array of majestic hotels and you can choose from sleek and modernized 5-star hotels in Colombo and colonial-era hotels in Hill country towns such as Kandy, Nuwara Eliya, and Bandarawela. Explore the island at day and return to an elegant accommodation for the night to make your time in Sri Lanka all the more enjoyable.
3. The Food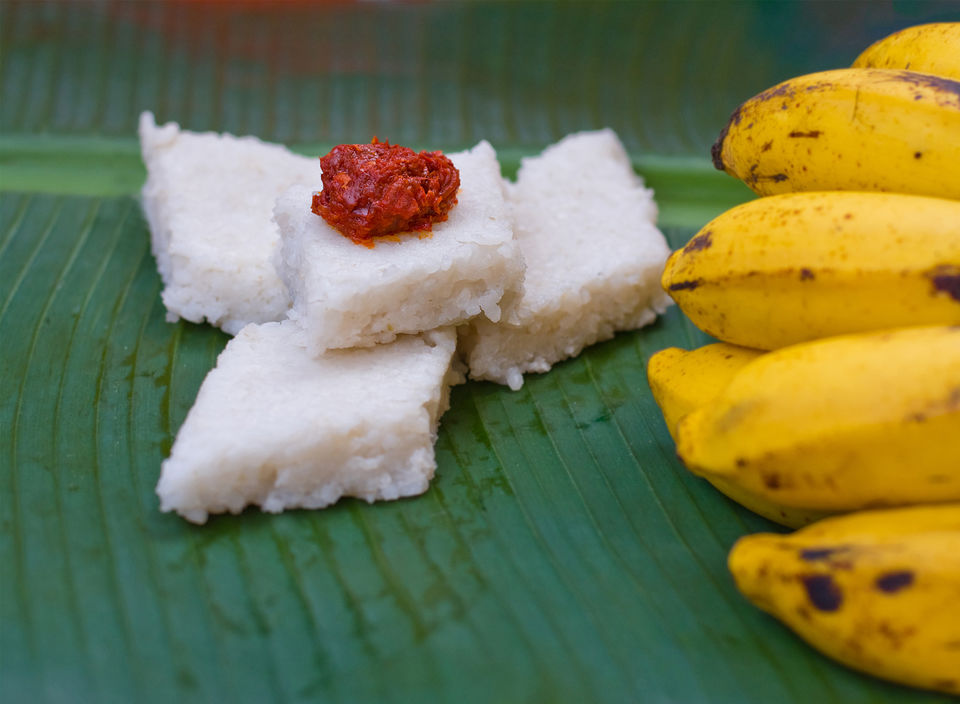 How can this not be an enticing reason? everything about the Sri Lankan cuisine is perfect, from the raw flavour to the way it is paired with delicious curries. Sri Lankan staples include hoppers (a pancake-like snack), string hoppers (steamed rice noodles) and pittu (a mixture of flour and coconut), and Lamprais – rice and kottu, which is not a staple but equally popular throughout the entire island, if you thought the landscapes were amazing then think again because the food in Sri Lanka is what creates the real memories by introducing you to a melange of flavours, you'll certainly like the country for its beauty but you'll undoubtedly love the country for its beguiling cuisine.
4. The Wildlife Biodiversity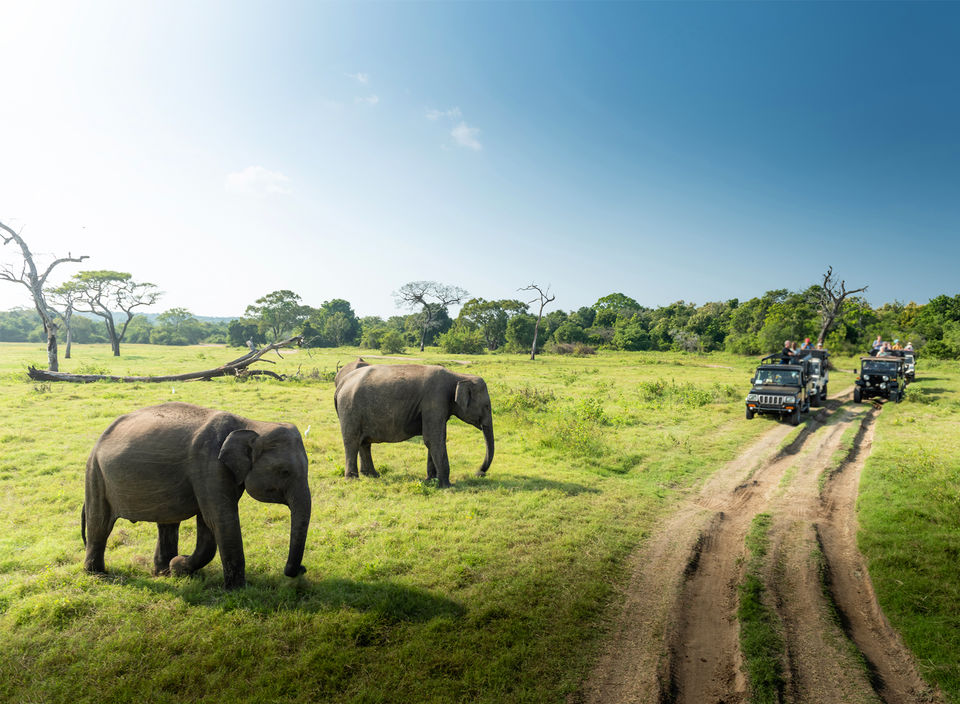 Mighty elephants, stealthy leopards, giant whales, and much more await in Sri Lanka's wildlife reserves and parks. The need to conserve the environment was deeply ingrained in Sri Lanka's traditional society and so the island possesses a high degree of biodiversity. Stroll through lush green forests and parks to catch a glimpse of the many mammals that inhabit the island which is considered one of the top biodiversity hotspots in the world.
5. The Cultural Heritage
Sri Lanka's cultural depth is recognized by UNESCO, which has declared six archaeological World Heritage Sites in the country; The divine city of Anuradhapura, The ancient city of Polonnaruwa, The golden temple of Dambulla, The immemorial city of Sigiriya, The sacred city of Kandy, The old town of Galle and its fortifications; Explore these wondrous places that are infused with culture and long-held traditions to witness the historical virtue and extravagance of Lanka.
Planning to visit this remarkable masterpiece of culture and diversity? then be sure to check out Travel Center UK's promotions and undeniable flight deals. Our team of experienced travel consultants are fully capable of giving you the best service you can get; we have also teamed up with world-class airlines to ensure that you travel safely and in comfort.
Read More:- Reasons Why You Should Visit Sri Lanka

This Article, Information & Images Source (copyright):- Travel Center UK Blog