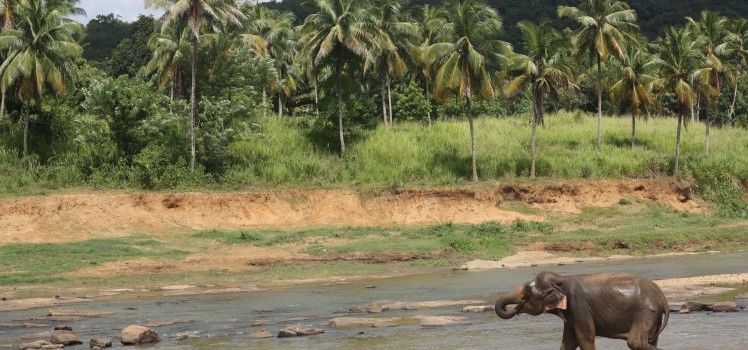 Sugar, spice, and everything nice, that's what Kandy is made of. 3.5 hours from Colombo, Sri Lanka's second-most populated city is a visual delight with the most vivid shades. Seeing as my camera does better justice to the colours of Kandy, I've kept the penmanship to a minimum for this post.
Pachyderm Paradise:
En route from Colombo to Kandy is the Pinnawala Elephant Orphanage. Touristy as one can be, it's worth it for the fiery hues and of course the feisty herd.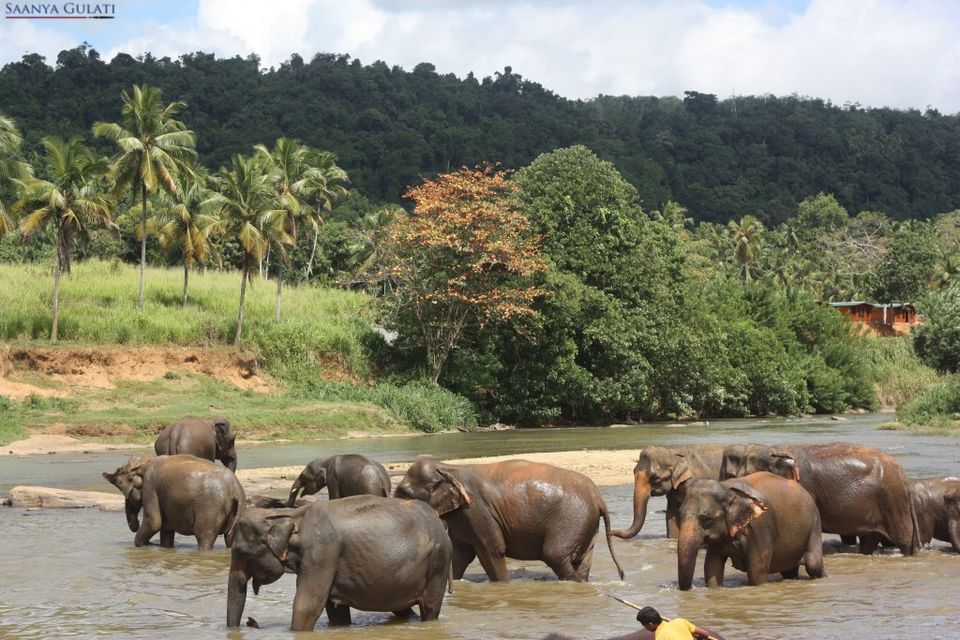 The blue-green-purple hues of the sky shimmering in the sunlight, the string of leafy palms, and the elephant-sized bathtub look straight out of a post-card.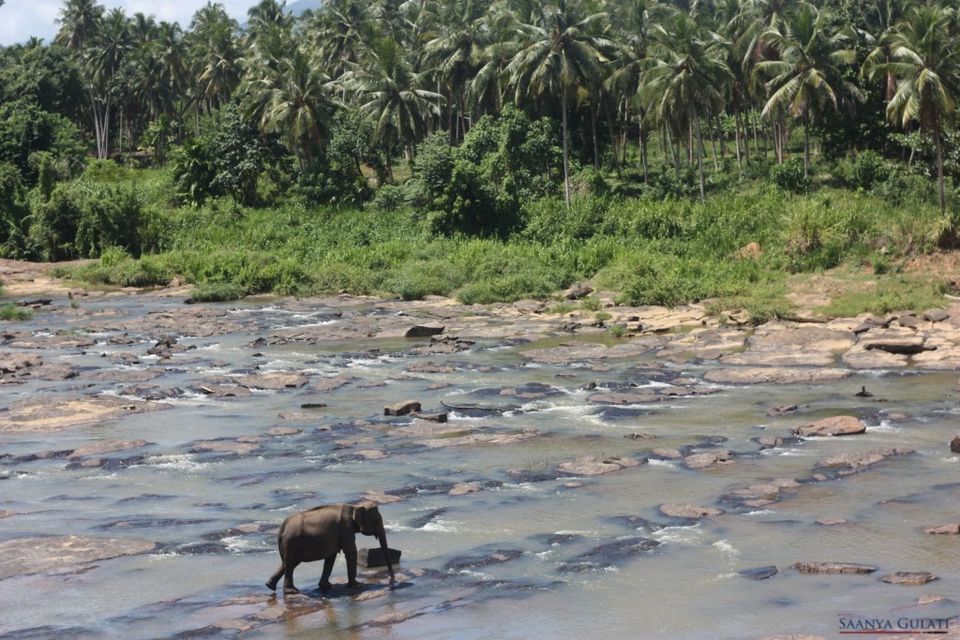 The Spice Garden:
Our driver convinces us to visit one of the famous Spice Gardens before we arrive at our final destination. From hair loss to weight loss, and headaches to heartburn, there's a natural cure here for most ailments.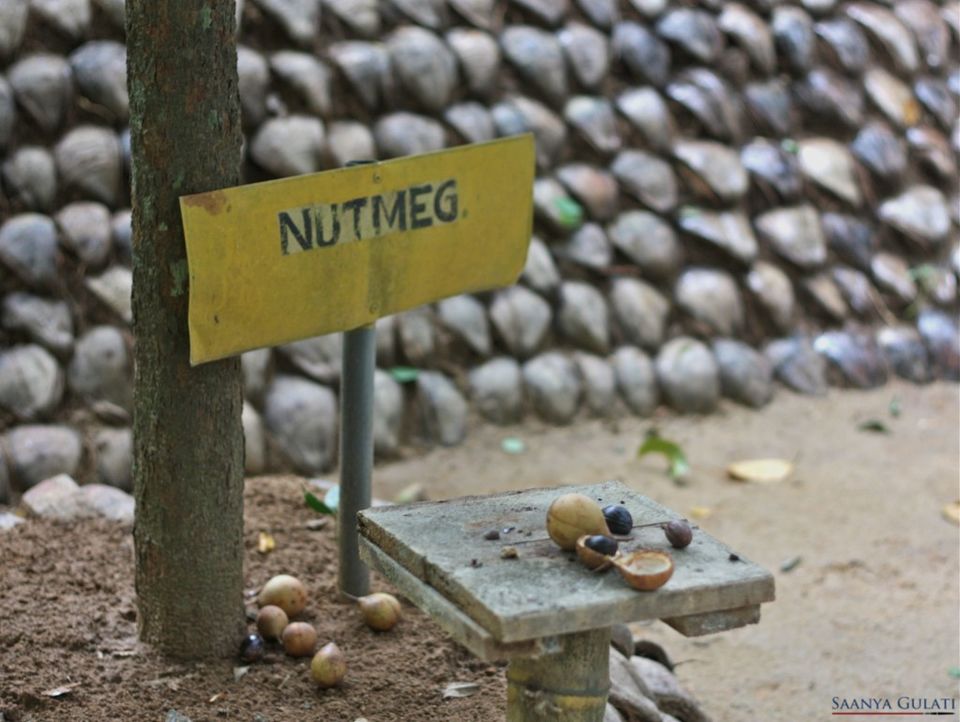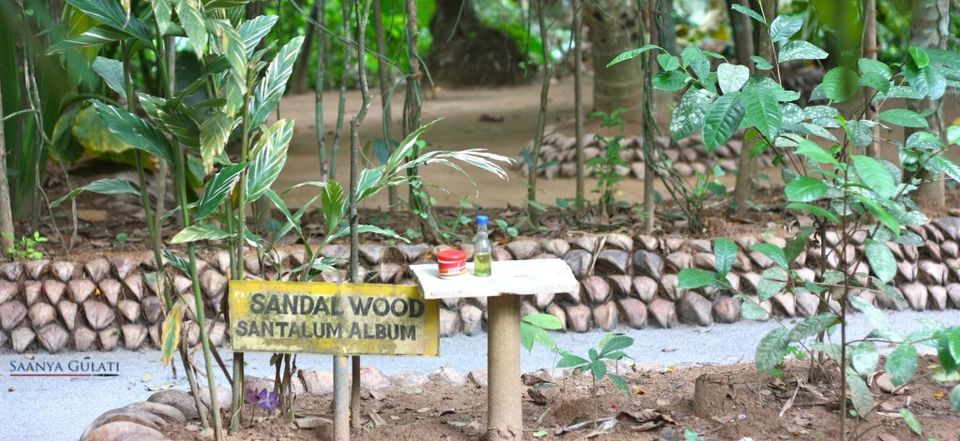 The DIY beauty tips are welcome, though the shop that we are taken to at the end of the tour is a tad bit touristy. Nonetheless, one is tempted to buy the juice that helps one lose weight or the oil that stops one from balding.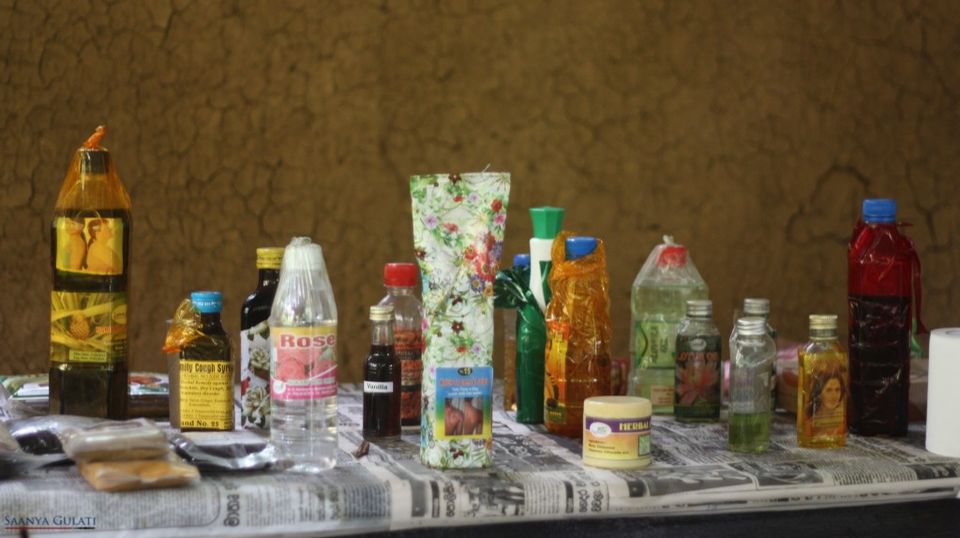 Sweet Cinnamon:
From the spice garden where cinnamon grows we're now at our hotel, which is called sweet cinnamon. Festooned with candy-like colours, the cozy tea corner becomes a go-to spot for the little time that we spend at our humble abode.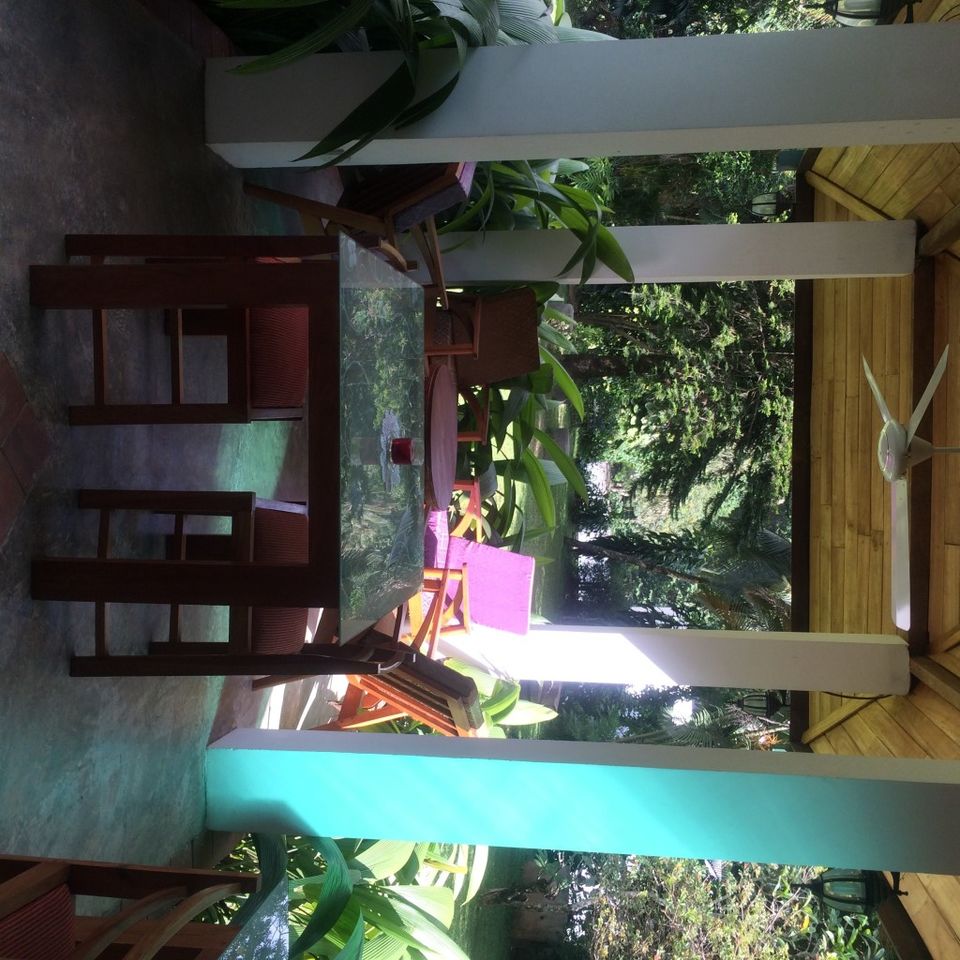 Eye-Kandy At the Lake:
Near the lake, which is in at centre of the city, is the Buddhist Temple of the Tooth, in the royal palace complex. The annual festival that coincides with the time of our visit creates a rather feverish atmosphere in the area, and we decide against following the herd, but instead take a peaceful stroll by the lake.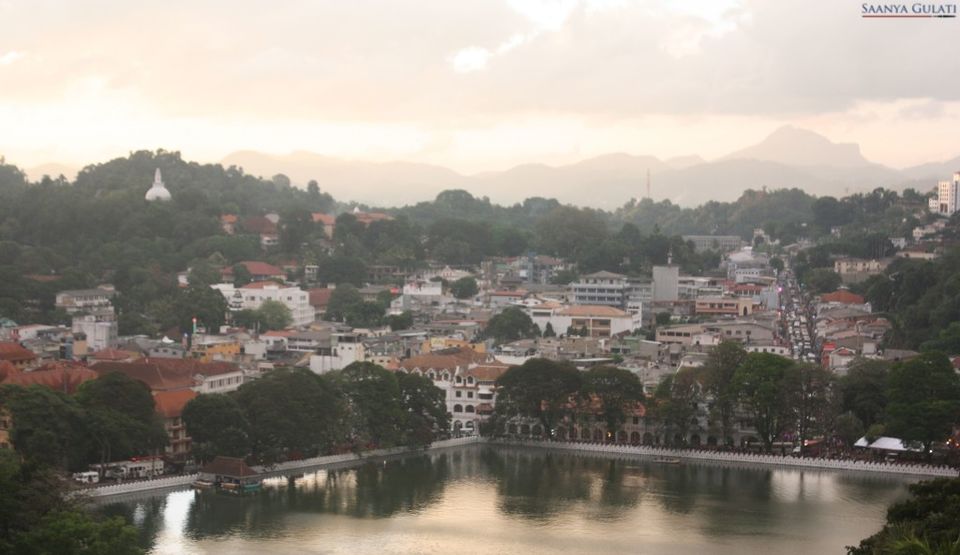 Botanical Gardens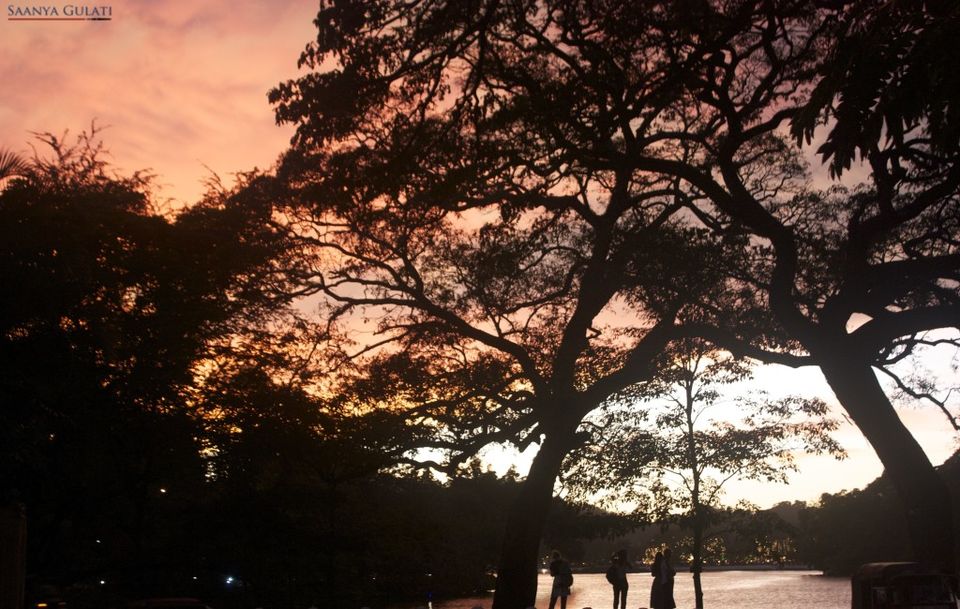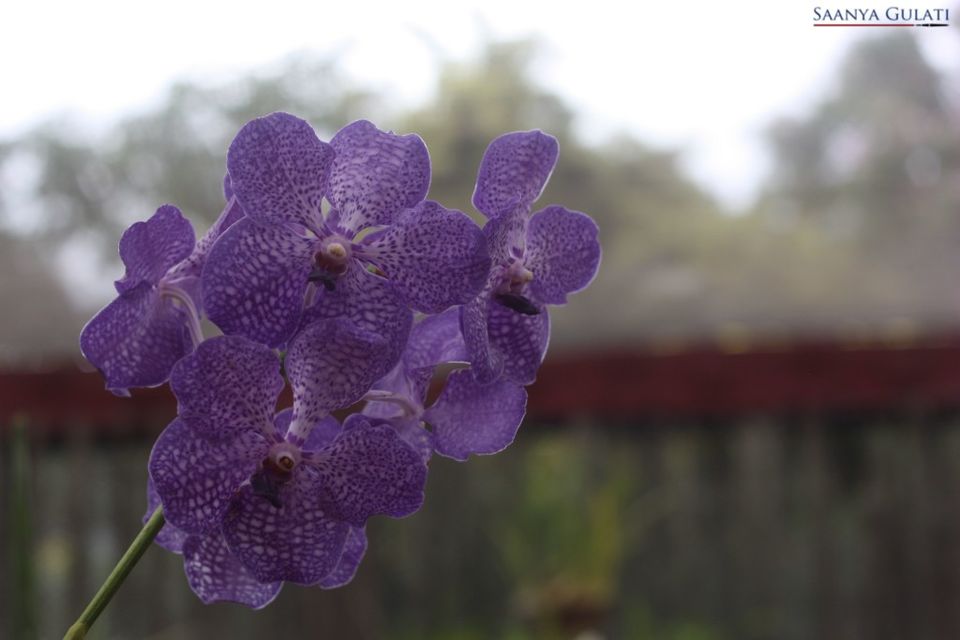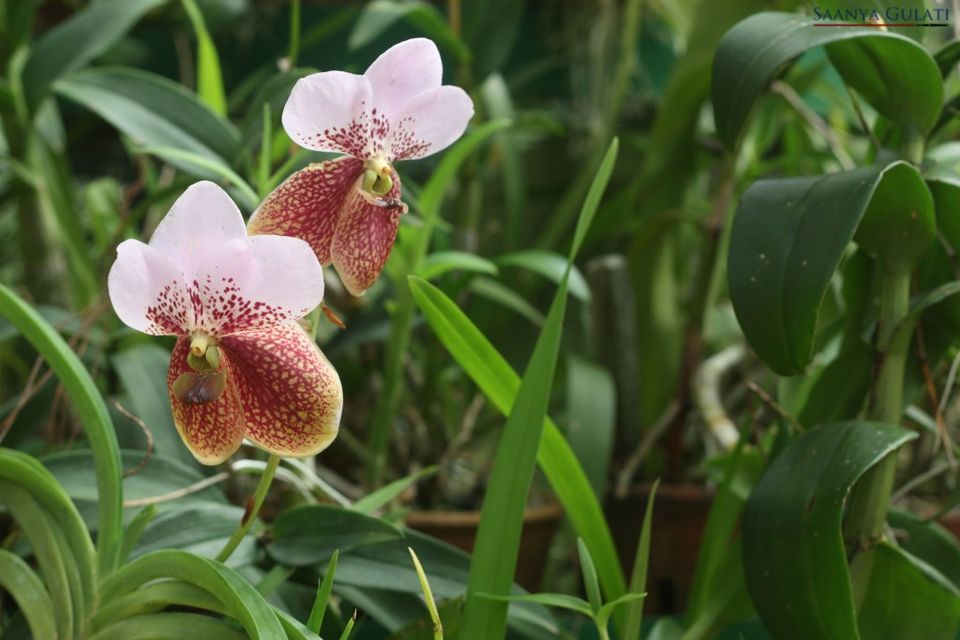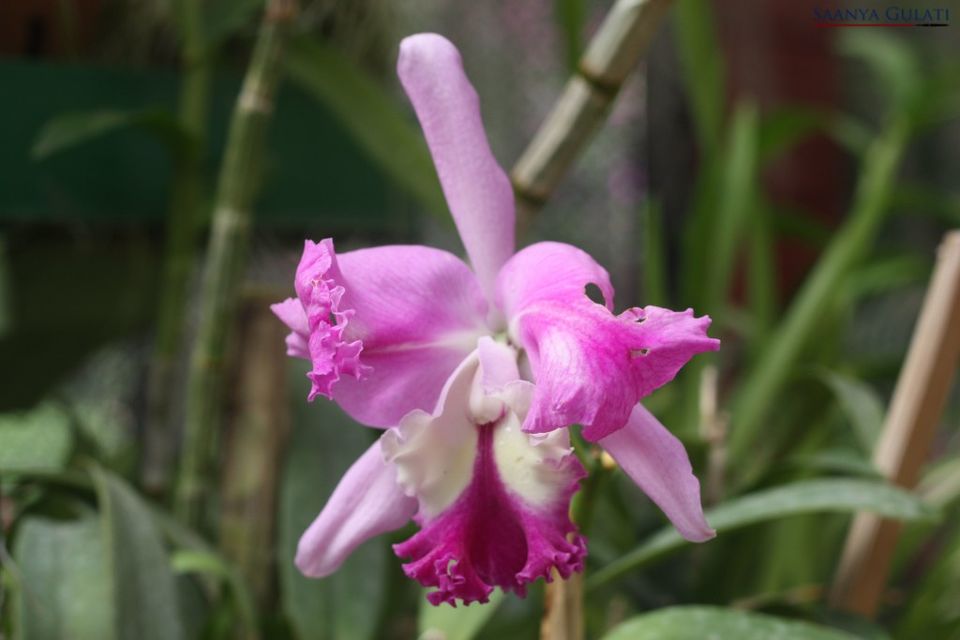 Hymns can be heard from the lakeside while the sky is ablaze with fiery orange hues, the vivid reflections of which are visible in the water. An evening drink is out of the question during the sacred festival time, but a Sri Lankan feast is certainly on the cards, courtesy Sweet Cinnamon.
The last sight is Kandy's Botanical Gardens, which boasts of being South Asia's largest. A buggy ride through an abundance of foliage, manicured lawns and landscaped gardens is a calming feeling. The two highlights are the Tree and the Orchard Rooms. The flowers are a final glimpse into the colours of Kandy, before we move onto the next destination.