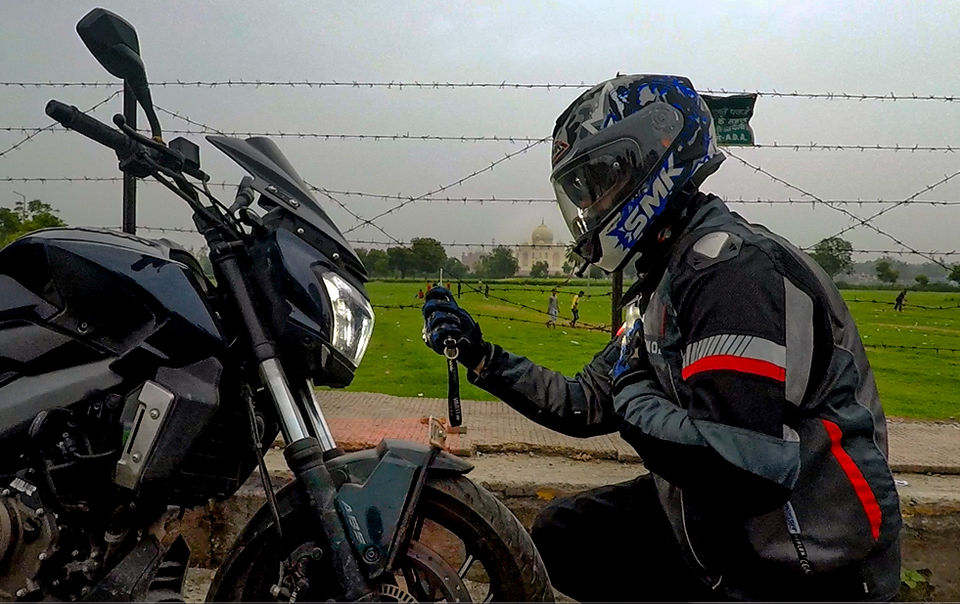 Phewww!!!
The day was finally here.
5th August 2018.The day to go all in for my dreams.
I couldn't sleep at all,last night maybe because of excitement,maybe because of fear,or maybe because of uncertainty of whether I could leave tomorrow,due to the fact that the ride had been postponing for the past 5 days courtesy of heavy rains.
On the day finally though,I woke up feeling numb.
I mean I knew I was going for the adventure of a lifetime,but somehow today I didn't feel excited,nor was I stressed out.
I was just calm.
That was until it was already 11 am,and it was time for me to leave.
Like everybiker's habit of doing everything at the last moment,i hadn't rehearsed tying all my luggage on my bike beforehand,and as a result of doing it in a hurry now,I ended up tearing the Velcro of one of my saddle bags,without even getting the bike out of my house.
The bag was emptied and my mom got to work,stitching it back up,while my dad and a friend of mine was helping me figure out how to arrange the stuff I was carrying.It took 45 minutes and 3 guys to adjust all the stuff,secure the luggage through bunjee chords and get the bike ready to roll.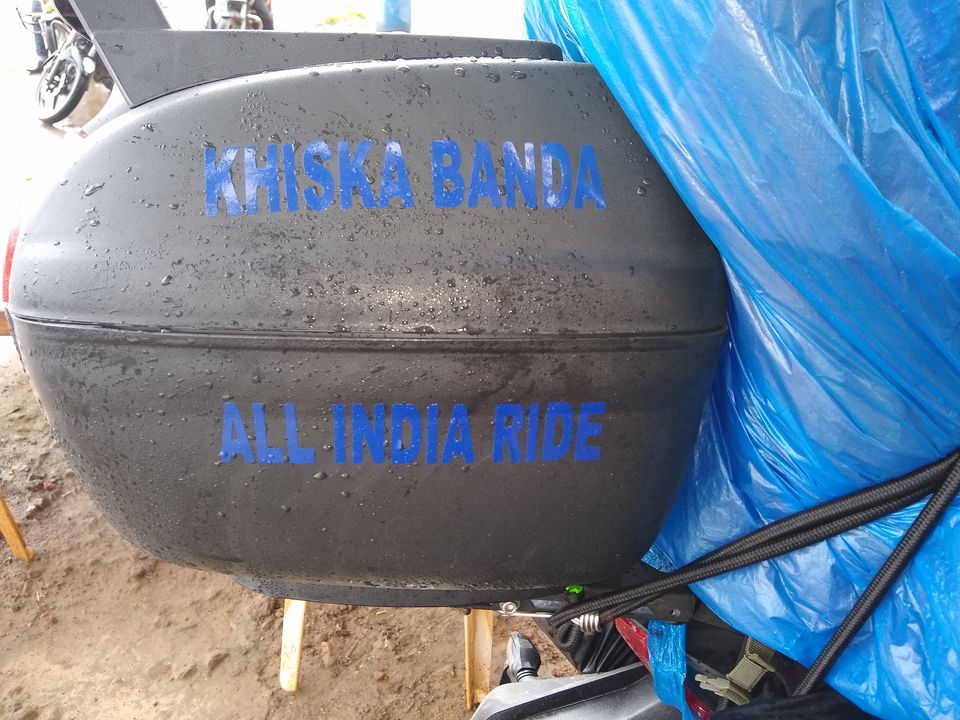 At this point I was actually stressed out coz I would have to do this every day twice for the next 105 days all alone.I didn't knew if it was even possible.
Anyways taking the blessings and wishes of my mom,me on my bike(which I call EVE) and my dad on a car,rode of to the highway,where two of my friends were waiting for me,with their dominars,to escort me off till the first toll.
They seemed as excited as I was and for the next 40kms they kept telling me all the things to take care of on the journey ahead.
A km before the toll,we stopped for a tea break clicked some pictures,hugged it out and they gave me their final wishes,before taking a U-turn back to kanpur from the toll.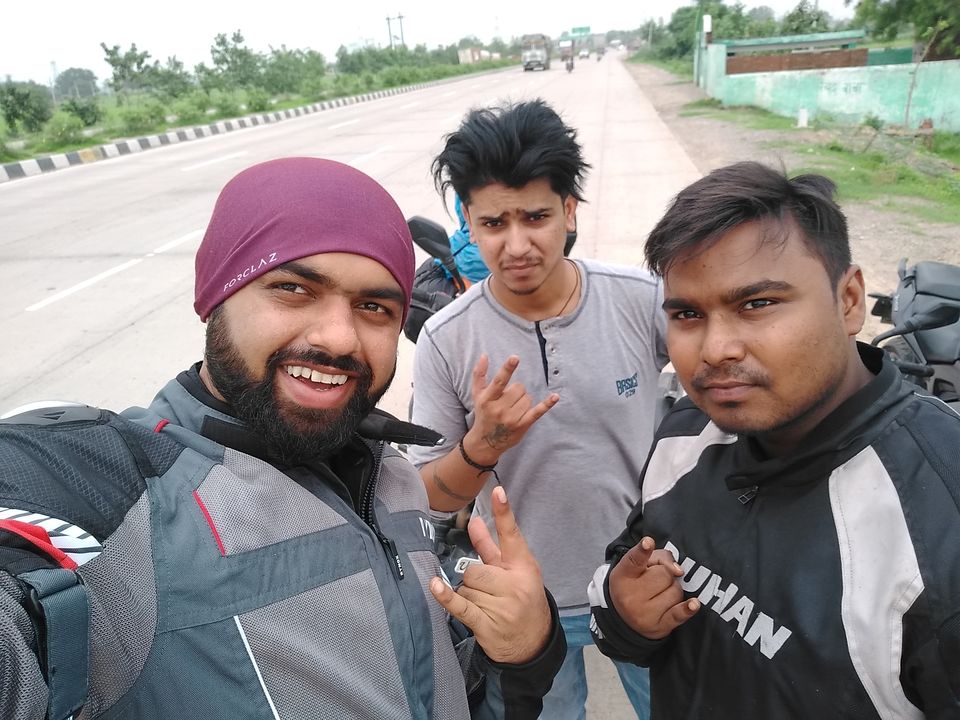 And the trip was finally underway.I was riding solo finally.Lots of thoughts in mind,I wasn't excited still because I didn't even beleive this was happening.It just felt like I was on a short ride to Agra for a day.
I had to stop within the next 20 kms,just to grasp it all in.That's when I checked my phone,and opened instagram,where more than 50 people wished me best of luck for the journey ahead,and this was the point I felt like oh,this is really happening.
And finally I was excited,and in the mode.
The plan was to share the journey as it went with my instagram family,and also make a real world connection in the process.
It was hot ,and since I was not habitual of the heavy riding gears,it made me even more uncomfortable.

The rains kicked in to cool off the temperature a bit.
To be honest there was nothing much of interest on the ride today,except the feels of it.
Within the next 4 hours I was at agra,and since I had already been to agra thrice before,the plan was just to get to the back of Taj,and watch the sunset with Eve.
And so I did that,and I found a group of kids here,who were very intrigued by my look.
Infact more than 30 people surrounded me,all of them asking about my journey.
Some even asked if I was a bodybuilder,or an army personal,credits to my jacket which has rigid armour at the shoulder,giving you a buffed up look.
So yeah this was pretty much it day 1,proposing eve in front of Taj mahal with the sunsetting.
I put up a story on Instagram if anyone wants to meet and show me around agra,but unfortunately there was no response.However I did get a response from Mumbai and kolkata for when I would be there,so I was pumped up still.
Having booked an oyo before hand,I started riding back towards it,and that was when the first puncture occured(yeah on day 1).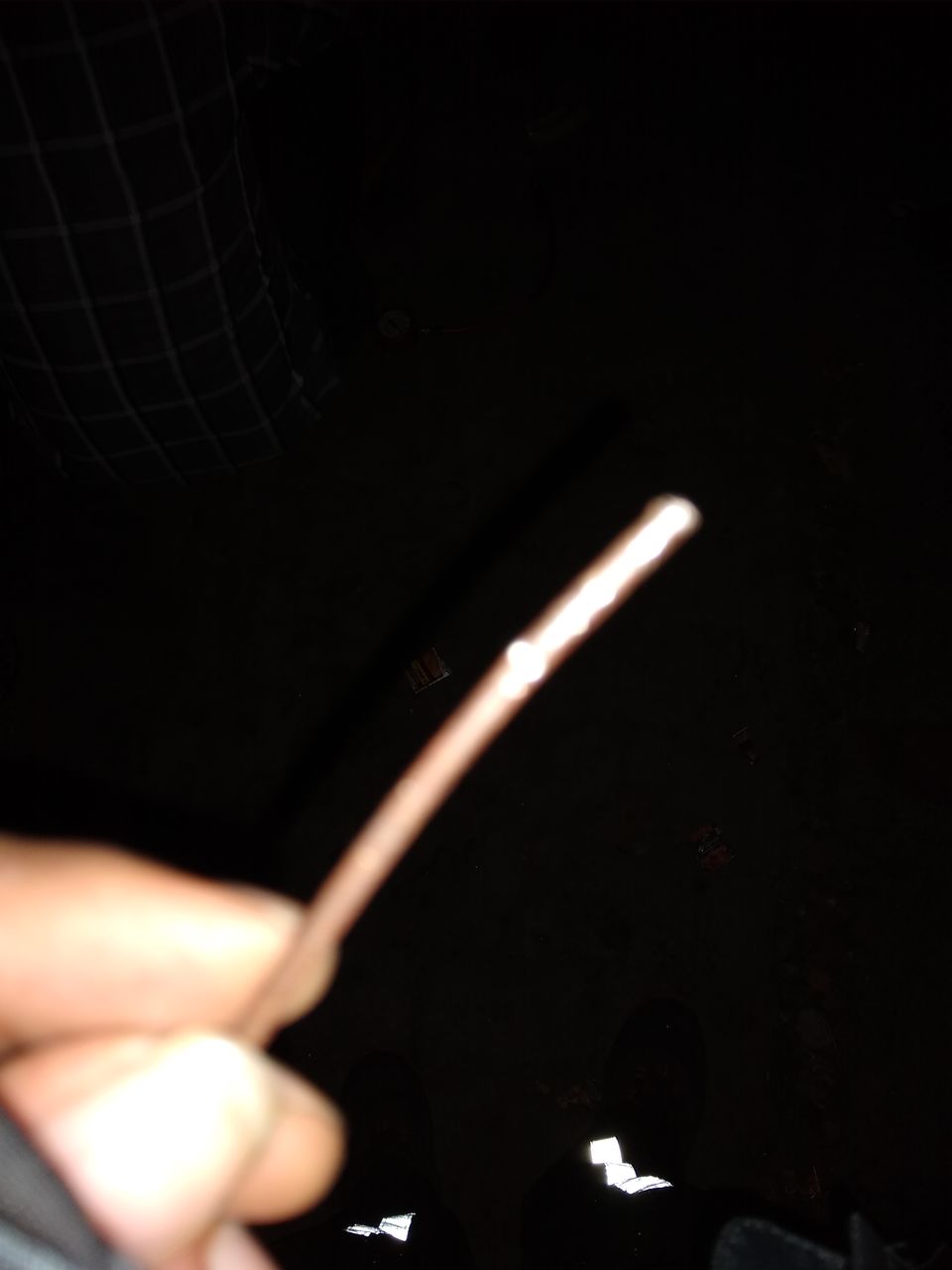 Dragging a 240 kg (bike+mods+luggage)bike at this time after such a long ride was a nightmare,fortunately for me though I found a shop at 100 metres and got the bike repaired and was back at the hotel in no time,where I ate,made some calls,and edited the video for the day,and slept off for the night.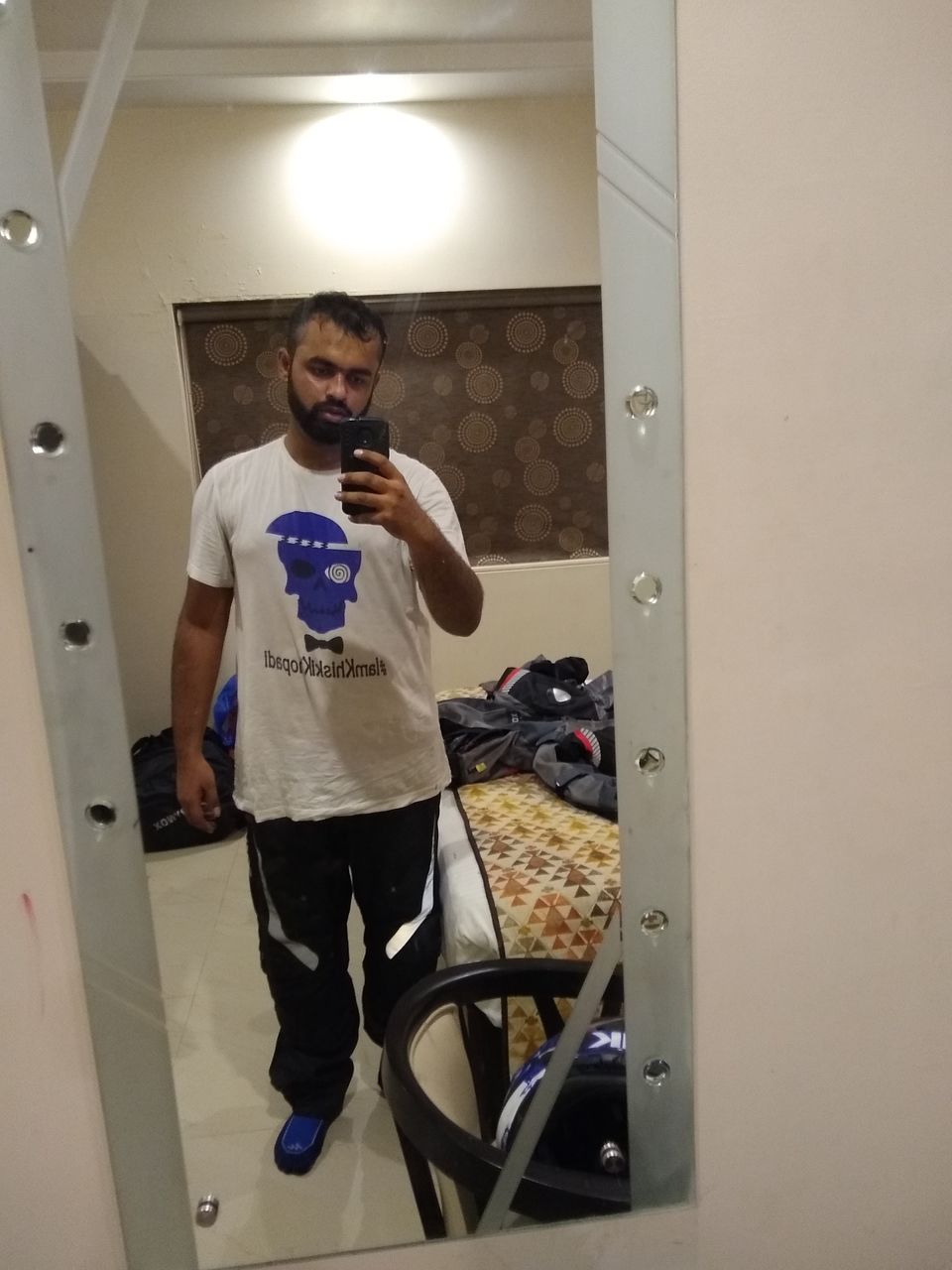 I didn't had a dream that night because,I knew I was living it with my eyes open.
That's it for day 1,see you tomorrow.
If you want to follow my full journey check out my
instagram - https://www.instagram.com/khiskabanda/
youtube -https://www.youtube.com/channel/UC5Rm2QlCWahf_7t-hl6kpPQ