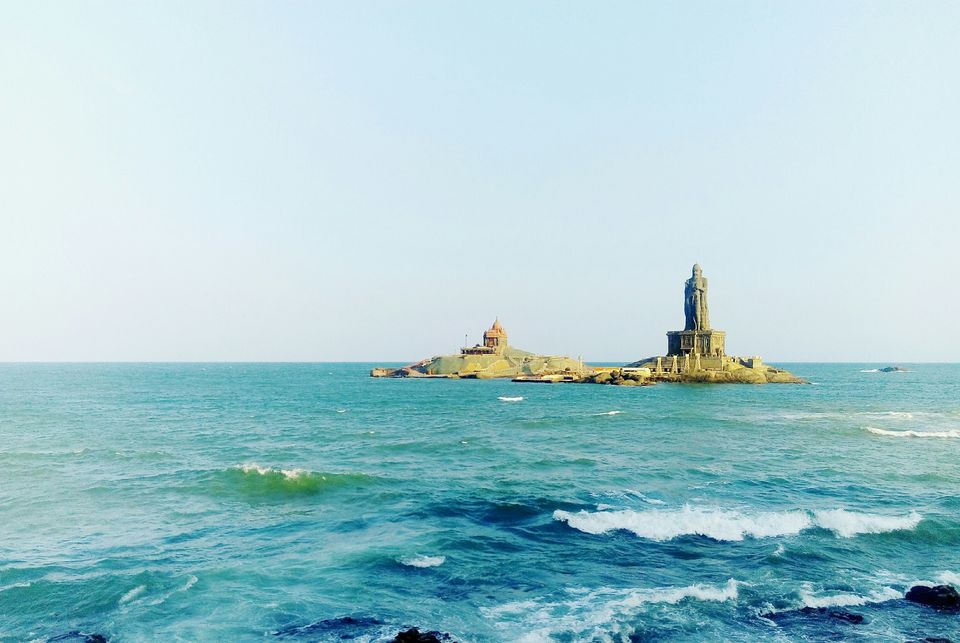 Majestic hills, colorful seashores, coconut trees and paddy fields makes Kanyakumari worth a visit!
My trip to this place was limited to a single day but I long to visit it once more. Kanyakumari is the southern most tip of India where you can enjoy the gleaming sun and the sparkling sea. I boarded Kanyakumari Express from Thiruvananthapuram central and reached within 3 hours to my destination.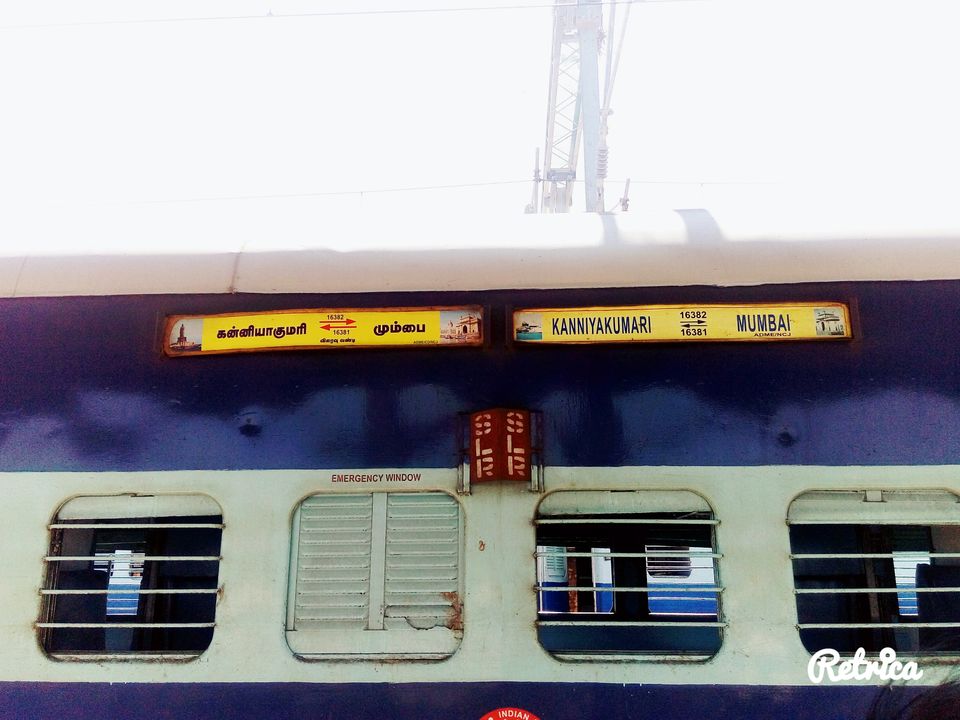 On the way you will see beautiful mountains, green paddy fields and of course coconut and banana plantations.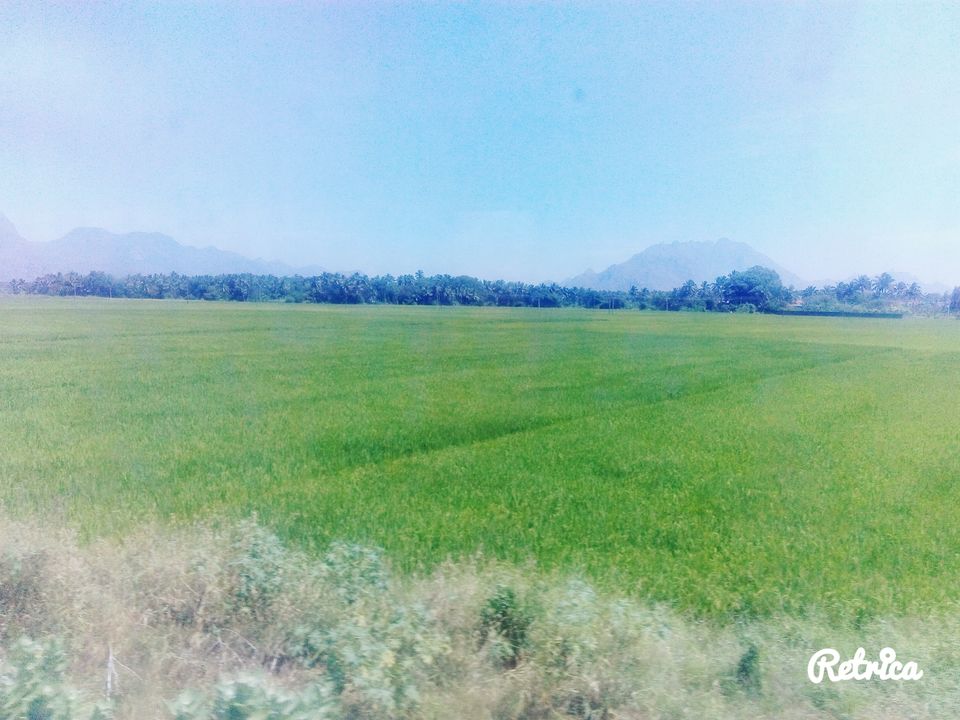 The hotels in Kanyakumari are at the walking distance from tourist attractions. You will enjoy short walks on curvy roads. There are luxurious hotels and budget hotels as well for your comfortable stay. Government employees can opt for CPWD Guest House which is cheap, well maintained and extremely clean.
VIVEKANANDA ROCK MEMORIAL AND THIRUVALLUVAR STATUE
Our first destination was Vivekananda Rock Memorial and Thiruvalluvar statue which stands 400 meters from the coastline of Kanyakumari. The access is through ferry service where all the safety measures are checked before each trip. The service lasts till 4 pm so plan accordingly.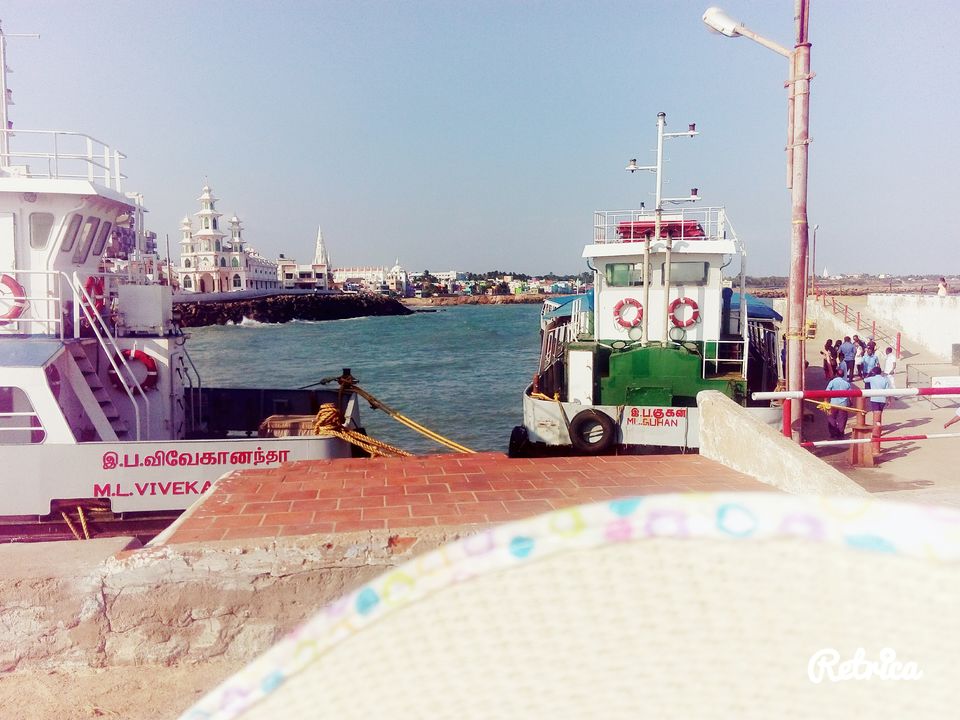 The memorial is undoubtedly beautiful and the breeze is really soothing. Here, you can listen to constant crashing of sea waves which will give you a thrilling experience!! This place is worth a visit.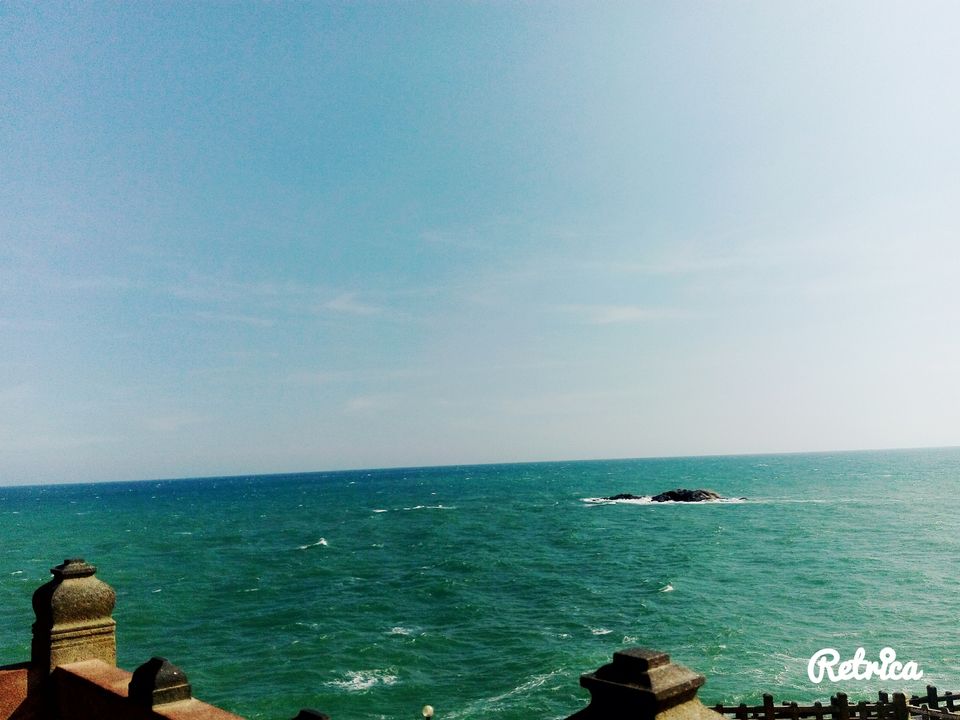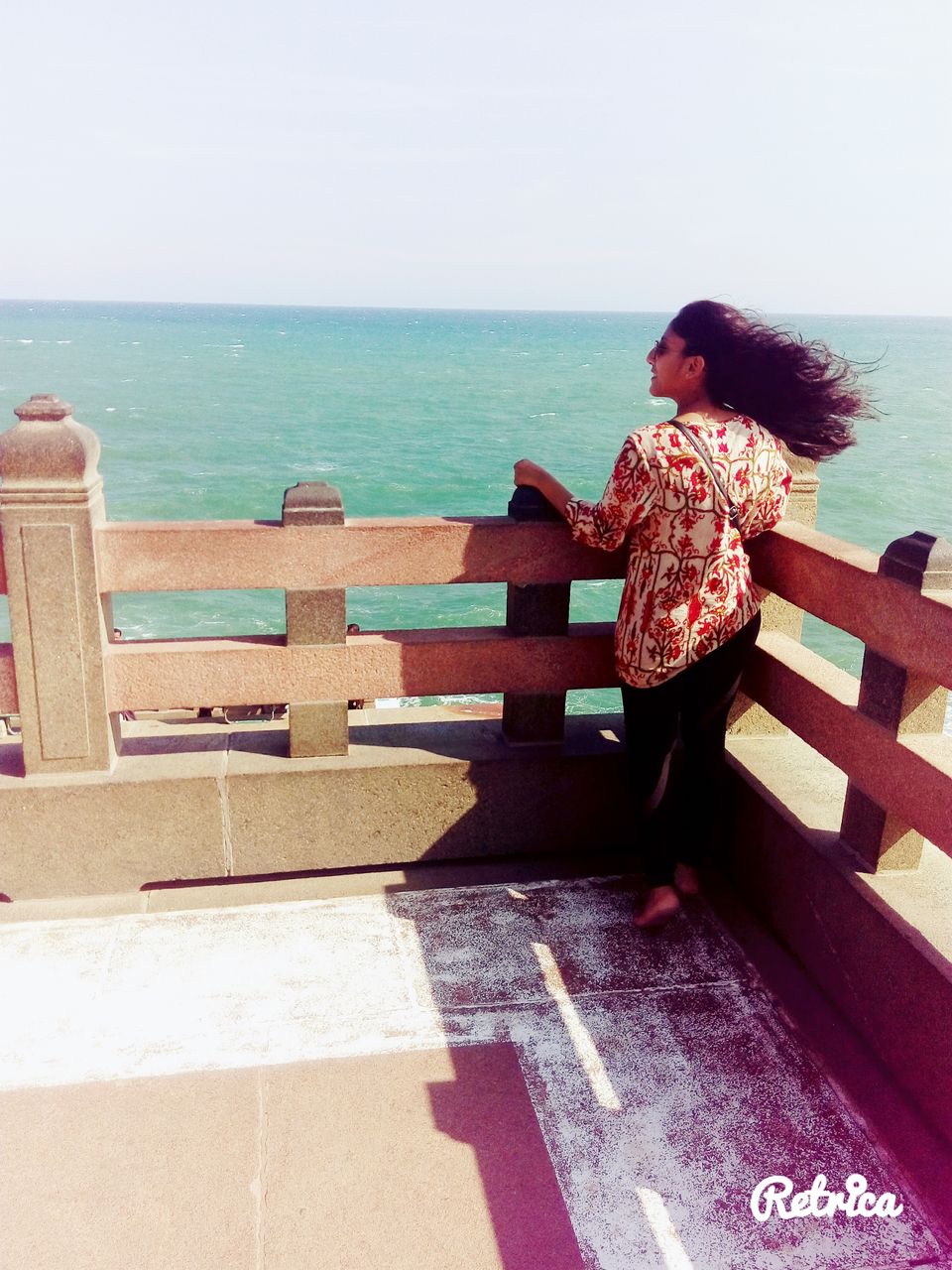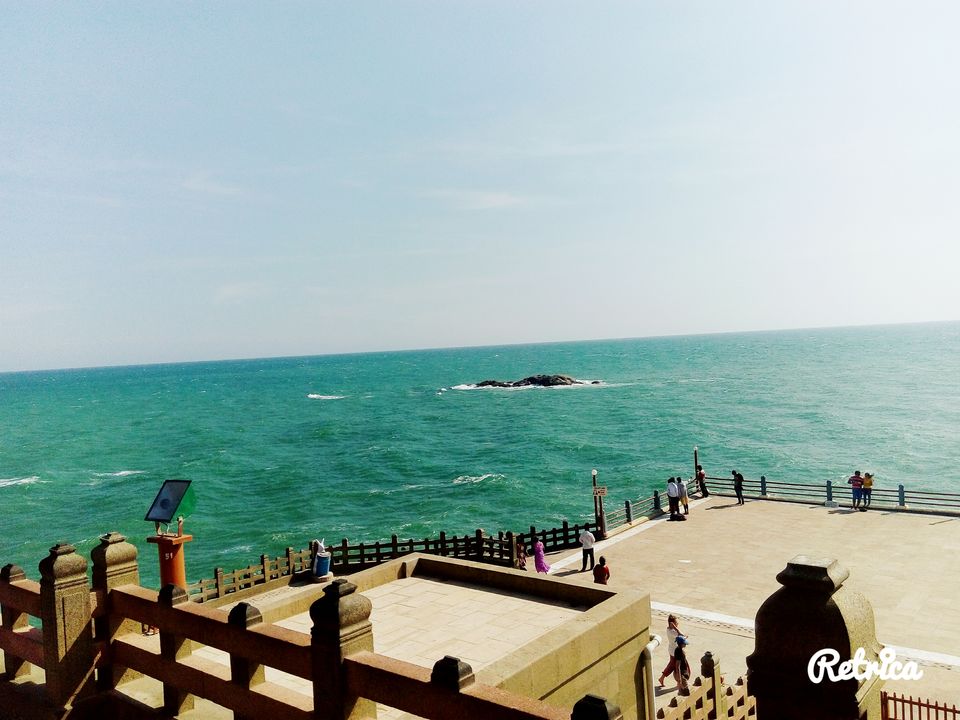 The memorial also has a meditation hall which is popular among the tourists.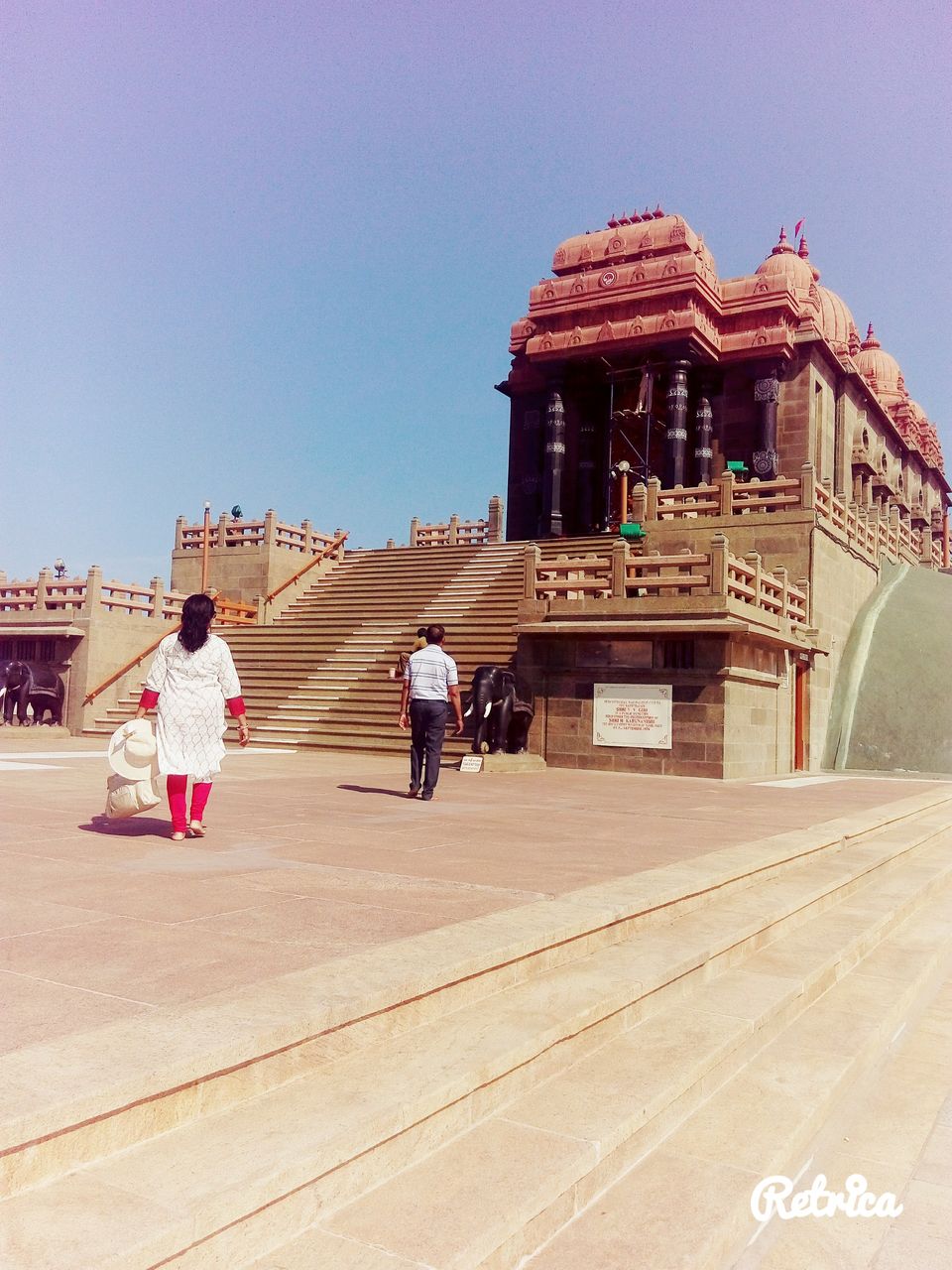 Thiruvalluvar statue is enormous. It is situated where the three oceans meet, the Arabian Sea, the Indian Ocean and the sea of Bengal which is huge! I would say this place is MUST SEE!
SUNRISE AND SUNSET POINT
Kanyakumari beach is mostly crowded during the break of the dawn and in the end of the day. The view is worth watching where people wait for hours to witness the mesmerizing view. The scene becomes lively and splendid with the chanting of mantras and the blowing of the conch shells which fills the air with thrill and excitement! It is mostly during the sunset that the sea waves crash most. Overall, this experience will definitely fill you with thrill and excitement.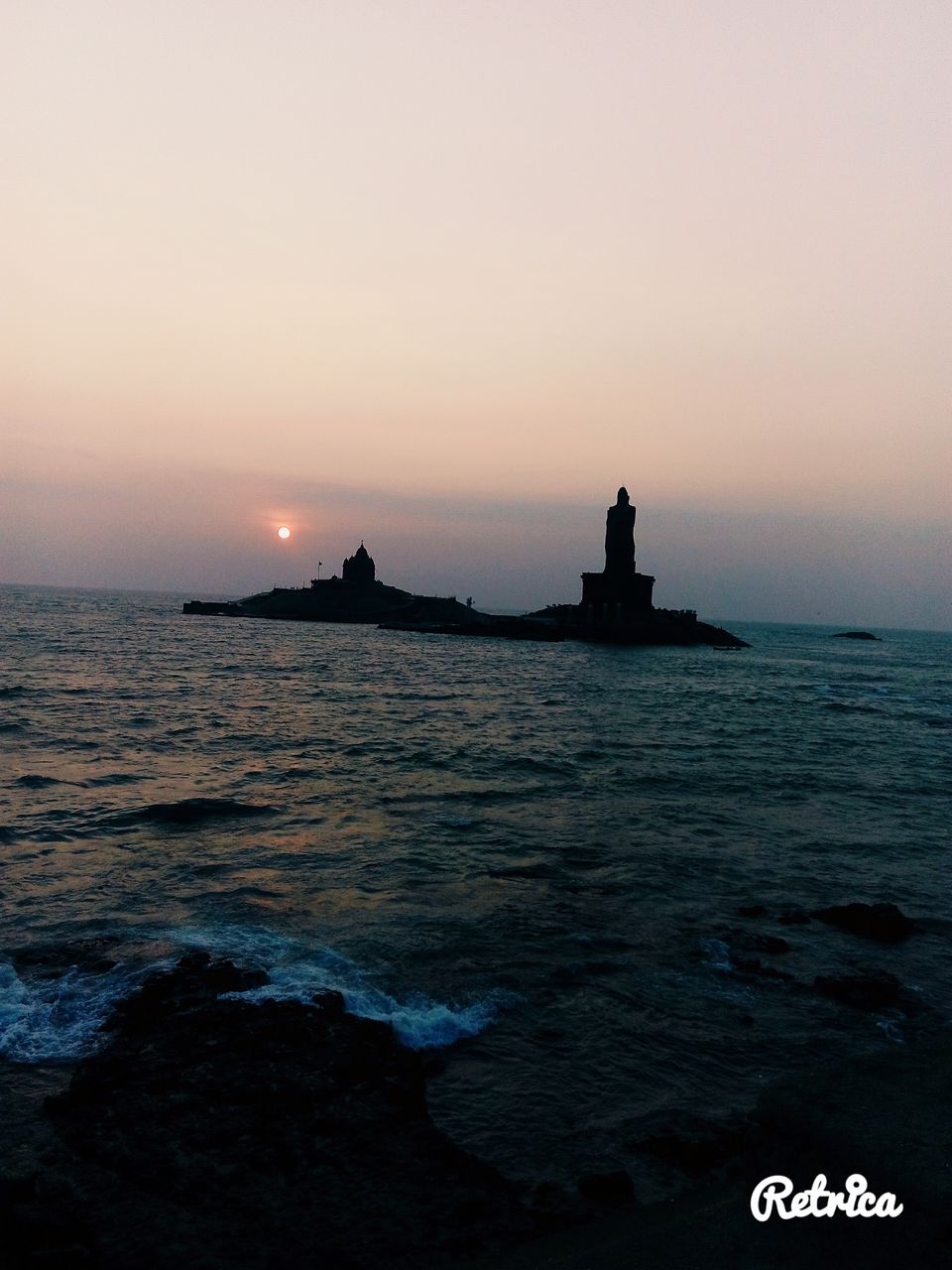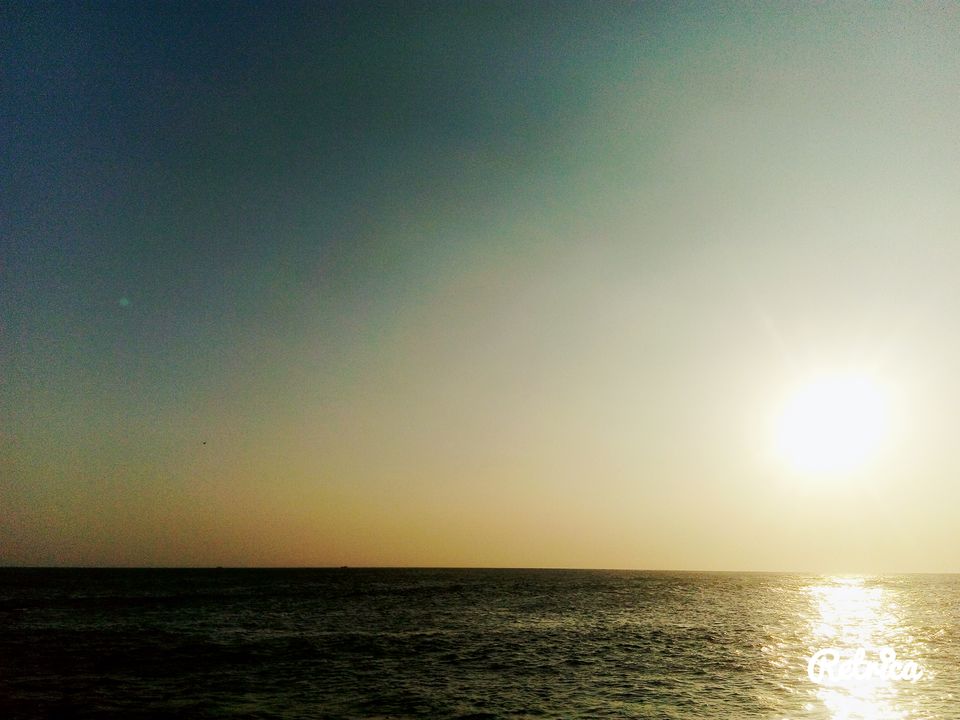 These views are best captured in the time lapse motion. Do give it a try!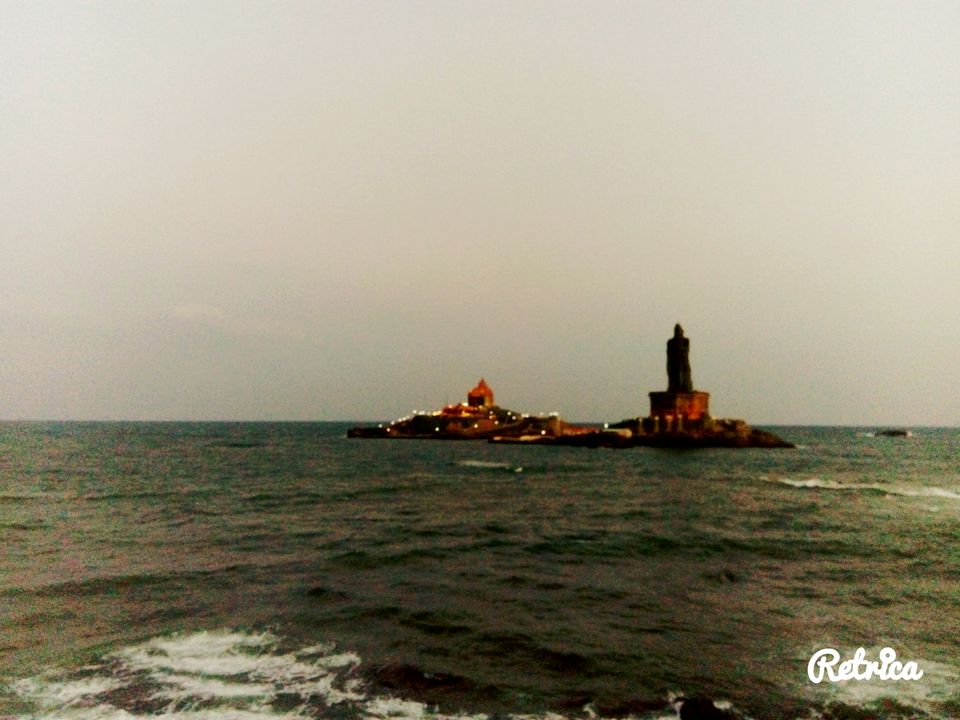 ARULMIGU BAGAVATHI AMMAN TEMPLE
This temple is 3000 years old devoted to virgin goddess Kanyakumari located near the beach. The entry point to this temple is narrow with both sides covered with shops and eateries. Men devotees need to take their shirt off to visit the temple.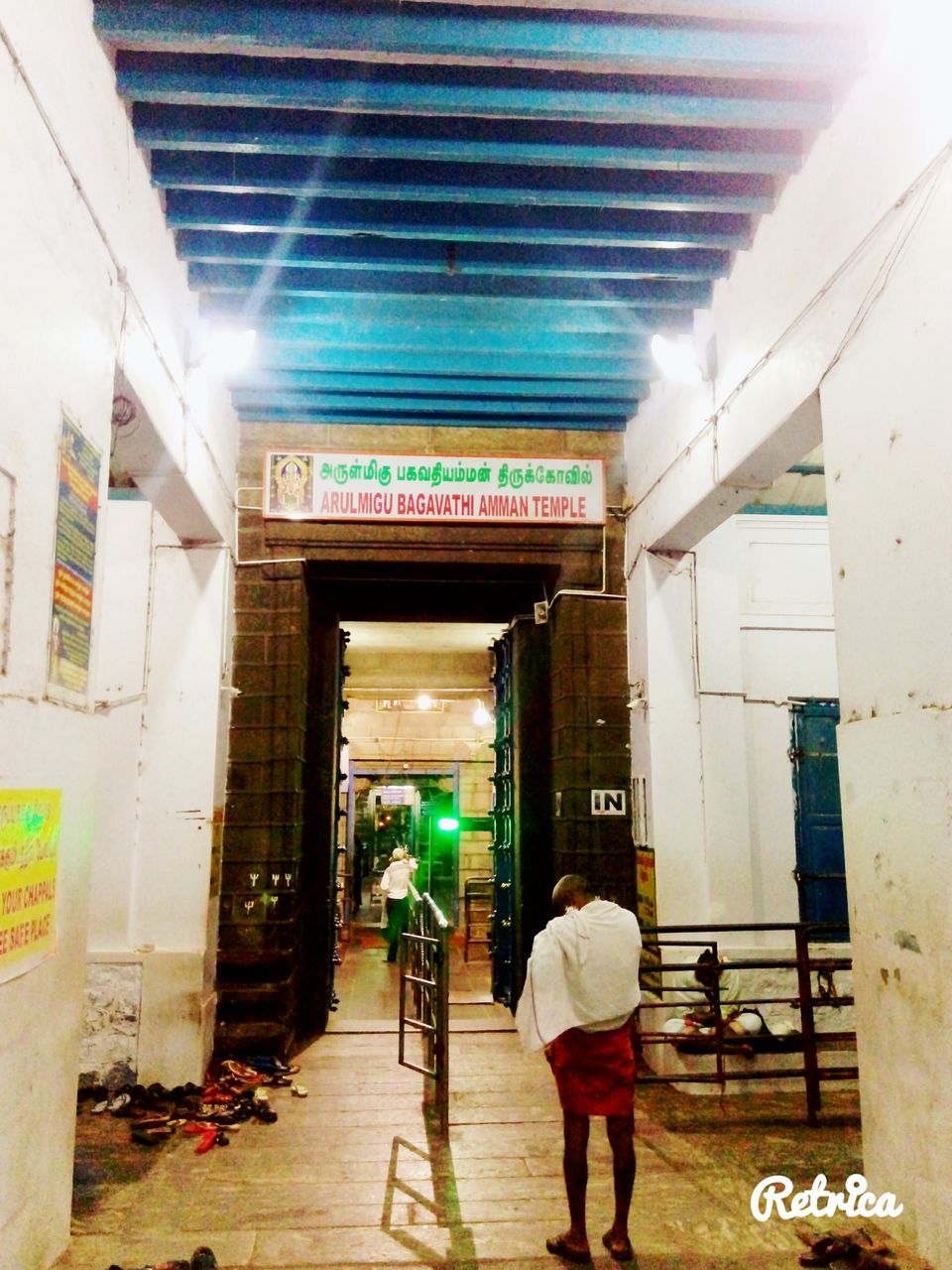 The market nearby this temple has beautiful sea shells and antiques. You can buy conch shells available in different sizes. Jewelry can also be bought in this market which is made up of coral and sea shells. The showpieces and various home decor products are extremely beautiful.
Various food options are also available from small budget eateries to fancy restaurants. If you love coffee, then The Sarvana Restaurant is the best option to choose. Coffee is served hot in a small brass glass and a brass bowl which tasted extremely good.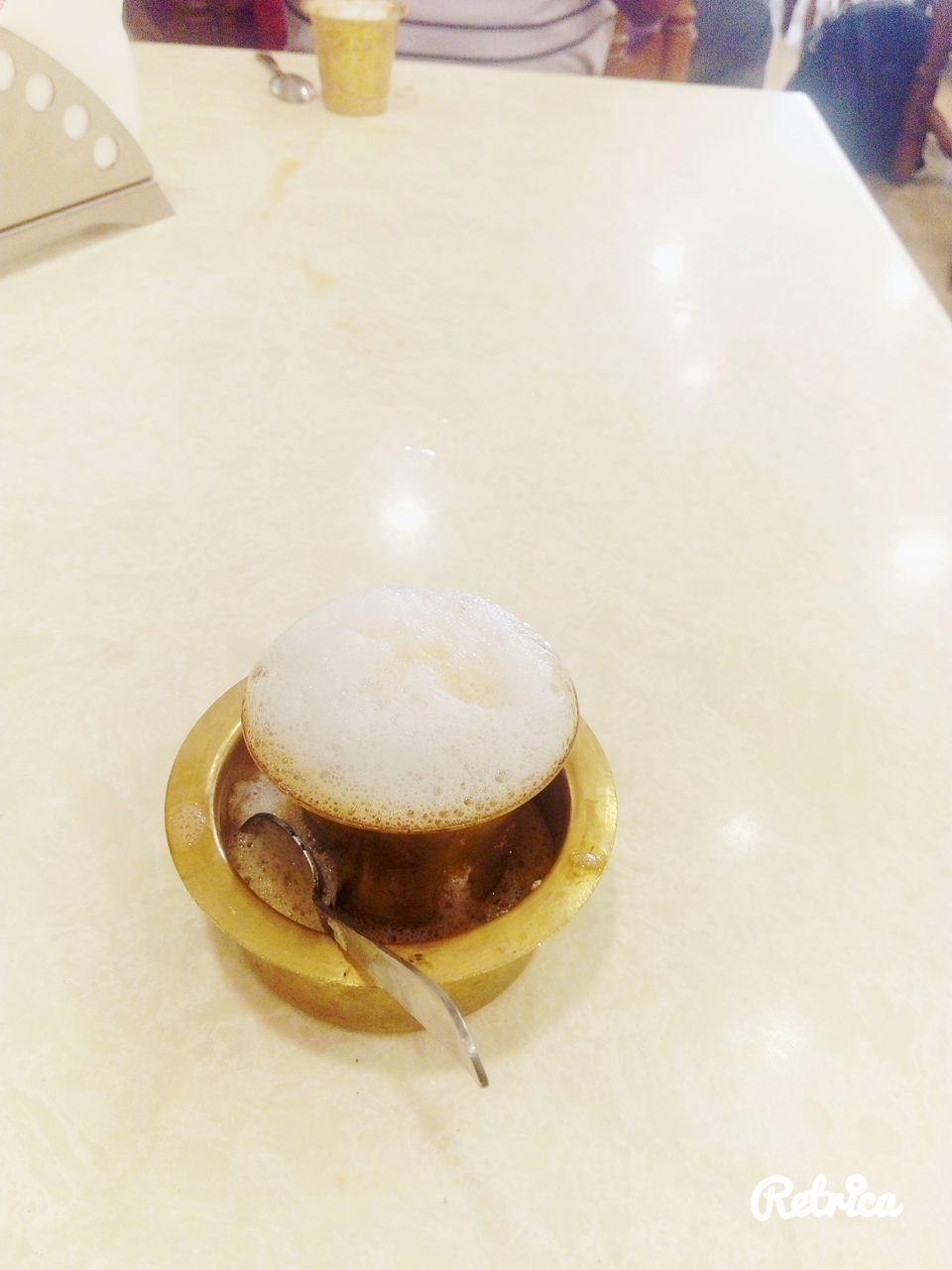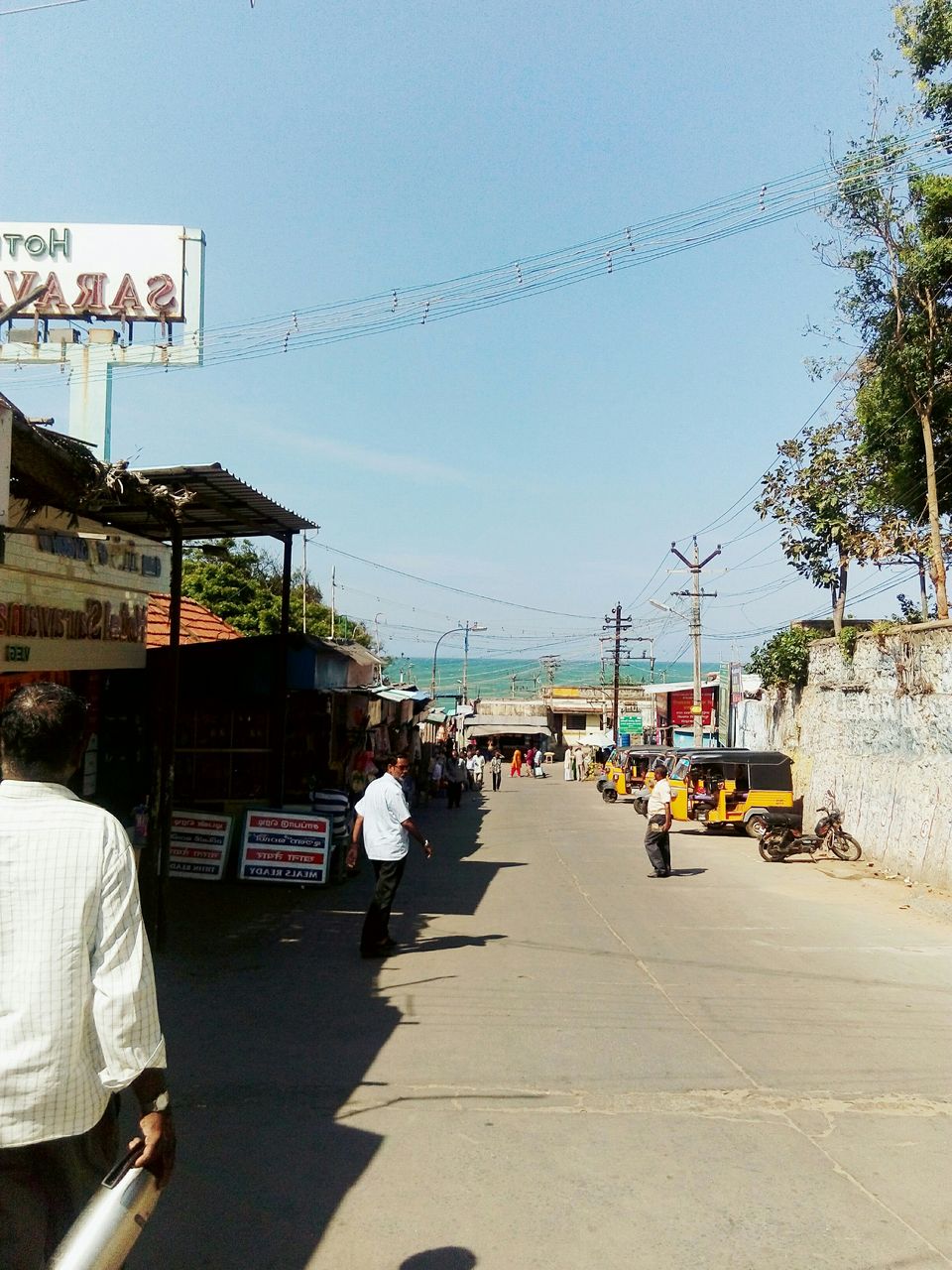 These were the places I could cover in a day.
I would love to visit Kanyakumari once more to explore other tourist sites. This place has its own charm. Sea and beaches have always attracted me and I have found Kanyakumari the best place to travel and satiate my travel itch!