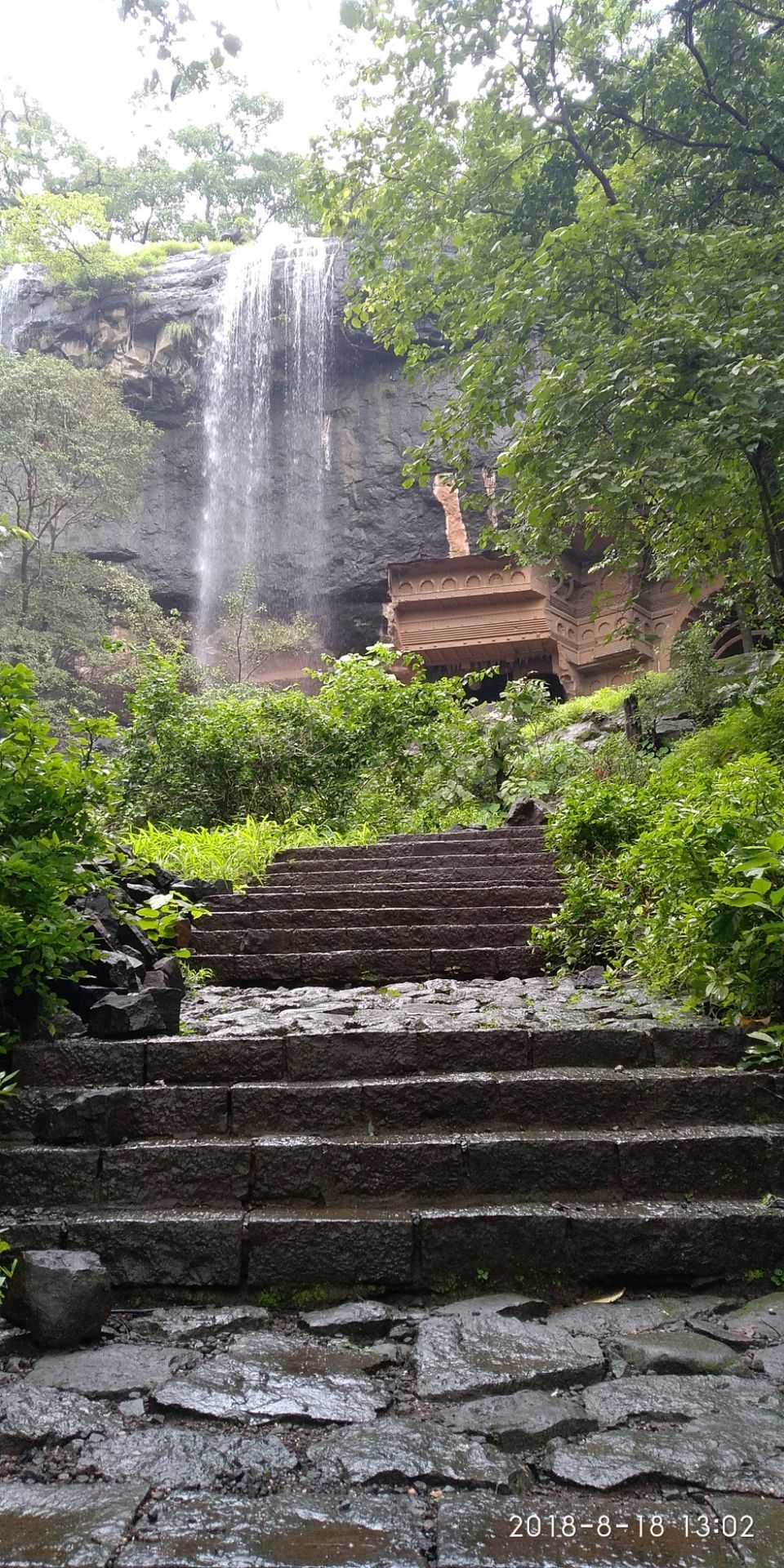 It's a one day trek. The cost for the trek is approx Rs 350.00 per person.
Carry atleast 2 Ltrs of water along with something to eat. Also carry a pair of clothes. Enjoy the waterfall, rain and sunshine while on trek.
Get a 6:10 am local from CST. You'll reach Karjat Junction by 8:05 am. There after ask locals for Mota Bridge. There are tum-tum that are available that goes on sharing bases.
Ask for Kondivade base they'll say that would be 100rs per/person. Tell them that you want on sharing bases that way the they'll charge you only 20rs per/person. If you're a group of 6 you're in luck as that that's how much they would charge. So i suggest you go in group of 6.
It would take you around 40 mins to reach the village base where they'll drop you. Ask the villagers for the directions. Remember there are two routes 1st route took us almost 2 hours 30 minutes to reach, the 2nd one the trek would take around 1 hour and you'd reach the Buddhist Caves. It's just 1 cave, a small one but the waterfall and scenery makes it worth our while.
We started walking and while talking to each other we took long route instead of the short one which was exhausting, tiresome but amazing. With the smaller route maybe there is a chance the cops wouldn't allow to trek. As due to monsoon season. So make sure you know the other way.
And Yes we took a long route that took us more than 2 hours to reach the caves. We were lost, thrilled but we kept going on because we had walked for almost and hour and there was no sign of anything.
The best part was that there was network available. So we used google got lost again but we kept walking because we were just waiting for the road to end.
We sat for a few minutes used Google Maps and started walking.
After 2 hours of walking, talking, getting lost and lots of fights over which way to go we arrived and i mean it when i say that we literally forgot everything and it was relaxing af.
This how the caves looks like when you reach there. It's not much but the feeling is worth it.