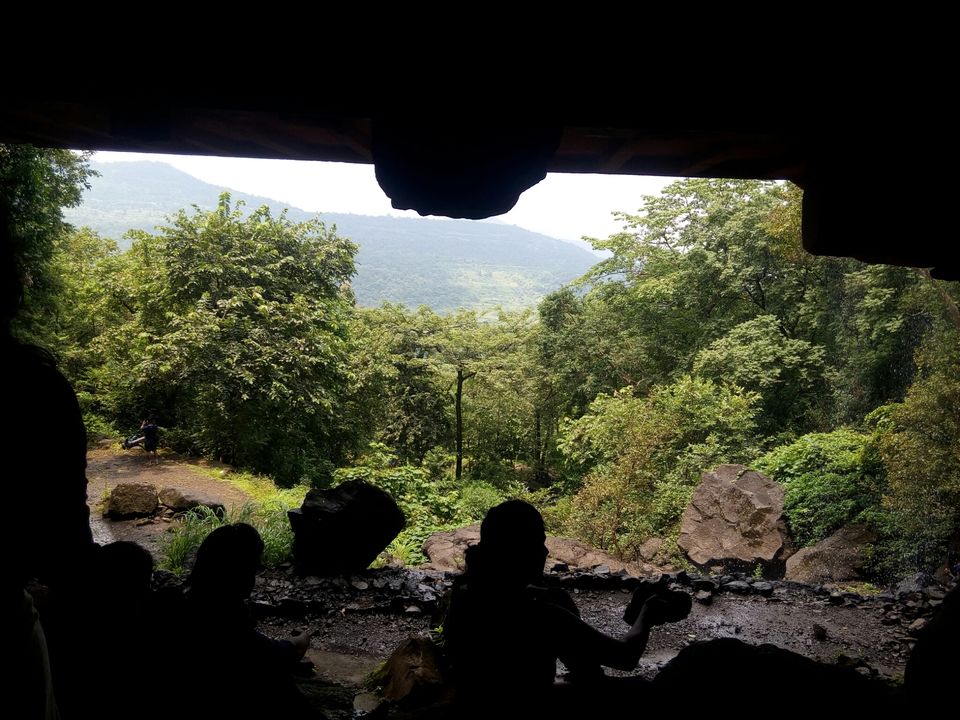 Hi friends I m sharing with you all my experience from my first ever trek and why every one should at least do one trek in mountains in there life...
During monsoons of 2017 I thought of going for a trek to Western ghats. So me and my friend Nikki decided to trek up kondana caves near karjat...which is just 2 hrs away from Mumbai...the best way to get there is by train and from there you can get tum tums from karjat station to reach the base point...
If you miss the train you miss the fun...was mentioned in the small iternary given to us by our trekking group and obviously we couldn't afford missing the fun...so we boarded and early morning train from dadar in order to reach karjat by 7:30 am...hasss we did reach on time...
After meeting our trek leaders we headed to have yummy missal pav and tapri ki chai actually I m not a chai person but barish ka masum ho and thandi thandi hawave to chai bh mast lagane lagi aaj...
After having delicious food we headed towards our base point by tumtums...
The base point itself was so beautiful and peaceful surrounded by mountains...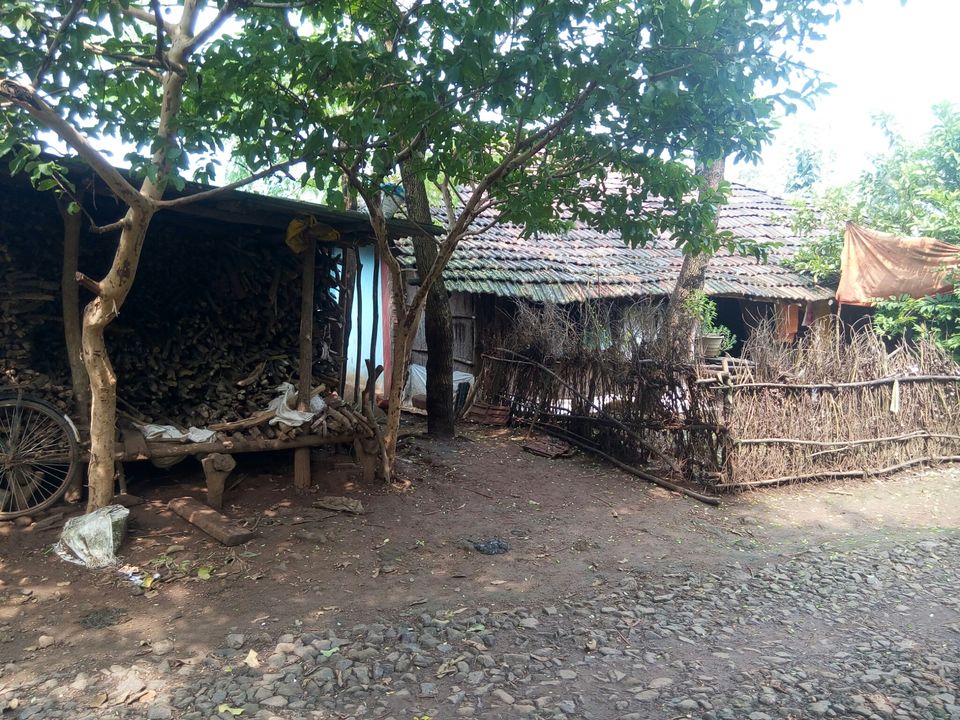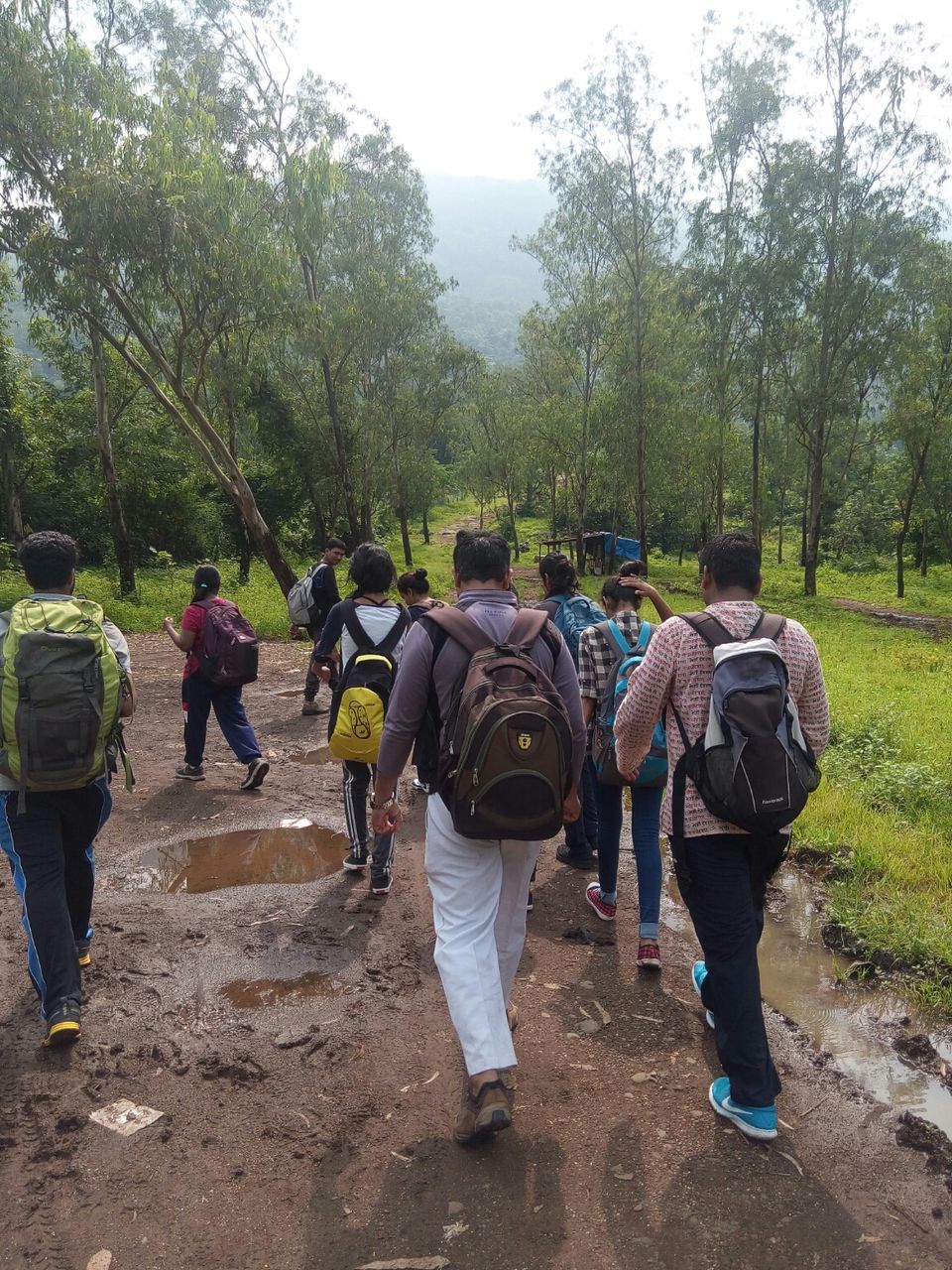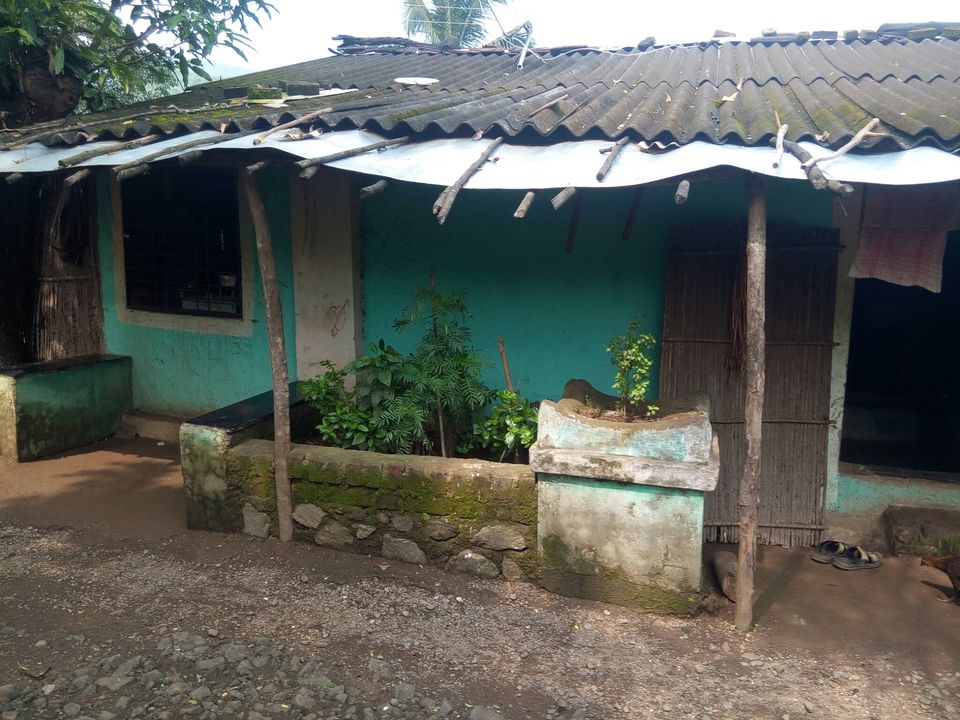 Now we all had a small introduction session and our trek leader explained us about the trek and it's difficulty level...so basically there where two ways to reach at the peak point one way was for people who wanted soft adventure and the second way was challenging and thanks to our trek leaders in order to make our trek challenging and adventurous they took us from the second way where there was no one other than our group...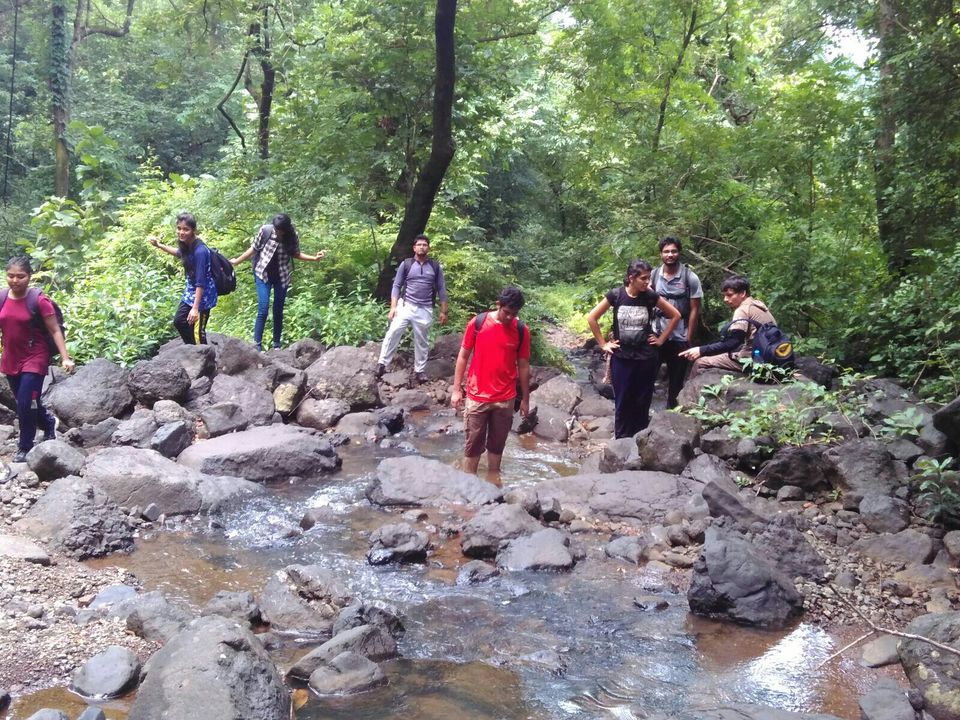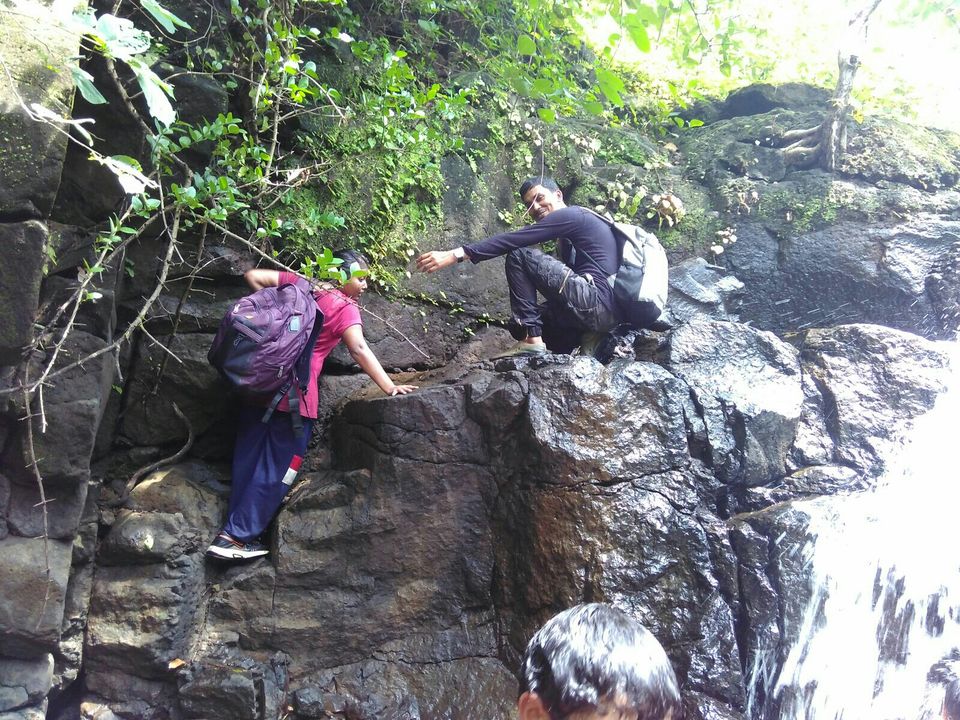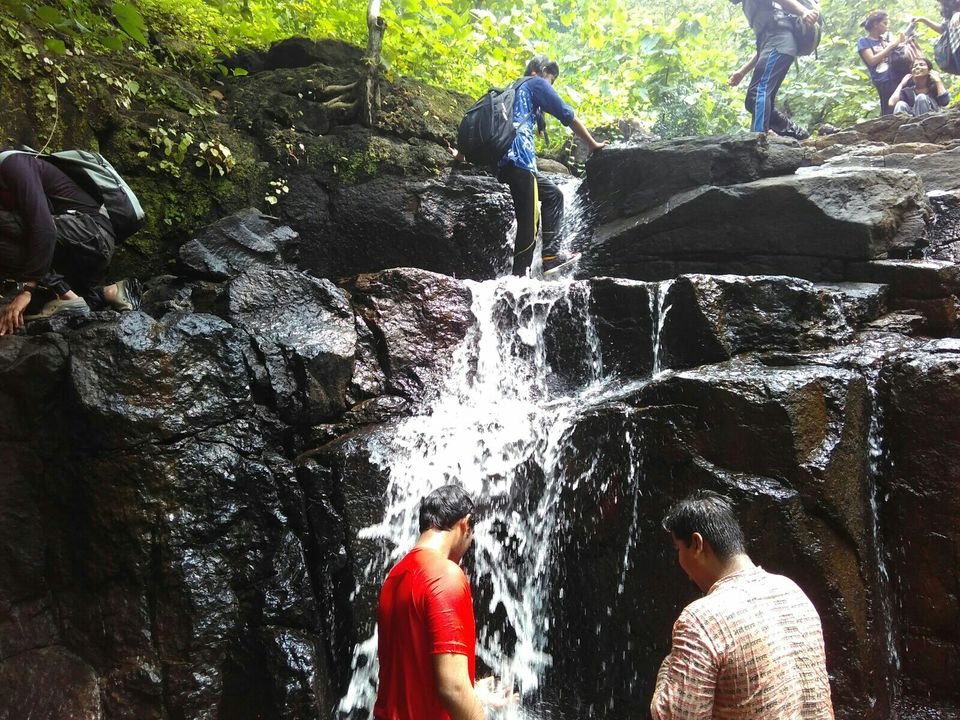 The routes was filled with many such challenges and difficulties but the trek was so much fun and filled with joy that we after falling down we got up with a smile and moved ahead without any grievances...
We reached our destination in about 3.5 hrs...we didn't even realized that we where trekking non stop for last 3 to 4 hrs...such Is the magic of trekking... listening to different stories from our trek mates we moved ahead and ahead and even our pain turned into a memory...after reaching the caves we all sat there and had our lunch...but adventure doesn't end here we where now moving ahead to do waterfall rapelling...it was just so fun...after fun rapelling we all started ascending down to the base point...by this tym we all had forgotten that we where all strangers and met just in morning. Singing and laughing we all reached the base point... We all where damn tired but still where full of energy...the day had come to an end it was too small but yet filled with lots of memories...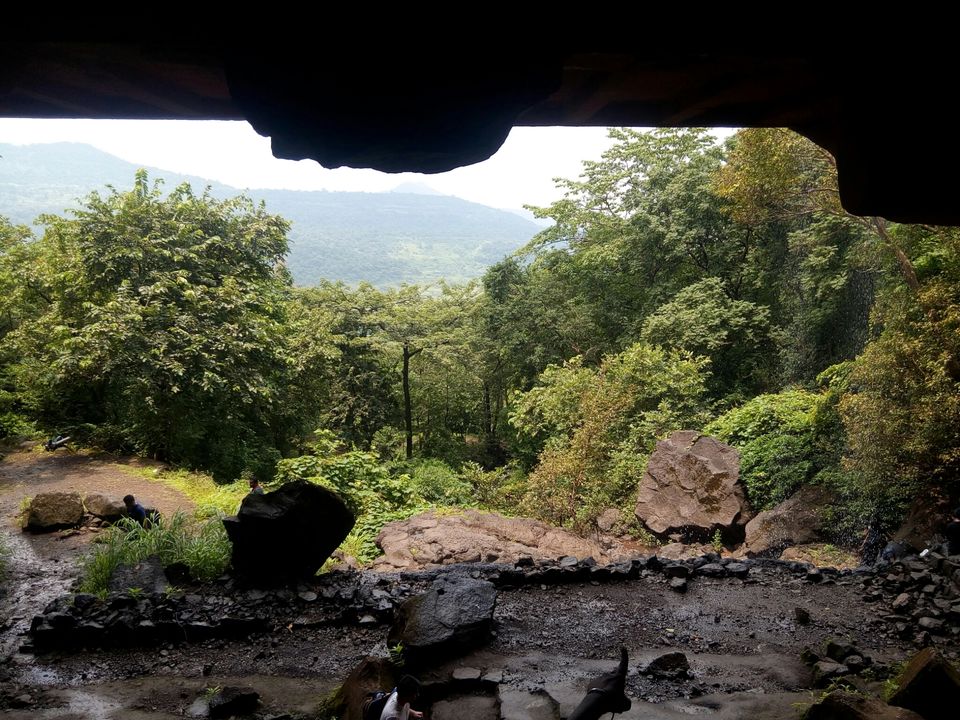 The main reason to write this blog is to share with you that how trek is important and every individual should do it at least once in there life...
Padhao ka nasha hi kuch alag h strangers ko be dost bana deti hai...we didn't knew that if we all are going to meet again or not but somewhere in some corner that memories would always be there...after meeting strangers I realized that we all r so different people we all have different cultures different problems different stories...but yet we all got connected... I got to learn about many different dreams aspirations and stories...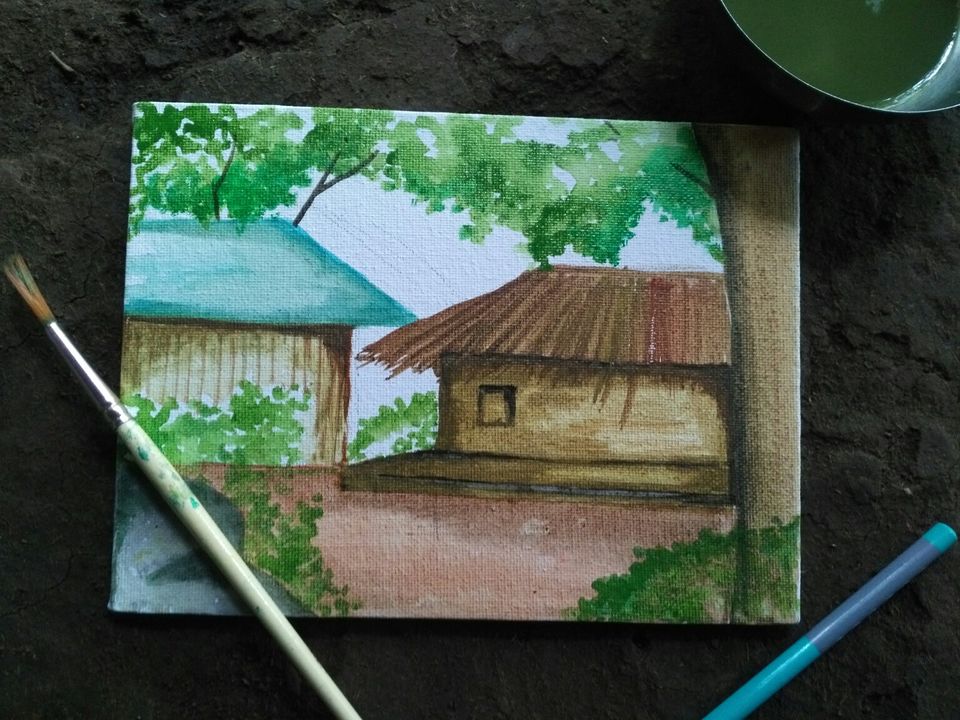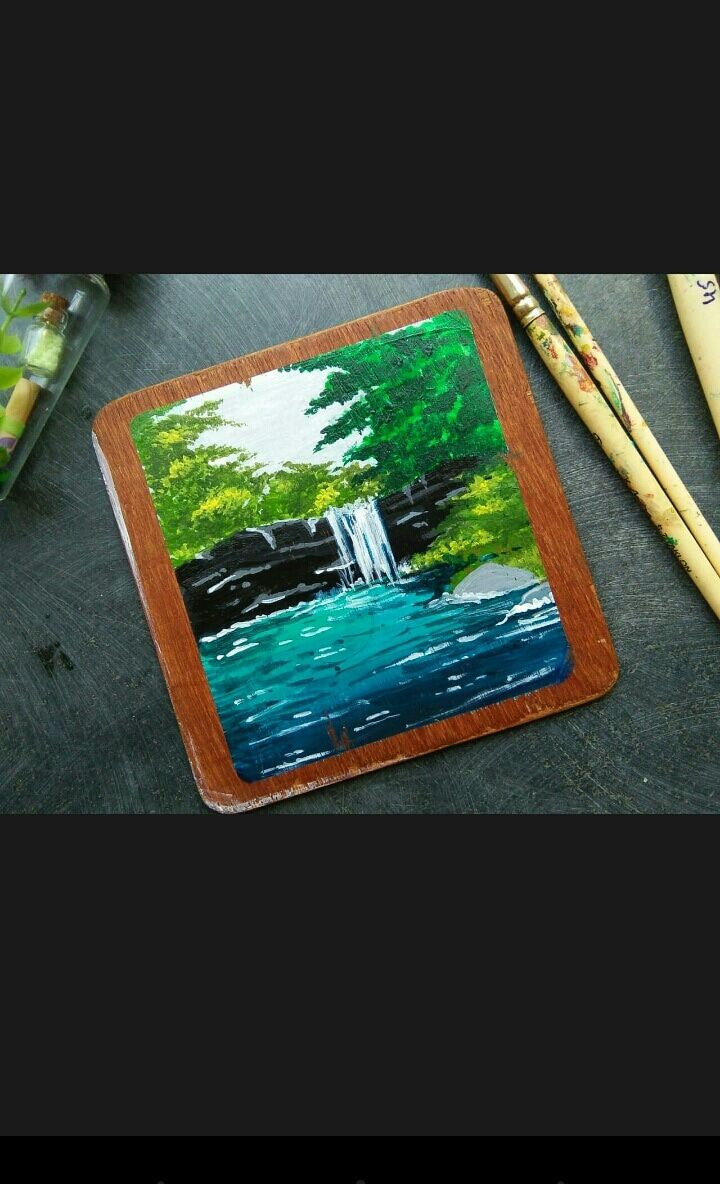 Trekking is the most amazing thing we can do.
Rougher the road, harder the climb, more we get lost, dirtier the trail, we are surely going to discover a part of us we never knew exists.