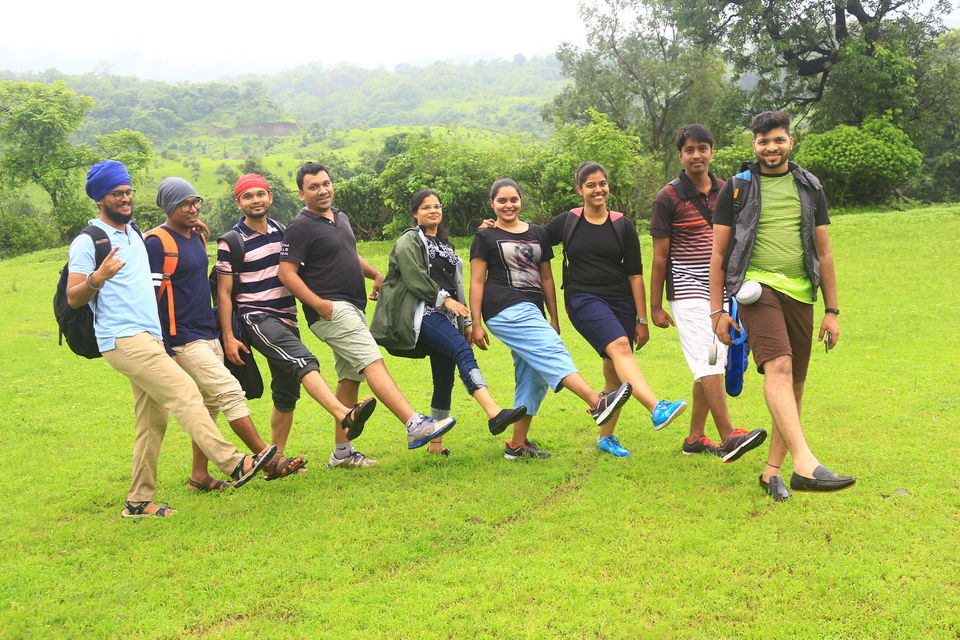 Spectacular Experience at the Rajmachi and Kondana Caves
We started our exhilarating journey early morning with our lifeline- "the local train" to reach Karjat station. I planned this trek with my office colleagues and our journey commenced from the CST station. While crossing the scenic town of Badlapur, we were met with a breath of fresh air, greenery and a wide range of parallel waterfalls from the mountains.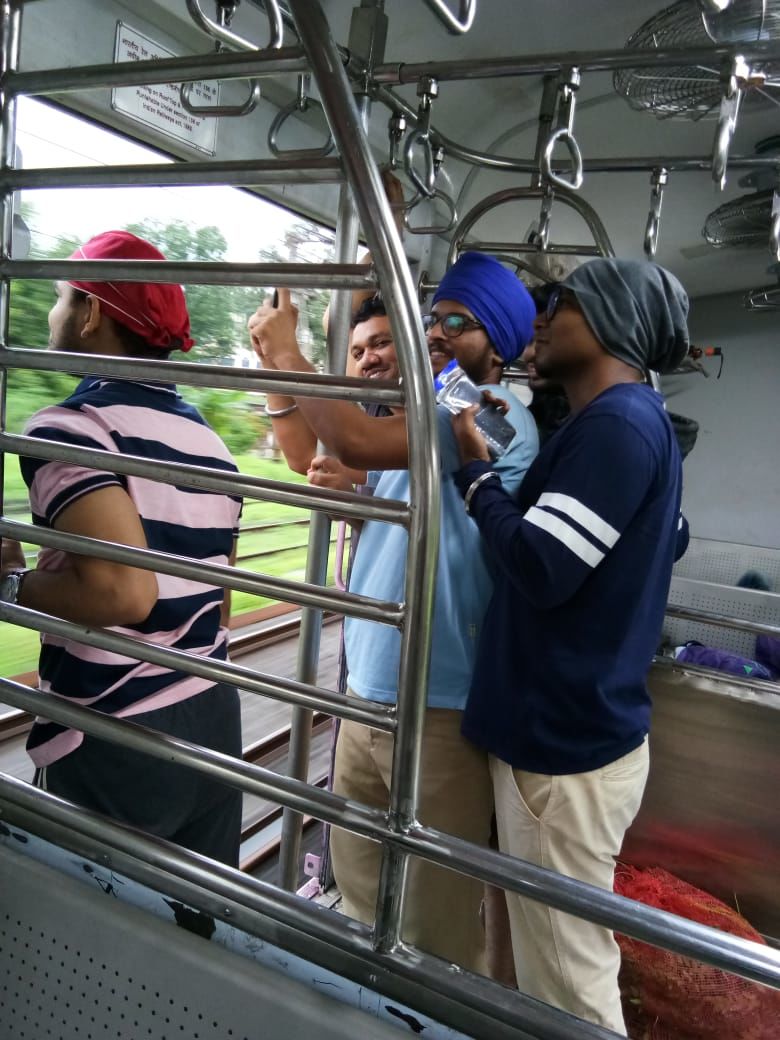 Rajmachi Village offers every trekker a home made lunch with includes the traditional taste of the local delicacy and a place to rest. When you reach the village you are required to place the order and inform them about the number of people, it is also expected of you to pay half the cost. It takes almost 1-1:30 hour to prepare the food and during this duration you can visit the Rajmachi fort. The Rajmachi Fort consists of two twin fortresses Shriwardhan Ballekilla and Manaranjan Balekilla.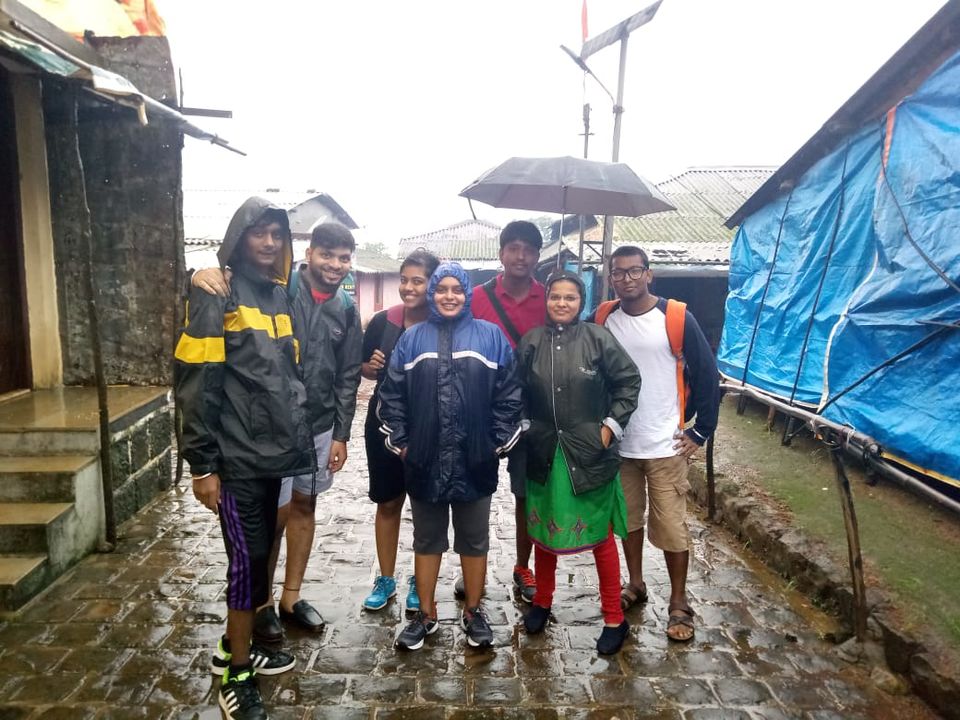 Finally, we reached the top of the Rajmachi point. It was completely foggy, raining and had a strong wind blowing. The feeling was unparalleled, all our efforts bore fruit. The journey that started from the base point to here was unprecedented. We forgot all our stress and pain. On reaching in the top, we felt proud as well as confident.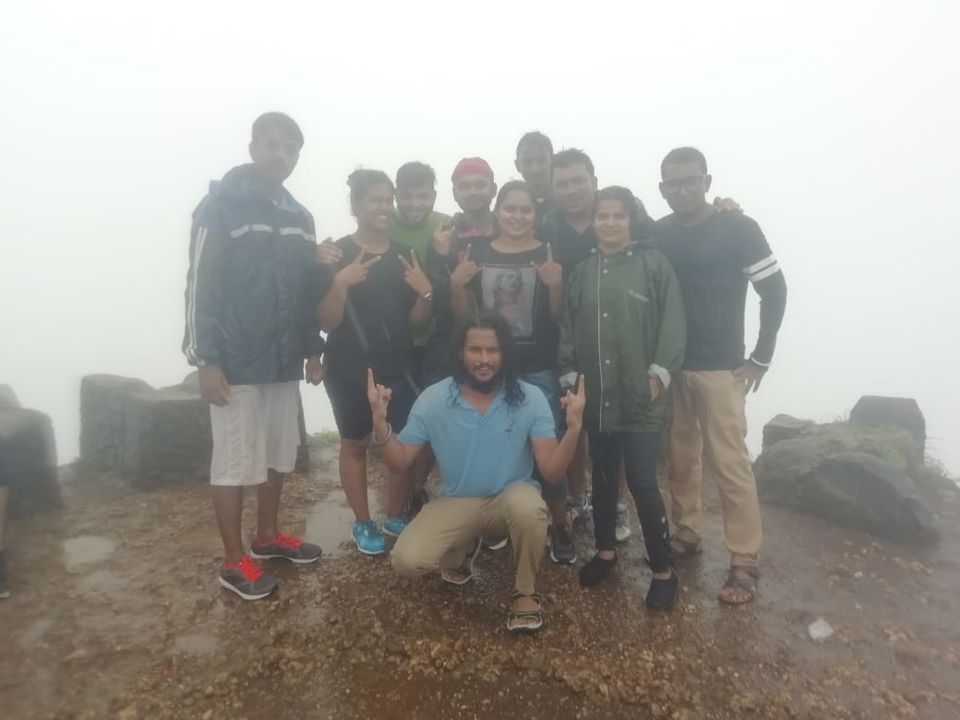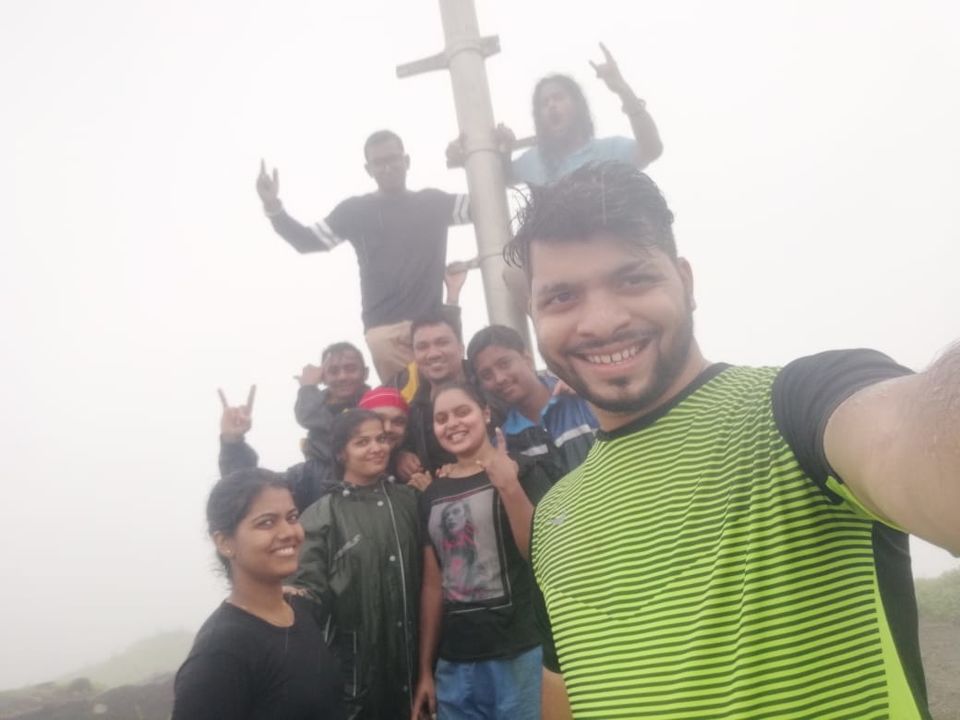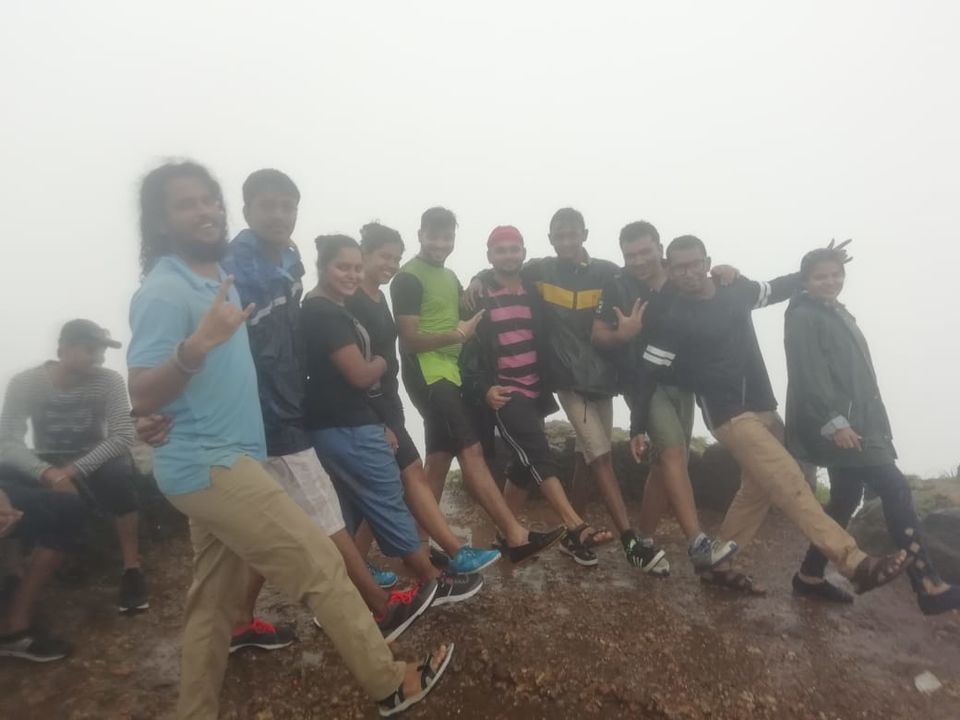 We were excited for our journey ahead, we geared up with a morning energy drink and breakfast. Ready for our journey, we wanted to cover all the points without leaving no stone un-turned. Many of us were first time trekkers and the journey became much more exciting for them.
We hired a Tuktook (Long Rikshaw) and negotiated the price at Rs.600/- and started our road journey. We were all set towards our 12 km trek.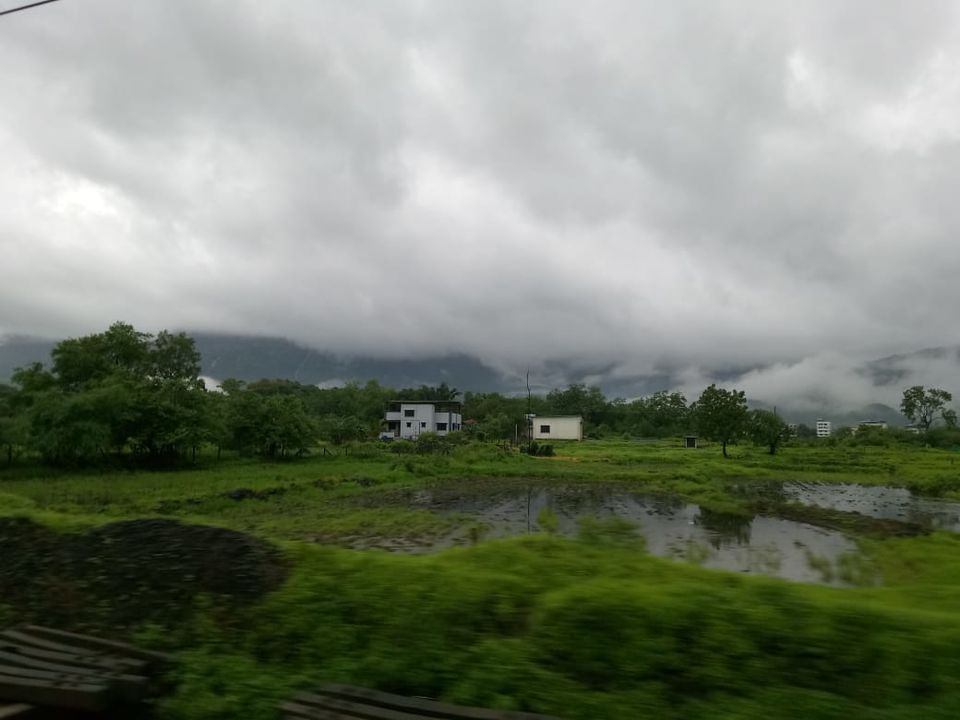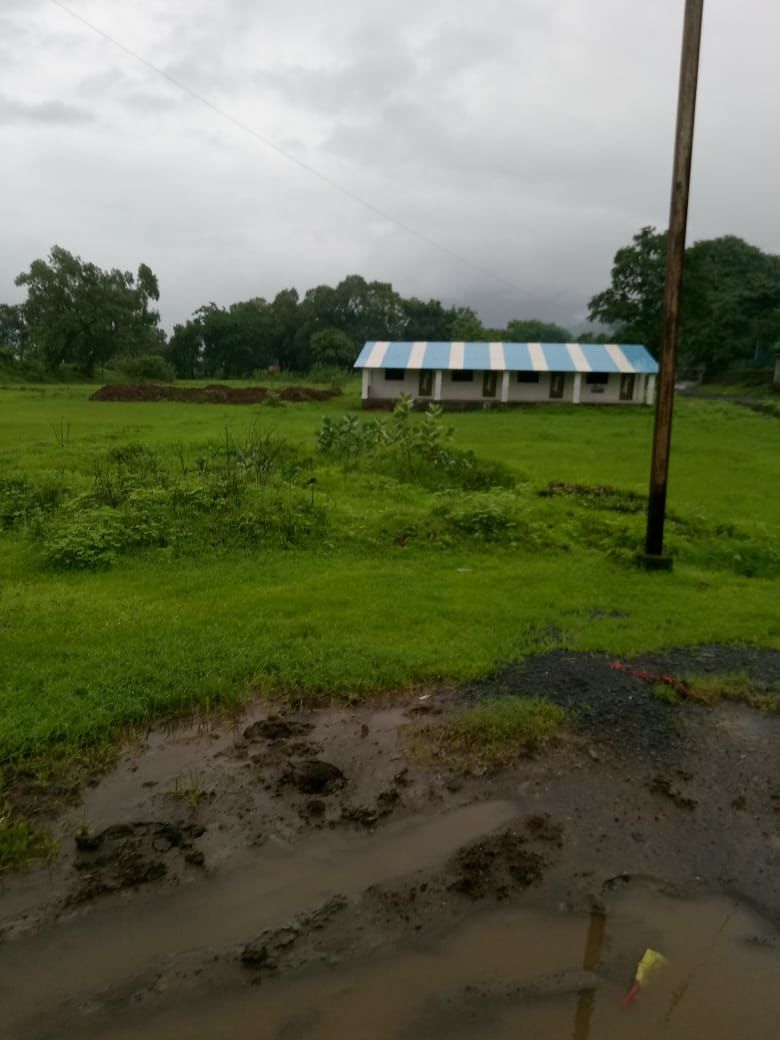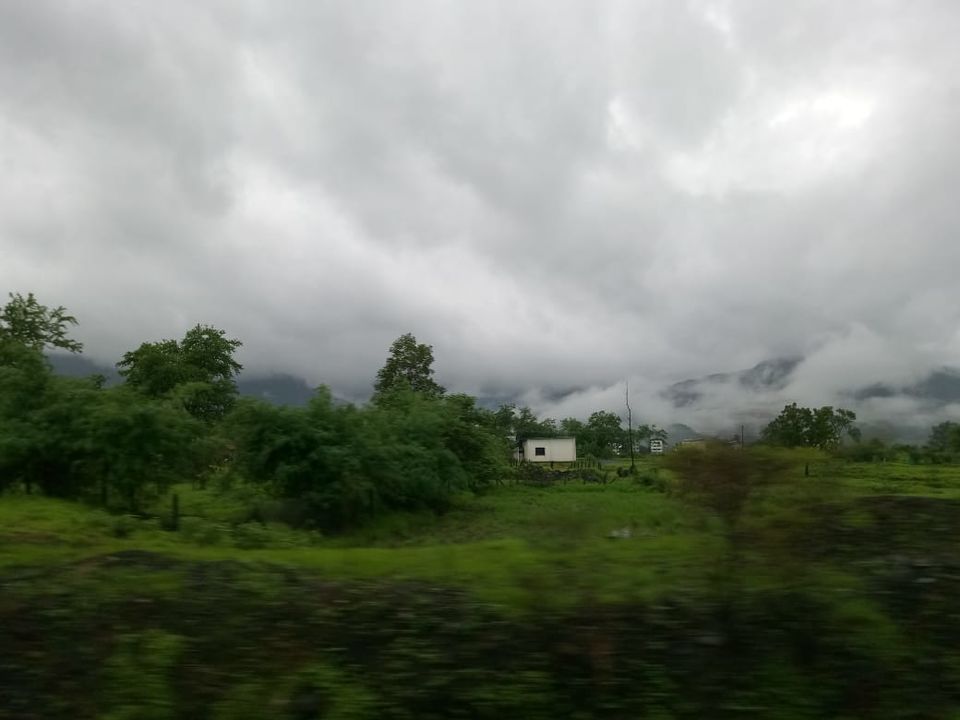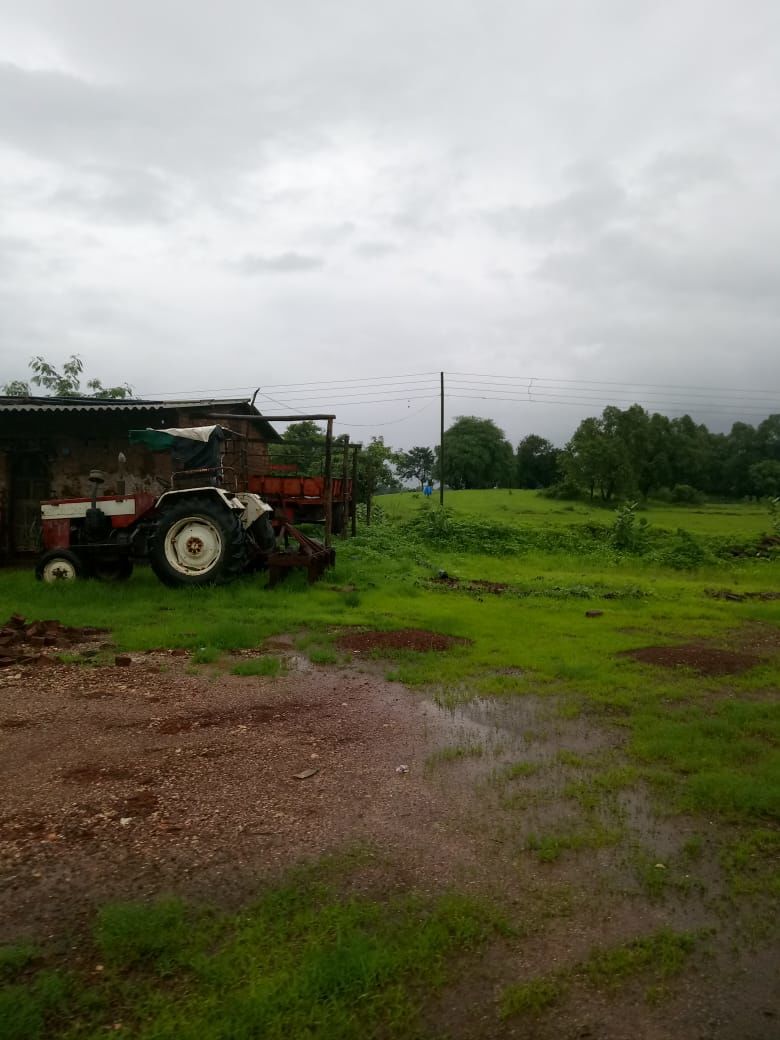 We get down from the Tuktook at the starting point of the Rajmachi trek. We were briefed for 2 minutes about the trek and were provided with some tips and safety instructions. We made sure to use our cameras to the fullest and captured some mind blowing pictures of the picturesque view.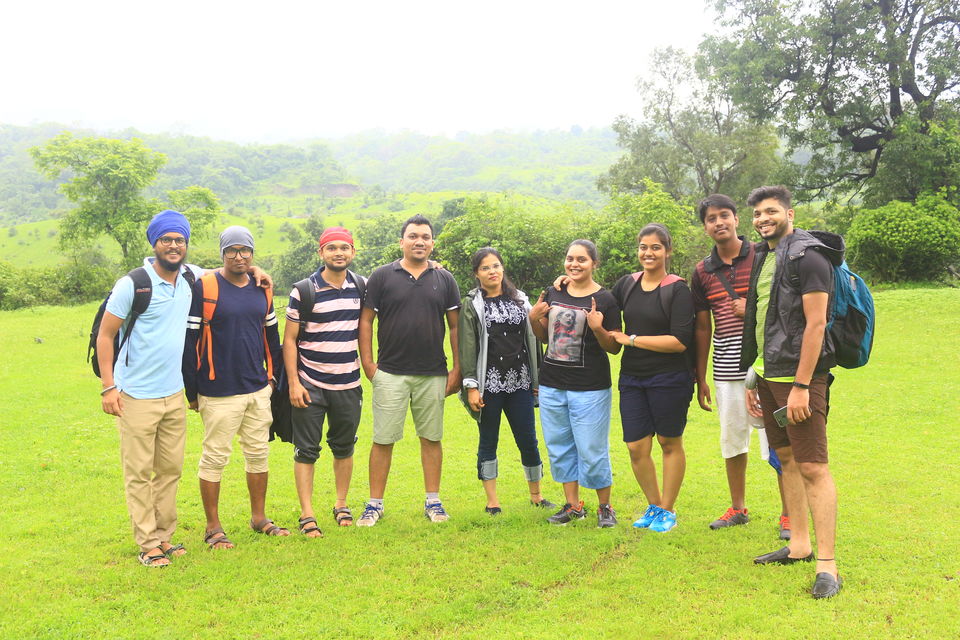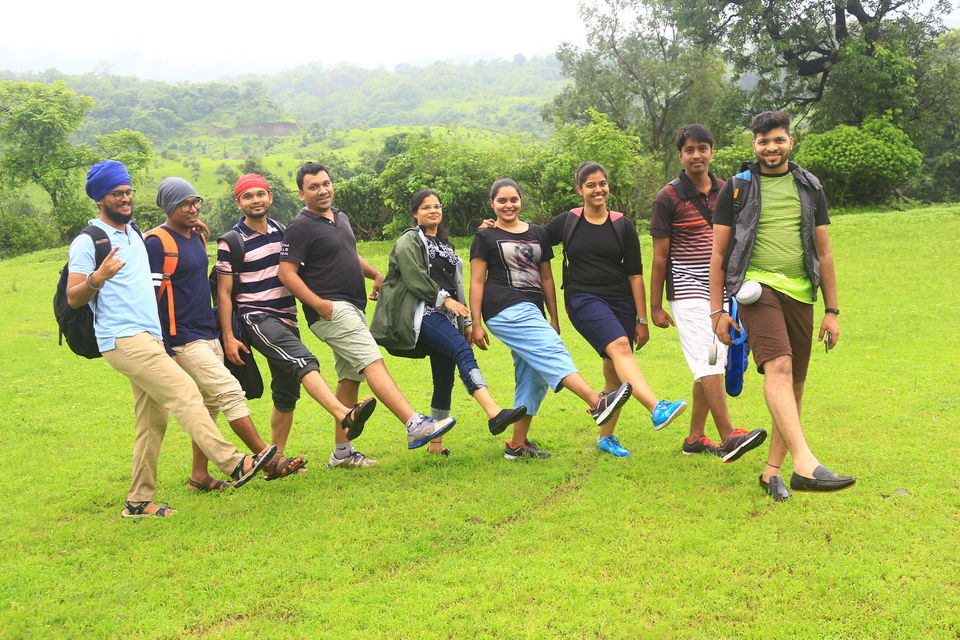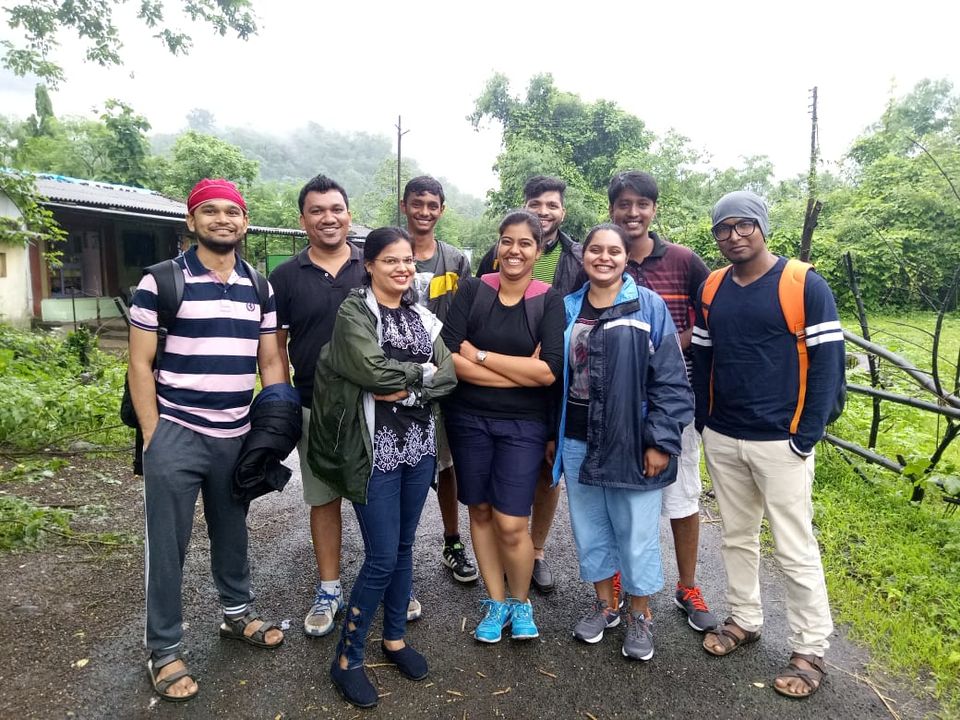 It is very evident from the pictures that we were elated to be on this trek, we couldn't wash the smile of our faces. We made sure that we kept our happy faces on till we reached the finish line of the trek. We started our trek of over 3-4 hours from the base point.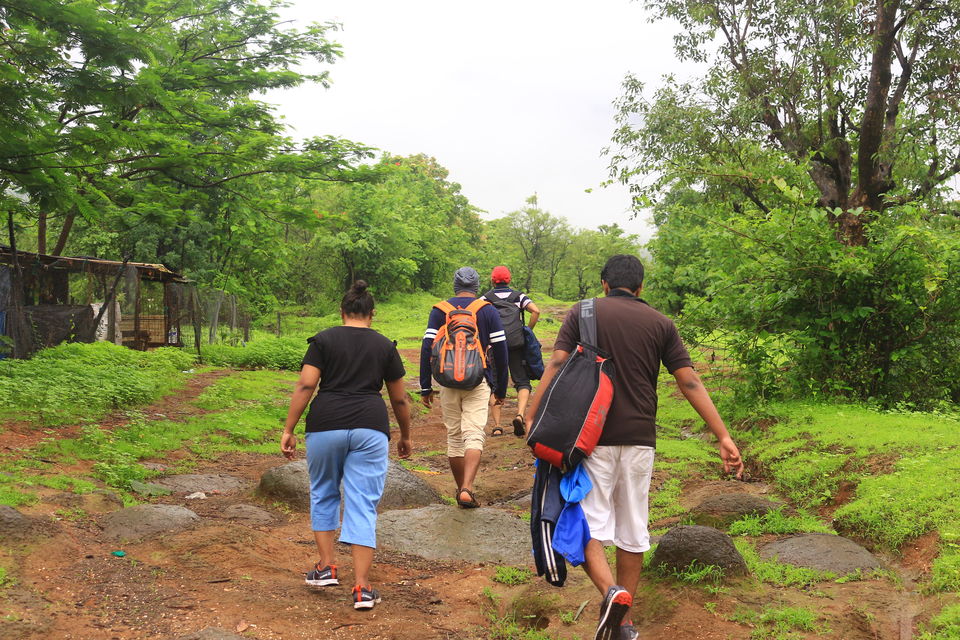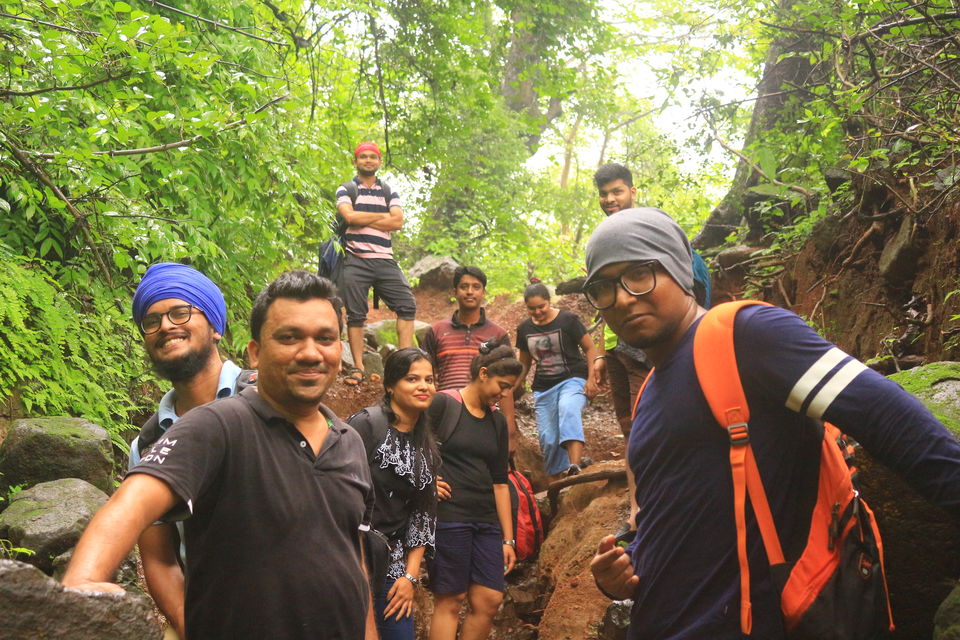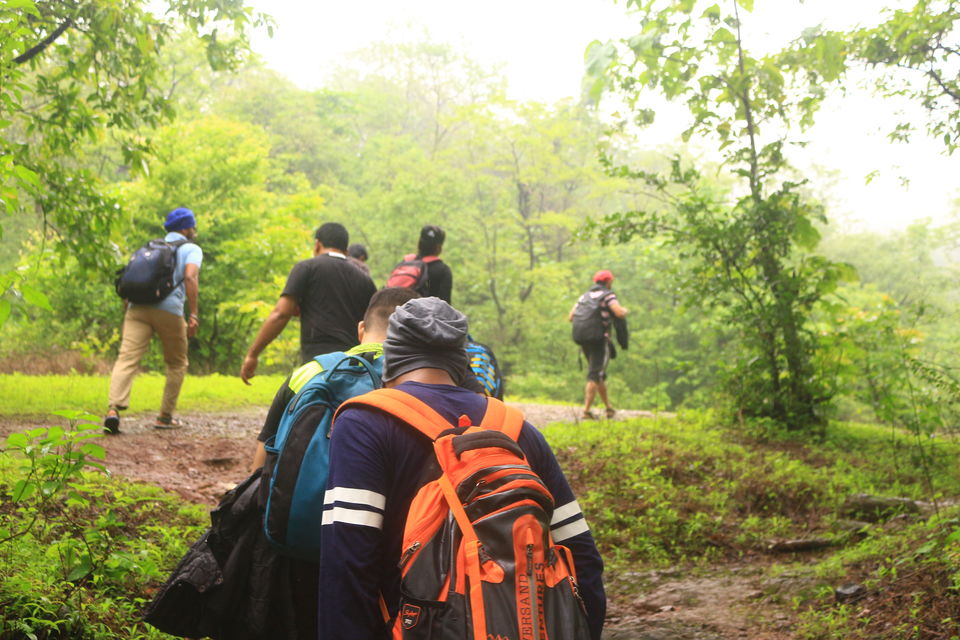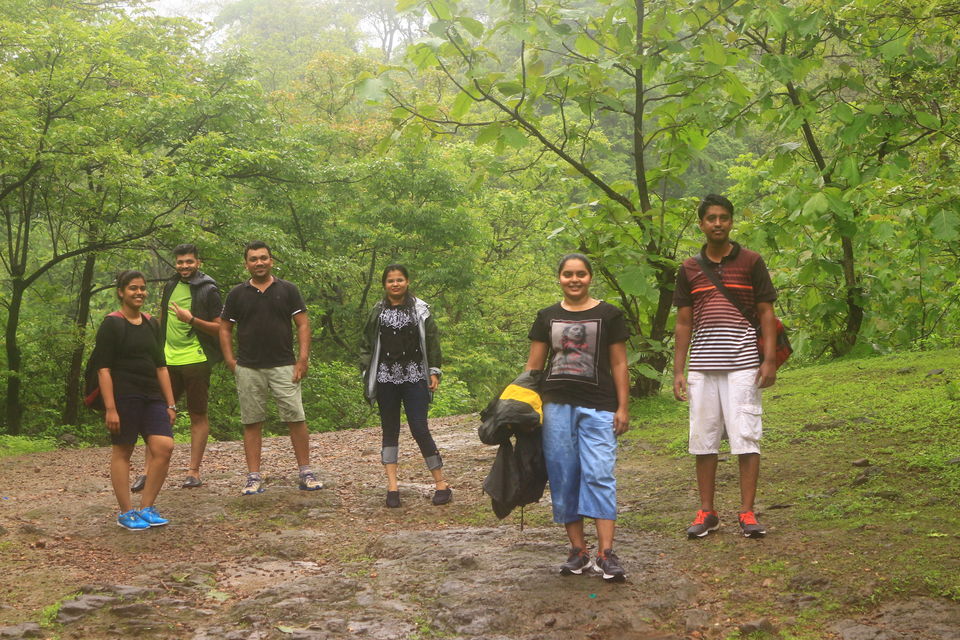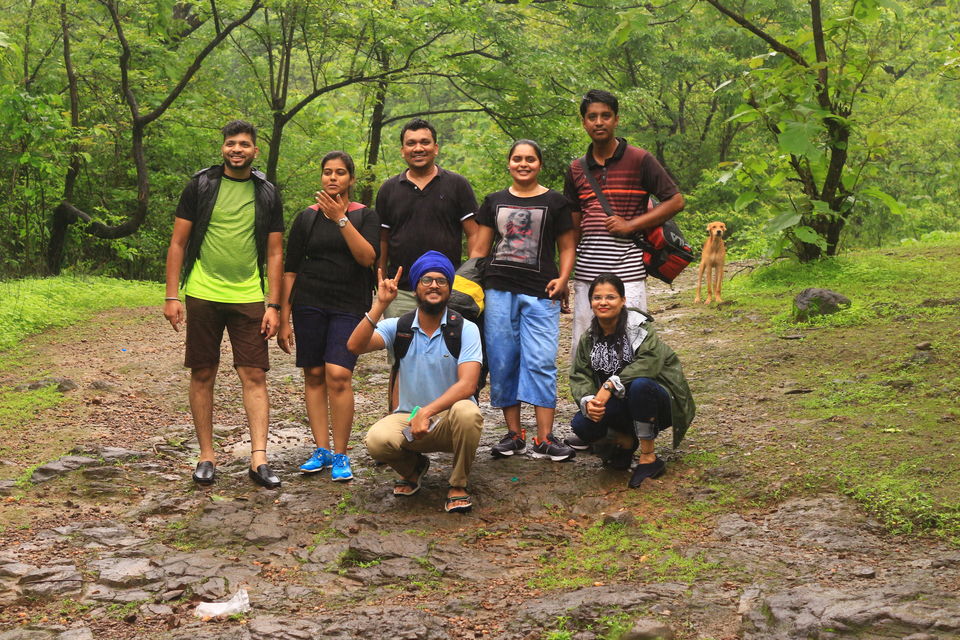 Within 10-15 mins of walking we could all hear the splashing sound of water and were sure that there was a waterfall nearby. We raced towards the noise and our happiness knew no bounds when we saw it. Without any words exchanged, we got into the waterfall and enjoyed ourselves to the fullest.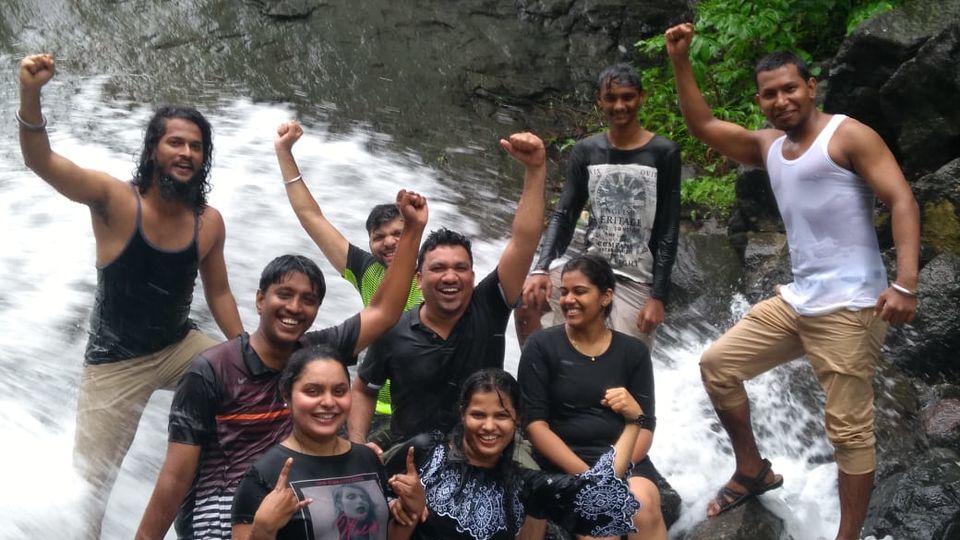 What was even more pleasing, was that after every 5-10 mins, we were met with another waterfall.
The Waterfalls came from a natural spring above the hill, and cascaded down the entrance and sides of these Buddhist rock-cut caves. But sadly, most of the Vihara, Chaitya and Stupa sculptures in the caves are crumbling. The government should have a watchful eye for this historical place.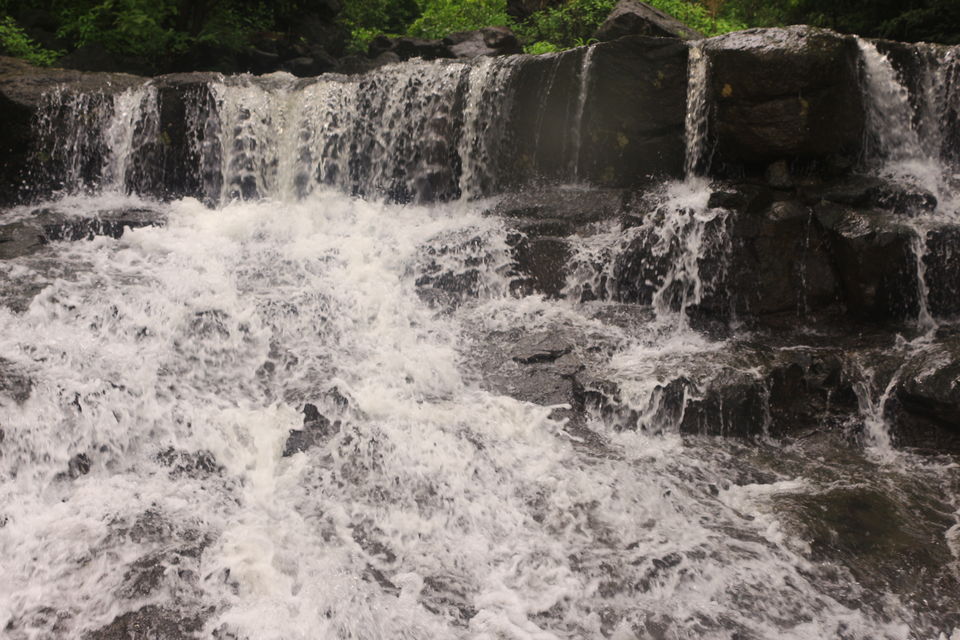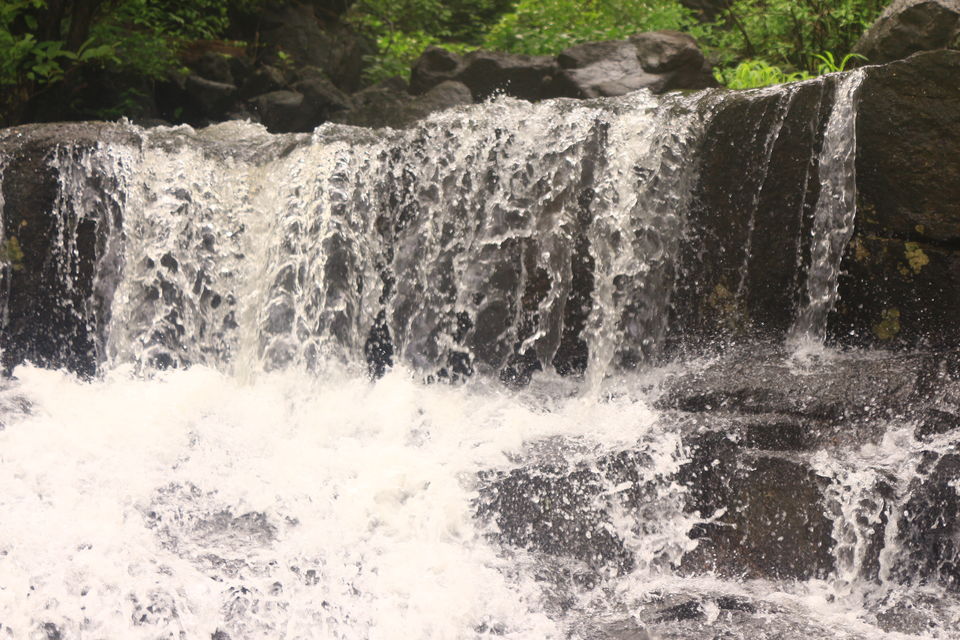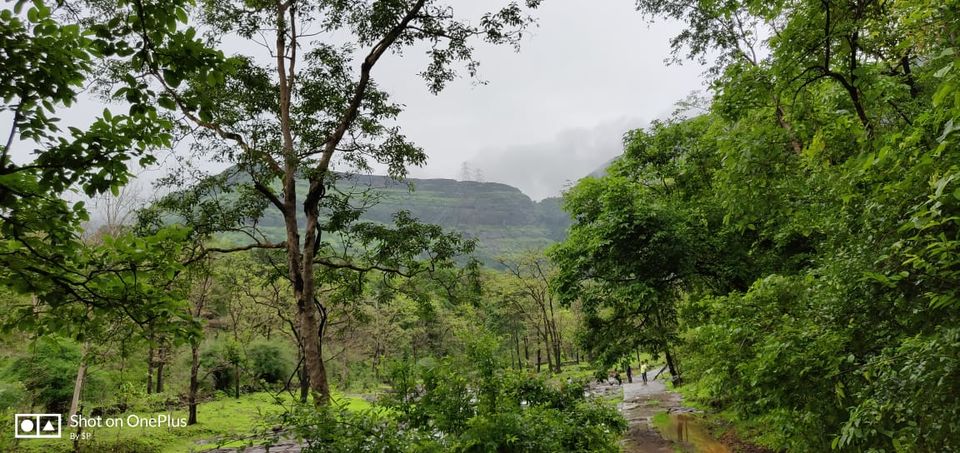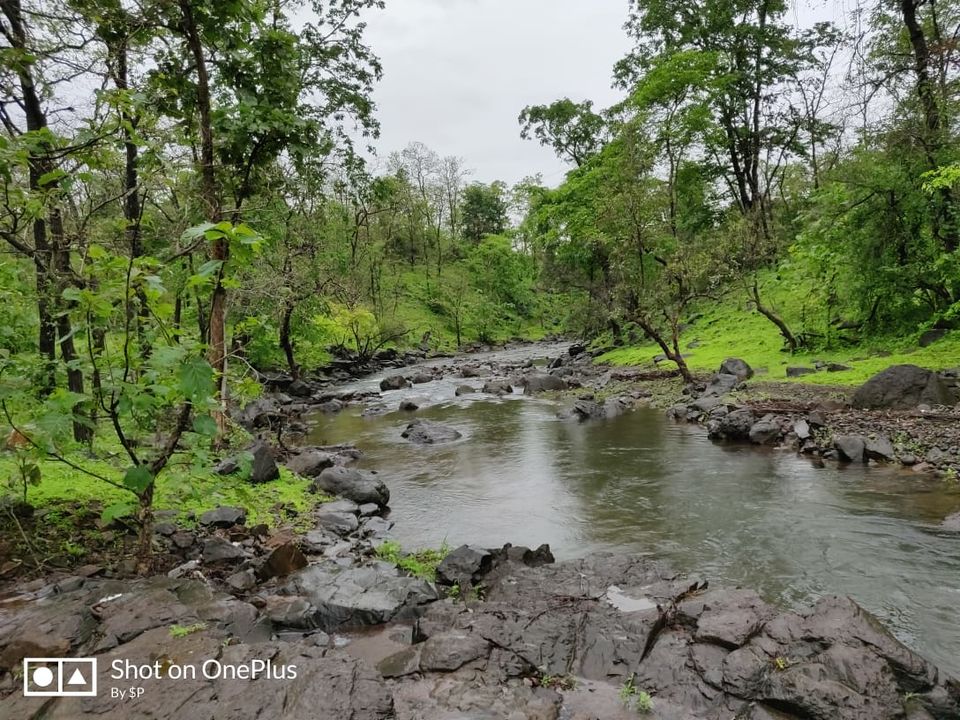 Kondana Falls
We halted at the Kondana falls for another 30 minutes and enjoyed ourselves to the fullest.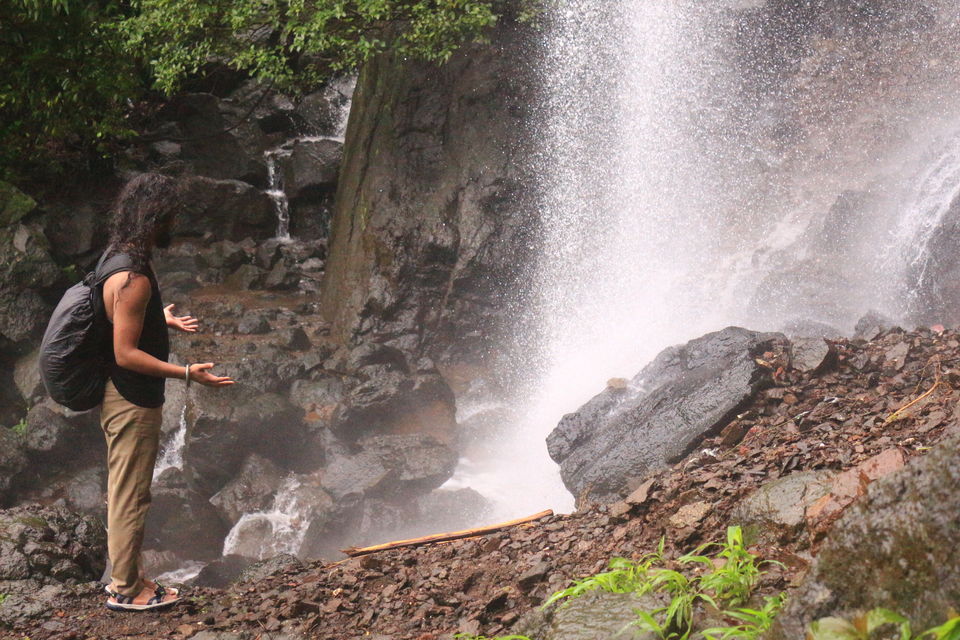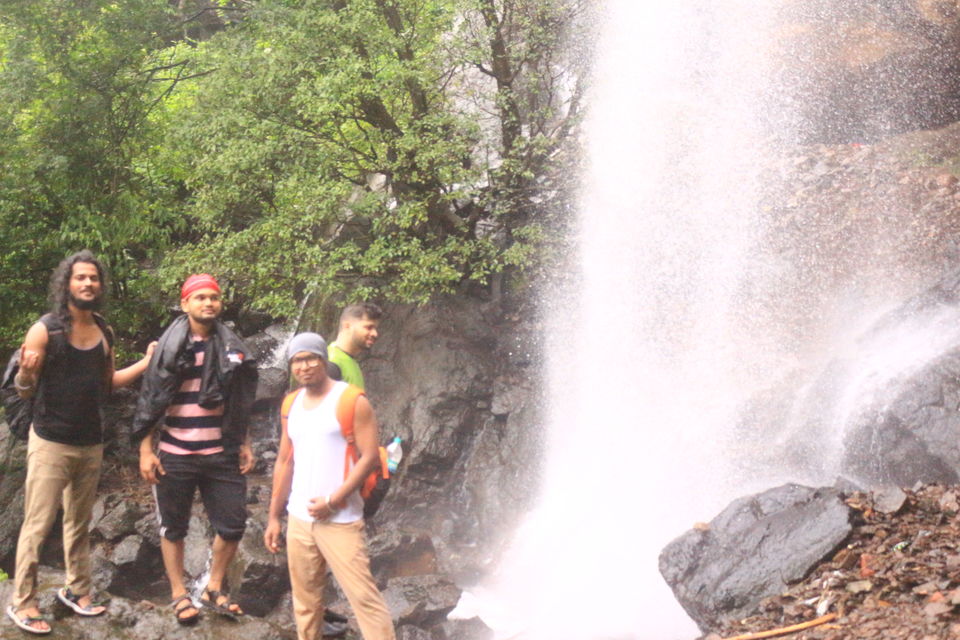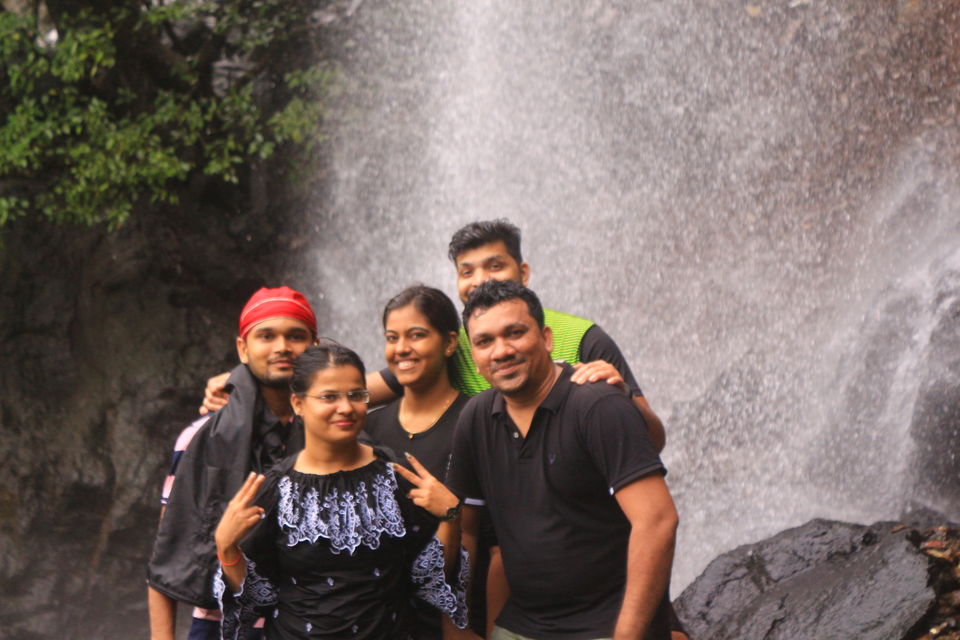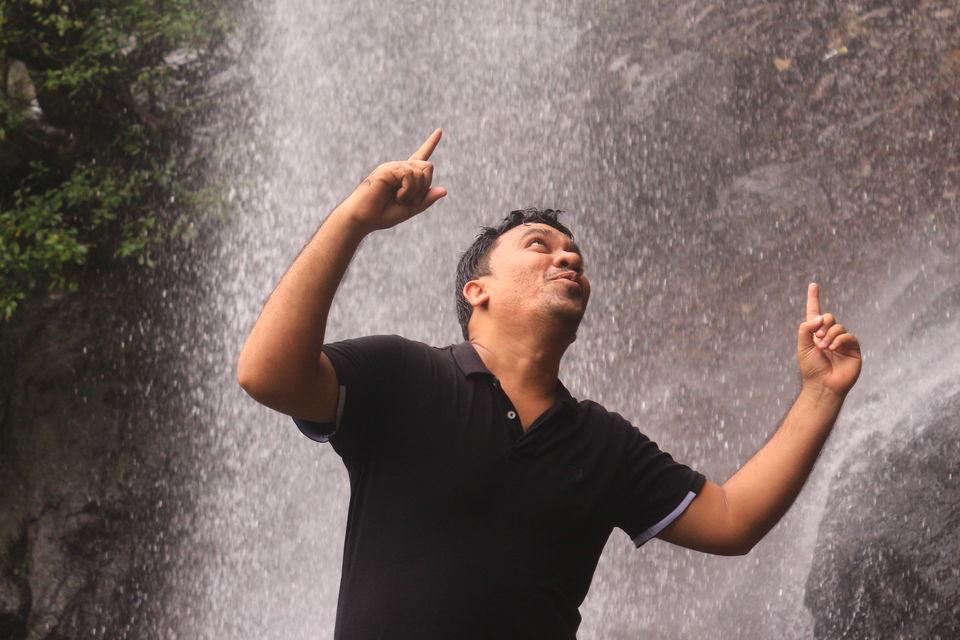 After walking for another 30 minutes, we reached a point where we found a stall offering Cucumber, Lemon Juice, Tea and some snacks. We feasted on some snacks and were rejuvenated for the next part of our trek. After this point our trek got a little treacherous.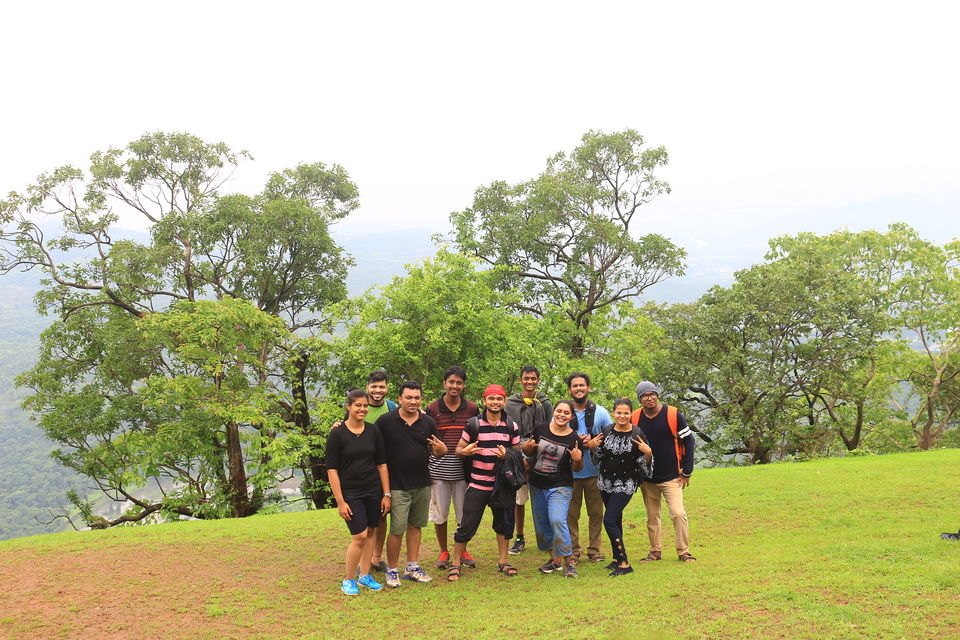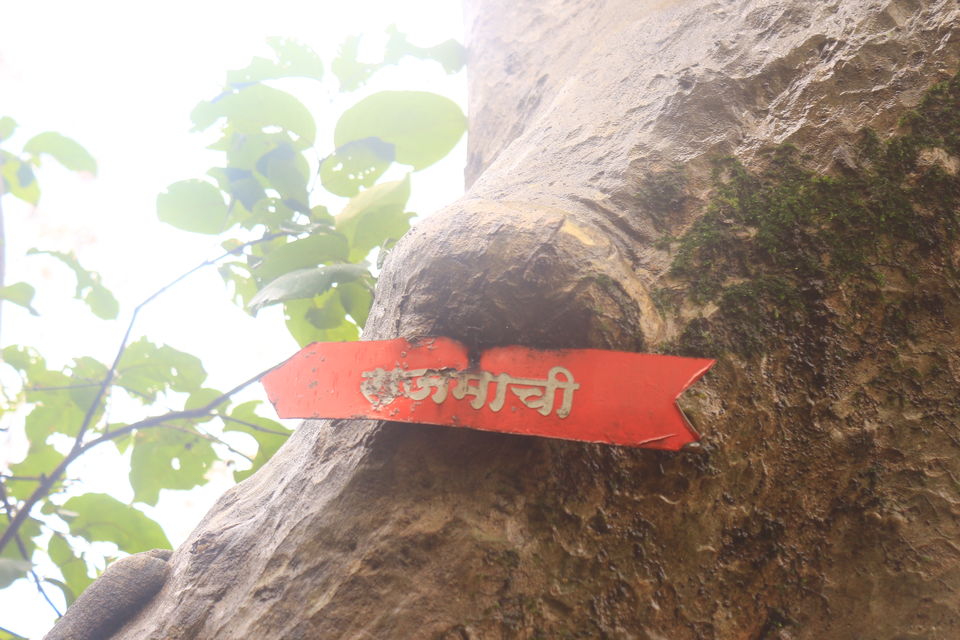 Our trek to Rajmachi village got more challenging from here. We kept our determination high, and the beauty of the nature around kept us motivated.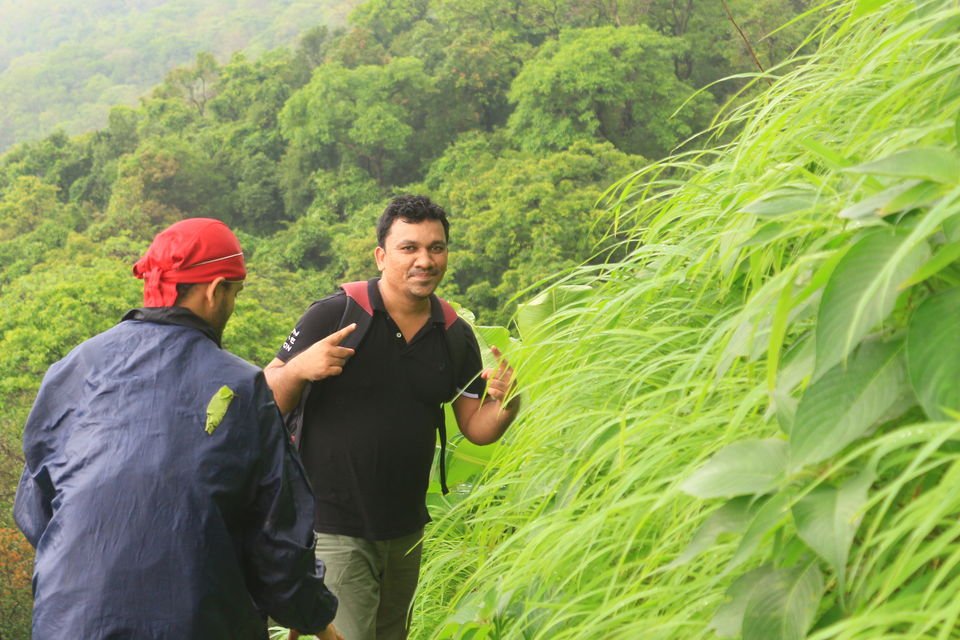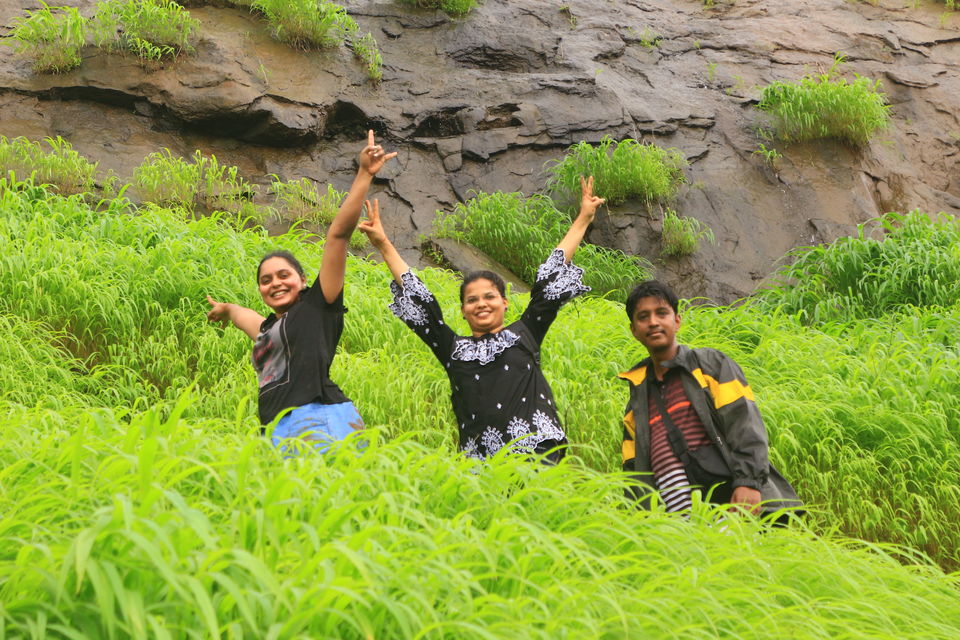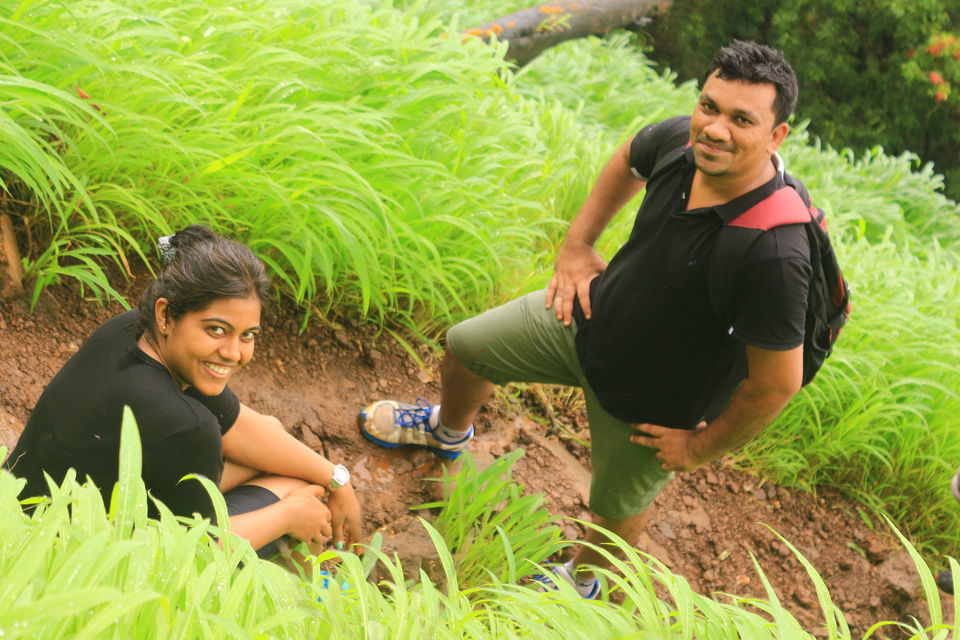 It was a great trek and an amazing experience. All of us reached home at 11 pm that night and were experiencing some leg pain the next day, that did not take away the fun we had. This journey wouldn't have been fun without my colleagues all of whom who gave their efforts to make this a special & memorable trip, that enabled us to explore the natural beauty and history of Maharashtra.
Suggestions :
1) Whenever you plan for a Rajmachi trek I suggest that you stay at the Rajmachi village because you will get enough time to explore easily. They charge you a mere Rs.50/- per person and provide cousins, bed and blanket as well.
2) This is nature at its best so please don't throw garbage at this place, keep even the smallest of chocolate wrapper in your bag. By doing so, you ensure that the next time you visit this place its beauty stays in tact.
3) During the trek, if you found any local snacks stall, try buying something from them, even if they charge 2-5 rupees more. This is because they act as a helping hand for every trekker by bringing all the necessary equipment and caring food in trekking route.
4) Take care of yourself and help your group members as well. The trek is tough but its only fun is when everyone reaches the summit.
5) Rs.500/- is not a big amount for us explore the nature ,this amount is completely worth it and will give you a lifetime experience which you will always cherish.
Hope you like my travel story. Please like and follow me for more interesting trips.
"Travel Karo, Explore Karo"
During this journey, there were directions posted on trees every 1-2 km to give the right way to help you reach the destination.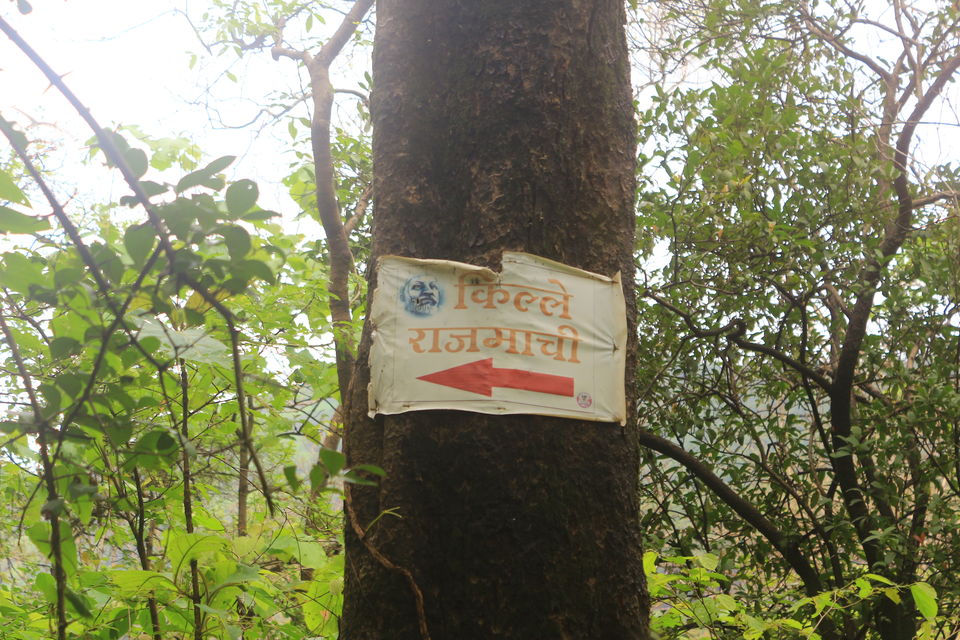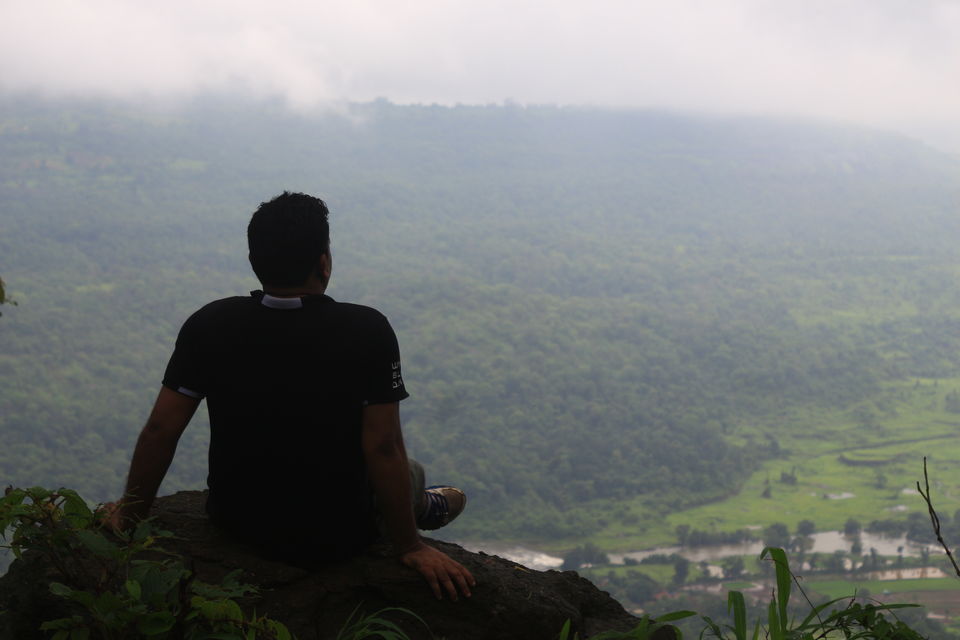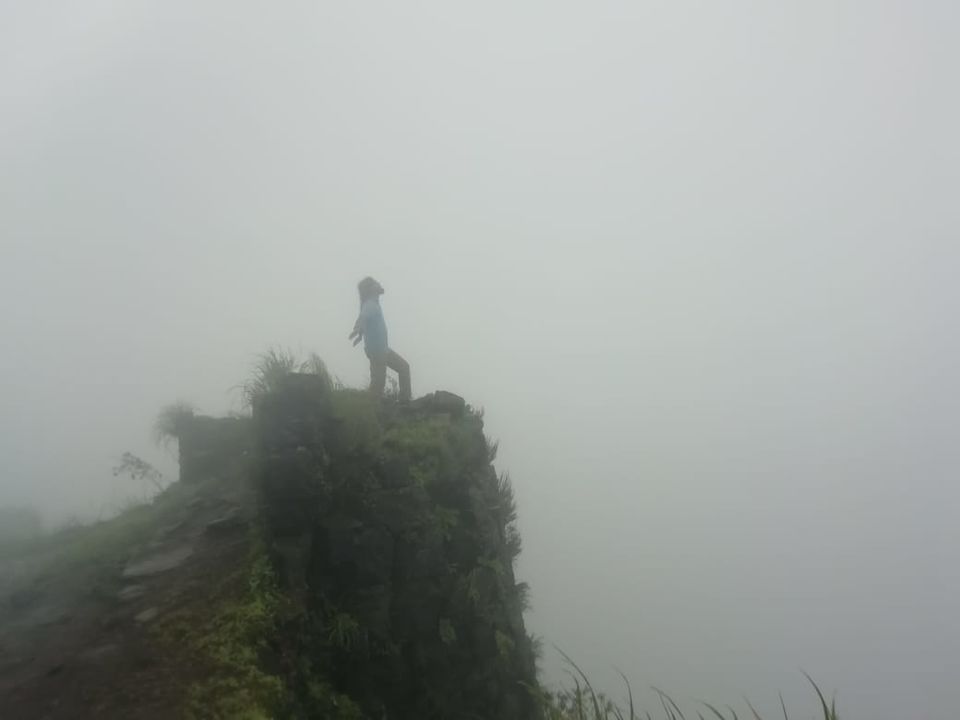 Lunch Time
We came back to the Rajmachi village where our lunch was ready. The food was scrumptious and unlimited an economical rate of Rs. 140/- . We gobbled on the food like the scene from the movie "Satte Pe Satta".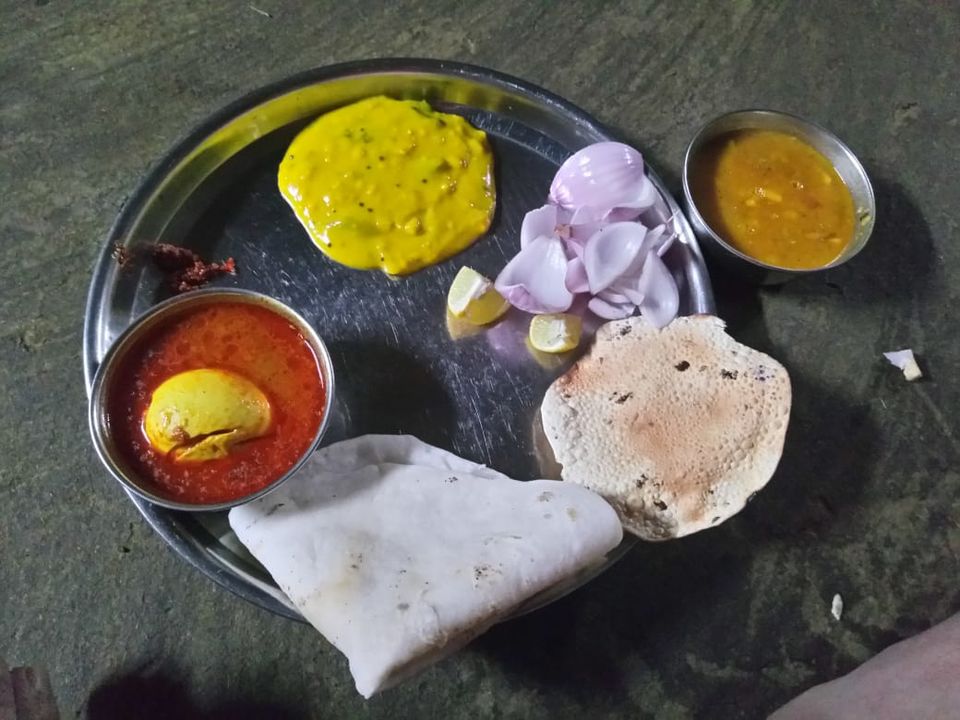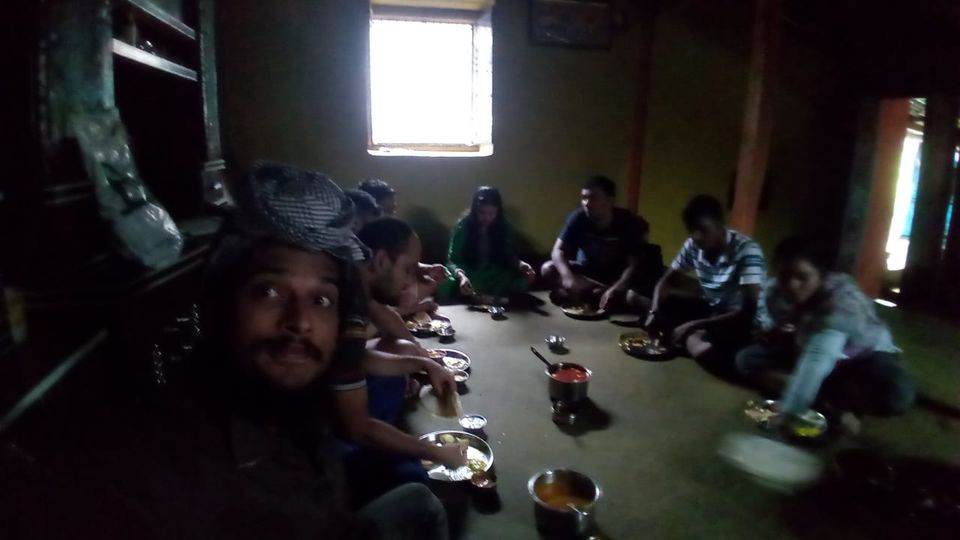 We rested here for almost an hour and some of us even took a nap. We then headed towards Lonavala and booked a Tracks(Jeep) at approximately Rs.1500/-. We were 10 of us, and our journey of 7 km approximately took an 1 hour to walk towards the taxi stands. However, due to the rainy weather, the roads were more difficult to cross and nearly took double the time to reach. The roads were badly lit and was covered deep in mud, it was raining and we lost network on our phones. It was quite horrible because we couldn't contact our driver for any update. However, the next day in office we were laughing at these moments.