Born and brought up in rajasthan, where almost all the festivals are celebrated in full swing . Aftre the migration to bangalore i was missing all the festivals such as, sankranthi, diwali and most awaited holi.
it was a long weekend and since i knew that there are hardly any of my friends playing holi hence i decided to go on a road trip to bylakuppe and coorg.
I had heard a lot about bylakuppe , it is one of the 2 tibetan settlements in the country. Since visiting maclodganj was not economical thus to view the amazing monasteries and a different culture all together i decided to visit bylakuppe.
we rented a swift car from " voler cars" . we were 4 friends and i was looking for one more person so that the cost can be shared since in a car 5 people can be easily accommodated. Thanks to backpackr community we got our travel partner from there.
we started our journey on 11th march 7 am in the morning. our plan was to reach bylakuppe by 12 pm at max, since it is only 230 km from bangalore. But on our way one of my friend's suggested to stop by and take a historical stroll in the city of tipu sultan ie. srirangapatnam.
its a small city spread on both the sides of national highway. It has some amazing architecture . This place very clearly depicts the lifestyle and the story of tipu sultan and his sad demise.
we reached here at 10 am , we ate something at a local restaurant and then started visiting the places in the city.
in total there are 4 to 5 points that requires tourist attractions they are.
1. col. bailey's dungeons.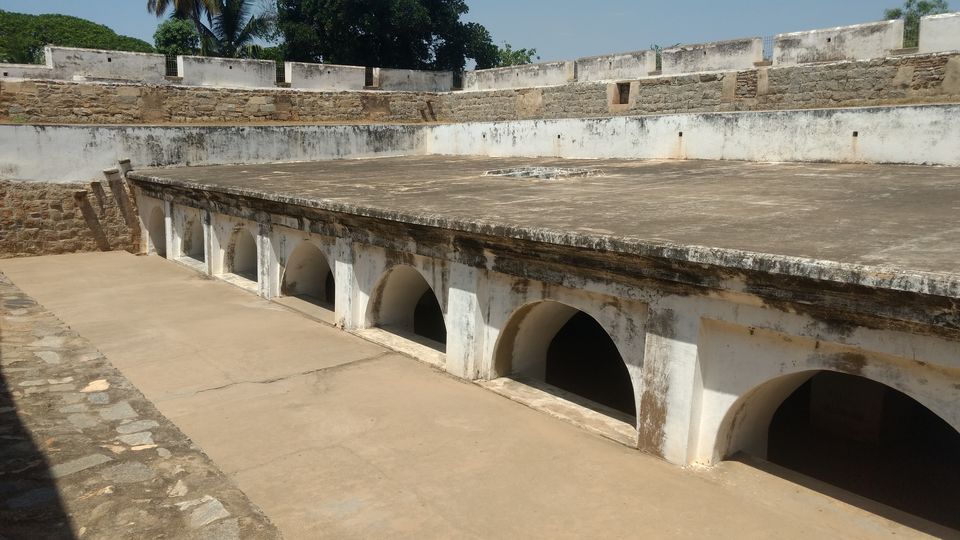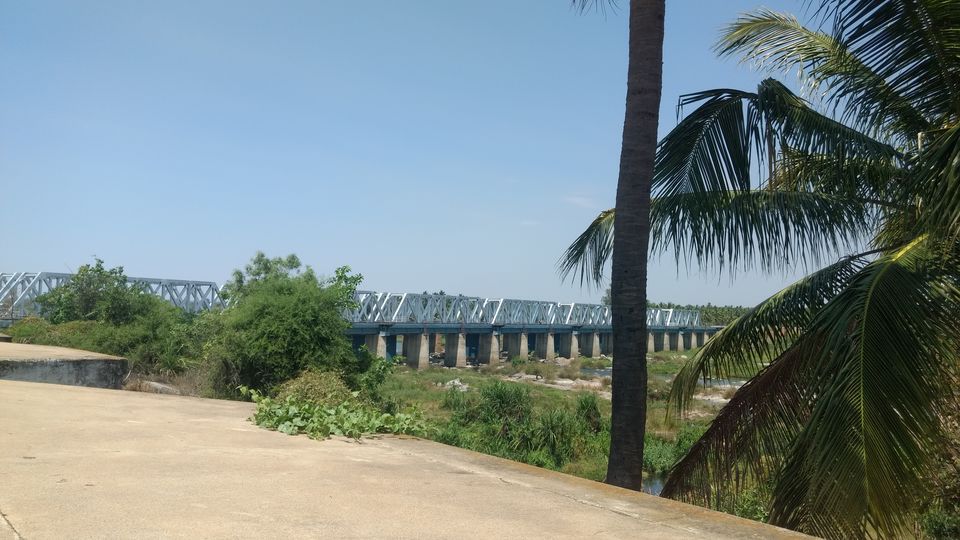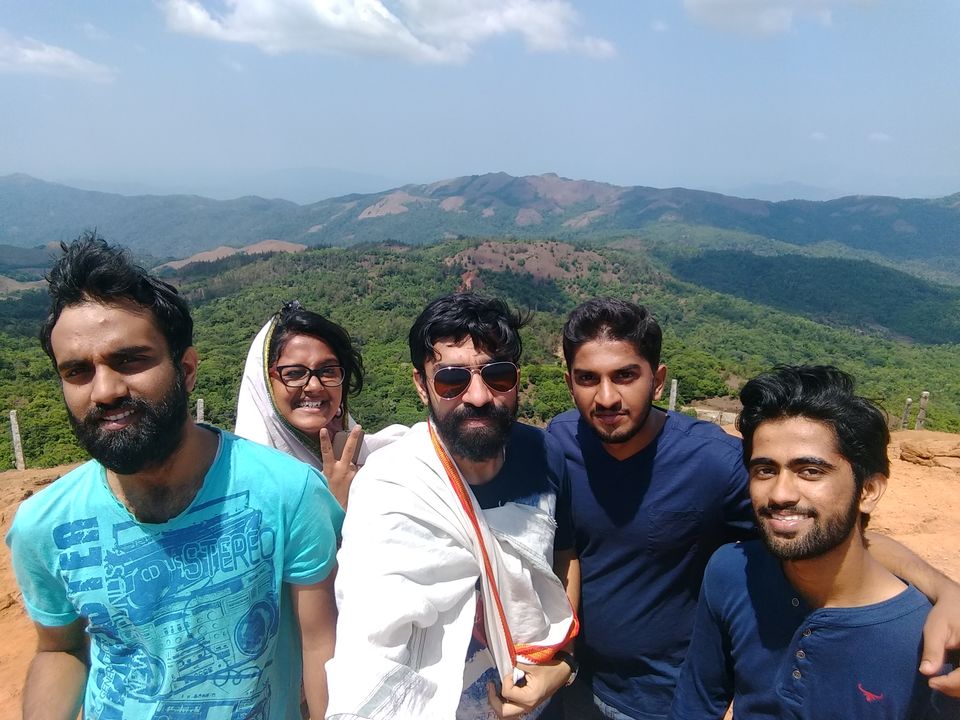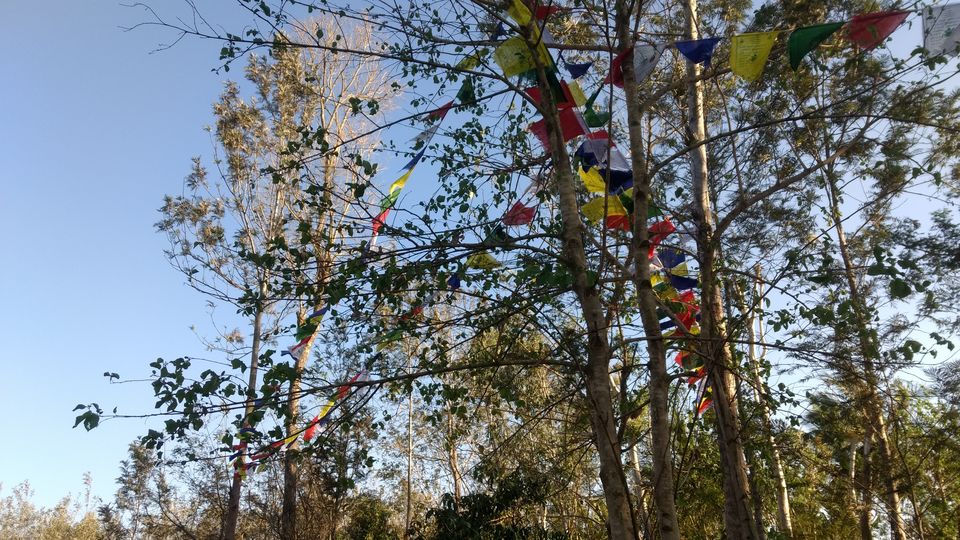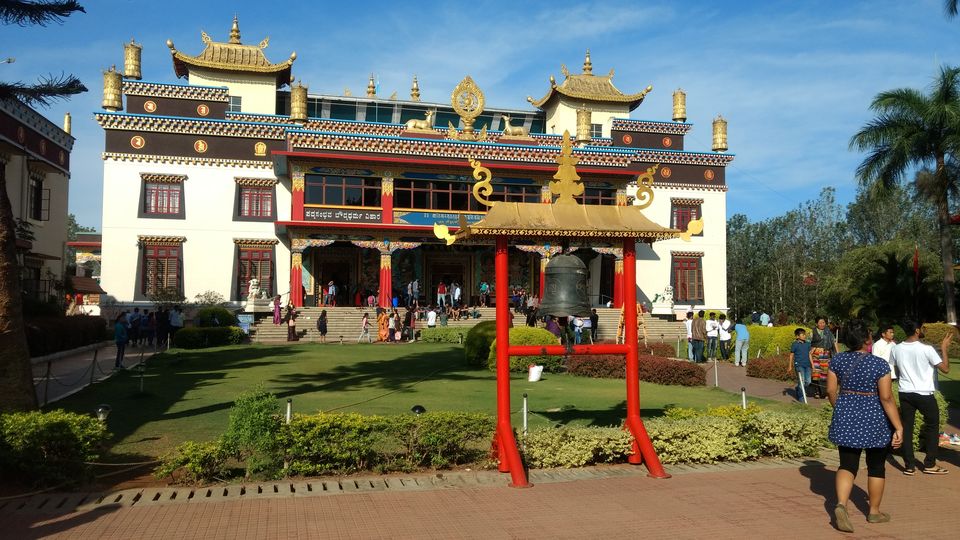 Col. bailey's dungeons was meant to keep and torture British officer's such as col. Bailey. This place has an amazing veiw with the river cauvery flowing from its backyard.
2. sriranganathswami temple .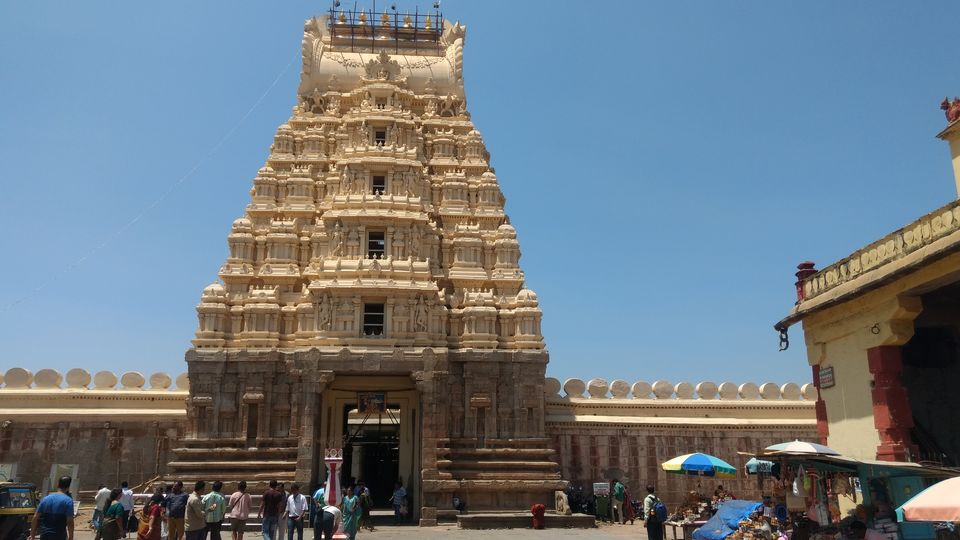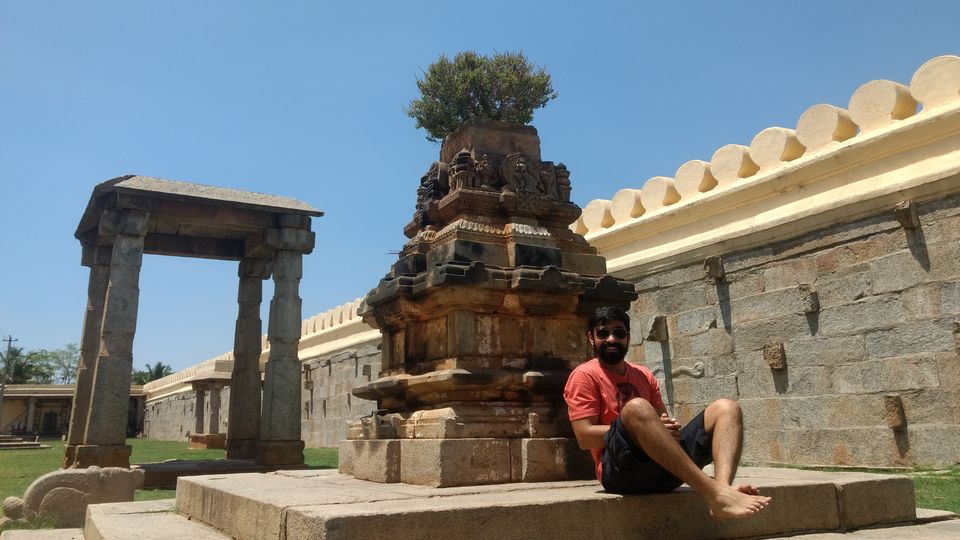 This is one of the oldest temple of the country built in 700 AD. .The amazing architecture and the handwork clearly depicts the dedication and the efficiency of the workers.
3. gumbaz ( tomb of tipu sultan)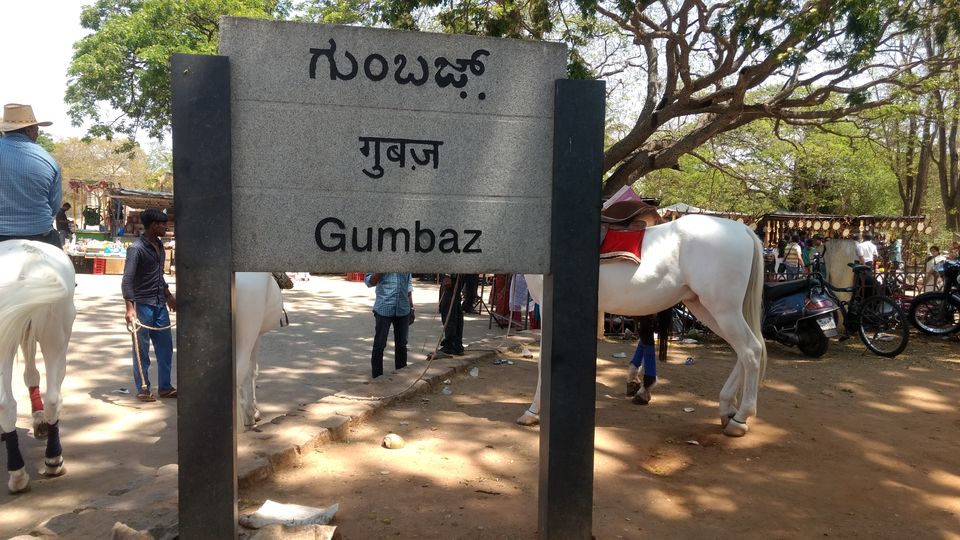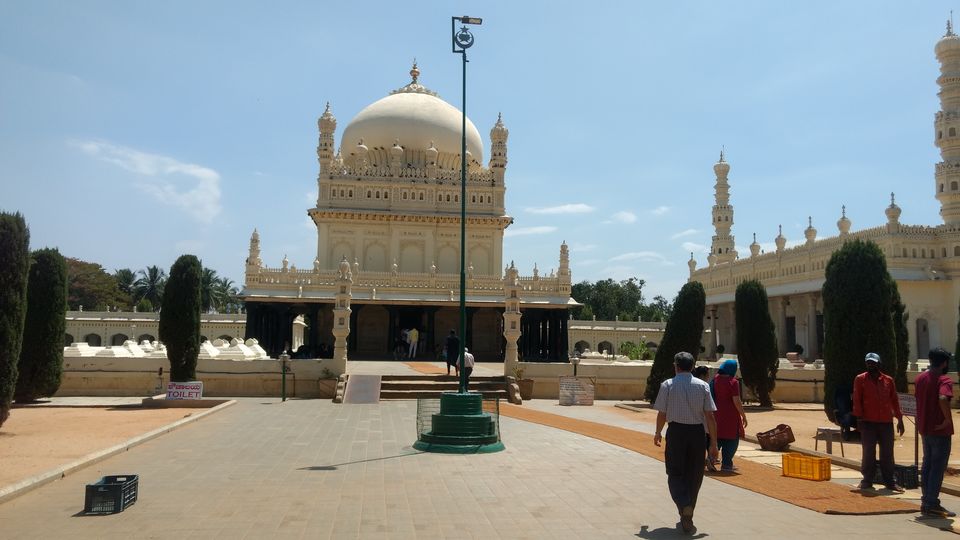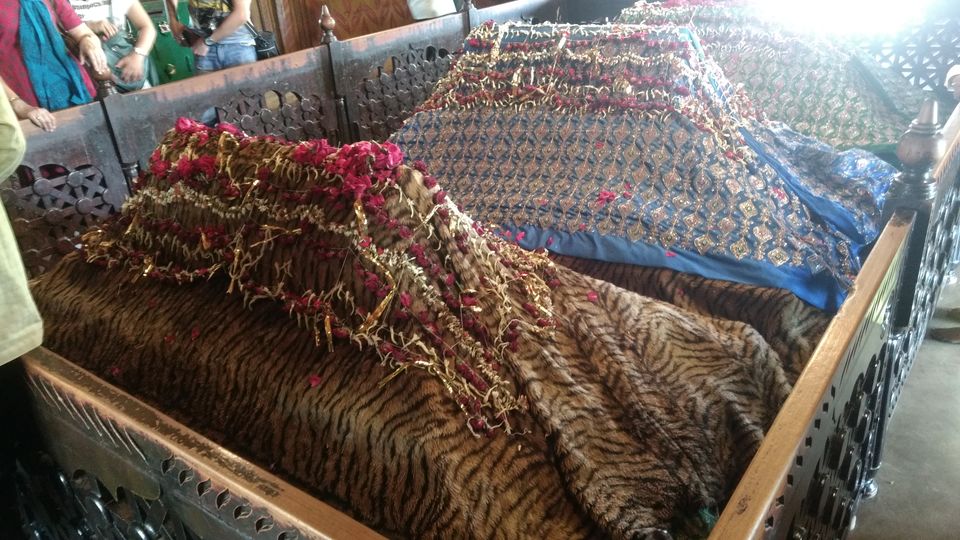 The main attraction of the city is the gumbaz the tomb of tipu sultan , it is a lavishly built mausoleum decorated with granite marbles and doors made up of elephant tusks. It depicts the wealth the indian kings had in those times.
4. death point of tipu sultan.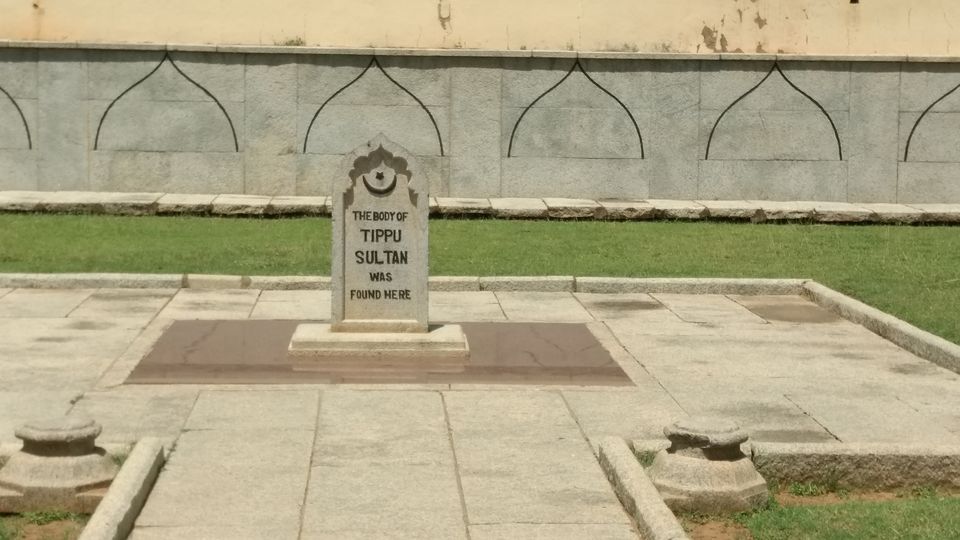 "The body of tipu sultan was found here" . The british army killed Tipu sultan with the help of one of his own army generals , and his body was retained at this spot.
5. Tipu's summer palace
This was one of the residence of Tipu sultan which is now converted into a museum having artifacts and weapons and paintings all across the palace.
we took almost 3-4 hours in covering all these places, after having some snacks we moved forward to the much awaited destination " Bylakuppe- Mini Tibet in India".
Bylakuppe is at 1.5 hour distance from srirangapatnaam. We reached Bylakuppe by 6 pm.
It is spread over two settlements, I had never seen monks in real life, the first look of a monk rejuvenated me he was having a tea , i waved at him he very warmly greeted me by saying " welcome to Bylakuppe - see you at golden temple" . Dont worry time will come when i will tell you about golden temple.
The first thing that needs to be sorted was the accomodation since we had planned to stay in bylakuppe for that nigt. Sakya monastery is a very isolated and in the utmost corner of the town, it had a guest house also which provides rooms at a very cheap rate as cheap as 250 rs per head. We visited sakya monastery we were welcomed by 2 big Rottweilers, a pug, and a Pomeranian , the canteen owner cum the guest house owner was a dog lover . Sadly all the rooms were prebooked and we couldnt find any accomodation in sakya, since bylakuppe was celebrating the " LOSHAR" festival the next day, which is also regarded as the new year for the Tibet.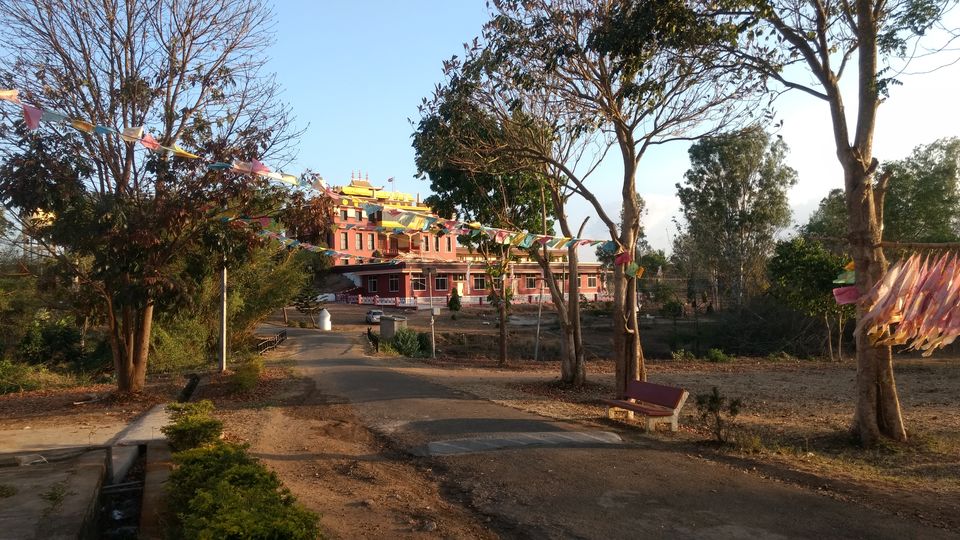 neverthless the owner at sakya suggested us to look for accomodation in golden temple or the namdroling monastery. Hence before heading forward to golden temple we sat there stuffed our bellies up with mouth watering momos and moved to golden temple just to find out there were also no rooms available, luckily on our way to golden temple we saw a guest house named " mystic woods" where we got accomodation for 5 people a big dormatery for rs 2000 only. which was quite a good deal. I was very tired after driving almost 350 kms and whole day of travelling , after eating dinner i called it a day and went to sleep.
The next day Bylakuppe , was waiting for us, with all its cute looking monks and pretty girls all around.
After sleeping for almost 3 hours( though I was very tired after driving for continuously 8 to 9 hours, but the excitement of taking a sneak peek in the Buddhist life and culture didn't let me sleep properly) next morning checked out from the hotel at around 7 am and went straight towards the namdroling monastery where the LOSHAR festival was going on.
I was amazed and dumbstruck after looking at the architecture of the temple and their level of maintenance, there were 3 buildings in total where different prayers were being sung, the most important one and the most famous one was the golden temple with 3 big golden statues with the lord buddha in centre and other 2 flowerers next to buddha.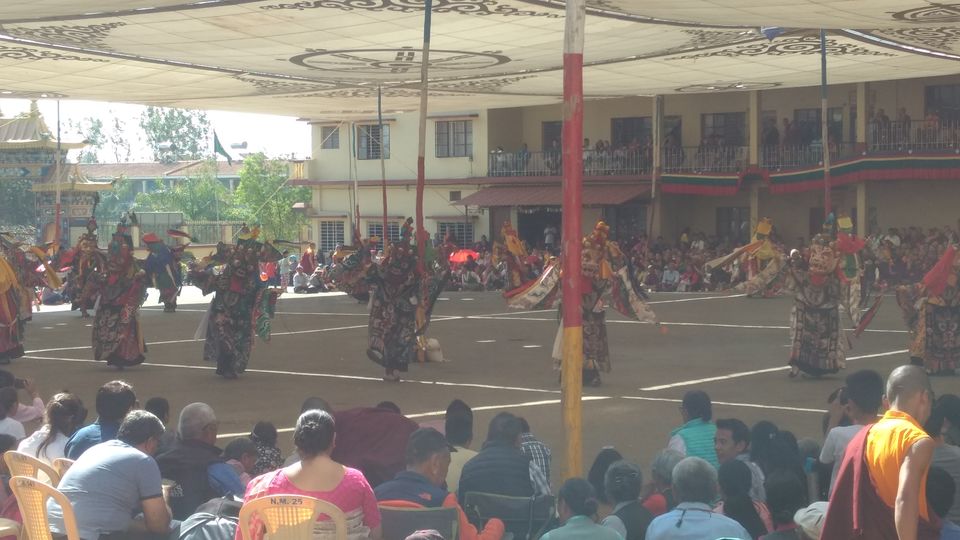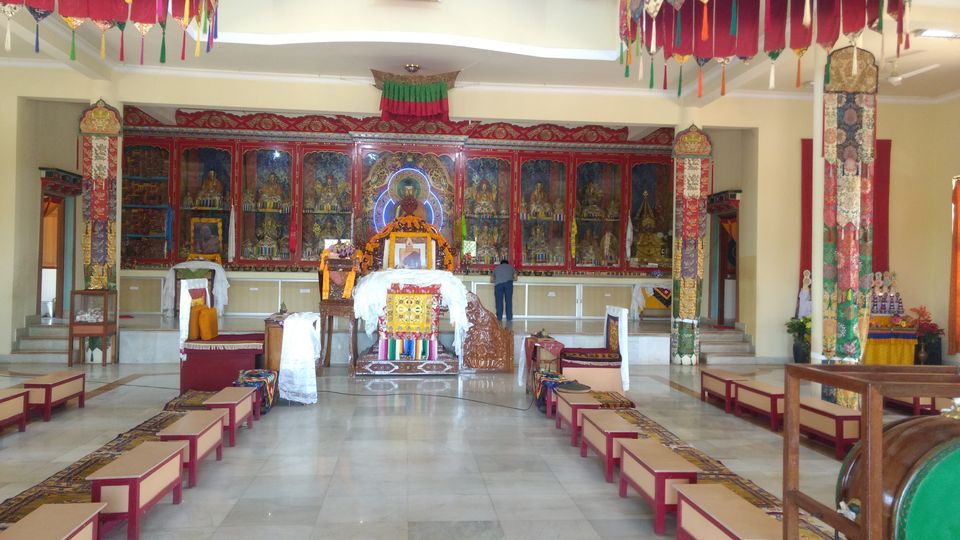 The loshar festival is a typical Tibetan festival where people wear their traditional clothes and dance on the tunes of a big trumpet , they believe that by doing this they are contributing in world peace since such practices bring peace to the society.
After namdroling monastery we moved forward to the sakya monastery which was a bit secluded one and in the extreme corner of the town but with very less crowd .
Since the festival was on I couldn't get a chance to talk to any of the monks since they all were busy in the festival , hence I had to move on and left bylakuppe at around 2 pm.
From bylakuppe on the way to coorg , there is a small picnic type spot called nsirnghdhama which has a small water body with raw trees and structures , which will make you feel a bit closer to the raw nature, although the place is overcrowded, but still we stopped to take a look and refresh ourselves.
We left the place at around 4 pm and moved towards the much awaited destination " coorg".
The route from narsinghdhama to coorg is amzing , full of forest , big trees with branches falling on the roads , steep route and beautiful houses, it is rightly said the journey is better than the destination.
We reached coorg at aroung 5;30 pm , and hence without wasting any time we straight away went to abbey waterfalls, the most hyped place of coorg, although it was not the rainy season and thus I was not expecting much water in the falls , but still the view was breath-taking and refreshing cold water rejuvenated us.
After the falls, it was the time to look for an accommodation to retire for the night.
Since it was an off season we got a hotel who's owner was ready to provide us with a good spacious room in which all 4 of us could be easily accommodated and charged rs 2000/ only( it was very cheap since the hotel was good and the room was pretty big and airy too), if you are going in off season I would suggest you not to do any prior online booking instead reach the place look out for places and bargain as much as possible.
After checking in the hotel, we decided to take a stroll and explore the night time coorg, which turned out to be a good decision , since the market place was full of tourists and travellers who had come to visit coorg, it was a good time to do networking with many other fellow travellers.
The next morning we decided to visit the madikeri fort, shortly after visiting we got to know that madikeri fort was converted in to the district court of madikeri and there was nothing left to be called as a fort artefact instead of a church which was converted into a museum but was closed due to some reason.
Then we decided to move towards the talacauvery ( birth place of river cauvery and the place where rishi Agastya got enlightenment), it is one of the highest point of coorg district.
It is actually a temple with a stairway to heaven , there are almost 400 stairs that will take you to the peak to have a look at the amazing nature from the top.
Boys and girls if you are wearing a short, skirt be rest assured you wont be allowed inside without wearing a dhoti.
We didn't spend much time at this place because we wanted to visit dubare elephant camp , hence we rushed towards dubare only to find out that few weeks ago there was a fire that broke out in the camp due to which all the elephants had fled inside the forest .
Well not everything goes according to the plan, hence dubaare was supposed to be our last stop of the trip after which we travelled all the way back to Bangalore, and reached Bangalore at 11pm and retired for the night to get up early the next morning and resume to our daily routine.
Frequent searches leading to this page:
coorg holiday packages from ahmedabad, coorg holiday packages price, coorg travel from chennai, coorg packages for couples, coorg packages from mangalore, holiday in coorg orchid villa, best places to visit in coorg for couples, hotels in coorg contact number, hotels in coorg below 5000, things to do in coorg itinerary, coorg travel diaries, top holiday weekend in coorg