"You'll remember me when the west wind moves Upon the fields of barley You'll forget the sun in his jealous sky As we walk in fields of gold"
As I sat underneath a Boddha tree, I hummed this song in my head, gazing upon fields of maize, shining like gold, on a lazy afternoon. Two little boys herded cows and pushed their tiny cycles on these fields. Nearby, ducks and cranes swam in a pond, surrounded by trees whose branches bent down to touch the water. A bunch of lotuses and water lilies happily bloomed in those emerald green waters. I saw an eagle fly in the distant crimson horizon where the fields gradually disappear and the lush, dense forests start. On the opposite side of the horizon, I saw the tip of the monastery stupas, standing tall like soldiers guarding a precious treasure. That afternoon I sat like a spellbound spectator. The rustling of the leaves and the sound of the gushing wind were like music to ears. I cannot explain how much my restless soul, trapped in the shackles of adulthood and attachment, caged in the cubicles of urban life, has yearned for this freedom. I am, by admission, a hopeless romantic, in love with nature and its simple joys. The minute I landed here in December,2013, It was love at first sight for me .Ever since, I have kept on coming back to this mystical place, Bylakuppe, my second home.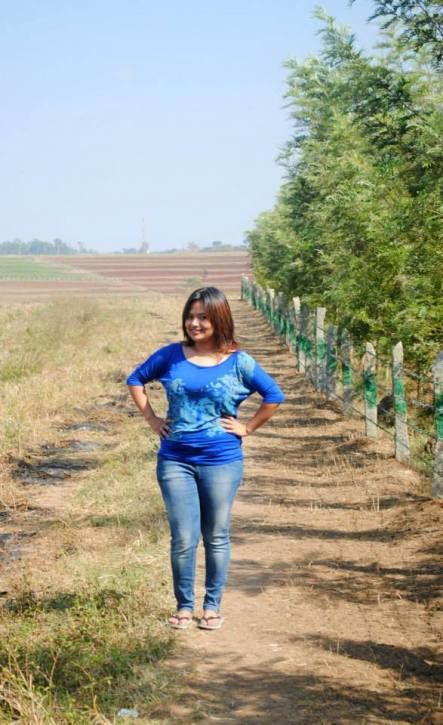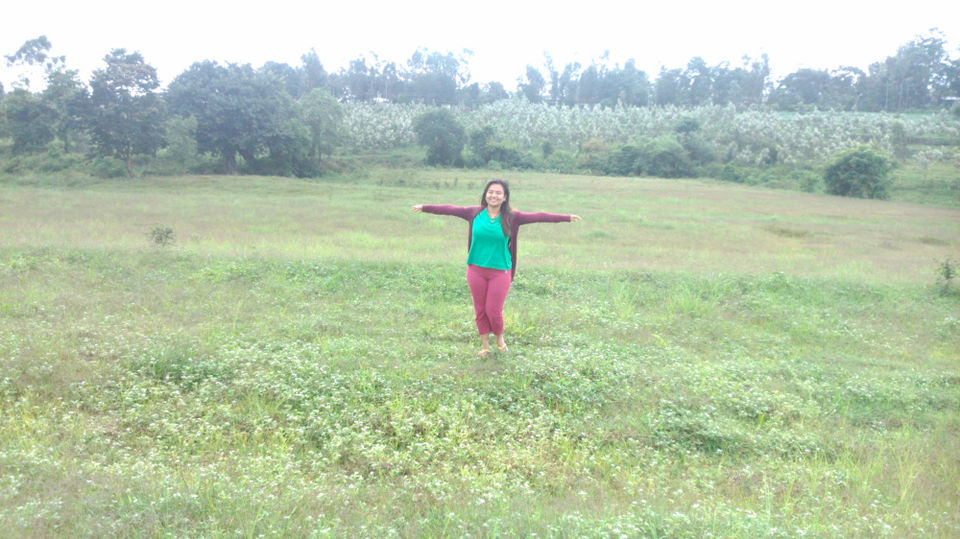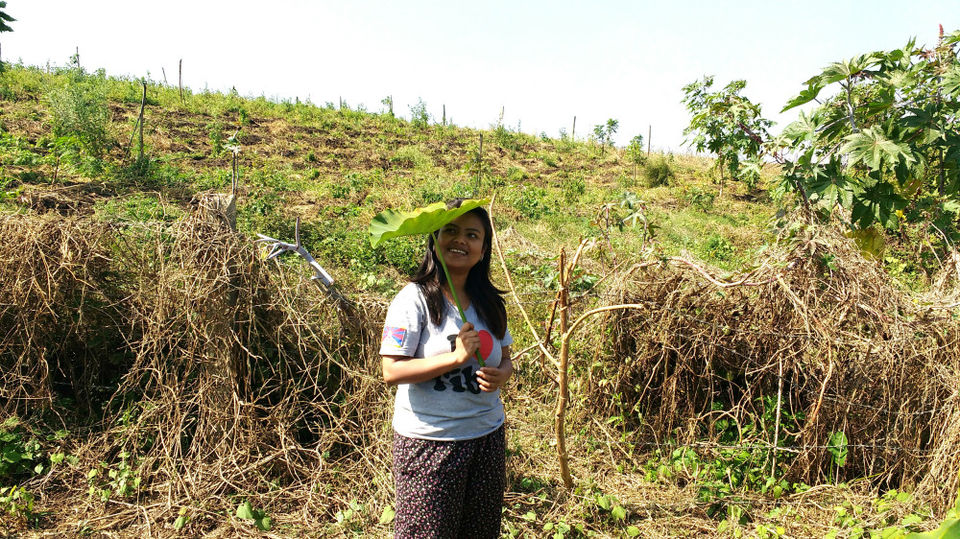 The moment one steps off the highway and enters the town settlement, one would feel as though they have entered a part of Tibet. After all, it is the largest settlement of Tibetan refugees outside Tibet. It came into existence in 1961 when the Government of Mysore allotted 3000 acres of land in Karnataka for Tibetan settlement. Since then, it has grown to become an important centre to preserve Tibetan heritage and His Holiness, The Dalai Lama, often gives his disciples an audience in many a monastery there. The people there have wholeheartedly assimilated with the Kannadiga population, so much so that a lot of Tibetans, including my friend Thinlay Chukki, speak Kannada like locals!
Tourists know Bylakuppe as the home of the famous Namdroling monastery or the Golden Temple. But there is so much more to it! Nestled amidst the lap of nature with the lush Gulladhalla forest on one side and groves of cultivated crops and silver orchard trees on the other side, it is a sight to behold. For the intrepid and curious traveller, Bylakuppe offers a whole lot of attractions. Some of them are listed below:
Namdroling Monastery (The Golden Temple): Undoubtedly, the most famous amongst all the monasteries and a major attraction in the Coorg district is the Golden Temple. It derived its name from the golden paintings depicting stories of ancient God's and Demons. It houses 3 gigantic statues of Lord Buddha of 40 ft each and is a cultural and architectural splendor.
Ingalakere: Just 6 kms from Bylakuppe is Ingalakere which is the largest water body in Mysore district.
Sera Mey Monastic University: This monastery is one of the best schools for learning the Geluk school of Tibetan Buddhism. The monastery complex emanates peacefulness and tranquility.
Serpom Monastic University: Serpom became a full-fledged monastery in 2008 and educates monks , provides meals and accommodation, all free of cost. It is a treasure for anybody interested in advanced Buddhist studies.
Sakya Monastery: The tiniest of all monasteries, just off the road to Bylakuppe, this monastery is generally shut for public but you can request a monk to let you into get a glimpse of the beautiful complex inside.
Tashi Lunpo Monastery: Inaugurated by the Dalai Lama in 2016, this monastery is the latest addition to the religious tradition of Tibetan Buddhism.

Tibetan Food: I just had to include this one! You can sample some of the most authentic and delicious Tibetan dishes in one of the many eateries in the Camp market.
How to get there: Situated at a distance of appx. 250 kms from Bangalore, Bylakuppe is accessible by road and by train. Buses that run to Kushalnagar/Madikeri make a pitstop at Bylakuppe and the nearest train station is in Mysore
Where to stay: A small number of homestays and hotels provide accommodation in the town. One can even stay at a monastery for a reasonable price of Rs 300-400 per bed. The nearest big town is Kushalnagar, 6 kms away, which has a lot of hotels to choose from.
This is the place where I learnt to climb trees as adult, chase tadpoles in mud and watch anthills on a tree and chase a fox away from my wai wai noodles!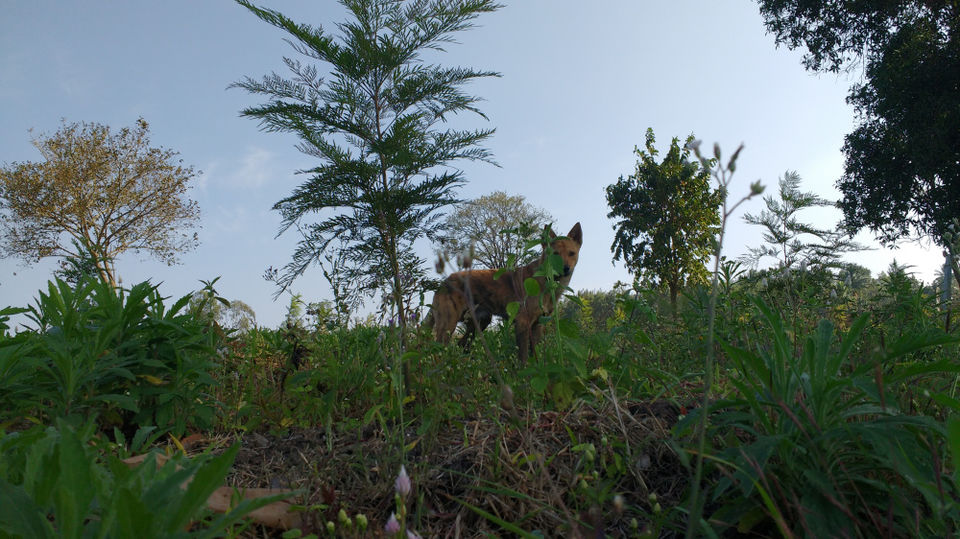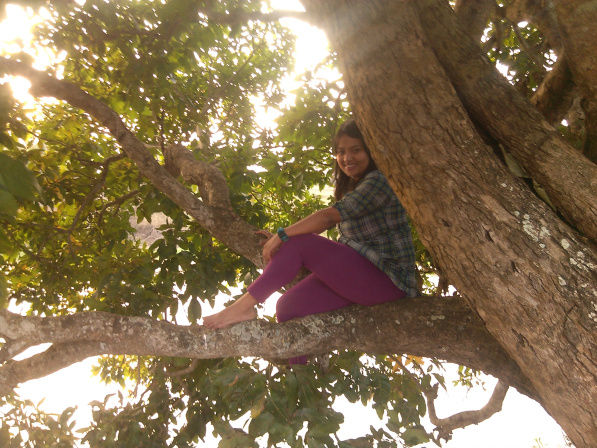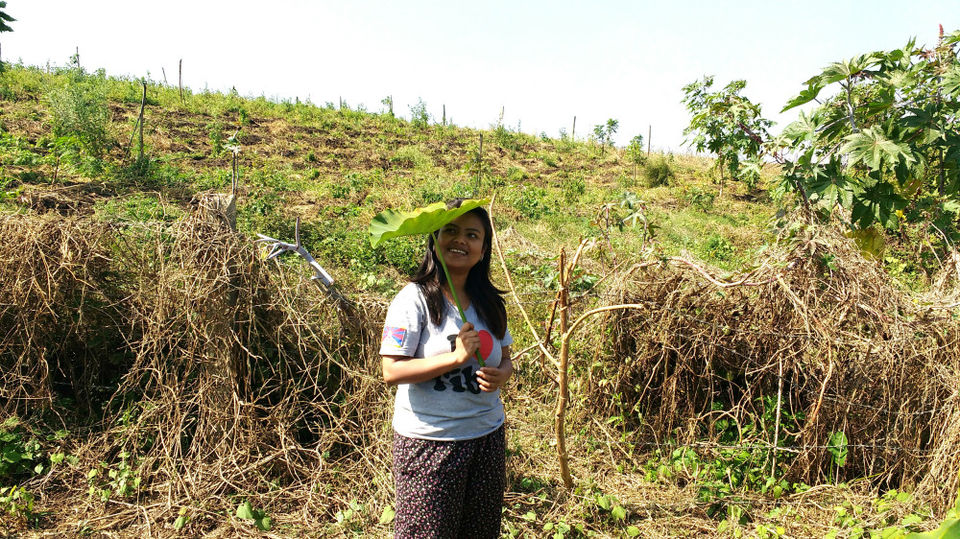 The prayer flags, the incense sticks, the natural beauty, the spiritual appeal and of course, the familial bonding which I have cultivated with the people here are all reasons which keep luring me back, time and time again.Far away from my native Assam, I have found my second home where my soul feels at ease, Bylakuppe, the Land of Green and Gold.