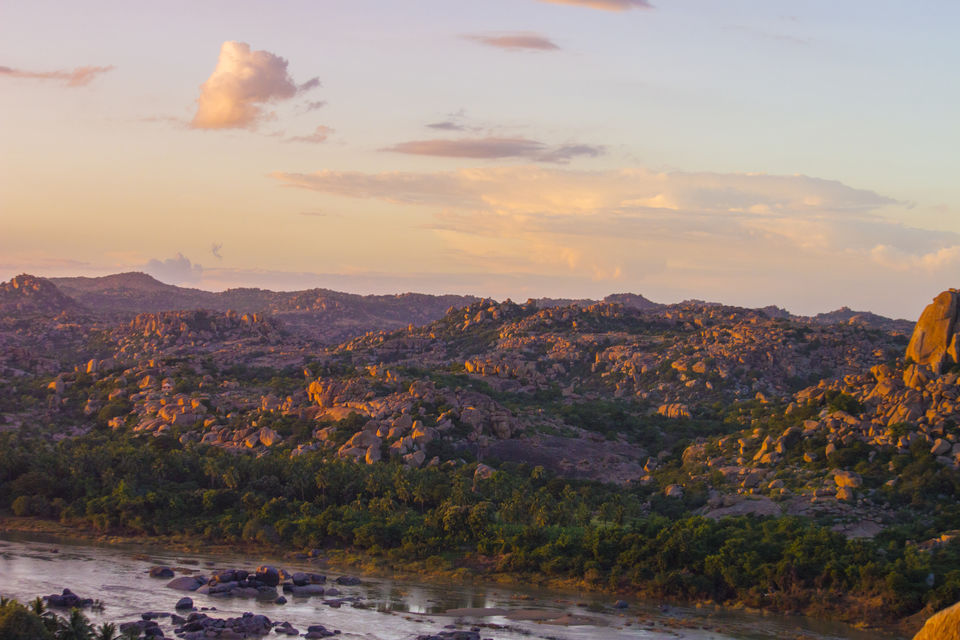 Its Ruined, Its destroyed, its rustic, still beautiful, Stunning, Gorgeous, and what not. The place which is listed in UNESCO World Heritage Site and the place which is in our Own Karnataka State of India. Yes I am talking about the HAMPI Which is in the southern part of the country.

I had this place in my bucket list since a very long time and finally got a chance to visit exactly after this year's Diwali. I had a plan to visit this place for 2 days but I extended one more day after reaching there due to reasons which you will see in the pictures.:)
Hampi is a place which is in Karnataka and 12.5 approx Km from the Place Hospete. Hospete is the small town in Karnataka and is the connecting place between other part of country and Hampi.
How did i reach Hampi
I had to start my journey from Mumbai and and there are various mode of transport for reaching from here.
By road
You can reach Hospete/Hampi by road as it is well connected. From Mumbai it takes 16 Hours Approx to reach Hospete and you can go by Volvo bus which is easily available. I took #VRL Bus which is multi Axel Volvo Sleeper and it was Very comfortable. If you wanna go by your Vehicle then you can take Pune-Bangalore Highway and it might take some lesser time to reach Hampi.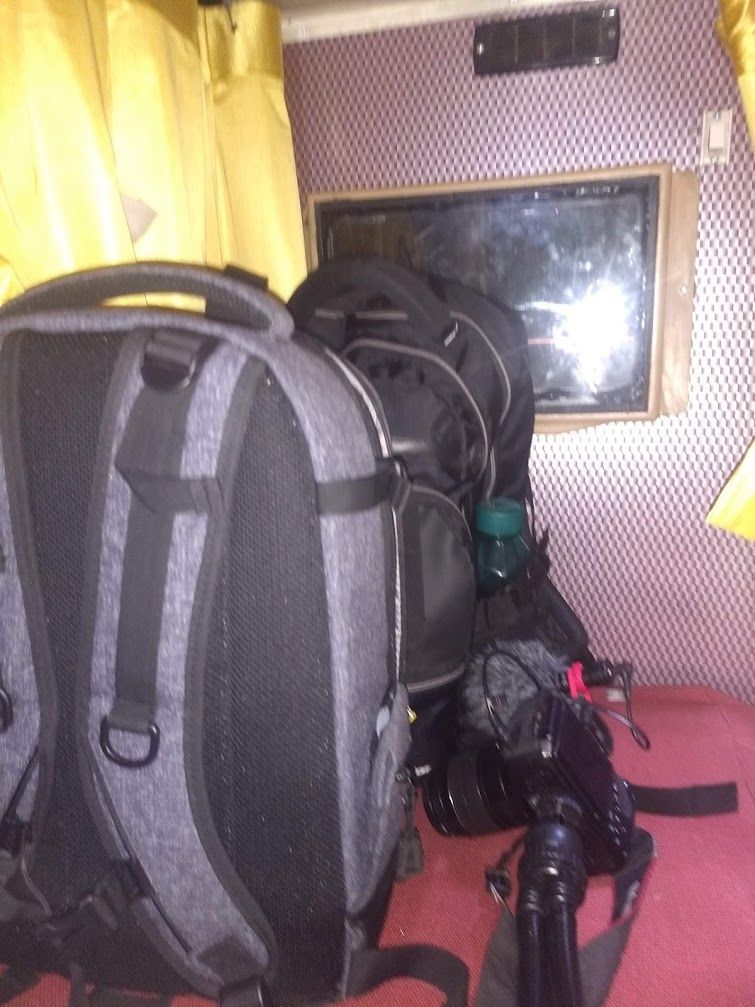 By Train
Reaching Hospet/Hampi By Train is not that easy as only two trains runs between these two places and that too on very odd timings and Days. One train is SBC GARIB NAWAJ(16531) which runs on Monday & Tuesday Form Vasai road and Kalyan
The other one runs on Wednesday & Thursday JU SBC EXPRESS(16533) and both the trains take approx 19 hours to reach and It runs in Night and reaches in next day evening so wastage of full day. I would not recommend train if you are going from Mumbai.
By Air
Hospet/Hampi don't have any Airport. The Nearest airport is Hubli and it is 3-4 Hours drive from Hubli to Hampi. This is also a convenient way to reach Hampi.

Hampi doesn't have any Railway Stations so all the trains stops and passes by Hospet and also the volvo stops here which goes to bellari and bangalore and other part of the karnataka.
From Hospet you can reach to Hampi by Bus, Auto or taxi.
I opted for bus as it is most economical and convenient also. Taxi or auto charges approx 200-400 rs to reach ampi from hospete. Bus ticket is just 15 rs and it drops you at Hampi in front of exact Virupaksha Temple which is the near main stop and all the places are approachable from there.
Where to stay in Hampi
To stay in Hampi you have many options. Cheap to expensive, Basic to Luxury and warmth of villagers Homestay to Warmth of Luxury 4star-5star hotels and resorts.
I opted to stay in an Home stay which is more popular and economical and you get to meet with the locals and get to know lot about Hampi when discussing with the Villagers. It doesn't cost you much when you are staying in an Home stay. It will cost you around 2k for a room of your own or 1 k approx if you are sharing it with any other travelers. There are many more economical options and that you can search when you reach Hampi or Pre-book it from #airbnb #makemytrip or any other online travel sites.
I had booked one room upon reaching there through some of my contacts and did cost me 1200 per day. So for 2 days it did cost me Rs. 2400.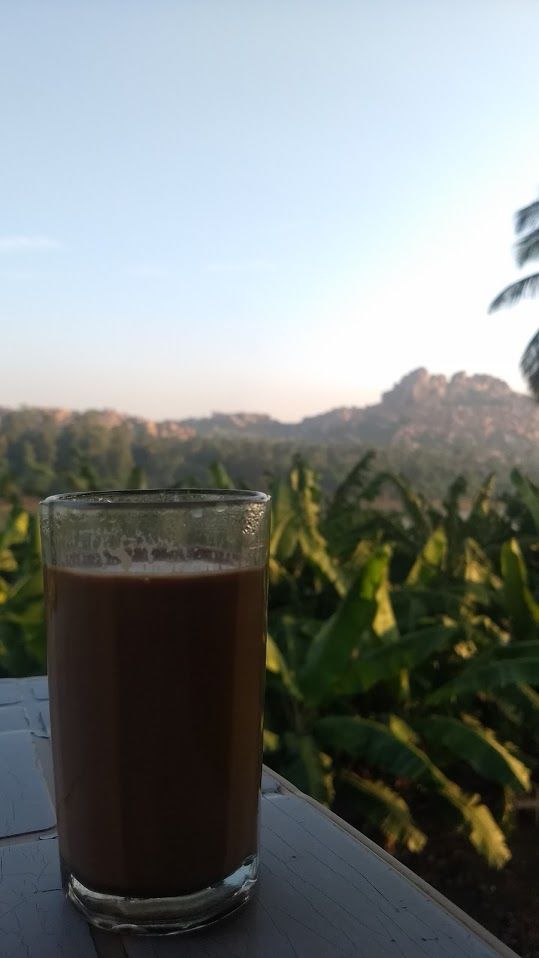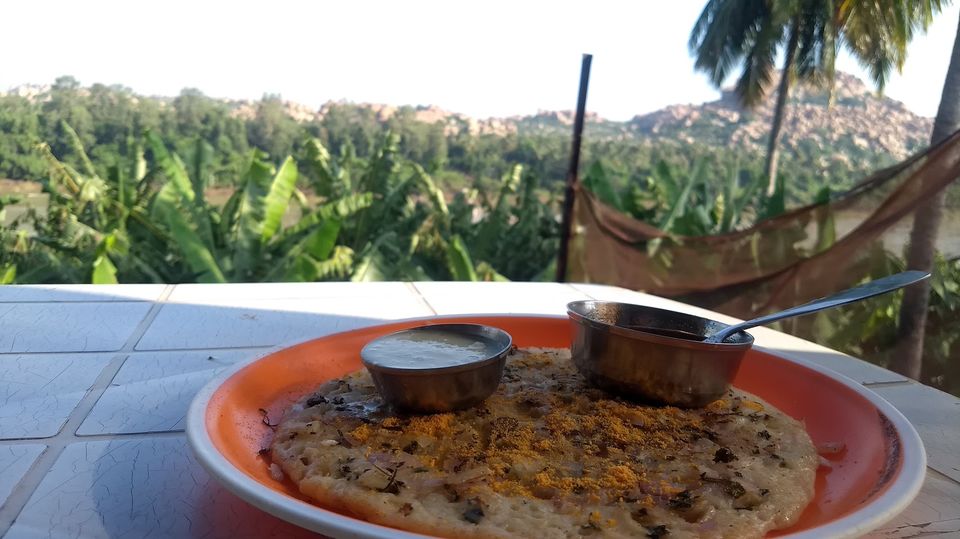 What to do and where to go in Hampi.
So there are 2 sides of the Hampi. 2 sides are divided by a river which is Tungabhadra River. One side you will find 90 Percent of temples and the other side you will find very few temples, A Dam and Lake, Some small waterfalls etc. the main attraction on the other side of river is Hanuman temple.
The side where most of the temples are, non-veg and hard drinks are not allowed and you won't find anything on this side. On the other side you can get Non-Veg and beer which is allowed that side.
So It was time for me to go out and explore...
So as i said i went for 2 days trip earlier to Hampi but then extended it for one more day. I feel you need at least 3 days to explore Hampi and if you have more time then would be good.

Day- 1
I started my Day one with visiting some of the places in surroundings.
I was staying in just 2 minutes walking distance of Virupaksha Temple, but i dint visit Virupaksha temple on the day i reached. So thought of visiting there on the second day's evening as the evening time is beautiful in that temple as the Aarti goes on and good lighting and some activities happens there.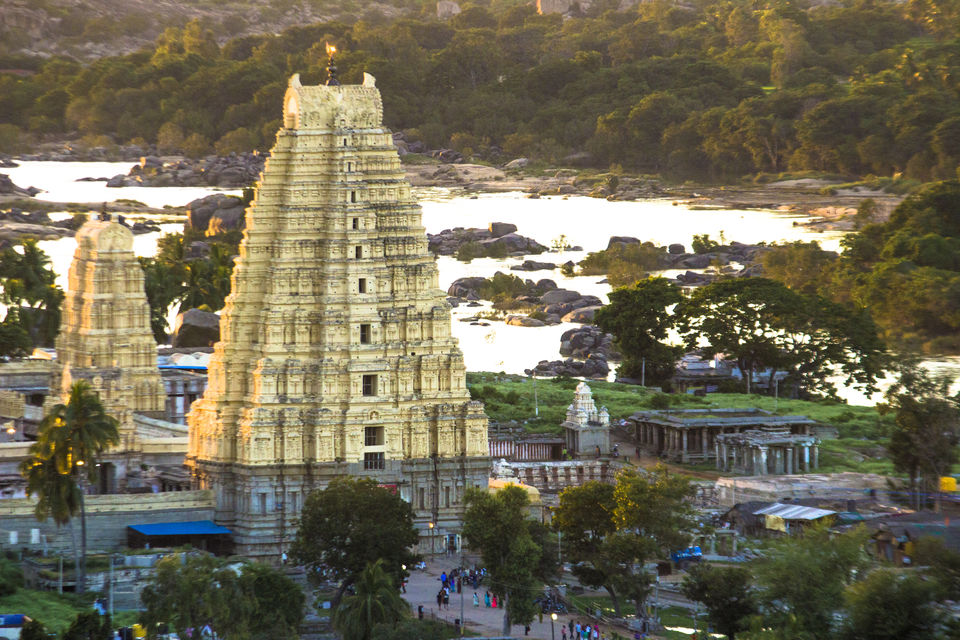 So i started my stroll to first Kadalekalu Ganesha temple which is on walking distance from the place where i was staying. The Statue of Kadakekalu Ganesha is biggest Ganesh Statue in Southern India. This place it on little height and from this place you can see the virupaksha temple which looks really beautiful. You can step down in to virupaksha temple also from this Side. This place is good to take some amazing photographs as you can see Matanga hill, and surroundings or Achyutaraya Temple Entrance and beautiful Stony Landscape. After this started walking towards the Saasivekaalu Ganesha which is just 5 minutes walk from there. At some of the places where you will get the Security guards, they will not allow you uses of gorilla pod, tripod, monopod or drone etc as it is not allowed by ACI (Archeological Survey of India). Also at some points some may ask you not to use your DSLR but it din't happen with me as i used my DSLR and Action Camera. Please respect the instructions written there and security gaurds as they are doing their duty and do not do anything which is not allowed there.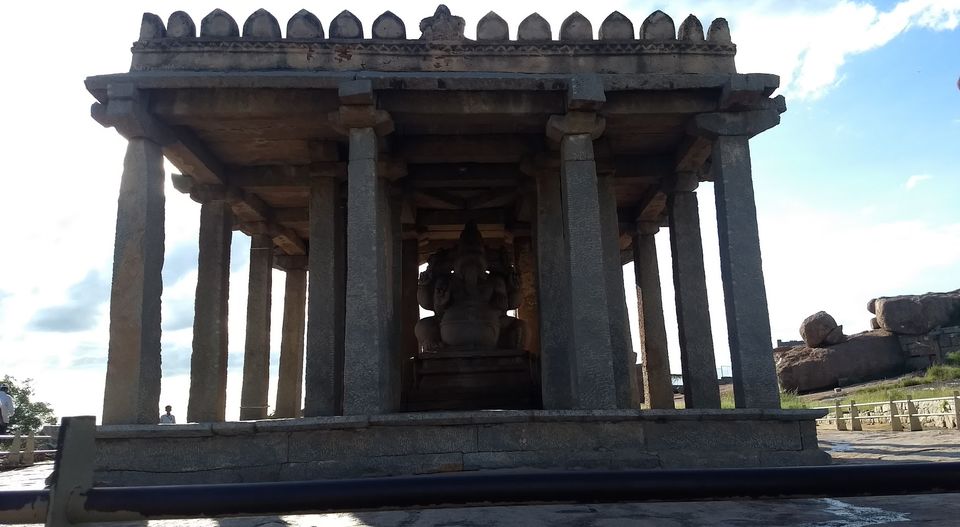 I wanted to take some shots at Sasivekalu Ganesha in time lapse but the security guard dint allow me for the same and i din't try after his instructions.
The Idols of both the Ganesh temple were beautiful. I stayed in both the temples for at least 2 hours and enjoyed the scenic beauty there. you can spend 1-2 hours there.
After that I visited temples like Hazar Rama temple, the Krishna temple on that side. When you see all these temples, you will notice that almost every temple you will find the structure made of Pillars and that's the strangest thing. All these temples are made in 8th Century to 13th Century and i was surprized to see those structure and it made me think of how they people made these temples in those times and what technologies they used to make all the huge and mammoth structures. Like many Idols or statues they have made by cutting single rock and it was made so perfectly that you cannot find any mistakes in the structure.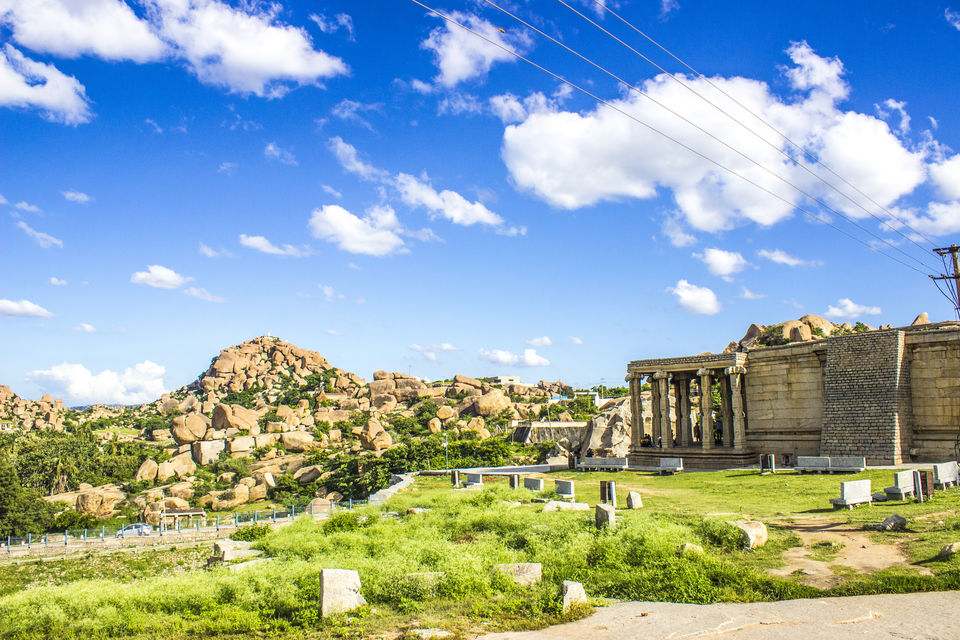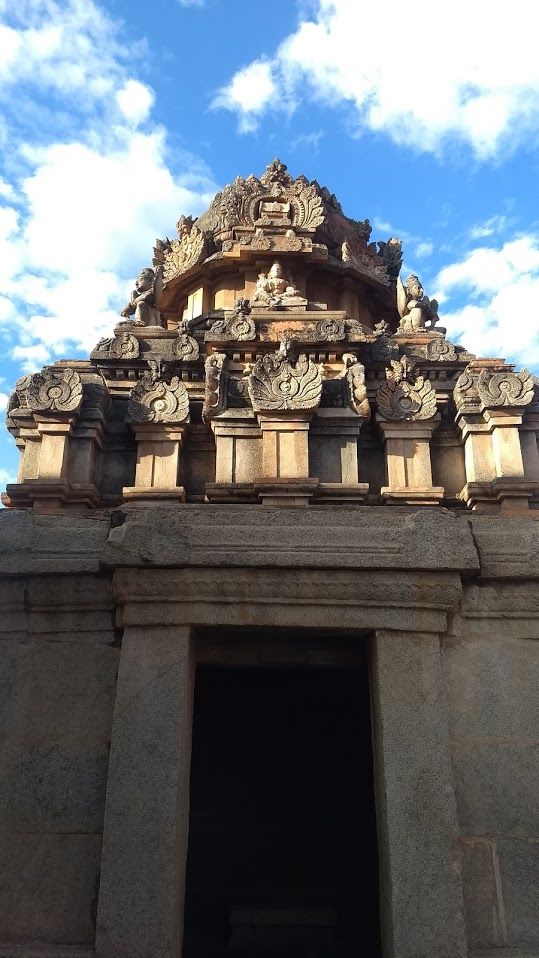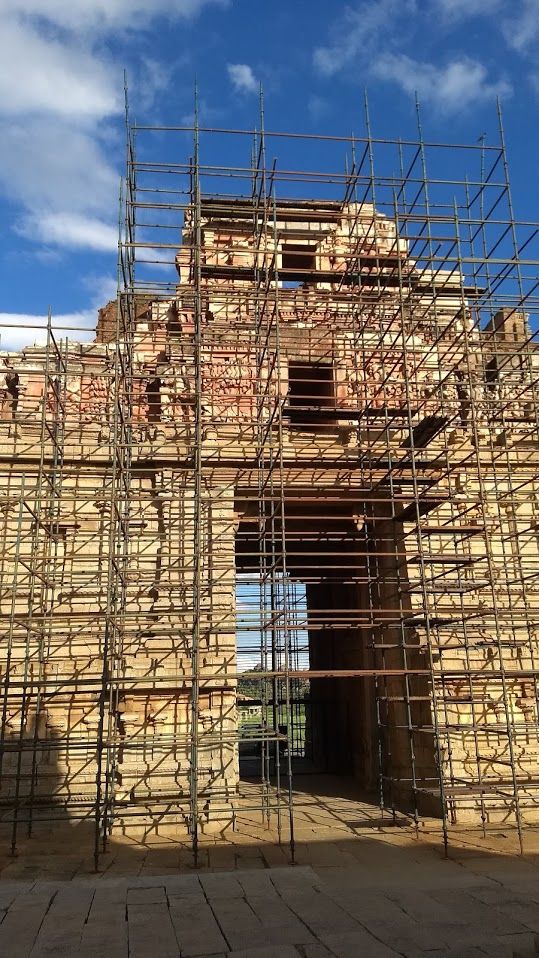 Now it was time for Sunset and if you are in Hampi the you should not miss the sunset and sunrise .
I had to do this and for this I had to do one more thing which is climbing a hill and reach on the top of the hill to witness the beautiful sunset.
It was a task and after day long walk to all the temples and monuments it had become the bigger task now. But i wanted to see that, then it had to happen at any cost. It was tough but i did it.
Climbed the Matangha Hill which is near to Virupaksha and achyutaraya temple. I took an auto from the krishna temple and it dropped me at the base of Matanga Hill in 5 mins. He took 100 rs for that. That was too expensive. So one more tip while you are in hampi, Best way to travel by bike. you can hire a bike. it will cost you 300-400 Per day plus Petrol Extra. Otherwise you can hire full day auto also which will cost you approx 12oo if you are 3-4 people.
So i reached base of Matanga hill and started climbing. Lot of people were also going towards that. i reached at one place which was quiet high and watching sunset from that place was worth. I did Set up my cameras to capture and the sunset time lapse and sat there for the thrilling view of sunset behind the boulders of Hampi. And that was the finish of my day of In Hampi. I was so happy to see all those places and in last this beautiful sunset so i dint get tired of gong back from the Matanga hill to base :). Don't Miss the sunset from Matanga hill and i can vouch that you will not regret climbing the hill.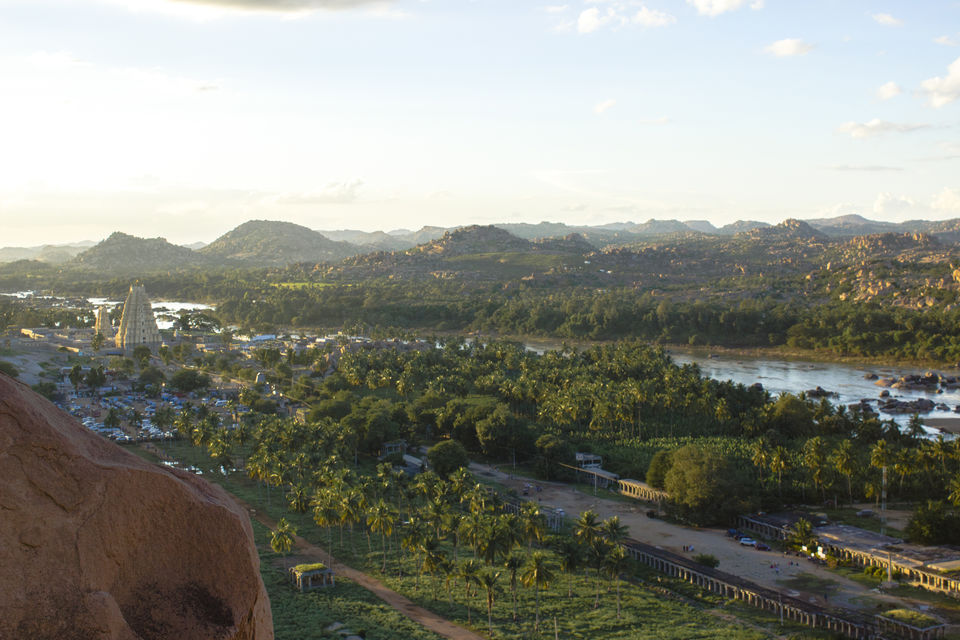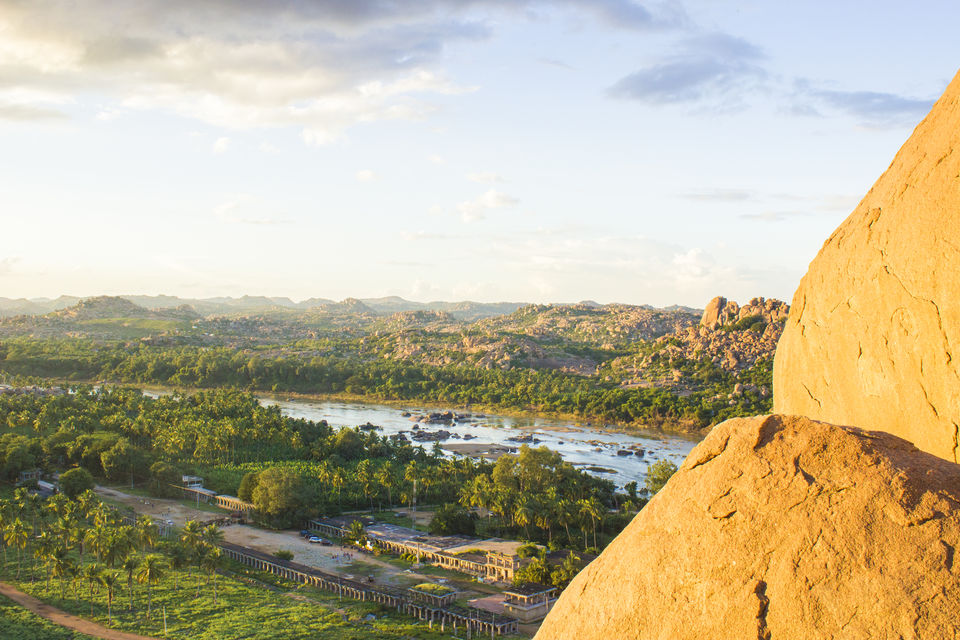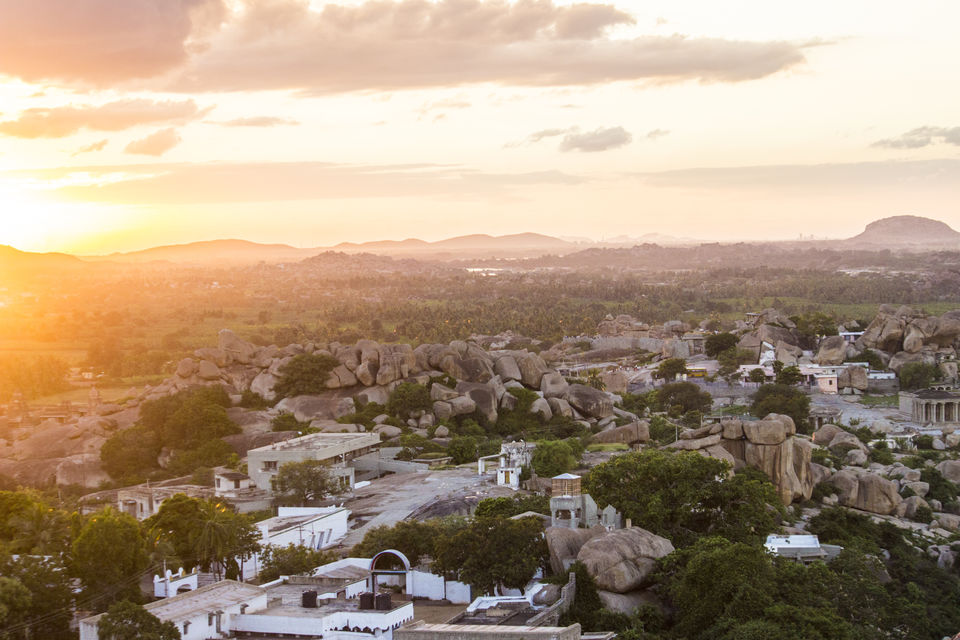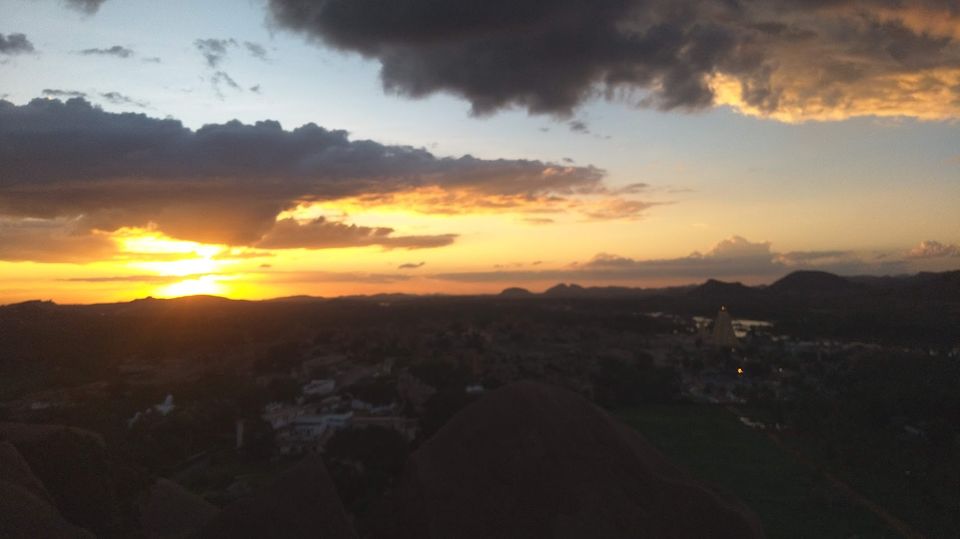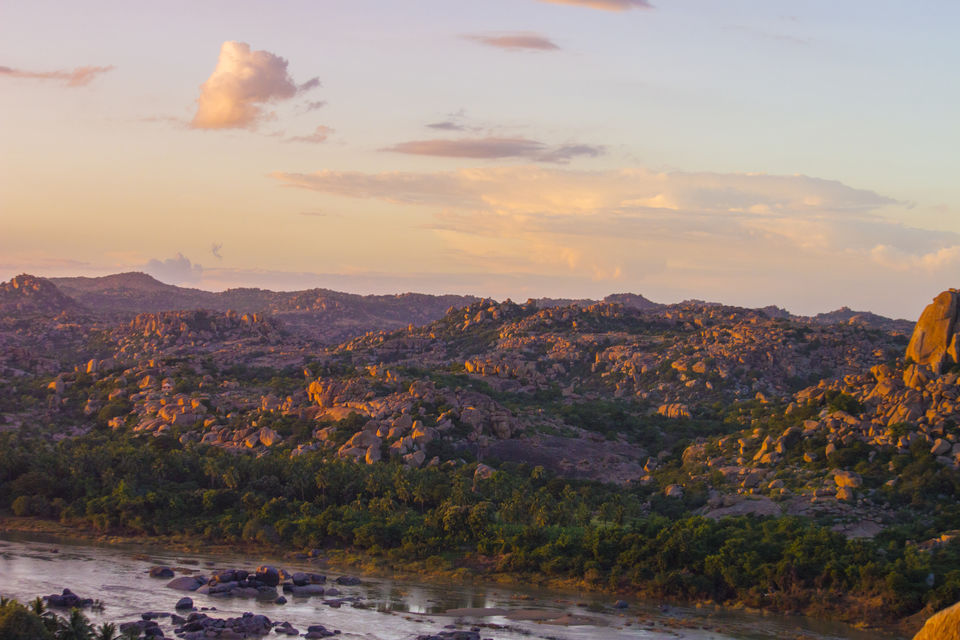 Well it was time to say good bye to all the temples for the day as it started dusk and its advisable not to roam in this area after dusk. As all the security guards also leaves by then and there are no lights and nobody stays after that time. So especially if you are travelling solo, please ensure you come back to base before the dark.
I reached back to my home stay, had a bath, ate my dinner in a nice rustic restaurant. Food is good here. You can try the best of Israeli breakfast or Russian Breakfast in the morning.Do not expect the multi cuisine or any exotic dishes here. But all the food is cooked at home and in home sorted restaurants and served with love. After dinner i planned for visiting the places in Day 2.
So on day 2 I planned to visit the most stunning Achyutaraya Temple, Vittala temple, Queen's Bath, Lotus Mahal, Elephanta Stable, Royal Enclosure.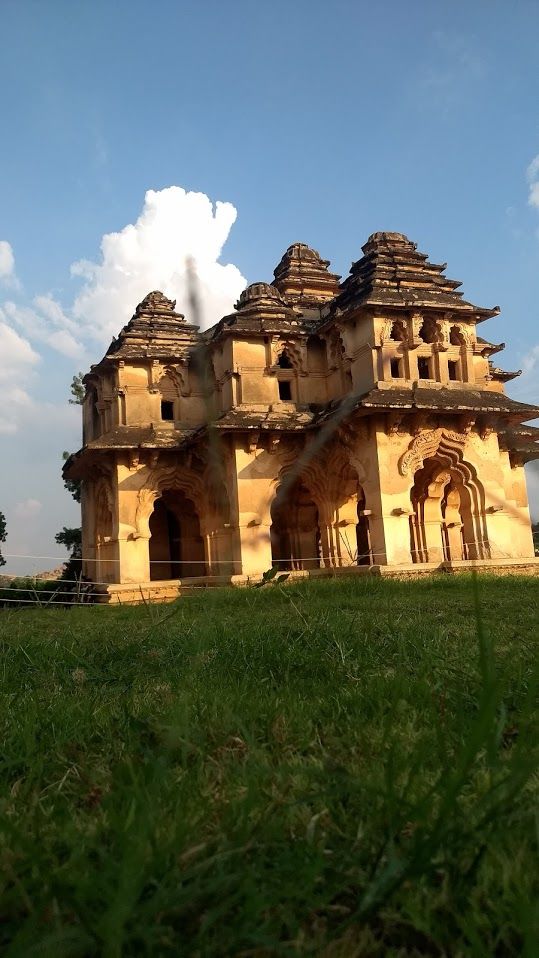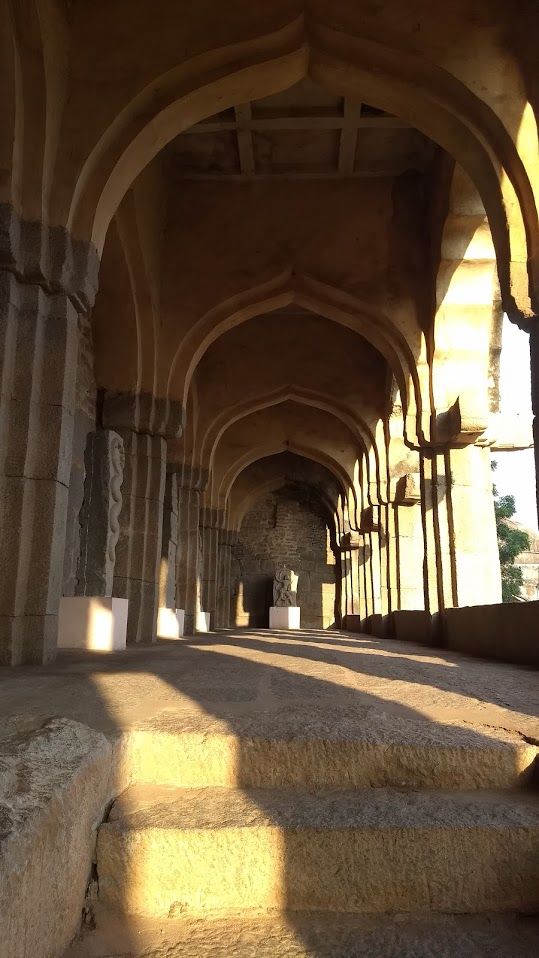 In the morning had plans to go to sunrise but the previous night there was a heavy rains and it's actually not advisable to climb the Hill as it becomes slippery and you can get injured badly if fall during the climb.
I missed that chance but if you are in Hampi then Sunrise is a must.
Day -2

So day two was more exciting as i am going to visit more n more famous temples and monuments. I woke up early around 5 but dint get a chance to visit the matanga hill for the sunrise as it rained in night and all the places were wet and slippery and not good to walk on those as you might slip and get hurt. So i slept for some more time and woke up around 7. I got ready and had my breakfast and left for the day 2 exploration at sharp 9 am. I started with Achyutraya Temple which is walking distance from my homestay. I explored the temple and loved the main entrance of the temple and the view from there. At the entrance you will find a big statue of nandi Bull and from the main gate you will be able to see the virupaksha temple and it looks superb from there.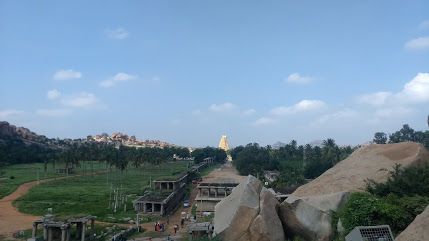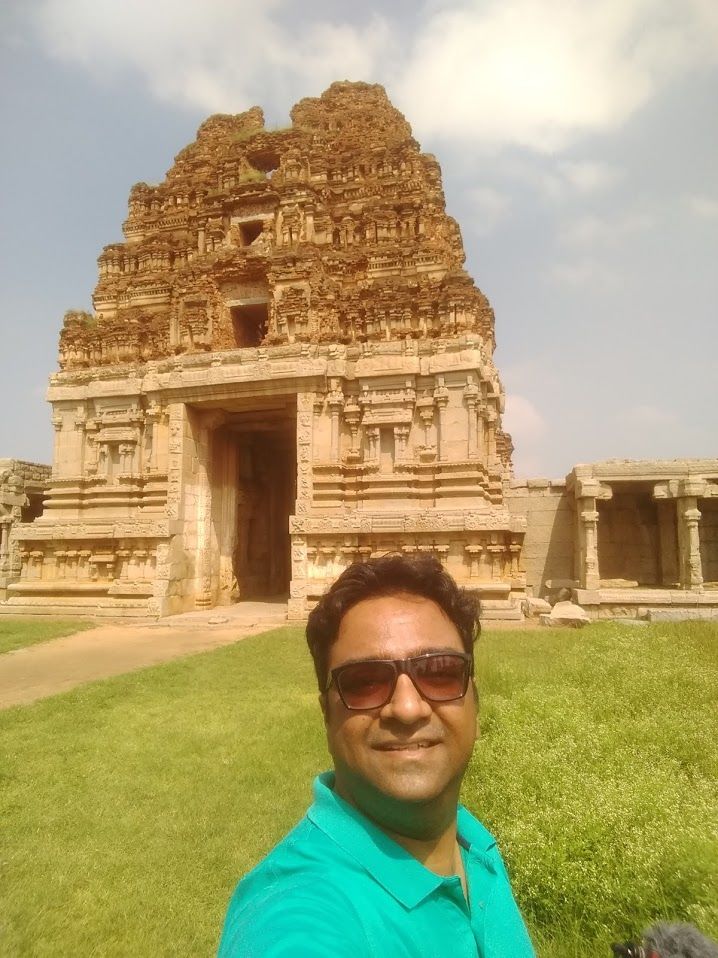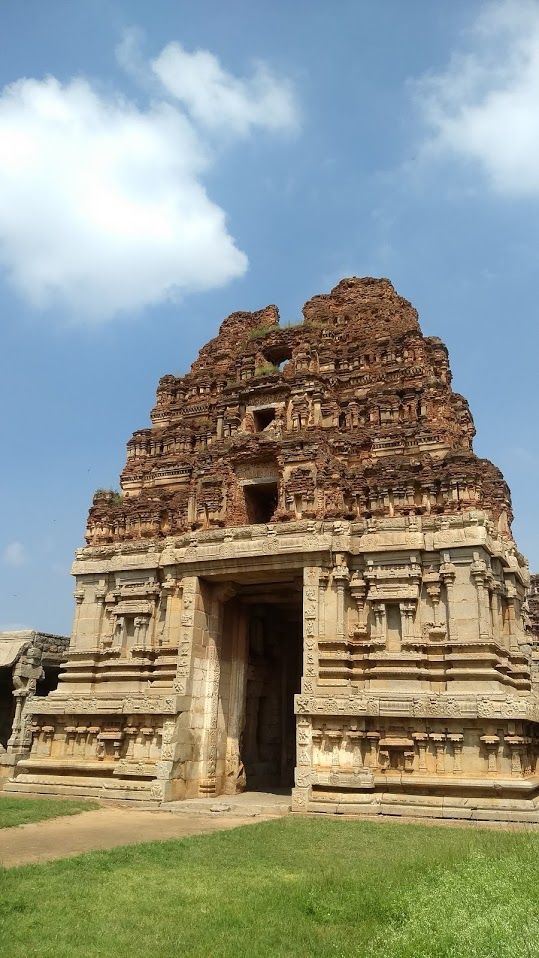 I moved ahead to the main temple and it took around 15 mins walk to reach at temple. Explored temple, clicked some photographs and then started my move towards the vittila temple which is famous coz of a stone chariot in its compound. I only heard about this stone chariot and today i was going to witness this. This stone chariot you can find on INR 50 Rs Note also and it really looks amazing. I explored vittila temple, clicked some photogrpahs, spent around 1 hour there and left from there. For vittila temple you need to take a ticket which is of INR 40 and it is valid for the day for 2-3 more monuments and museum. So it allows you to enter in ACI Museum, Lotus Mahal and Elephant Stable along with vitthal temple. I visited all the places as i wanted to utilize the spending of the ticket:), actualy all the places worth visiting.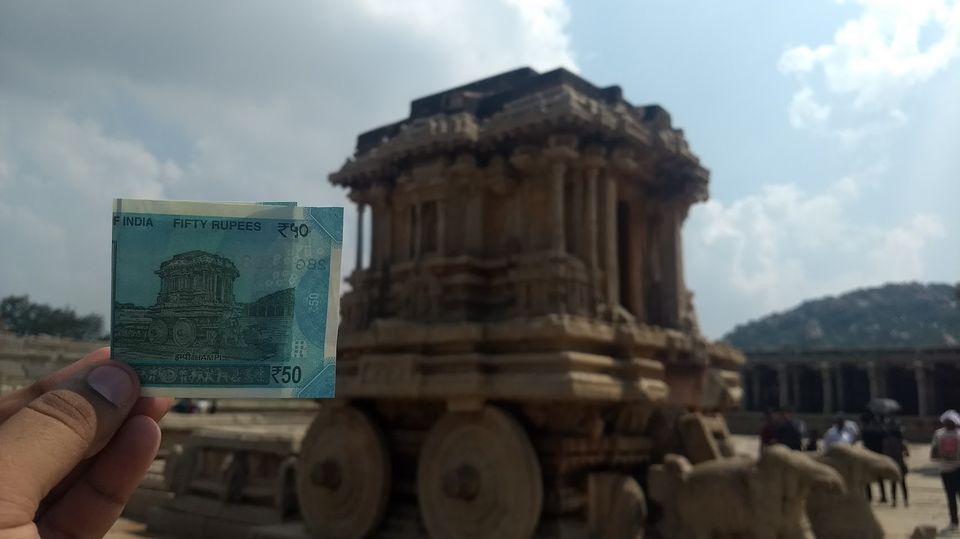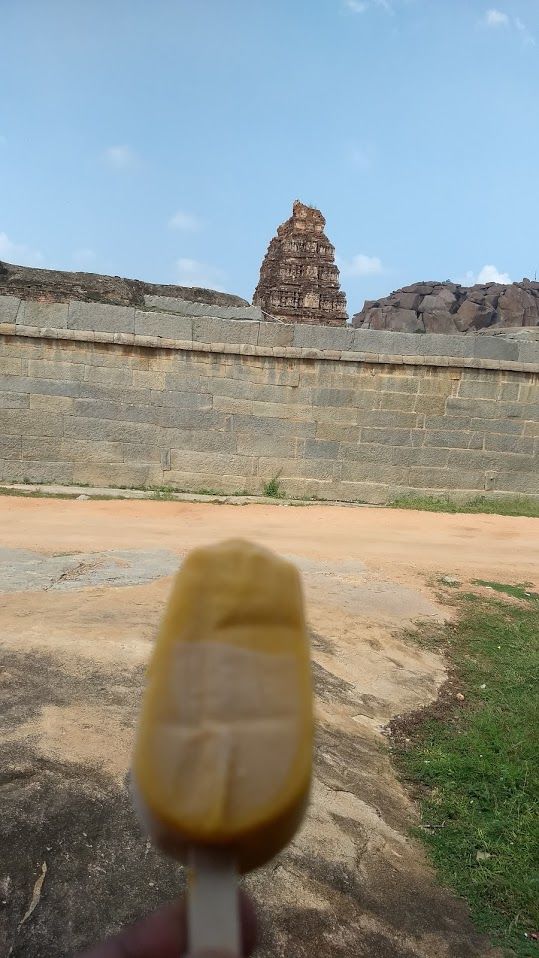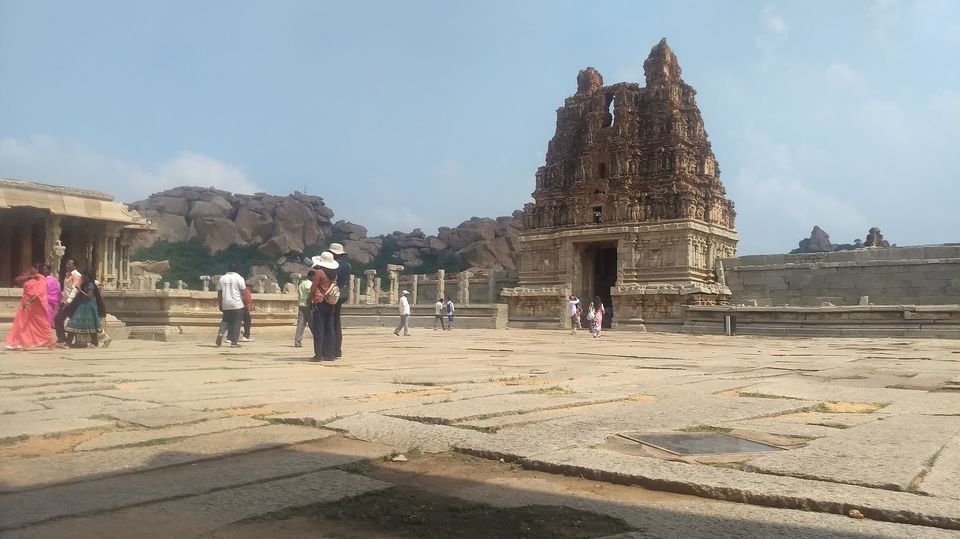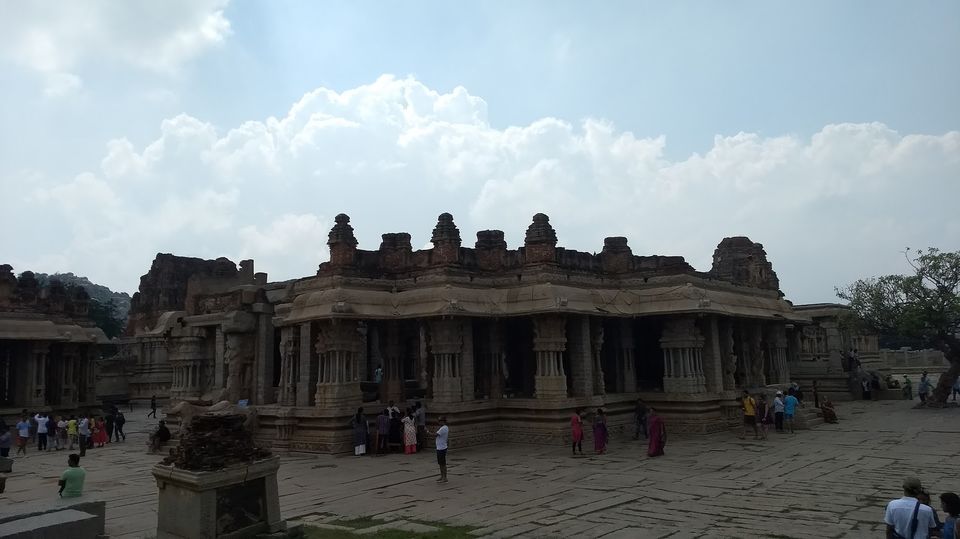 After the vittila temple if you will walk toward the main road you will see many places in next one km stretch till the main road. Instead of walking towards road you can take battery car also which starts from vittila temple and drops you at the parking. So i chose to walk as i wanted to see the places in between and it was worth again walking. But for family and elderly people who are travelling with you, go for battery car.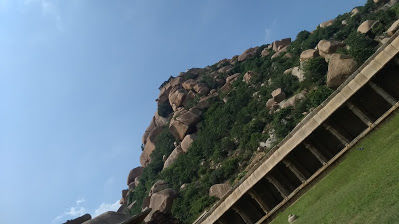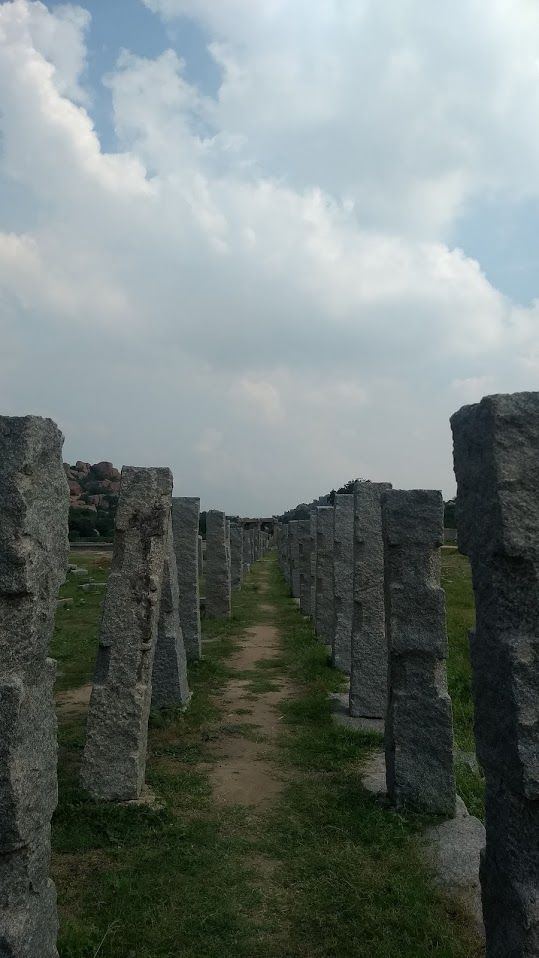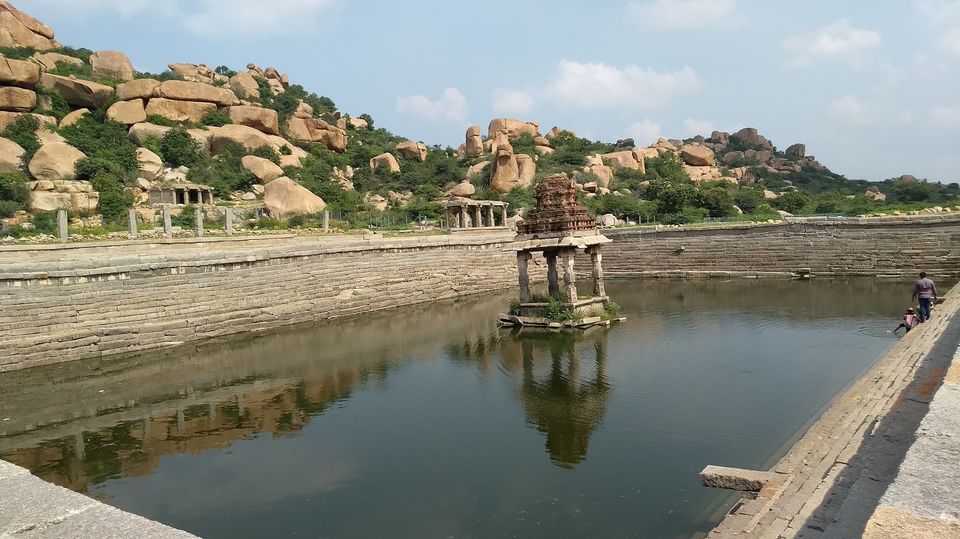 There were few places on the go which i explored. When you reach to main road you will find many stalls where you can take some refreshment or some soda lemon for freshness. Now it was time to visit the ACI Museum and also it was lunch time so wanted to have something. Decided to go to ACI Museum first and after that lunch. So from vittila temple main road, ACI museum is 6 km From there and its in Kamlapura. Its not advisable to walk for 6 km as there is no monument in between so take an auto which will charge 150 or if you have your own vehicle which you hired, would be better. So i opted for auto and it took 15 mins to reach there. The same ACI ticket will also be working for the ACI Museum.
Cameras are not allowed in ACI Museum and it should be in your bags even you can't use your phone camera. So i just entered and enjoyed the ACI Museum Room and came out in 15-20 mins. Now it was time to have lunch..
So for lunch there are many options in and around museum but i found a very nice place which is bang diagonal opposite to ACI Museum and its name is Pink Mango. Its on first floor and you will love it i am sure. It has a nice lower sitting arrangement as well as chair and table arrangement. It has a variety of dishes to serve and the best is flower ka sabzi and its thaali which is famous. Unfortunately i dint get the flower ka sabzi but ordered the thali which was amazingly tasty and filler. Had a nice lunch i must say. A Must try for all of you if you are travelling that side and you will surely love it.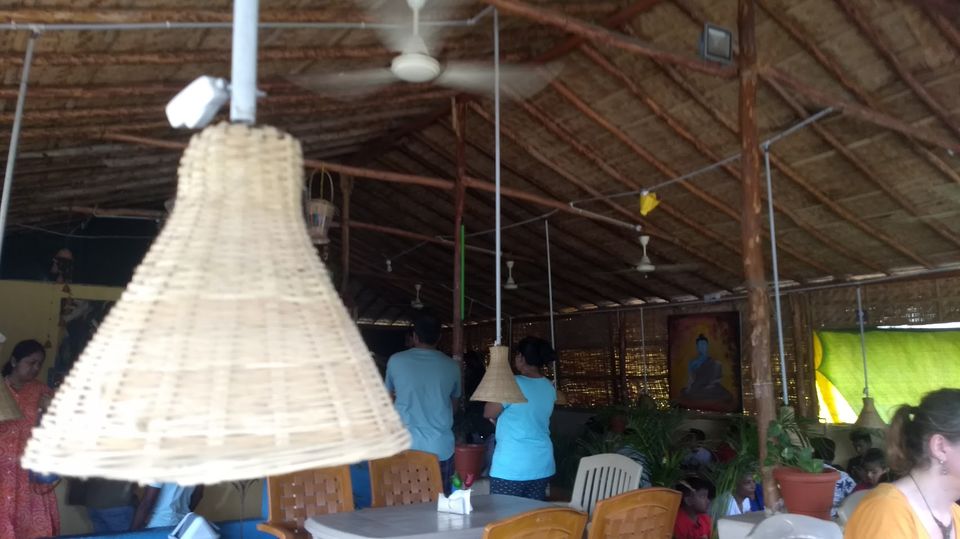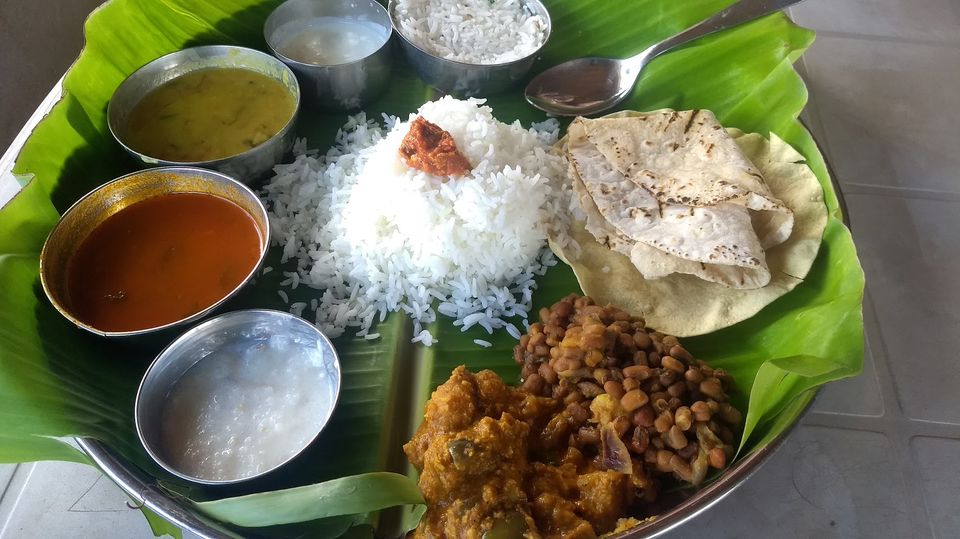 After the lunch i moved to explore the Lotus mahal, Queens Bath, royal Enclosure and somem more points which are approx 1.5 km Proximity. all the monuments are extremely beautiful and tells the story of the royal era. It started dusk and was time to go back and take some rest as it was little hectic but a wonderful day.
In return i visited Virupaksha temple which is just 2 mions walk from my homestay. It is a must visit place in the evening time as i mentioned above. So dont miss it.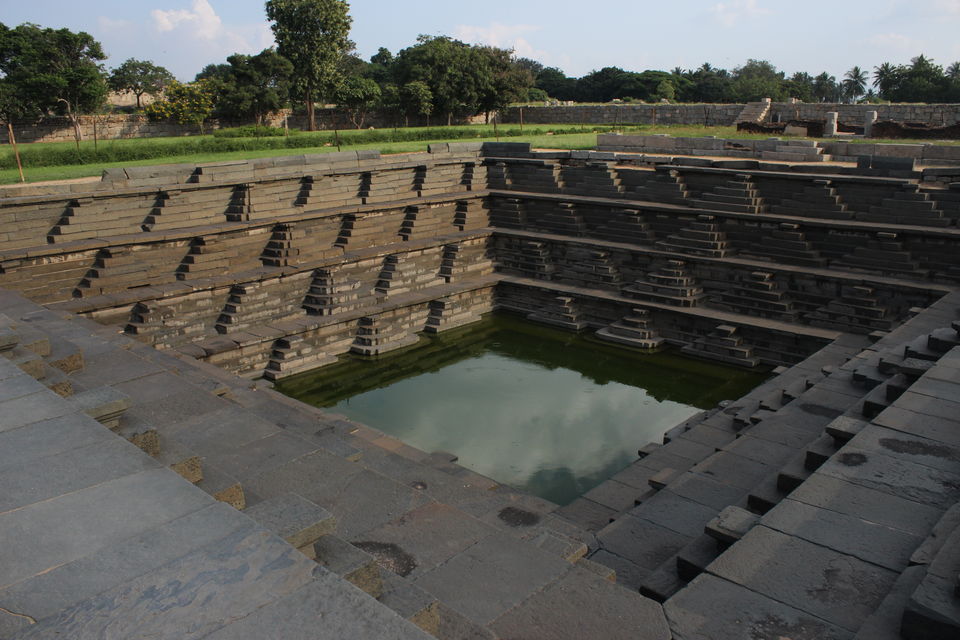 Day-3
Day 3 was the day when i had to leave for mumbai in evening so i had to come back to base by 3 pm so i could have my lunch and, pack my bags to leave for Hospet to catch my bus. I opted for bus for the return which i found the better option as you get it easily and you don't need to wait for the specific days as trains runs only on specific days only.
So on day 3 the idea was to cross river and explore the other side of tungabhadra river which you can do as it has very few places to explore can cover in one day.
I checked out from the homestay, kept my luggage in there, had my breakfast and left for the other side of river.
To go to other side of river you need to cross the river which takes just 3-4 min or you can go by road also which is i around 12-14 km by road. I opted for the river as it is convenient . i reached at the ghaat, where from i got the boat. you can take this boat to cross and they will charge 40/ person one side. the boat starts in the morning around 7.30-8 am and last boat from both the side is around 5.30-6 in the evening. so make sure that if you are staying in the main temples side then you should reach to catch your boar around 5. so i reached at the other side which is little different. there i met with one person shrinath who helped me for the renting a bike and guided me for the places i can visit on that side. Such a helping person he was. I took the bike for Rs 300 for a day and also took 2 Liters Fuel for Rs. 200. He instructed for the way out to main road. I started the bike and for atleast 1.5 km strech is bumpy which i had to cross to reach the main road. first i crossed it and reached at main road. From there you can decide to go to Hanuman temple first. i went to hanuman temple first parked my bike and not its again time to climb the 600 steps to reach hill top for the Hanuman temple.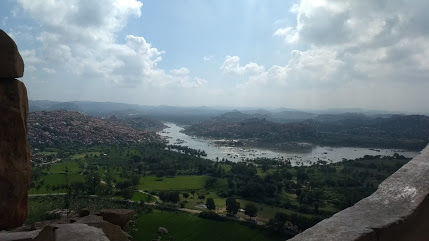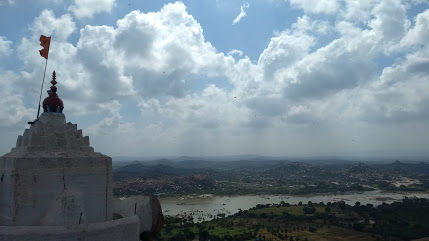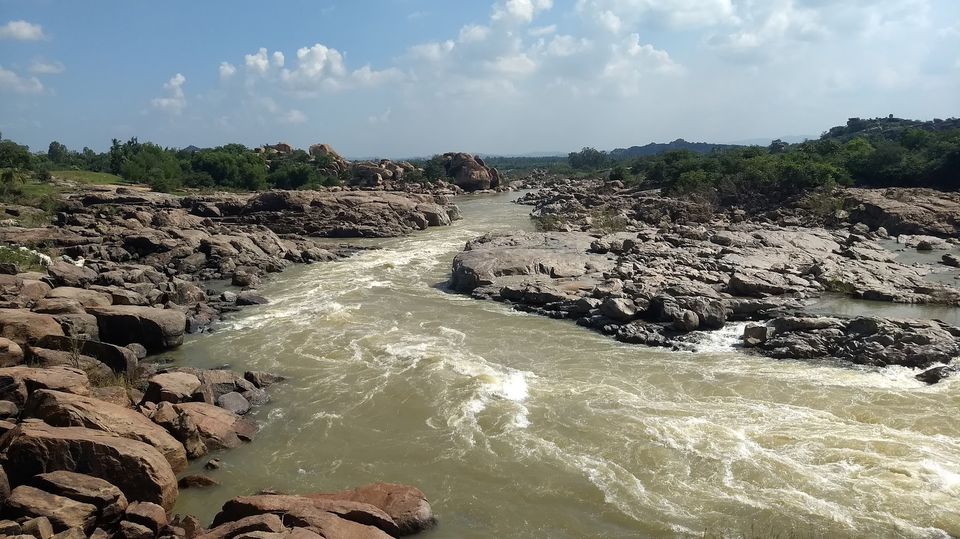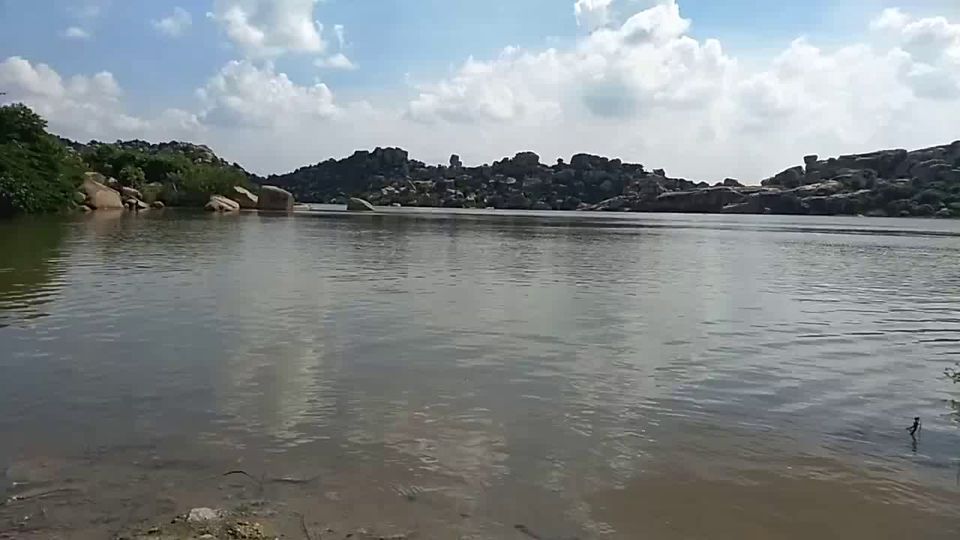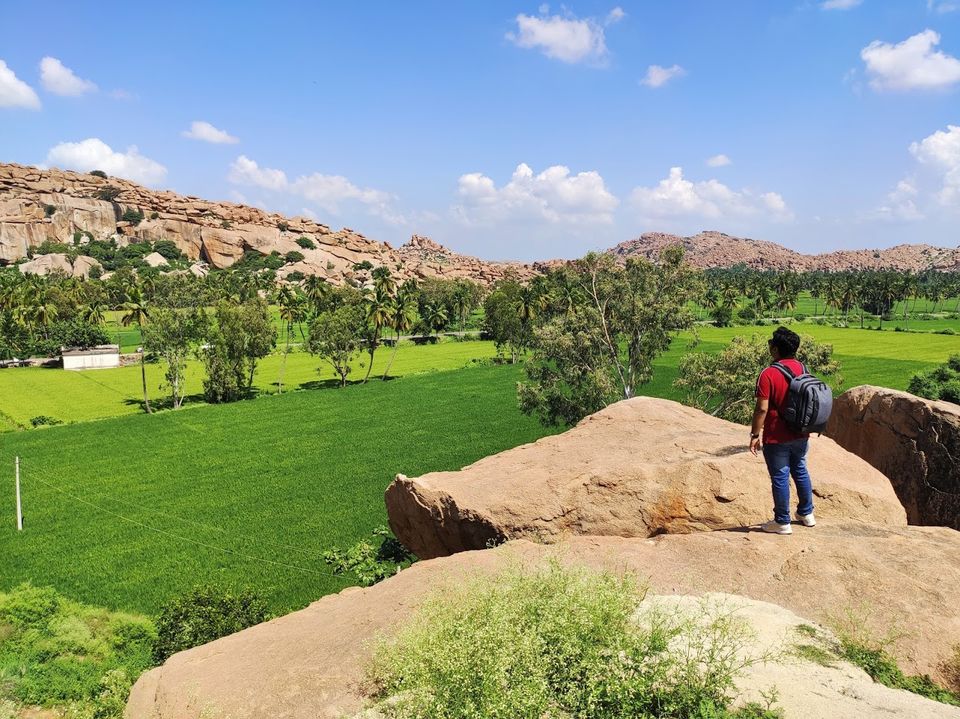 It is on of the main attraction on this side and you can see the amazing view of Hampi from the hill top. I reached at hill top, clicked some photographs, Visited Temple, took Blessings of Lord Hanumana and came back to base. there you can visit to durga temple, there is Dam and Lake also which is beautiful. I visited both the places and came back to base as i need to rush for the return to catch my bus from hospet.
It was an amazing trip for me in hampi. I heard alot about hampi but it is more beautiful what i heard and one can only get the same feel when you visit the Hampi.
Hope i have given you some feel through my words in the article. please do share your feedback to help me to write more travel stories effectively.
Things to remember for travel plan for Hampi
There are some things which you need to take care and will help you to roam there.
Best time to visit hampi is from Oct to March as the weather is pleasant and not much heat.
Rainy seasons is risky as it gets slippery and might be a problem on walking and climbing on the rocky surface
In Summer its not at all advisable to visit hampi as it is too much heat at that time and it will make your energy drain
It is advisable to got to this place from October to March as it is little pleasant and cold during these months.
Though i traveled in start of nov and it was hot in there and lot of sun burn happens to me so make sure you are using the Sun Screen, Cap, Umbrella. Drink Lot of water as it is hot and you have to walk in kilometers to visit this beautiful structures. Carry some energy drink with you and something to eat in-between as at some of the temples you dint find anything to eat or any hawkers
Happy Hampi, Happy travelling