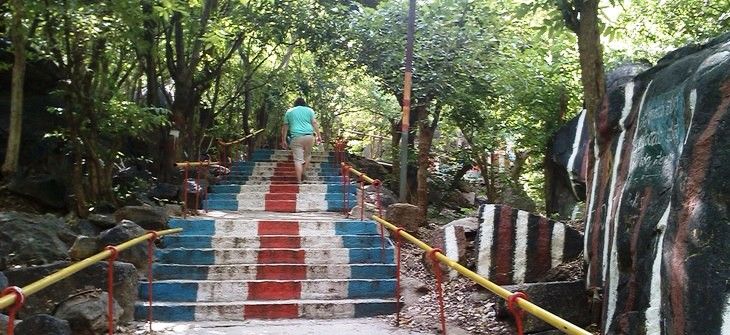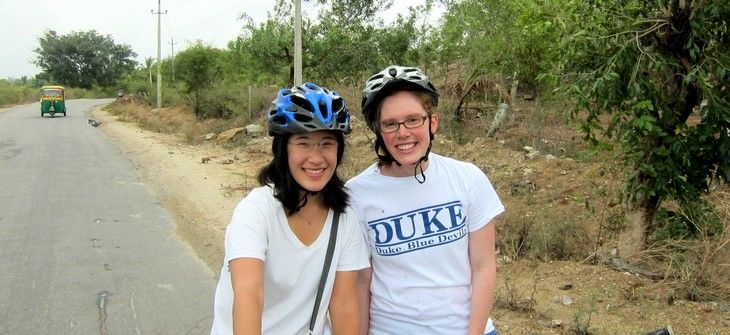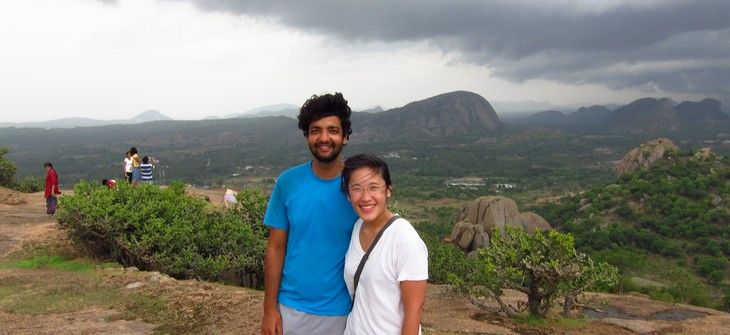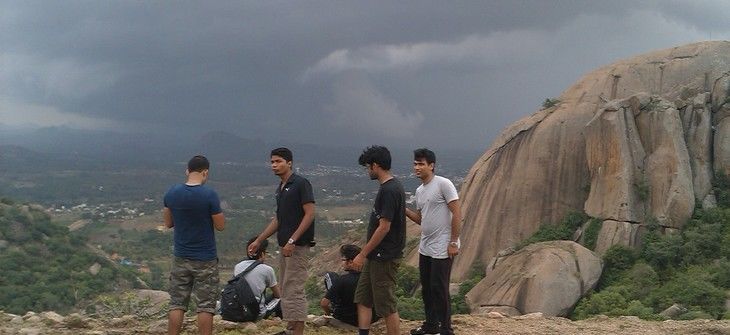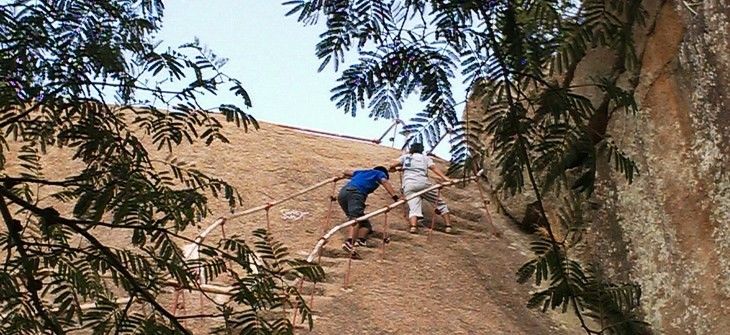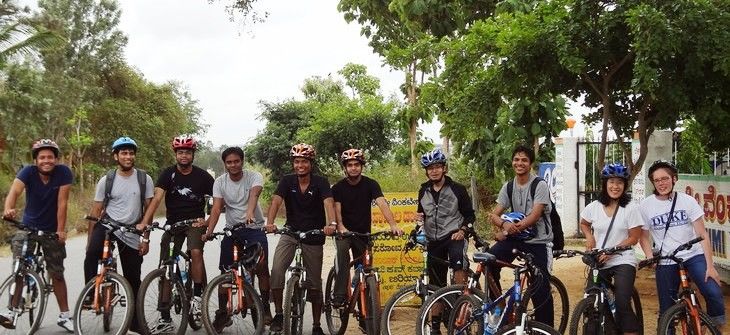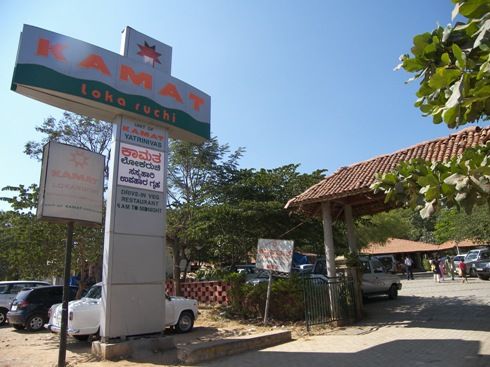 Jo Darr Gaya, Woh Marr Gaya!
Immortal lines from Sholay, the longest running film in the Indian film industry, and as evergreen as ever through generations. The barren landscape where drought and heat rule the roost, and rural folk, who are often at the mercy of dacoits and vagabonds, was central to the theme of the film, and the filmmakers found the perfect natural setting near Ramanagaram on the outskirts of Bangalore. And ever since this movie became a hit, tourists continue to throng the boulder-hills of Ramanagaram to visit the place where their favorite movie of all times was shot.
On these biking tours, we take you to the dramatic, 'bouldery' landscape of Ramanagaram and give you the chance to relive the moments of Sholay through adventure cycling. This rock-scape has been quite a favorite with India's movie industry. In fact, not only Bollywood productions, even English production houses have used this wondrous site- David Lean's A Passage to India was also filmed here.
These hills also have a religious connection. It is believed that Rama, Sita and Lakshmana passed through this place during their Aranyavasa (exile in the forest). In the course of our adventure cycling, we climb the Ramadevara Betta hill, visit the 'Lord Rama' temple after climbing about 300 steps to the peak. The view from the top of the hill is astounding and you will find nothing but the sound of silence for company.
The Sholay trail is one of the best adventure cycling trails around Bangalore. These biking tours take you through many interesting stops, like a 400 year old Banyan tree and the Ramadevara Betta hill. You also enjoy Kannadiga cuisine, taking your adventure cycling experience to a completely different level altogether.
This is a one day tour that starts at 7.30 in the morning and ends at 5 in the evening. The tour price mentioned here is for a minimum of 3 people, on all days except Saturdays. The price includes-
A trip leader, well experienced in adventure cycling
A 21 speed Trek bike with helmet
Food and mineral water (lunch at Kamat Lokaruchi)
An AC support van
It is a moderately difficult trail, with the total distance covered of 35 km. The adventure cycling doesn't start from Bangalore, but from a point nearer to the hill.
We stop here for lunch. This is a famous hotel in Bangalore from the Kamat chain, which serves typical Kannadiga food.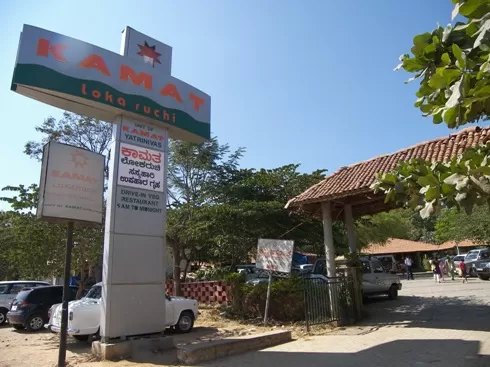 The cycling trip starts with a small brief about the place, tips & safety, signing an indemnity bond and allocation of cycles. We make way to the Big Banyan tree, which spreads across 3 acres, close to the starting point. After sending some time here, we make a stop at Manchinbele Dam and cycle past villages to Ramanagram. The city is a famous silkworm cultivation center and feeds the local looms around Karnataka.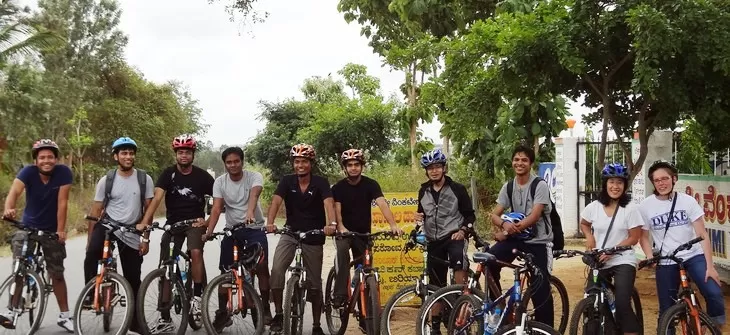 At Ramanagaram, Climb 300 odd steps to reach to the top of Ramadevara Betta hill.