After a long time, I get to travel again.This time though, the spiritual mind took over me and we headed straight to Kotilingeshwara Temple (Temple with 10 million Shiv Lingas - Yes you read that right!!! don't mistake me for a typo :P).
So I am going to start a new section from here on the mystic and unknown temples around India. India is a land of mysteries and cultures, hence we will discover these hidden treasures and try preserving its culture.
On a bright Saturday morning, i was on top of my voice asking people to get ready.This is just a one day trip from Bangalore and there are quite few places to cover nearby. The roads were in good shape (thanks to the Karnataka Govt.). The journey is two hours from Bangalore and slowly as the journey progresses, monotonous mornings and city madness steps out and peace and tranquility steps in.
Kolar or the "land of gold" famous for its gold fields holds a special place and a melting pot of cultures as it lies cross roads between three states. It is affectionately called as land of "silk,milk and gold". I get to know many things about the gold fields and how locals still collect it from my cab driver. The Gold fields are now closed due to excessive mining. But the interesting part for me is when it rains, It rains gold for the locals. They use a special desilt technique to collect gold every time it rains and it is handy sum for their daily chores????
Some temples worth mentioning here are Kolaramma Temple, Someshwara Temple, Kotilingeshwara Temple and Bangaru Tirupati.
We headed straight to Kotilingeshwara Temple. It was pretty amazing to witness the beauty in such a huge scale and I didn't bother to count to authenticate the temple's claim of 10 million (Kidding!!can never do that :P). It was so huge that I was awestruck and continued glancing one by one, finally stopped to see one huge monolith of Lord Shiva.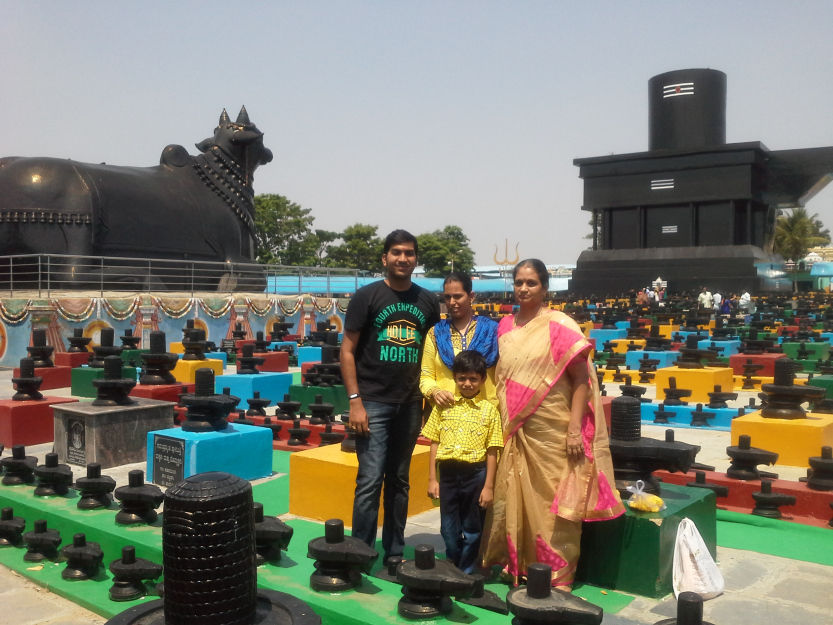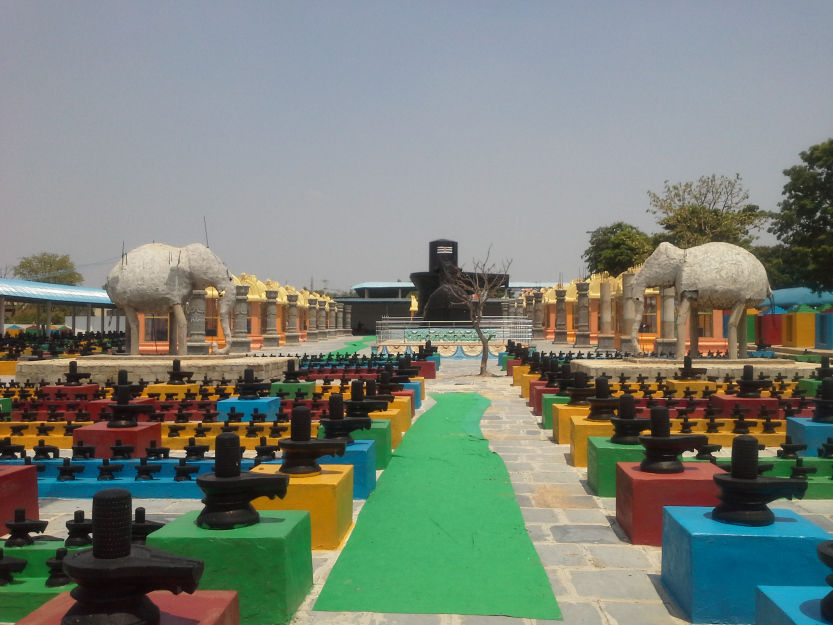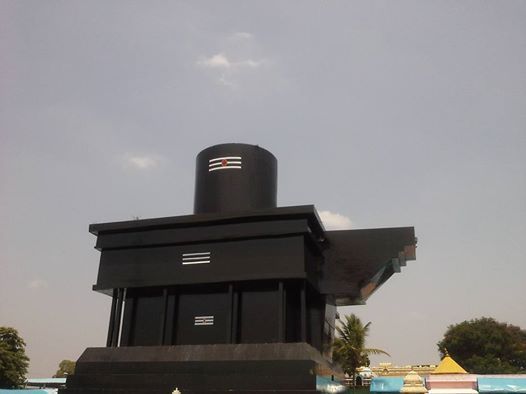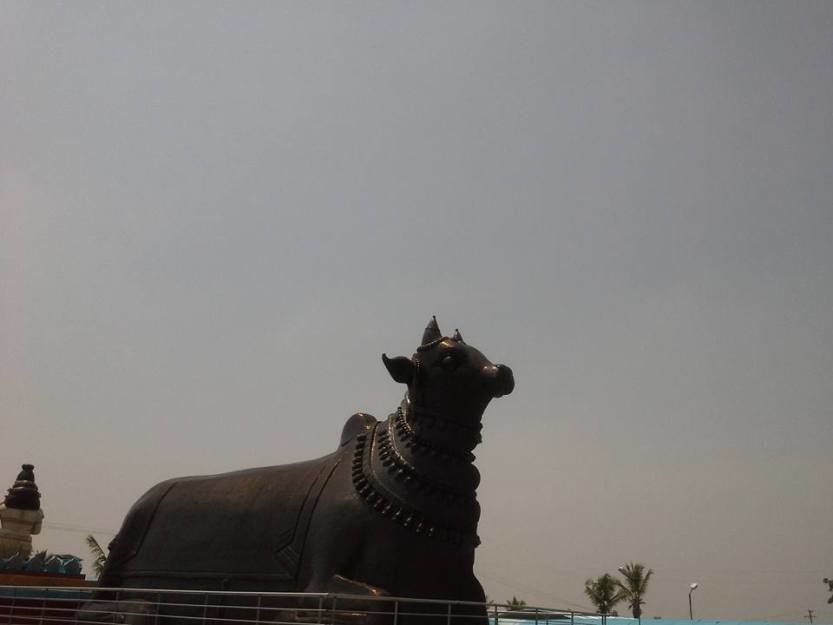 Once Kotilingeshwara is done, we headed to ChikkaTirupati near Malur. From Kotilingeshwara we took the route of Tekal and then Malur and reached the destination.
The route was amazing, roads covered with lush green trees with sparse housing and lazy quaint villages. The clock seemed to slow down mercilessly on these villages and things seemed eternal.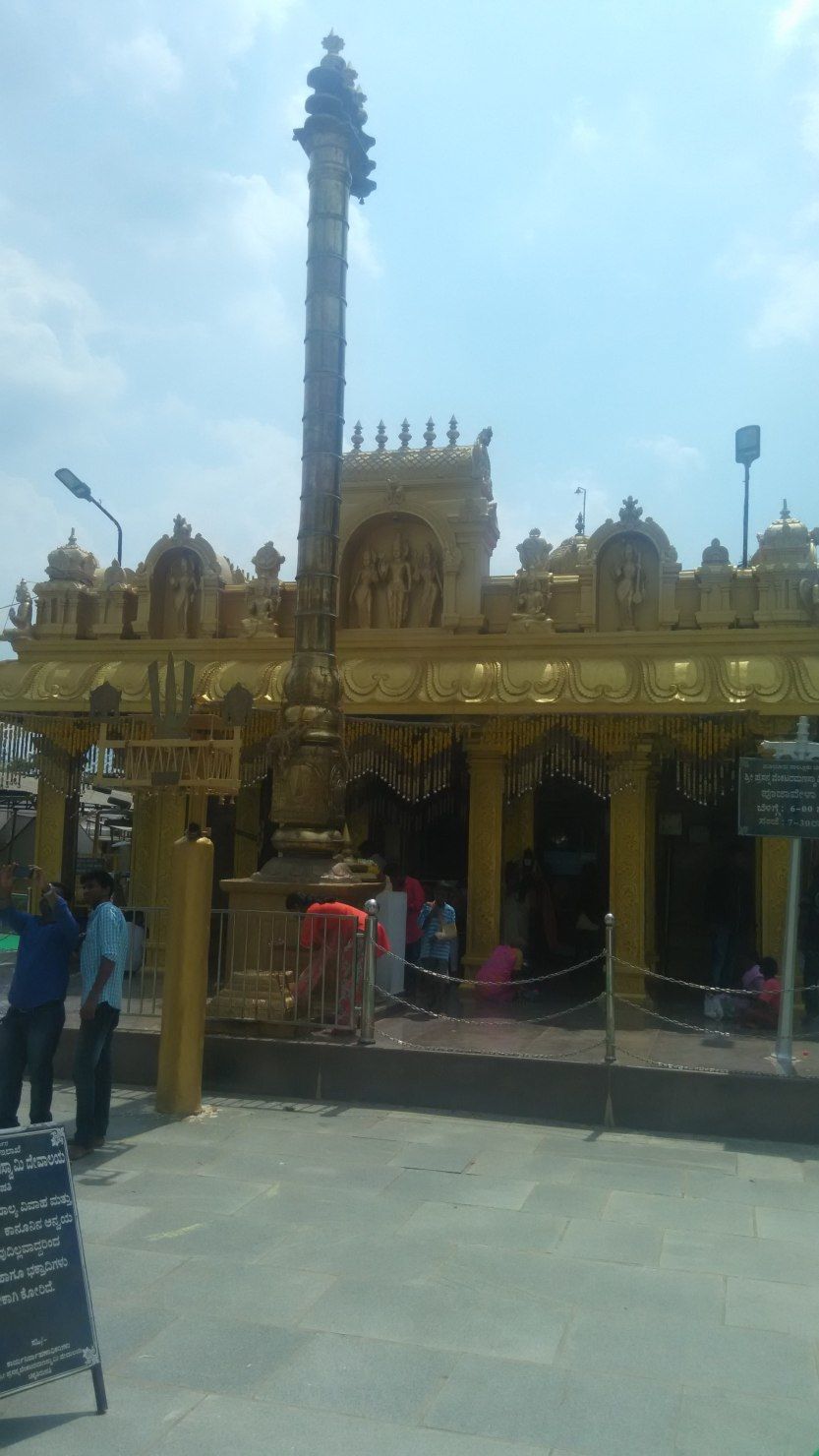 Chikka in local language means small and this temple is a look alike the famous cash rich Tirupati. The surroundings were serene welcomed us with birds chirping along with some cool breeze. We visited this temple around noon ,but had a sizable crowd being a Saturday. This place had that rustic charm and the quiet villages around made this place even more intriguing????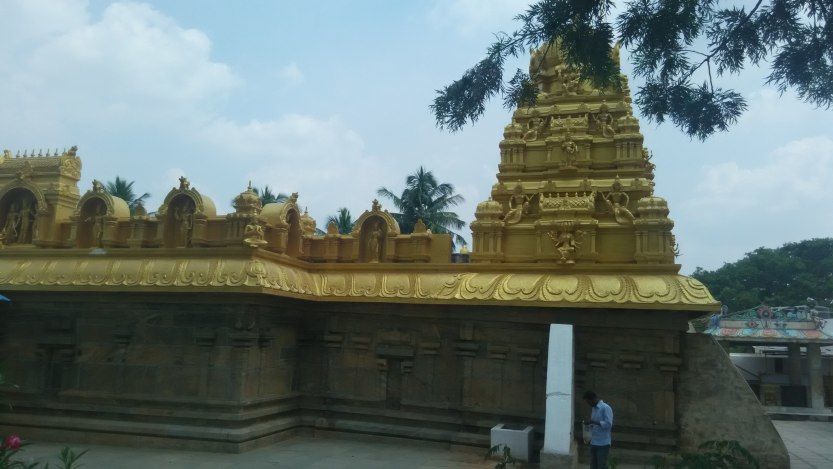 We headed home from there via Sarjapur. Good darshan and an awesome day to finish.
Some Travel Info -
Location - Kolar,Karnataka, India
Nearest Bus Stand/Train Station - Bangarpet/Hosur
Temperature - Hot and Dry most of the year.
Distance from Bangalore - around 80-100 km.
Places of Interest -Arthargange Caves, Kolaramma Temple (970 A.D), Someswara Temple (1335 A.D), Kotilingeshwara Temple, Kolar Gold Fields, Bangaru Tirupati, Chikka Tirupati, Tekal.
Back to my sofa sets and see you in my next column folks???? Take Care.
Cheers,
Wanderer.
Trip first published on Whispering Mountains