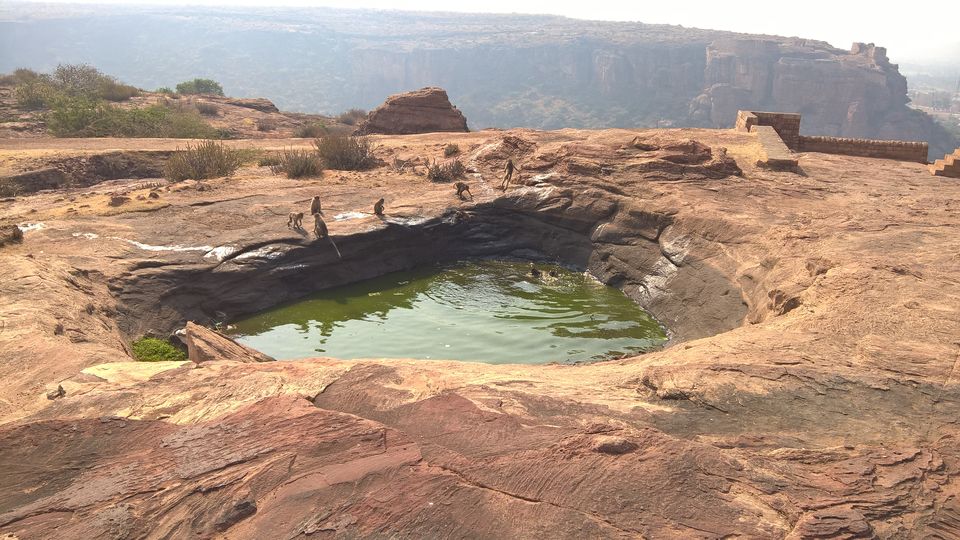 The headquarters of Chalukya kingdom. One of the many architectural geniuses by the Chalukyas.
Before Badami ... It was called as "Vatapi".
It is believed to get its name from an "Asura" - Demon name "Vatapi" who was killed by Rishi "Agastya".
Site has a huge lake by the sage name. "Lake Agastya".
The lake is surrounded by Mountain. One side's rock cut into some finest Caves resembling Jain, Vaishnav and Shaiva school of thought. The other side holding two magnificent temple dedicated to "Mahadev". Har Har Mahadev !!!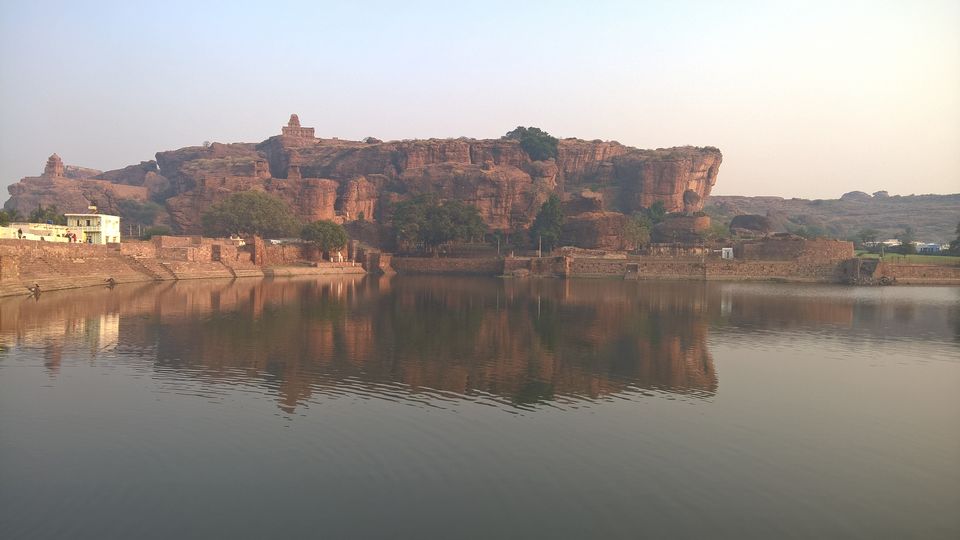 At the main entrance you will find the caves and a Masjid.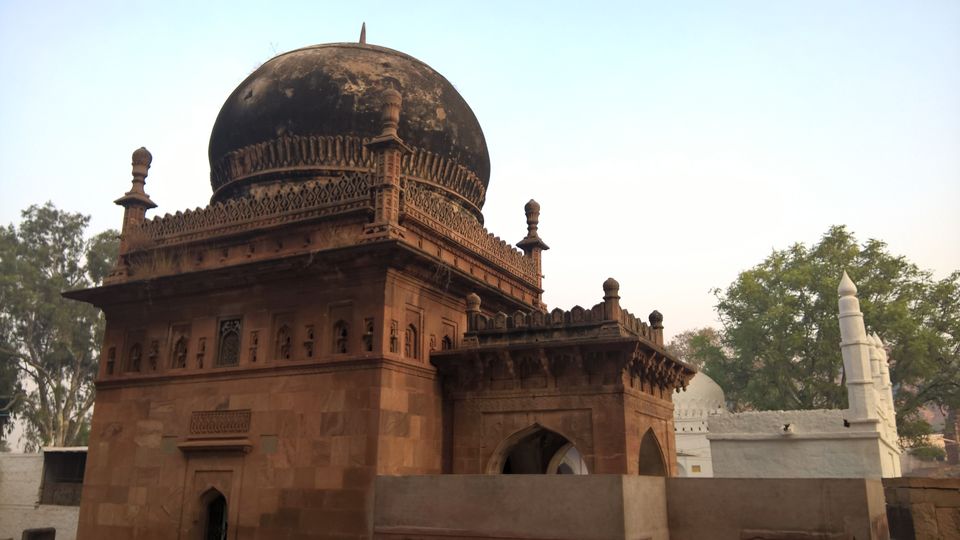 You can start from the Caves then head Yellamma temple - Mallikarjun Temple - Bhuthanatha Temple and go on the top to Uppar Shivalay and Lower Shivalay. The view is amazing from the top.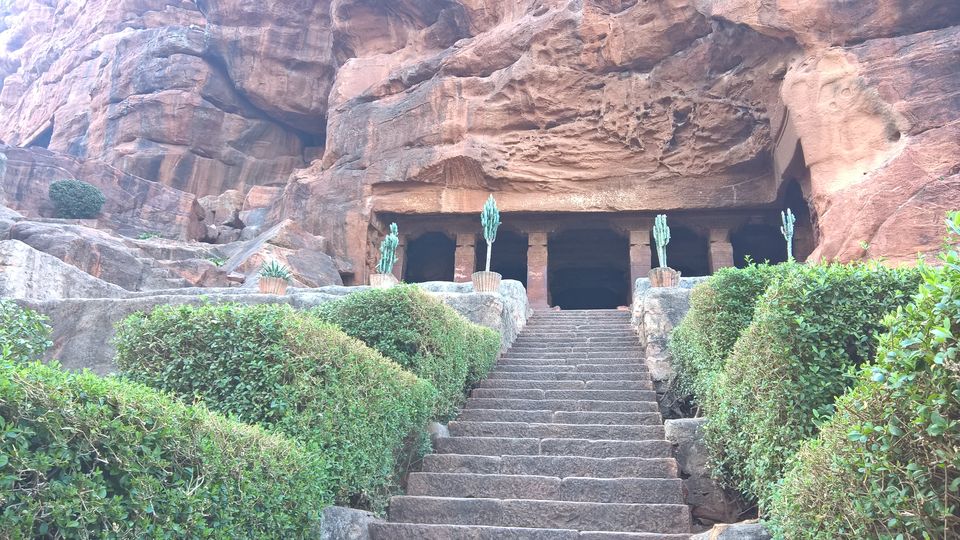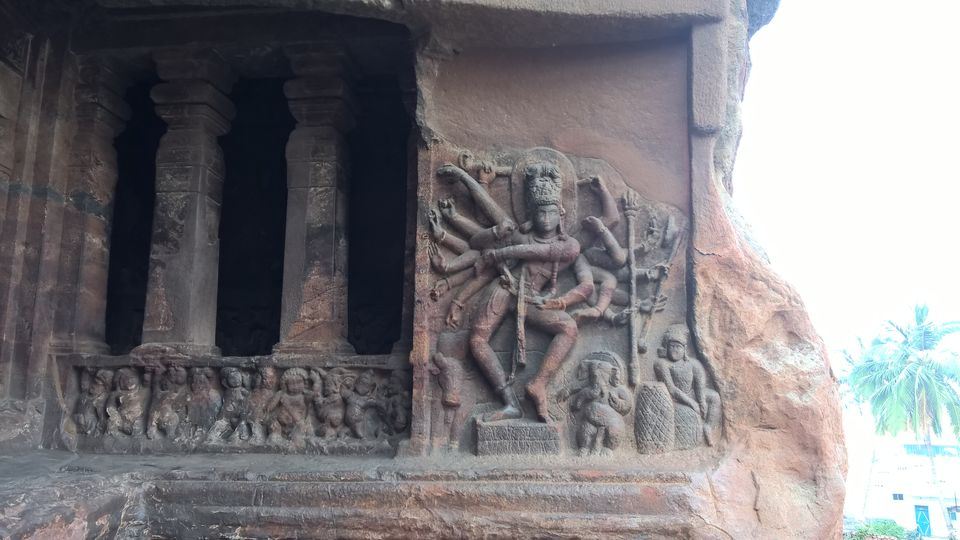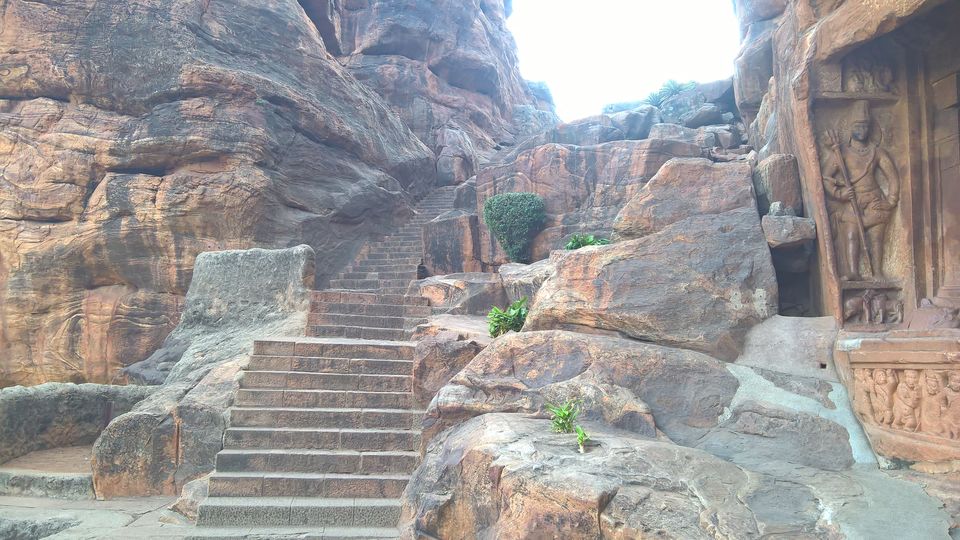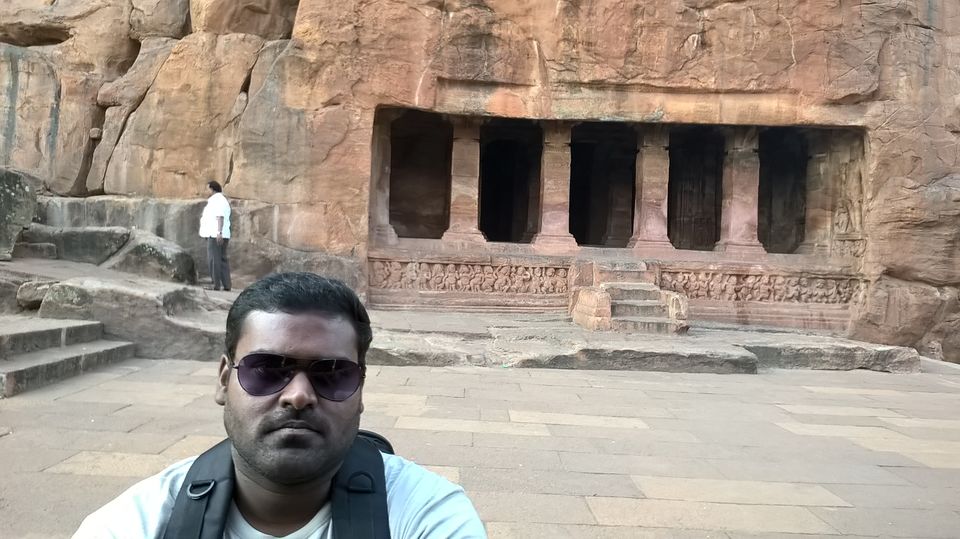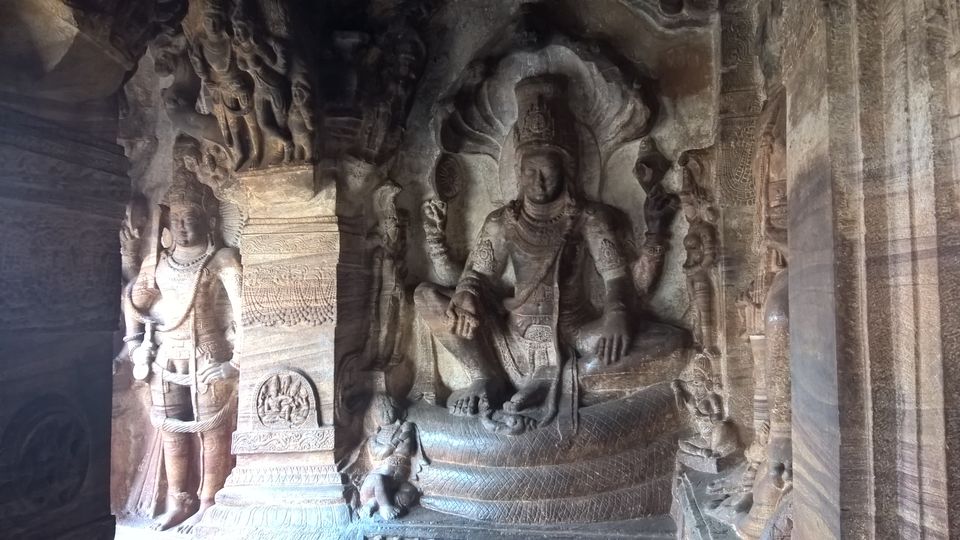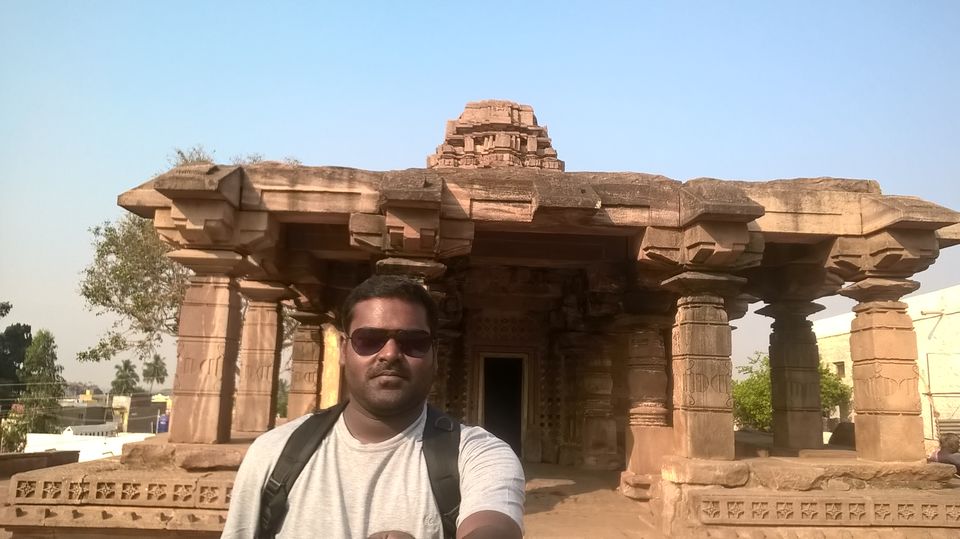 One of my favorites attraction at this site. The "Bhootanatha Group of Temple".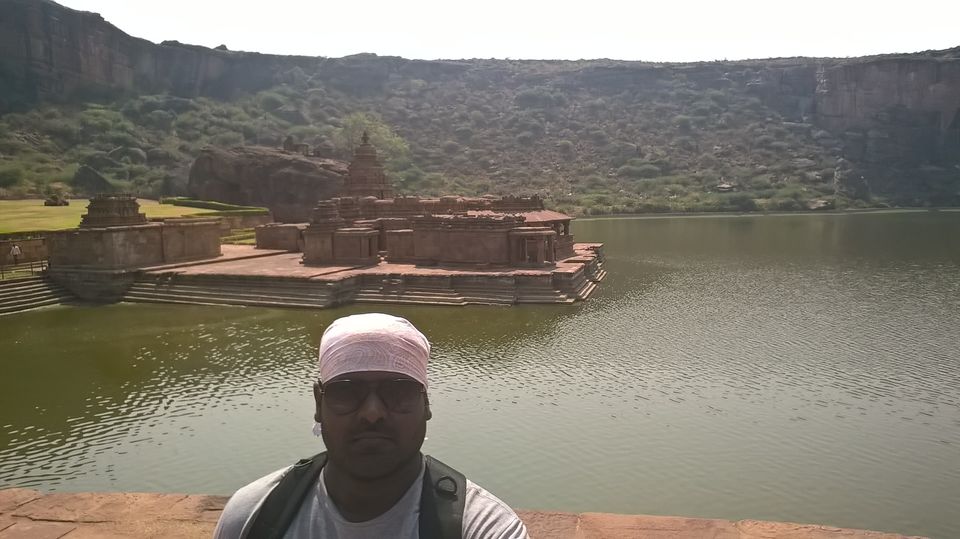 The best view you can get is from this temple or from the top.
After spending good time at this temple. I headed towards Upper and Lower Shivalay.
Badami has several other sites around the area. I was tired after the site seeing where I headed directly after the long train journey ...
I went towards the bus station in search of a room. I got a room at Rs.400.
The next day I headed straight towards "Pattadakal" and on the third day to "Aihole". These location also have the most glorious architectural work by the "Chalukyas". I will share this experience in the next article.
"Badami" is well connected with road and railways. Coming to this place wouldn't be hectic.
I had clicked lots of picture which I have not shared here, To make it short piece for you.
I am sure you travelers would love it.
Till then, Bye Bye ...
Regards,
Your Punter !!!