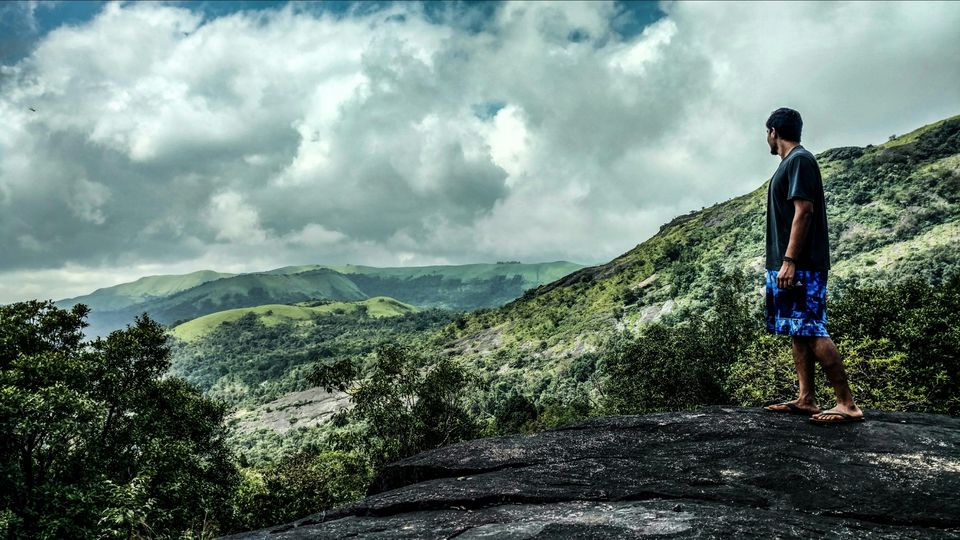 This was view I witnessed on the way to the peak of Narasimha Parvatha, a famous trekkers paradise in the Western Ghats in Karnataka.
To try and describe what this picture is about is to fail the picture in all senses.
Perfect balance of the green white and the blue, none shall and none shall know.
Well about Narasimha Parvatha.. It is also the Agumbe peak located in Sringeri trekking trail in the state of Karnataka in India. It is about 3779 feet high and is the tallest peak in the Agumbe range. what makes the trek and the camping challenging here is that Agumbe is also know as the King Cobra Kingdom of India. One is sure to spot a King Cobra during trekking trail.
This is also one of less explored peaks in the Western Ghats.