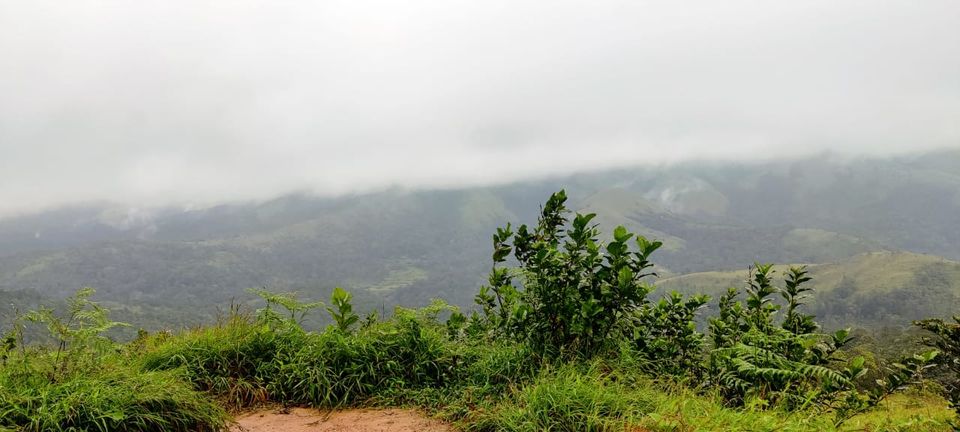 It was our second trip together. Not to be forgotten, we drove from Bangalore to Coorg - "land of coffee".
We kicked off in the morning around 5 am. It took us almost 8 hours to reach Madikeri, Coorg.
We had a wet reception by rain god, I must admit.
We stayed at Amit Niketan, owned by Ex-Defense personnel. Location was breath taking.
We had a sleep for a few hours. Late in the evening, we drove randomly.
It was as quiet as if city was sleeping. Roads were as dark as black. Within those shrubs across the roads had a herbaceous aroma indicating you not to stop and just drive on to eternity. Well, we took a turn and drove towards Coorg Wilderness Resort leaving eternity aside to meet a dear one of ours. Let me tell you, whenever you plan to visit Coorg please visit Wilderness Resort. That's an experience you would have and a memory to add on.
We returned back in the middle of the night.
Next morning, we drove to Kodagu district which is one of the highest peak in Coorg. Those curly roads with trees on one side and hills on the other side was mesmerizing. Please be careful while driving.
Our reception with clouds held us for a while to experience the real nature's lap.
We stood for a while and did nothing. That feeling can't be expressed in words rather can only be felt.
Encountered a shop nearby, ordered a tea and masala maggie. Let me be very honest, no matter how best maggie you have had in your life, this was unbeatable. No maggie can actually beat it at its experience. I would call it a "Paradise meal".
That's the beginning of our life journey. Many more to experience and share.