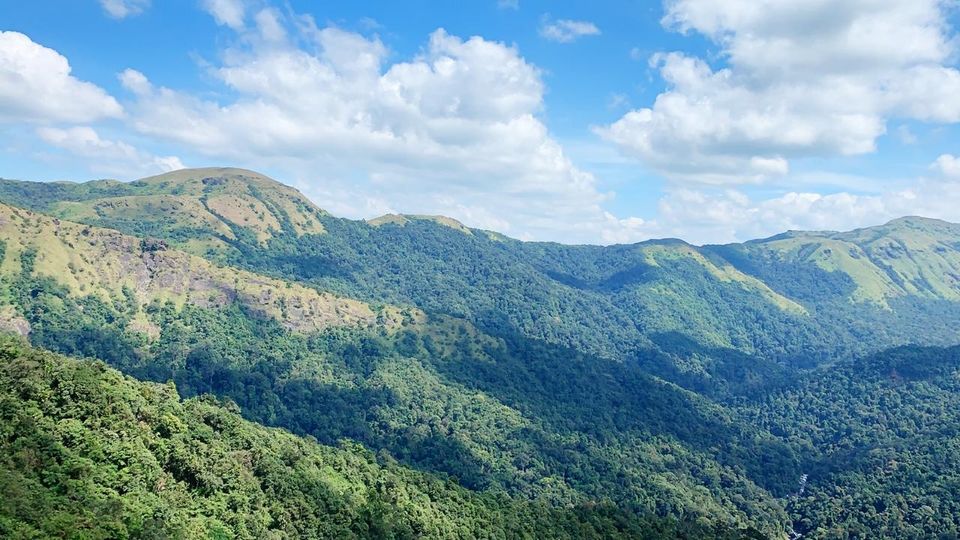 Hello explorers .....
First of all happy Diwali to all !!
This time we planned our Diwali in a very unique way.
As we are in Bangalore ,we thought of visiting Madikeri ,Coorg .
Coorg is a hill town in southern India. Framed by the Western Ghats mountain range, it's known for the Raja's Seat, a simple monument overlooking forests, rice paddies,spices and coffee plantation.
It was a 2 day trip so i will be sharing all the places we visited and few places which we skipped due to time limitation.
We started early morning at around 4.30 am .
Madikeri is 274 km from Banglore . At around 9.00am we stopped for breakfast on midway .Not so many option for breakfast so either take your own or if you are planning to have outside look for some resturants because some stretch you will not get anything .
While going we had planned to visit
Bisle Ghat ...
It was around 260 km from Banglore .We reached here at around 11.30 am .
It is highly recommended place ...As you will reach there you will find greenery all around you and the mountains standing tall in front of our eyes without any obstruction .
View point is at the top of hill ...to reach view point from road you will have to walk little stretch ..
Beautiful view ...can sit for quite sometime ...
Have snacks of your own ..you will not get anything there .(No shops)
P.S - Try to start journey early morning .It is advisable to wear sports shoes .
Get your own snacks and food for journey .
After visiting Bisle Ghat we reached Madikeri at around 2.30 pm .
In Madikeri there are lot of option for stay...
Luxurious resorts to cosy homestay .
We booked our stay at Club Mahindra Madikeri .
Club Mahindra Madikeri resort is an extension of nature itself. With its overwhelming hospitality, extravagant cuisine and larger-than-life luxuries - you are bound to feel at home. As soon as we checked in there were lot of day activities were going on .
We had our tea in our room and then we were good to go.
We attended sweet making activity .
Then for kids there were so many activities like 12 D movie,play area , canvas painting ,glass painting ,table tennis,badminton ,chess and lot more .
Some outdoor adventurous games are also there like zip line ,Burma bridge ,climbing games, coffe plantation tour ...
There are many things but due to Covid some are still not resumed like swimming pool,spa etc .
We did some adventure activities and in evening there were many options like barbeque dinner , buffet or the gala dinner which
included many entertainment events also.
So it is upto your choice how you want to spend time .
I highly recommend this resort for the families and couple too . They have so many activities and events which will make you busy and make your holidays happening and memorable.
Next day we had planned to visit the Abby fall ,,Raja seat and hanging bridge.
Abby fall was nearby .....so we started around 10.00 am .It is worth visiting but little over crowded .So we didn't spent much time there .
We also visited Raja seat it was on the way so also visited there ...it was a sunset view point and a garden .You can visit this in evening time .
After this we went to Hanging bridge .This also is a must visit place.
Boating is closed post Covid .But in garden garden you can have a picnic .
Near parking area lot many activities are there for kids and food options are also available .
After this we had back to Bangalore .It was a smooth drive and little drizzling made our drive more amazing .
It took around 6 hours to reach Bangalore .
P.S - Sports shoes highly recommended.
Try to keep your own food.
Try to avoid going to crowded areas.
While coming for dinner Murli Miltry hotel is highly recommended.
Places which we skipped are -
Madikeri fort ,Omkareshwar temple,Tibettein enclave.
That's all for the this trip ...
See you soon !!!! Till then stay safe and healthy!!!
Take care all !!