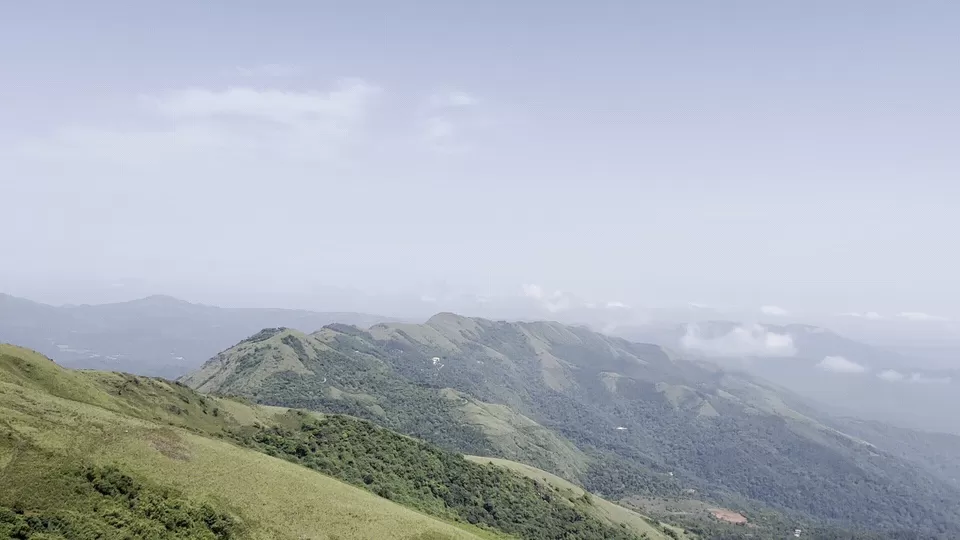 What do you do when parents are in Bangalore and they have had enough of the "nice" weather here?
You take them to one of the countless places nearby. There are hill stations, beaches, small treks, and what not!
So, we decided to take them to Chikmagalur - better known as the land of coffee - and they were thoroughly content with the trip : )
We had planned a three day trip, and had hired a cab from Bangalore itself. Chikmagalur is approximately 260 km from here and once you leave behind the city skyscrapers, the drive is a scenic one. You'll spot steady moving windmills, lakes full of ducks and fishes, and green patches of land - your eyes are definitely going to thank you. And the journey takes only around six hours, which is neither too long, nor too less. We left from Bangalore around 2am in the morning of June 3rd, and were in Chikmagalur by 6am.
Without wasting our time in hotel check-in formalities, we headed straight to the Mullayanagiri Peak, and it was around 7am that we had finally reached there. Be aware that the police opens the gates to mountains only at 6am, so no matter how early you start, one will not be able to see the sunrise from the peak, however one can still catch a glimpse of it on the way to the mountains. But it is better to get a head start, since the waiting queue for vehicles increases exponentially with every passing minute. The cab dropped us just below the staircase that lead to the highest peak of Karnataka, which was Mullayanagiri itself. The climb took quite a good amount of effort, and was especially difficult for the parents. But in the end, it was worth it. The view from the top was so beautiful, and our parents were especially stunned by it. Basically, it was "mehnat wasool" for them :D
Glad we had started early, or else the climb would not been possible with the sun right over our heads.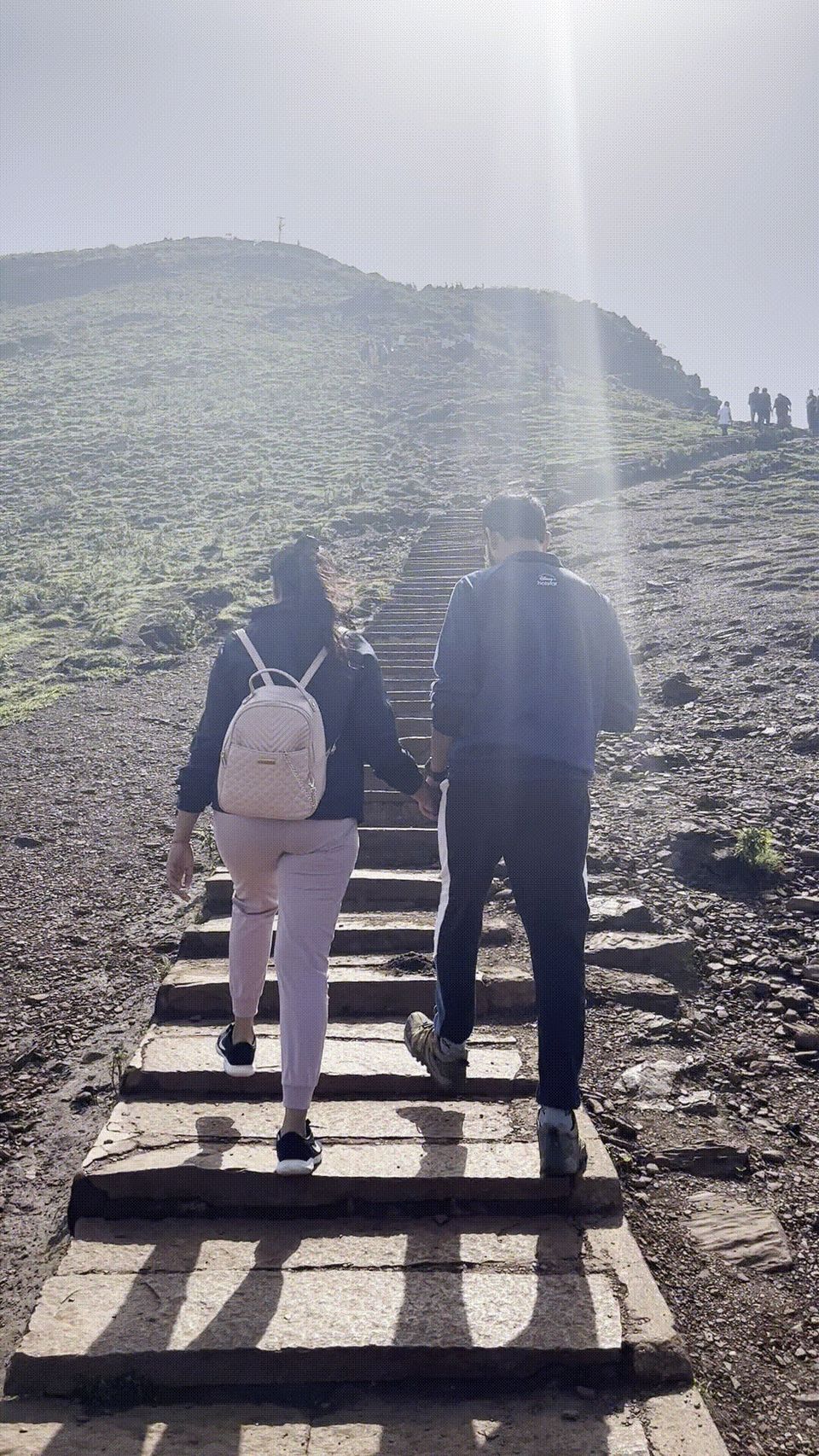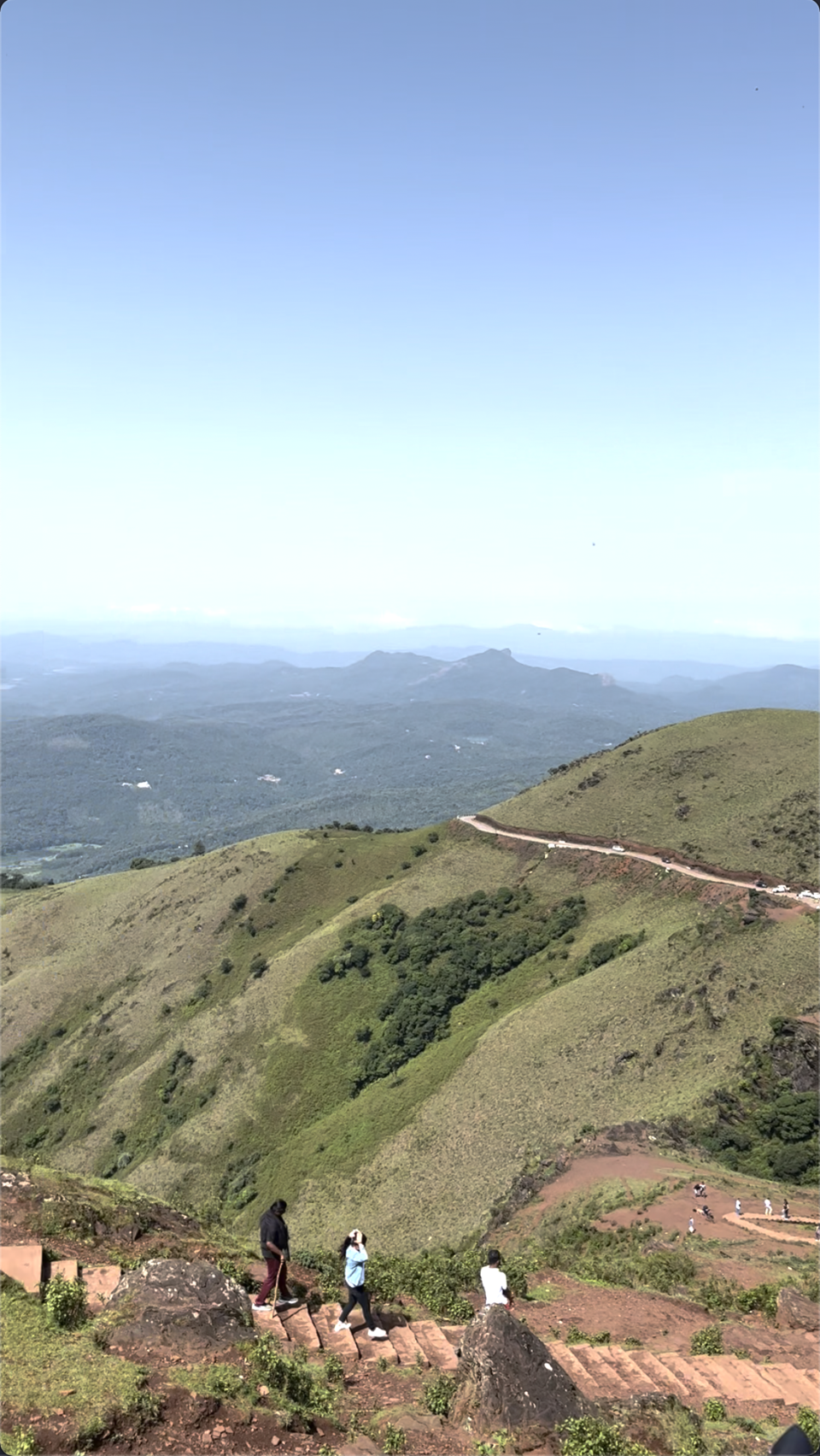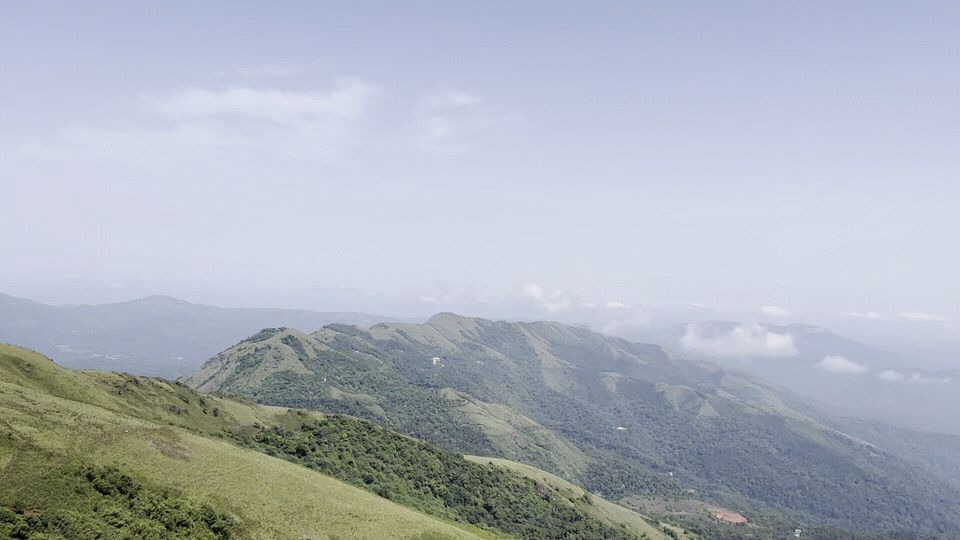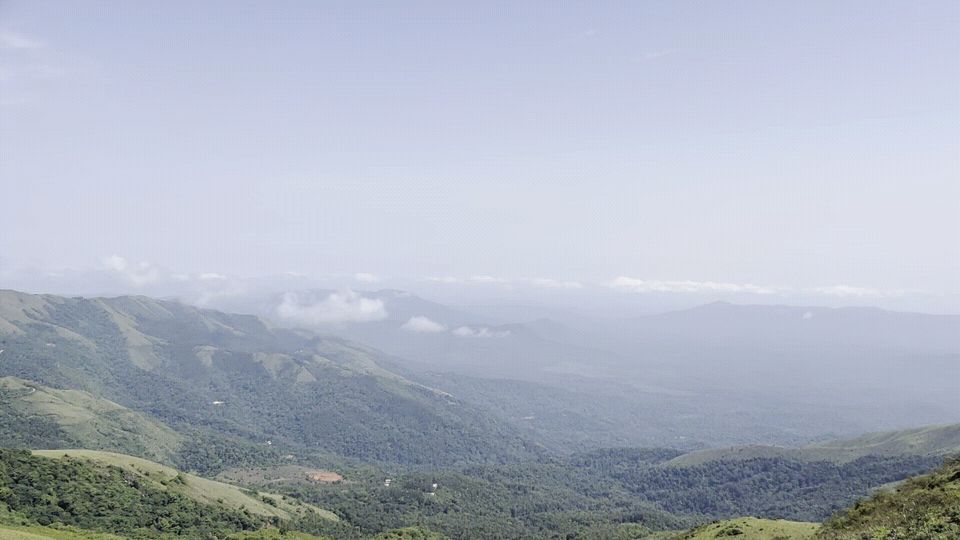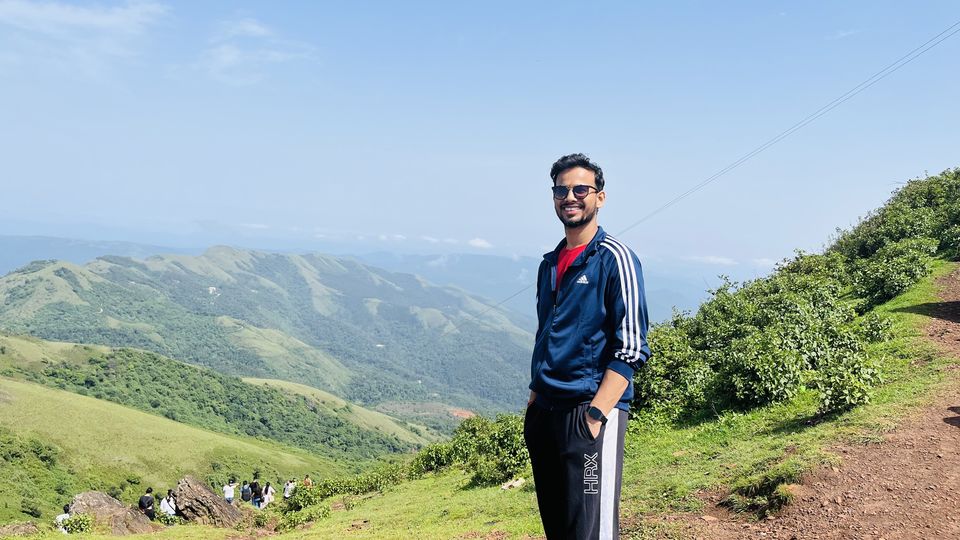 There was also a temple on the top which was very calm and peaceful. The best part - there was no one asking you to donate money for high returns on your investments :P
Having spent a lot of time catching our breaths at the top, we came back down and had the customary maggi and tea, which tasted great given the fact that we had put in a lot of hard work, and were famished. There's an old proverb that goes like,
।। भूख मीठी तो भोजन मीठा ।।
which means that everything will taste better if you really are hungry - or once you've worked hard enough.
Having had a minimal breakfast at the top, our stomachs demanded more, and on the way back from the peak to the city center, there was an excellent cafe known as the Siri Cafe. We decided to stop there. Though the breakfast menu was limited and mostly had South Indian delicacies, we were so famished that just about anything could do :)
And don't get me wrong - whatever they had, it was good.
But for me, the major attraction was not the food, instead the beautifully carved out structure of a lady lying down in the grass. All her clothes and ornaments had been beautifully decorated with plants of all sorts. No doubt, there was a huge rush for photos with the lady 😄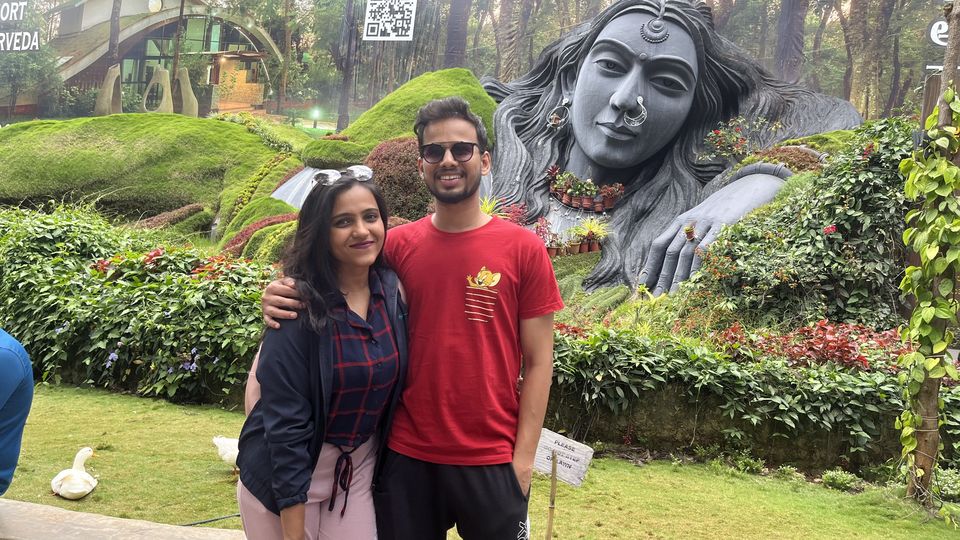 One more point to note about the place is that the availability of fridge magnets is not what you'd expect from a tourist spot. My wife and I have now been following a four year old tradition of collecting a fridge magnet from every city that we visit. We made a mistake of not buying it from here the first time thinking that we might find a better price in a local city shop, but that was our biggest mistake - we ended back coming back to this place to buy a magnet, since no shop was selling it in the city 😅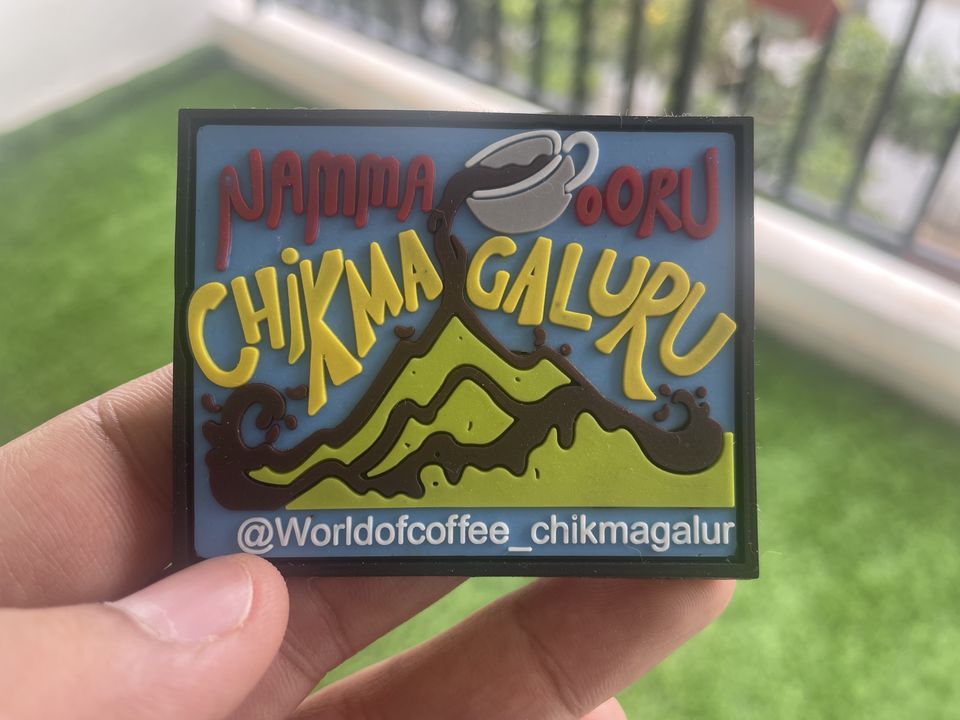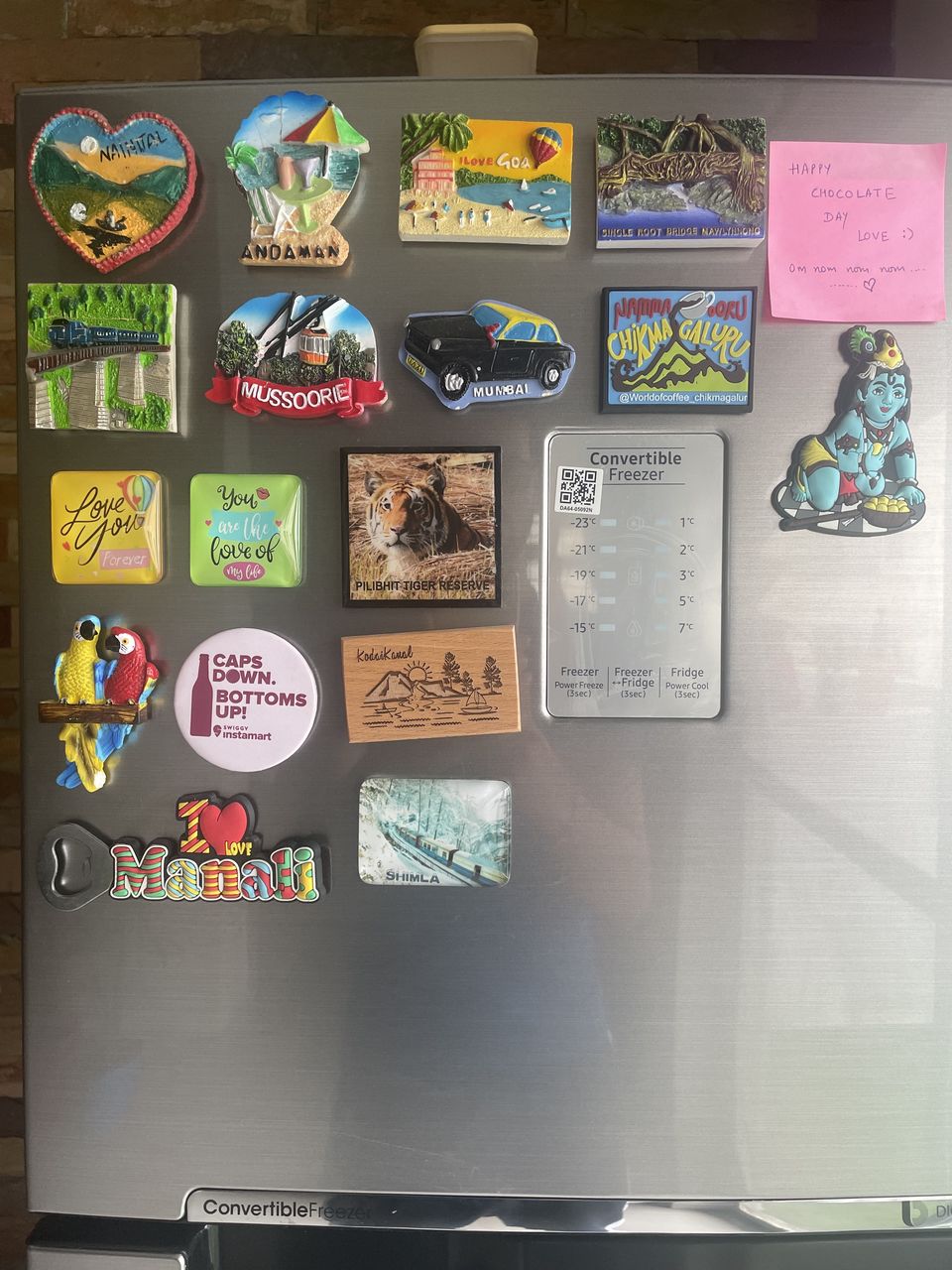 It was finally time to check-in to our hotel, and get some rest as well - all of us had been up since yesterday morning. And that's what we did! Freshened up, got some rest and headed back to our next destination for the day.
Having had a sumptuous meal and fresh minds, we proceeded to our next destination - Jhari falls, popularly known as the Buttermilk waterfalls.
It was around 4pm by the time we reached there, and it had started raining. We got to know that the only way to reach falls was either by the Jeep service that runs between the road and the falls, or a mini trek. The Jeep service had been closed due to the monsoon season. And since our parents were too tired to do a trek again, we decided to drop the visit.
We halted there for some time, strolled around and had a good time nevertheless.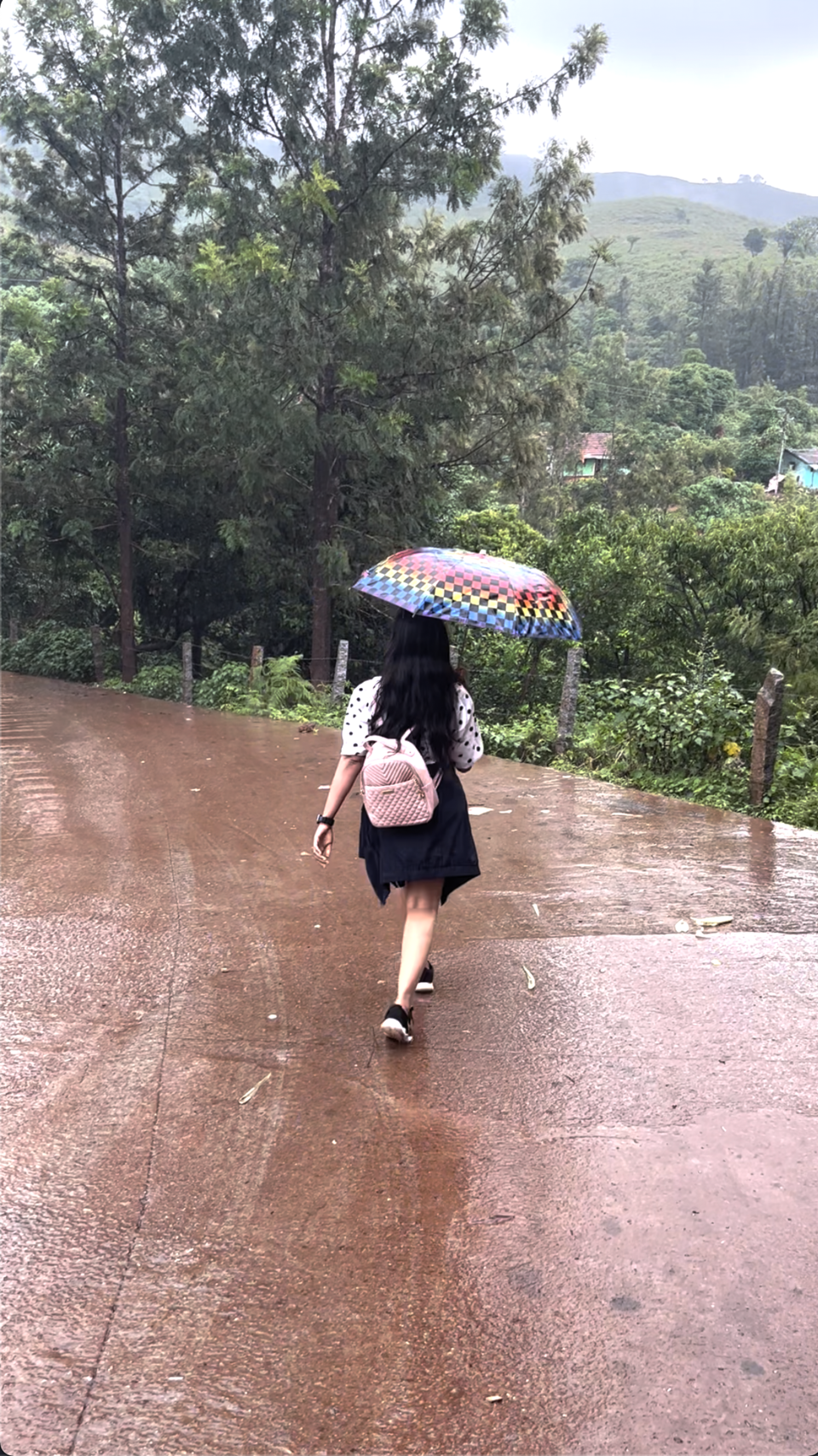 And this was day one of our trip. A lot of fun, laughter, and photos 😃
Stay tuned in for the second day of our trip that I'll write about soon.