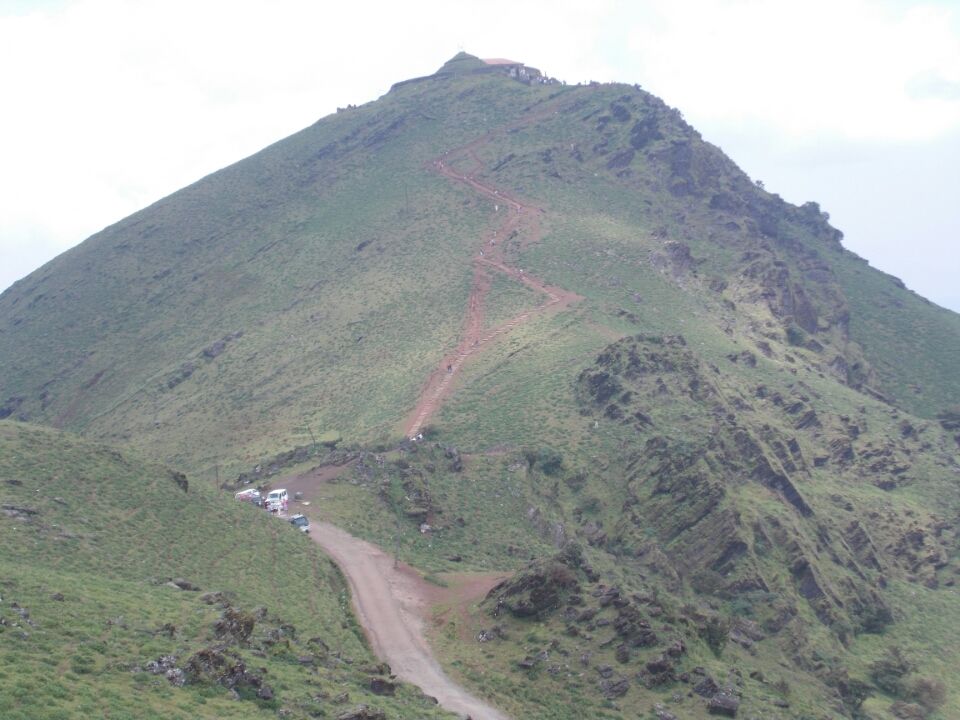 Hey guys its been just a week since ive published my frst trip and now im here to explain my second trip which is also in chikmagalur district.

Every biker in south india would have heard of the name Mullayanagiri-the highest peak in karnataka and goin on a road trip to that place was definitely my dream though ladakh stands first😋.

So a months plan finally was about to get executed and 4 of us on 2 bikes were ready with the bikes serviced and all set.

Our plan was to start at 6 in the morning and as u know one guy usually tries to break the schedule and this happened in our group too😓.

We finally managed to leave bangalore at 7.45 and met my cuzin at nelamangala toll gate.Me on my classic 350 and my cuzin on my pulsar 220 with pillions on both the bikes started off towards hassan highway.

So the route which we took was bangalore-nelamangala-kunigal-yadiyur-hassan-belur-chikmagalur-mullayanagiri.

Our first break was at yadiyur for having breakfast-though the food was not dat tasty we did not bother much and we proceeded further. After a lot of drinks break we finally managed to reach chikmagalur by 2.

The weather was really cool and an urge to ride to the bike increased much more. As we headed our ride towards mullayanagiri... the roads narrowed and the thick dense forests increased on both the sides... the curvy roads are a treat for bikers though not mine... bullets are meant to cruise and not corner😂.

The gud stretch continues uptill seethalayyanagiri and then comes the thrilling part 😍 the difficult stretch of the ride.... though its not dat difficult it seems to be bdcoz of the steepness in that area.

After riding through the rough terrain we managed to reach the peak....and boy was it a worthy ride with nature sorrounding all the sides and u know u cant explain nature it needs to be experienced by our own eyes.

At the peak is a temple and many view points for enjoying the view from the peak... i mean its the highest point in karnataka ryt so it needs to be awesome😃.

After spending some tym in the peak we headed towards our rooms.

So thats it for a day's ride to mullayanagiri guys the trip wic we did was a really long one ill try to post the full trip details shortly until then please read and share.... and if u hav not been there ...just get ue bikes ready pack the bags and leave now... u can thank me later for showing me the place and if u hav seen the place try sharing with others.

Thank you.