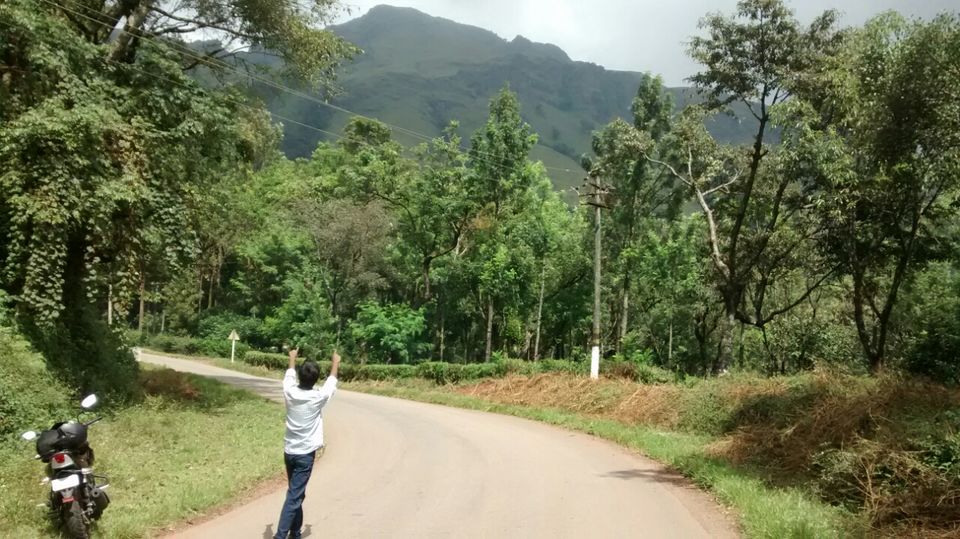 Plannings are meant to be change, this scenario happens in most of our Ride .
First plan was to leave Bangalore By 6AM , we got delayed by the bike service ,getting Bike service is first basic step when you are Heading For Western Ghats Ride.
It was already 10AM when Me and Neeelkant are out of Bangalore city Thus our Expedition Ride towards Western Ghats Started.

Route plan
Bangalore-->Kunigal -->Hassan

After riding over 40 km away from Bangalore we reached Kunigal , Kunigal is most famous for tasty Idly .we had breakfast near highway dhaba .
On the way we visted #Yadiur temple .

We took smooth ride of 189 km to reach #Hassan
It was 2pm when we entered Hassan , we had rest in friend Room who was studying in Hassan.
After some Rest we planned to visit #sakleshpura , we took ride by 4pm to reach sakleshpura, it's 38km away from hassan as we were just 6km about to reach destination there was heavy rain that made us return back to Hassan . we came back to friend room and roamed the city for some time and Had dinner.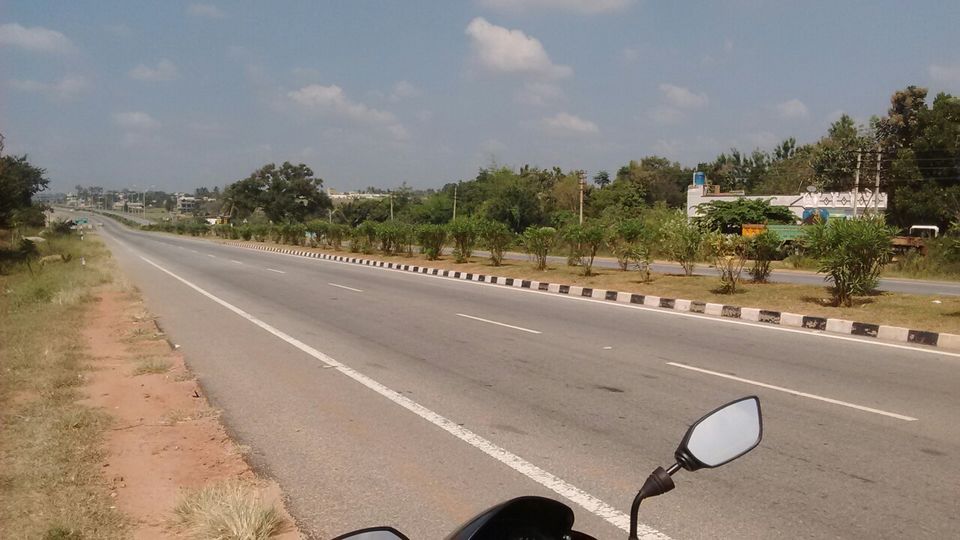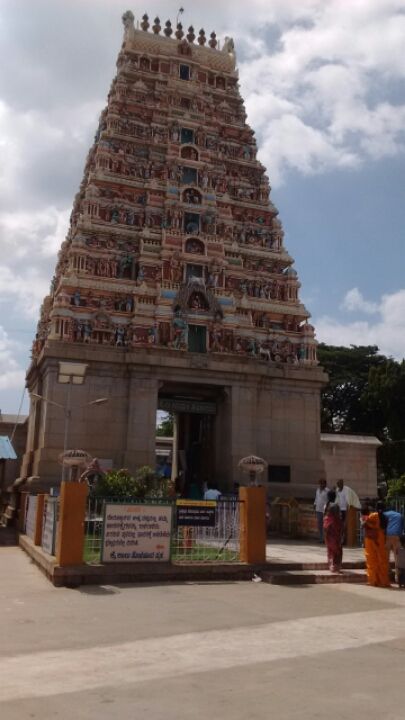 With our lazy mind we woke up late by 7:30 AM Actually it became advantage because there was Numbing of cold even at the time of 8Am , what would have happen if we left by 4AM?


It was already 9:15 when we were at Belur , place of Architectural Heritage. Literally I can say we got numb feeling by seeing chennakeshava temple and monument architectural style next to Hampi. Really one should have greater patience and talent in building those .
#Historical ruling palce of Hoysala's


We continued our Ride to Chikkamagaluru
#land of coffee
Chikkamagaluru is main Door point to reach most of attractive place .

After riding over 23km we reached place called kaimara . from there we took deviation to Reach Mullayyanaguri peak.
We rode 12 km up the hill with narrow roads to sitallayyanagiri. From there again 2km more to reach parking place of Mullyanagiri peak.
After climbing over 300 concrete steps we reached Karnataka's Highest peak "Mullayyanagiri" 1930m (6300feet).
#Awesome feeling # best hill point view
During Rainy season this place will be Heaven spirit.

It was 2pm when we arrived at kallathgiri falls holy place of veera bhadreshwara temple. During Rainy season this place will be drown by water fall's.

#Kemmannugundi
About 12 km from kallathgiri we reached kemmannugundi Garden point.
Early morning we can see moisture hill view point . As it was Hot afternoon time we were unable to catch those moments.

By 5pm we reached #shimoga . I use to define this place as our Nomadic capital city, Because most of our road trip pass through this place.
We had rest in shimoga for an hour and we continued our ride, It was 9:30pm when we reached Ranebennur (Haveri dist.) That was an End to our 2 days Road trip ,We covered over 680km of Ride.

Ride Towards western Ghats is always best feeling .!!! Because of three Reason.
* crazy curve roads with Humidity
* green spirit atmosphere
* Hill points

#Deepak Deep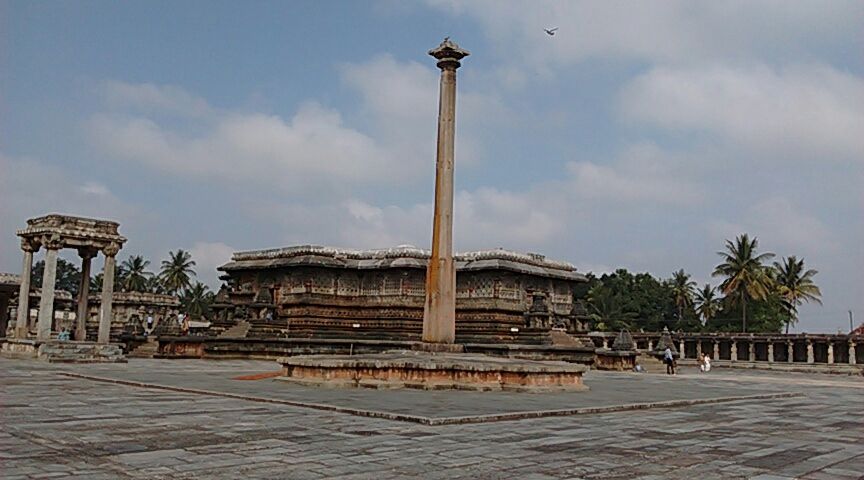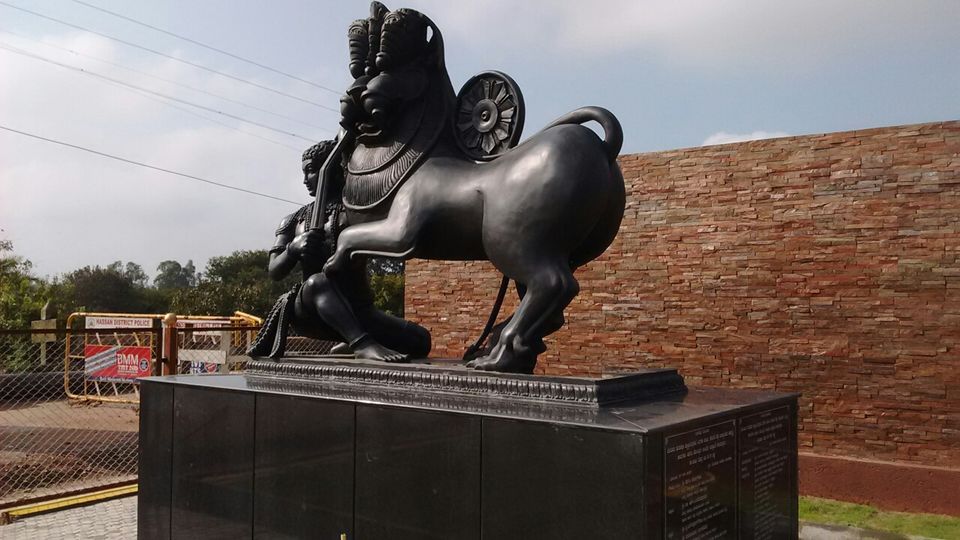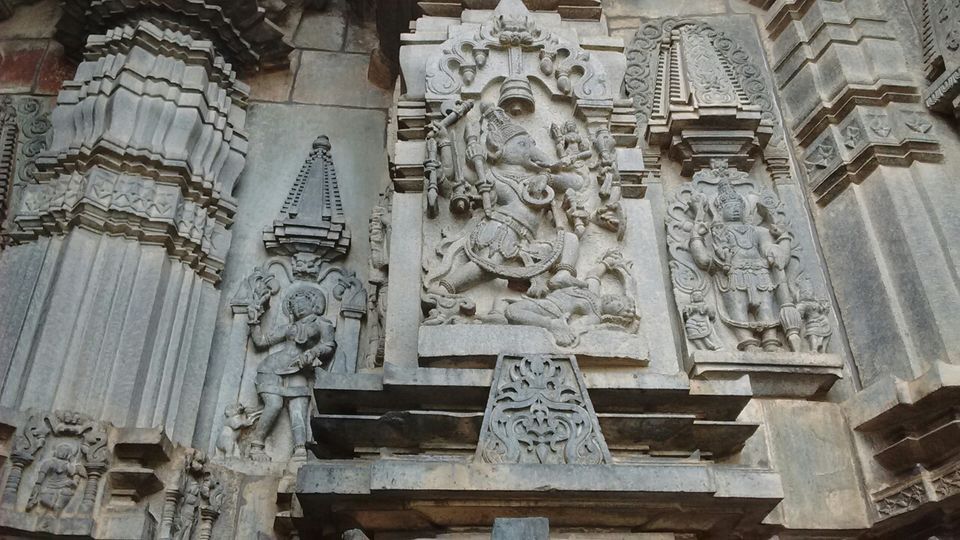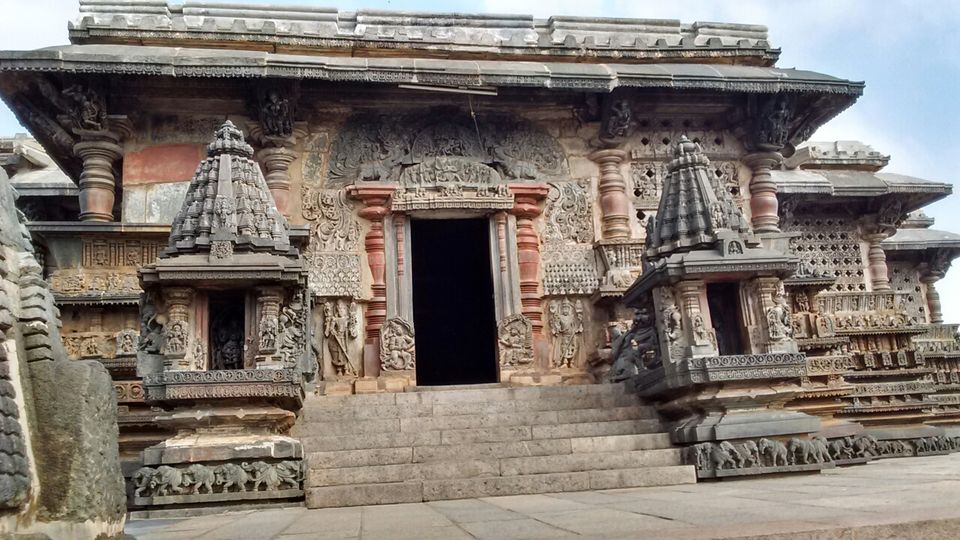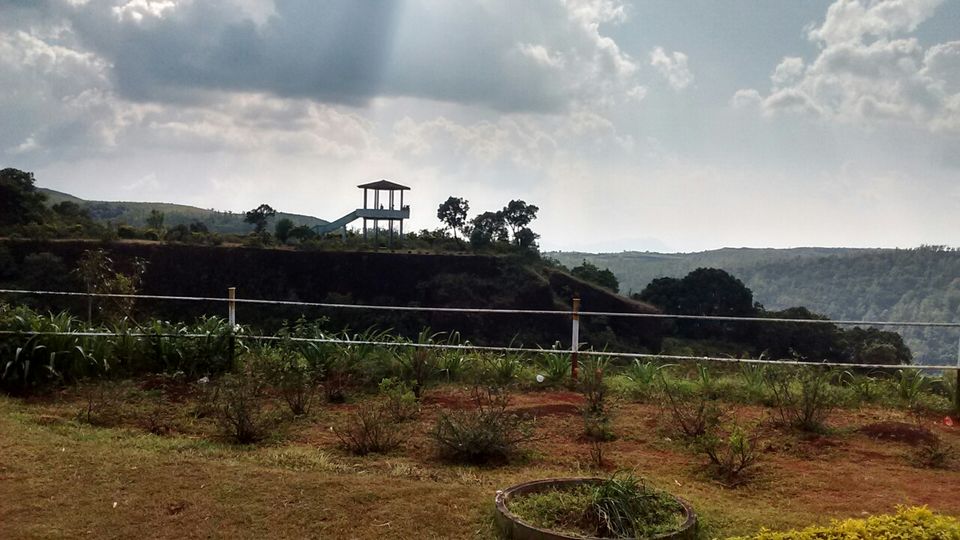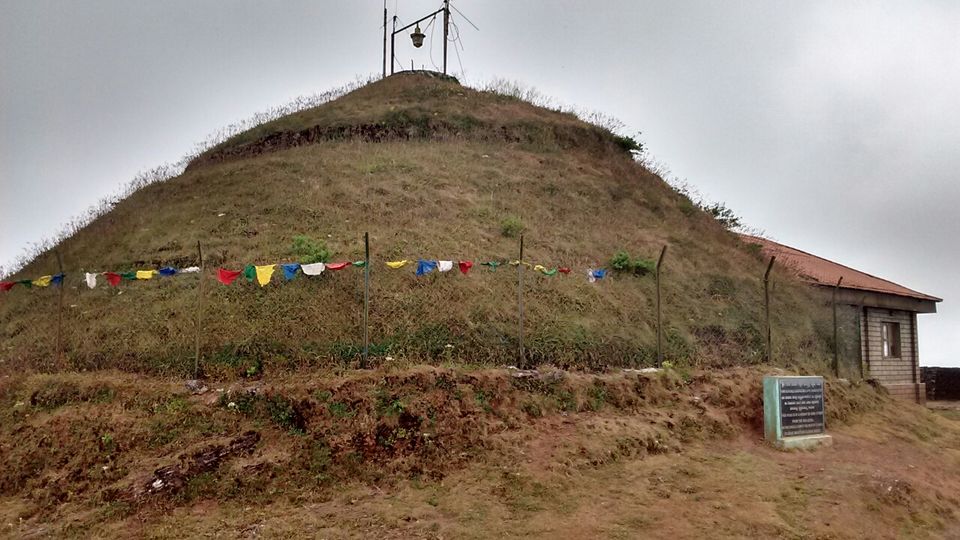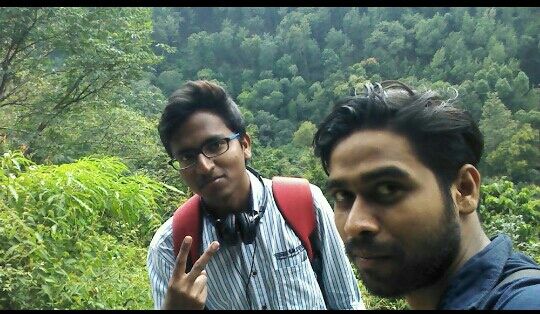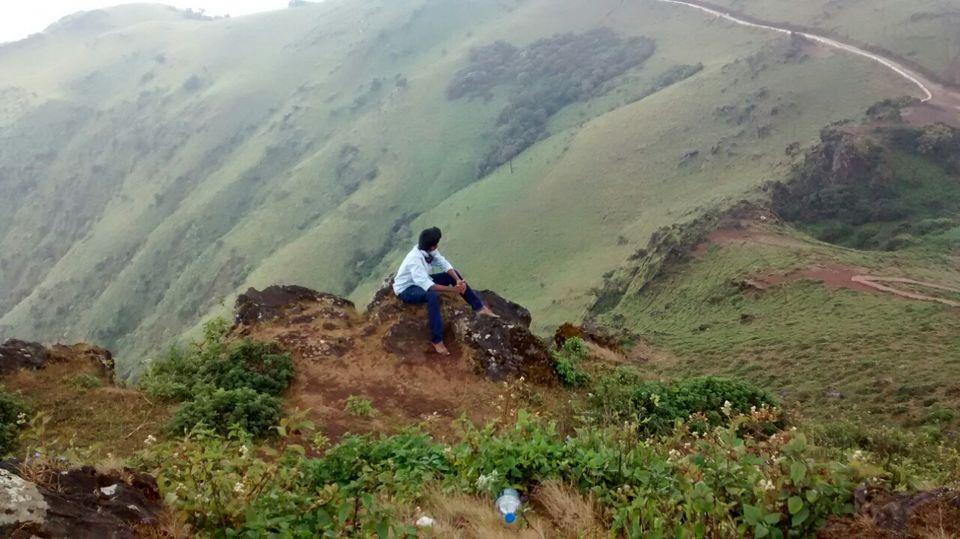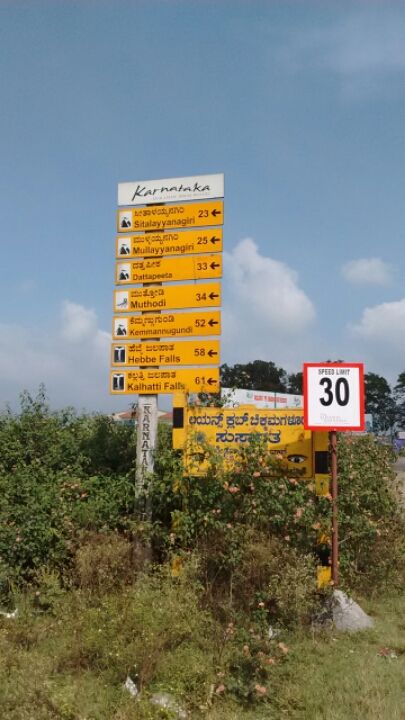 The kemmannugundi Hill station is ringed by Baba budangiri Range , with cascades, mountain streams,Best sunset view can be seen
Karnataka's Highest peak (1930m)best Hill view point .