Chikmagalur is a place in karnataka about 249km from bangalore which manifest the desirable form of amiable environment and foogy nature . Sightseeing and hiking have a protruding place in the tourism sector of this small town .Chikmagalur has almost all the ingredients of a hill station .
As it was a sudden plan, travel mode had to be decided within a day for Chikmagalur.After a 6 hour long journey from Banglore in night,Eyes full of sleep just sparkled with the happiness along with the cool breeze which forced us to be all awake.The morning was spent in the dhaba gossiping over cups of coffee and pakodas. After some time we booked a taxi and followed our way to Mullayangiri hills.
1. Mullayangiri hills:
"Live your life by a Compass not by a Clock"
The hill stands at an height of 1932 m above the sea level and the view from Mullayangiri is mesmerising. The hazy landscapes are scattered with Serpentine paths and grassy patches. The easy to moderate difficulty level of trek ensures that people with little or even no trekking experience can complete it in a relatively effortless manner .The path becomes extremely slippery and crowded with leeches during the monsoon season, "Par kehnde daar ke aage jeet haii", so nothing matters.The view after reaching pinnacle is worth a capture on camera.Cloud seem to be close to the earth with lush green grass and cool breeze .It was just pardise on earth.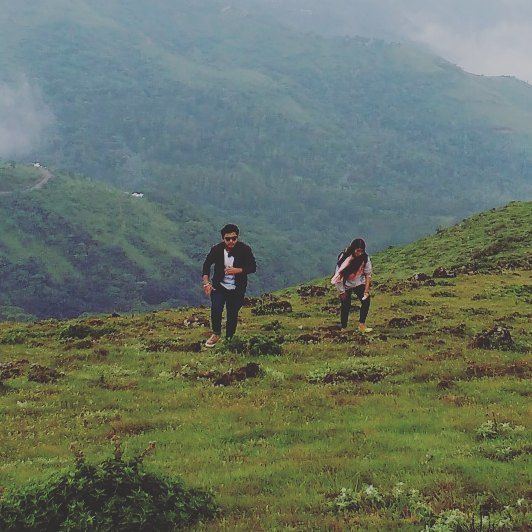 Baba Budangiri is known as a pilgrimage site for both Hindus and Muslims.There is a famous trekking trail between Mullayanagiri and Baba Budangiri which is an adventurous experience .Unique mountain flowers called kurinji blooms in these hill ranges is a treat to watch.Having hot pakodas at few stalls here is a stupendous experience seriously.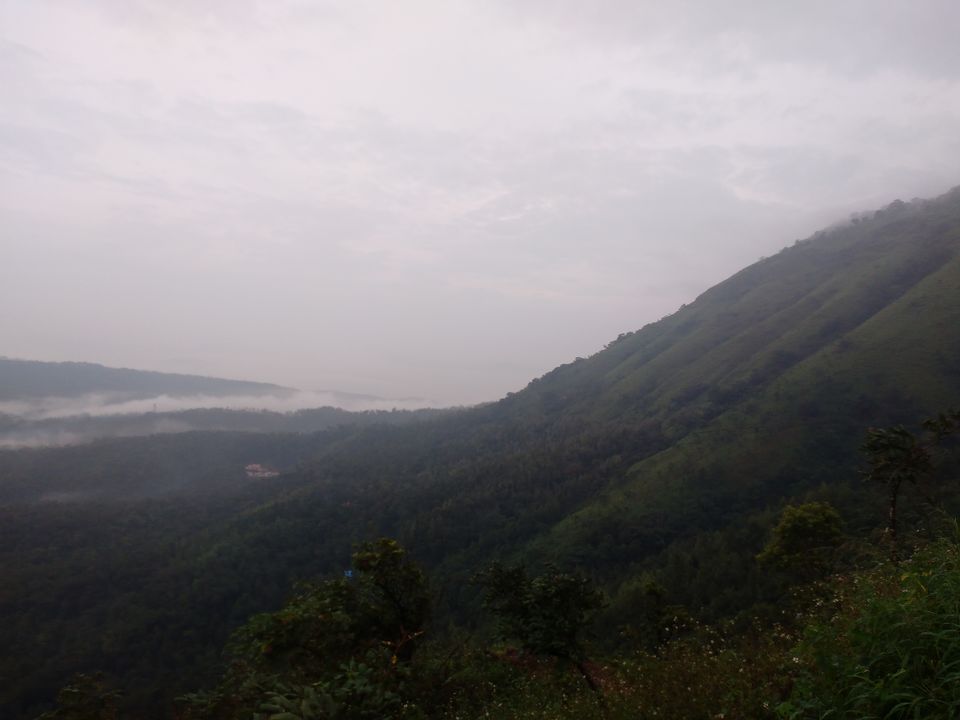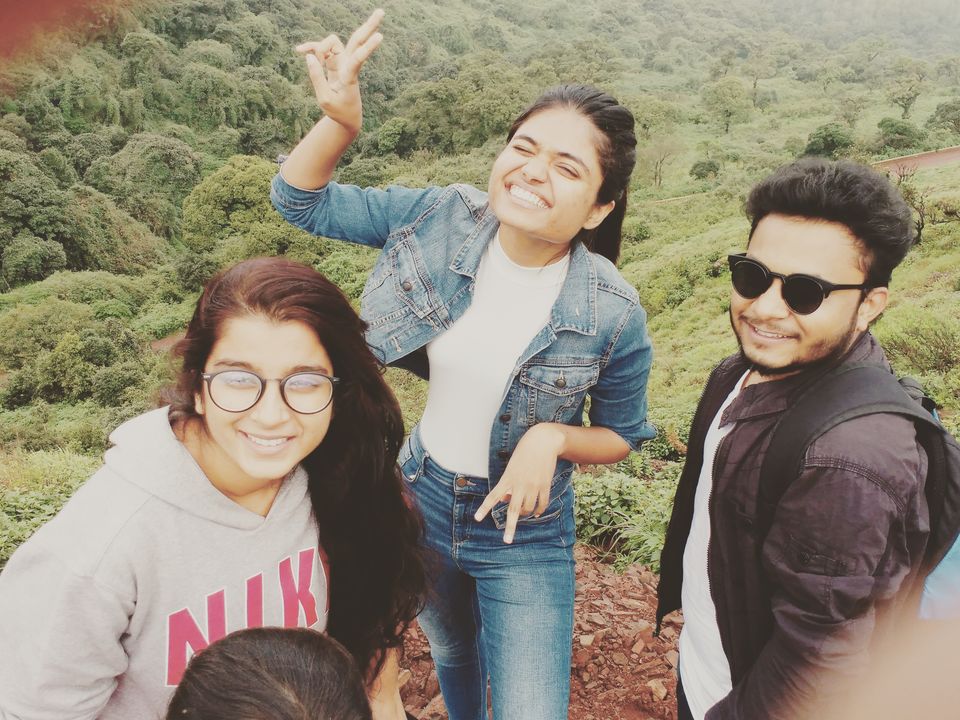 3.Hirekolale lake:
On the way to hirekokale lake you will see people chilling out in small waterfalls .Huge Traffic chaos was seen on the way so we couldn't resist playing music and tapping our feet at the same time in the taxi.Within half an hour we reached the lake.This place can really help you quiet your mind and find serene with that cold breeze.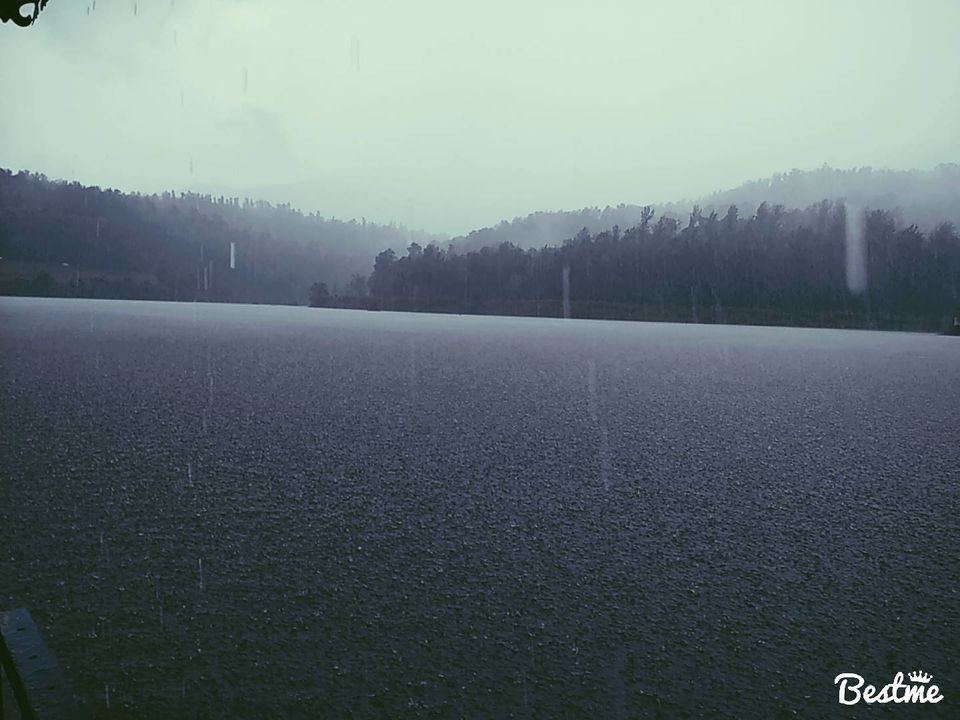 I must say people here in Chikmagalur were very palsy-walsy and jolly kind.Mushy weather,serene environment not quiet nigra but streamy falls is what I recall of the habitat.
It was an eventful trip and inspite of drizzly weather we were able to footslog cliff.