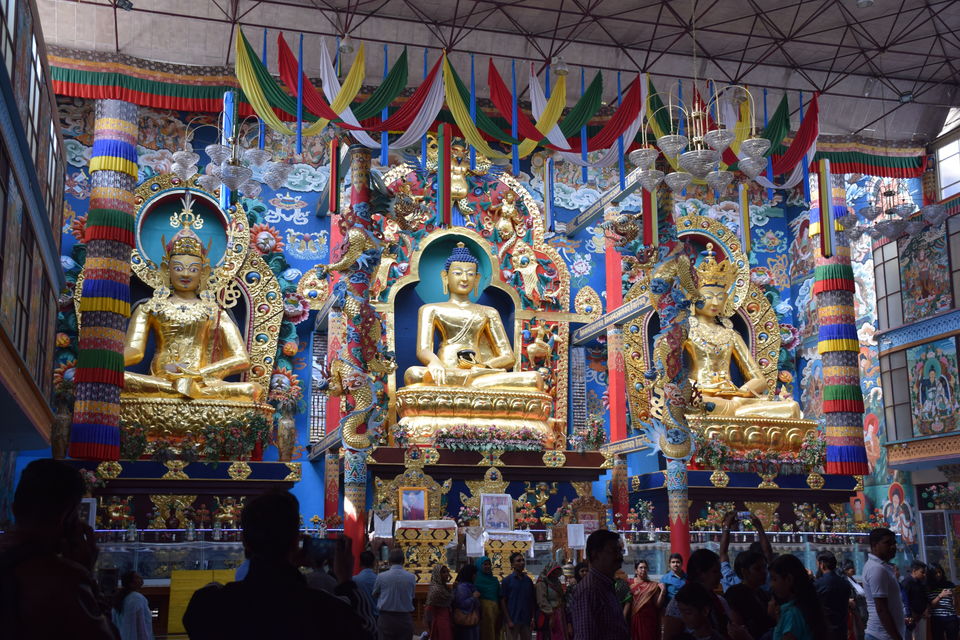 I have been living in Karnataka for almost 4 years now and have traveled a lot on weekend trips near Bangalore. But longer holidays were normally destined for long hauls. This time the plan was to keep it simple, a road trip covering the entire coastal Karnataka till Karwar. So on the eve of Christmas, I finally set off on this most remarkable journey of my life spread over 7 days.
The Karnataka coastline stretches to 300 km from Mangalore in the Dakshina Kannada district to Karwar in the Uttar Kannada district. There are several beautiful beaches along this coastline that attract tourists from all over the country and the world. Normally I have found blogs talking about people making trips like Bangalore-Udupi or Bangalore-Gokarna which always meant a straight 8-hour car ride. I wasn't ready for that. I had a baby traveler and hence wanted the entire plan broken down in small hops. For ease of reading, I will break it up in day wise.
Day 1: (Saturday 24th, 2017, Bangalore – Kushalnagar, travel time = 6 hours)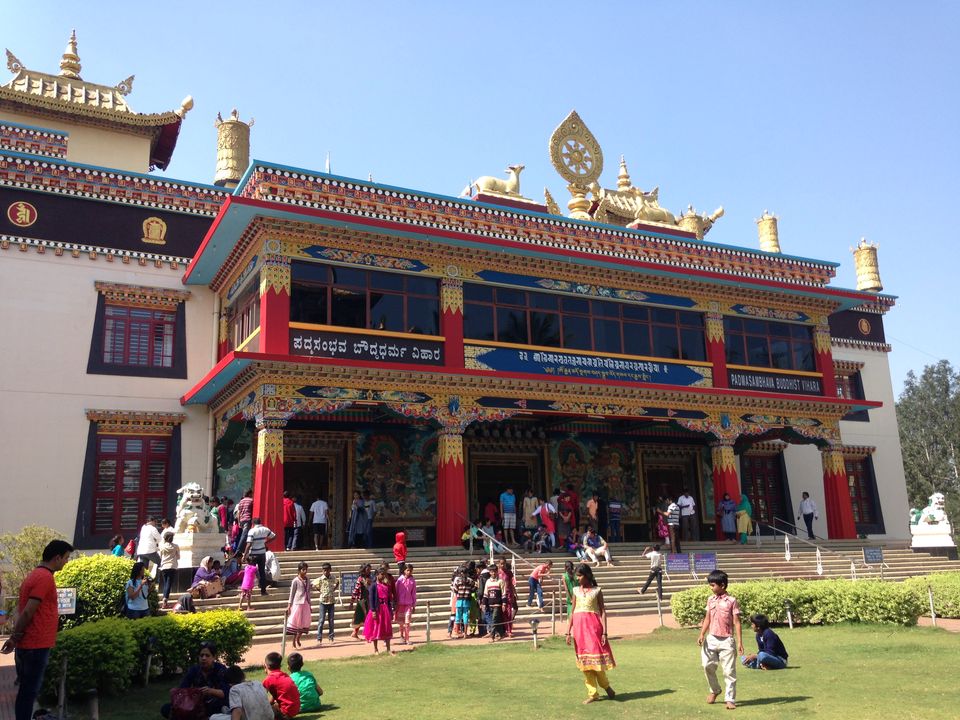 Golden Monastery
The early morning start at 5 gave us a good opportunity to cover a fair distance in short time. As customary we stopped in between to have tea. We wanted to see Golden Monastery in the early hours before heading towards the hotel. The journey time was around 6 hours although the road conditions throughout were fine. This Tibetan settlement at Bailkoppa or Baylkuppe is the second largest Tibetan settlement outside Tibet. There are over 7,000 monks and students at the Tibetan monastery.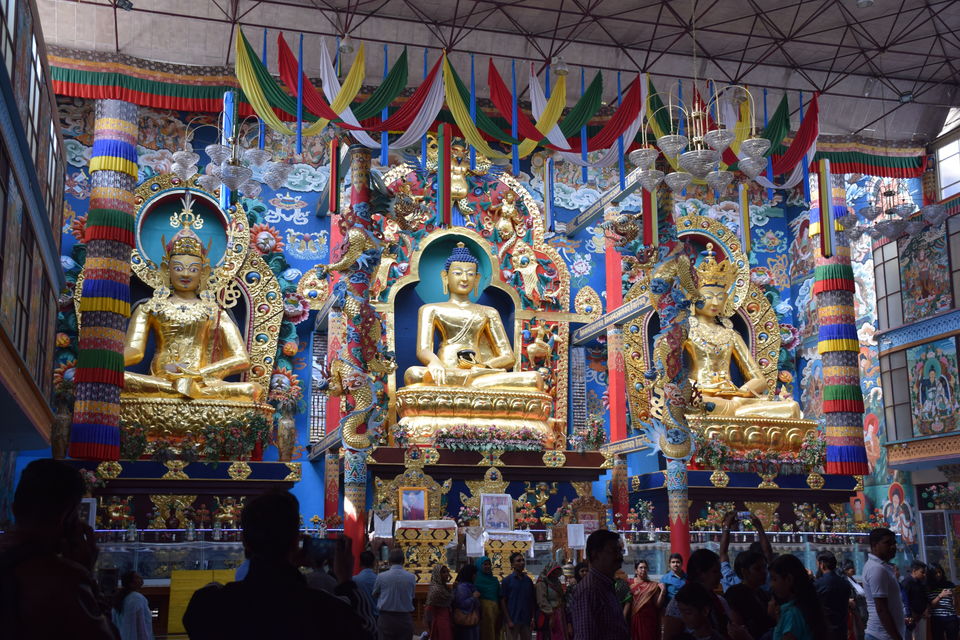 40 feet Lord Buddha
The 40 feet tall golden Buddha statues are the major attractions of the Monastery. The statues of Buddha, Padmasambhava, and Amitayus are the notable ones. The walls of the temples and the institutions are decorated with colorful paintings depicting gods and demons from Tibetan Buddhist mythology. The altar is decorated with flowers, candles and incense sticks. This was more of a pit stop rather than an actual destination but it provided us a good break.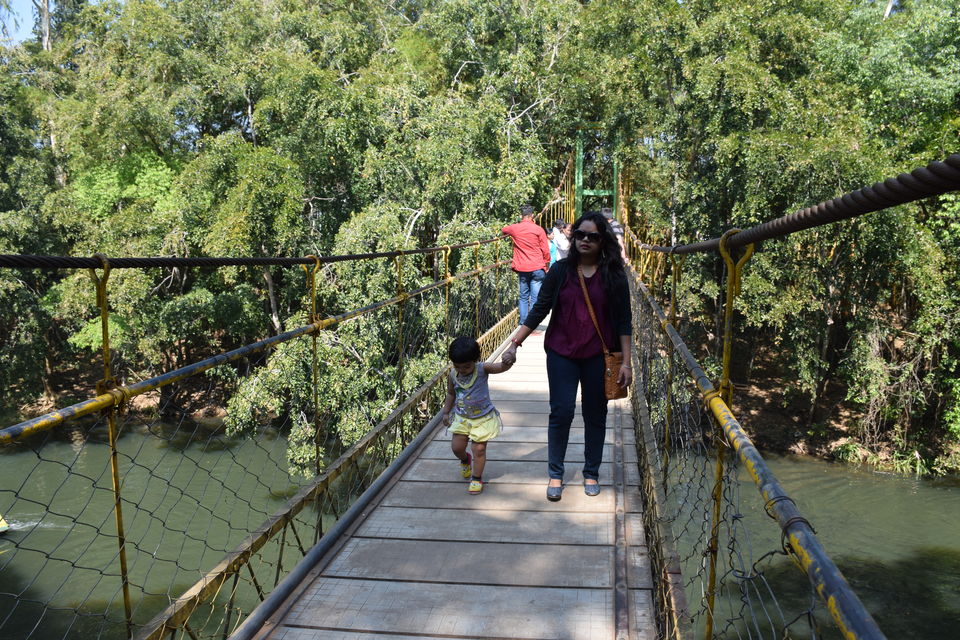 Hanging Bridge
We stayed at Palm Era Resorts, which is situated in a large property almost opposite to Nisargadhama Kaveri. It is a small island in Kaveri River which has been converted into a small park cum zoo. The ticket cost is very nominal around 20 rs. The place became very crowded within few hours so it was good on our part to come just after lunch here. The entry is through a hanging bridge and has steps leading you to the boating place. Even though it was very sunny outside the trees and thick bamboo groves were giving much-needed shade.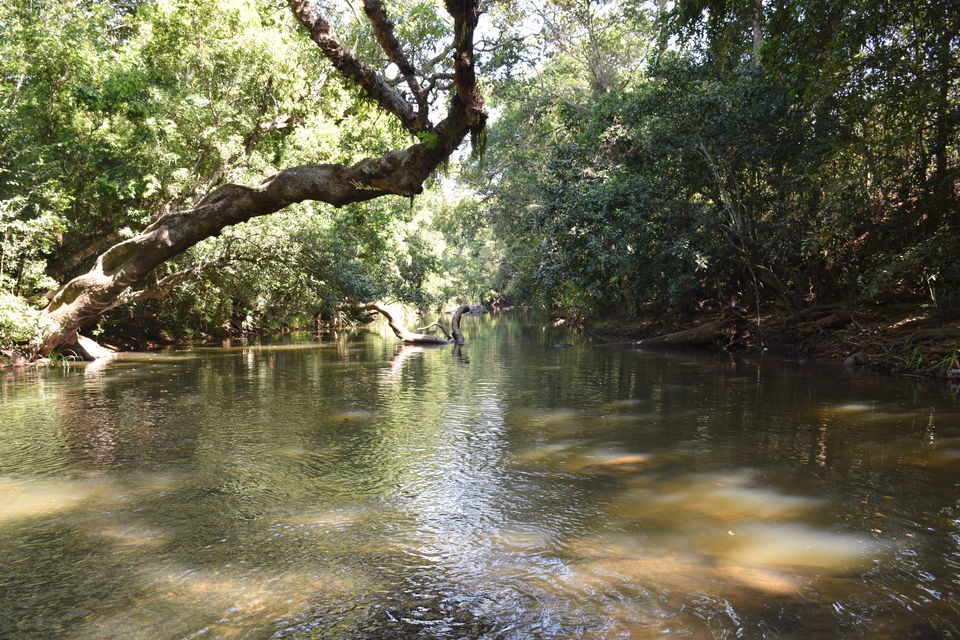 Kaveri
The place is enjoyable for kids as it has enclosures with animals like rabbit, birds, and deer. Saw signs of Elephant Park but could not find them. Don't compare it with a big zoo but its still a nice place to explore. There are many tree houses spread across the park and you can use anyone you like for a good top view of the place. Don't forget to walk till the end where you have deer cages. It's a delight to see Kaveri up close and personal nestled among trees with minimal daylight. The place is full of rocks with water flowing gently over them giving you enough place to sit, play and dip your feet in the water.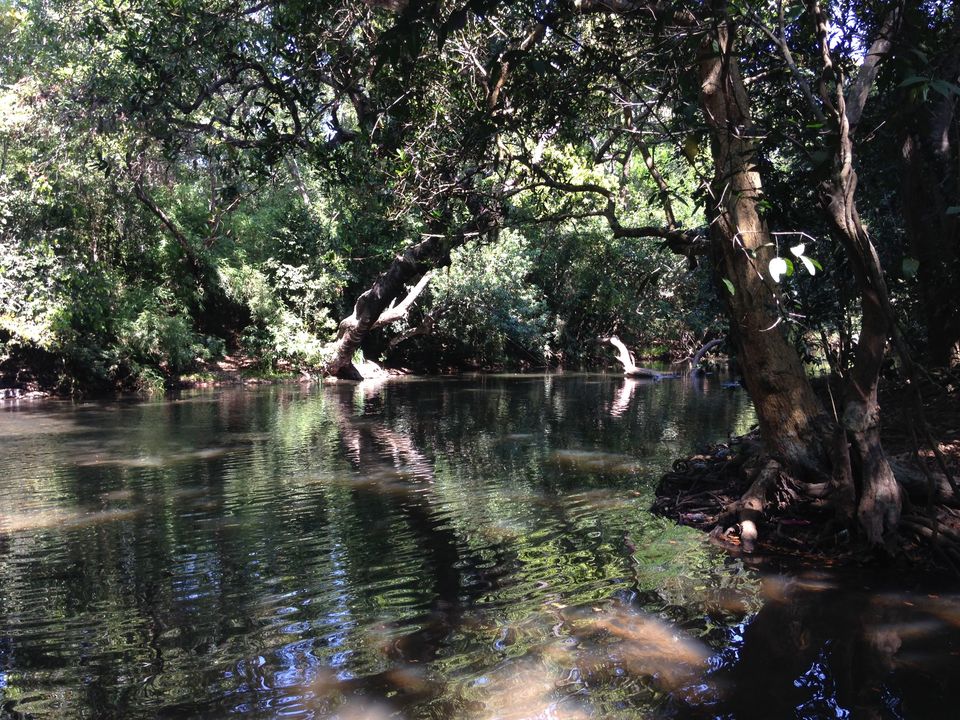 We spent few hours there and then headed back to the hotel. The evening was spent at the resort having Christmas dinner around the fireplace alongside a very excited group of kids dancing to the tunes. The weather by this time has turned cold and everyone was huddled to the warmth of the fire. The other important place to visit here is Dubare elephant's camp where you can watch elephants taking bath and playing with each other under the watchful eyes of the custodian or Mahavat as they are locally called. Full points for being a good place to relax and unwind for a short break near Bangalore.
Day 2 - Bekal Fort
Day 3 and 4: Malpe, St Mary Island and Udupi