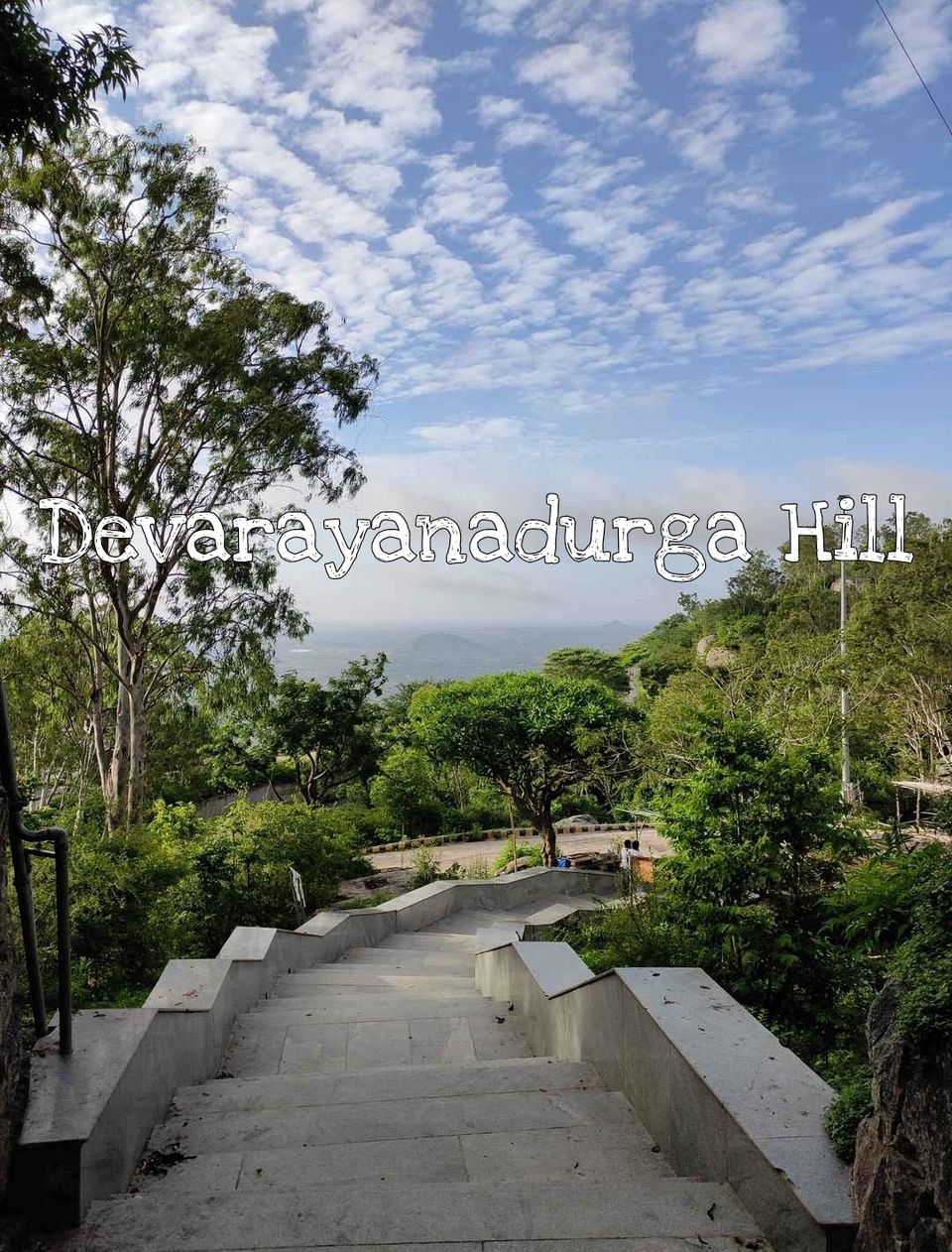 A very peaceful place .It's the best to visit there early morning . I started from Bangalore at 3.30am and reached there by 5.30 am in my two wheeler. There are two temples one at the bottom and one at the top . You'll get the best view from the top.There are a few hairpins for the riders to enjoy.There is nothing here for people who are looking for a trek,it's the view, peace of mind and some amazing photos you get.When I went there the temple at top was closed,I think hasn't opened after the lockdown. There is nothing else to see except the view point at the top.There is a lake on the way here and that's pretty good too. The Road to dd hills is also very nice ,good for photography. There is no entry fee. It's a good couple and family place to go as a weekend getaway , early morning ride,see the rise , enjoy the climate and can be back by the noon.There are quite a few hills nearby, there was actually a huge rock on the way which I hiked to capture some good photos,but on climbing I got to see that the rock was actually just a small part of a hill. I ended up hiking to the top of that hill and the view from there was pretty amazing. If you're interested in trekking random hills it's always advisable to go in a group. There is another hill just a few km from here , shivagange . The view from there is pretty good as well .
The photos of the huges rocks uploaded are of that of random hill I hiked.
The things I carry during all the treks that I go on are
A bottle of Water
Chocolates
Pocket knife
Pepper spray
A small medical kit
A speaker
A jacket and a cap
And always make sure to wear a good pair of shoes and please don't throw any of the plastics over there, keep it clean.
Difficulty level - Medium
Risk involved 1/5
Worth factors- 3/5
Overall Rating- 7/10
For any queries feel free to comment below, for more trekking/travel content follow
IG- wabisabi.stories
Safe trekking 🖤
Arjun