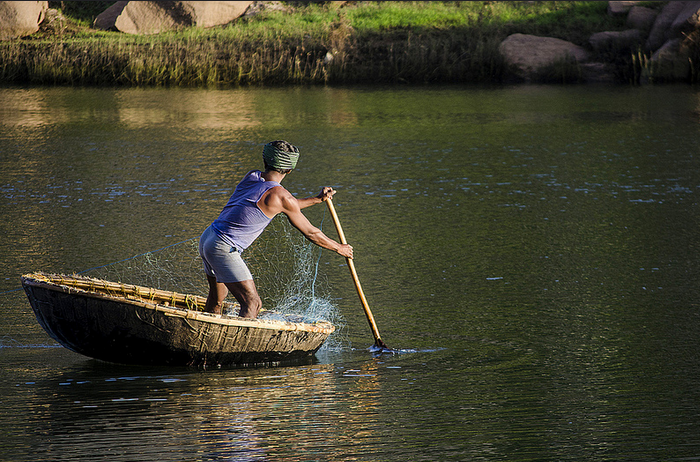 Sometimes all I want to do is to get away to a beautiful place and do nothing. Be in my own thoughts, relax and enjoy the beauty of the nature.
This trip to
Hampi
was the best trip so far for me. It was a random plan to take off to Hampi on a Friday night. So we booked our tickets from
Bangalore
to
Hospet
. Reached Hospet early in the morning and took an auto to the river. To go to otherwise of the river we took a boat which costed us INR 10.
We had booked the rooms with Shanthi resort so we directly headed to the resort. Shanthi resort is one of the best in town. The view from the resort was breathtaking. We stayed at Hampi for the weekend and all we did was to chill. Wake up in the morning to some nice coffee and watch the sunrise and sunset. Long conversation in the restaurant and going for a swim is what I can sum up from this trip.
If you are looking for a chilled out weekend getaway where you do nothing, hippie island is the place to be.