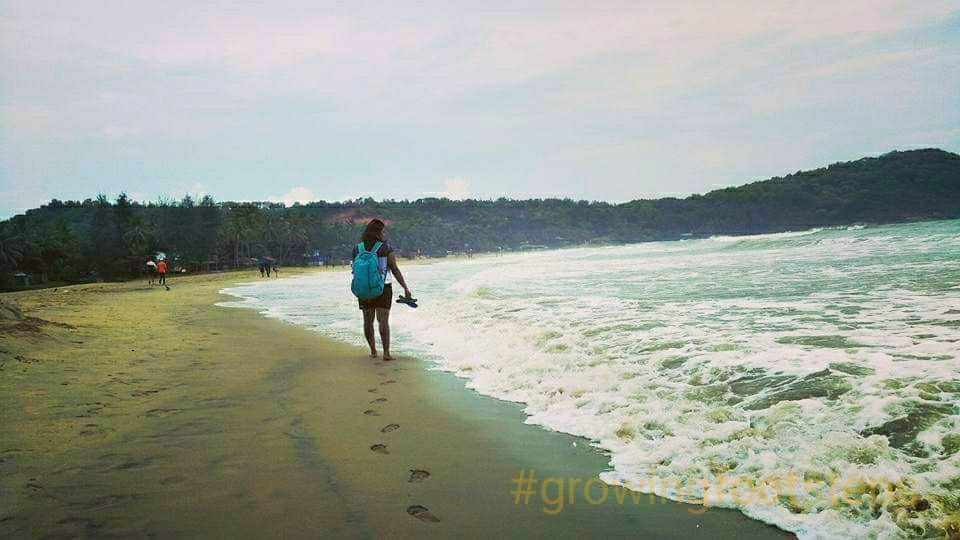 As the sleeper coach approached to the hill top, the hide n seek of the view of the sea and the lush green tall trees started. It was 6am of a drizzling June day and after months long waiting I inhaled some fresh air.
Sometimes no plan is the best plan. It was actually a few hours decision to board a bus to Gokarna. And now I repent why couldn't I stayed a lil longer there.
The tiny coastal town of North Karnataka, having a strong smell of Maharastrian architecture, is a new high amongst the Gen Y. And it actually is capable of stealing one's heart with the natural beauty that it's blessed with.
I am not a beach person. I settled for this trip only because it was a trip of many Firsts and the sea in Gokarna starts where exactly the Western Ghats ends. But *Kudle* made me bound to fall in love with the sea.
This secluded beach, not having any motorway access, gives a feel of having the sea in your backyard. From the drop location of any vehicle Kudle beach is around half a km downwards trek. N then the pot shaped shore adorns one with its ever non ending roars and strong gusts of wind.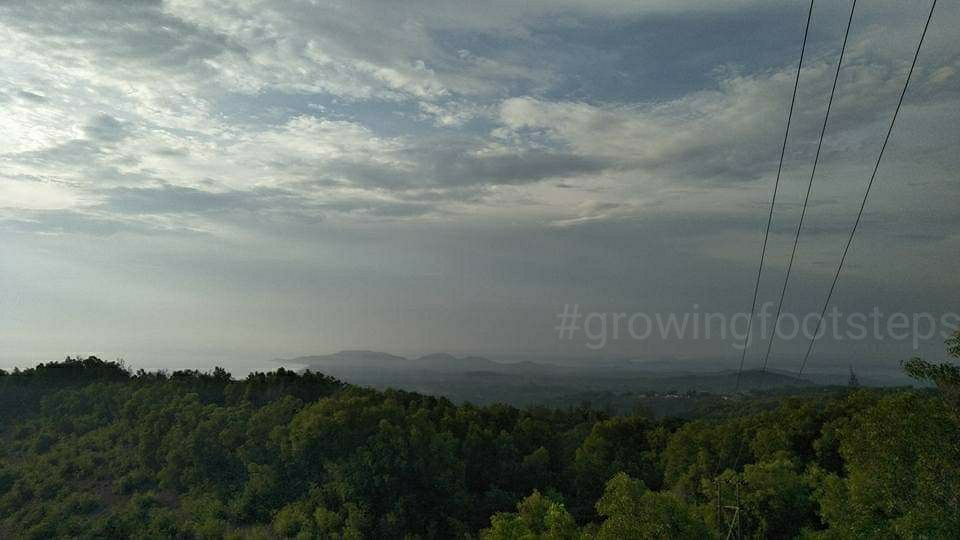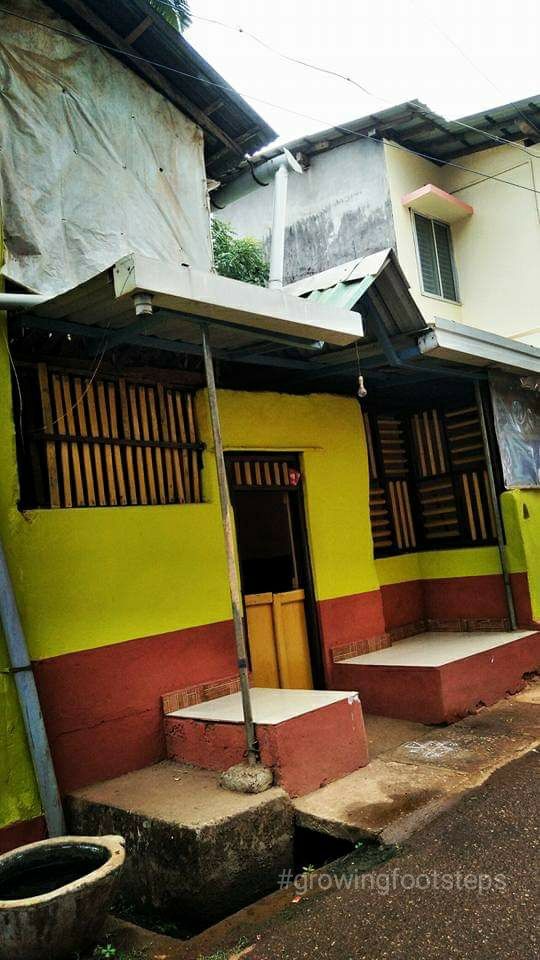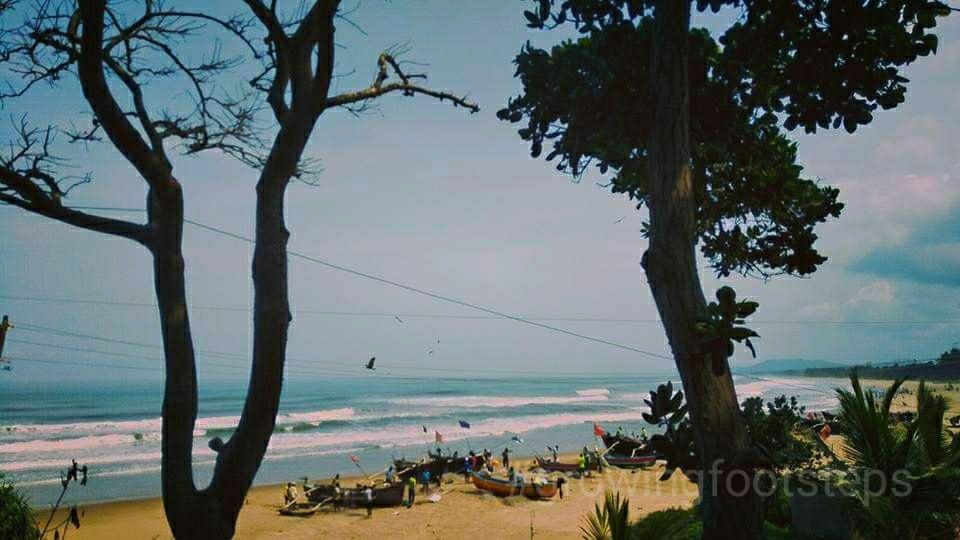 "Weekend Trip"
Bangalore to Gokarna 490km.
Bus & Trains available.
Night bus to Gokarna. Travel time: 15hours.
Budget: 4500/pax/2days
Bus: Bangalore to Gokarna Round-trip - 1600
Hotel: 800 (one night)
Food: 1000
Misc: 1000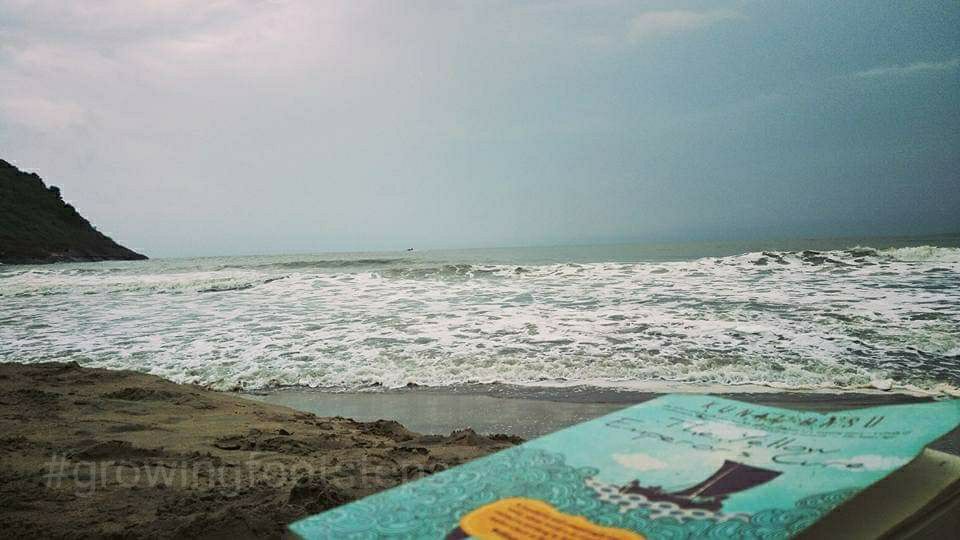 I started befriending with the waves from the dusk and it didn't end till the moon set. The long arch way of sand and sandy water, rains, hills standing as the guards of this beauty has stolen my heart with each and every awestrucking frames it created with the light and shadow round the day and the night.
There was actually nothing to do but to cherish the changing frames of nature and the awesome-ly prepared food. Let alone Thai, Chinese, Italian the Lebanese, morokkan, Indonesian, Mexican food that those small vendors offer are hard to ignore. I was speechless how you just name a dish and it will be prepared with equal expertise
The hike to and from Om beach in the moonlight too was a first followed by the sea bath in the moonlight.
Chatting with the people living there leaving their homes in Nepal, UP and many other places, the smiling auto driver was enriching. Their stories, that secluded gateway to freshness, the smell of musky wind took a promise to be back there as sooner as possible.