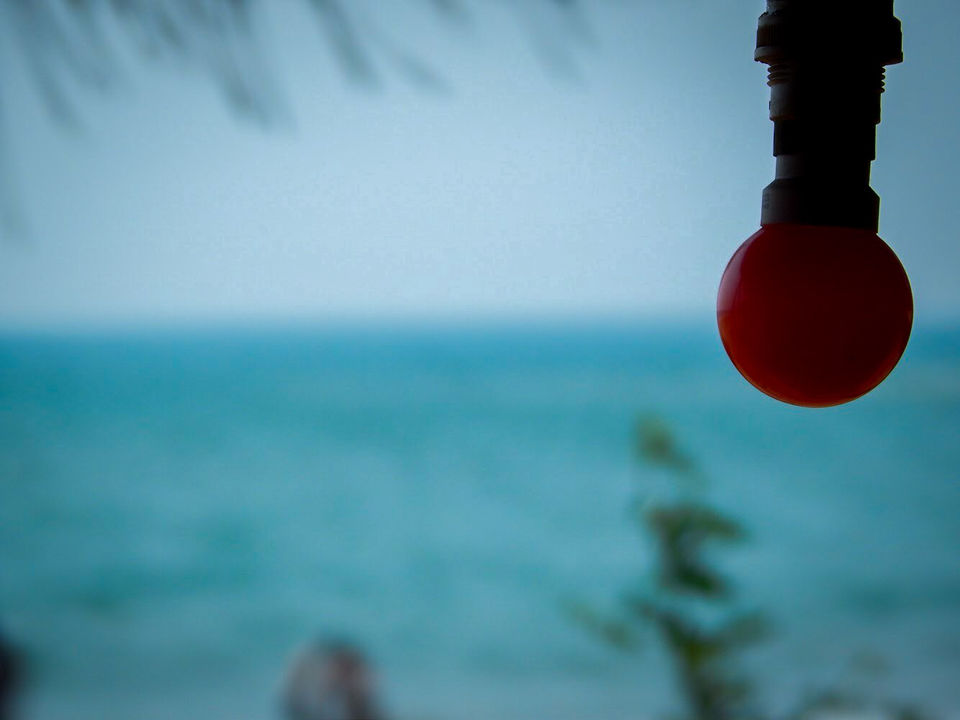 In a country of 1.37 billion people, finding a tranquil place is a challenge I took for our next road trip. And finally I zeroed on to Gokarna which gives Goa a strong competition in serenity and peace. One fine morning, we stared our trip from Bangalore city. The road is filled with religious and natural attractions. We covered Halebedu and Sravanbenagola on our way to Gokarna.
As we reached the town of Gokarna, we were welcomed by a strange mix of two sect of people - the pilgrims who came to visit the Mahabaleswar temple and the other group is hippies from all over the world. I loved how they blended with the local culture. Two things to keep in mind while planning to travel to Gokarna is - weather and accommodation. We traveled in March and it was scorching heat. We decided to make Kudle our base and trek to the other 3 beaches.
We drove to Kudle beach from Gokarna town. It was a small trek down from the car parking point up in the hill. We planned to book the stay on reaching the beach but since it was a hot day of summer, we were parched from the shack-hunt. We finally opted for a small shack for 600/night. It was right on the beach having the facility of campfire at night. We freshened up, had breakfast and started for our onward journey to OM beach through a small jungle route. The sequence of beaches for the trek is Kudle-Om-Halfmoon-Paradise.
We reached Om after a laid back trek of an hour. It was an wise decision to carry a lot of water, cap and portable speakers. The first sight of crescent shaped beach and the salty moist air was enough to soothe the tiredness. We stopped for a late lunch and proceeded to half moon and paradise on local ferry. It was already getting dark and we got a good deal for 500/boat. The boat took us to the middle of the sea and we were lucky to see a couple of dolphins.
Remember, the boat doesn't stop at any of the beaches but give a beach view from the ferry.
We reached om beach a again it was a trek back to kudle through the dark dense jungle. All my wish of adventure got fulfilled.
We set up for campfire and jamming session by the beach at night. The starry nights and cool breeze - oh it was perfect in all sense.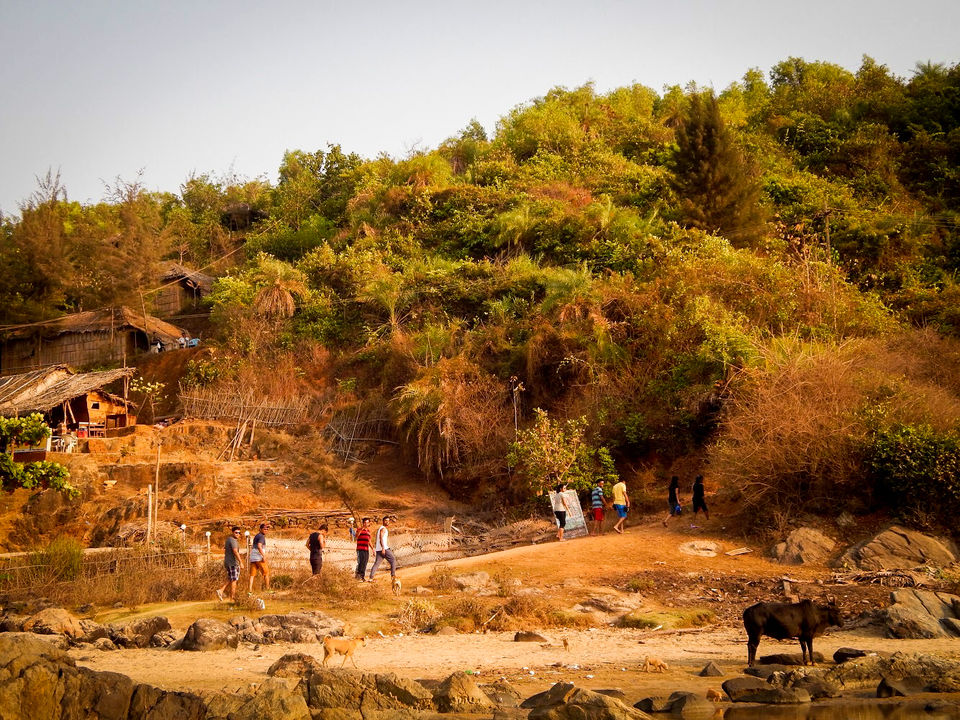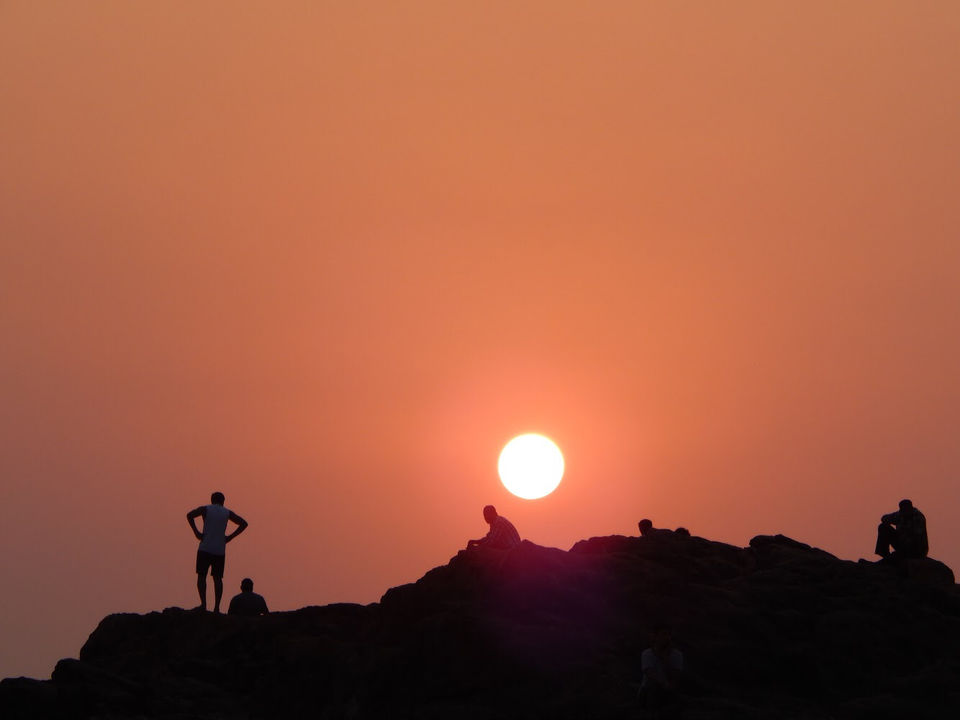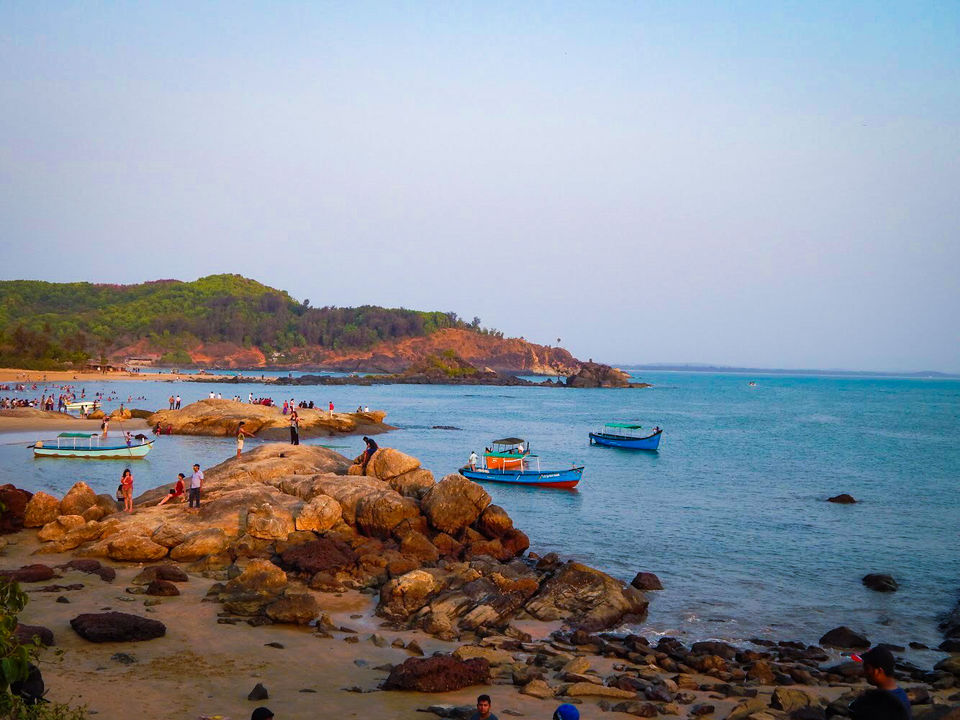 Next day was a day of leisure as we already covered the beaches on day 1. Well it was Holi and we brought Gulal with us and played our heart out by the beach while some foreigners enjoyed the view and started filming us. They too joined soon.
A lot of water fight and playing with the waves made the day For a bunch of sea-lovers like us. We had great lunch, checked out and headed to explore the main Gokarna beach and temple. We kept it for the last day as the water doesn't look very clean to get into. It was the view that we wanted to cherish. With the sunset of Gokarna beach, we ended our tour.
It was good night's sleep on our way back. The honking in the middle of a traffic packed road reminded me that it was time to get back to business.