Going deep down in the Southern India , there are some exotic historical places which are not much familiar to the people.  You will not hear such kind of travel stories often. One such place I had visited is in Karnataka (Aihole and Pattadakal). Aihole is a is village in Karnataka with many historical temples of Jain, Hindi and Buddhist architecture dating back to fourth century. It was the ancient capital of Chalukyan Dynasty and it has more than 125 temples and many of them are cut in rock ,  Which is maintained by Archeologica survey of INDIA (ASI). We booked two local buses and one fine day rode through empty roads , with mesmerizing  landscapes ,coconut trees , bannana trees , sunflower fields , sugarcane fields and the clear blue sky.  I was living a dream and I had a bunch of crazy friends( 45 from the history Dept. from Delhi University), we were singing and dancing all the way . At a pit stop   construction traffic road , we stepped down and danced our heart out on "Thailywa" and everyone was cheering up with the only single Tamil world we knew " Illahi ".
Aihole is 35 km away from Badami and it's an important site of Chalukyan Dynasty . It has more than 120 stone and cave temples. 
The Hindu temples are dedicated to Lord Shiva , Vishnu and Durga.  Jain temples to Mahavira and parashvaramita.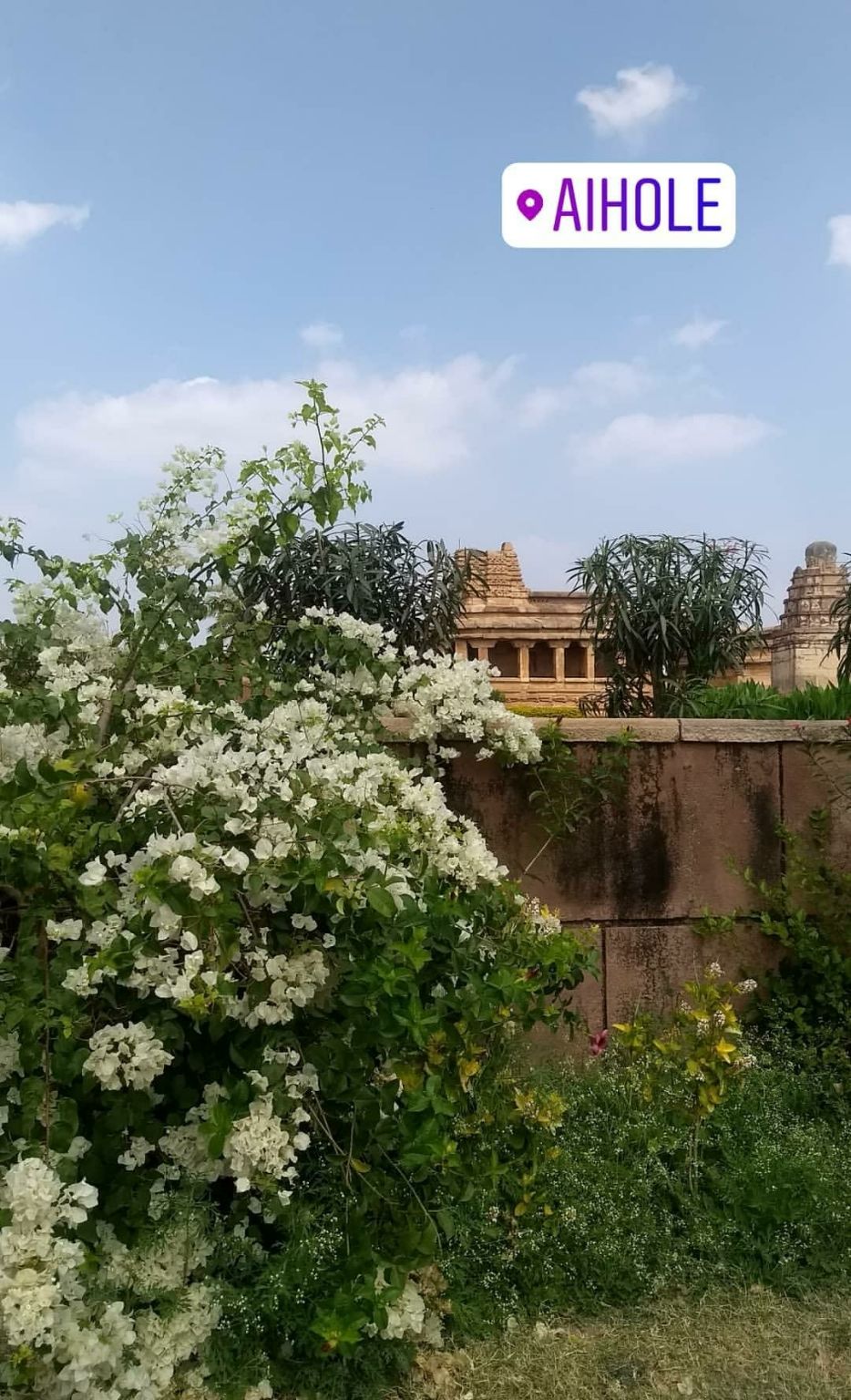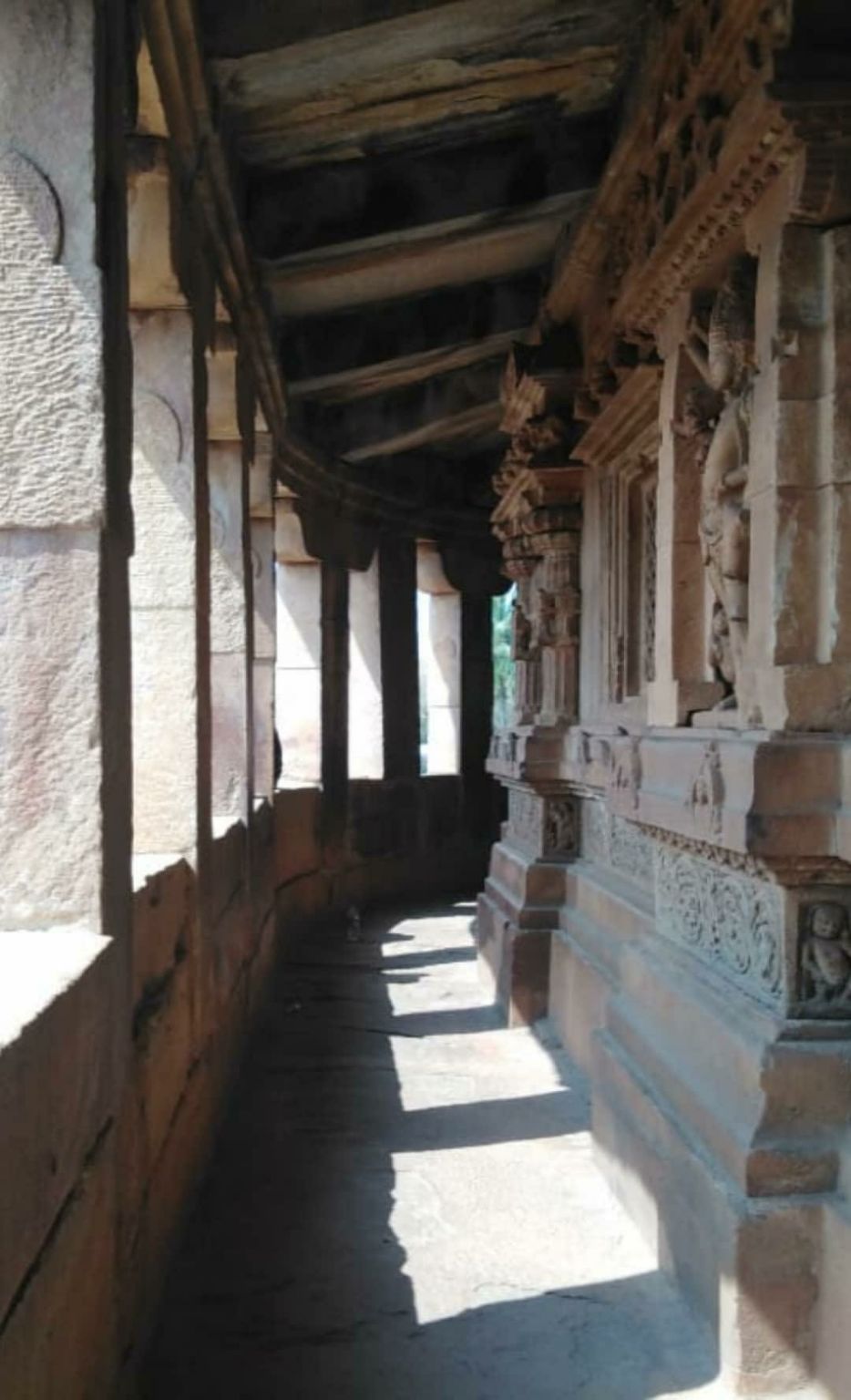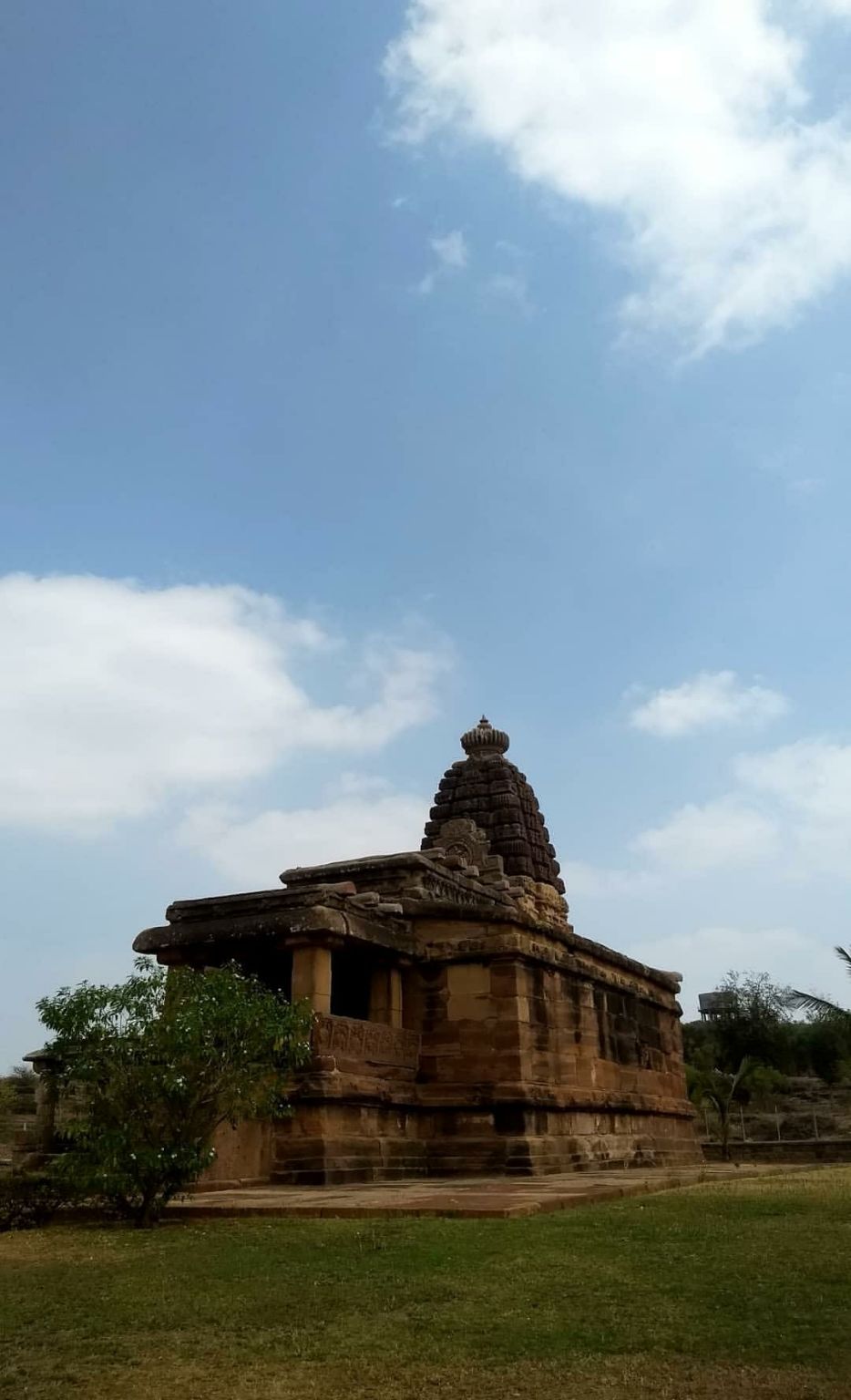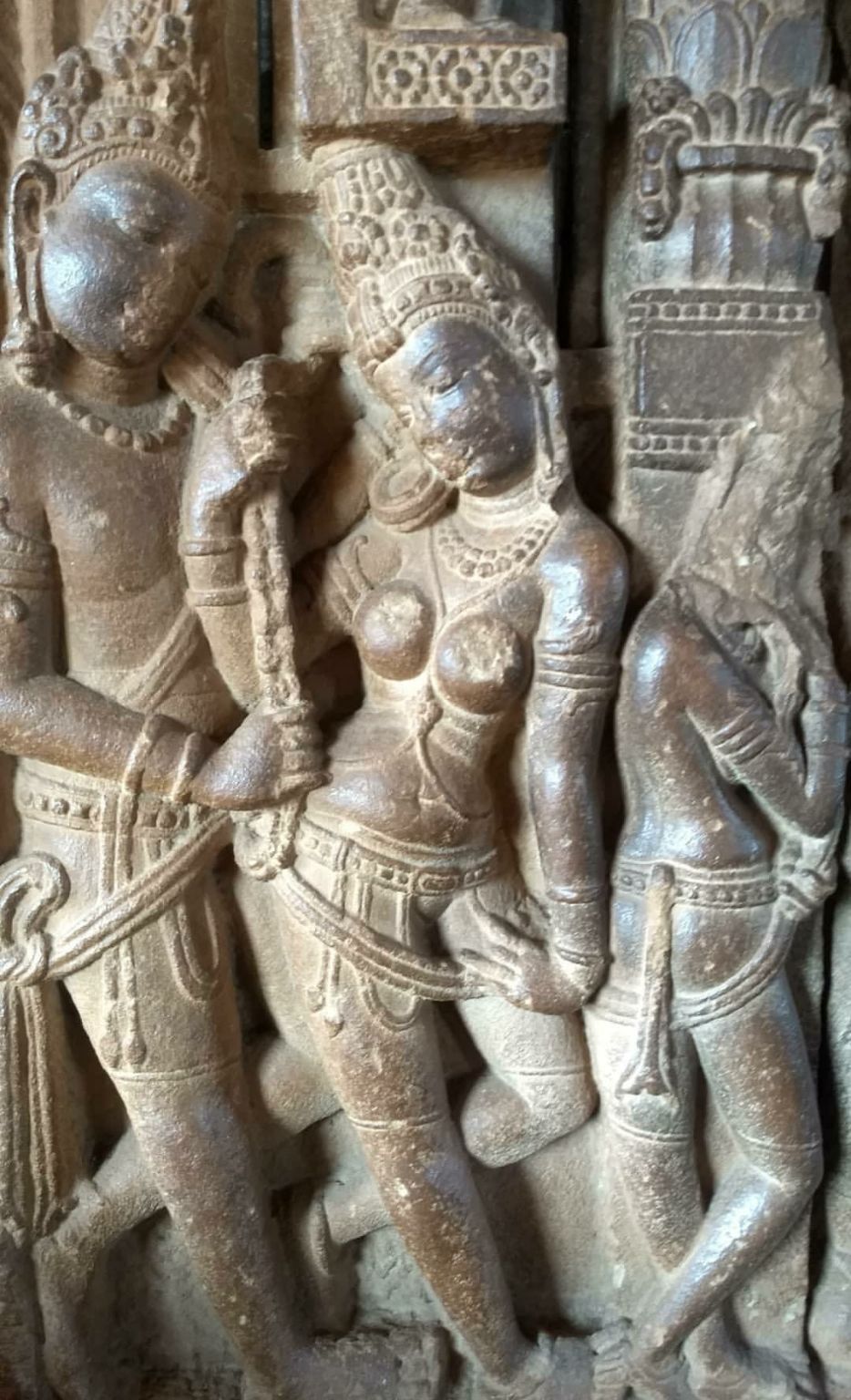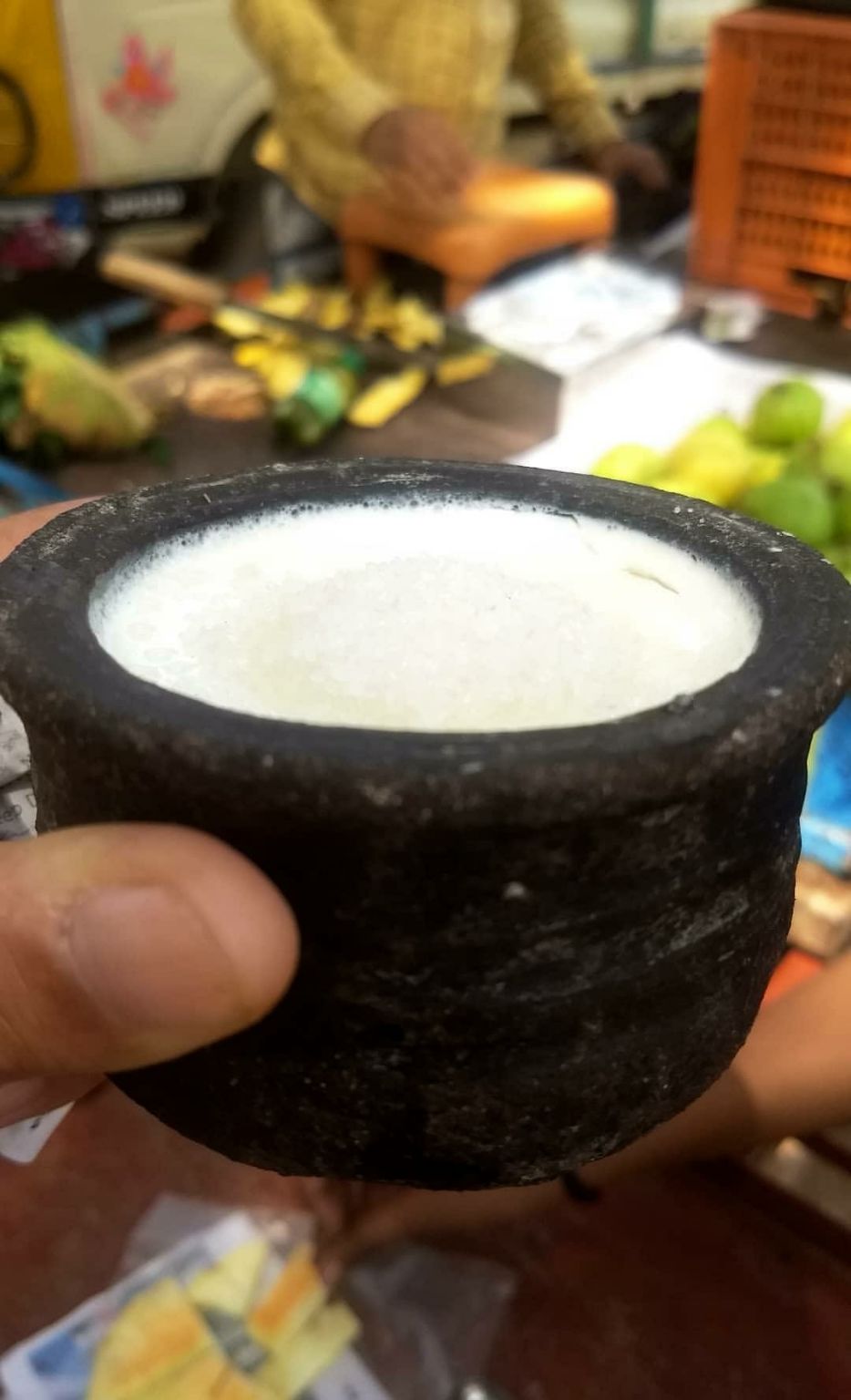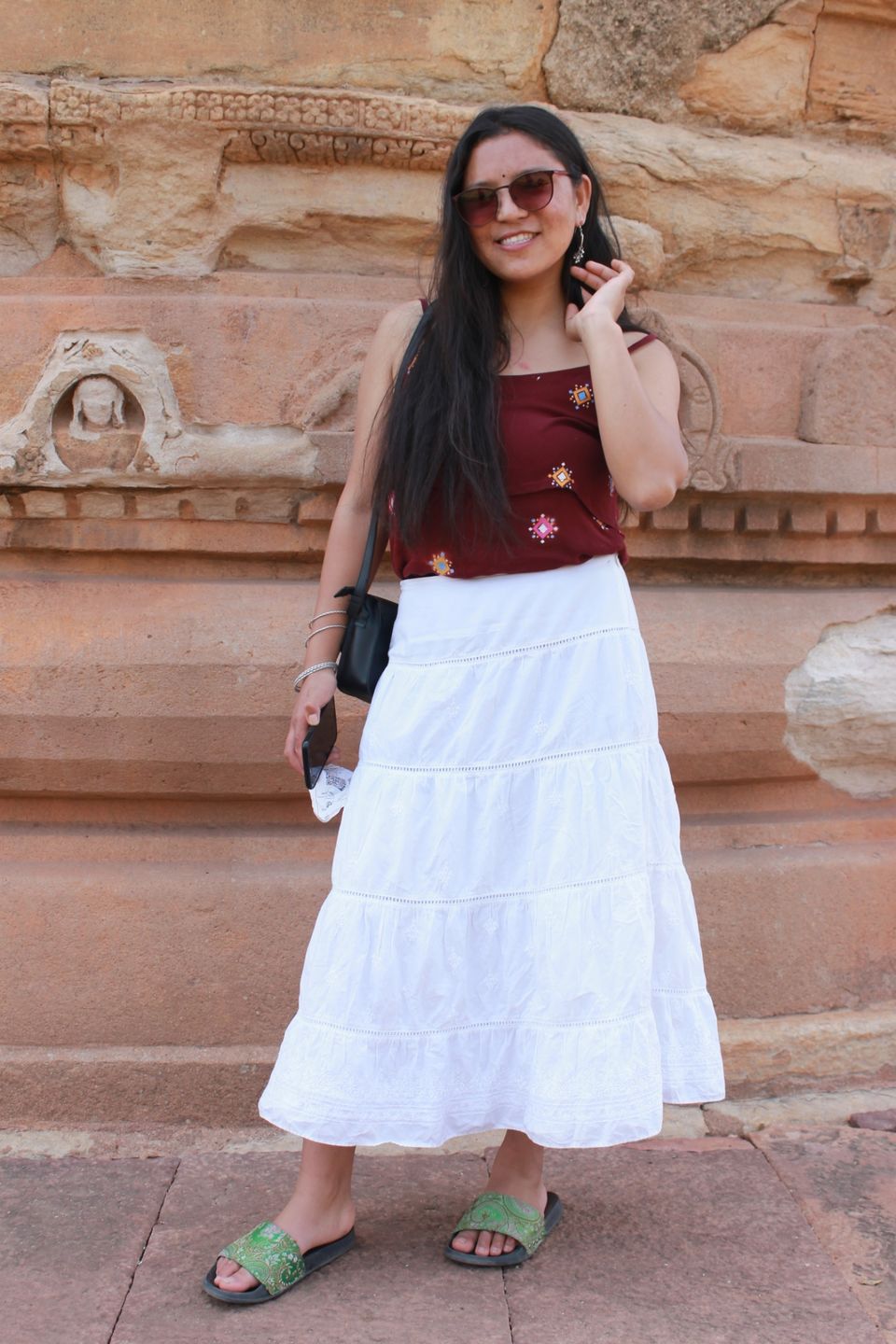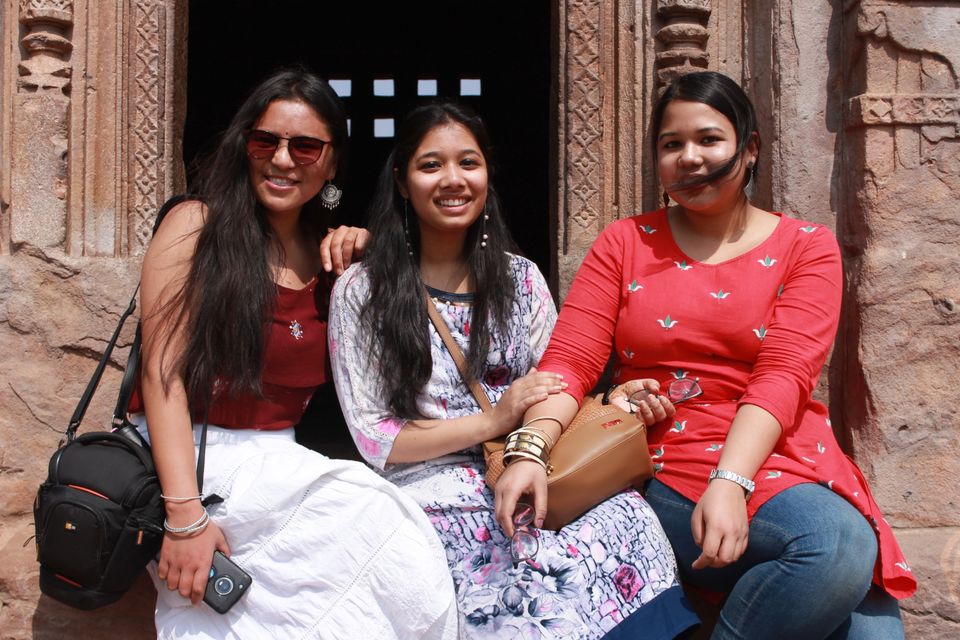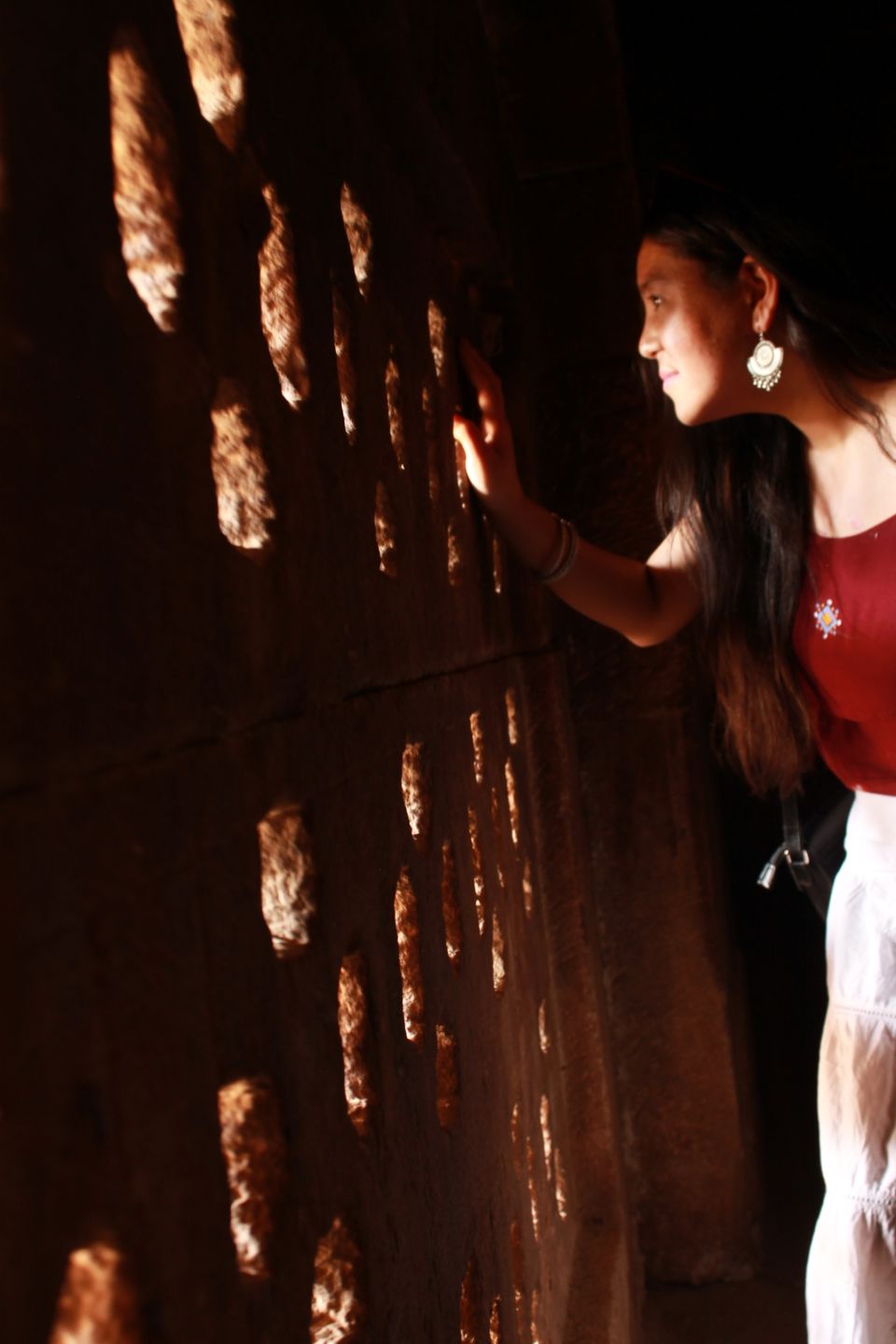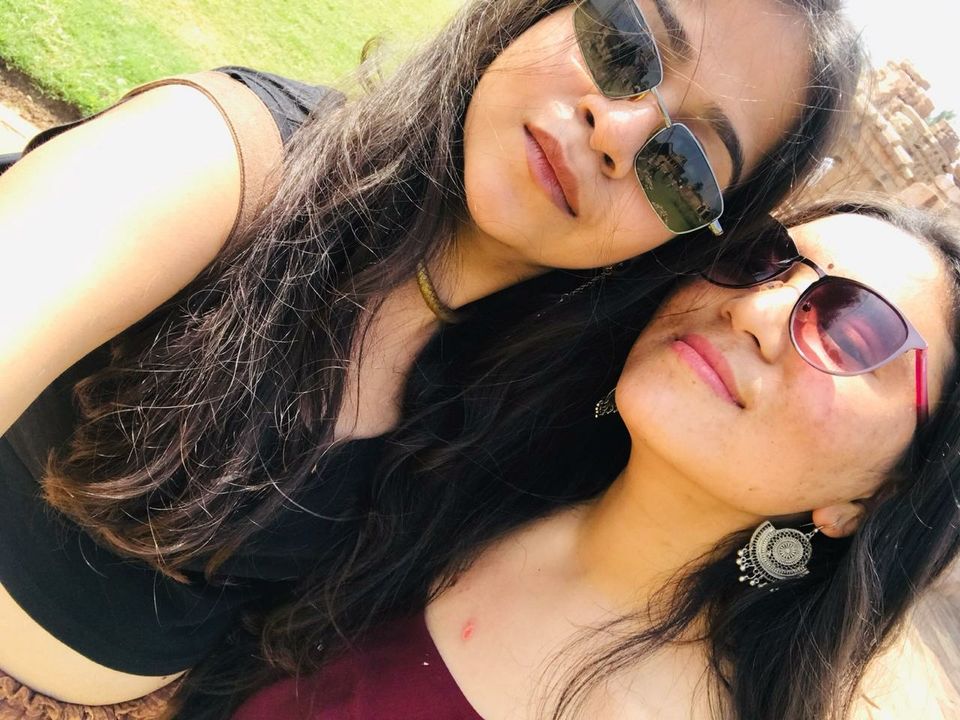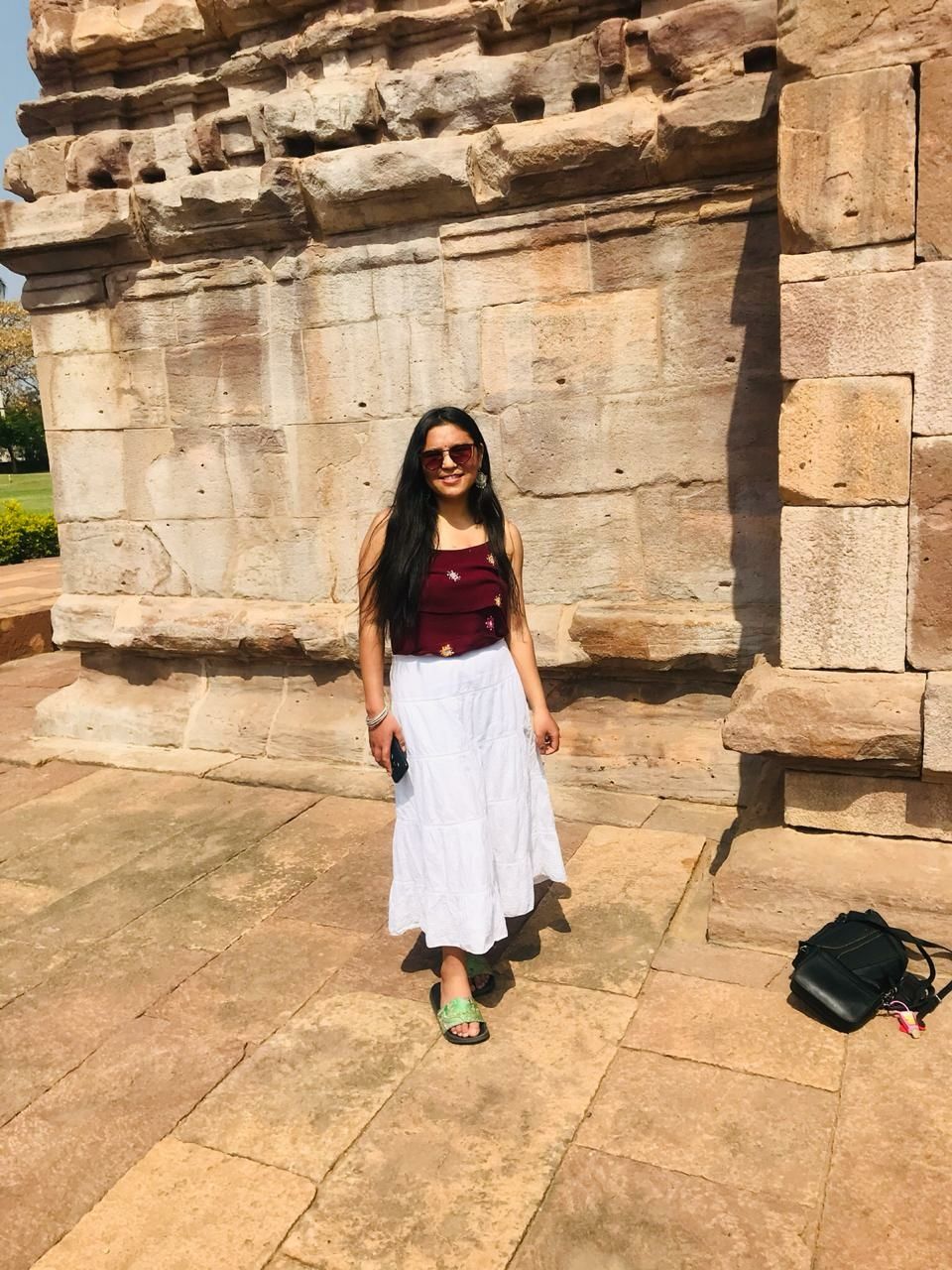 It was way too hot even in the month of February and we always had coconut water to keep ourselves hyderated.There were so many temples to see , all of them were dead temples , people don't worship in there.  What left us mesmerized was the architecture , the rock carved scluptures of God and Goddess .
The most famous one is the Durga temple
With Dravida and Nagara style of architecture and similar to it there are  Khan temple  and Chakra Gudi temple and like every other historical places , they have a step well too . It had water in it , so we went in the well and clicked some amazing pictures.
.
.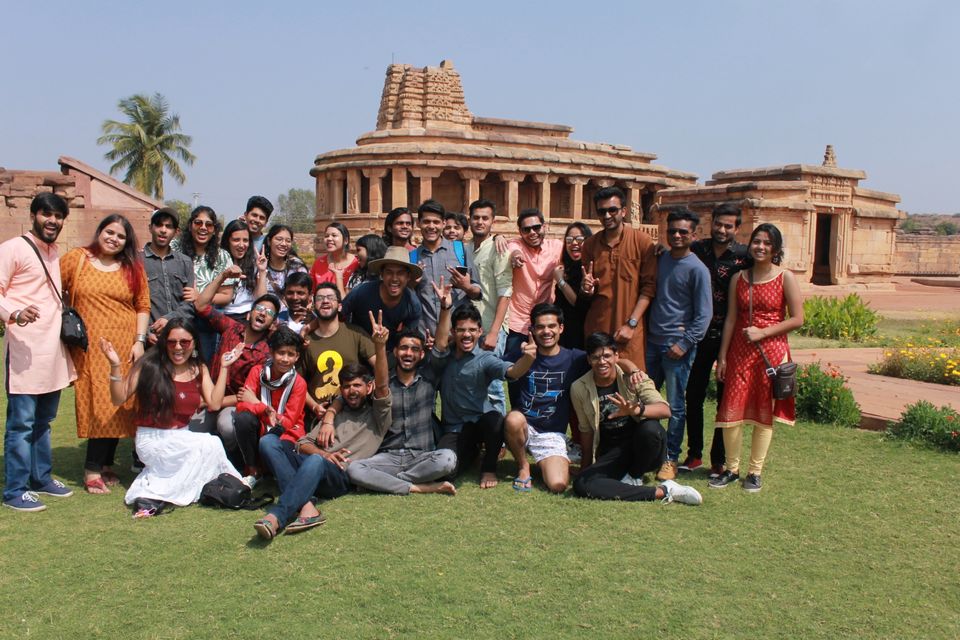 The next stop was Pattadakal , It is around 10 km away from Aihole , the scenic roads were too good to our eyes.  Pattadakal is complex of 7th and 8th century Hindu and Jain temples with magnificent architecture.  There is a fusion of northern and Southern style in the architecture . Various vedic and puranic concepts , stories from  Ramayana and Mahabharata were depicted on the walls of the temple .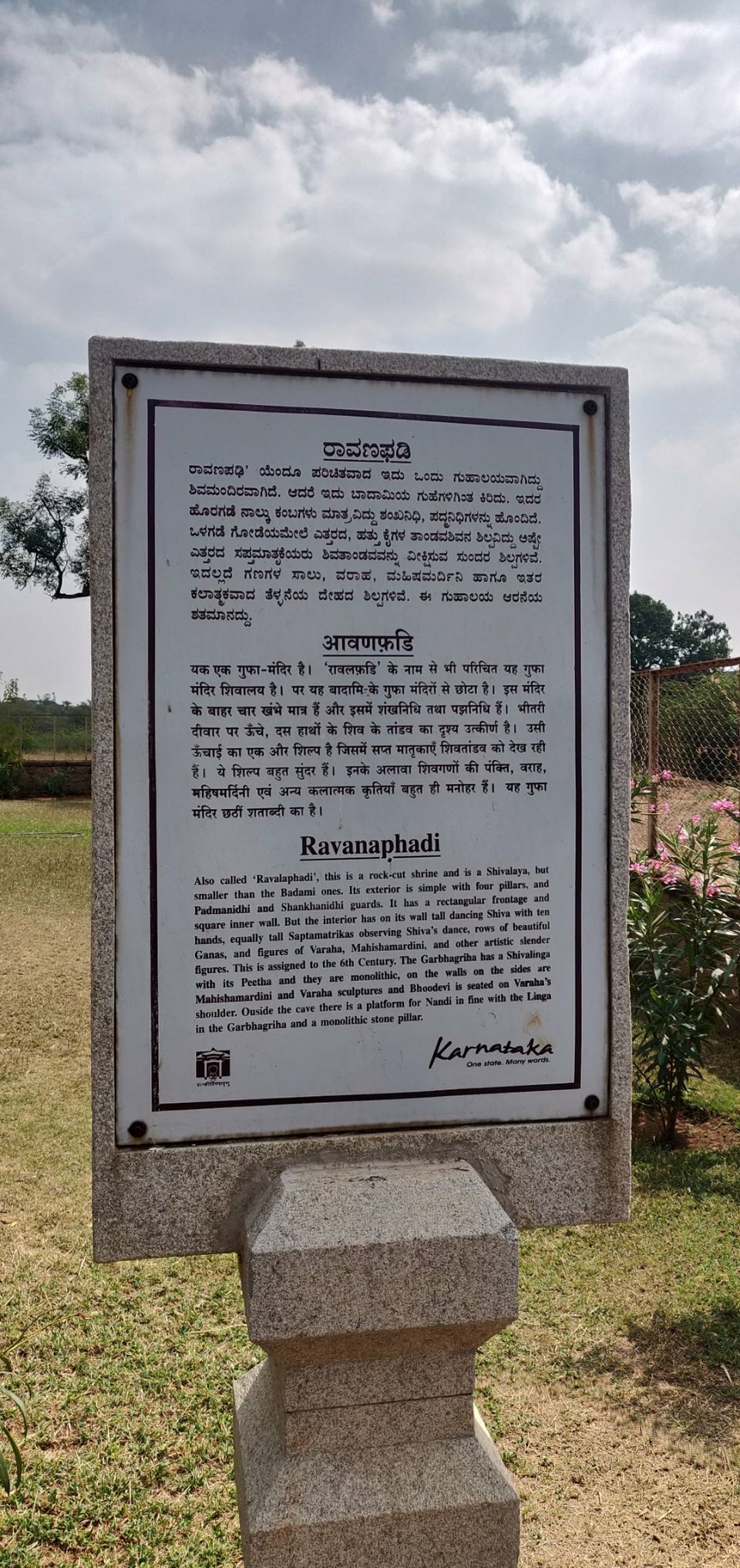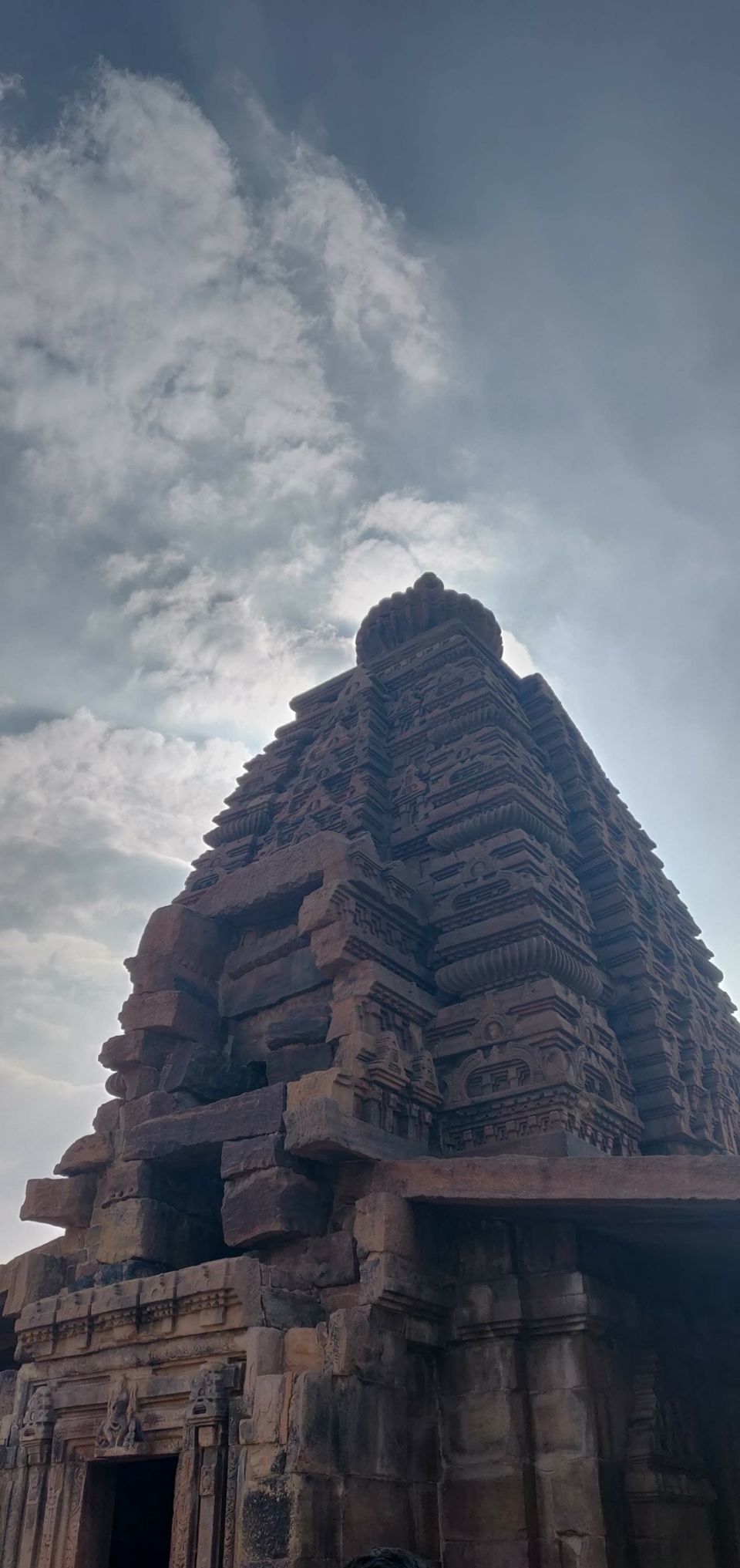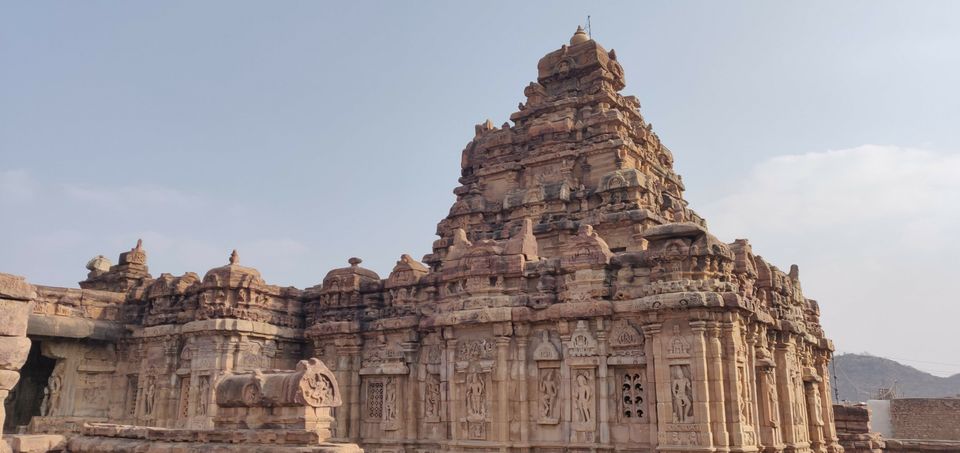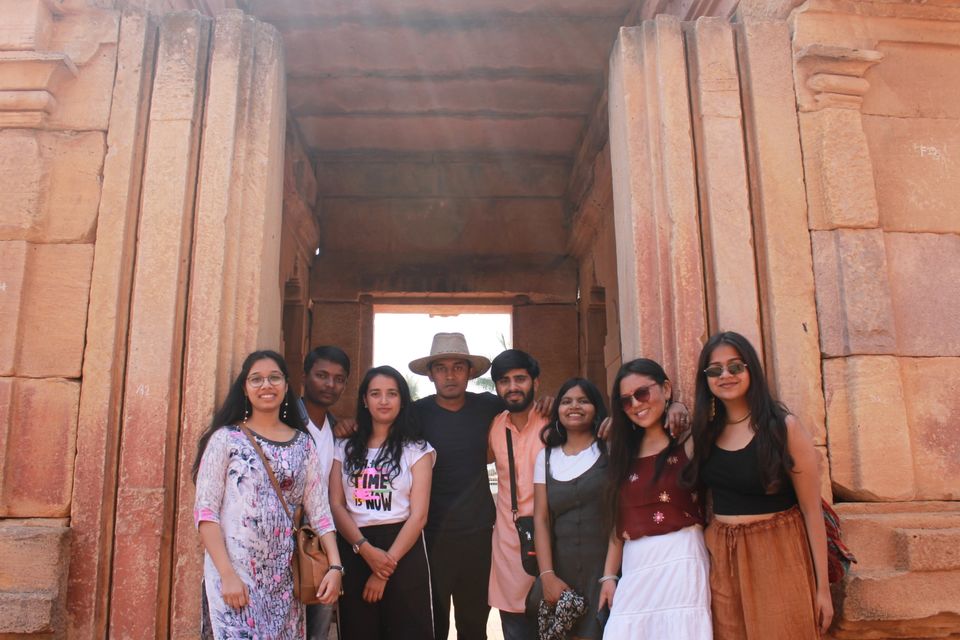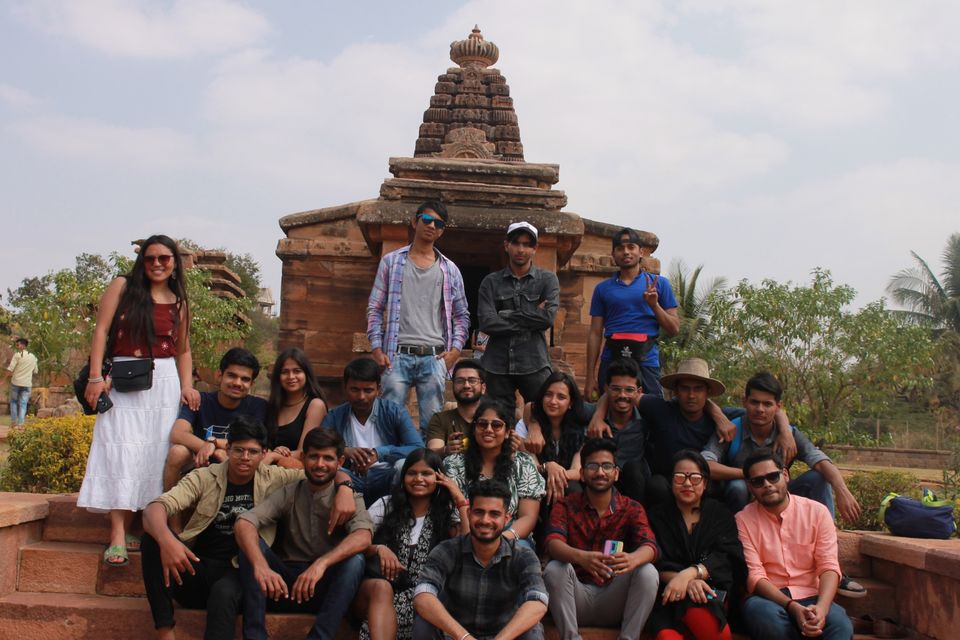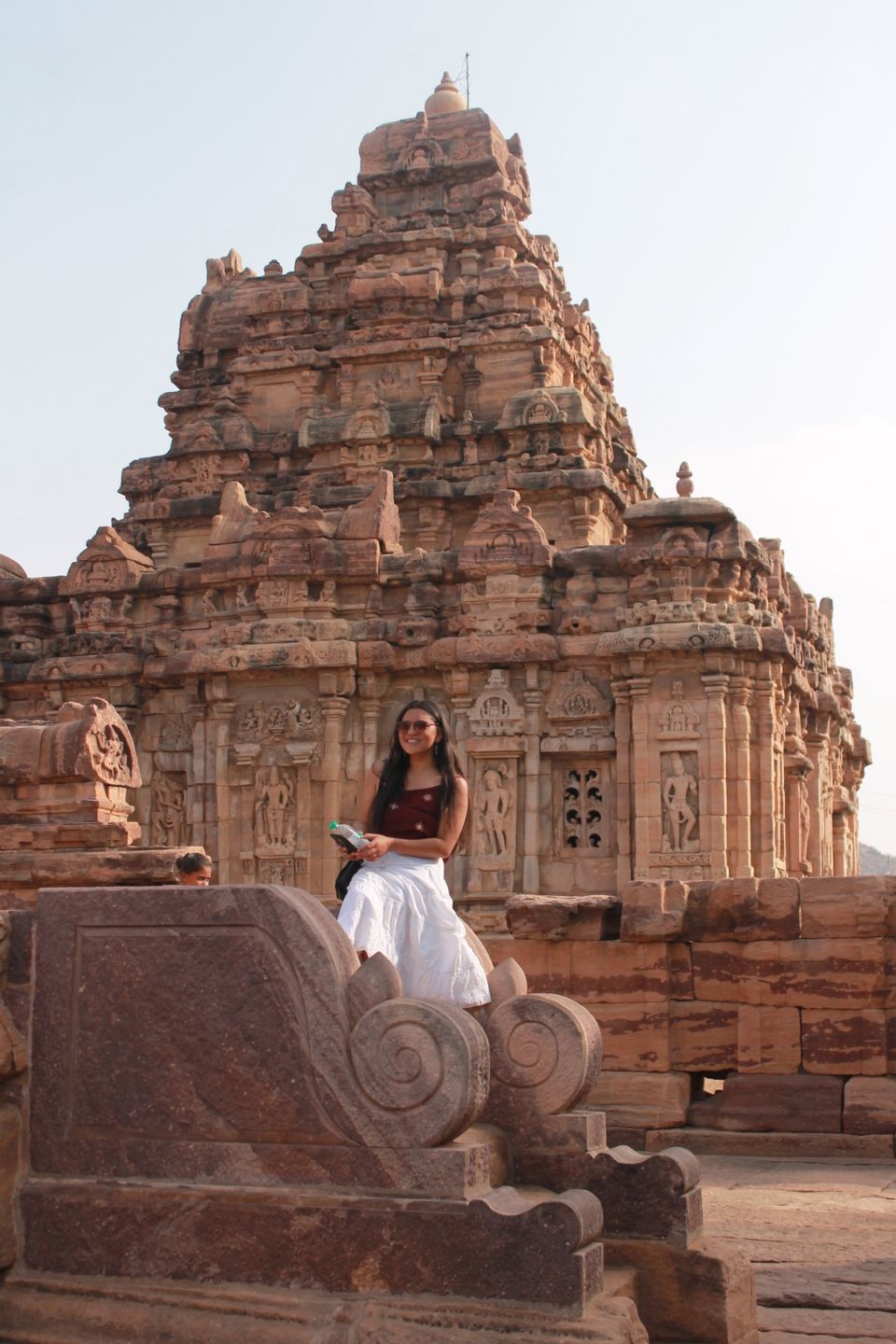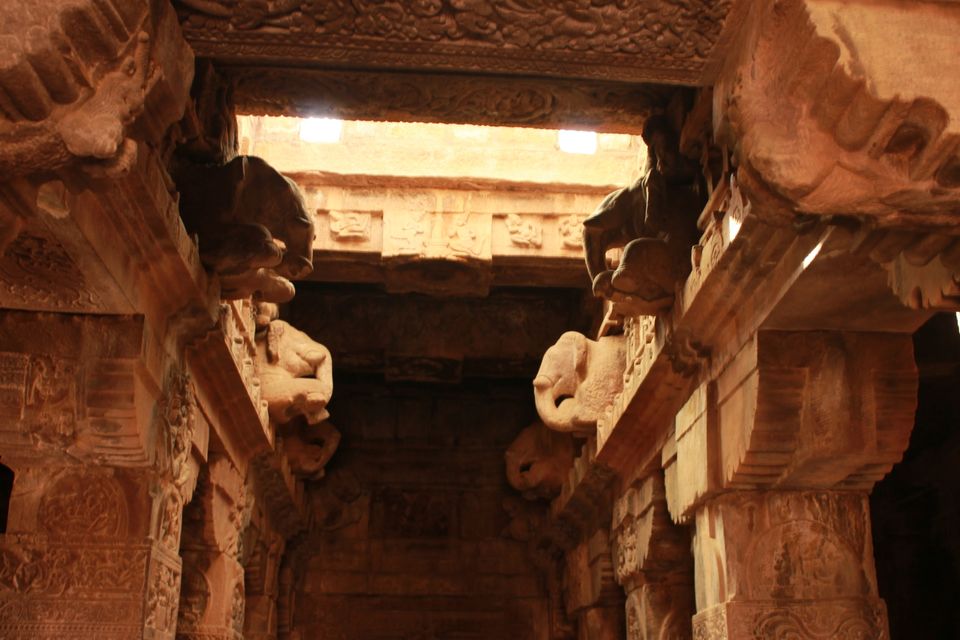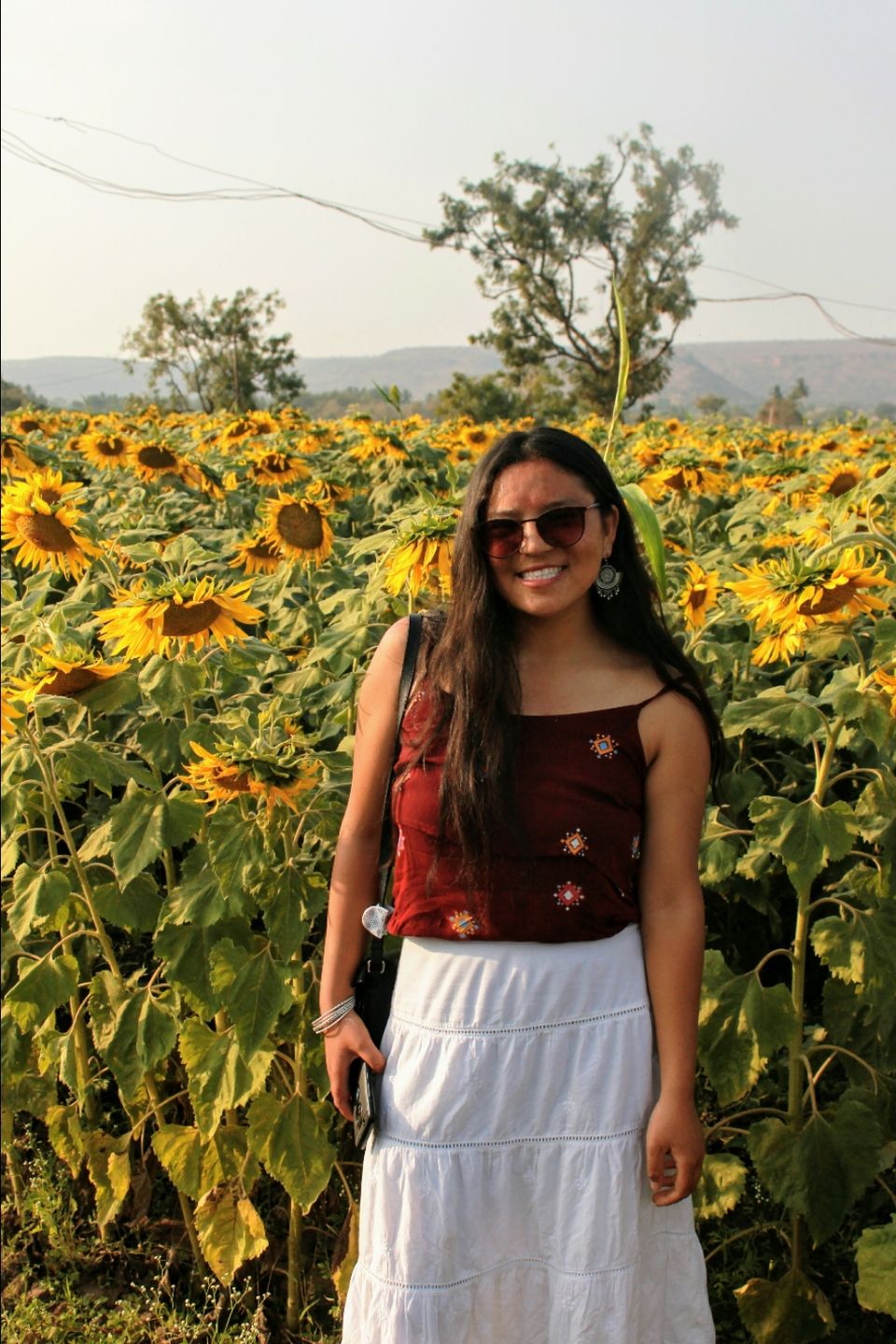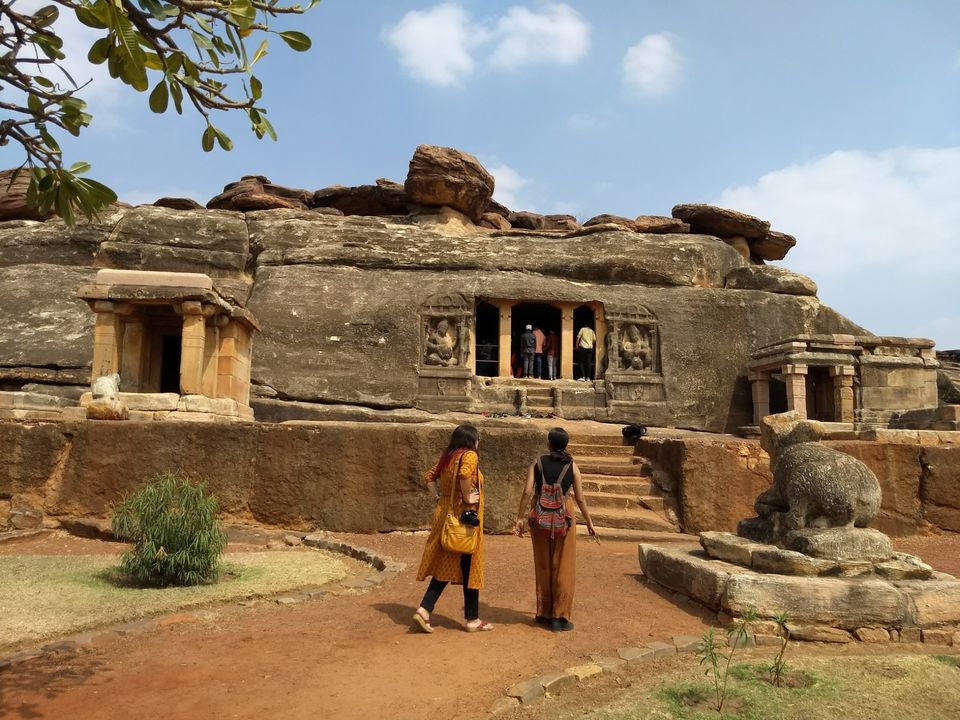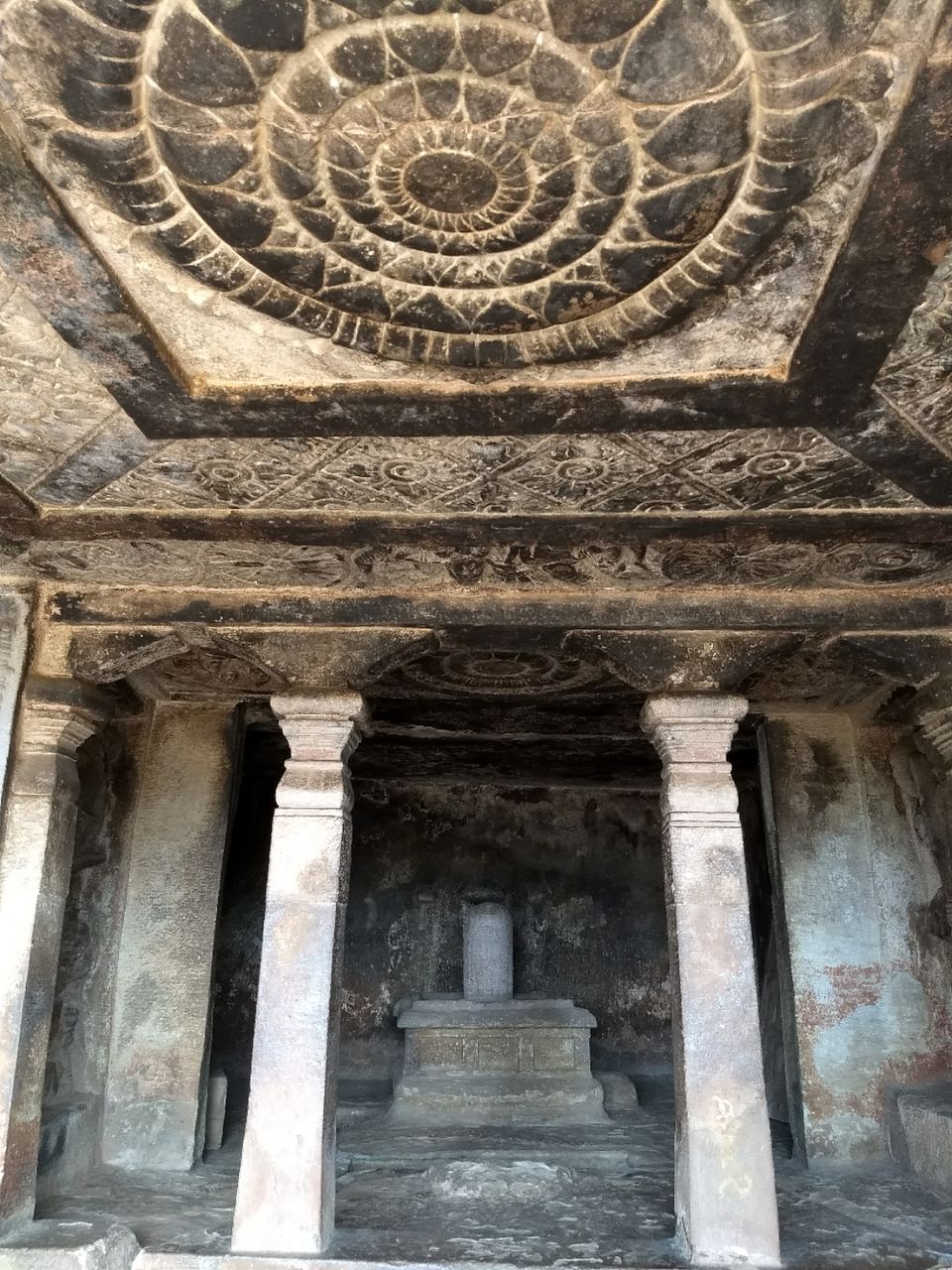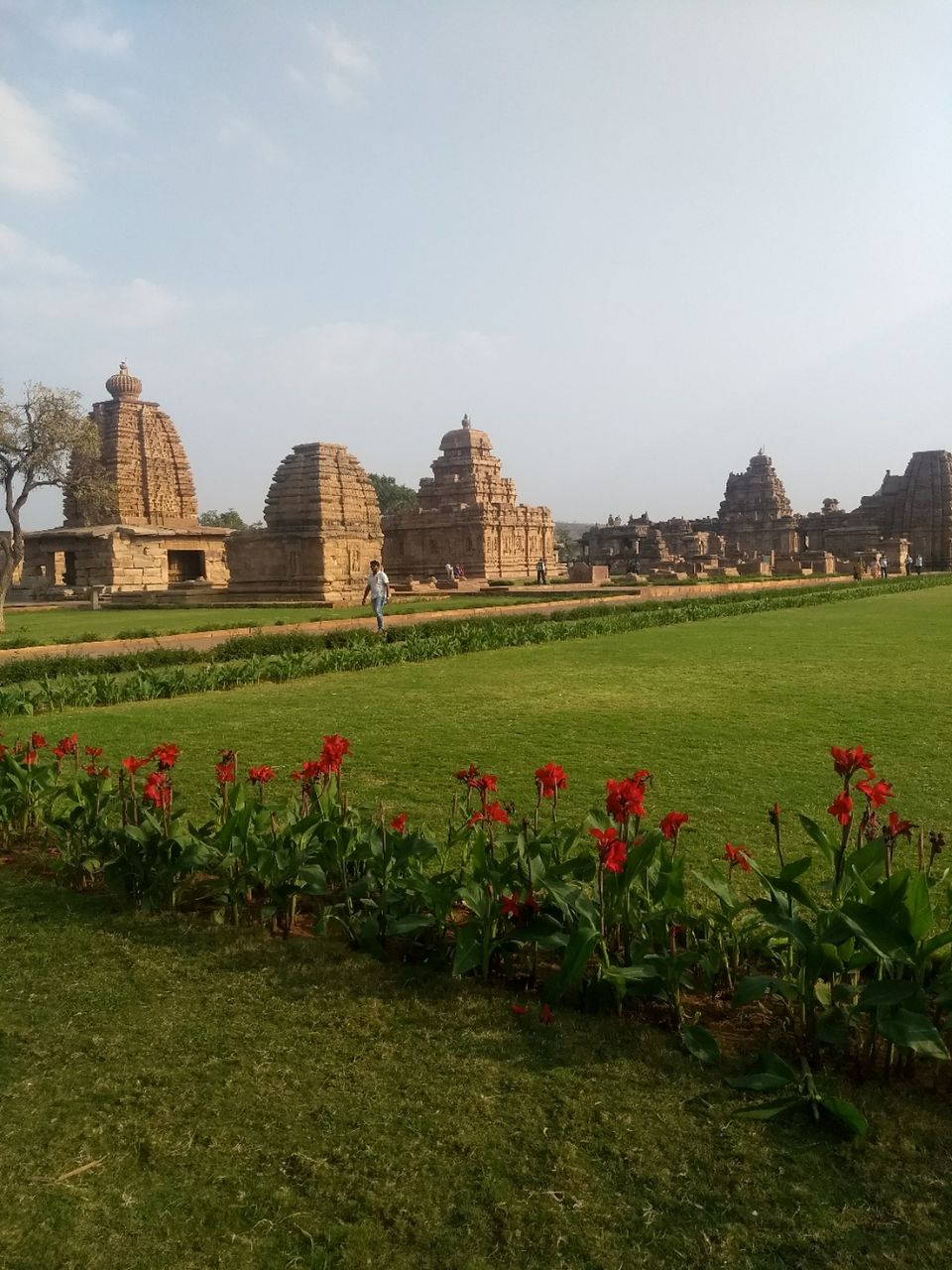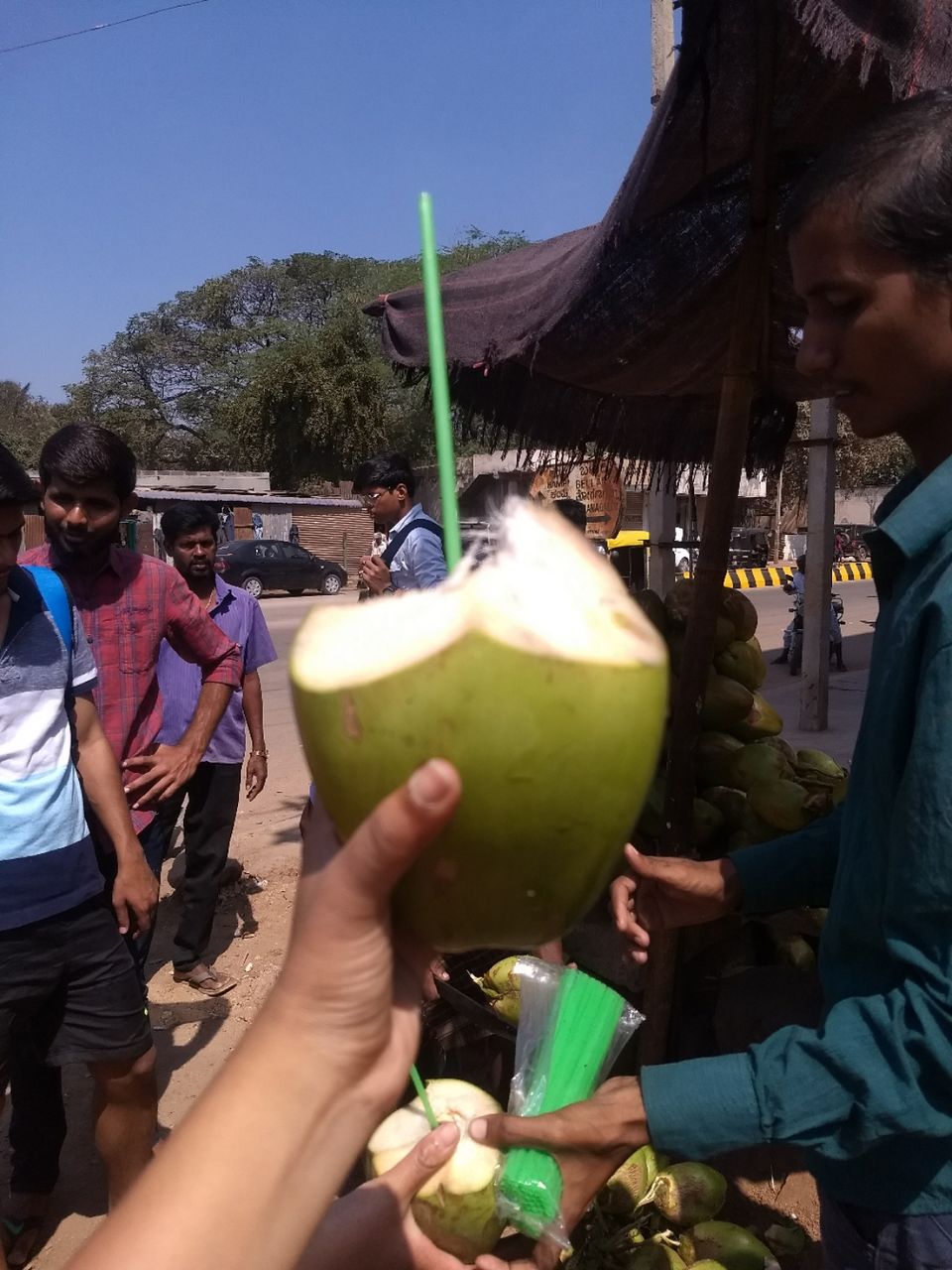 Ravana pahadi temple is one the oldest structure in Aihole built around 550 AD. It has been carved out of  sandstone cave . The cave is decorated with reliefs of dieties. According to scholars possibly these are depictions of Kubera , Guardian of wealth.