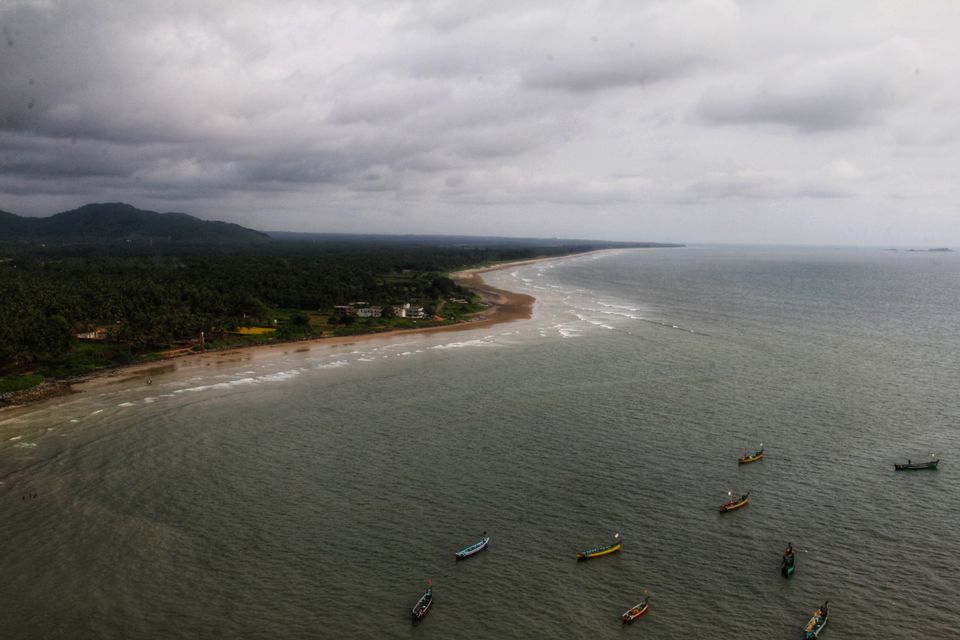 Long weekends are all about finding an excuse to pack up our bags and catch the first train to wherever the journey takes us. This Dasara weekend took us to Gokarna. This train takes the Konkan railway route, one of the most scenic routes I've been on so far. The day train passes through these amazing fields, mountains, tunnels and rivers. We'd booked our accommodation at the Paradise Holiday Cottage which is on top of a hill overlooking Kudle Beach.
Post lunch, we started the beach trek from Kudle beach and were able to walk upto Om beach viewing Point before the sunset. This place is at the far end of Om beach, where one would have to hike up a bit to reach the viewing point which is basically a few rocks jutting out and a steep fall down if one is not careful. We sat there almost an hour overlooking the shoreline enjoying the view and watched until the sun had completely set.
We had dinner at a cafe by the beach. Nothing is better than sitting with your gal pals by the beach, sipping cocktails, star gazing with moonlight shining on the waves. Luckily for us we were also able to witness the luminous Planktons add color to the waves as they crashed.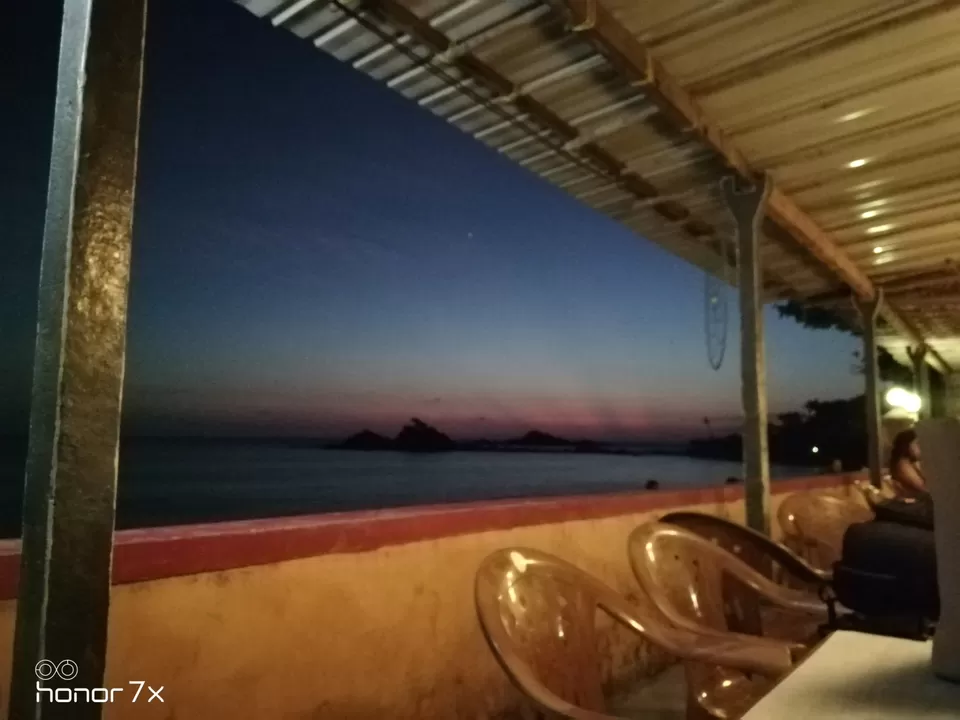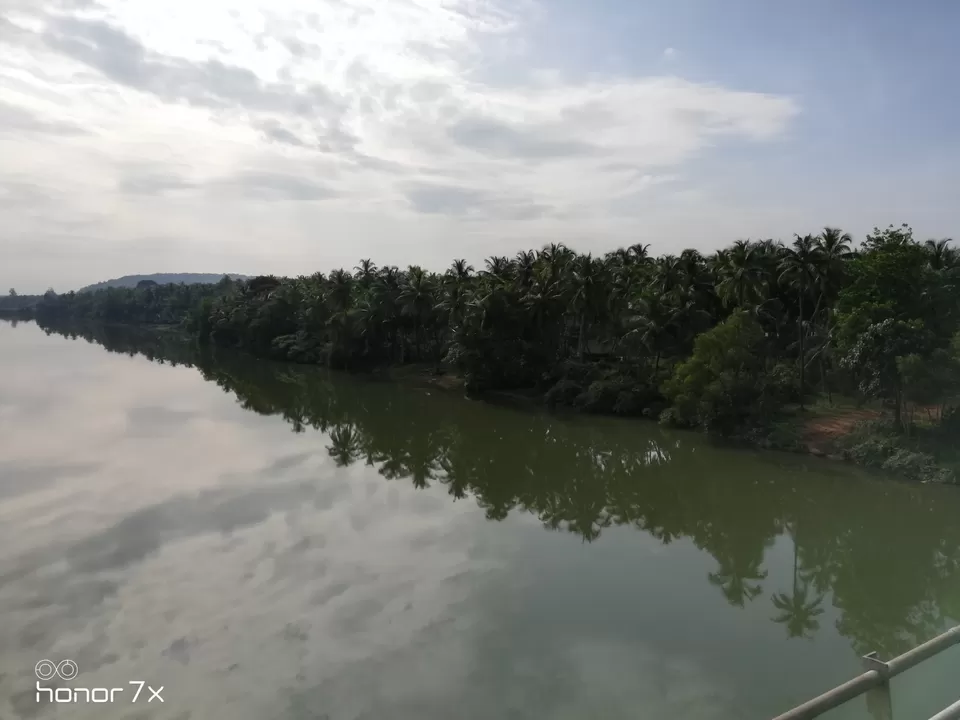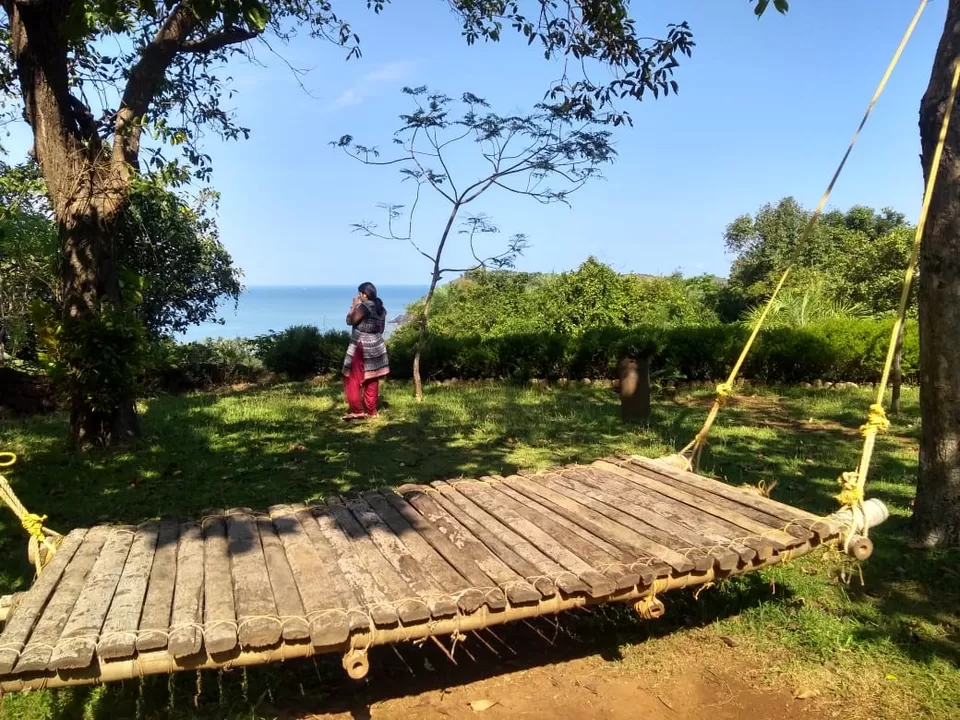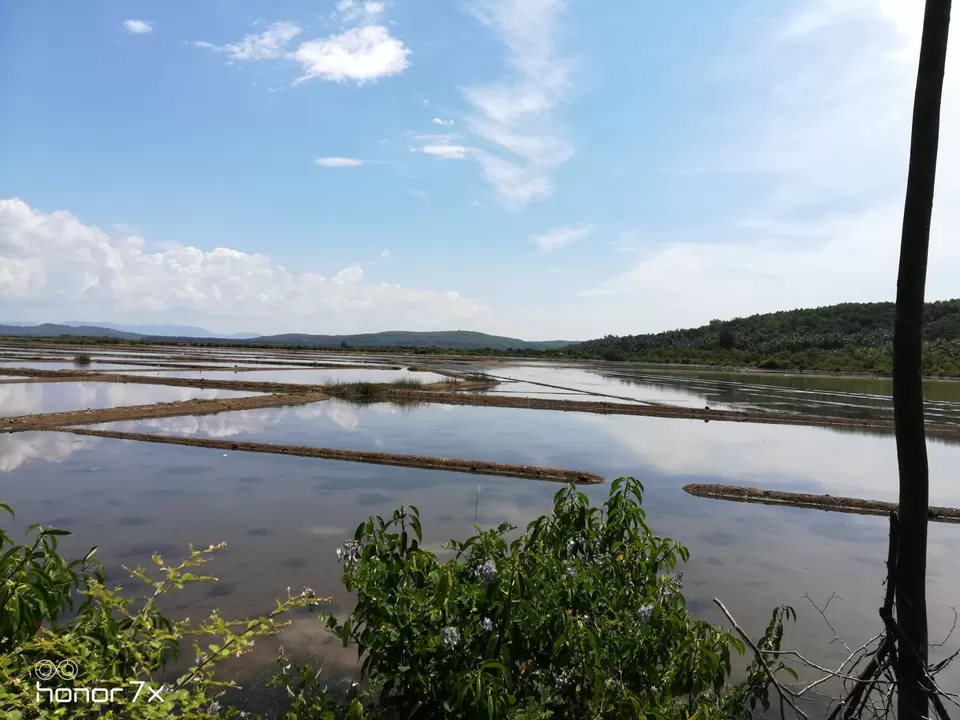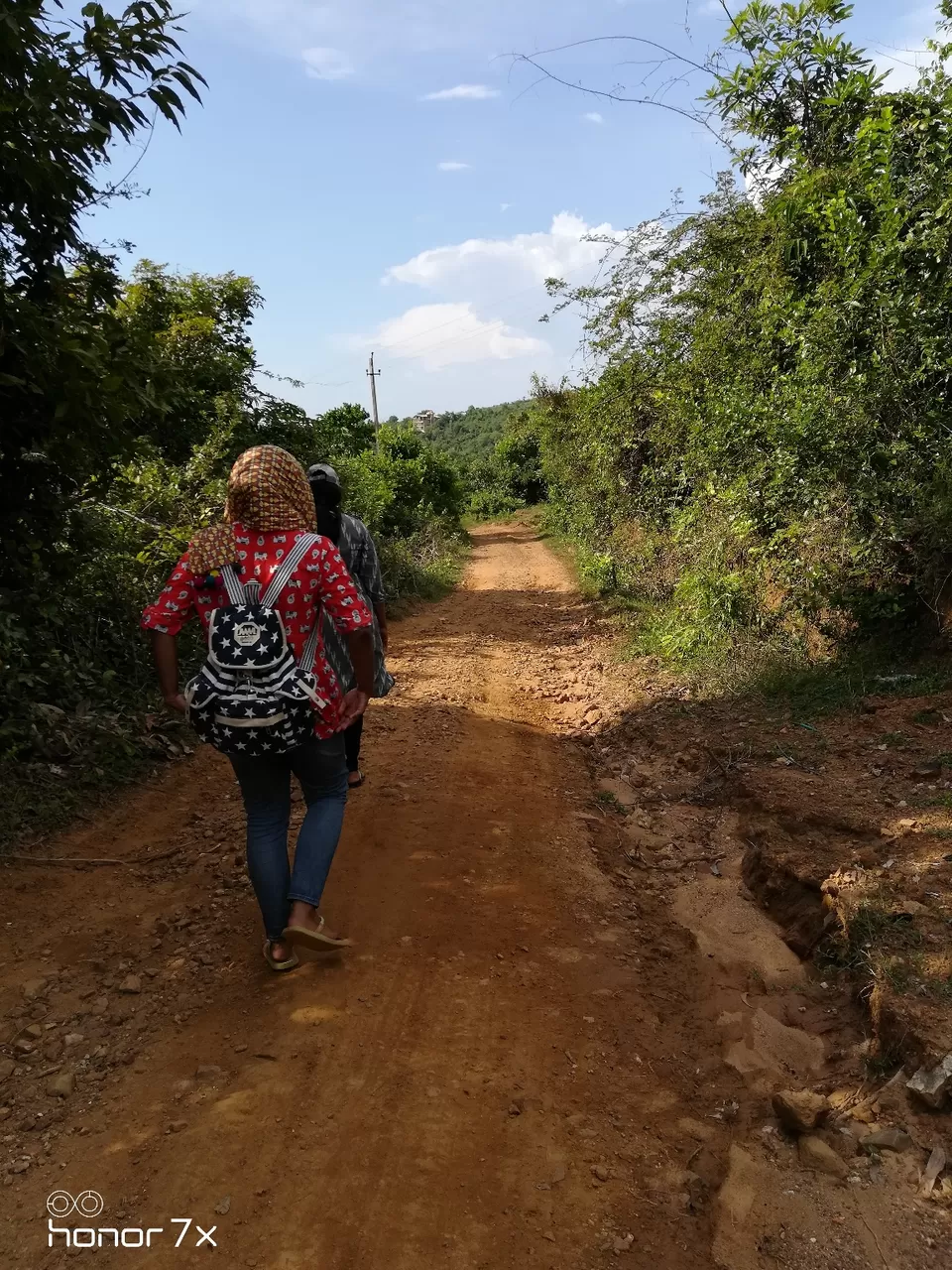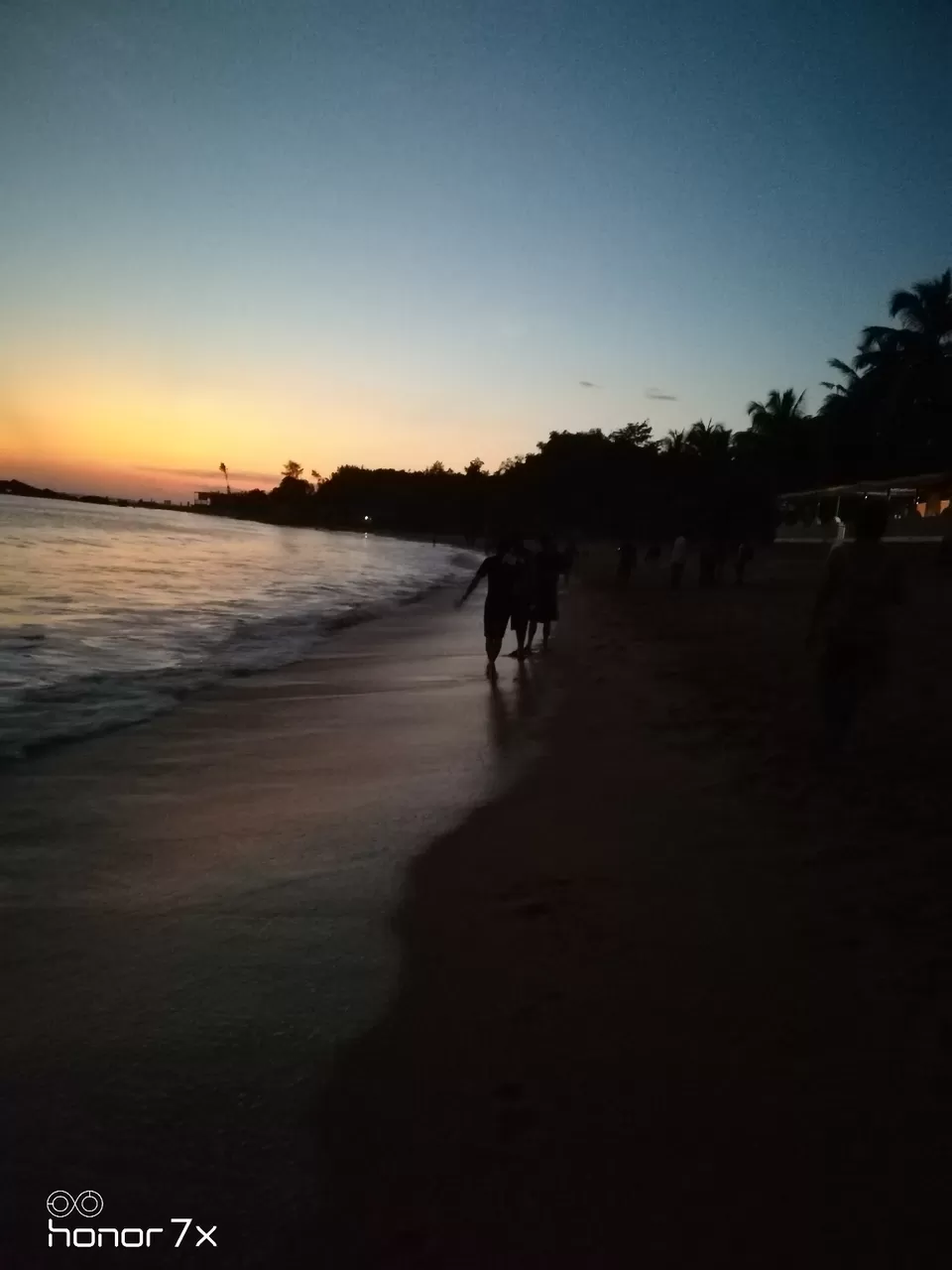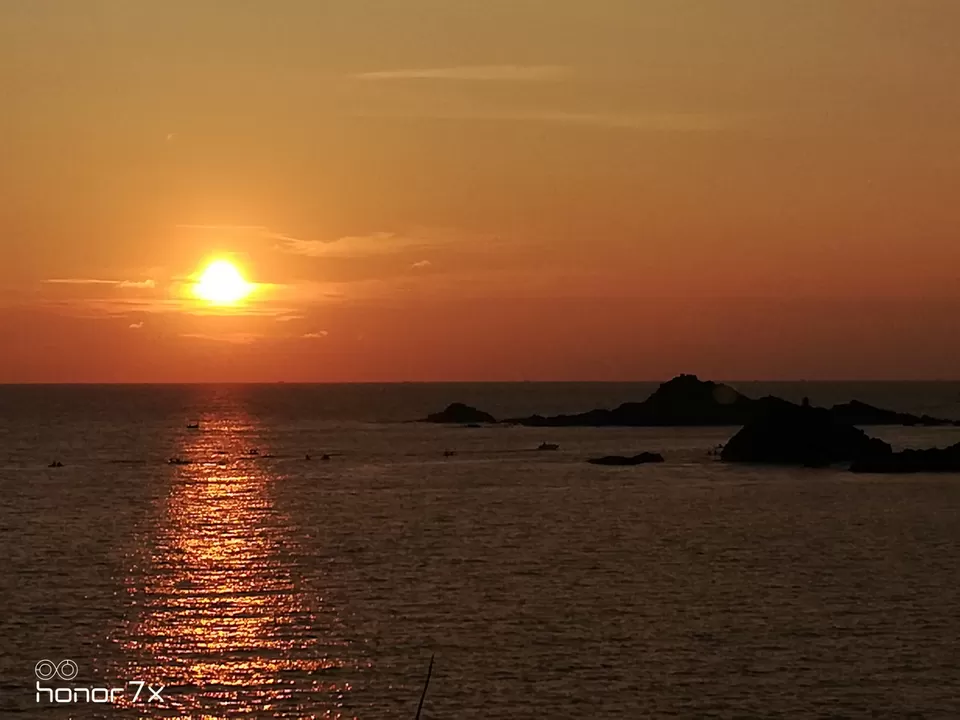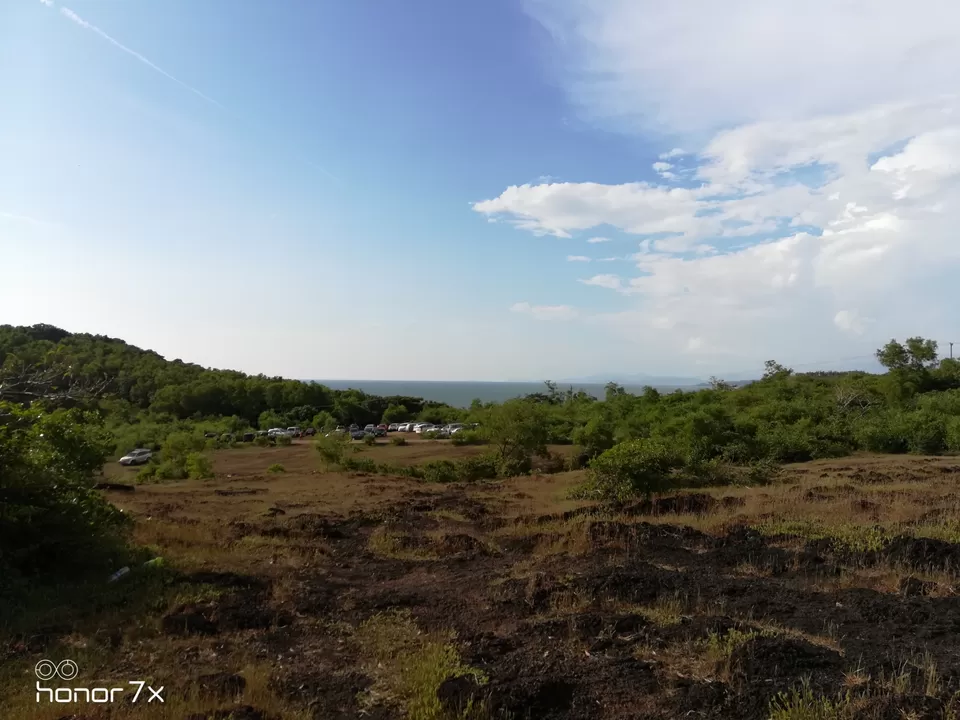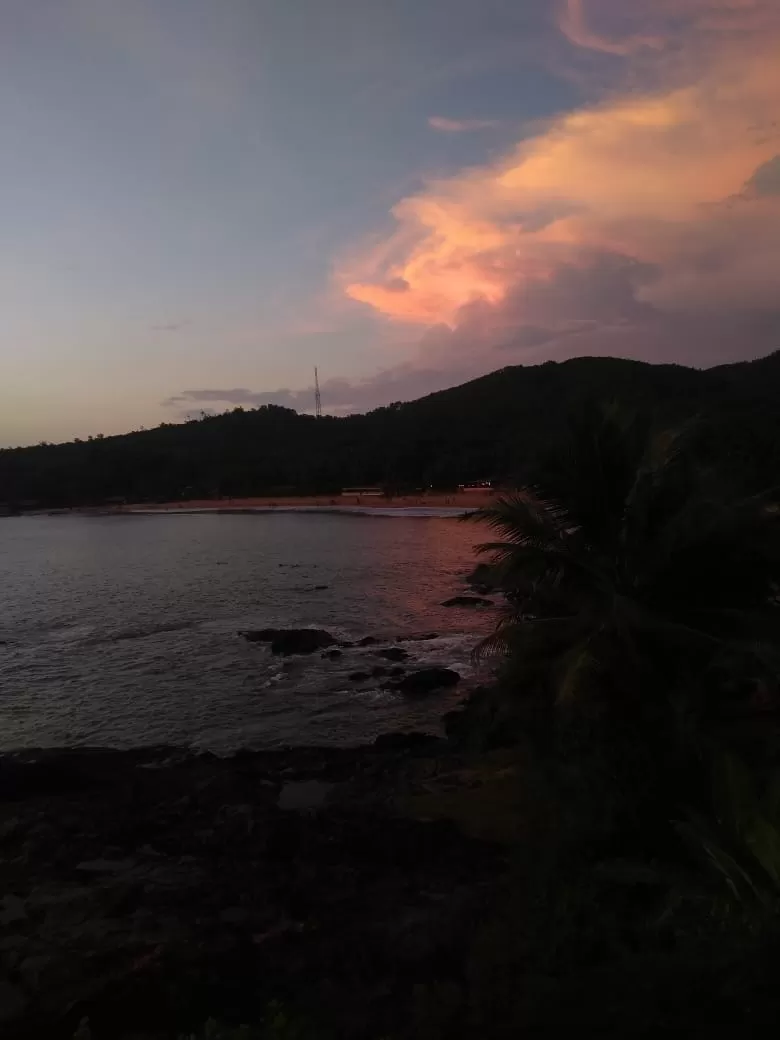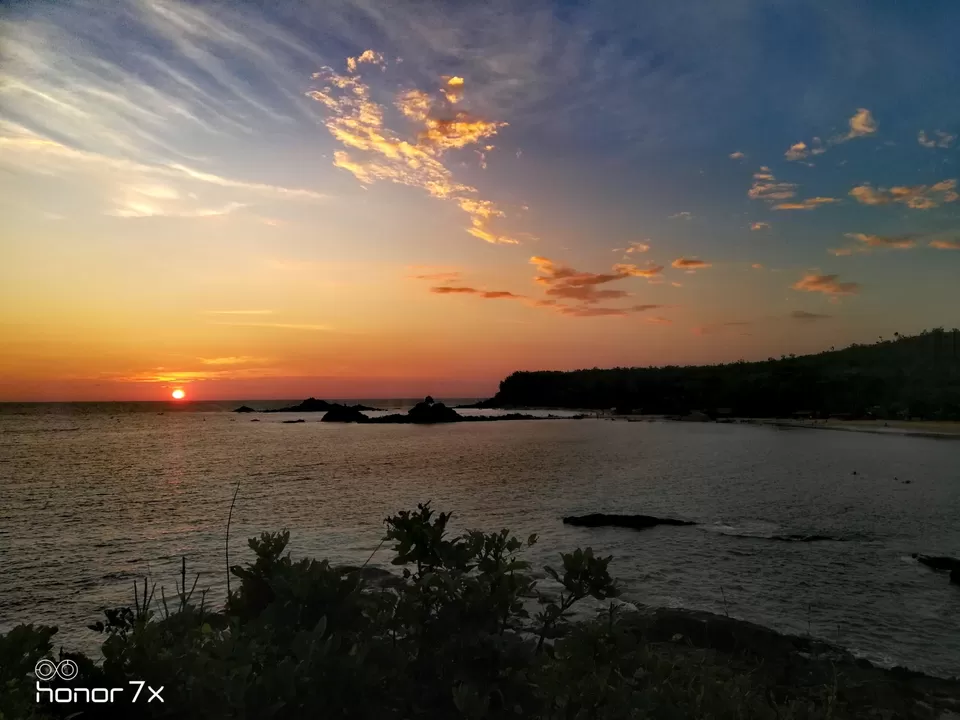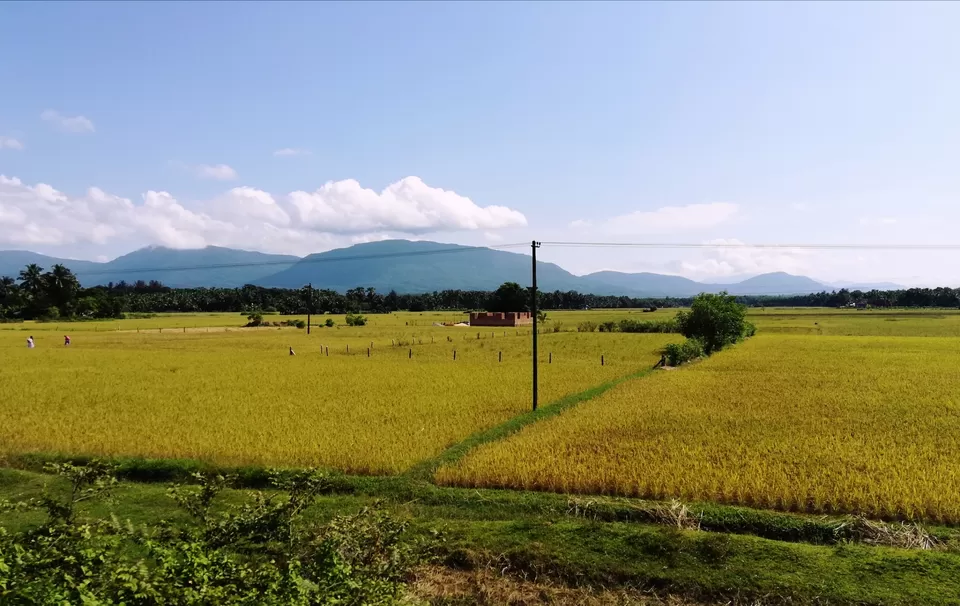 Day 2 began with some nice breakfast sitting out on the porch of our cottage. The view from our room was one of the mountain filled sky line meeting the shore and the whole place is just quite but for a peacock calling for its mate, playing hide and go seek with us the whole time. It's the best place for a weekend getaway from all the city noise and cement forests.
Later, we took a bus ride down some bumpy roads to Murdeshwar. The temple and the statue of Shiva is something one must not miss out on while in this region. Though the place was crowded, and the weather unforgiving, I just couldn't take me eyes or my camera away from the statue and the 19 storied Rajagopura. There is a lift that takes you up to the 18th floor of the rajagopura which has windows in all four directions and the view is just amazing. If I didn't need to work to pay for my next getaway I would have totally missed my train back home for this.