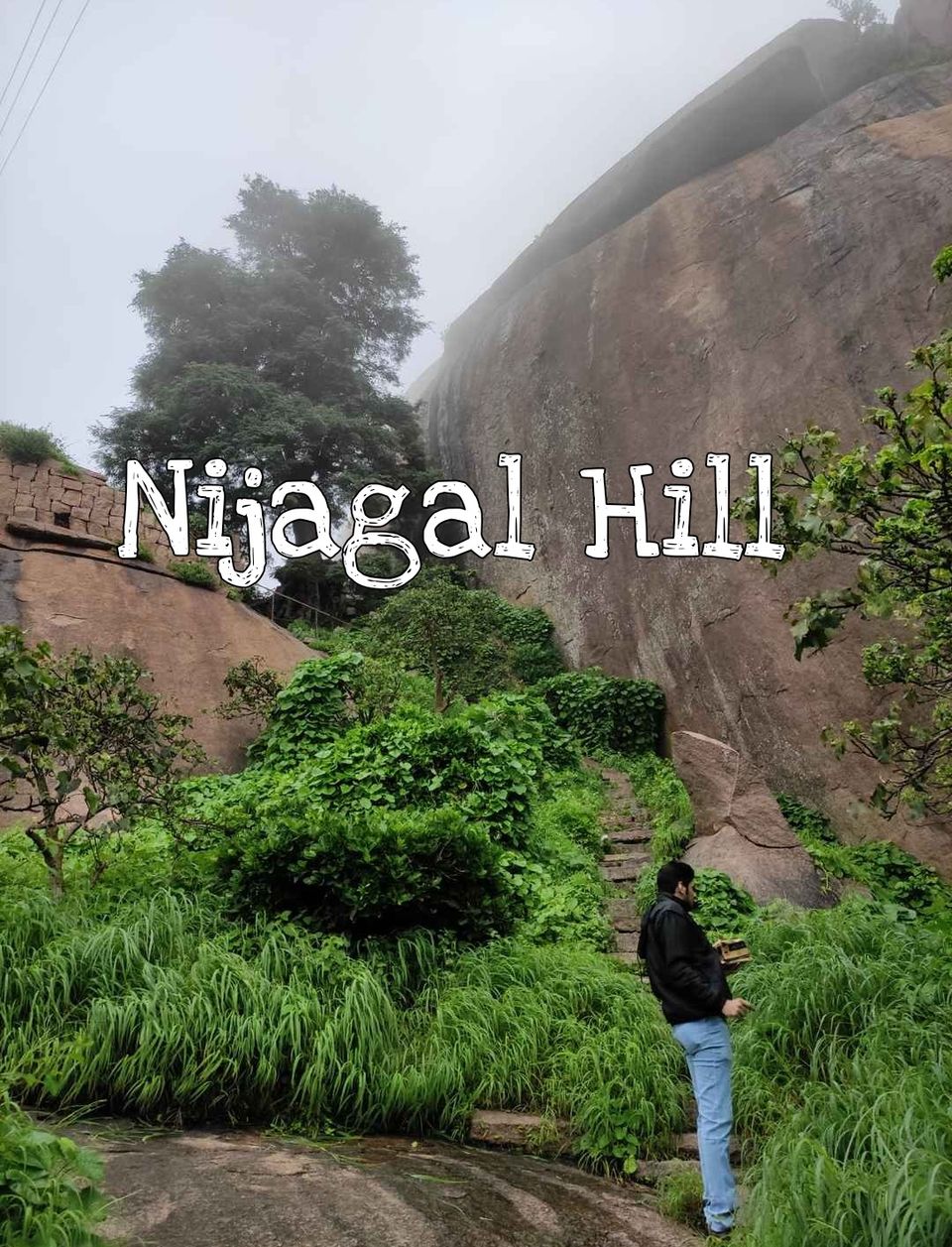 It was my friends birthday and I had to make it a special day for her. What better than going on a trek and cutting the cake at the top of a hill right. That's when a friend of mine told me there's an awesome hill in Tumkur and from the pictures he sent me it looked pretty nice. It was three of us, we started from Bangalore at 4 am and we reached there by 5.30 am.It was around 70km from where I stay and there is no need of a pass or anything of that sort .
We did have slight trouble finding the way because Google map didn't give us the right location. It's on the opposite side of the highway of the location given on Google map. So it's better to ask the locals for direction when you reach there. There's a railway underpass though which you've got to go, only two Wheeler will pass through that way. We finally reached the bottom of the hill and started our trek.
Throughout the trek at every turning were like is this really the right way? Because it seemed like a dead-end but as we reach the end there will be some path leading uphill. There is also a temple over there. We took close to 90mins to reach the top. The view from the top is lush greenery. At the extreme top, there are huge boulders which are slightly risky but are great for people who are interested in rock climbing. As we reached the top there was slight mist but it cleared after some time. It was just 3 of us on the whole hill and I feel it's because this is not that much of a popular place and also it was a weekday. It's was really an amazing experience and the fact that there was no one else and we had the whole place for ourselves made it even more amazing.
The things I carry during all the treks that I go on are
A bottle of Water
Chocolates
Pocket knife
Pepper spray
A small medical kit
A speaker
A jacket and a cap
And always make sure to wear a good pair of shoes and please don't throw any of the plastics over there, keep it clean.
Difficulty level - Medium
Risk involved 3/5
Worth factors- 4/5
Average trekking time- 2 hours uphill
Overall Rating- 8/10
For any queries feel free to comment below, for more trekking/travel content follow
IG- wabisabi.stories
Safe trekking 🖤
Arjun