As I am always seeking for adventure when traveling. So this time bouldering grabbed my attention. Hampi is one of the top bouldering location in India. Bouldering is a form of rock climbing that is performed without the use of ropes or harnesses. While it can be done without any equipment whatsoever, most climbers use climbing shoes to help secure footholds, chalk to keep their hands dry, and bouldering mats to prevent injuries from falls.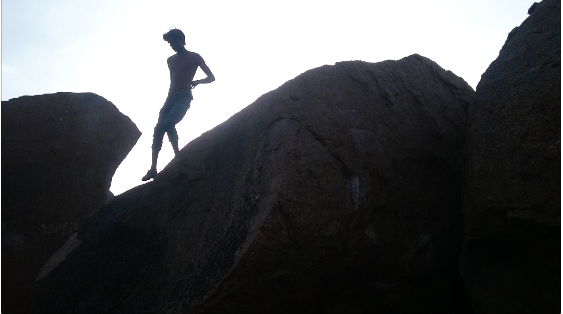 Bouldering was way to difficult then I thought to be for me, due to lower upper body strength it was very difficult to pull myself with tip of fingers as the cracks and holds on stones are very narrow , so instead of grabbing those holds with your hands you have to use tip of your fingers. I was concerned about safety because we were not tied to ropes or any support the only thing that was present for our protection was crash pad.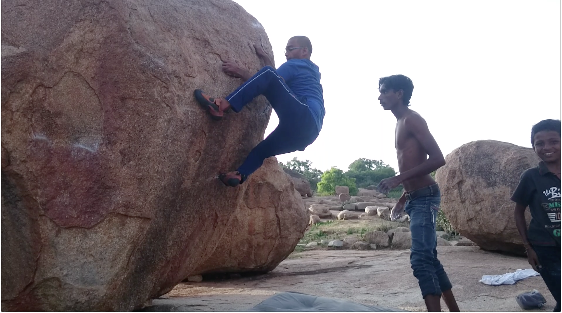 Although in beginning classes the stones were not very high they were probably around 10 to 15 feet and the trainer was always near us to hold us in case of any unbalanced fall.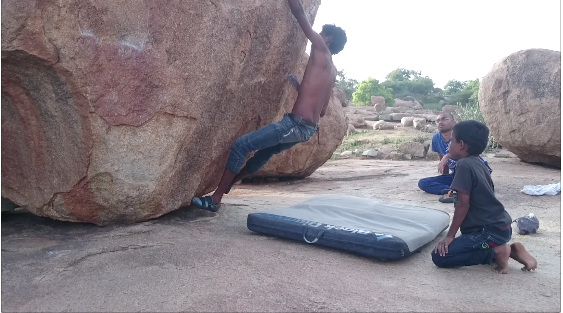 As Rajendra my husband has more strength then me, he didn't feel much difficulty he climbed with ease but once was not able to come down . After trying for some time and with trainers instruction he was able to come down, after that there was no stopping for him, he kept climbing different rocks one after the other.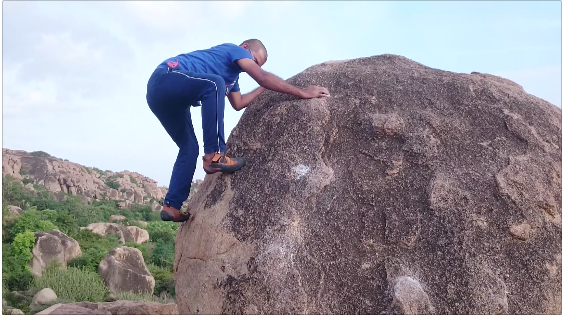 For me climbing first rock was very difficult and it took lot of time, but I was quick to climb down. but climbing horizontally was impossible for me. So I sticked with easy climbs. In middle it started drizzling, we took shelter under a rock cave meanwhile two little boys came to for selling tea and cold water. Had a lovely chat with them and then resumed to climbing.