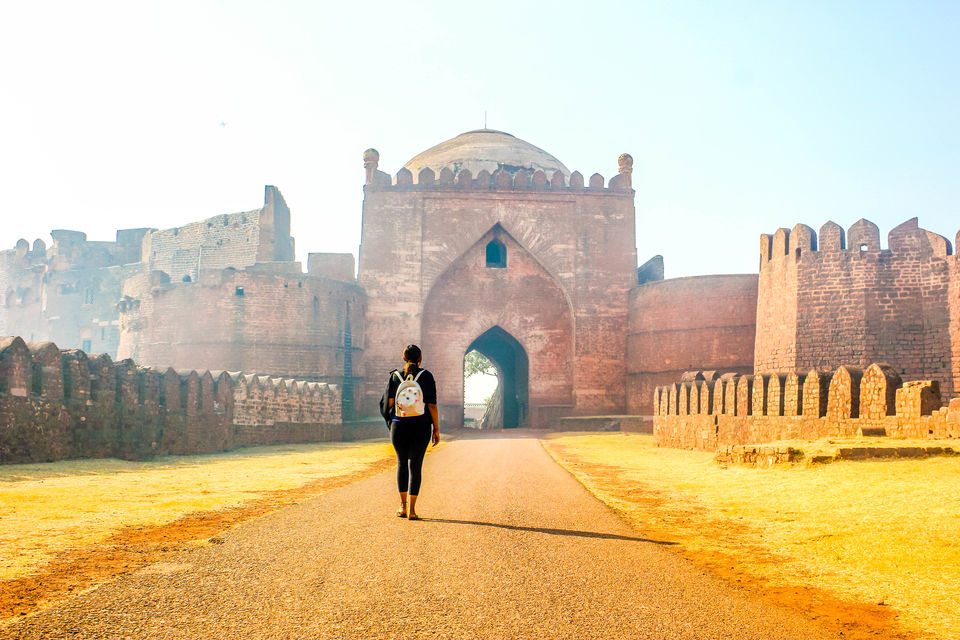 So, I woke up to the news that my friend bought a Mercedes Benz. Like always, a gang of friends bank on that one car for all road trips. Unfortunately, it was a sedan and we mocked him for buying a car which can't do road trips on different kinds of terrain. This offended him and he said, "You know what? I'll show you all that my car can go literally anywhere." and I said, "You wouldn't be able to drive in even our own Karnataka." This was at 2 AM at night and in his frustration to prove his car was worth more, he said, "Pack your bags, we're leaving in 2 hours."
The Pre-plan
Since this was a last minute plan, we didn't have a complete Karnataka route planned out. But, to our benefit, all of us were from different parts of Karnataka. In no time, we came up with a rough route map - but, we all had an understanding: at any point, if it got too difficult to continue, we would turn the car around and drive back home to Bangalore. Being four of us, we pitched in Rs. 5000 each and we figured we would see how long it would last us.
Bijapur - Belgaum
Since it was only 4 or 5 PM and we were done seeing all the notable places in Bijapur, we decided to drive ahead to Belgaum. The 214 km drive from Bijapur to Belgaum took us about 4 hours to make it. By the time reached, it had become dark and we decided to do all our sightseeing the next day.
There are a few interesting places in Belgaum. One important spot is Belgaum Fort. It's not what we anticipated since there's an entire town that still functions from within Belgaum Fort. Several other places exist within the fort area. The fort itself has a grand entry way reminiscent of the old days and it still functions as a main road to this day.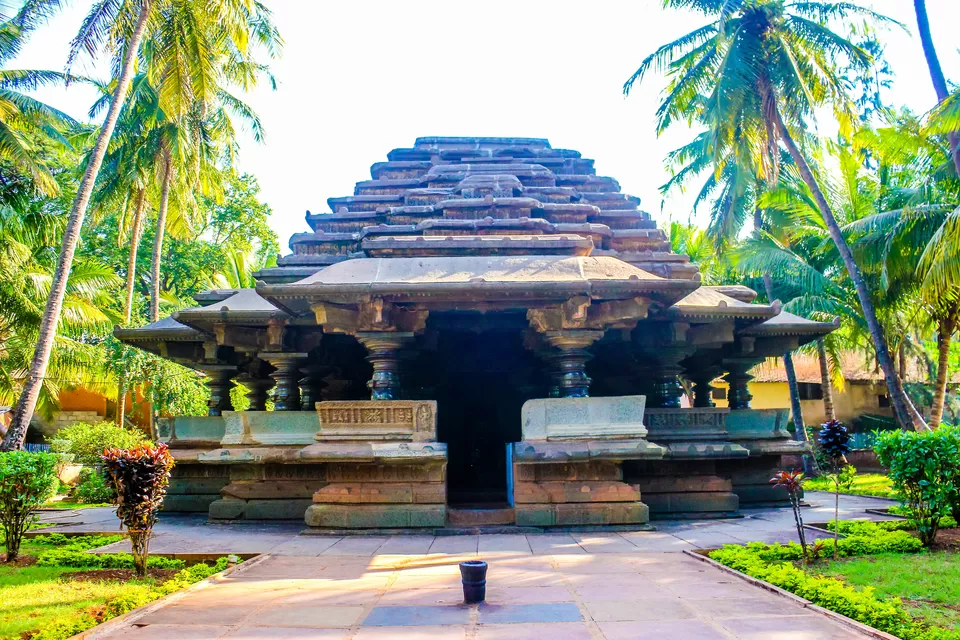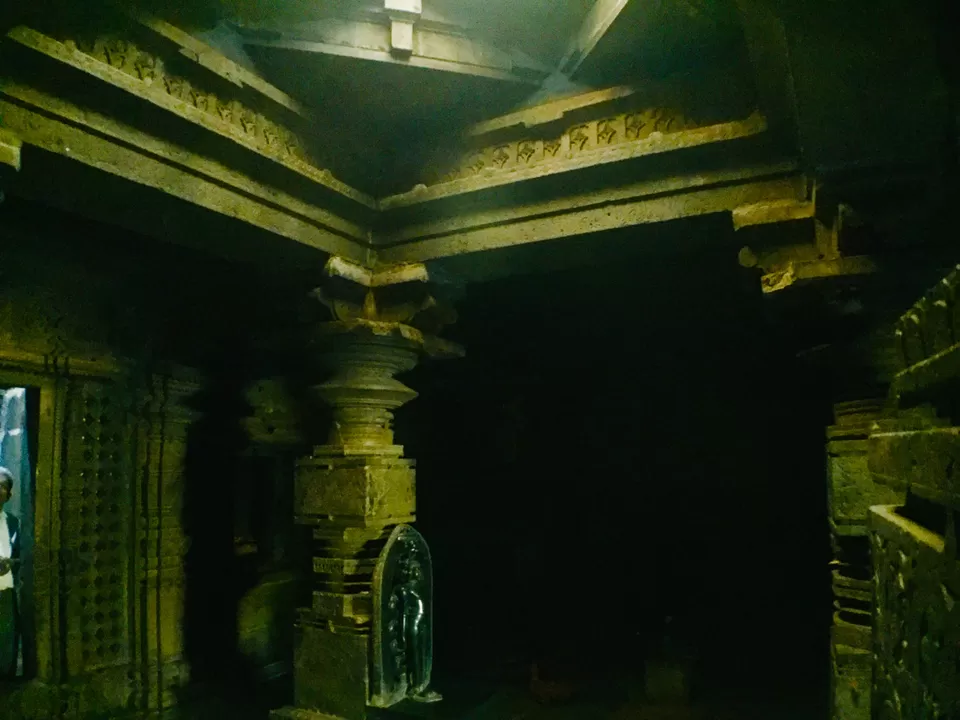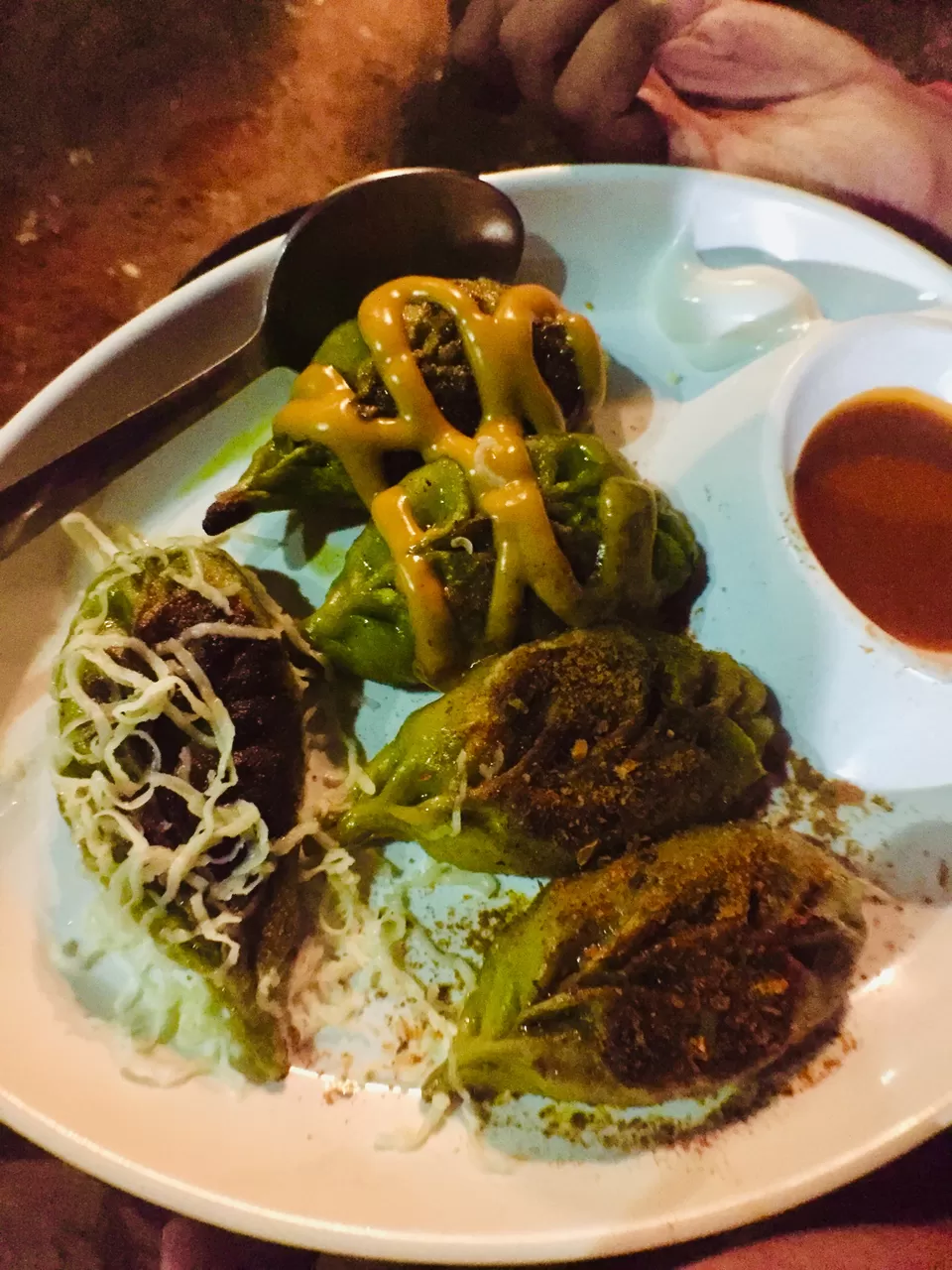 We stayed at Belgaum for 2 nights since we wanted to try out the evening street food spots. The next morning, we got ready quickly and decided to head to the proper UNESCO spots in Karnataka: Badami, Pattadakal, and Aihole. However, eventually, we ended up skipping Aihole since we it was getting dark and we had to reach Dandeli quickly. We originally considered going directly from Belgaum to Dandeli but it's a good thing we didn't because we would've missed everything you're about to see below.
Belgaum to Badami is roughly 150 km and we reached pretty quickly. Since it's a small town with just many UNESCO sites, we took half a day to explore Badami. We ended up losing a lot of time here. But, we did manage to drive another 22 km to Pattadkal since it was nearby and had just one important spot. It was nearing 5 PM and that's how we ended up skipping Aihole. One interesting thing to do at Badami is to just take a stroll through the heritage sites. It's beautiful and you instantly know what it felt like to be here in the times of kings. Here are some of the amazing things we got to see: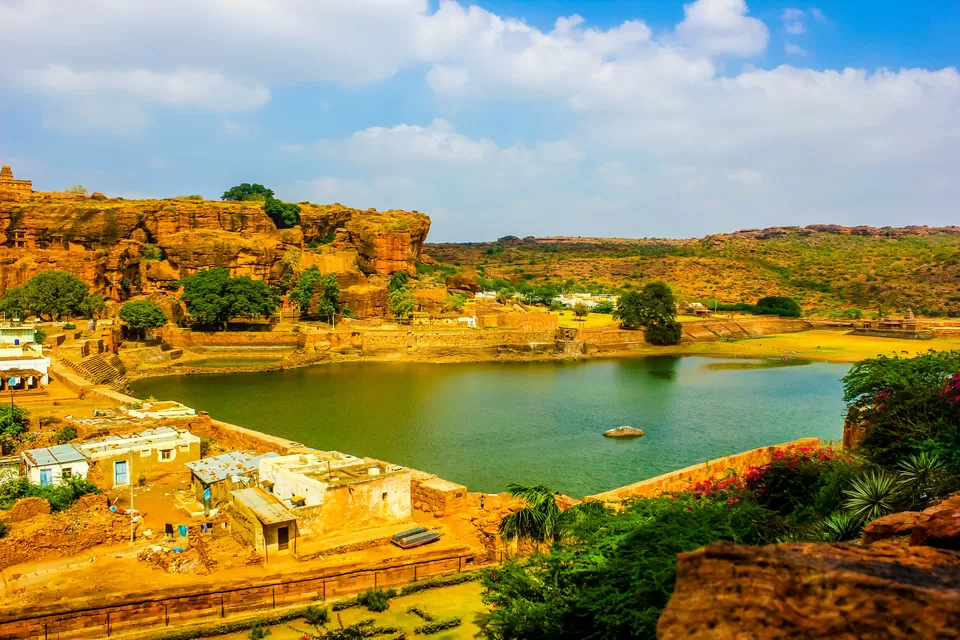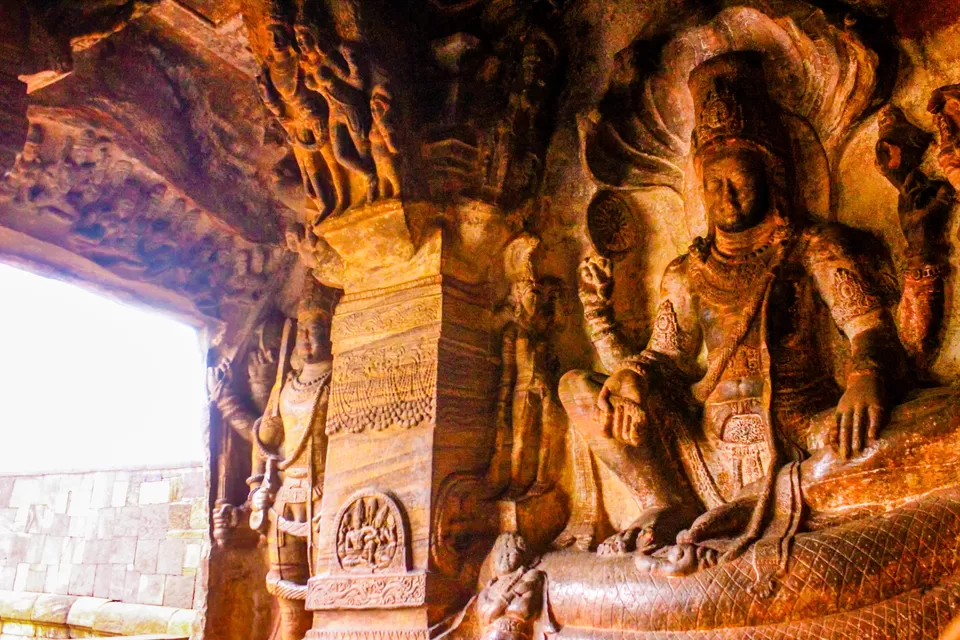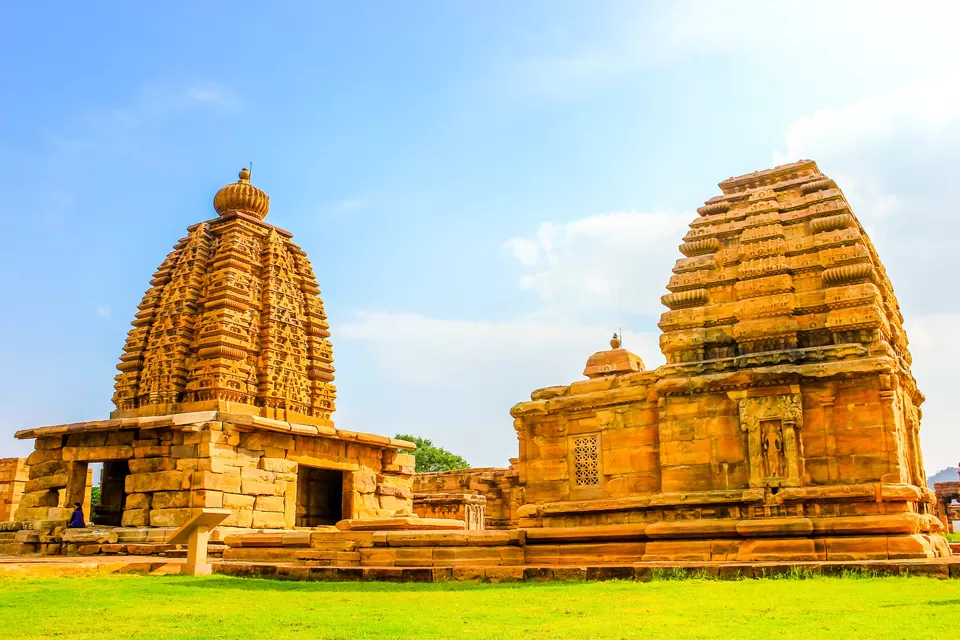 The drive is about 180 km and the roads begin to wind as you near Dandeli. We skipped Hampi since I've been there too many times. I've written about one of my trips to Hampi here.
Dandeli is one of the hotspots in Karnataka to get some adventure experiences. You have white water rafting, zipline, river rafting, and a whole lot of other water based experiences. We reached late in the night, and since there aren't many great budget stays in Dandeli, we decided to stay in a homestay that set up tents. It was super comfortable and we had access to electricity and washrooms.
We woke up early the next morning to begin our day of adventure. Here's a quick look at what we managed to do in half a day: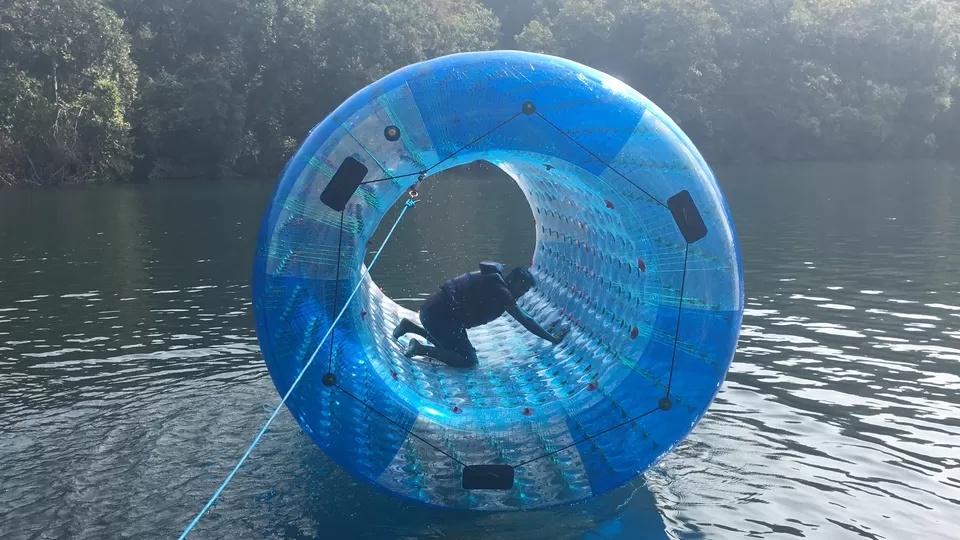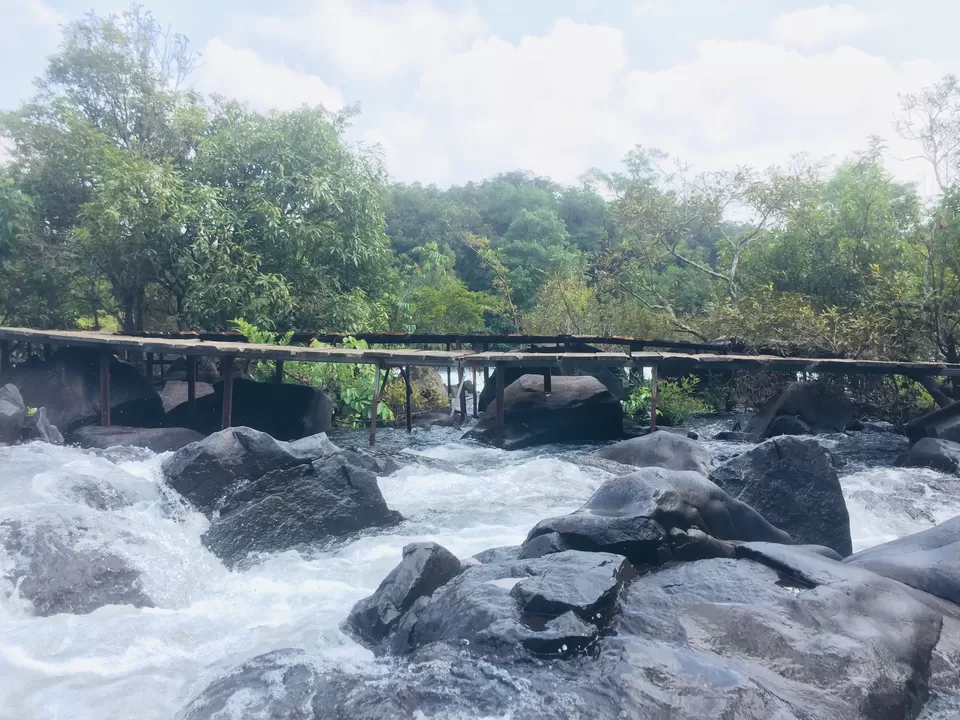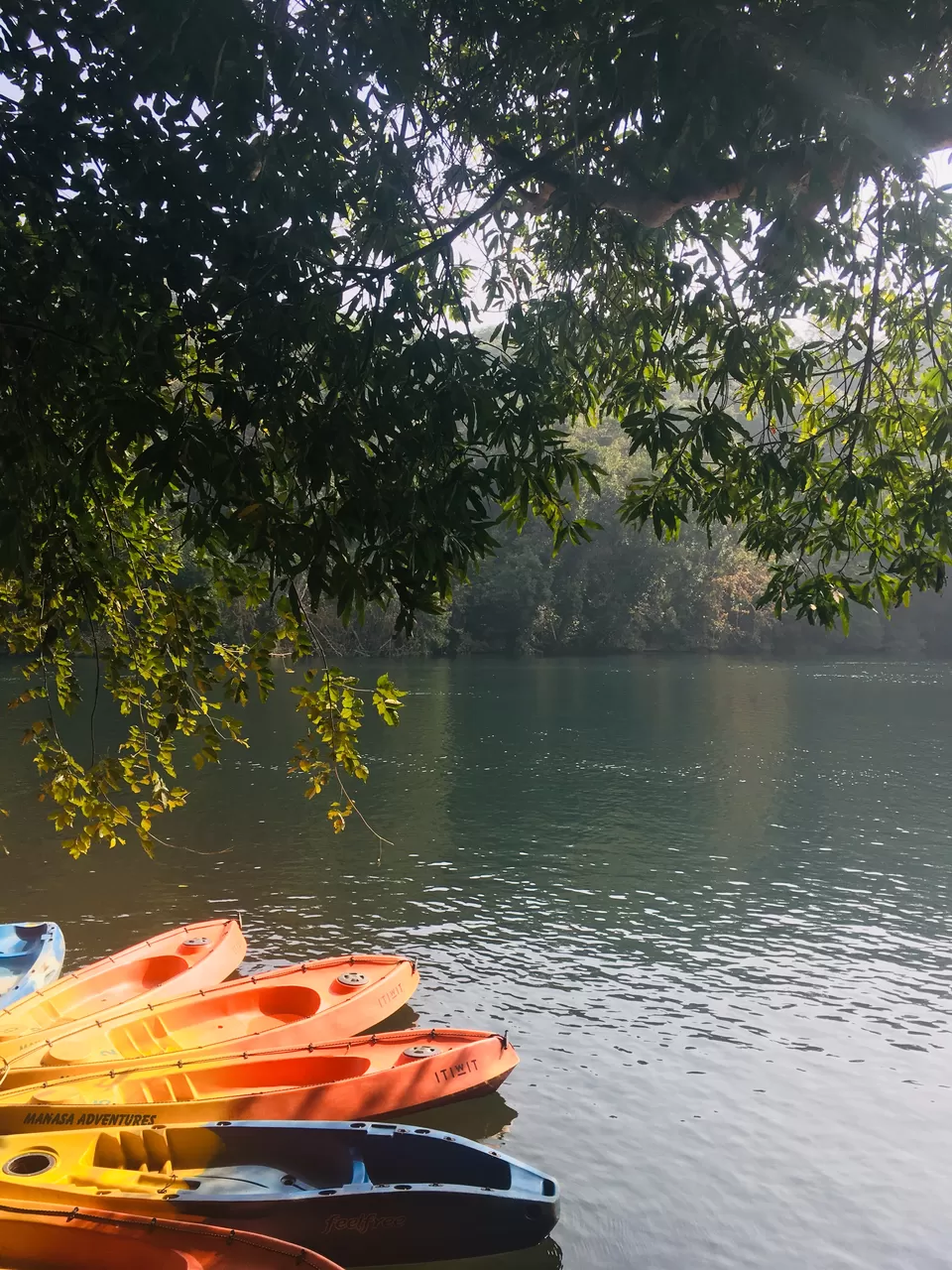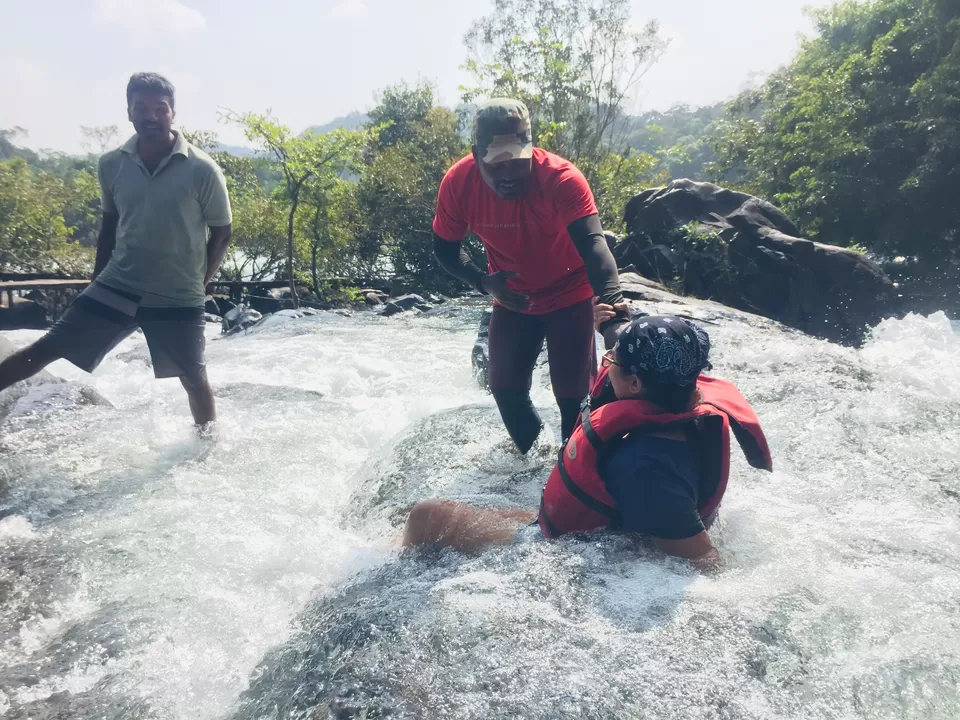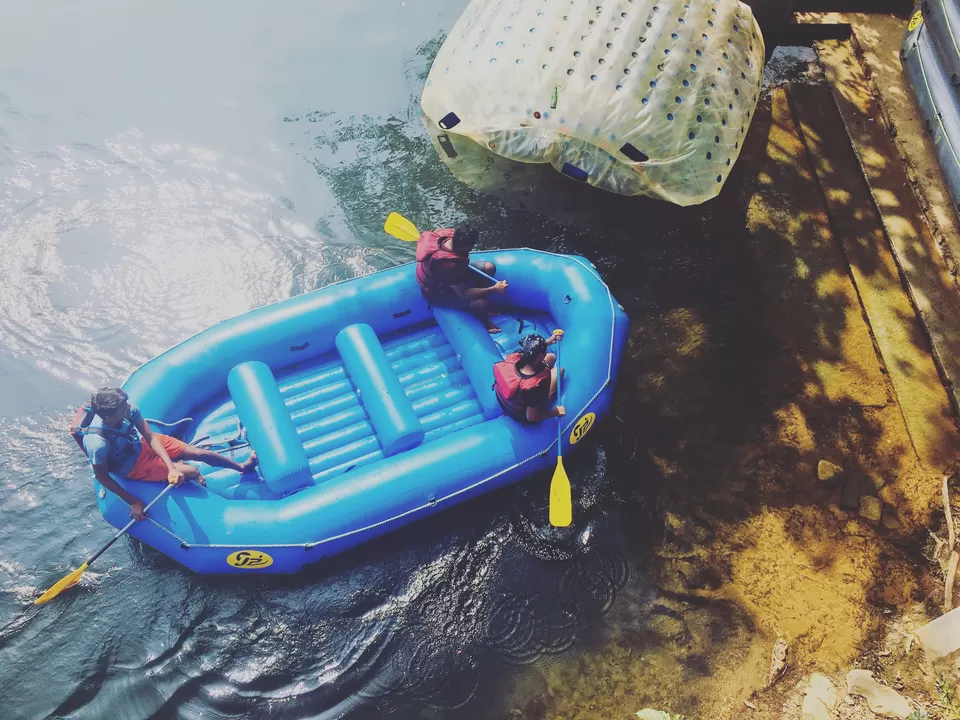 Having finished early, we drove directly from the adventure camp to Karwar. It was time to hit the coast after all that fun! Karwar is about 100 km from Dandeli and we knew we would reach pretty quickly. We had no idea what to expect at Karwar - what we wanted was a nice continuous drive along the coast. We reached Karwar exactly during sunset time and managed to grab a few shots of the sun and a few pieces of rava fried fish!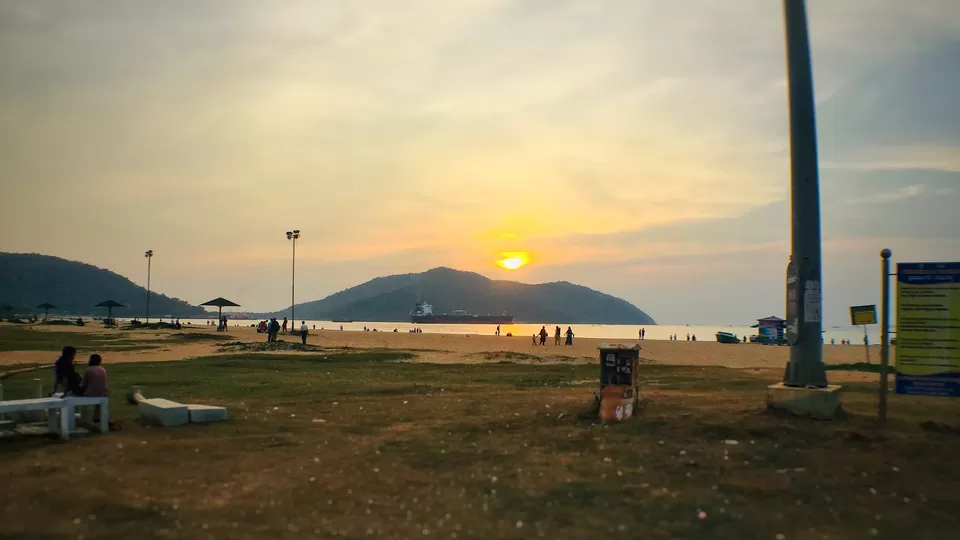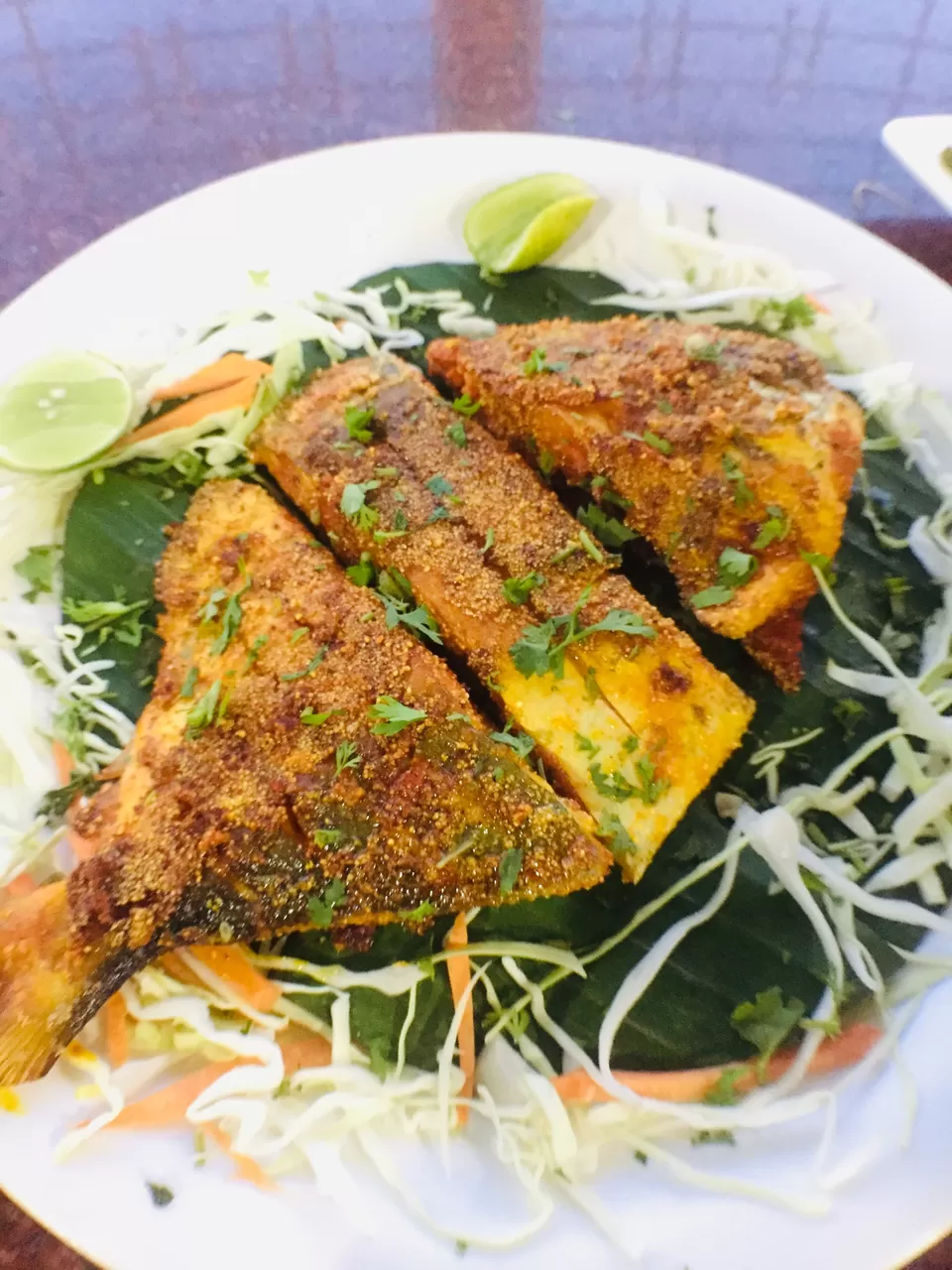 Yana caves is only about 50 km away and we went there first thing next morning. We went prepared with hiking shoes and attire. The climb to the caves itself is through a muddy track with a constant stream flowing beside you. As you near the caves, it gets rocky, and you can smell bat crap. Since it's a holy place, you're expected to remove your footwear and proceed inside. As you near the rocky bits, there are flights of stairs and it's family friendly to get to the caves.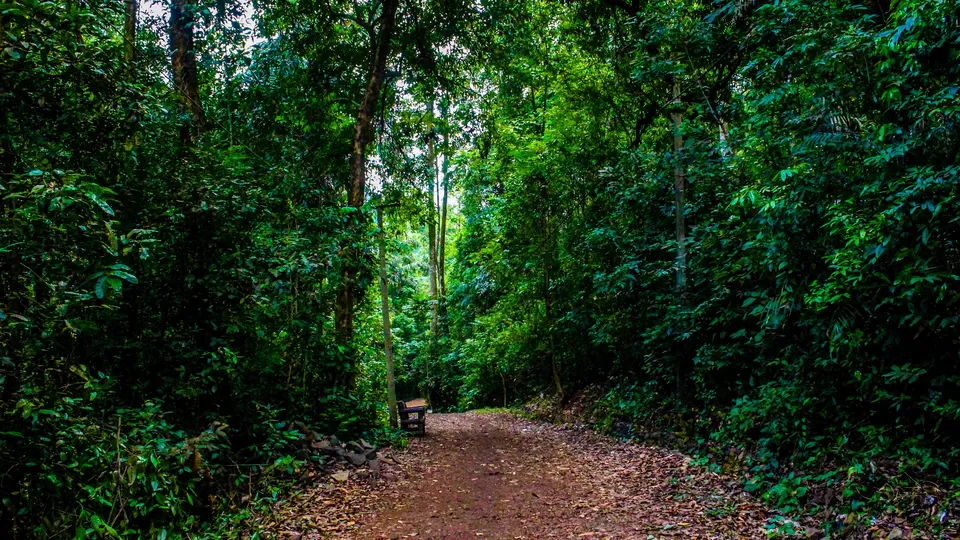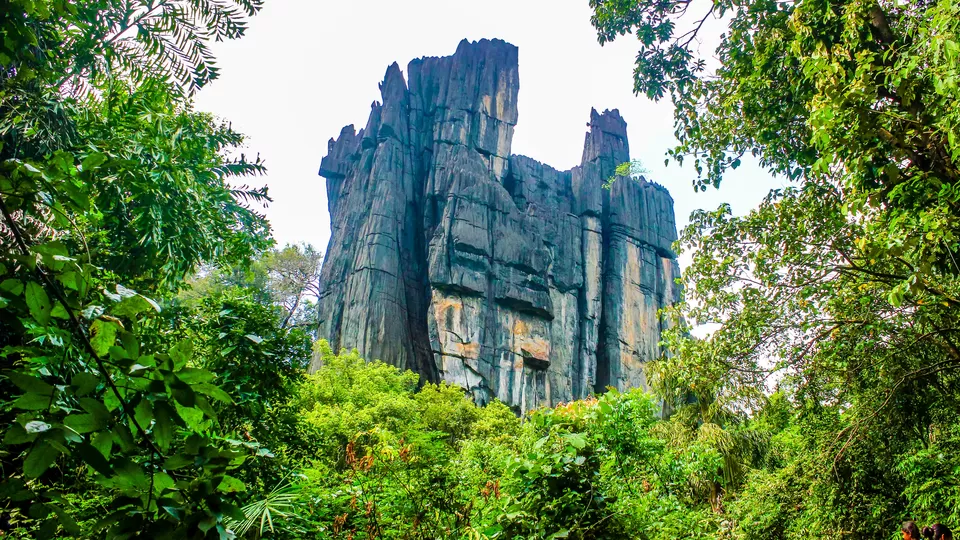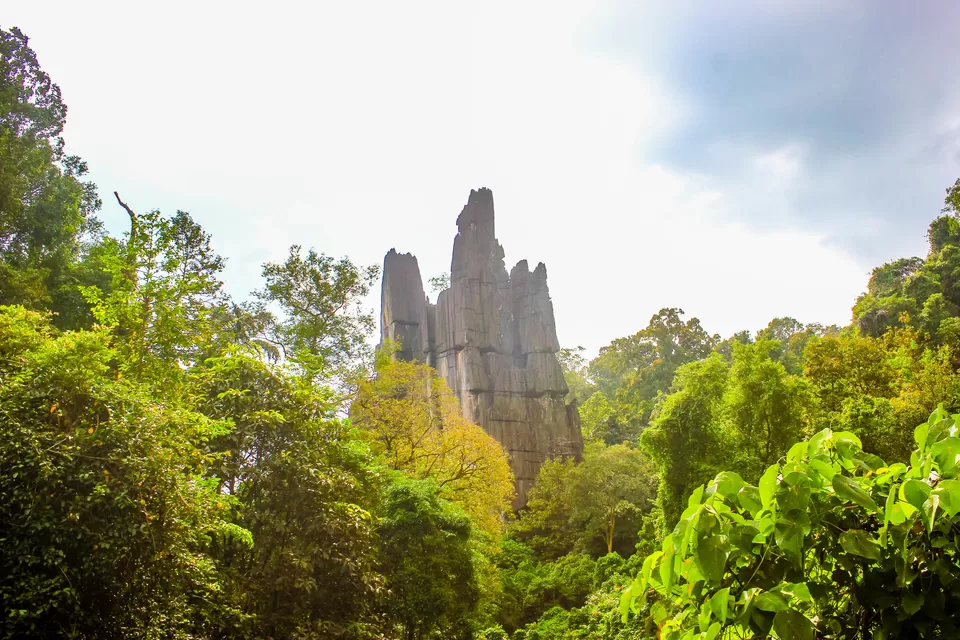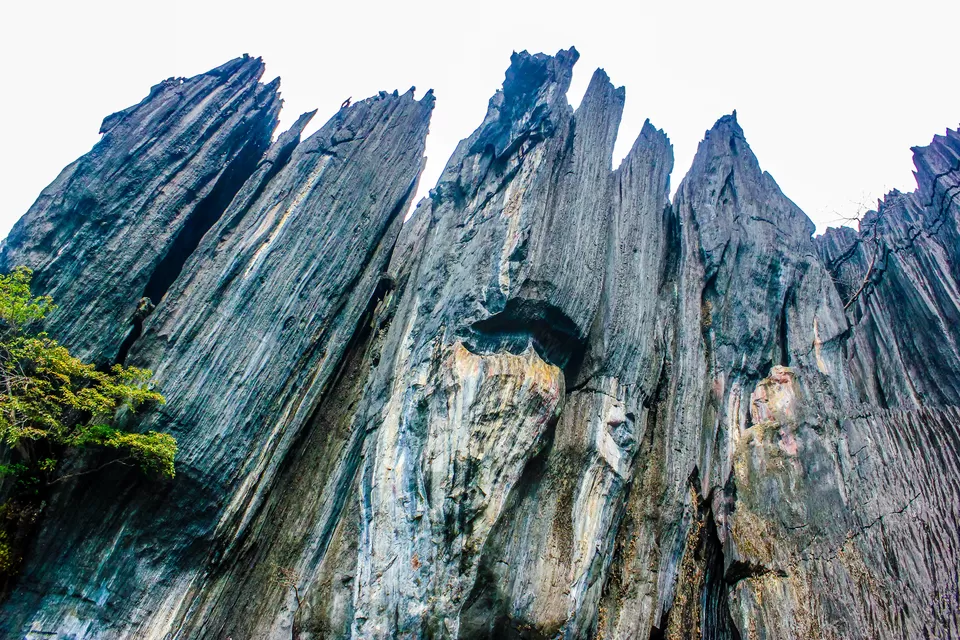 We drove back to Gokarna from the caves to relax at our stay. Zostel has an attached cafe and they make some incredible butter garlic prawns! That with the backdrop of the beach was extremely relaxing.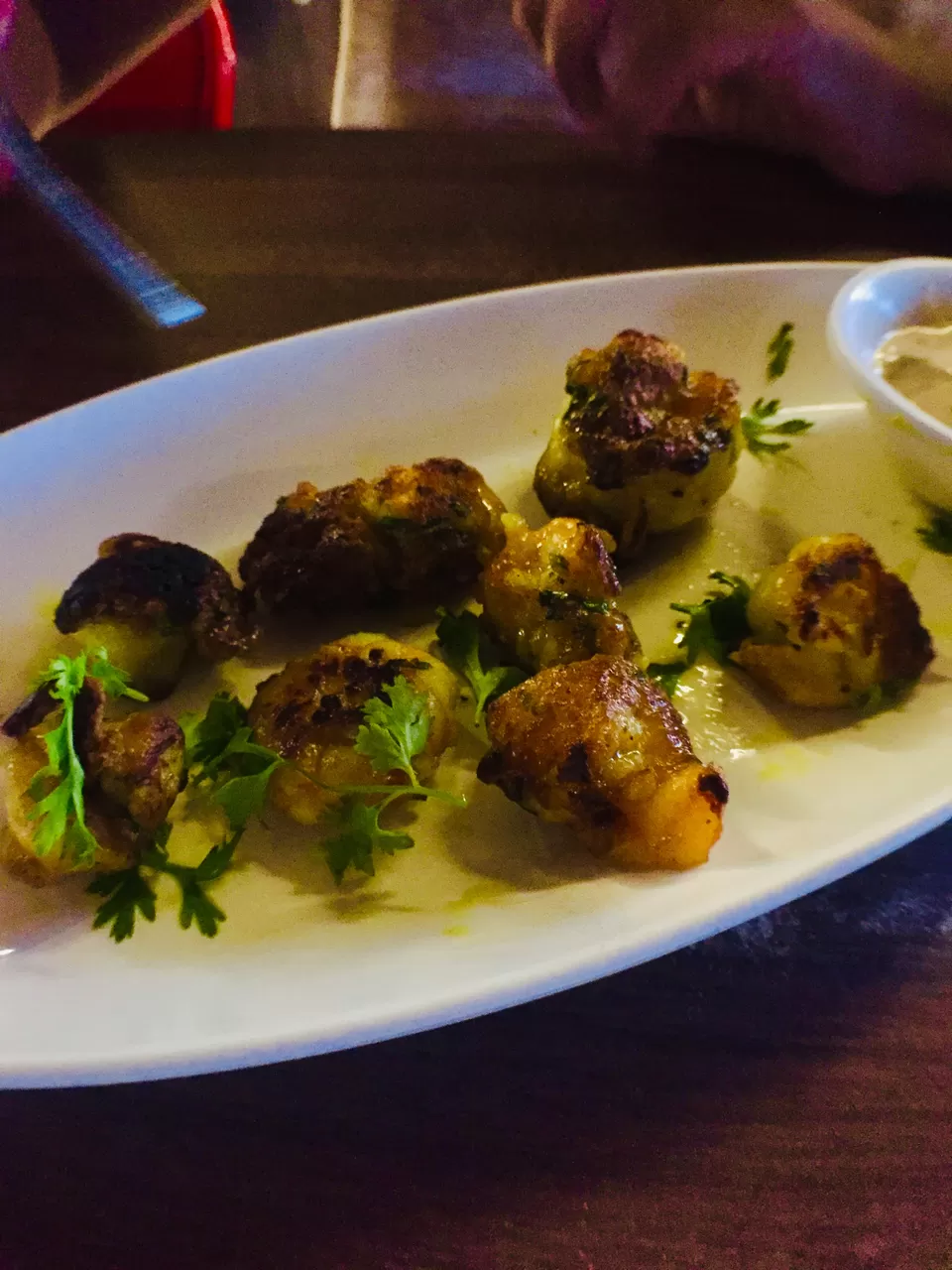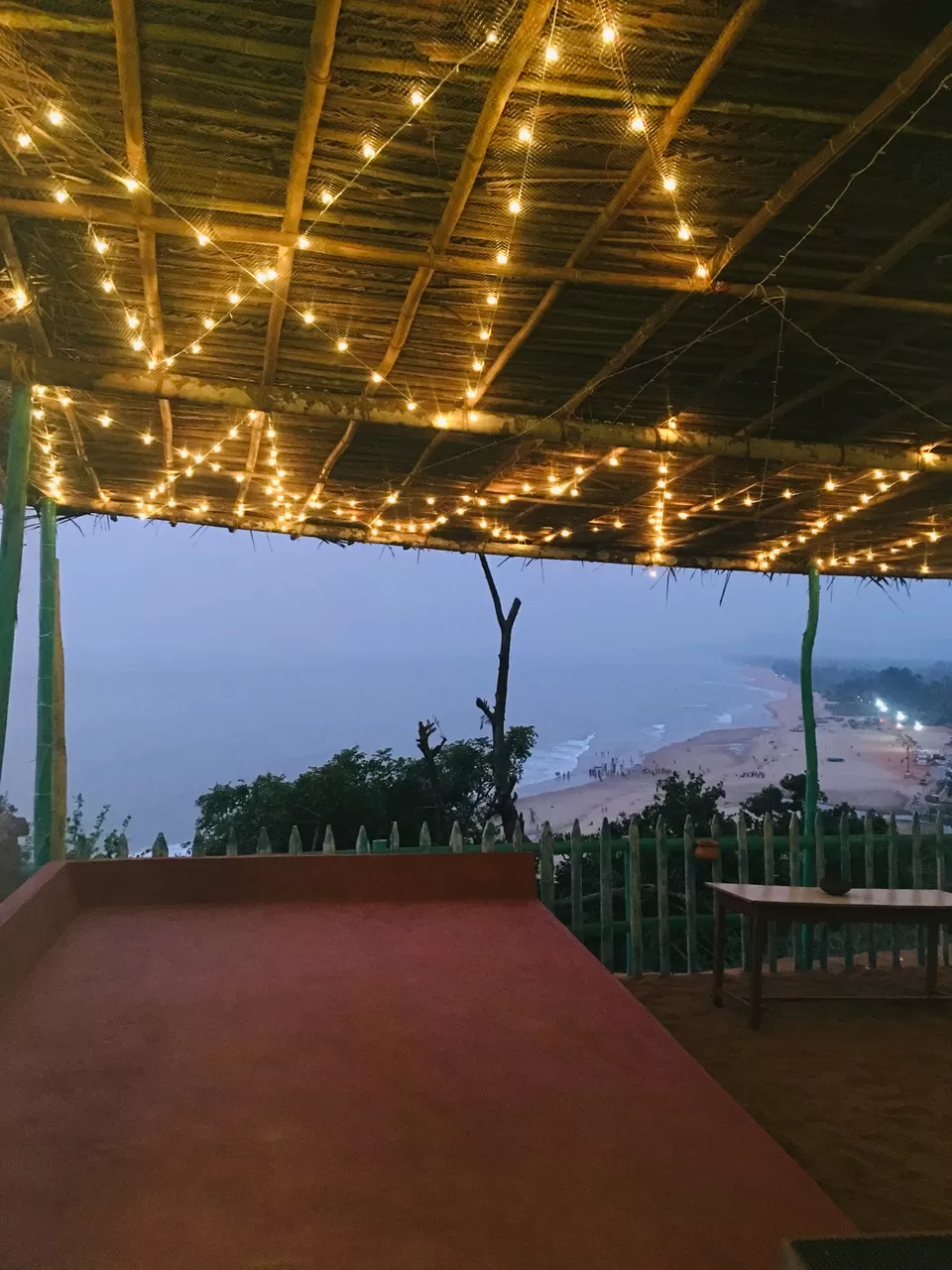 The next day, we relaxed the entire day. We went to the beach and did some local shopping in the area. You can practically walk through the small streets of Gokarna and buy colourful small trinkets to bring back home. We enjoyed a late dinner and then slept early to leave from Gokarna the next day.
Gokarna - Mangalore
The route is a beautiful and scenic drive. We had several pit stops along the way - we stopped at Murudeshwara, Maravanthe Beach, and Kundapura (for a yummy coastal lunch). We stopped at these places for an hour or less only because they have single points of interest and we had a long way to go to reach Mangalore. We didn't stop at Udupi on the way either since we were not really doing temple hopping. However, you can enjoy a stay here by visiting the famous Udupi Krishna Temple.
And we finally reached Mangalore! Mangalore is another big city like Bangalore and we have several friends who live there. We spent the evening with them and went to watch a night-show movie. Since I've visited the city several times, we didn't do any sightseeing. However, I've written about one of my travels to Mangalore here and you can take a look at the places I had gone to in the city if you're going to visit Mangalore.
We booked a beautiful homestay built right on the beach! We stayed in Mangalore for 2 nights and mostly just took in the fantastic beach weather. Take a look for yourself: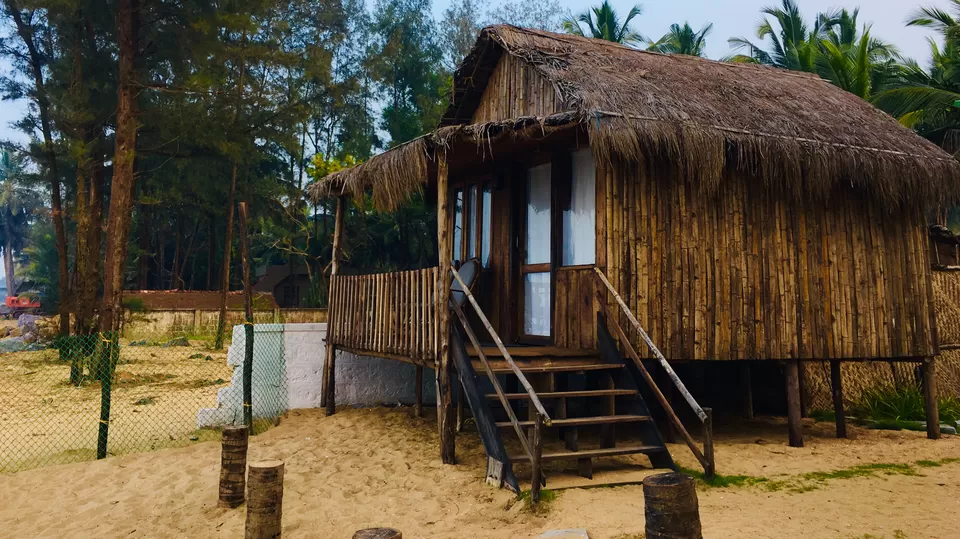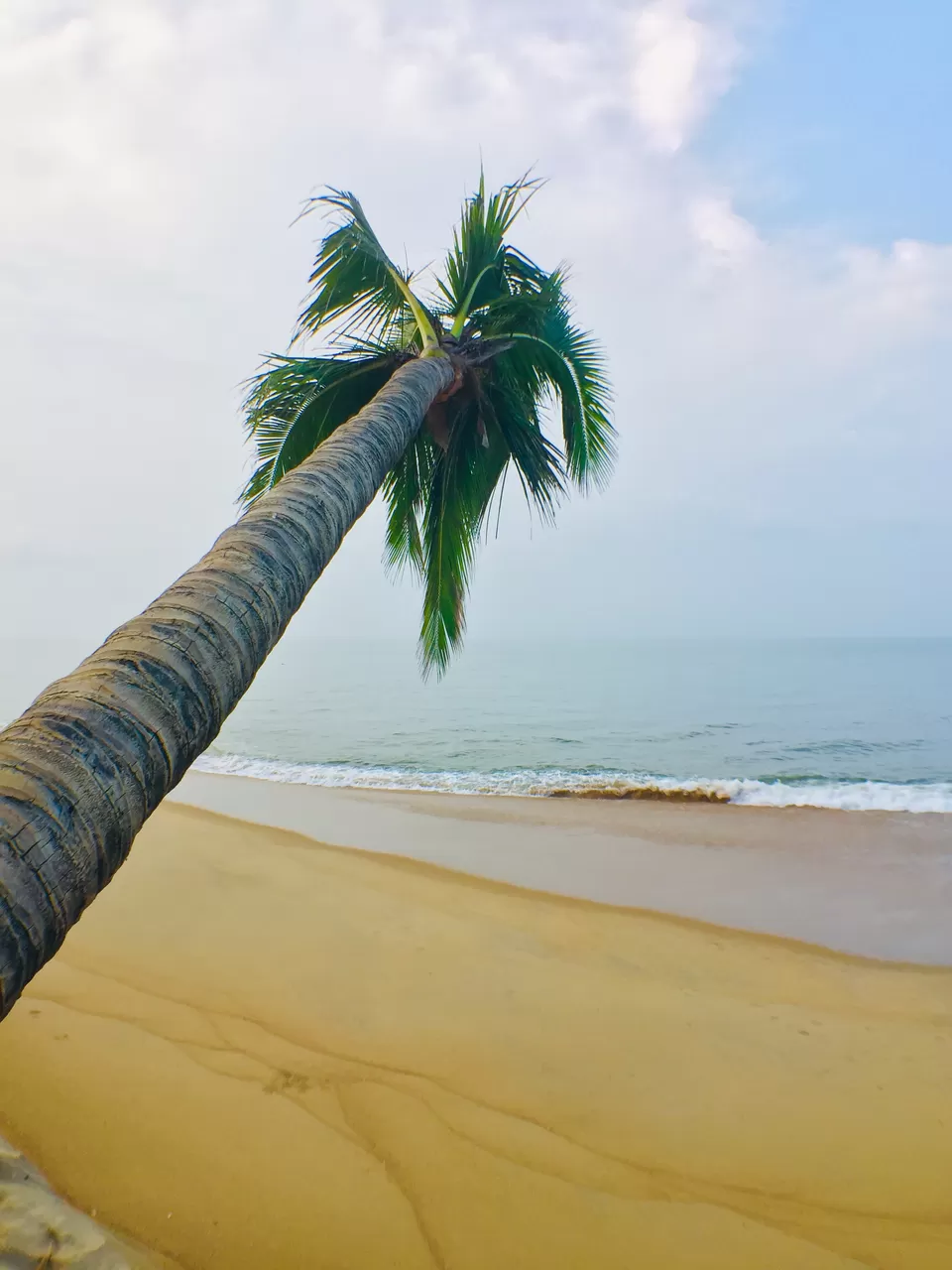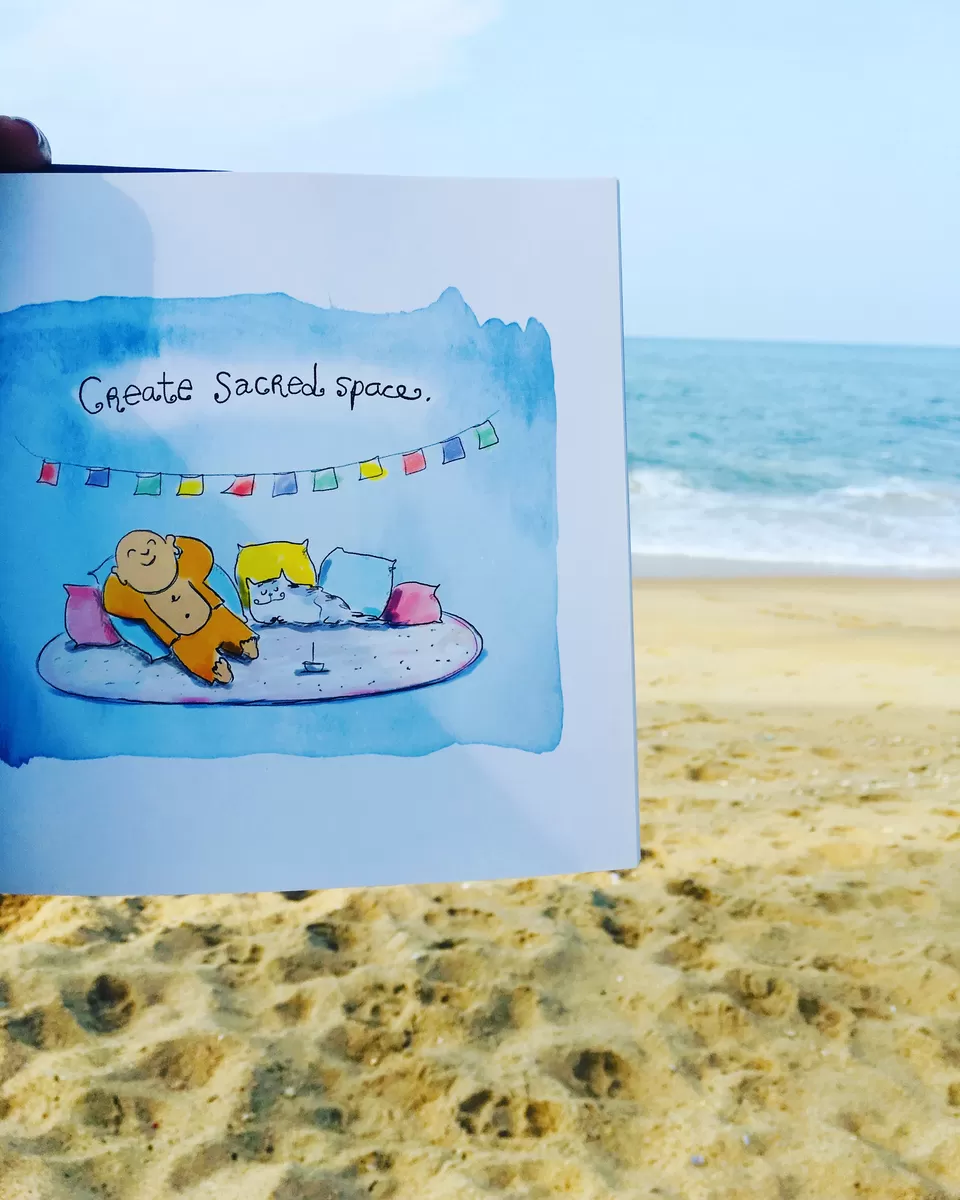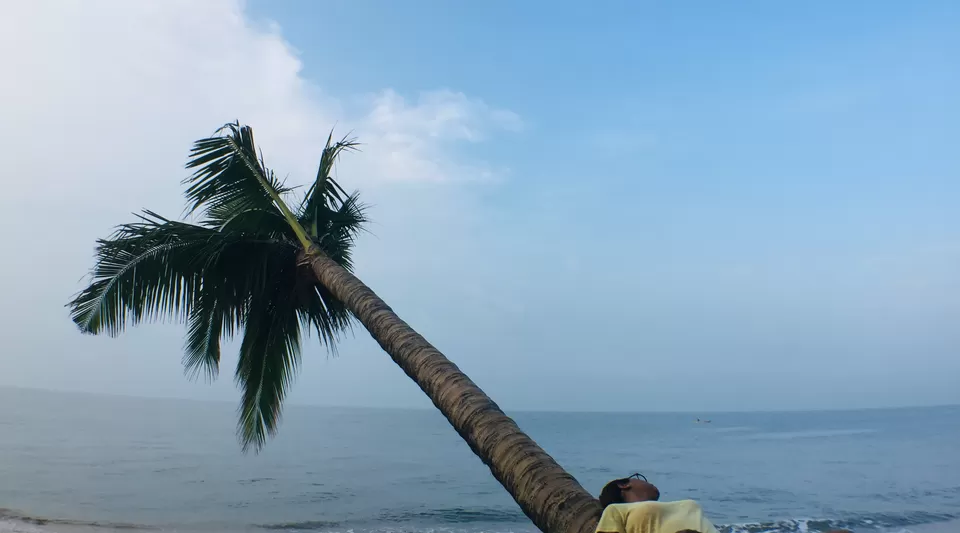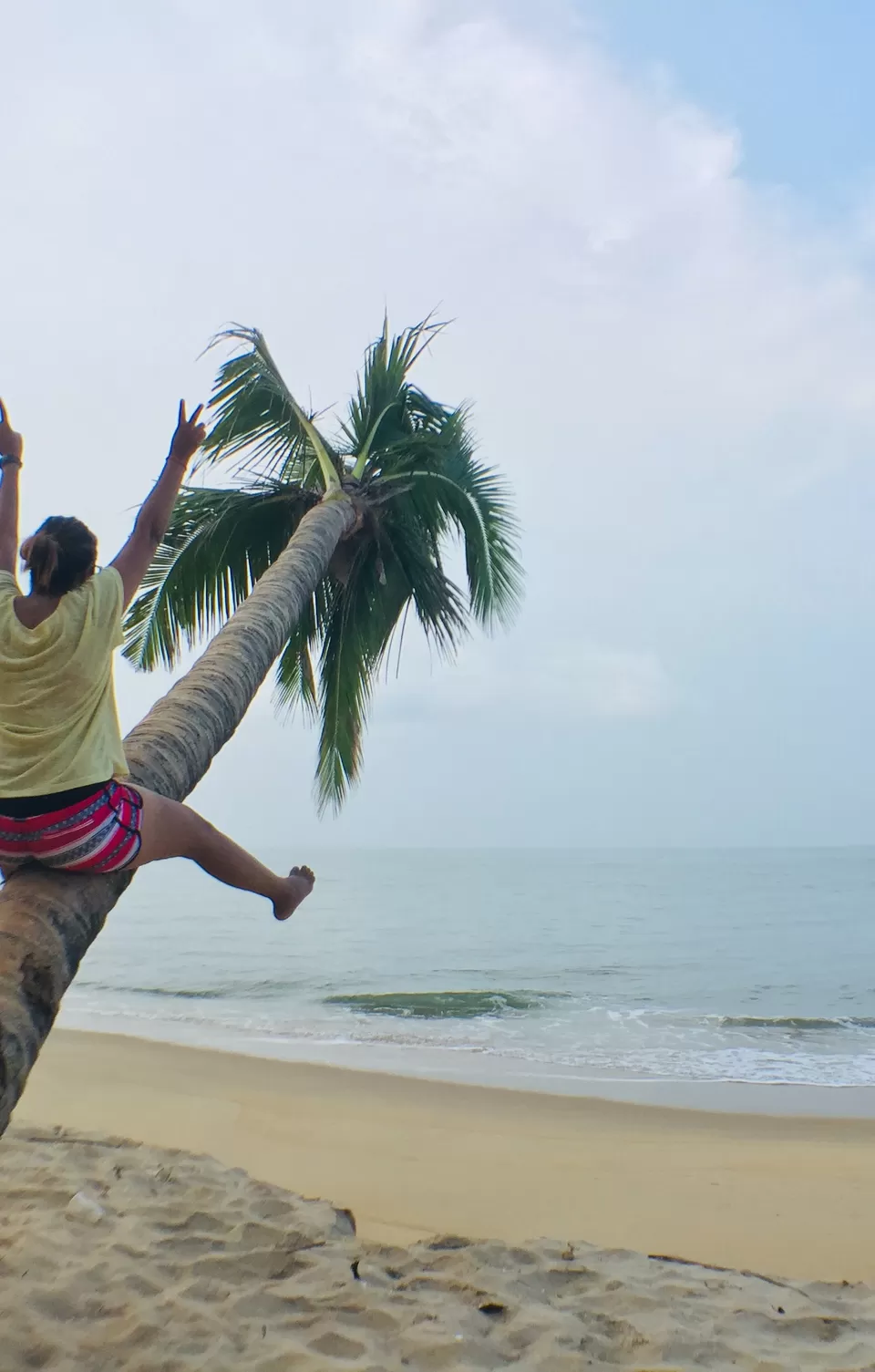 From here, we decided to head towards Chikmagalur because that's my hometown. I wanted to see my family, eat incredible home cooked food and relax on the drive back. We left early next morning for a 150 km drive and reached before mid-day. From here, we ate a scrumptious meal and stayed for a night. There are several points of interest in Chikmagalur and I've covered them here during one of my earlier visits. An alternate route is to go through Coorg - and I highly recommend that as well - and then get home.
Route Map
Here's the complete route map for the locations we visited from day 1.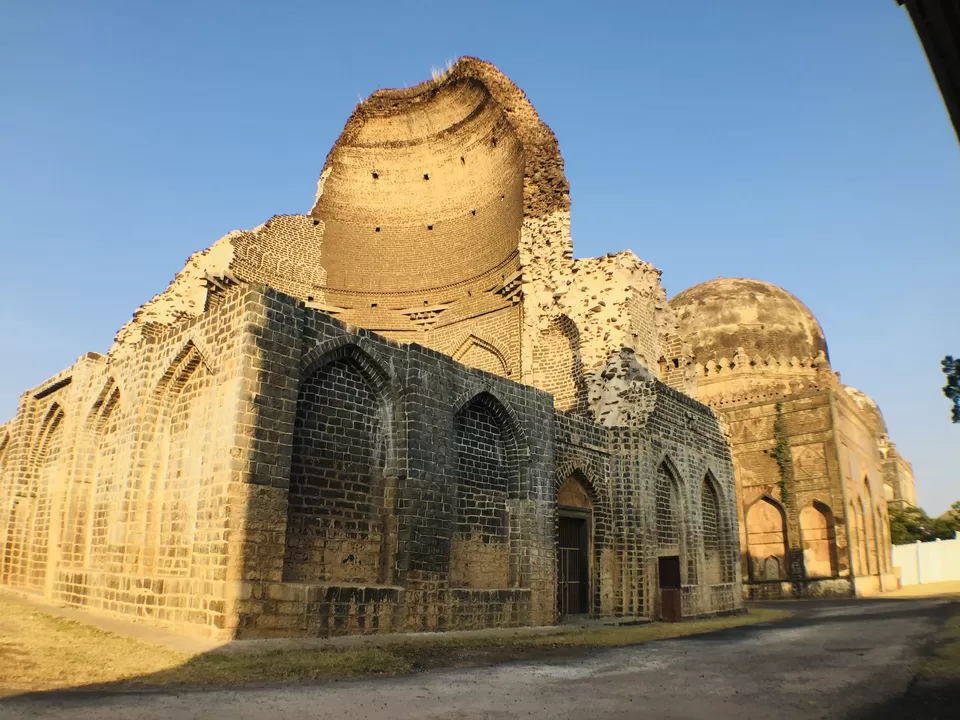 To reach Bidar, the fastest route is go on the Hyderabad highway. That's the longest continuous stretch we did: 690 km exactly. Day 1 was just about reaching Bidar. We stayed at the best hotel Bidar has to offer: Kasturi International Hotel. It's super cheap! Bidar has a lot of historically significant places. One day is enough to cover all of them. Some of the notable places are -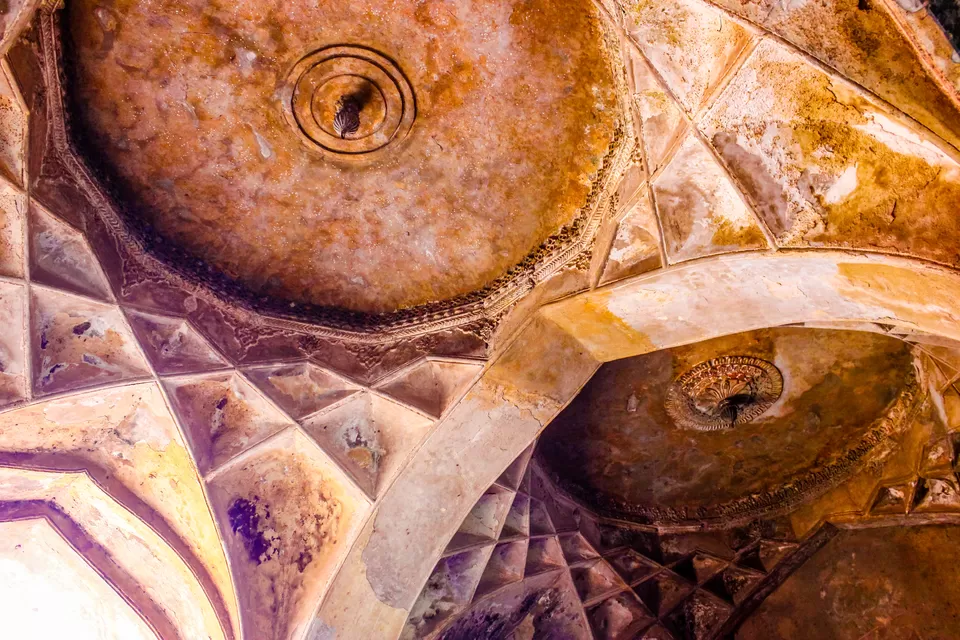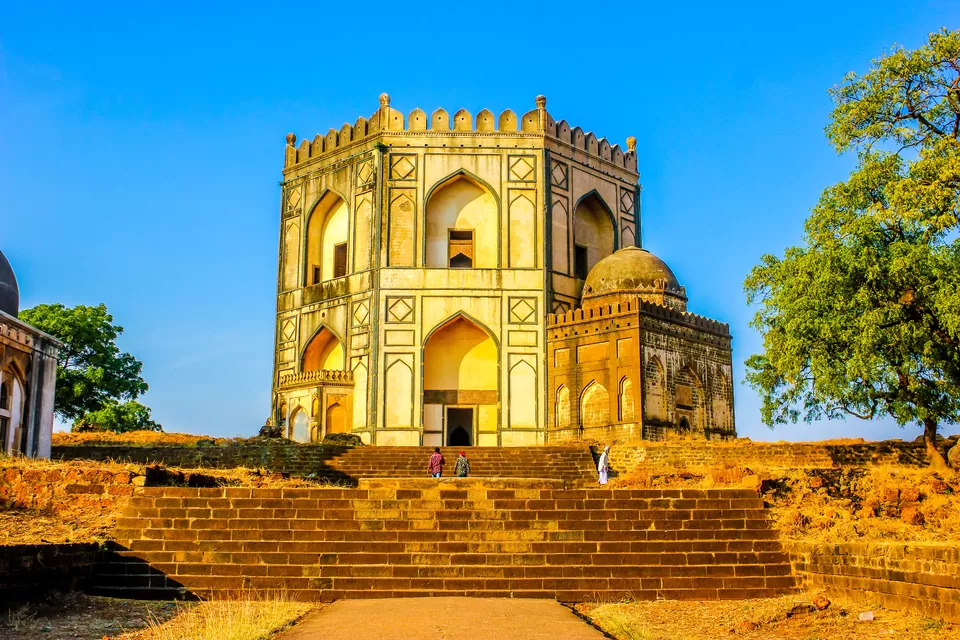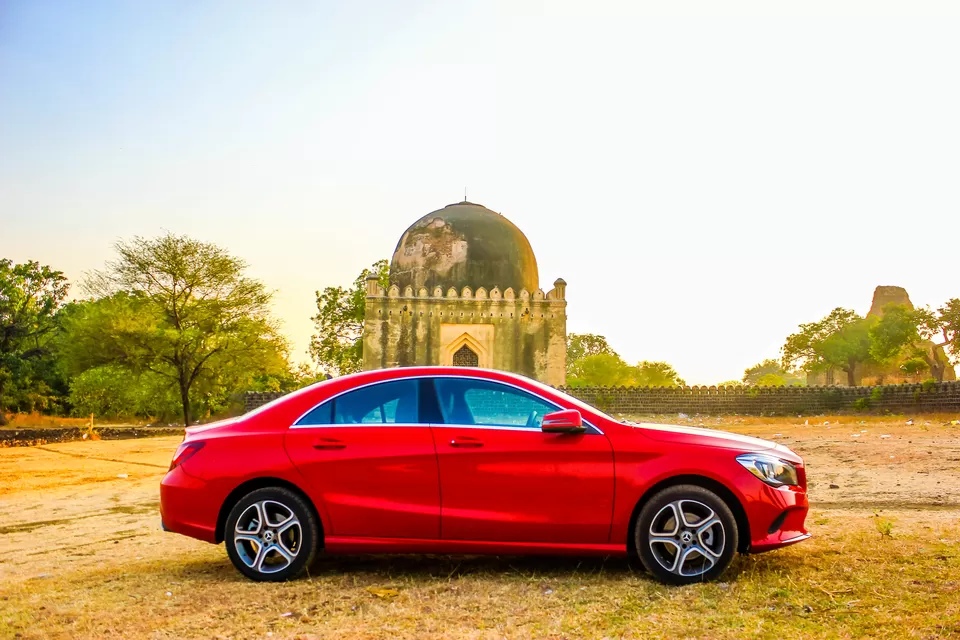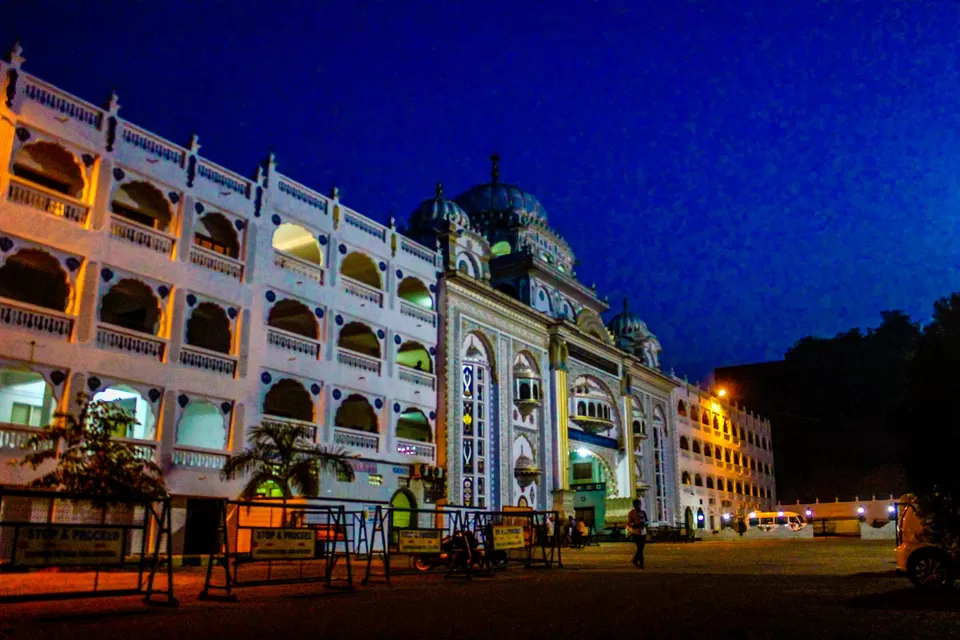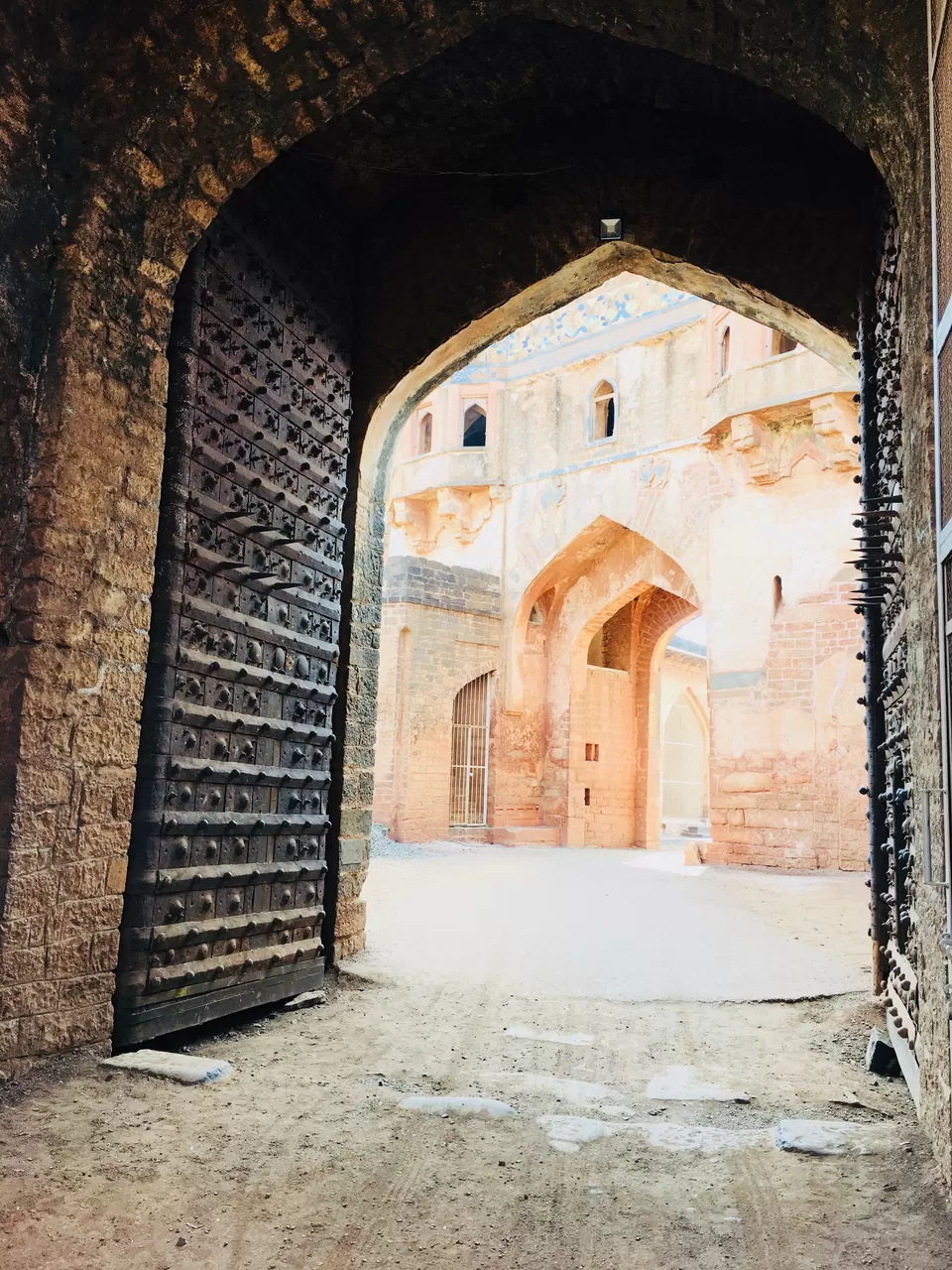 We checked out the next morning to drive towards Bijapur. Bidar to Bijapur is about 275 km and we reached pretty quickly since the roads were amazing! We often associate bad roads with north Karnataka but having going there, we saw that it was just amazing. My friend was extremely happy about the good roads since we were practically gliding on the road the whole way. Since we left early from Bidar, we reached Bijapur quickly and after a few hours, we pretty much covered almost everything Bijapur has to offer. Some of them are: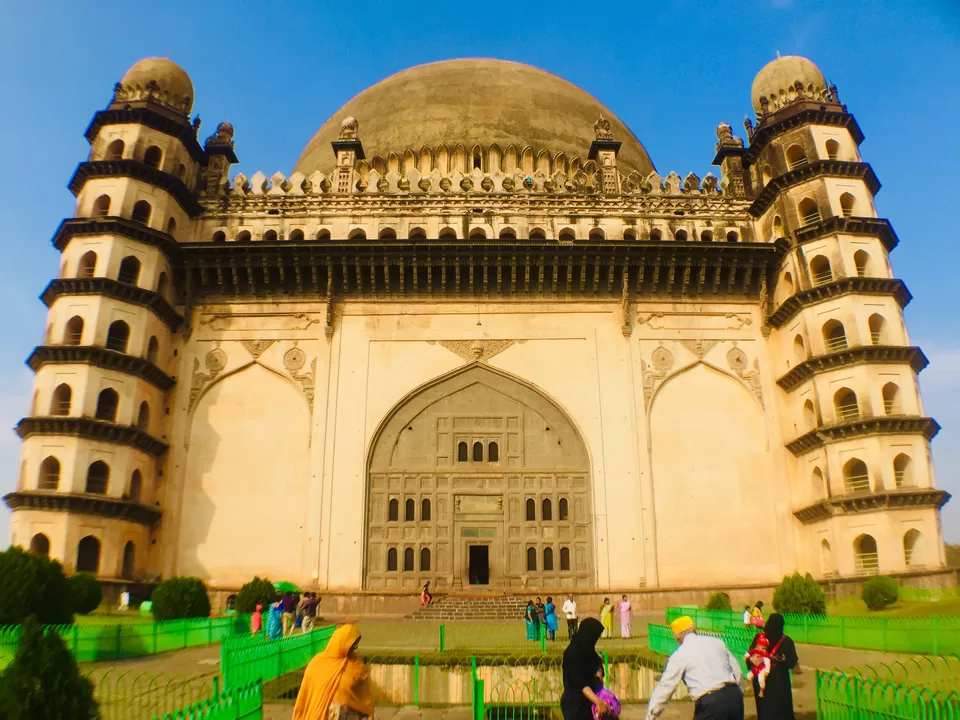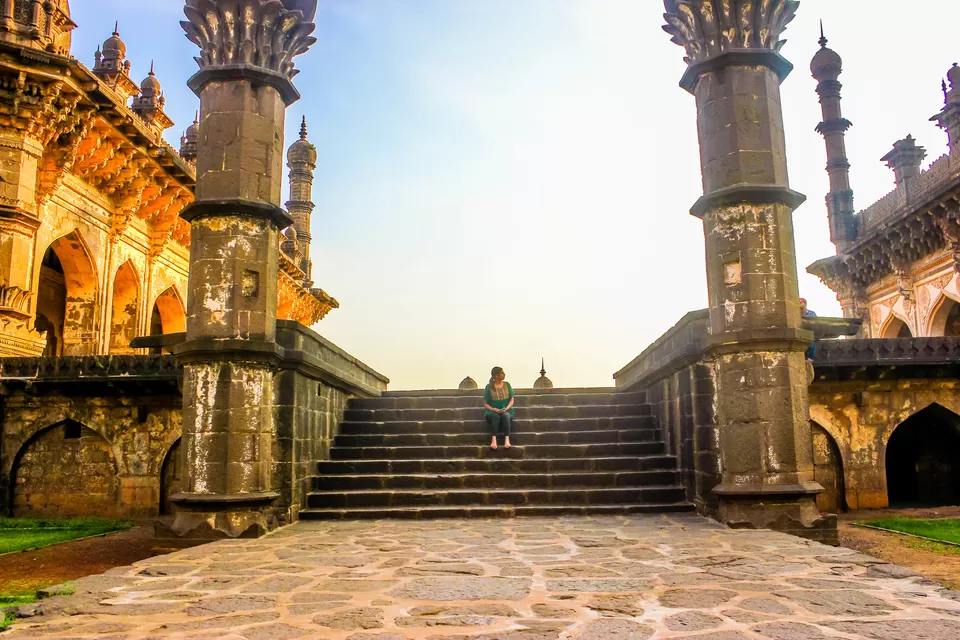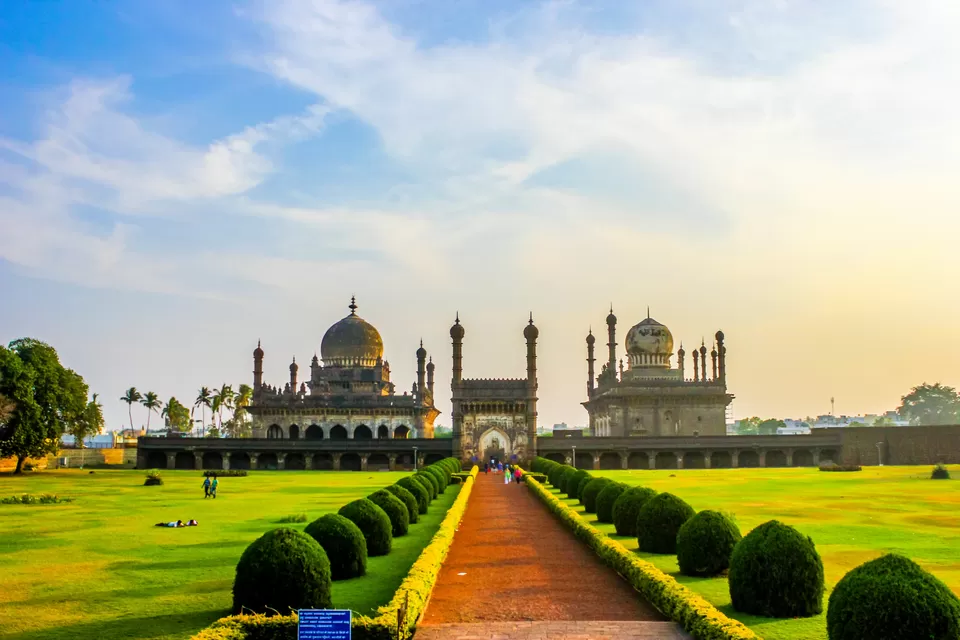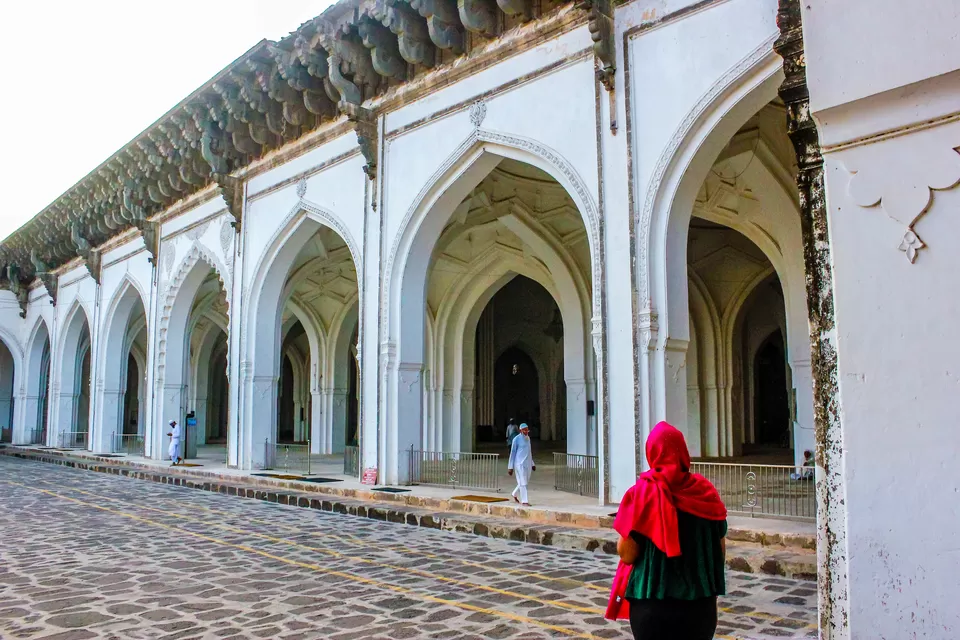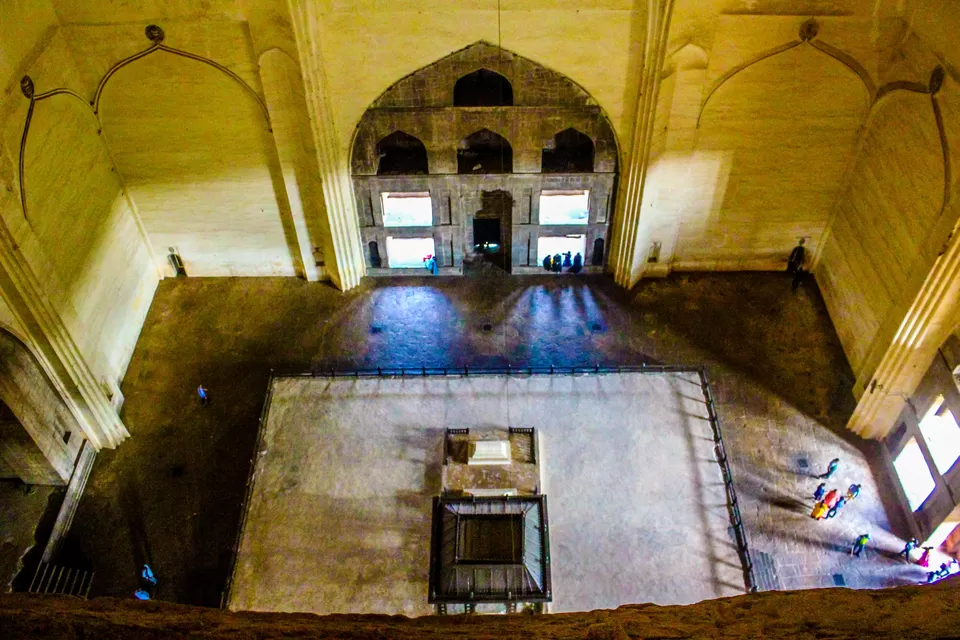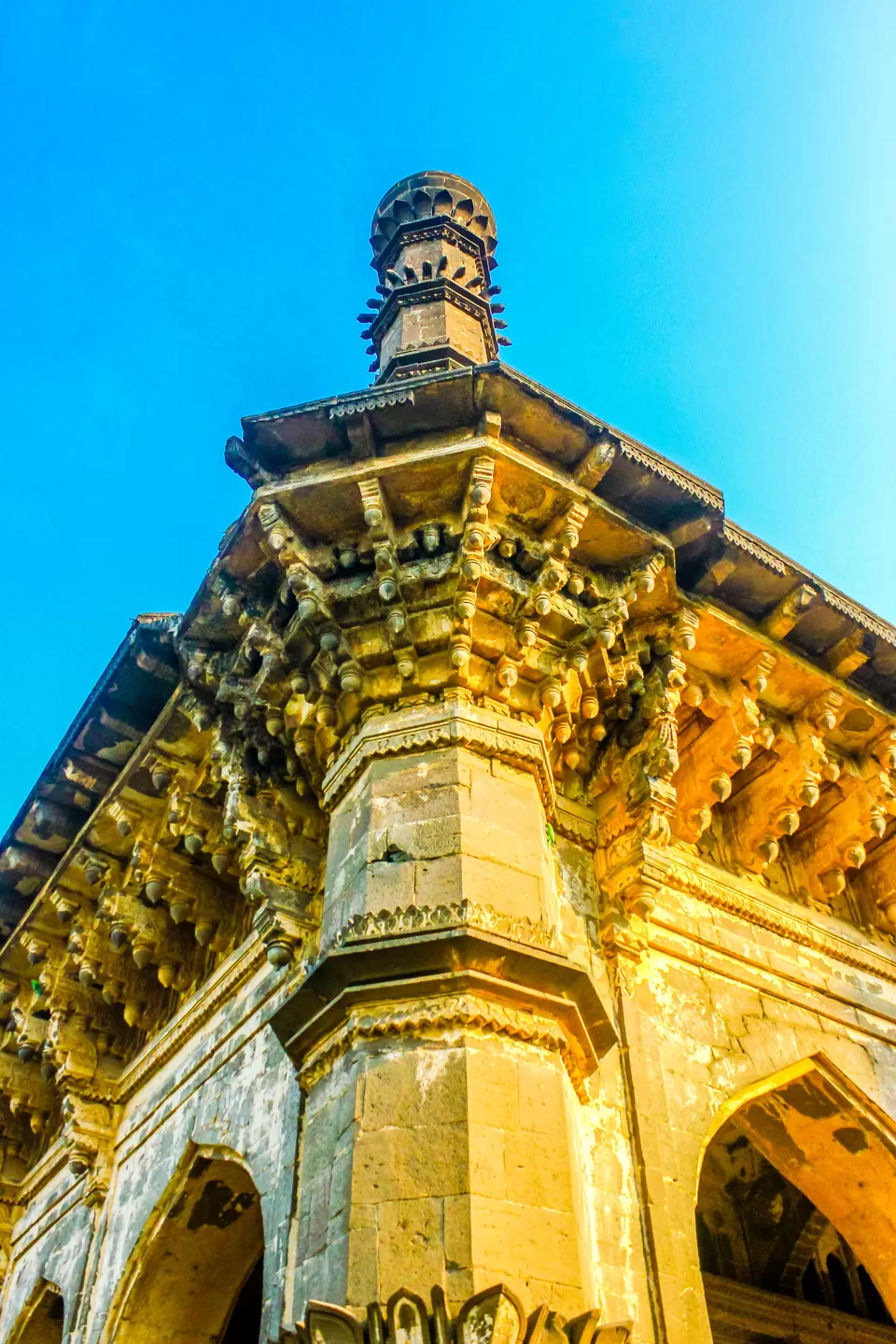 Belgaum - Badami - Pattadakal
Karwar had nothing much to offer apart from a museum and since we were already late, we thought it didn't make sense to book a stay to see just one sightseeing spot. We decided to move on to Gokarna directly without staying anywhere!
Karwar - Gokarna
Gokarna was only 66 km away and we figured we'd stay there for a few nights since it's a familiar place for us and we wanted to take a solid break from driving around too much. We reached there a few hours later and stayed at Zostel which is situated right on top of a cliff overseeing a beach. Since we'd pretty much driven directly from Dandeli, we late in the evening and we immediately slept after a quick dinner. The distance isn't much but when we did the trip, there was some road work going on and the roads were very windy.
Yana Caves
Mangalore also has incredible food options! Here are a few photos of all the calories we decided to put on as part of this trip: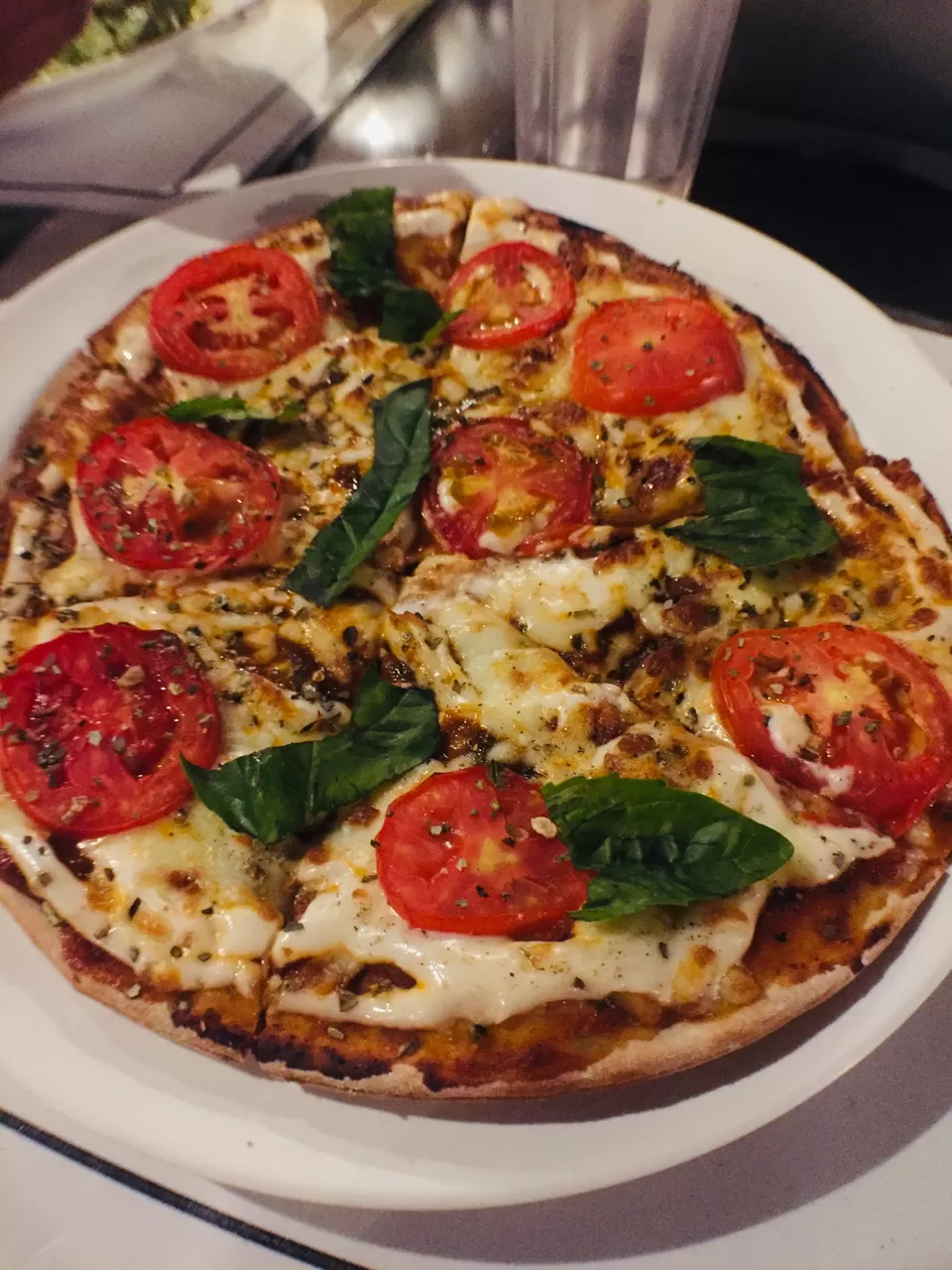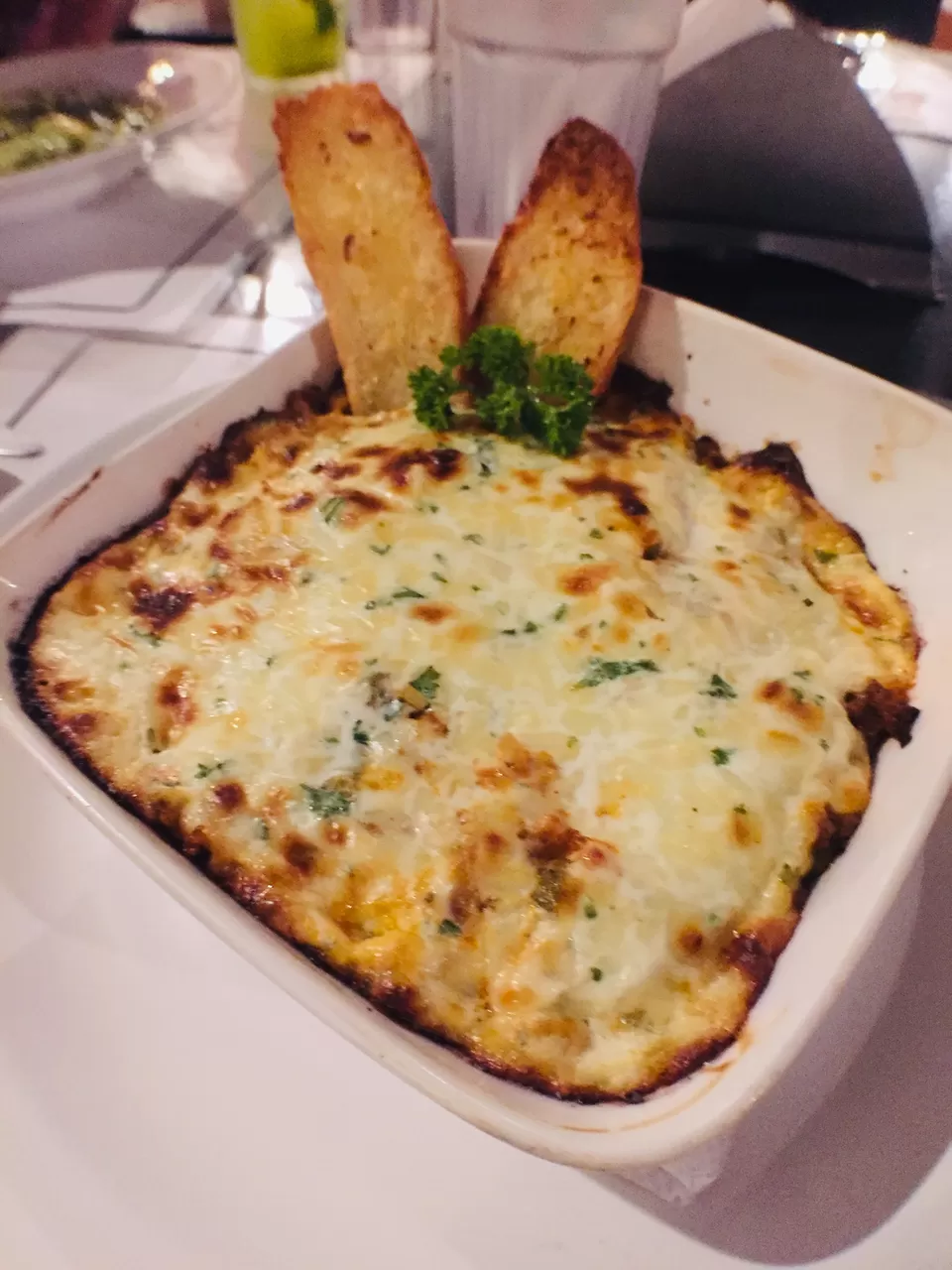 The alternative route is through Coorg as you can see here. Our plan was to follow this but we ended up cutting through Chikmagalur to get home to avoid a weekend traffic jam on the Mysore-Bangalore highway.
And that's it! We stopped at several points on the highways during this entire trip and saw a whole bunch of stuff that I haven't shared here in the hopes that if any other traveller reading this follows the same route map, you'll find what we found and enjoy the visual treats along the way.
Places and distances
Starting point: Bangalore
Bangalore -> Bidar = 690 km (via Hyderabad highway)
Bidar -> Bijapur = 275 km
Bijapur -> Belgaum = 215 km
Belgaum -> Badami = 146 km
Badami -> Pattadakal = 22 km
Pattadakal -> Dandeli = 192 km
Dandeli -> Karwar = 103 km
Karwar -> Gokarna = 62 km
Gokarna -> Yana Caves = 48 km x 2 (and back)
Gokarna -> Mangalore = 229 km
Mangalore -> Chikmagalur = 150 km
Chikmagalur -> Home = 265 km
Total: 2445 km
You can easily assume about 500 km more since we aren't counting the extra nonsense kilometers Google Maps made us cover accidentally along with the distance we covered travelling to places that were either closed or had nothing great at all (a few waterfalls were literally just dried up land
The accommodation expenses, the fuel expenses, the food expenses, entrance fees, and other miscellaneous costs all came up to about Rs 20000 split across 4 of us. For all the accommodation details, you can reach out to me. If you'd like to see our travel details and other trip photos, you can follow me on Instagram at @anusha.nakshathra and contact me there for quick response. You can also DM me here.
Hope this blog was helpful!