It was 2016, we were discussing about a beach holiday, when I first heard about Gokarna. Somehow that plan didn't mature and we ended up going somewhere else. Then again recently, while discussing about a beach vacation, this place has come up and this time we decided to pay it a visit. And later we realised our decision was so right.
Welcome to Gokarna.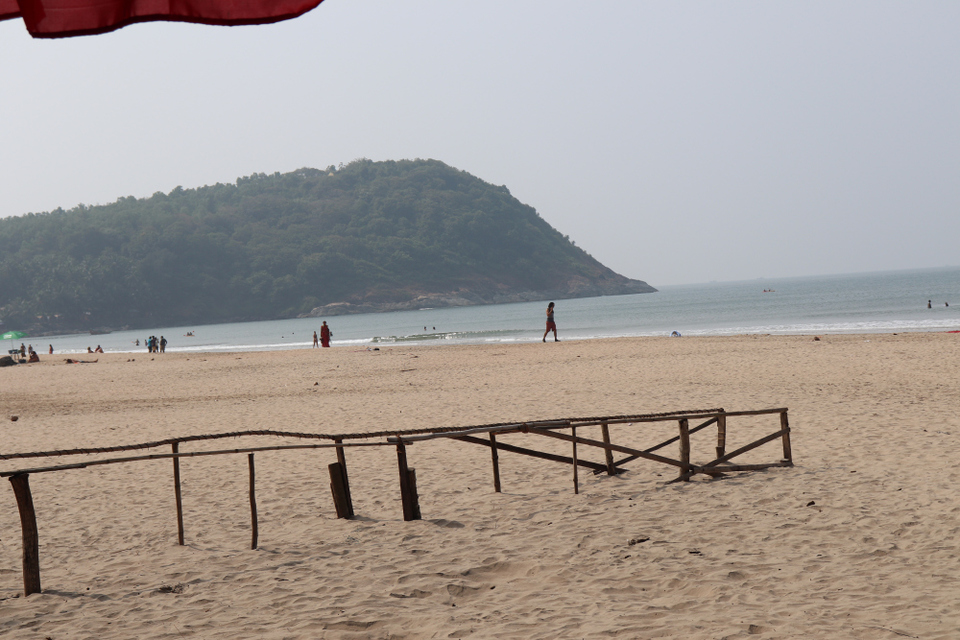 A small and remote holy town, with four of India's most secluded and pristine beaches nestled nearby. Less crowded and well maintained clean beaches, calm sea, lip smacking sea foods (since, Gokarna is very popular among foreigners you will get plenty of continental foods here) Gokarna has everything that you are looking for a perfect beach holiday.
Gokarna is located in Karnataka, an hour south of the Goa border by train. It's around 450 km from Bangalore. There are two ways to going to Gokarna by air. You can either come from Mangalore or from Goa and then take a cab to Gokarna. We chose the first option and came to Mangalore. From Mangalore, it takes approximately 5 hours to reach Gokarna by car. We had booked our car from makemytrip.com and we retained it throughout our journey.
En route to Gokarna, we visited Murudeshwar temple, world's second tallest Lord Shiva temple. It's situated on the shore of Arabian Sea. Clear sky, pleasant breeze makes this visit perfect. After spending some time there, we again started our journey and reached Gokarna at around 2 pm. We had booked our hotel on Kudle Beach, Kudle Ocean Front Resort. Very nicely designed property with small huts equipped with very few necessary items inside the room. Please remember if you are booking hotels on Kudle beach you should be ready to walk downhill for about 10-15 mins. So the luggage should be light and the footwear should be appropriate.
Kudle beach is one of the cleanest and less populated beaches in Gokarna with lots of shacks. Blue water, clear sky, clean beach, this place gave us a very pleasant break from the chilling cold of Delhi. After having our lunch, we headed straight towards Om beach. This beach was a bit crowded offering plenty water sports. Since all of us were tired, we decided not to indulge into those water sports, rather just sit, relax and enjoy the sunset.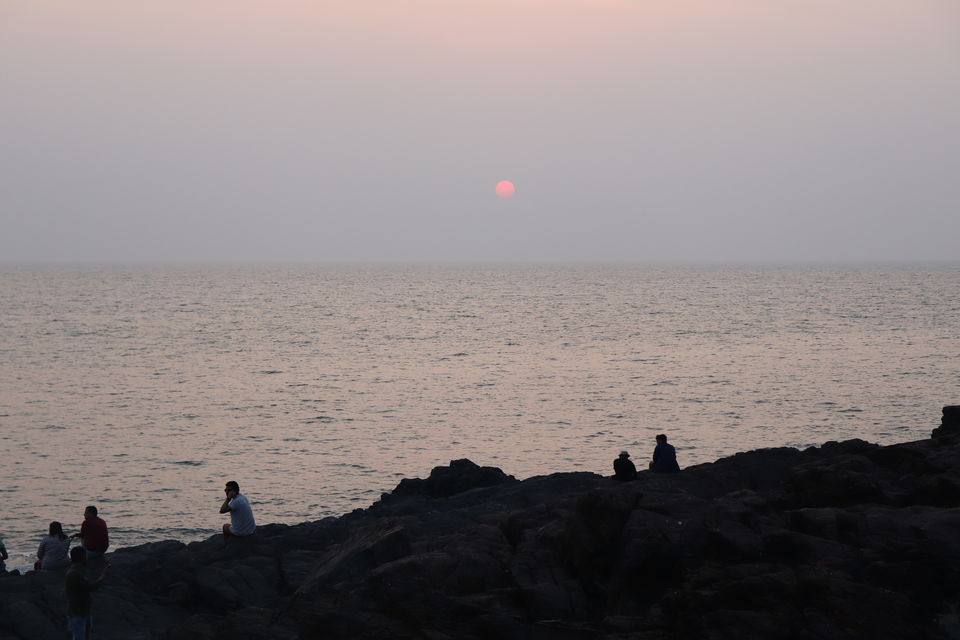 The next day we went to the Mirjan fort. 11 kms from Gokarna, this fort is still standing tall fighting with the time. Built in early 16 th century by Queen Chennabharadevi, who was also known as the pepper queen of India, this fort is believed to be witnessed many past battles in 16th and 17th Century and was functional till 1785. Nowadays maintained by Archaeological Survey of India, this fort was a nice spot to spend some time with history.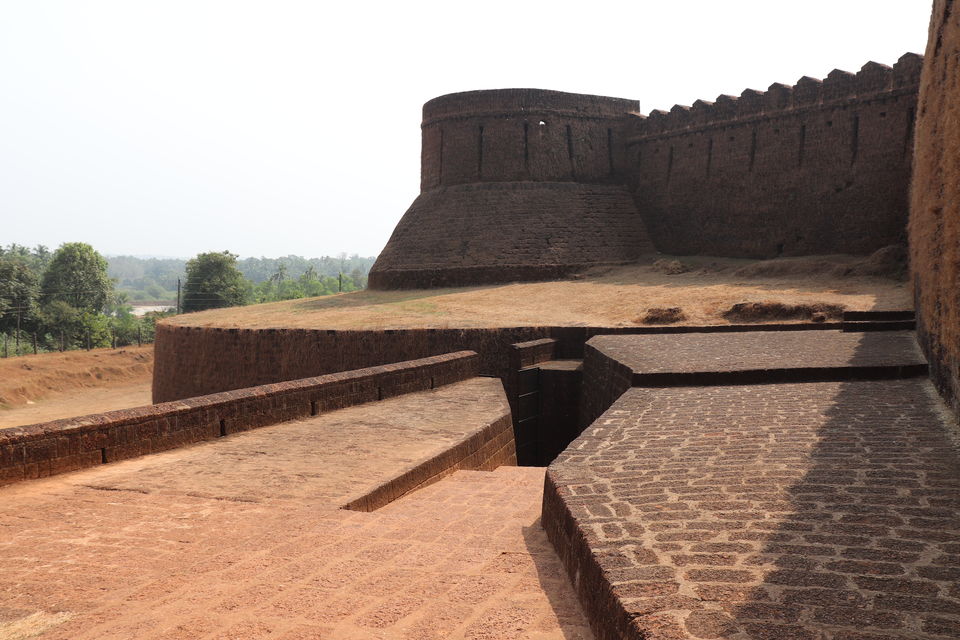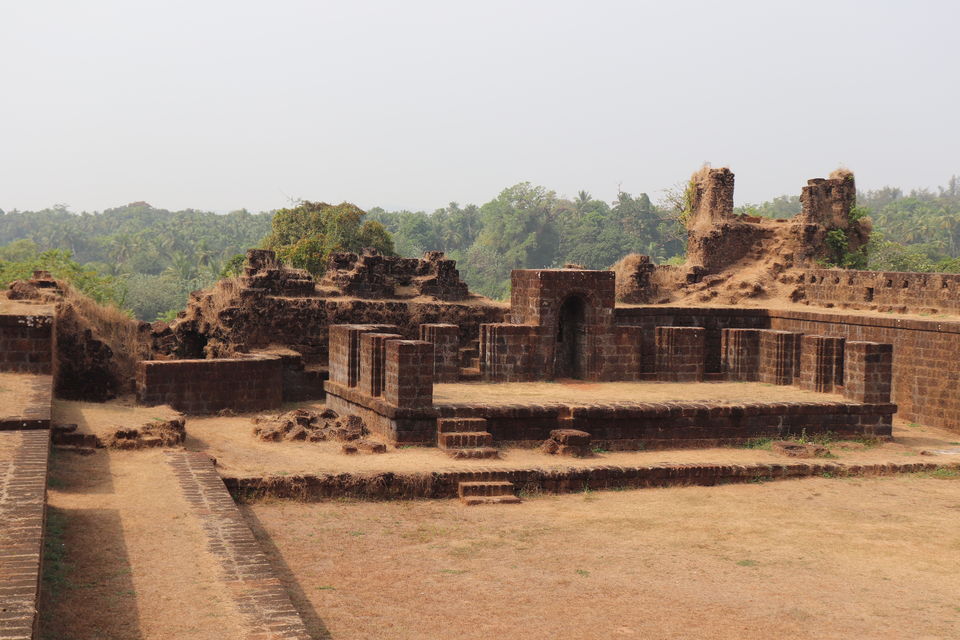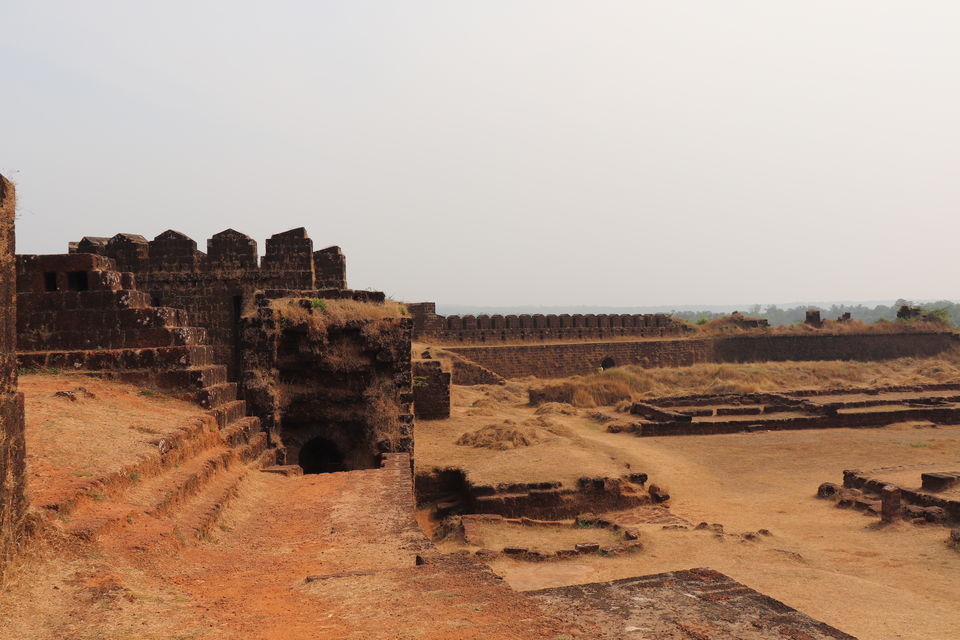 You can further go to Yana caves and Vibhuti falls which are 44 kms from Mirjan fort, we chose to come back to Gokarna. We had our lunch at Namaste cafe at Om beach. Namaste Cafe is one of the famous shacks in Gokarna. Here you will get various preparations of seafood and south Indian foods. They also offer accommodation. Since, it's situated right on the beach you can go to the sea whenever you feel like.
After having our lunch, we ventured into the sea. No, we didn't just jump into the water since we had done that in the morning itself, instead we hired a boat and go for few spot visits. They took us to half moon beach, paradise beach, then halted at one place for Dolphin sighting and we were lucky enough to have glimpses of dolphins there. Then while returning we captured the beautiful sunset from the boat. If you are taking this boat ride, make sure you ride in the evening otherwise scorching sun and heat will make it a mere uncomfortable ride.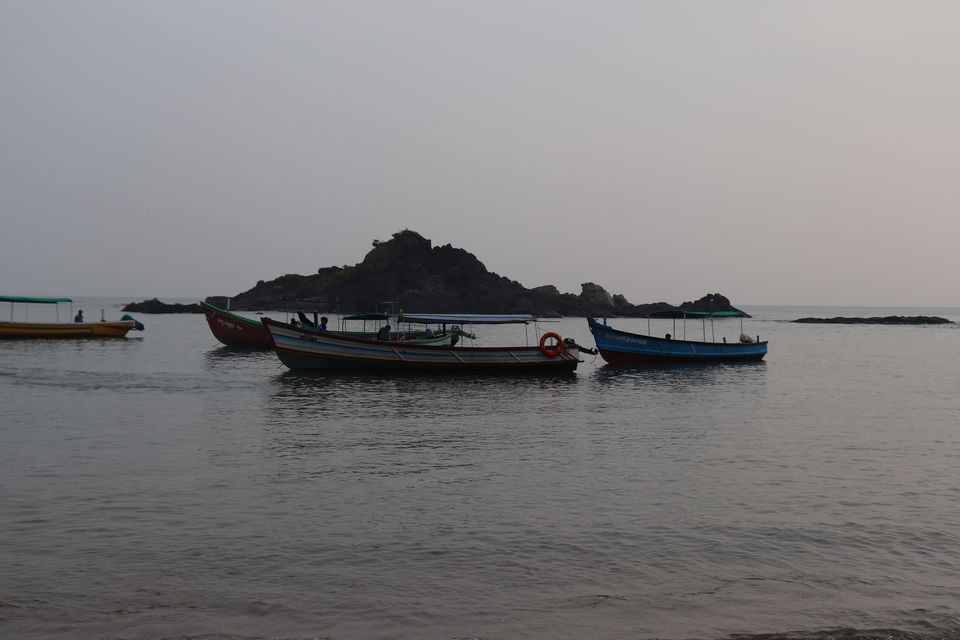 Once, we returned back to hotel we were surprised to see the atmosphere there. Our hotel had transformed into a party zone by then. With throngs of party lovers pouring in, international tracks played by Dj, disco lights had made our hotel into a proper discotheque. Later we got to know that our hotel is very popular in organizing these kinds of parties very often. So, another tips, if you are not comfortable with party environment, check with the hotel before booking because it's common there of arranging lawn parties.
The next morning we went to the Mahabaleshwar temple. This sacred temple is also known as Dakshin Kasi or Kasi of South. This holy temple is one of the main attractions of Gokarna. Devotees often cleanse themselves in Arabian Sea before entering the temple. Though the nearby Gokarna beach is the main beach of Gokarna city, we decided to leave early since we had to check out and leave for Mangalore. We had our evening flight from Mangalore. So, with happy mind and joyful soul we bid adieu to Gokarna and headed for our city life.
Though Gokarna is commercialising very fast now, it's best to stay near the beaches. Kudle beach should be your first preference as it's very clean and less crowded. Or else you can choose any hotel around Om beach too. Kudle and Om are around 6 km from Gokarna town along a muddy hill; they are accessible by rickshaw or foot. Half moon and Paradise are beyond Om beach and are accessible only by trekking or boat. Even if you like hiking, it's better not to trek there as you might lose in the forest and finding the way out might land you in trouble. If pocket permits, renting a car is the best option as you can roam the place as per your choice then without depending on the public transport which is not very frequent even now.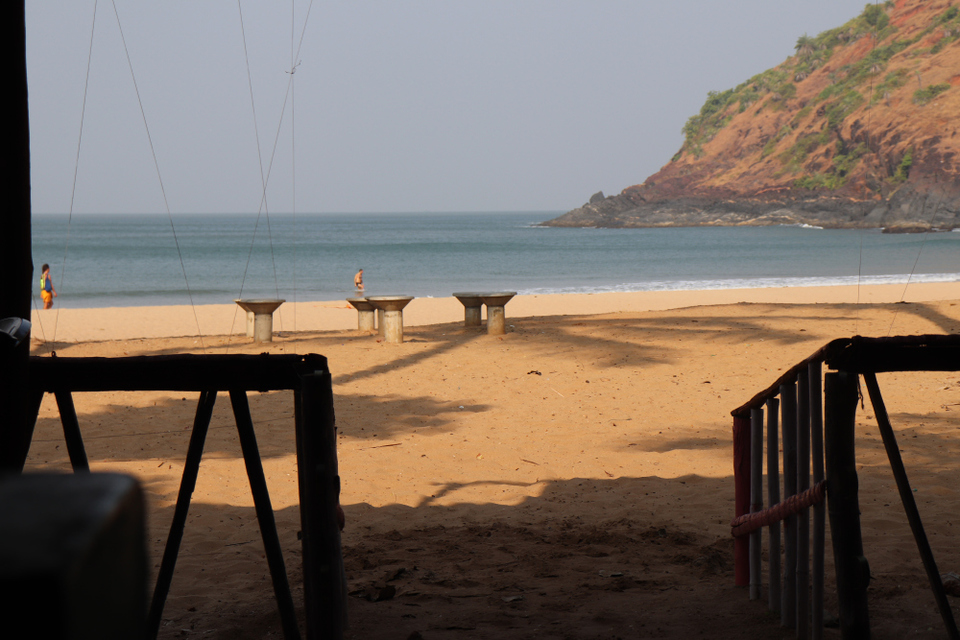 So, plan your visit to Gokarna in your next long weekend.
Happy travel.