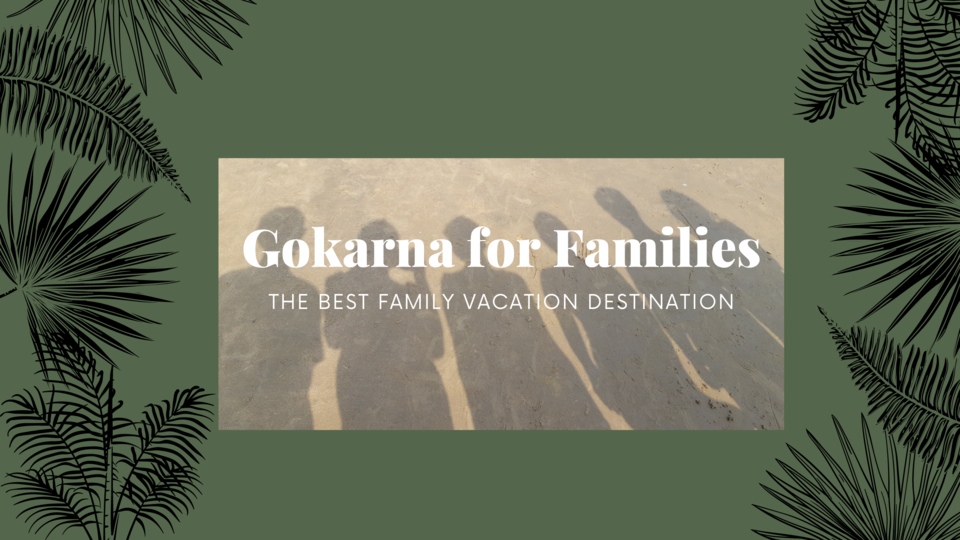 Travelling in the company of those we love is home in motion.
— Leigh Hunt
Travelling with family translates to spending quality time with loved ones out of comfort zones, experiencing nature, growing closer, dwindling on questions from life, taking adventures on the way, gaining knowledge, becoming powerful together, and realising that - We are perfect together. Some places might turn out to be a bit overwhelming and complicated while planning for a family holiday, and some just strike perfectly with our imagination. There are plenty of vacation and holidaying spots in India, but none compares with the family-friendly, peaceful and calming, spiritual and quirky - Gokarna.
How is Gokarna different from other beach-y destinations - Goa, Pondicherry etc?
Gokarna is a small town on the western coast of India. This place is a perfect abode for you and your family because it carries with it myriad options of playful beaches, spiritual temples, adventurous activities, and easy to challenging trekking options for all age groups.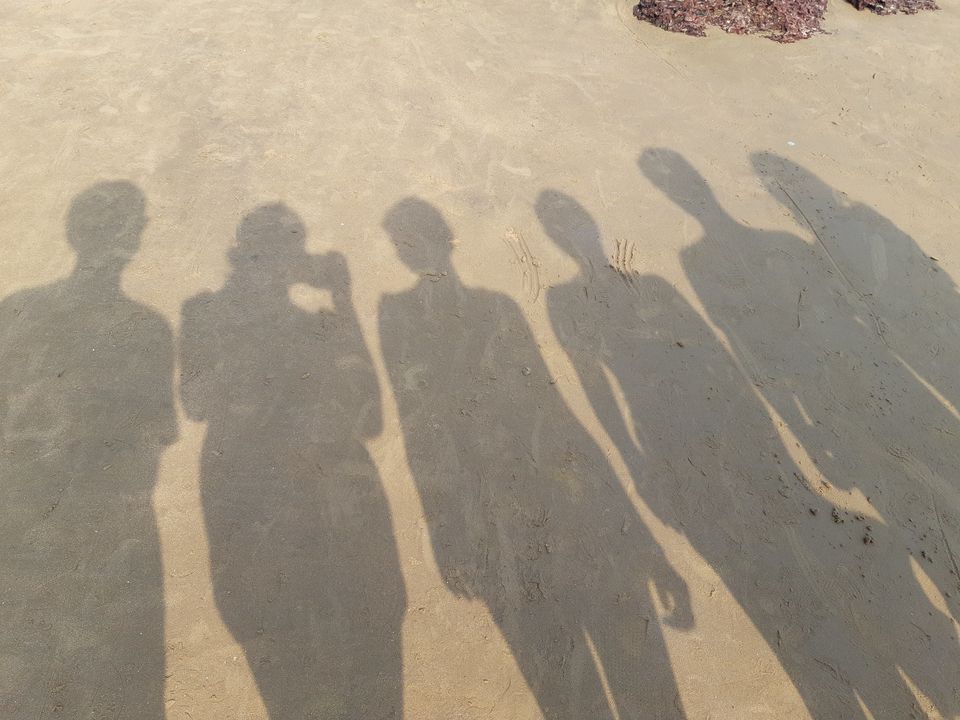 How and When should I go to Gokarna?
The best time to visit here is from October until March when the weather is warm and gentle and the humidity is not killing you. Fly to Dabolim Airport, which is the nearest to Gokarna and then take a 4-hour road trip to the South. Alternatively, take a train or road trip to reach this magical place.
Now that you are here in pious, inspirational, and magical Gokarna, the first quick bite of information for you and your family is that this place looks like a cow's ears and hence the name - Go + Karna.
Where should we stay as a family, let me tell you we are on a budget trip?
There are many guest houses, hotels, and homestays to stay at Gokarna with varying budgets. For a family-like feel, opt for a homestay. There are many homestays, in town itself.
If you want to stay by the beach, there are resorts and camps set up by locals. You can just approach a shopkeeper and he will definitely guide you to one.
Kudle Ocean Front Resort is one resort on Kudle Beach banks where we stayed, and hence I can vouch for its good food, safe stay, indoor games, and cleanliness. It is safe for both domestic and international tourists. If you are looking for a peaceful, serene experience, you should definitely check out this resort. It is separated and really close from the main beach, and is good for a yoga and meditation retreat.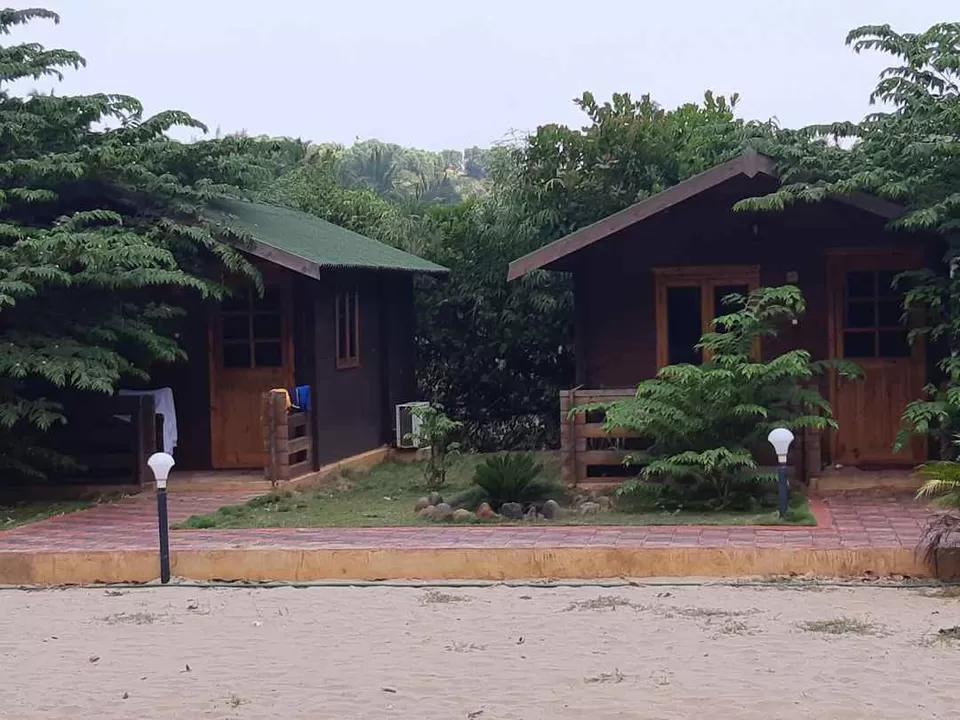 Apart from Auto rickshaws, what are other convenient commute options?
All tourist places are well-connected. Many auto rickshaws run from one point to another. If you want something private for the whole day, you can talk to locals. They will arrange for your commute.
If you are a couple, renting a bike and spinning on wheels will give you the best escapade. One good bike rental is Aryadurga Bike Rental. Thank us later.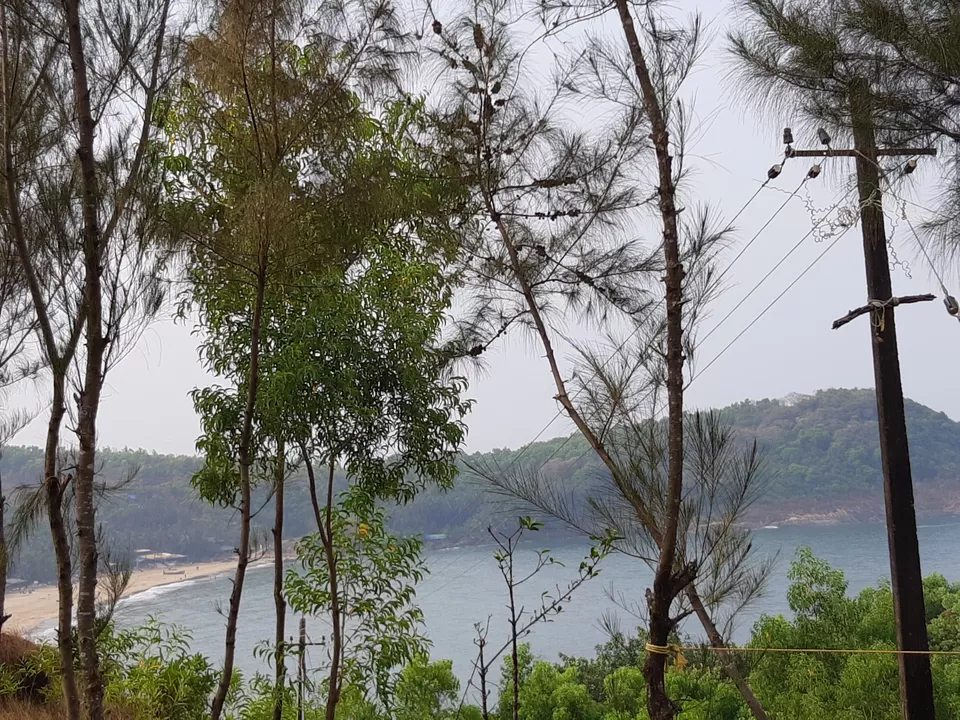 You told me that there are beaches, tell me more!
Make a lot of memories, immerse in meaningful conversations and remember to hold your loved ones when they need it - they cherish it for their lifetime. Quaint beaches of Gokarna do precisely that. They make you fall in love with each other, and then you fall for it. All the beaches are lined one after another, creating a garland.
This is considered to be the simplest of all. It is beautiful and silent. At the tide times, lifeguards and police often roam around, whistling not to go far from the shore. It contains many food joints, bars, and shacks in case you want to stay close. The sand here is mushy, and you may go in for swimming.
Although this is separated from Kudle Beach by a small hillock, it is studded with jutting rocks, numerous cafes, and a long sand stretch. Reach here by trekking on the path. It is more of a water sports place. The coast is rocky and can leave a lot of scratches and bruises - so be careful here. You can go for Banana Ride, Jet-Skiing, Parasailing, Surfing and others for a sporty experience.
It brims with numerous cafes and is perfect if you are hungry. Don't forget Namaste Cafe - a hunger saviour with a mesmerising view of jagged peaks and clear ocean.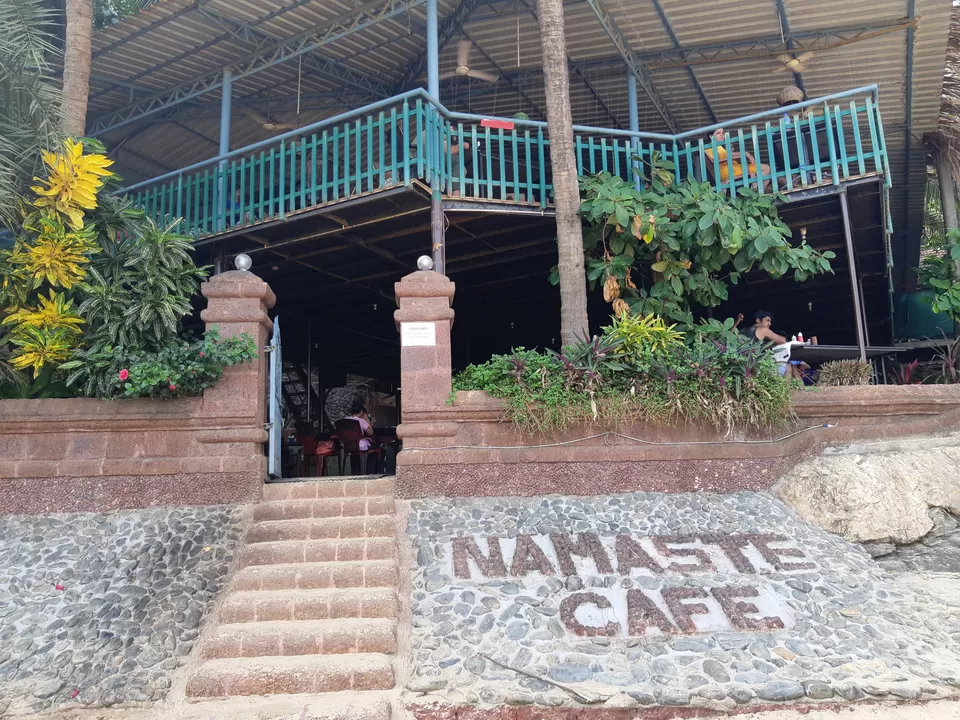 Next to Om Beach lies Half Moon Beach. From Om Beach, there are two ways to reach Half-Moon Beach - Ferry and Trek. If you are tired or have older adults or children, it is wise to hire a ferry. If you are healthy and want to feel your breath, you can reach here by trekking. It is smaller but very less populated. You can lay back here, talk out those long waiting thoughts, cherish the past and make future memories.
This immaculate beach is also referred to as a private beach due to the privacy it offers. Paradise Beach is also where you will find the most hippie influence, with graffiti on walls and peculiar smelling smoke in the air. Also known as the Full Moon beach; This beach has no water activities but is ideal for swimming!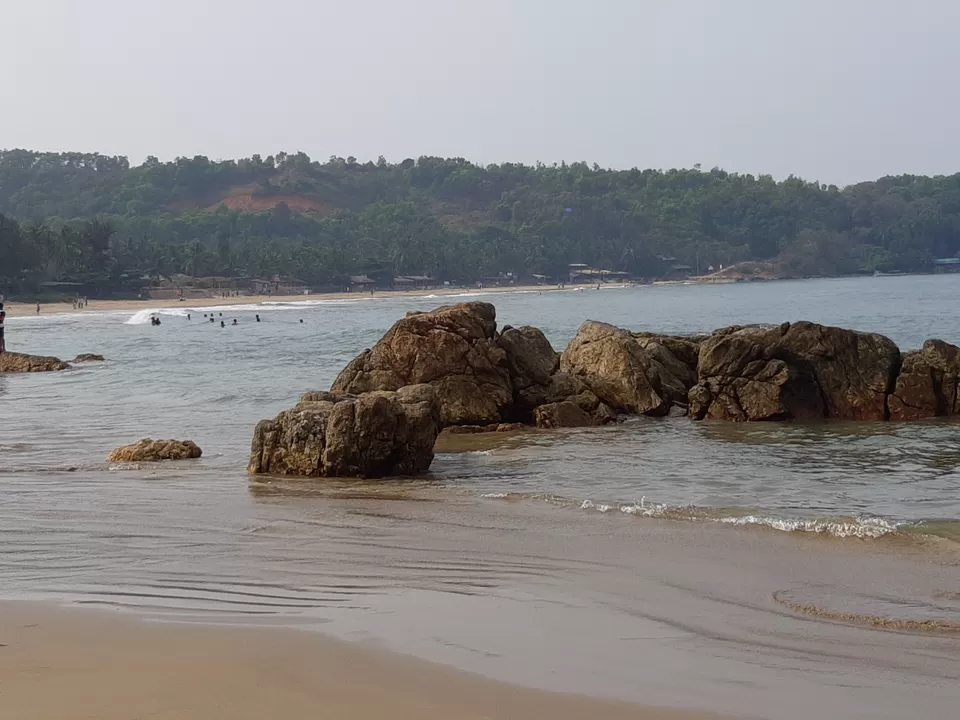 I am in. Can you tell me other things for children and older adults?
Now is the time to dry your clothes, walk in the lanes, hold hands, get involved in land activities. Here are some best ways to mingle with locals and know their culture-
Feeling spiritual, visit Temples - Originally, Gokarna was a temple town, that is, before it became famous for its serene beaches. Multiple Shiva Temples are spread all over Gokarna. These are the harbinger of our history and culture. Take your people here and indulge in appreciating the architecture, lives, and beliefs of our ancestors.
A 4th-century Dravidian style Mahabaleshwar Temple is a must go to stop. This is why Gokarna came into the eye of the seekers of spiritual emancipation in the first place. The main deity inside this temple is a Shivalinga, which is believed to bring good fortune to whoever catches a glimpse of it.
There are many other temples which have the power to resolve your inner conflicts, fight demons, draw determination and believe in the truth of something unknown. That is how we thrive, as a society and members of the human race. Some other hindu religion temples to visit are: Shree Maha Ganapati Temple, Bhadrakali Temple, Mahalasa Temple, Kotiteertha, Shree Kalbhairav Temple, Shree Shankar Narayan Temple etc.
Want to witness past, go to Mirjan Fort - This fort will rightfully give you time to relax and for your younger ones to see medieval Architecture of India, the trademark of cultural glory. The fort is mainly known for its elegance and it has strongly witnessed many battles in the past.
It is absolutely free to go and enjoy a walk amidst history, another reason to walk on those lanes.
Feeling disconnected, take a walk in the Park - All that matters in a family trip is togetherness. Strolling in the park may sound a bit boring but in the end these are the things that matter - slow and easy getaways. Away from the hustle and bustle of urban life, you are here to experience each bit of it and coming here with your family definitely adds to it.
Disciplined Yoga - Yoga is a practice, a habit, and most importantly a life-style. It not only rejuvenates the soul but also helps in maintaining concentration and detoxifying the negative thoughts. There are various yoga centers located in the area around Mirjan Fort that have made it popular a hotpots.
Hunger Sensation, Food Therapy - Myriad cafes, expensive hotels, budget friendly street food are just some dining places. Then there is fresh Sea Food(Prawn, Crab, fishes, Octopus - name it and you get it), silently grilling in the kitchen. If you are a non-vegetarian, you would not want to miss it for sure.
Feel good with Street shopping - When you come back home, it is the souvenirs that will be left in their physical form from the incredible trip you have had. The shops are a blend of western casuals and ethnic wear, jewellery, books, keychains, etc. Purchasing anything would mean that you are contributing to the local income, so do not shy away if something catches your eye.
Fun and Frolic and Colourful Festivals - As this place flourishes with a lot of temples, festivals come for free as a part of it.
Mahashivaratri falls generally in Feb-March time when the town is crowded as a lot of locals visit the Mahabaleshwar temple.
Karikeya is celebrated in the month of November which is an honouring of Lord Kartik, the son of Lord Shiva.
Watching Sunsets together - Now, leave your slippers by the left and sit and engage in building castles out of sand; appreciate and witness the place from where the sun comes out and goes down - into the Arabian.
Sitting here quietly has its own perks. Here, Gokarna will show you different bright and beautiful colours for your moods. You will feel peach, light pink, lilac, mint, and maybe if you feel responsible for your family, hue of grey. You have two options here - Sit on the periphery of time or be a sponge and soak everything that nature has to offer - Gokarna will not give you options; it will choose the latter one.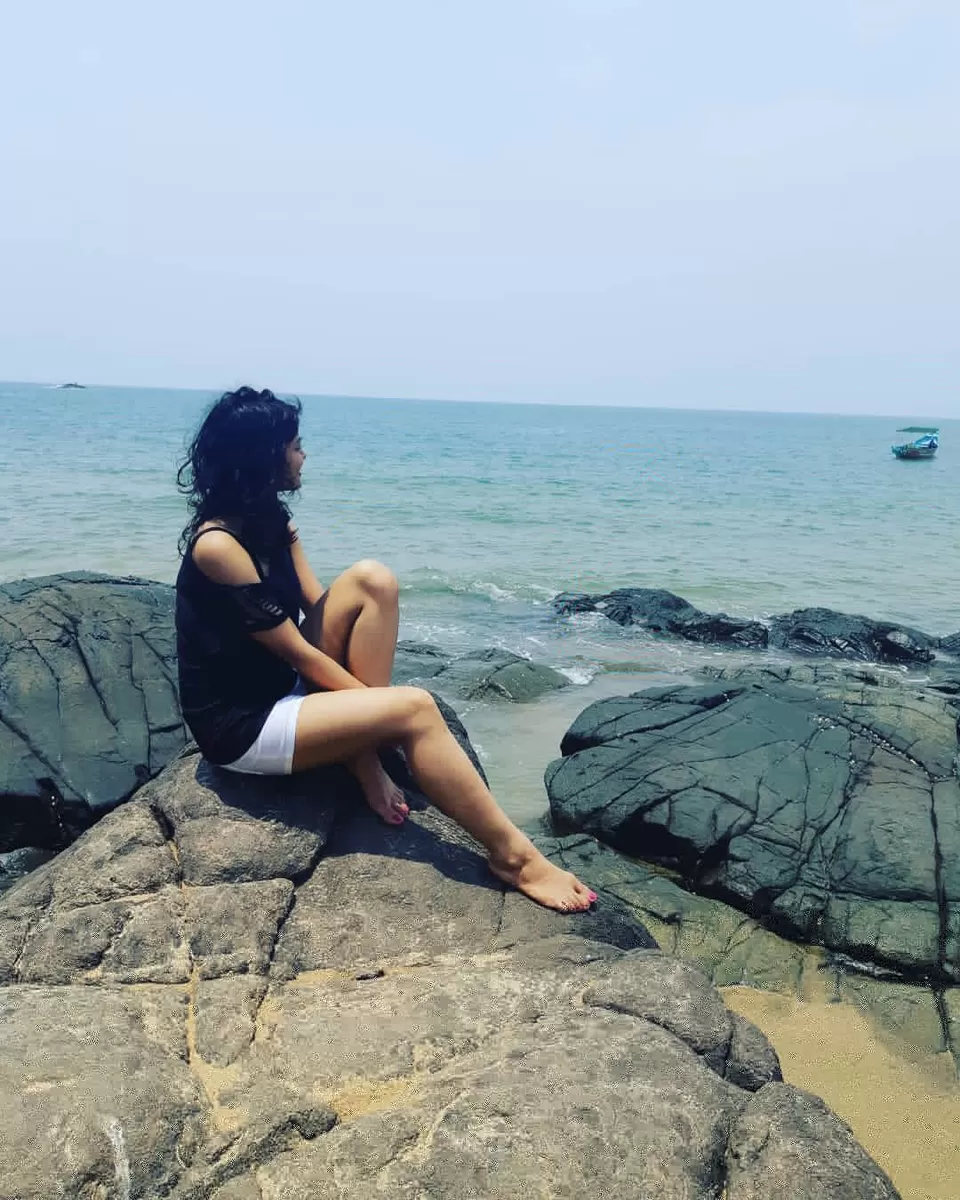 It is a paradise, a peaceful resort to any kind of retreat, a place that is meant to be explored and is the home of many gods. As you will roll more into the flabbergasting western ghats, some memories will come striking you with your loved ones from the past, some photo flashes in the water with your friends, reminiscence of competition on treks - sweating, walking, gasping. You are just adding something in your kids' lives, partner's romance, and giving meaning to older adults.
You are living - living together!
Liked it? Loved it? Thank you for going through the whole article. I hope this article will give you strength and a reason to explore and plunge out - We all deserve it after the pandemic ends.
If you are into stories or poetry, I am you girl. Connect with me on my blog and Instagram. I would love to see you on the other side.