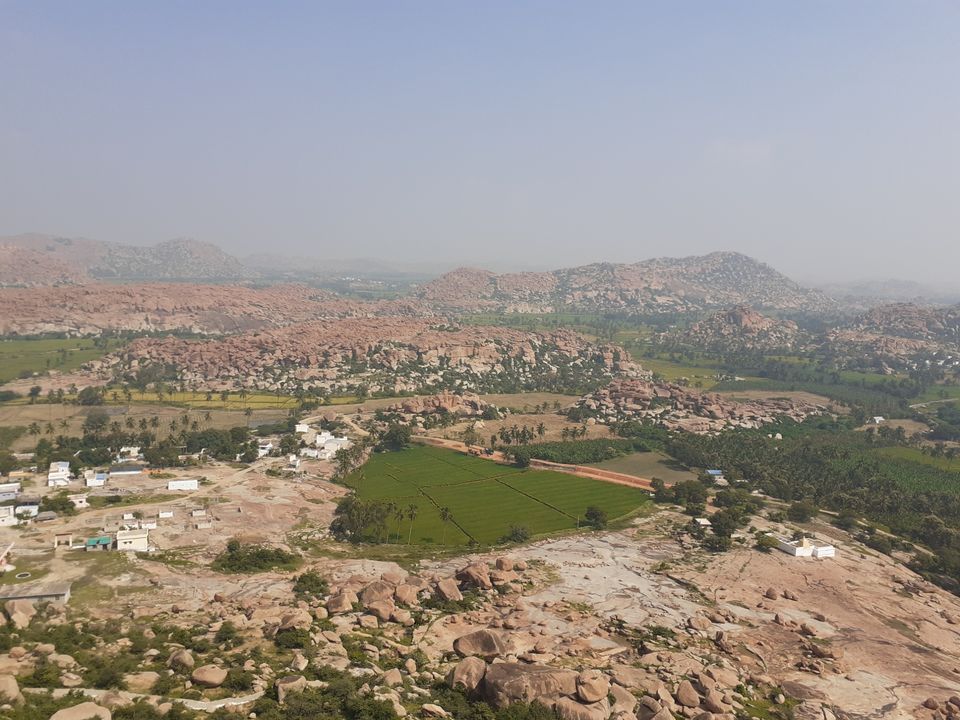 This was my Day 1 in Hampi. The best possible way to travel Hampi is I'd say is train from Hyderabad that is at night and reached hospet in the Morning by 7 AM after reaching Hospete take a Bus from the Bus Stand that will drop you to Hampi i.e. just 20 Kms from Hospete and will take Rs.16 . Now after reaching Hampi find a Hotel there are many According to your Budget in Hampi and Hippie Island both places. Ranging from 400-2000 Per Night . So have all freedom to choose. Now keep your Bags and freshen up and start exploring Hampi. There are 3 ways to explore Hampi.
1. Auto Rickshaw if you are traveling with family is best. They will cover all points amd give you enough time.
2. Hire a Moped for 2 people or for a Solo Traveller from Bus Stand of Hampi will charge Rs.300 per day.
3. This is the best way to explore Hampi by Cycling which are also available for Rent at Rs. 100 . Hampi is a small town and all places can be covered if you are enthusiastic about traveling. This is what I used as a SOLO TRAVELLER.
Next Travel Around the Town Explore places and at the end of the day do Watch the Beautiful sunset near the Sunset point at Virupshaka Temple or from Matunga Hill.. !!