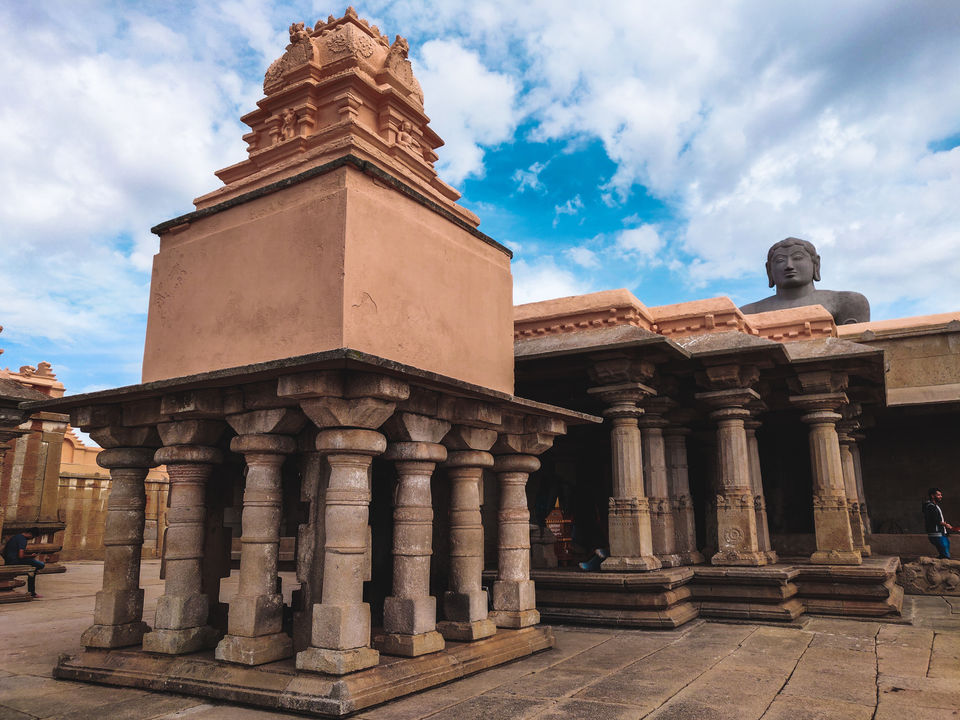 We were about to finish our tour at Coorg and deciding our way home to Bangalore. Irrupu falls was our choice before but it was a D tour from Coorg and we had work next morning. But wasting our day in travelling was never an option on our plate. So we planned to visit Gommateshwara statue on the way.
Around 130 km from Coorg we started our journey from Zostel Coorg at around 11.30 am. Being the month of July we were expecting heavy showers and as per the Google weather forecast, thunderstorms on our way. But to our dismay, for the whole drive we didn't even witness drizzles. But thinking on the positive side, the weather wasn't sunny, and the ride couldn't be more perfect in this weather. Temperature had been moderate with slight windy weather.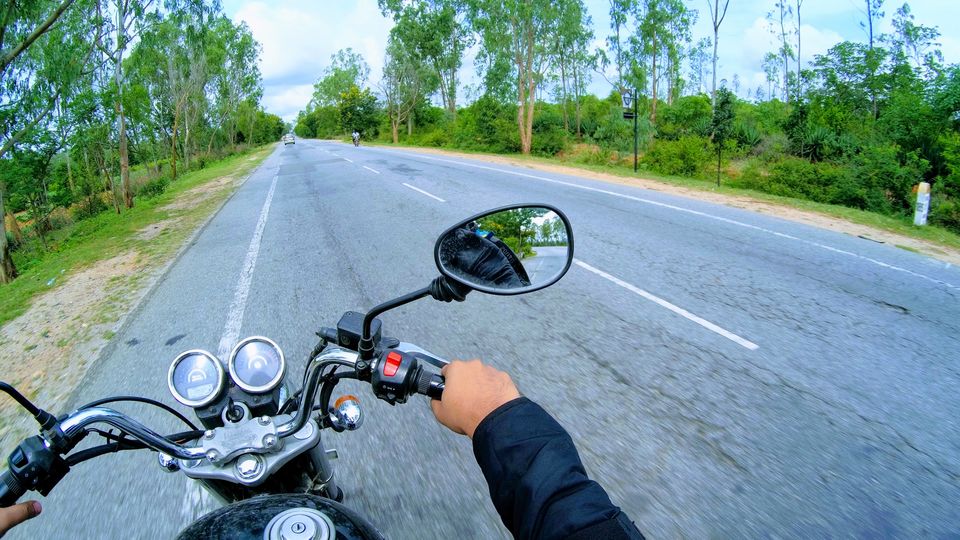 We took the route via Kushalnagar - Ramanathapura to Shravanabelagola. Note for bikers, this is the best route for riding. The road passes through villages but the scenery is beautiful. The roads were clean and flat to our surprise and the best part is that there were no other vehicles. By the time we reached the place it was 2.30pm. We had lunch and started ascending towards the statue.
Visiting hours are form 6.00 am to 6.00 pm. It is a huge monolith stone with stairs carved on it for an easy climb. Temple is built at the top of this rock. The climb is high and took around 20 to 25 mins to reach the first entry gate. View from this location is mesmerizing. You get the complete view of city and it is beautiful.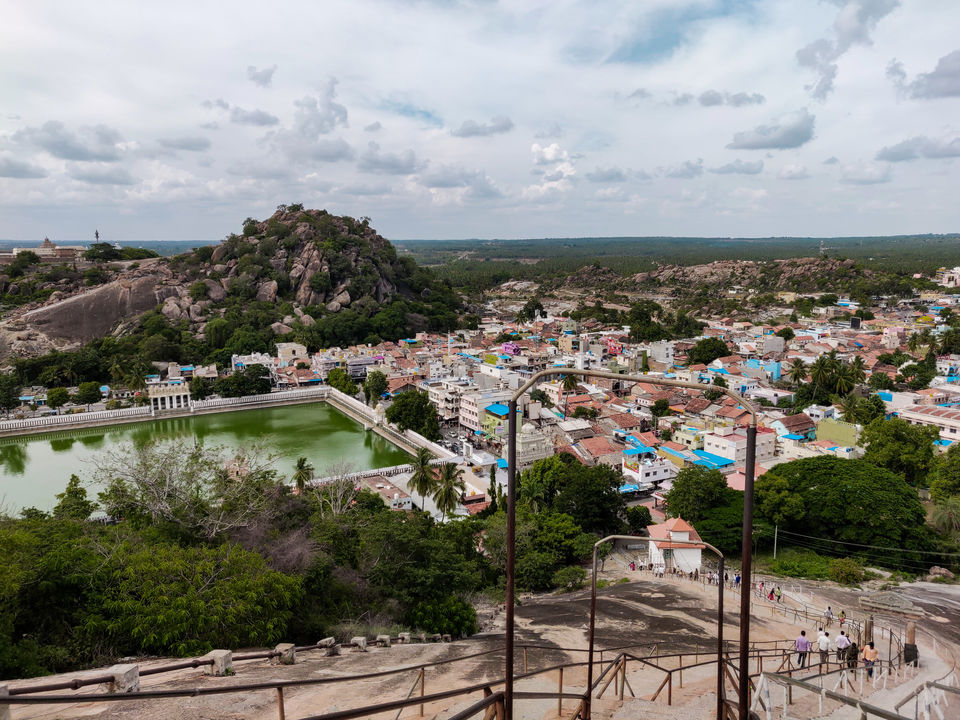 Climbing ahead you see beautiful structure erected in front of the flat open pavilion all carved in single stone. Following which is the entry towards the topmost point of the monolith. Entering into the stone chiseled compound lies intricately carved stone pillars and statues of deities. Surrounded by all these magnificent structure stands 18 meters tall distinct figure of Bahubali.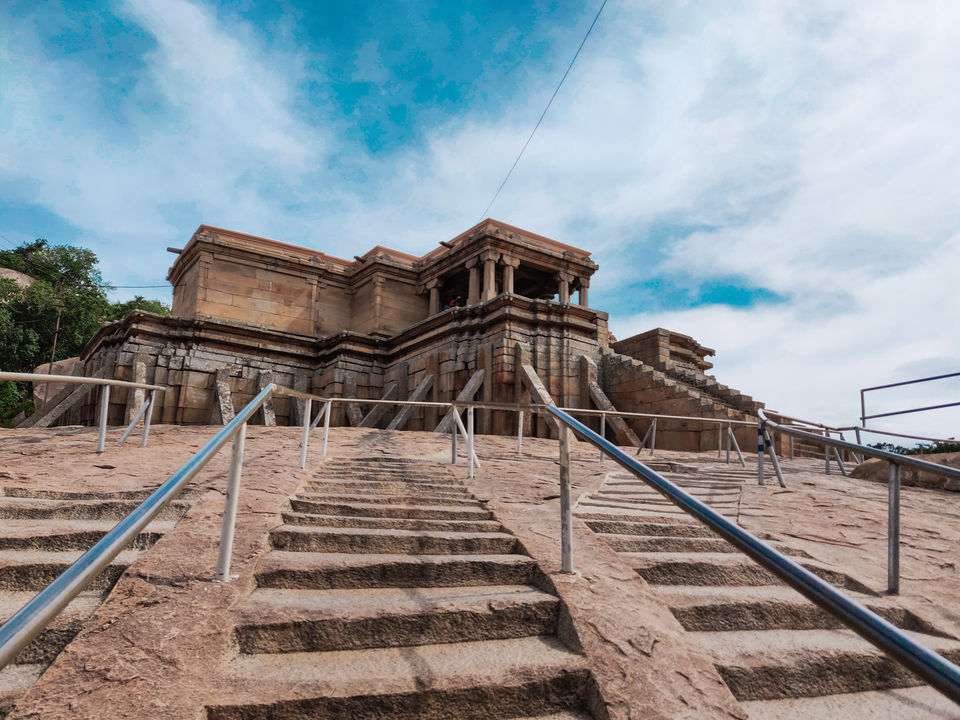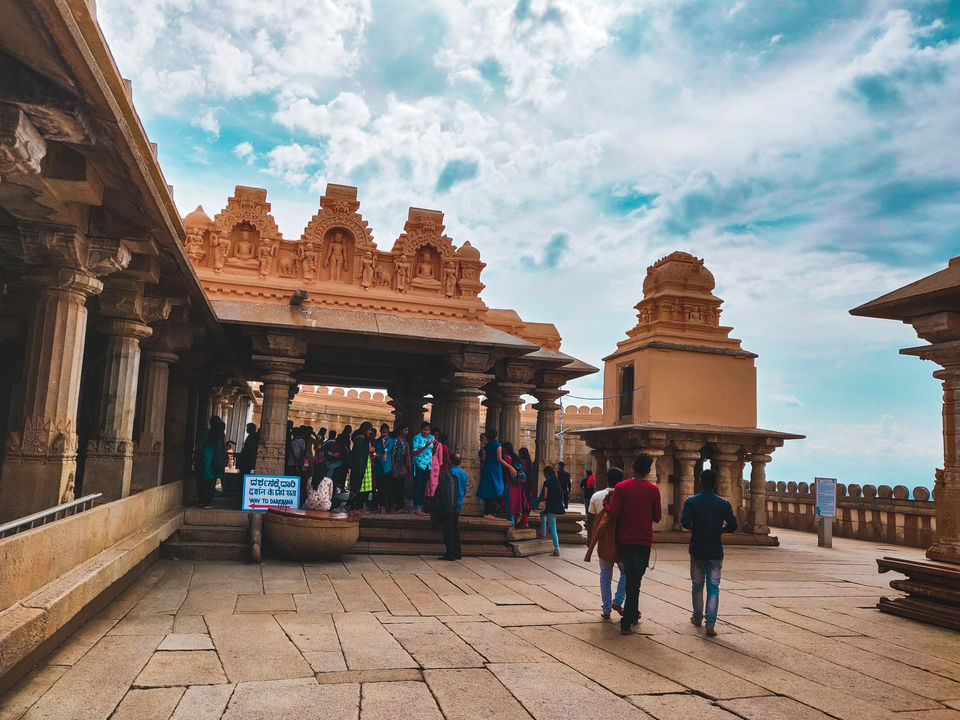 History tells that the sculpture was installed by Chavundarayain in 982 CE and carved by Arishtanemi. The details can be seen on Google. Description is given in the image below.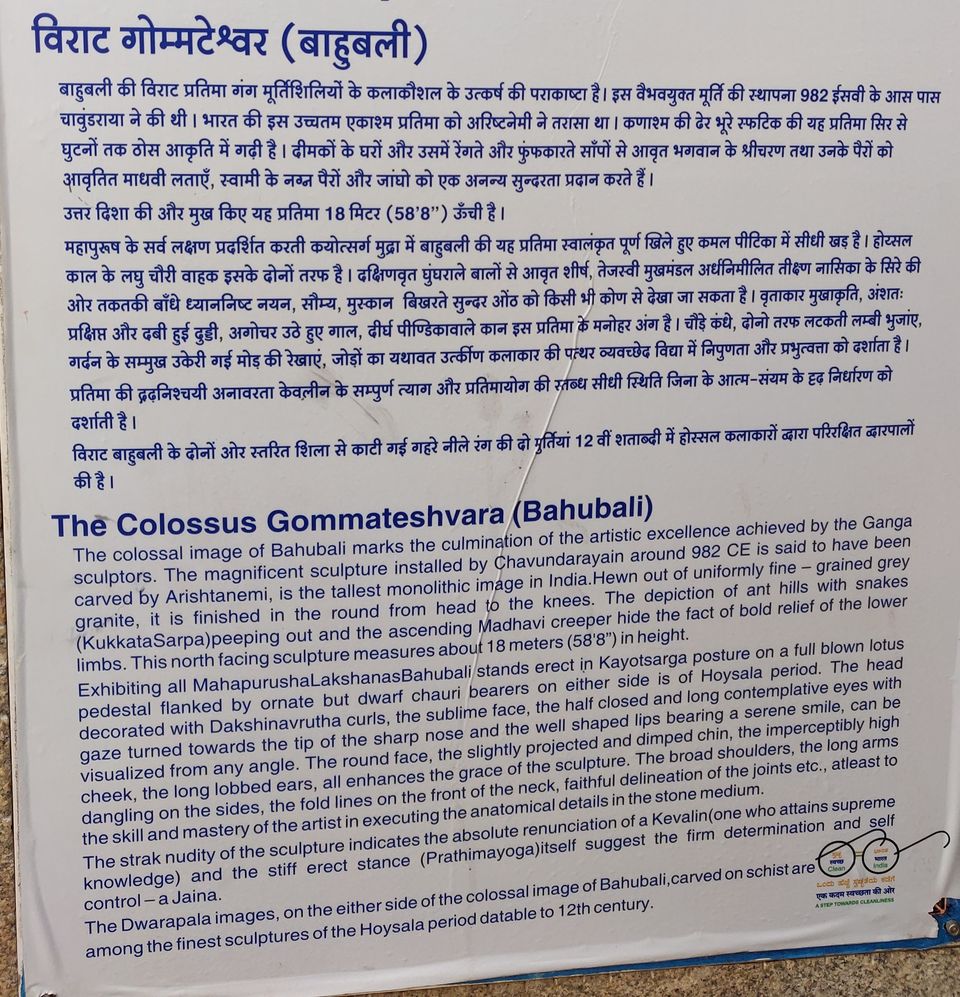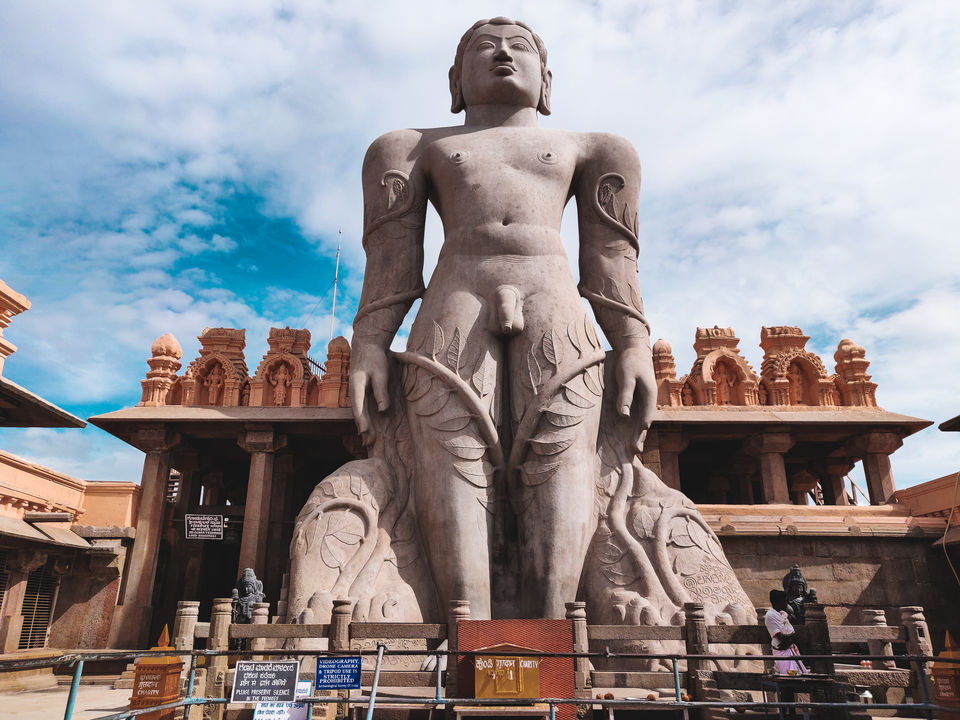 After spending some time, we started descending. Reached for our bikes and left for Bangalore at around 4.00 pm. We chose to go via Mangalore Bangalore highway. Road is terrific and surrounded by lines of coconut trees. Till Nice Road it's a perfect stretch for riding. Two tolls on the way but no need to pay if you have two-wheeler. Around 150 km from Shravanabelagola to Bangalore, it took around 3 hrs to reach inside city and to our surprise we finally got caught in the rain after reaching E-City.