When the 1959, the Tibetan uprising shook the lives and homes of Buddhists in Tibet, locals escaped the atrocities of Chinese government and found exile in India.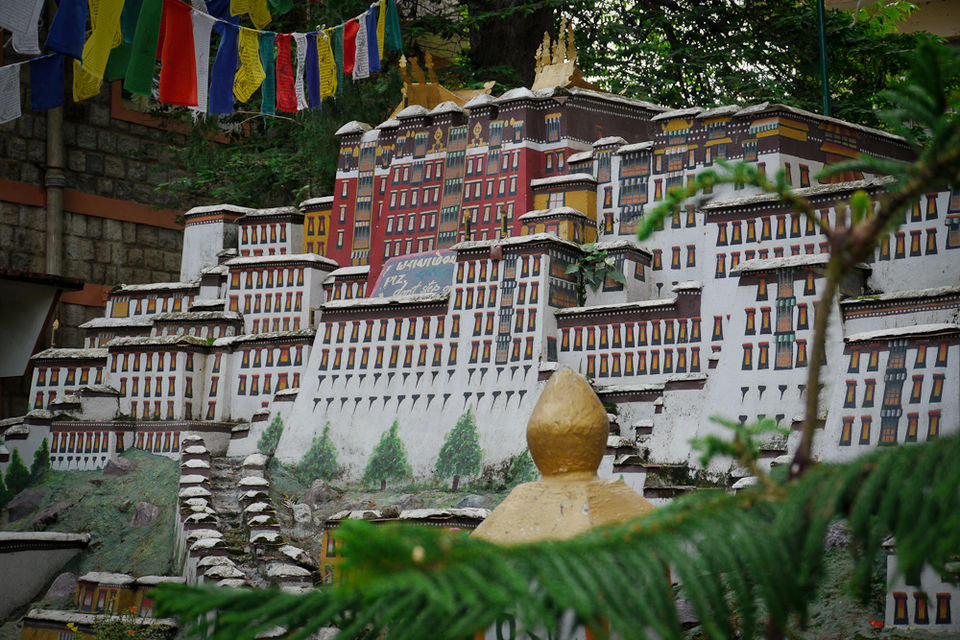 The largest Tibetan settlement in India is Dharamshala, but the second largest and mostly unknown is the town of Bylakuppe in Karnataka.
The then Maharaja of Mysore granted Tibetans seeking refuge land near Coorg, allowing and welcoming them to treat this quaint village as a home away from home.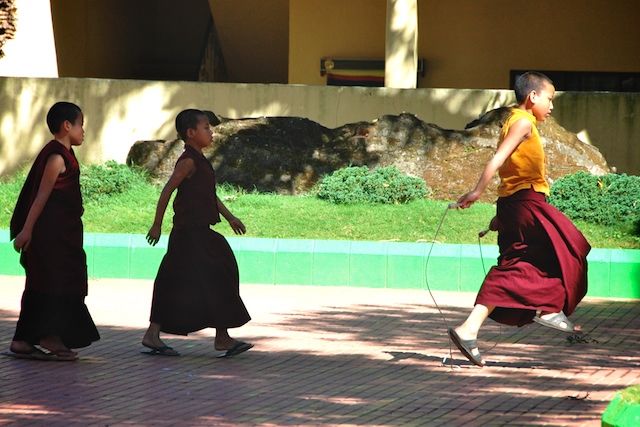 Namdroling Monastery was established by throne-holder of Tibetan mother (one of six) monastery Palyul, Penor Rinpoche in 1963. It is the largest teaching centre of the Nyingma tradition of Tibetan Buddhism in the world. The stunning compound is currently home to over 5,000 lamas (monks and nuns), a teaching institution and even a hospital. The best time to visit Bylakuppe and especially Namdroling is during the Tibetan New Year festival of Losar.
When the Chinese army dismantled the 569-year-old Tashi Lhunpo Monastery in Tibet, many senior lamas left Tibet to build monastic institutions in other parts of the world. But the late Panchen Lama, head of Tashi Lhunpo refused to leave his home and therefore its counterpart in India could never become a proper university like Sera. But the campus in Bylakuppe built in 1972, still invites young monks for teaching and learning.
Best Time to Visit Bylakuppe:
Bylakuppe is especially pleasant from June to March, though maximum tourists flock here from April to May. If you don't mind the crowd then the Losar, Buddha Jayanti and the Dalai Lama's birthday on 6 July are perfect time to take in the culture at Bylakuppe.
Where to Eat:
Rung ghang (free community meals) at Sera Monastery, small vegetarian cafes such as Cafe Tibet and Indian food restaurants are easily accessible in Madikeri.
Where to Stay:
Foreigners (non-Indian citizens) need a Protected Area Permit from the Indian Home Ministry.
Sera Jey Yiga Choeling Center is next to Sera Monastery; price per night Rs 1,000.
Paljor Dhargey Guesthouse next to Namdroling Monastery; price per night Rs 500.
How to Reach:
Bylakuppe to Bangalore is 230 km (5 hours by road) and can be easily reached using KSRTC buses to Kushalnagar. Nearest railway station is Mysore.
Still haven't explored Dharamshala? Check out Dharamshala & Beyond: A Peek into Tibetan Culture.
As you enter Bylakuppe's largest Buddhist building, Sera Jey Monastic University, you feel that you are occupying a manifested-nostalgia, built with painstaking detail.
The prayer flags may not be fluttering in the Himalayan winds, but in the misty clouds of Bylakuppe, they look just as glorious.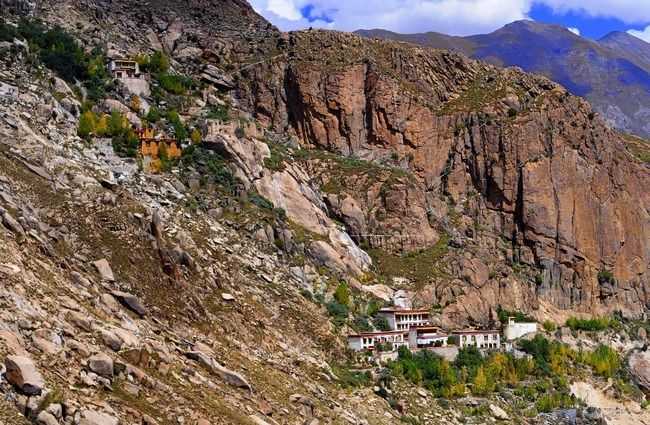 National Geographic writer Aliyeh Rizvi writes about Bylakuppe being divided into the Old Camp established by Lugsum Samdupling and New Camp of Dickyi Larsoe. Living in these camps and harvesting the fields between them are 70,000 Buddhist Tibetans.
The monasteries in Bylakuppe are established to represent four Buddhist traditions – Gelukpa, Nyingma, Sakya, and Kagyudpa.
Monasteries You Must Visit:
Sera Monastery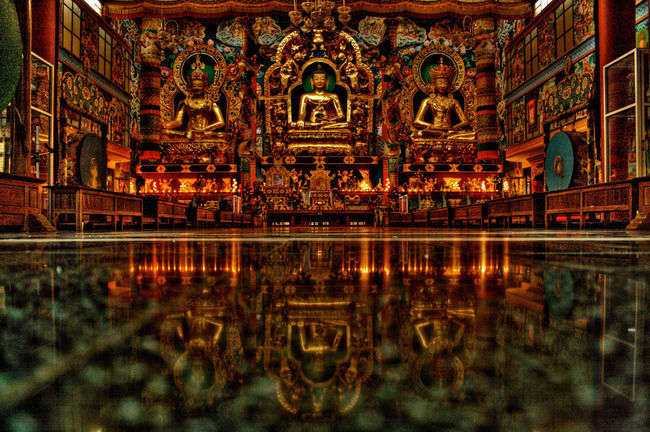 The original Sera Monastery lies north of Lhasa in Tibet and was the seat of Buddhist teachings in the Gelug tradition. But after suffering massive damage to its structure and residents, many monks escaped Tibet and created its humble parallel in Mysore. After some conflicts, the Government of India helped monks in building Sera Me and Sera Je Colleges in Sera University complex. The Great Assembly Hall is also created as a hopeful imitation of the one in Sera Monastery, Tibet. Currently 3000+ monks live and study in Sera.