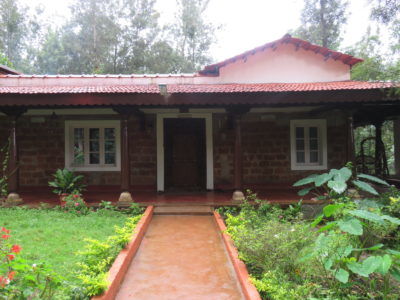 Have you ever seen a makeshift pond inside a home with lots of lotuses? Especially during monsoon. If you have, you probably know that I am talking about the 'Nallu Kettu', also means courtyard open to the sky. If you haven't? Then you must definitely visit this homestay!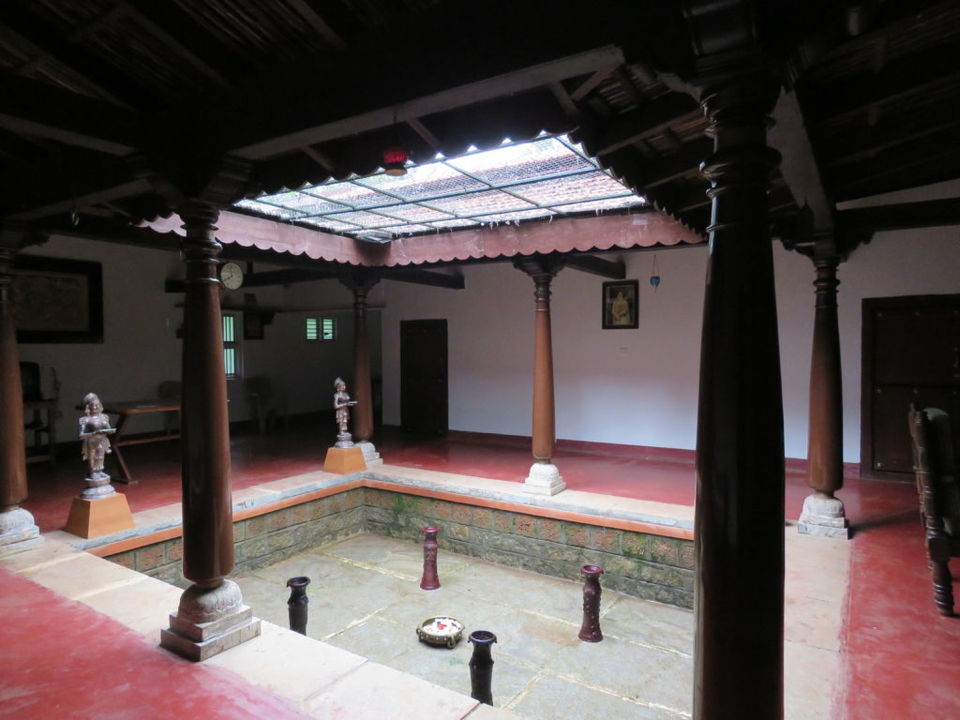 Welcome to the Courtyard
Some 20 km from the Chikmanglur town, amidst Pepper and Silver Oak plantations, nestles a traditional home that takes you back in time. To the time when we lived in bigger homes gated by artistically crafted heavy wooden doors, a Nallu kettu in the center and greenery all around us. And oh! There is a stream that passes through the property as well. Yes, you read that right, a stream inside the property! This is exactly how Courtyard is. Its location is such that it is close to Bangalore, Mysuru, and Mangalore.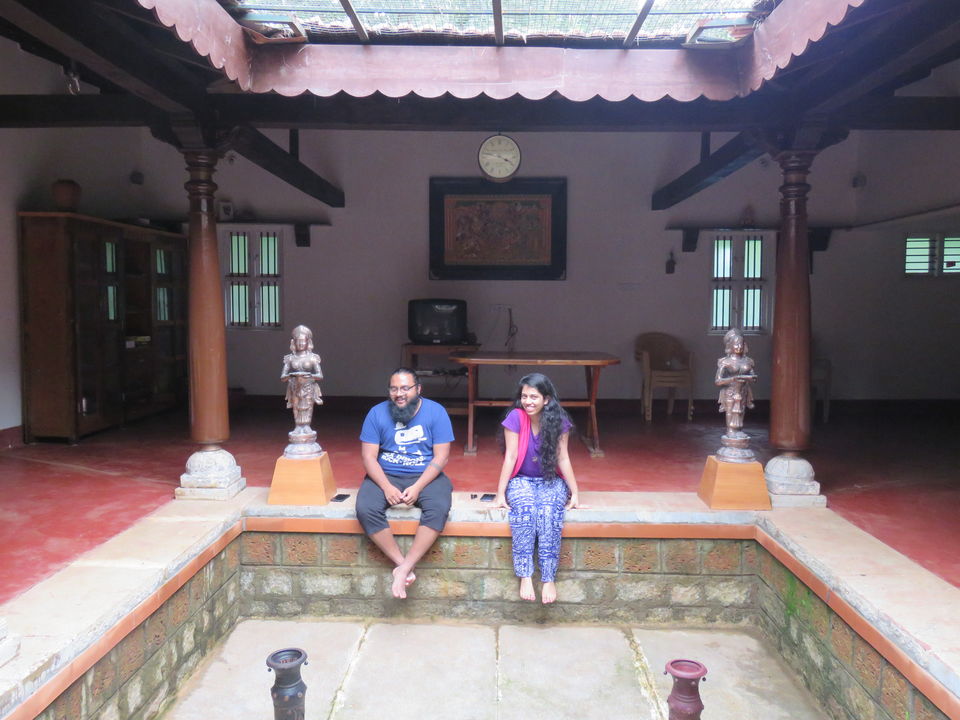 Every curve of the road was an irresistible frame for us. It was so picturesque that Beardo couldn't concentrate on his driving. After driving through the scenic and the lush greenery, we reached the Courtyard at around 2.30 PM. We were welcomed by the friendly caretaker Kallesh. He spread out special Malanad style home cooked food for us and we just went with the flow till we couldn't move and we finally fell asleep. Actually, I did not.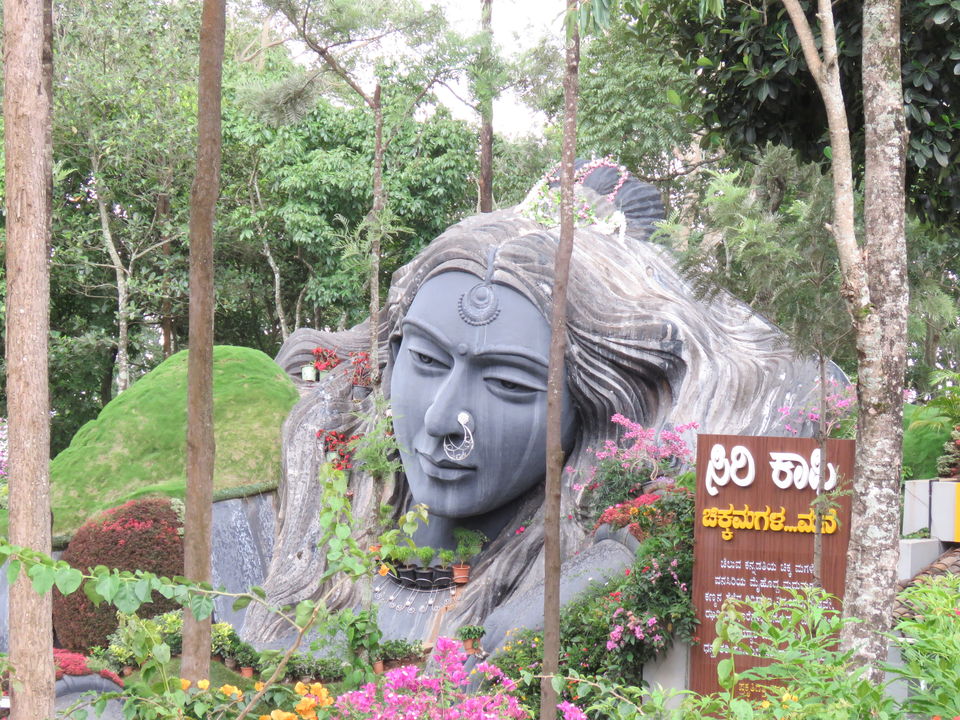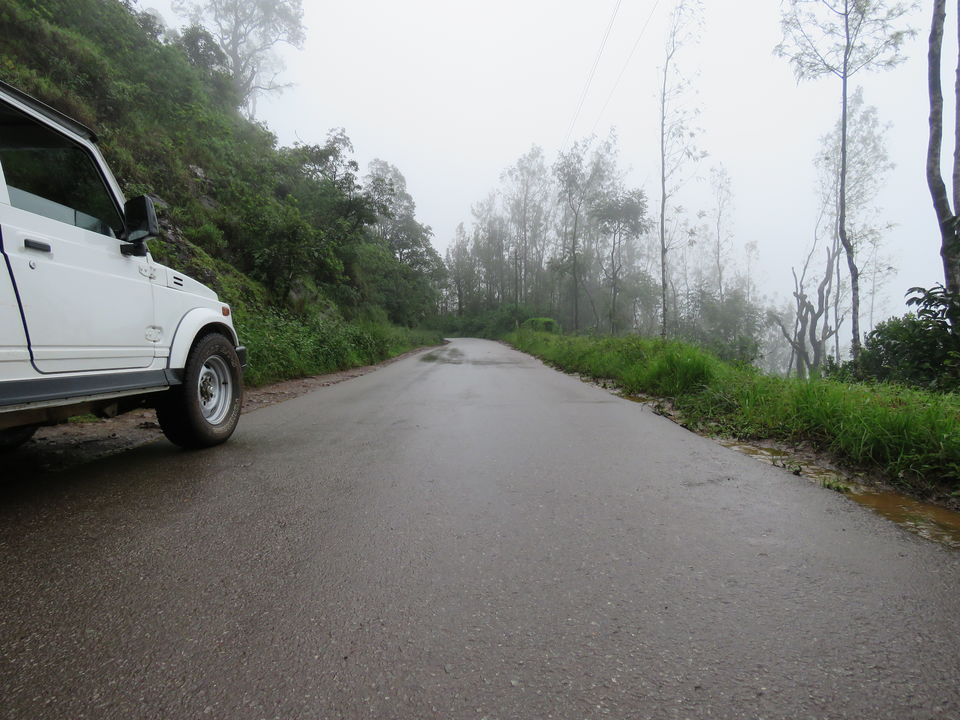 The Rooms
There are 4 rooms at the homestay, each with attached clean bathrooms and 2 of the rooms have a balcony facing the plantation. The rooms are held together by the beautiful naalu kettu. The rooms have a bed that can accommodate 2 but it has the space to fit in 3-4 people.
As I couldn't sleep, I decided to explore. The common area has a lot of magazines and some board games to keep you entertained. I went through some magazines, clicked some pictures and headed towards the stream. The water comes directly from the hills.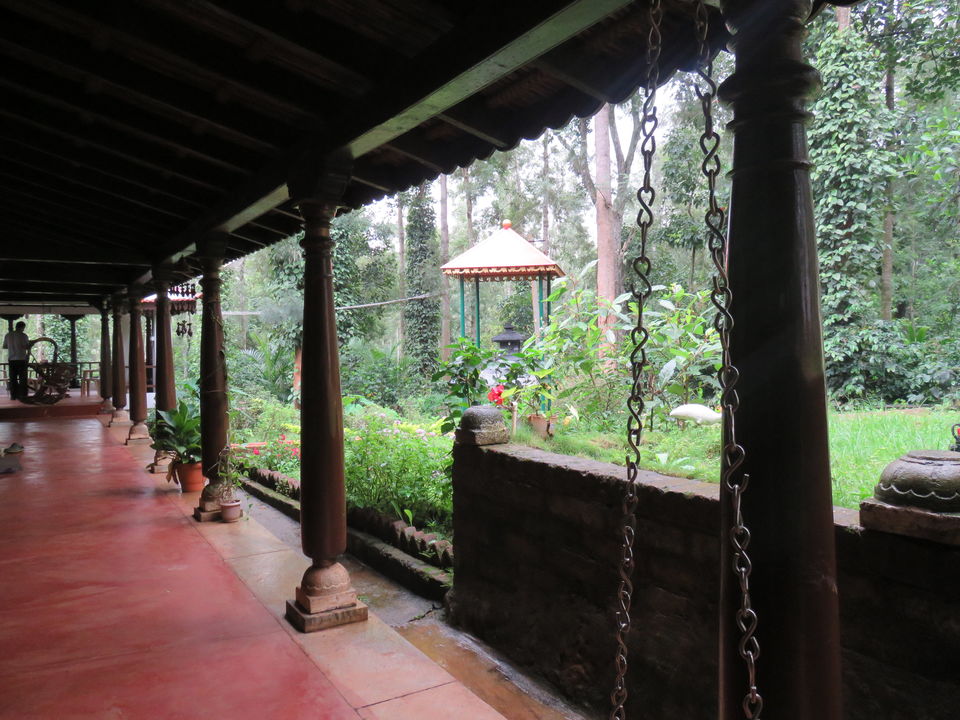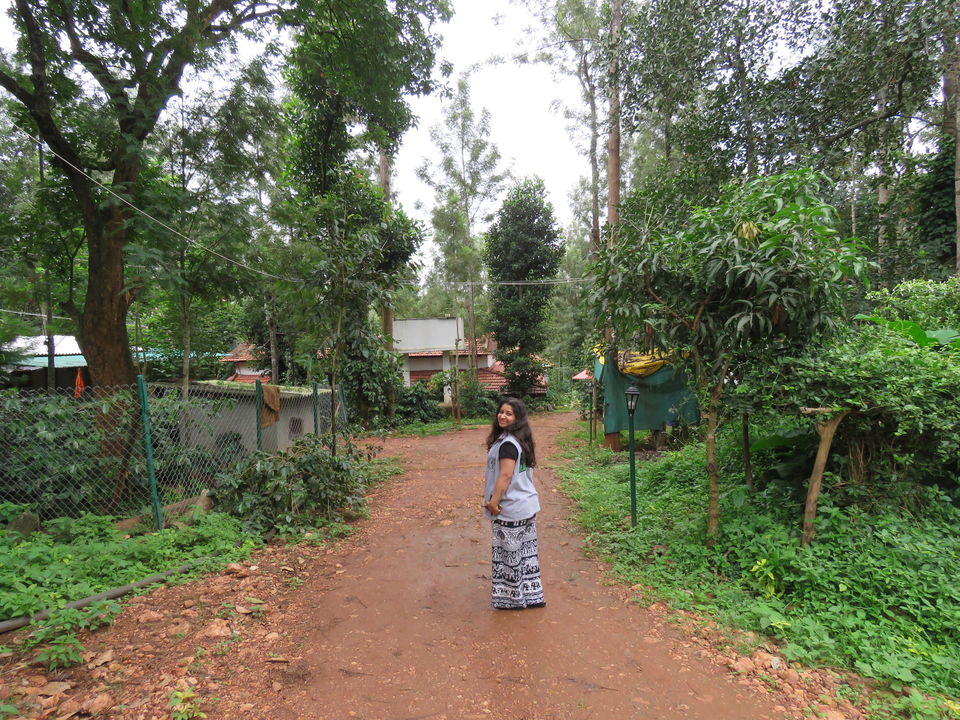 It started raining and I had to come back to the house. As I sat in a quiet corner, listening to some soothing music, a 4 legged cutie approached me and we became friends instantly. We just sat there enjoying the rains.
Next morning, we met Ashwin (owner of the Courtyard), coffee planter, Rally racer, Gypsy enthusiast and true son of Chikmanglur. He gave us tips on where to go and what to do. As per his advice, we left for Galikere. Fortunately, he decided to accompany us and offered us a ride in his Gypsy. Fortunately because there was no way that we could have driven our car up there. It's a proper off-roading track.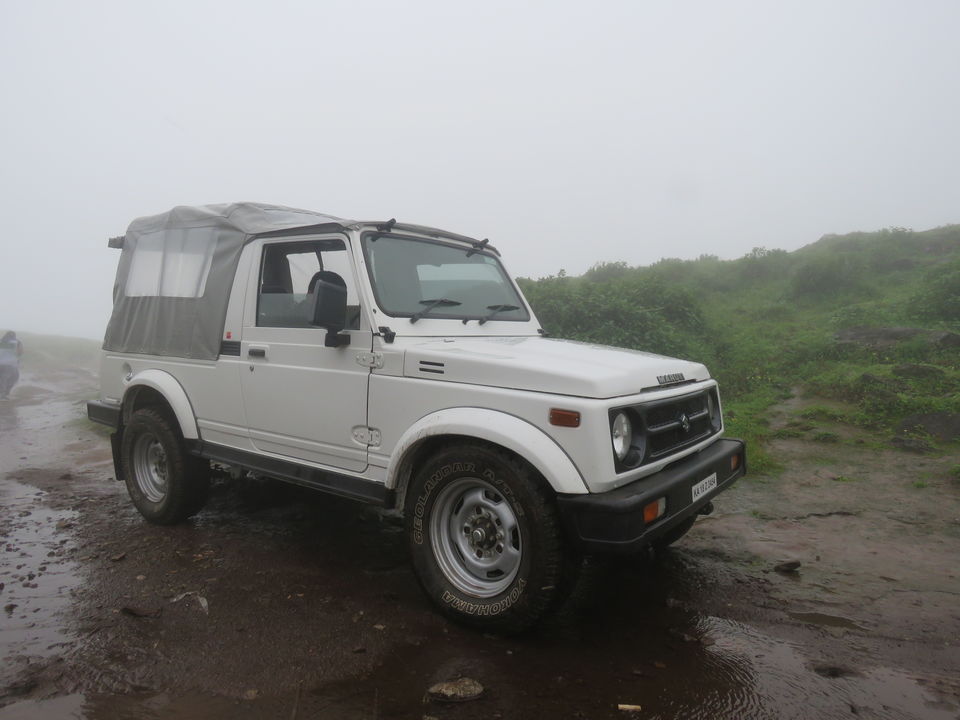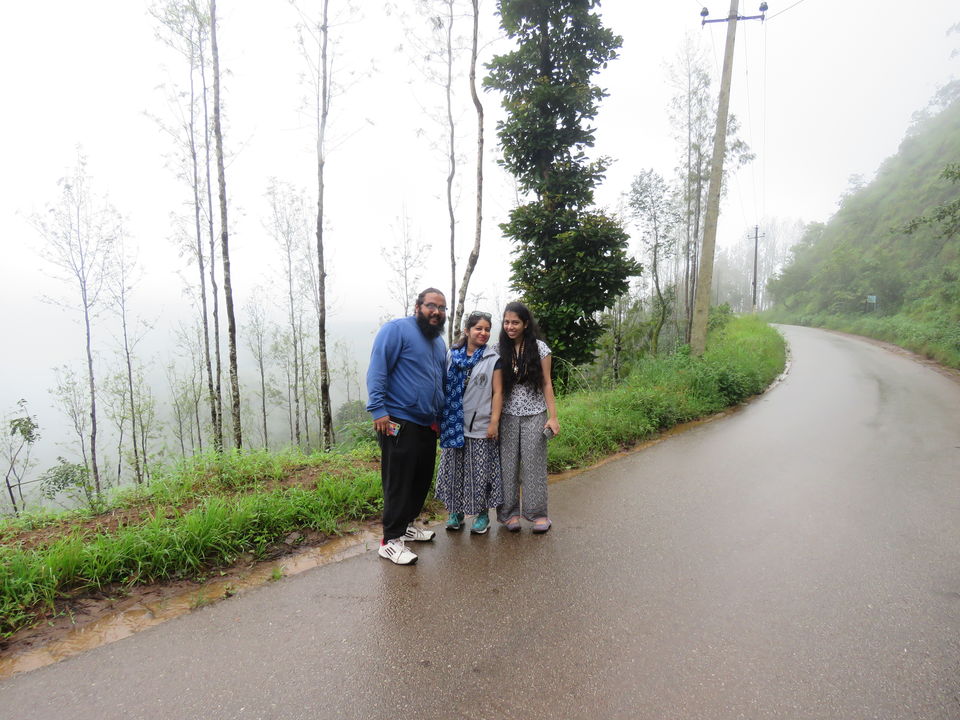 Gali means winds and Galikere means, Hill of Winds and it did not disappoint us one bit. It was so windy that we couldn't raise our hands to click pictures. The most surprising part of the place was that there was a lake atop the hill. Covered with fog, we couldn't make out that it was a river at first. We had never seen anything like it. We spent a good time there and were literally blown away. We were so content with life at that point in time that we decided to head back to the homestay.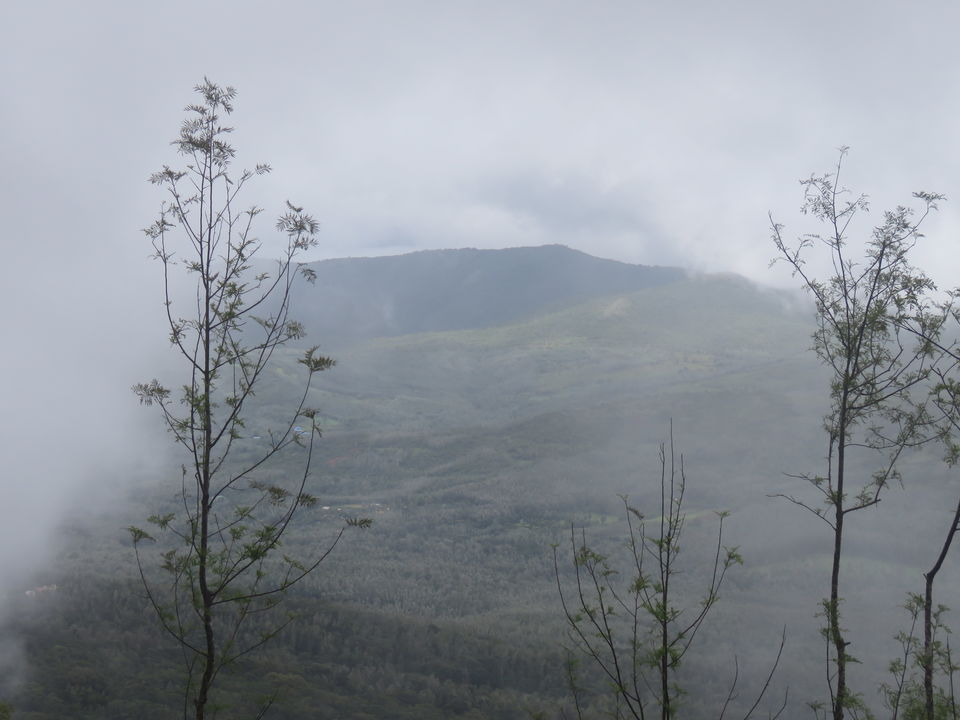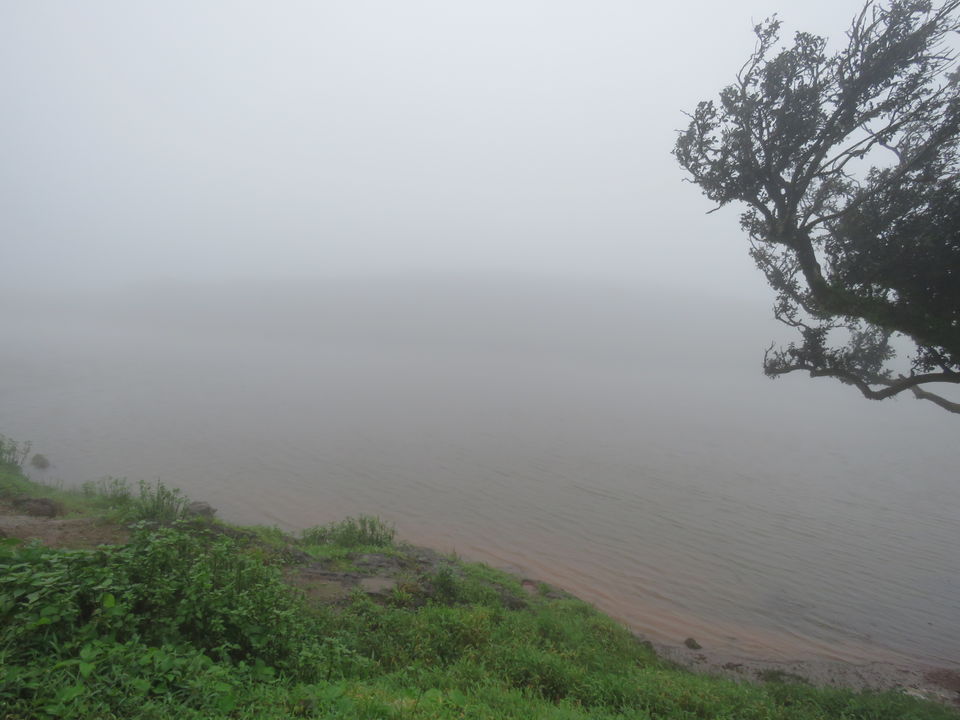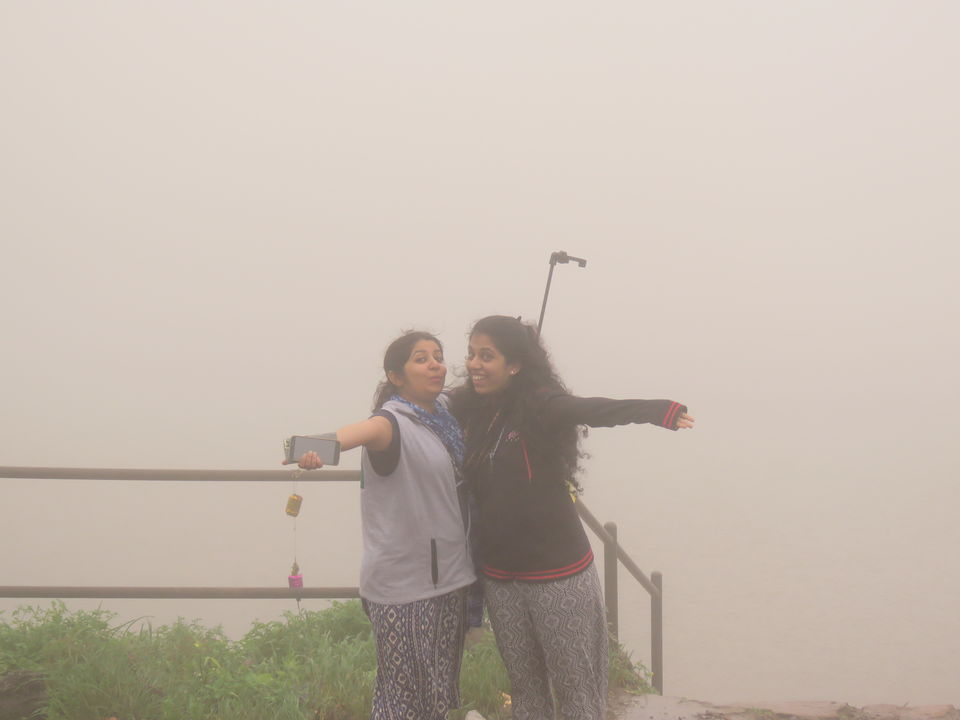 The rest of the day, we engaged ourselves at the property with board games and watching movies. We decided to relax to be fresh for the return journey.
The route
We took the scenic Hassan - Belur - Chikmanglur route and covered approximately 240 km in 5 hours. Barring some stretches of Bangalore and Hassan, the drive is super awesome and comfortable.
The trip
Our plan was to leave by 6 AM the next morning. But we had to push your plans by at least 2 hours.
For us, by far Chikmanglur has been the unique destination in Karnataka. We know there is a lot to see and we hope Karnataka never seizes to surprise us!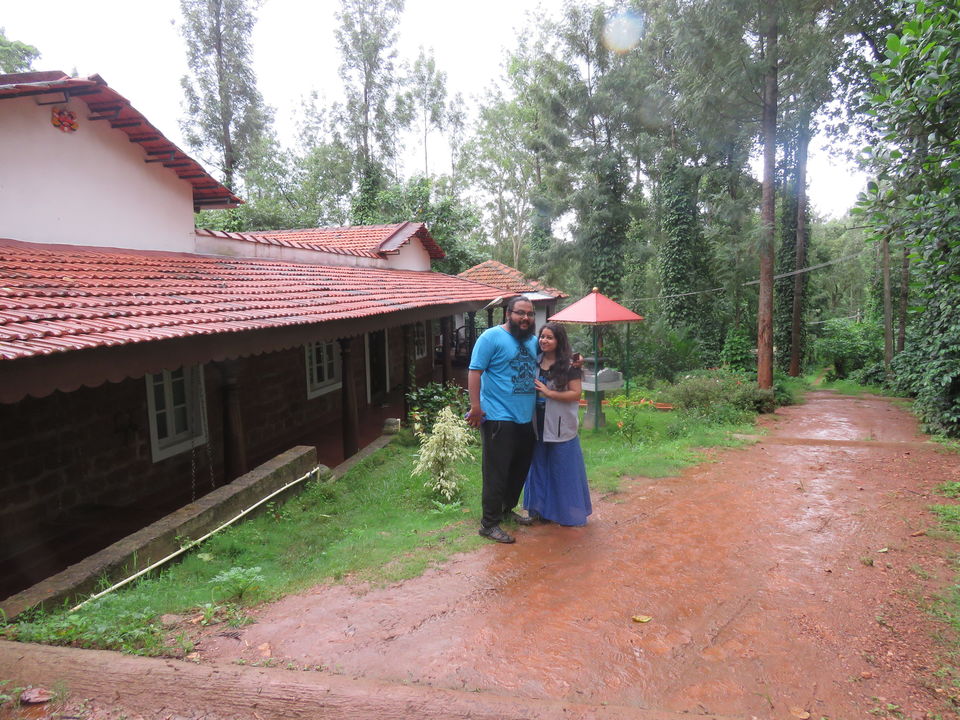 Until next time!