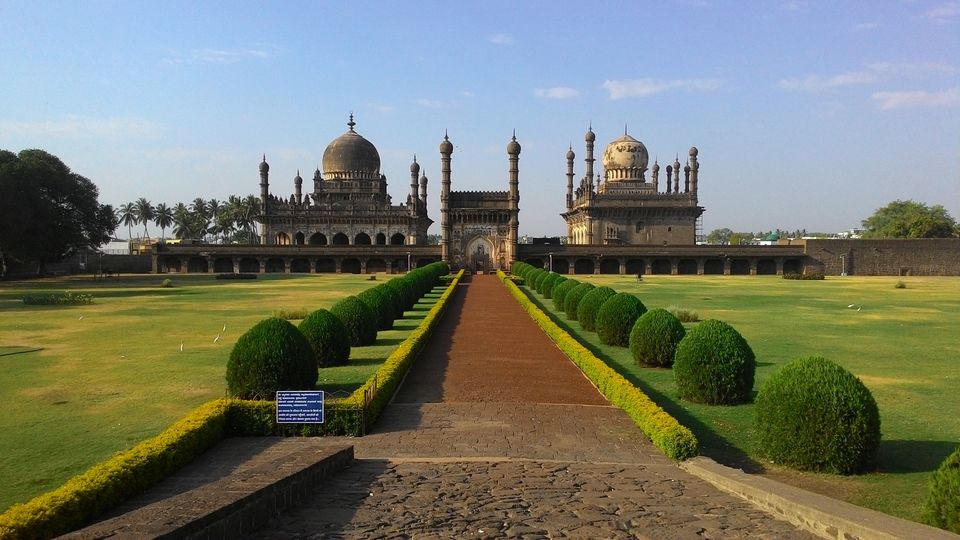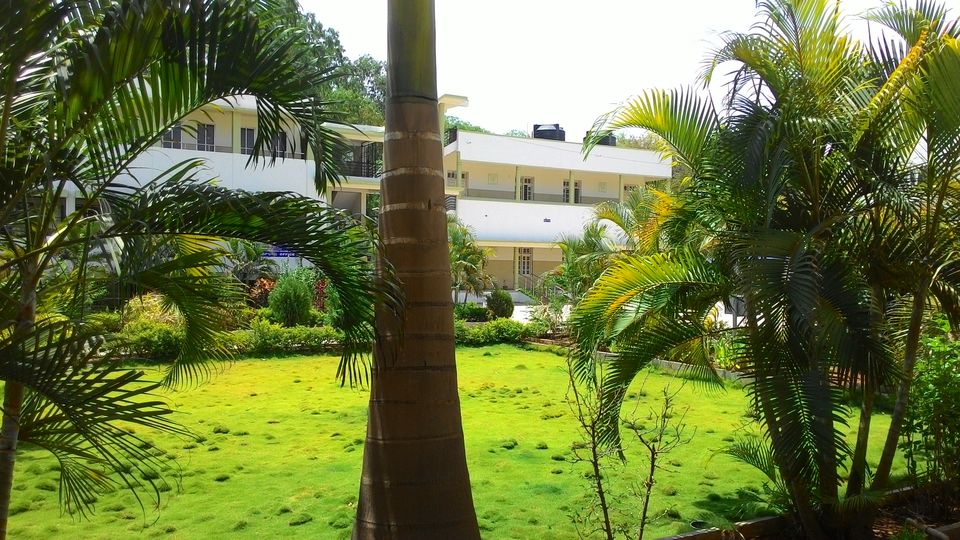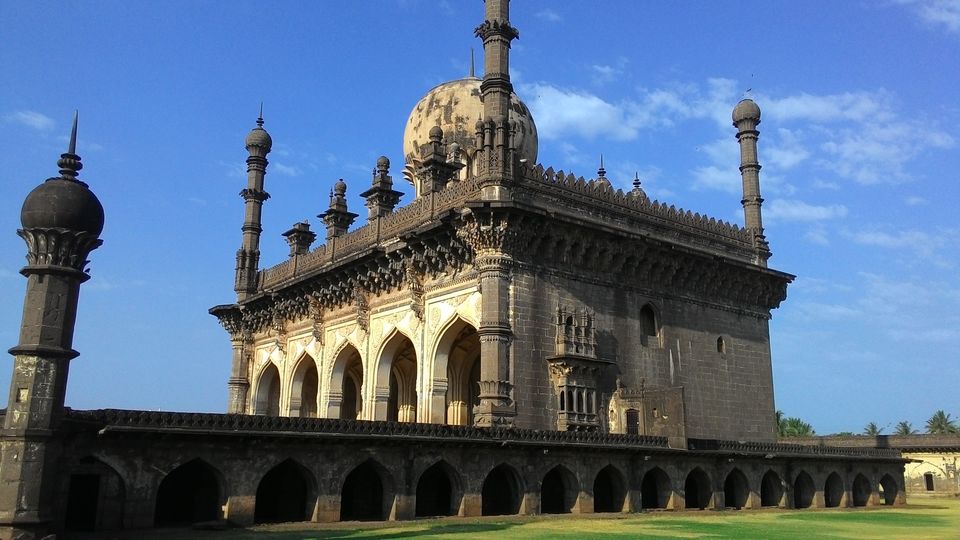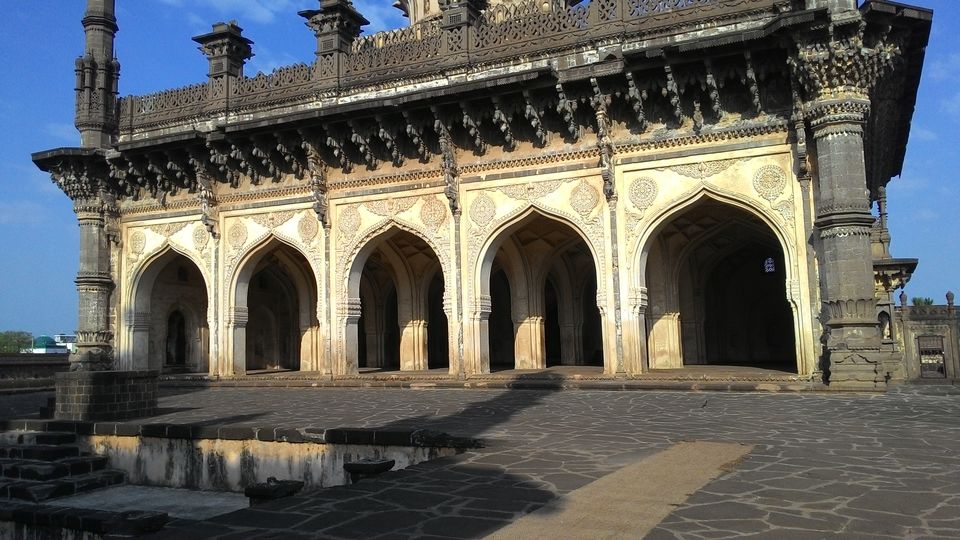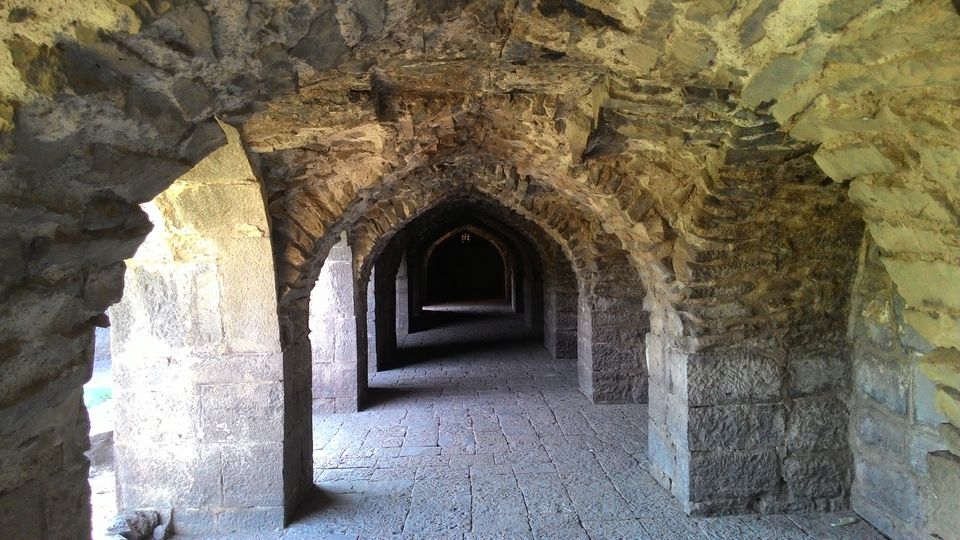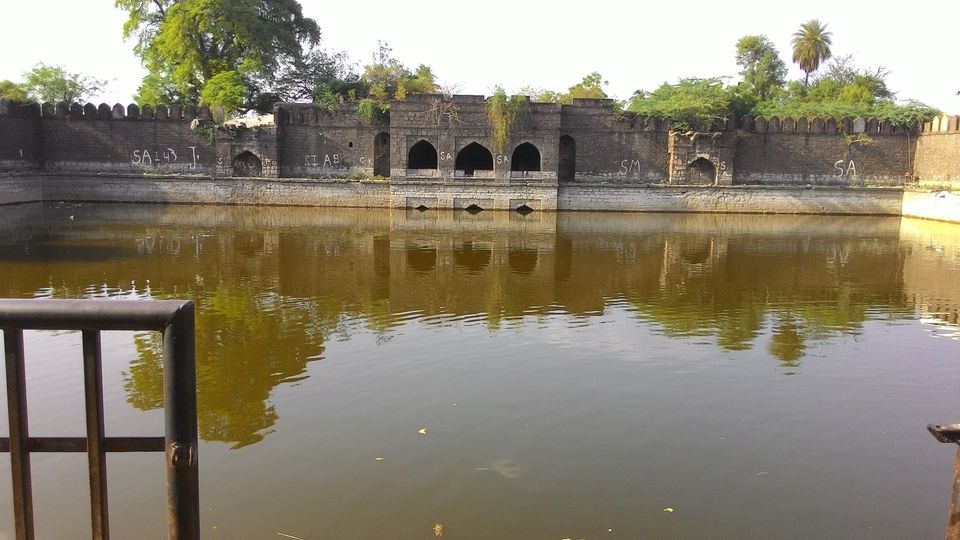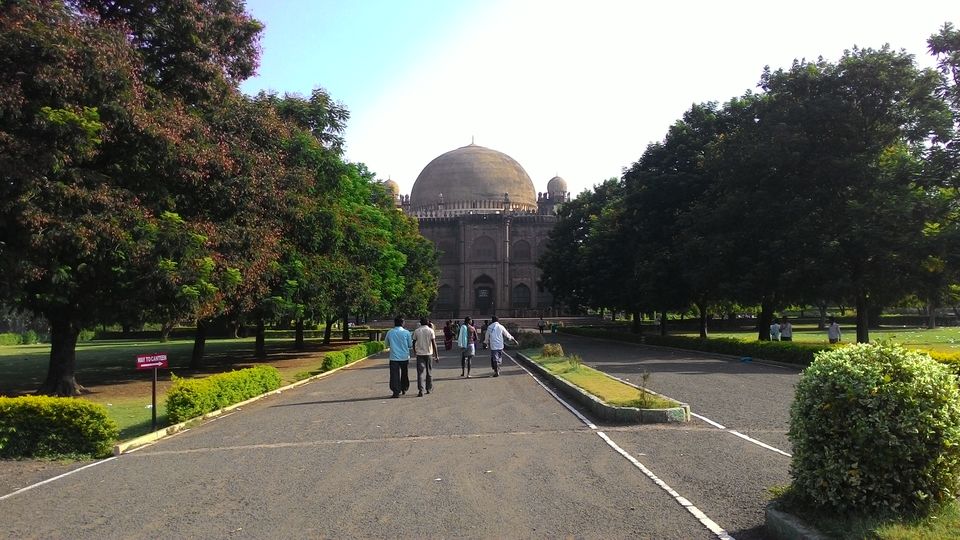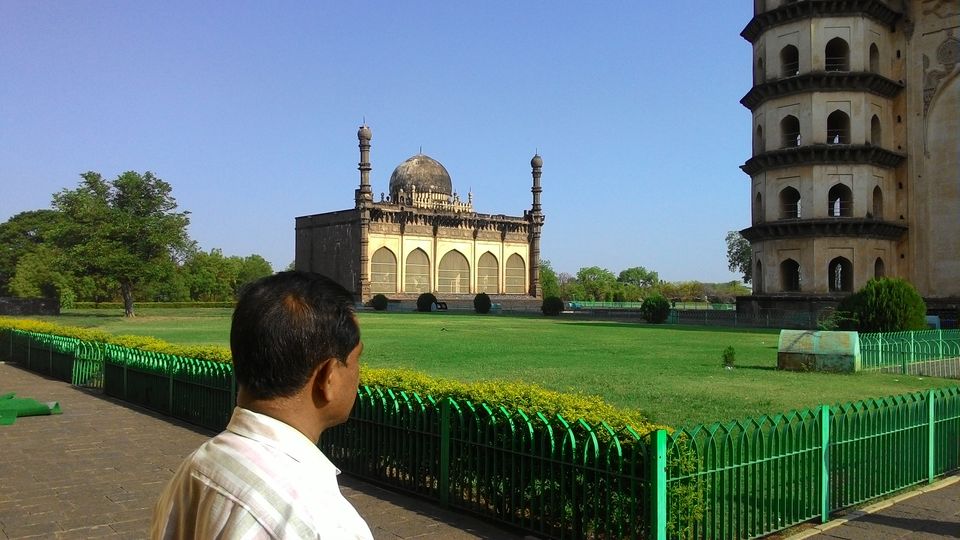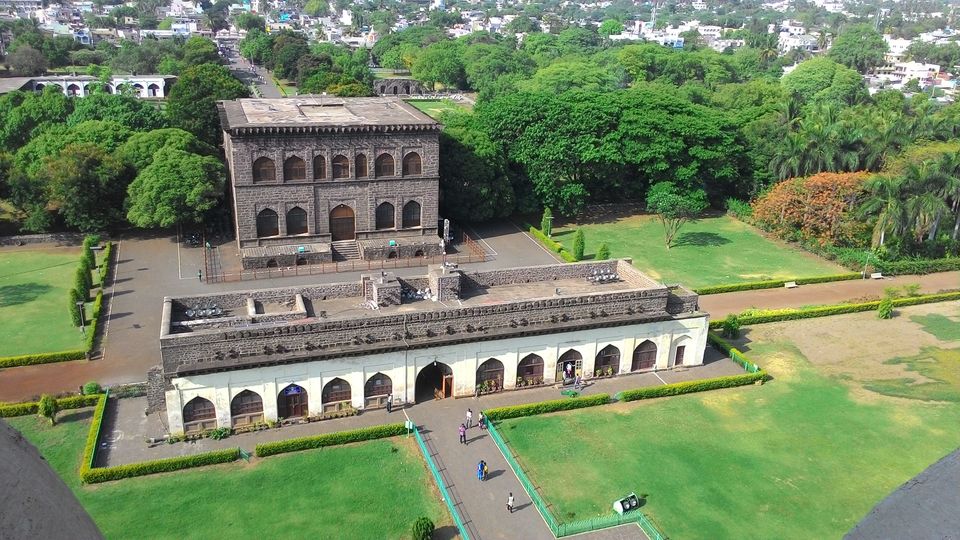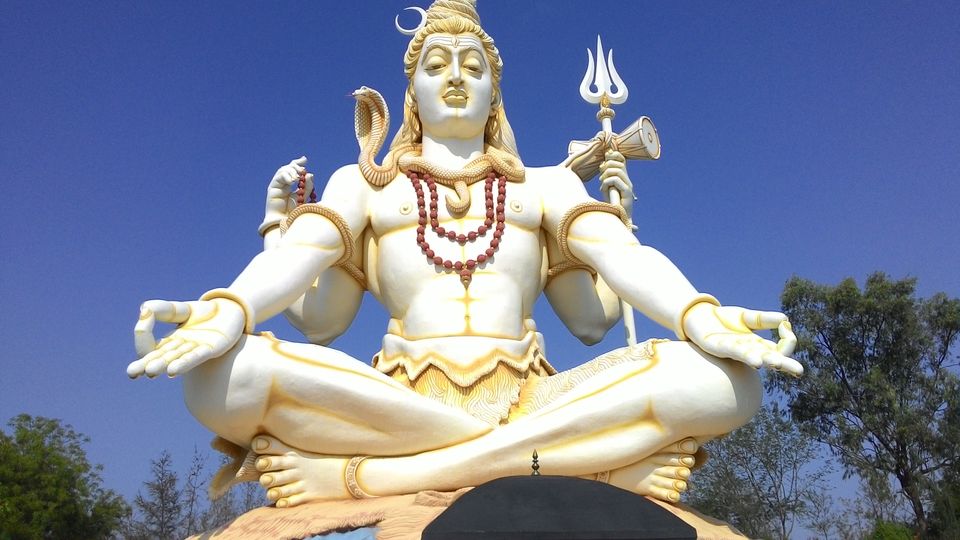 Trip to Bijapur happened in the month of May 2016.It was hot summer and going to places like bijapur was not a good idea. But we had to attend some important academic conference. which was why we finally took non-ac sleeper bus from goa. This being the solo bus from panjim was quite loaded with all kinds of passengers.
We already had heavy dinner so quickly fell asleep. The most enjoyable part of the trip was to get the cool breeze of Western Ghats during this 10 hour long overnight journey. I always love this type of overnight travel. There were too may auto wala in the bus stand. We had the good fortune of having one Professor who picked us from bus stand and dropped in the hotel. It was a pretty decent hotel with all basic amenities.

After roughly one hour or so we headed for breakfast. This day will be used for mostly educational purpose. So we had nothing much to do except attending lectures and preparing for my own lecture.
The next morning finally we had a chance to visit the Bijapur city. We had only 2 hour in our hand. So the best possible way was to explore the most happening places. At first we went to Ibrahim Roza. It was built by the 6th king 2nd Ibrahim Adilshah in 1610 to 1626 for his queen Taj Sultana. But sadly the king died earlier than the queen. So the king himself was buried in this tomb and was named as Ibrahim Roza.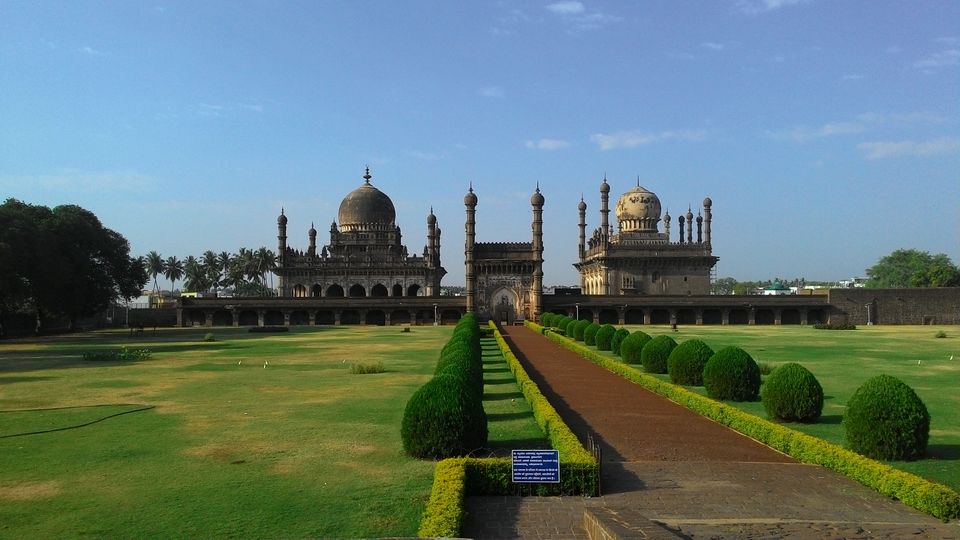 This building was designed by Er. Malik Sandal of Iran. The structure resembles The famous Taj Mahal Of Agra. Entire compound was nicely organized and the lawns were maintained properly. This edifice has several small chambers in the basement of the monument. Out of which it is believed that there exists a tunnel which connects all the monuments of Bijapur. I was curious to know about the source of the tunnel. I was proposing that there should be some festival where people should be allowed to enter into this tunnel and explore. I learned that some people already tried to explore this tunnel but they never came back from that. This probably could have led to the fear of not entering into the tunnel. I am sure there should be some more hidden story than just this disappearing of some people. This world of us is extremely amazing. So many hidden treasures are there in and around our city. We are totally ignorant of all these.
The next stop was Taj Bawdi (Bawdi means well in hindi) It was built by the 6th king 2nd Adil shah in 1620. It covers an area of 223X223 sq feet & depth was 50 feet. This used to be the emergency water storage for public. I was deeply hurt by the fact that this place is becoming dirty day by day. I was amazed to know the fact that there were some pigeons which does marvels in Bijapur. These pigeons were the heroes in most of functions. People hire these pigeons and they are one of the most famous attractions of any occasion. These birds can dance and imitate some funny gestures. These cute birds are then set free from the ceremony and these birds follow the same route to this Taj Bawdi. I am surprised to know that these pigeons are even hired for long distance travel. To my great surprise I came to know that these birds always come back here every time.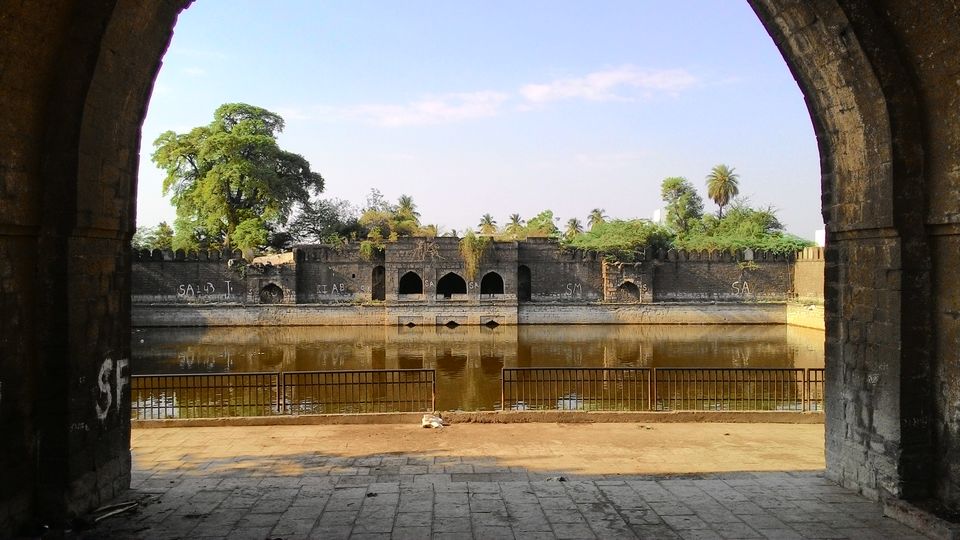 Now the time comes for the star attraction of our trip. We went to GolGumaz. "GolGumbaz" has been built by the 7th king MOHD. Adilshah in the year of 1626 to 1656, its height is 177 feet and width 145 feet. At the height of 109 feet there is a whispering Gallery. In the gallery any one made big sound it reflection so many echoes. This is one of the biggest domes in the world and it was designed and constructed by the Malik Sandal of Iran. There were steps for going to the top of monuments. Trust me these steps were really a hard task to climb. From the top of golgumbaz you get a 360 aerial view of the city. Which was stunning for sure.
last but not the least we went to the nearby popular kannad restaurent to have our snacks. After we were done we headed to the bus stand for the return journey. This trip was a very short one yet very charming.