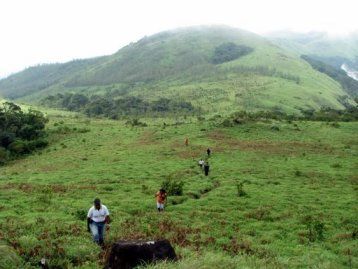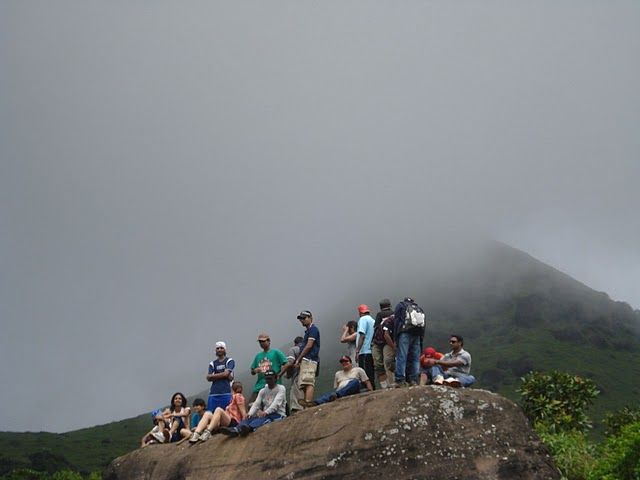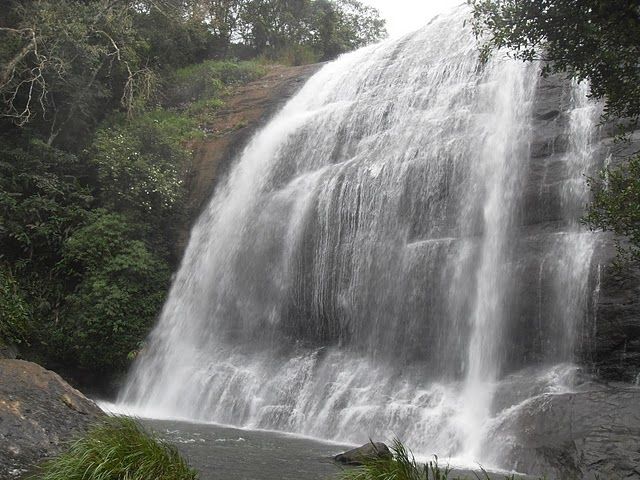 Located in Coorg, Tadiandamol is the second highest peak in Karnataka. A combination of scenic beauty yet being not too strenuous, Tadiandamol is the perfect introduction for anyone who wants to take up trekking.

We start from Bangalore on Friday night and reach Coorg between 5 and 6 AM on saturday morning. At about 8 AM after freshening up, and a quick breakfast, we will proceed to the trailhead, a short drive away. A quick introduction and briefing and we begin our trek to Tadiandamol from where the vehicle trail ends. The trail is quite well defined and is more or less level for the first four odd kilometers until we reach the big boulder for a brief rest. The incline of the trail from here on gradually increases as we cut left past a hillock on the right and get onto a ridge that leads to the Tadiandamol peak. 10 minutes from here we enter into the shola jungle. The trail from here on becomes very steep. Twenty odd minutes later, we leave the jungle to hit the last and final stretch that leads to the peak. This stretch is approximately 300 meters long but will seem much more longer (just like any other final ascent.) The top is usually covered in low, moving clouds. We will spend some time at the peak to rest, have our packed lunch and enjoy the panoramic views, after which we will descend at a slow comfortable pace back to the base.

A short drive later we are back at our homestay for tea and snacks, followed by dinner and a blissful night's rest. Next morning we wake up by 7 AM to freshen up and have breakfast, following which we will continue to the Chalwara falls for a refreshing dip. We begin for Bangalore a little before noon and are likely to reach here by about 9 PM in the evening.

Overall, Tadiandamol offers enchanting views while at the same time not demanding too much physically (in comparison to treks such as Kumara Parvatha, Mullayanagiri/Bababudangiri, etc.), which makes it the perfect initiation trek for anyone looking to take up trekking seriously.
Trip Dates:
Friday: 18th April 2014
09:30PM Pick-up from BMC, Shivaji Nagar
09:45PM Pick-up from New Shanthi Sagar hotel, Domlur
10.00PM Pick-up from Lifestyle, Magrath road (Near Garuda Mall)
Saturday: 19th April 2014 05:30AM Reach base camp