The plan to go on a trip was on was a long time but the execution started just 2 weeks before the actual plan. I took up the mantle of booking accommodation and making the tour plan. As we had 3 days to have a lovely short trip I decided to visit one of my favourite place (Gersoppa). I convinced my wife and her friend that this is the place to visit for some peaceful time with no disturbance. All four of us prefer less crowded places and hence decided to pick Singalika Eco camp in Gersoppa.
The Ride we choose for this was the Ford Ecosport petrol. We had couple of choices to start of the amazing journey:
To Start on Friday 1st of March and head to Davengere and halt in a lodge and reach gersoppa on 2nd march by midday. To start early morning on 2nd march and reach Gersoppa by evening.
We opted for the second option (Forgot to mention that we were 2 couples and 2 kids one 2.5 year old boy (my son) and 7 month baby girl).
We started our trip on the 2 nd Morning at 6 am. The other couple came to pick us up from JP nagar 5 th phase by the time we put all our stuff into the car and started moving it was already 6:15 and by the time we negotiated the traffic and reached Tumkur road it was 7 am already. By this time we had already started getting thoughts that we would be late and may not reach the venue before sunset. We continued regardless and planned to step on the accelerator and cover ground faster. However we couldn't as the cars was just 6 months old and my friend was very scared as his dad may find out and may get scolding's for driving too fast hence we settled to cruise at 100Kmph. By 8am we had reached our first stop which is Pavitra idli hotel in kyatsandra and had quite a heavy breakfast consisting of idlis, dosas, vadas, and some ricebath, don't forget the coffee it is a must to have in this hotel. A bit of a down side was that I am a regular visitor for this hotel for more than a decade now but on 2 nd march for the 1 st time the chutni was not as good as it used to be. I knew the hotel owner as I am a regular visitor so informed him about it and told him to fix it and we continued on our journey.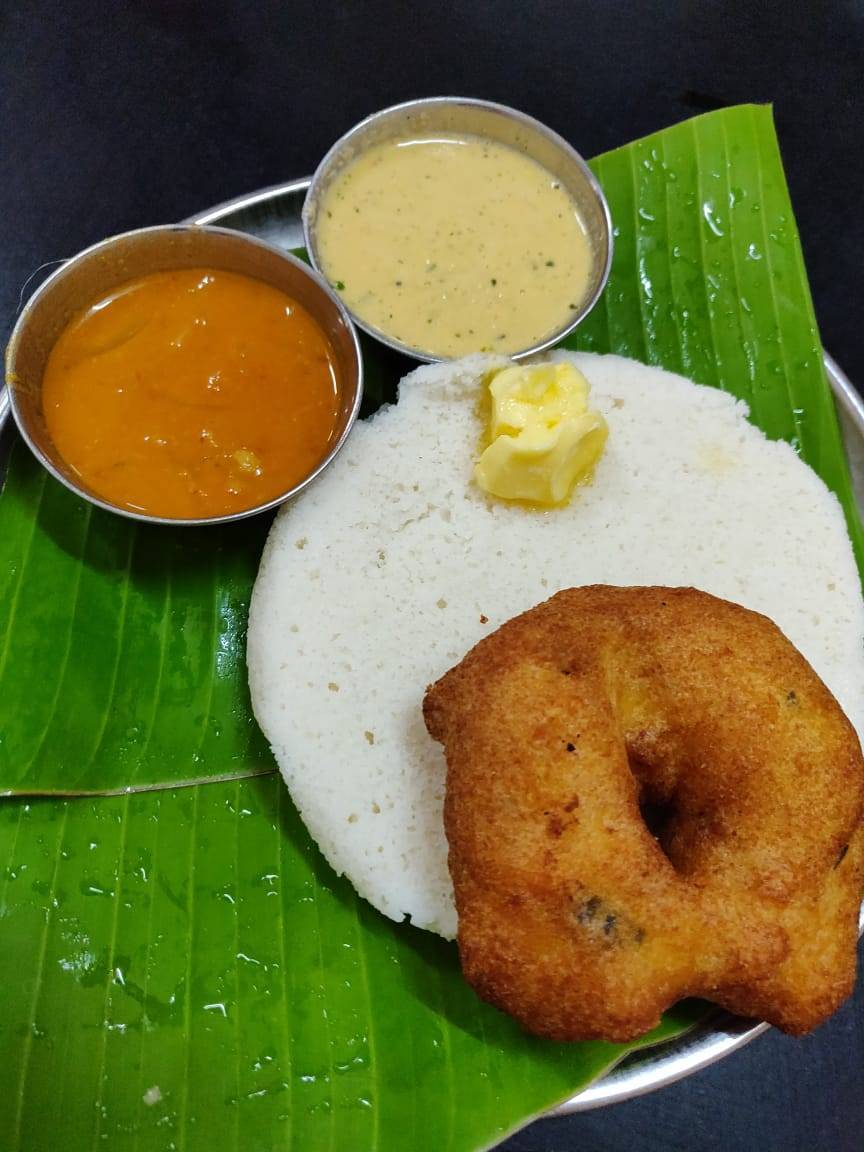 It was already 9am and we still had around 360kms to cover to reach Gersoppa, so we violated our own plan and decided to accelerate and push it a little bit and the journey was long and tiring in the hot sun. we had reached the junction where we had to turn right towards Gersoppa and we were already feeling hungry. Me having taken the same route before on a motorcycle in the month of October 2018 was a little familiar with some local food joints. We decided to stop in Sorba a small town on our way to Gersoppa, we stopped in a hotel named Annapoorneshwari which is located in a cross after you pass the police station on the main road in Sorba. The menu was simple south Indian food (karavali style) which has roti, rice, rasam, sambar, pulav, chilli chutni, pickle, curd and palya along with salad. To our surprise the food was much better than it was expected (On my motorcycle trip I couldn't go this hotel as it was closed). We had nice meal and some extra buttermilk and curd to keep our body cool in the hot weather.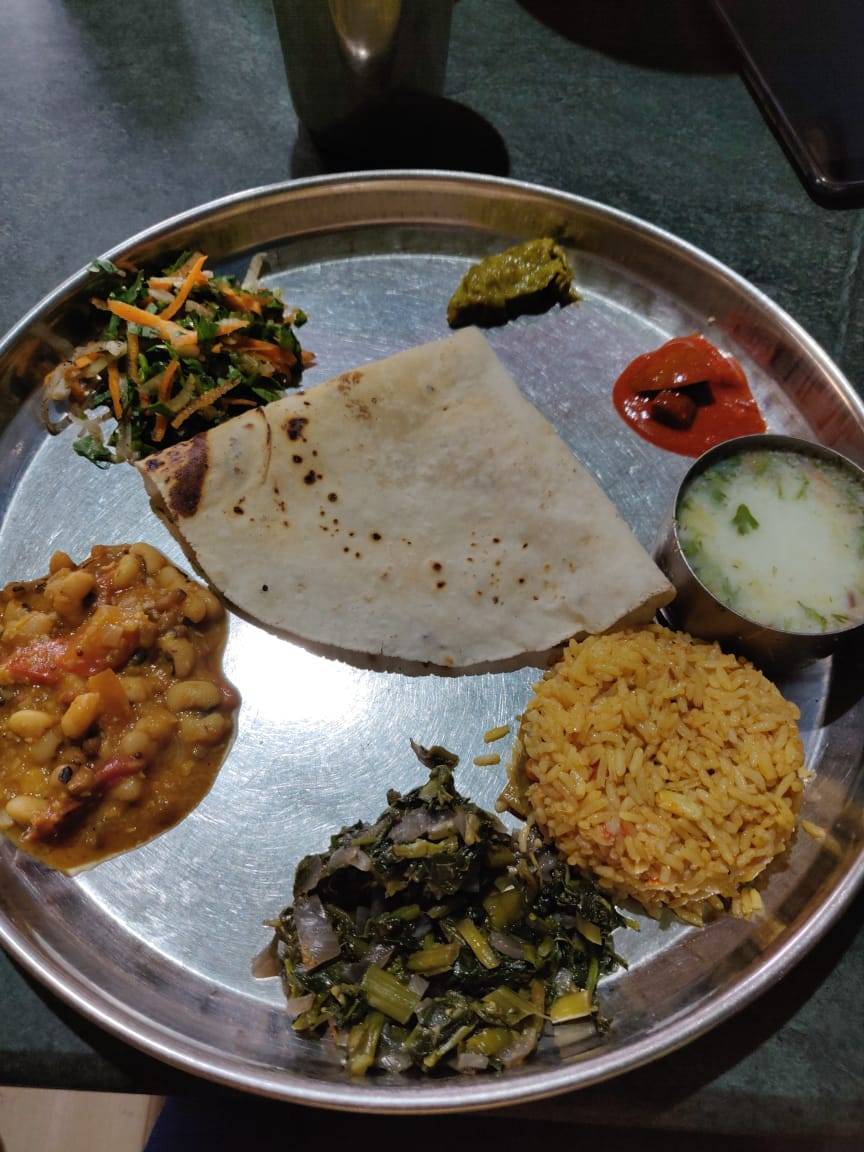 The meal was pretty cheap and after this we continued our journey towards Mavingundi the place where we are supposed to meet the Bangalore Honavar road to turn right and reach Gersoppa. By this time my friend was already tired and he had decided to let me drive and I love driving and riding more than anything in this world. So I stepped on and in we were eating kilometers at the rate of knots. We decided to stop by a road side Sugarcane juice provider and we all had atleast 2 glasses each before moving on (the moment the vendor realised we are not from around there he charged 15 per glass instead of 10 which he charged the local who had come there in his luna this he had done it before as well in OCT when I had taken same route till gersoppa). We reached Mavingundi and the drive from here to Gersoppa is through the western Ghats through please and very beautiful scenery. To my surprise the roads were wider than it was just 4 months before and I could take the curves faster and I love driving in the curves and sometimes forget that there are other people sitting in the car and get carried away. We reached Gersoppa by 3:45 PM.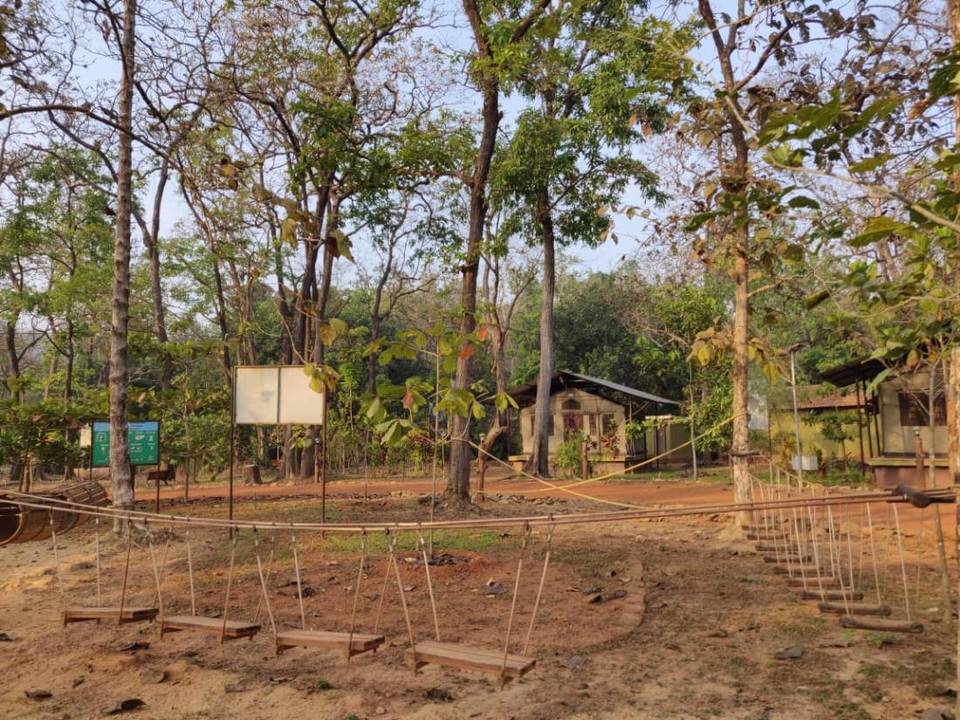 We quickly requested the venue care taker to switch our rooms from regular to AC rooms which again was not available just 4 months before. The place is very beautiful and hot so we needed the AC rooms for the kids. We had decided to visit the chaturmukha basadi in Gersoppa which is one of the most lovely places in Karnataka in my opinion.
One can Get to Gersoppa by 3 routes, 1 st via road which take around 6.5Kms to reach the temple (it was all muddy and slushy road just 2 years ago and now is a proper tar road), 2 nd is you can cross the river by a boat and walk for little over 1.5kms in the forest and 3 rd take a slightly bigger boat to the backside of the temple. All 3 are amazing in its own right! Again I being a regular visitor to the place and taken all 3 routes atleast 2 times each wanted to take the road as it is the safest and fastest option. We also wanted our friends to enjoy the view and wanted to walk but as it was getting late and with kids with us we decided to take the boat ride (he demanded 500 we negotiated to 300 and later gave him 400 to make him happy) as it was late the dam had released its share of water for the day and it was quite difficult to go up against the flow even a motor boat (propeller powered). We eventually reached the back of the temple by 5:15 Pm and we had around 45 minutes to get back to the boas as the boat would not stay any longer as one in not allowed to cross the river in the dark. We enjoyed the lovely temple and walked around like 13 th century kings and queens as there was no one around except us and the guy who is care taker of the temple.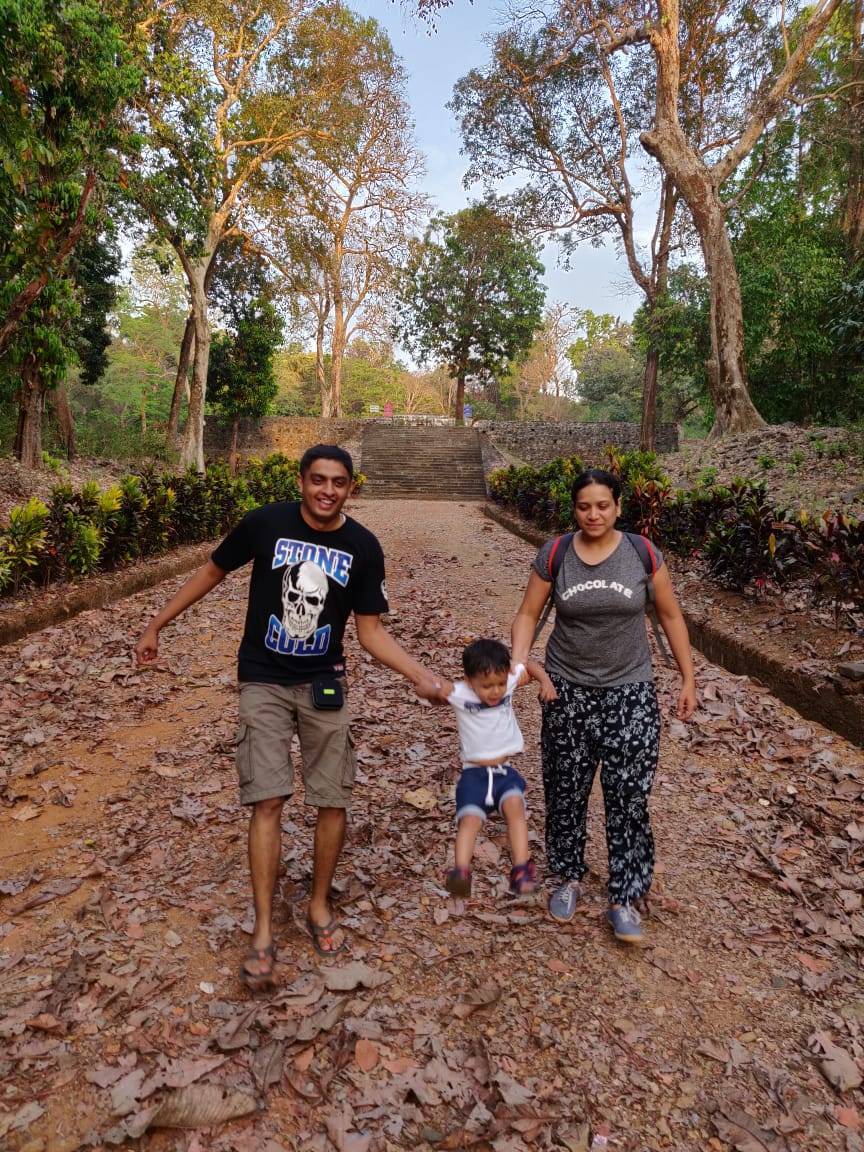 That's me with my Wife and son.
After having a nice tour of the temple we decided to sit for few minutes before we head back, we can sit and have tea or other cold beverages in the small shop owned by the temple purohit, there we found out that the bridge was broken due to heavy rain and was getting repaired (again it was in quite good shape in the month of August when I had visited here with another couple in Aug 2018 as well). After a small chat with the puhorit we decided to head back to our starting point of boat journey, we decided to play in the clean water for some time, it is very clean and clear and we even drank it and was very good.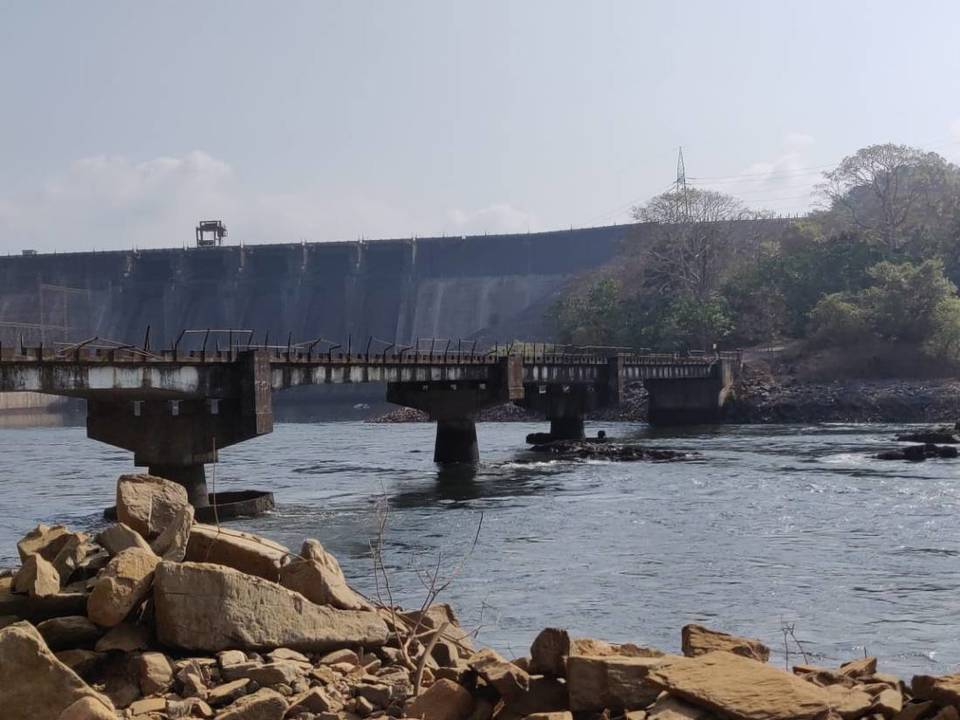 The broken bridge and the Gersoppa dam in the back drop.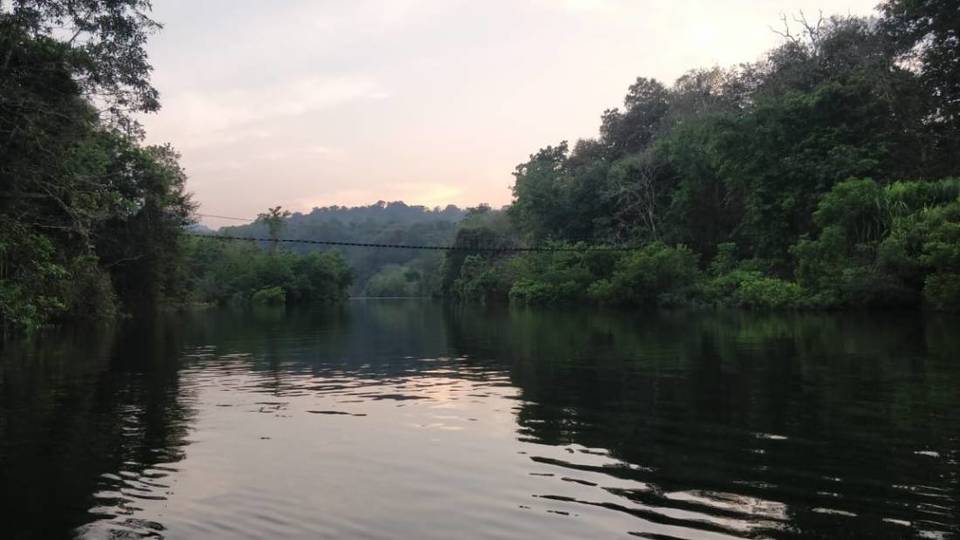 The walking bridge which is under repair.
We headed back to the camp and stayed overnight at the place. We also decided to have dinner there which chargeable it was decent veg and non-veg food considering there are no good hotels nearby it is worth it.
In the morning we decided to skip breakfast at the camp and decided to have it somewhere on the way as we had to pay a visit to another temple in a place named Hombuja. We decided we can try something in Mavingundi as this place has some food joints on the way just some 5-10kms before Mavingundi there is view pint which is amazing and sometimes referred by some travel enthusiasts as the amazon of India.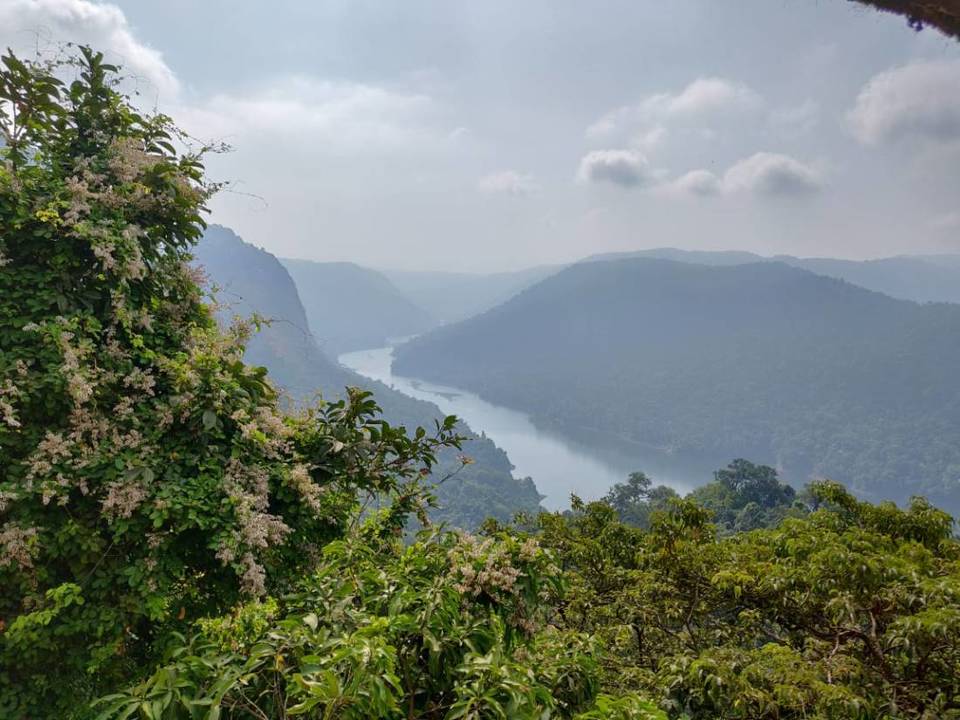 We clicked few picture and hurried to Mavingundi and there even though the place was not that good to look at we decided to try out the local special the neer dosa, the guy took a long time to serve as he was preparing fresh chutni as we were his 1 st customer for the day. The food was so amazing that we ended up eating a lot more than we planned, we never really kept count and we kept having one after another after another and finally we decided to stop when we felt it was getting late.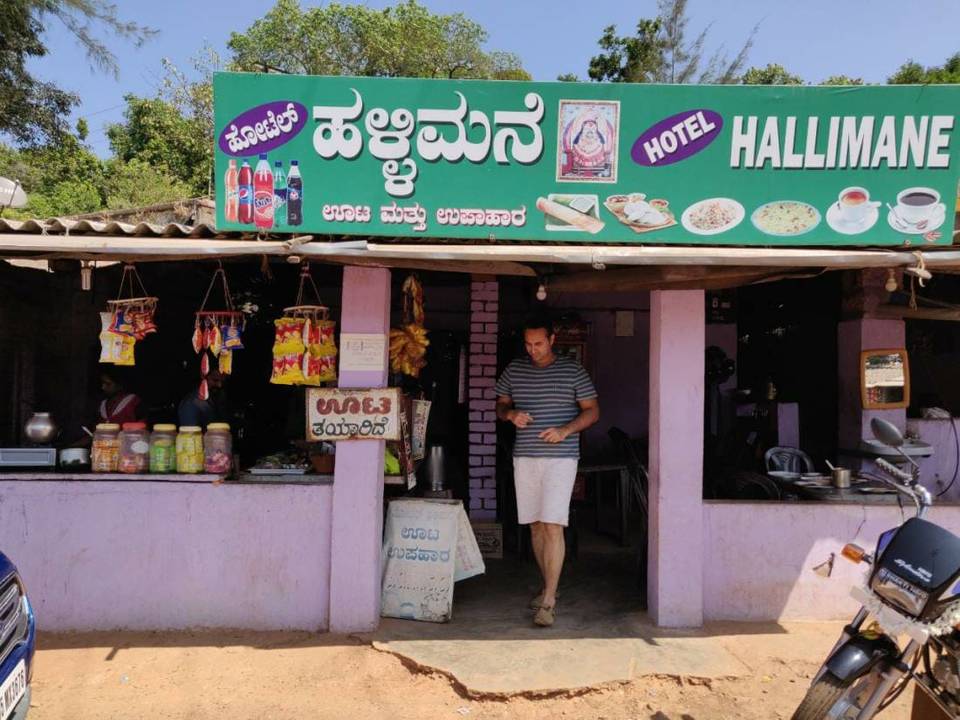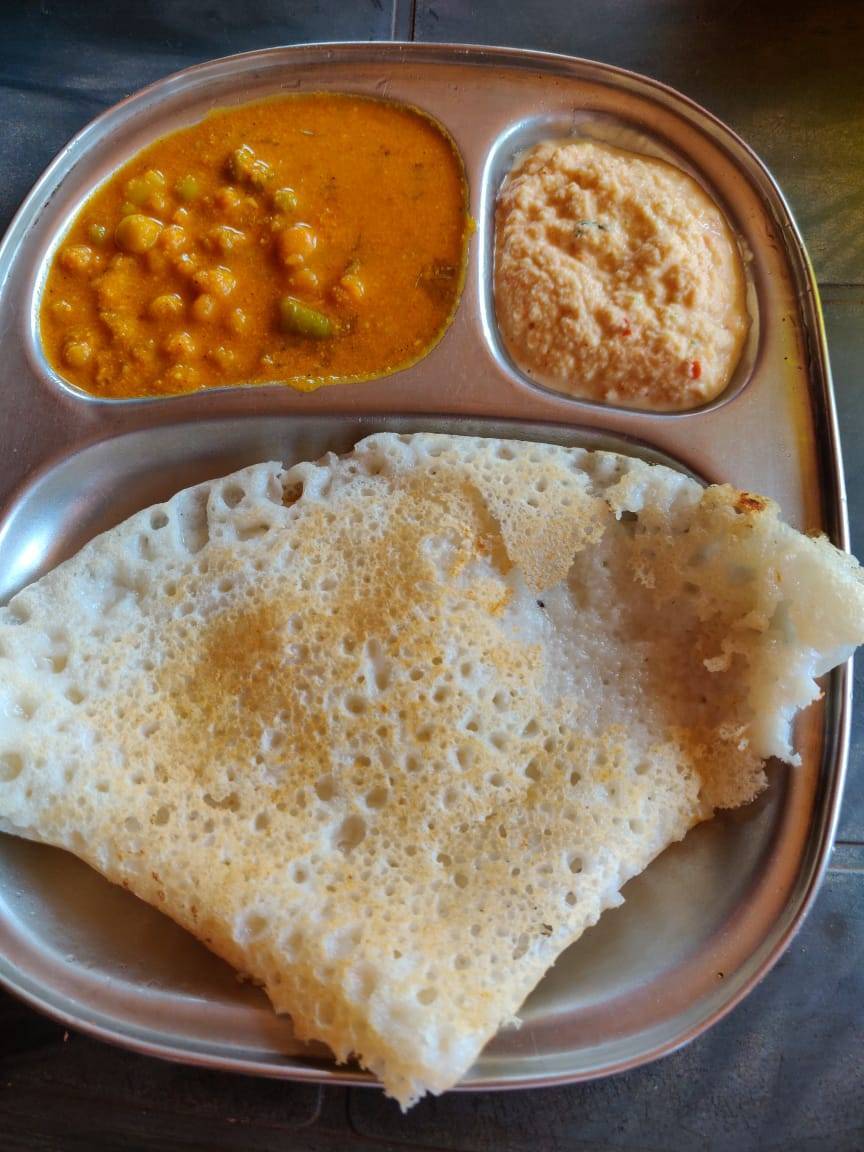 After paying just 200 for the heavy breakfast for 4 we decided to move on and on the way we stopped to have some juicy pineapple, you get one of the best pineapples in Karnataka (between Jog and shivmoga). After a quick stop for pineapple we headed Hombuja temple finished the darshana and hurried again to our next destination Sakrebyle Elephant camp.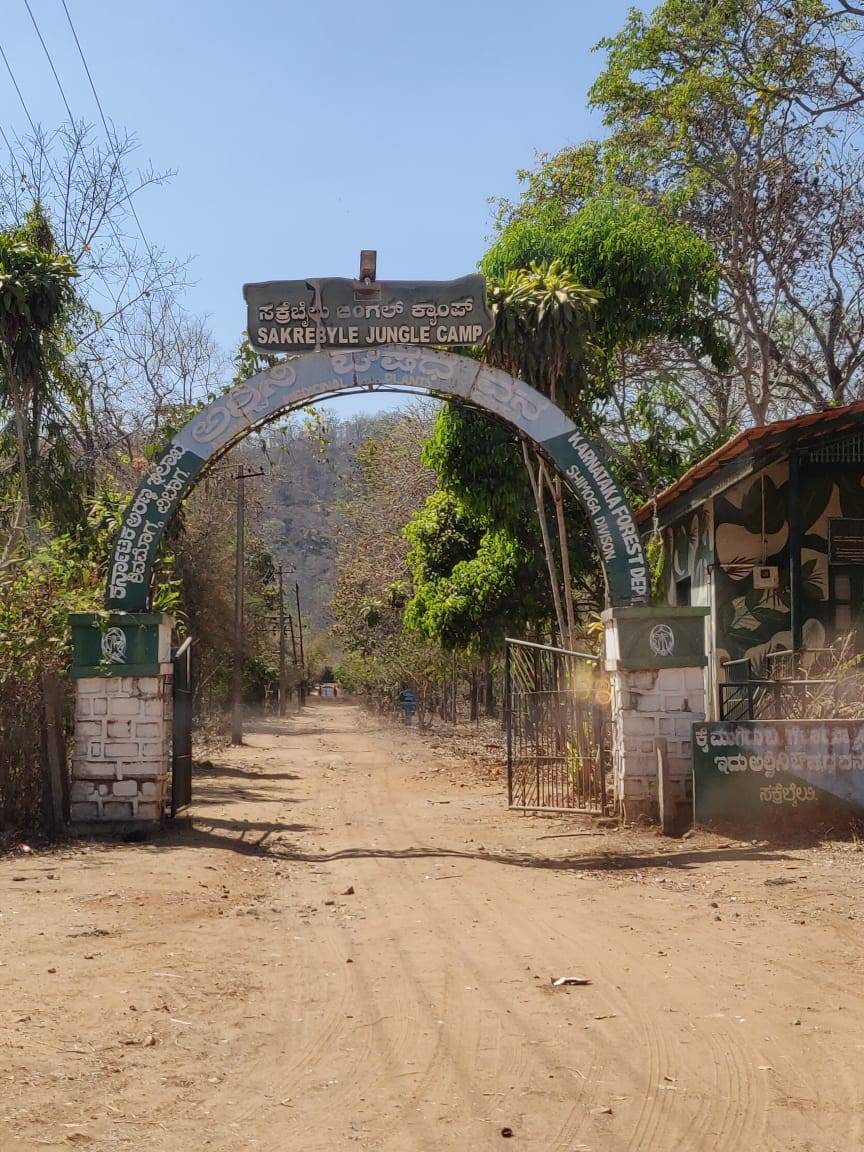 The entrance to the camp was not attractive but the stay was very pleasant the wooden cottages was in superb condition and very well maintained (considering they are charging 2160 per head including food). The stay here was including 3 times food and tea included and it also included the ticket to bathe the elephant and a small walk to the place where they train the elephants and a morning trek.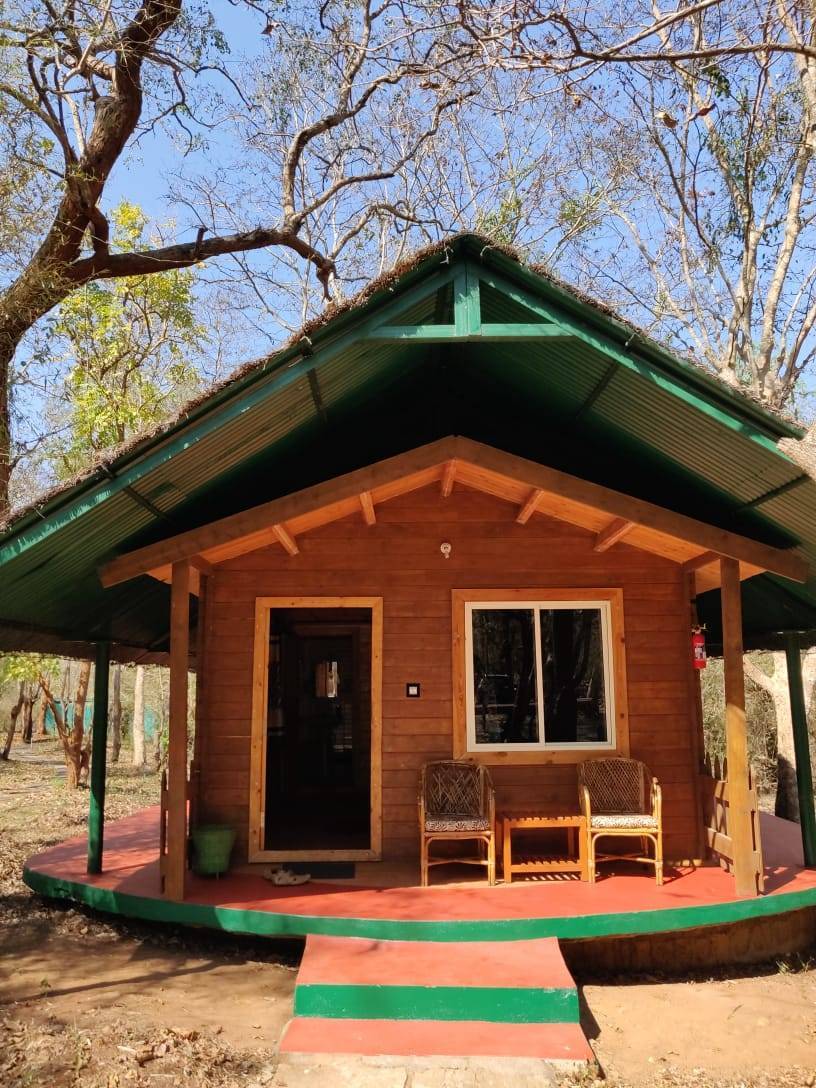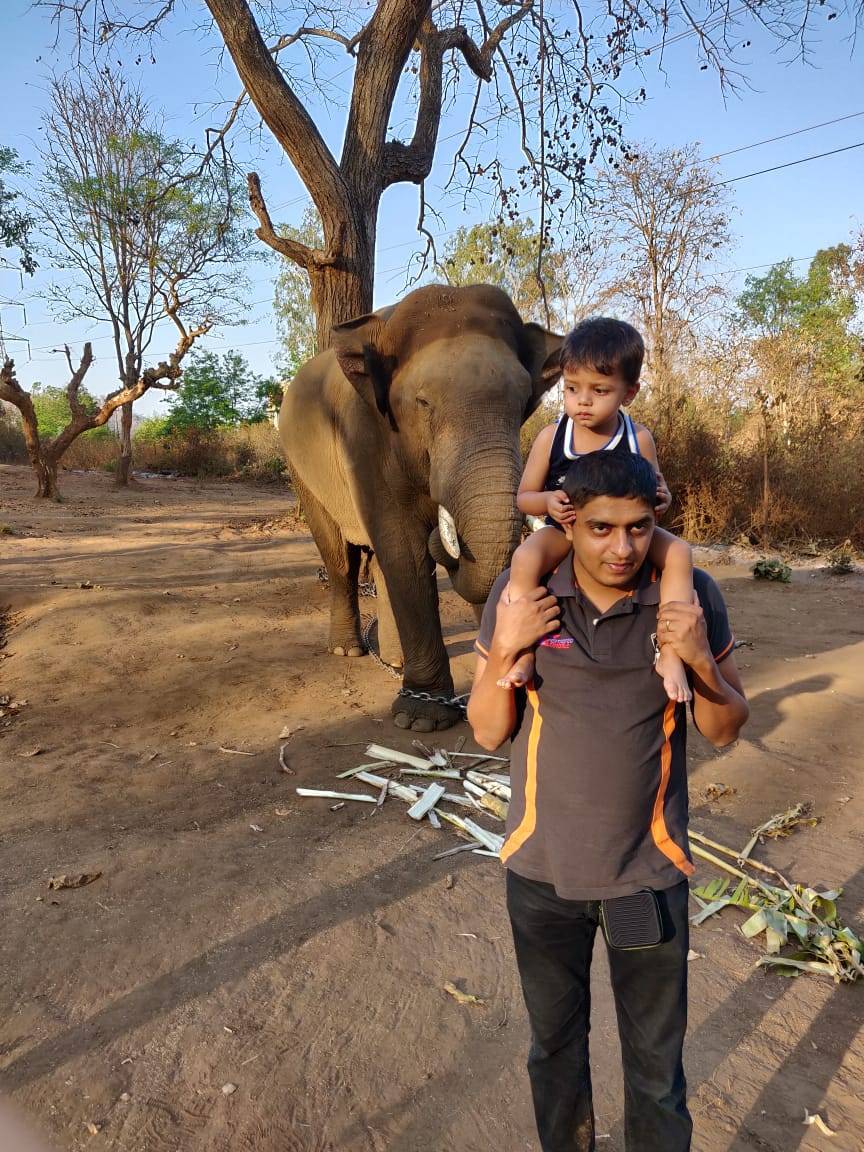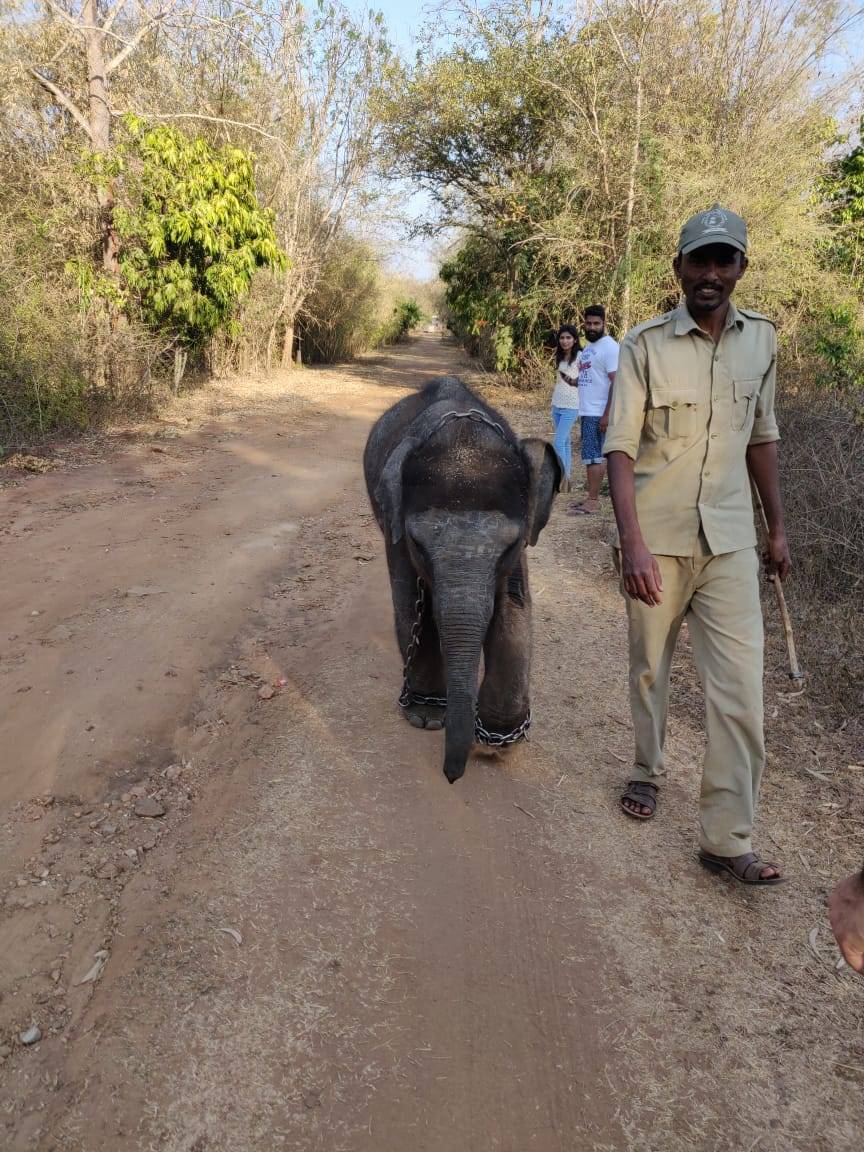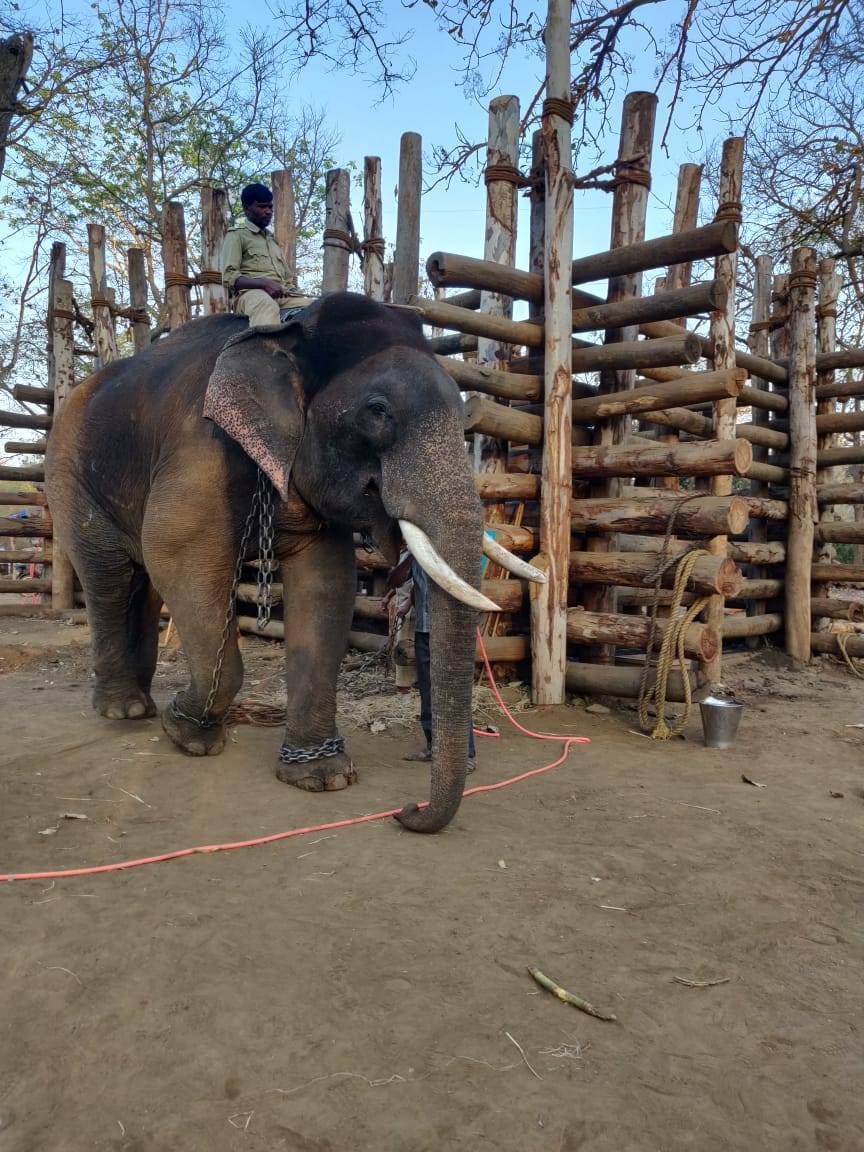 The next morning after breakfast we headed back to Bangalore with pleasant memories.