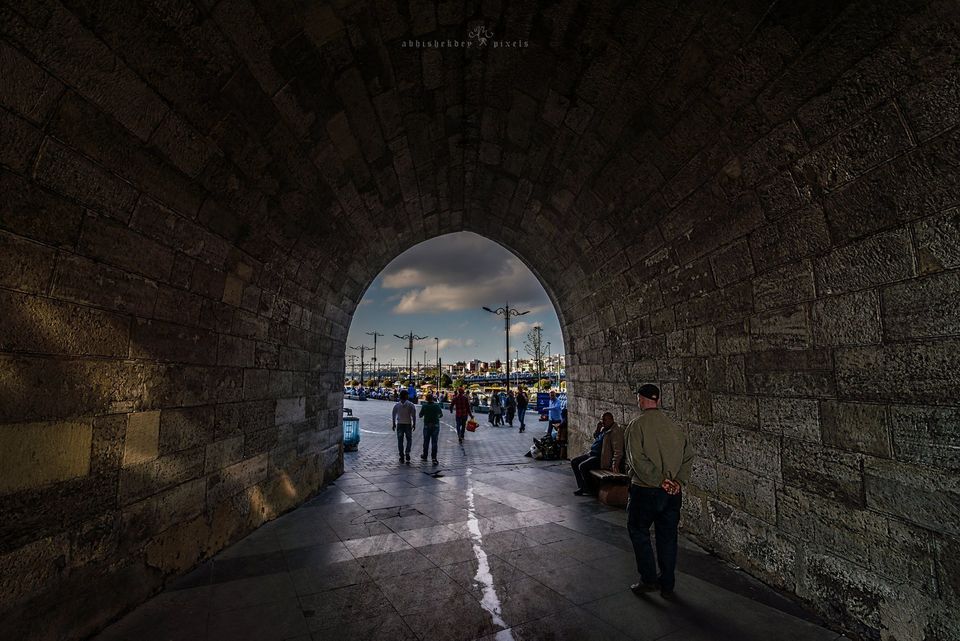 Being in the Middle East and not being to Turkey is not at all possible. You really get the flavor of Europe and Asia both at the same time. The most amazing thing about Turkey is that, although it is not among the top ten largest countries in terms of area, yet it has an amazing variety of landscapes. Busy cities, vast salt deserts, snow-capped mountains, primitive volcanic rock forming a whole city, amazing beaches with turquoise water and what else.
This was presumably my last trip before leaving Dubai. I had attempted the visit in the month of August but didn't get Visa appointment date on time. A visit at that time would have been an added benefit as I was invited to a local Turkish wedding in Istanbul. But not all plans get executed. The itinerary was ready so I had to execute it. A friend of mine joined me and since he had a US visa, he got an e-visa online in 15 minutes.
Finally, the day had arrived. The flight being Pegasus Airlines was not great. But as soon as the aeroplane hovered over the Bosphorous it was as amazing as it could be. The pattern of land on the huge water was naturally artistic.