Picture this – a mysterious town full of folklores, an eerie riverbed and ancient ruins that transport you to a bygone era. Sounds like a dream, right? If you're someone whose idea of a holiday involves going off the beaten path and unearthing the past, we've found the perfect weekend getaway for you! And the best part? This one is just a three hour drive away from Bengaluru!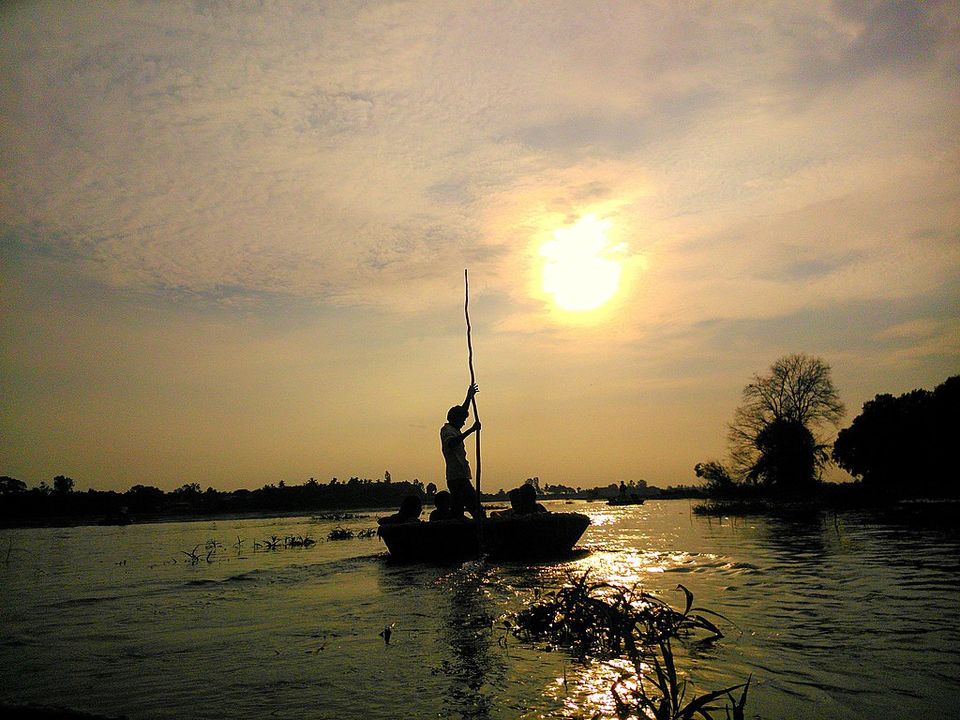 Located in the heart of Karnataka's Mysore district, Talakadu is a place soaked in culture and history. Once a flourishing town, Talakadu was an important pilgrimage spot with approximately 30 functioning temples. It is believed that a queen's curse buried the entire town in sand, which led to its inhabitants moving out and deserting Talakadu.
Centuries later, Talakadu stands mighty on the banks of River Kaveri. Out of the 30 temples, five have been unearthed and are now open for tourists. Not just that, an almost-exclusive wine and cheese scene also seems to be springing up – making Talakadu the hottest destination you need to visit right now!
Why travel to Talakadu?
1. Take a walk to explore Talakadu's temples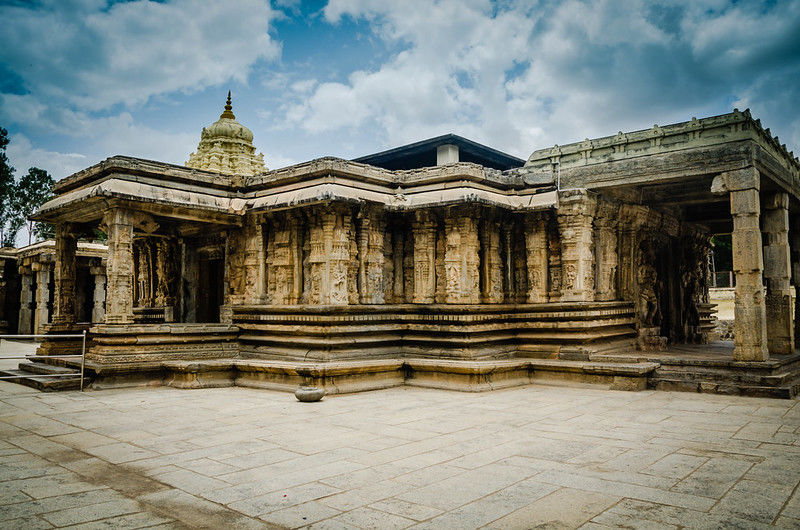 Irrespective of the kind of traveller you are, visiting the temples in Talakadu is an experience that you should not miss out on at any cost. Start your walking tour by heading to the Vaidyanatheshwara temple, more commonly known as Talakadu temple. Said to have been built by the Cholas in the fourteenth century, Talakadu temple is dedicated to Lord Shiva and attracts devotees from all parts of the country. Next, walk to the temple of Keerthi Narayana to marvel at the intricate carvings and get a taste of the Hoysala dynasty. Complete your temple exploration by offering prayers at the temples of Pathaleshwara, Maruleshwara, Arkeshwara and Mallikarjuna.
2. Unearth the hidden Gourmet Valley of Karnataka
In addition to being an important pilgrimage spot, Talakadu also happens to boast of an understated food scene. Interestingly, Talakadu produces several varieties of artisanal cheese, delicate wines and organic vegetables, earning it the name 'Gourmet Valley'. Go on a cheese farm tour to pick your favourite, head to a winery to get a bottle and watch the sun go down with fresh wine and cheese.
3. Have a picnic by the Kaveri River
Owing to Talakadu's riverside location, the town has what can be best described as a river beach. The unique, white-sand riverbed is a local favourite and makes for the go-to picnic spot for the people of Talakadu. If you're planning a trip to Talakadu, make sure you keep some time out for a riverside picnic – the sound of the gushing waters and the company of your loved ones will make this an experience you won't forget.
4. Plan a day trip to Mysore

Located at an hour's drive from Talakadu, Mysore is a cultural extravaganza that deserves a spot in your Talakadu itinerary. Plan a day trip to 'the cultural capital of Karnataka' and spend your day going about its colourful markets and age-old temples. Hit the city's iconic street food stalls to sample the famous Mysore masala dosa and Mysore pak. End your day capturing the lit up Mysore Palace in all its glory.
When to go
The entire Mysore region is known for its tropical climate and experiences a rather long and harsh summer. However, the monsoon-winter period from July to February sees the temperature going down significantly, making it the ideal time to plan a trip to Talakadu.
Getting there
Here's how you can reach Talakadu from New Delhi:
By air: The easiest way to reach Talakadu from New Delhi is to take a flight to Mysore. The two cities are connected by daily flights starting at Rs 5,500. Take a taxi from Mysore's Mandakalli Airport to reach Talakadu in about an hour and a half (60 km).
By rail: Alternatively, one can also take a train from New Delhi to Mysore, a rather taxing journey that takes approximately 40-45 hours. On the brighter side, the journey from Mysore to Talakadu is simply breathtaking as rustic towns, tropical greens and a cultural explosion keeps you company. Hop on a KSRTC bus or get a taxi to cover this distance in an hour (50 km).
Getting around
The best way to explore Talakadu is to hit the streets and walk through the eerie, deserted town. However, if you plan on taking day trips, the town is well-connected by both KSRTC and private buses. Alternatively, you can also hire a tuk-tuk for the entire day and explore important attractions within 15-20 km of Talakadu.
Accommodation
Since Talakadu still remains an untouched destination, stay options are quite limited. In fact, most hotels and guest houses are located 10-15 km from the Talakadu temple. Here are some of the best accommodation options for your next trip to Talakadu:
Rooms start at Rs 4,000 per night for double accommodation.
Know of more such places that remain hidden from tourist maps? Click here, write all about your adventures and win Tripoto Credits!
Explore the best of travel inspiration on Tripoto Instagram!