A usual start to Hari Anna's day.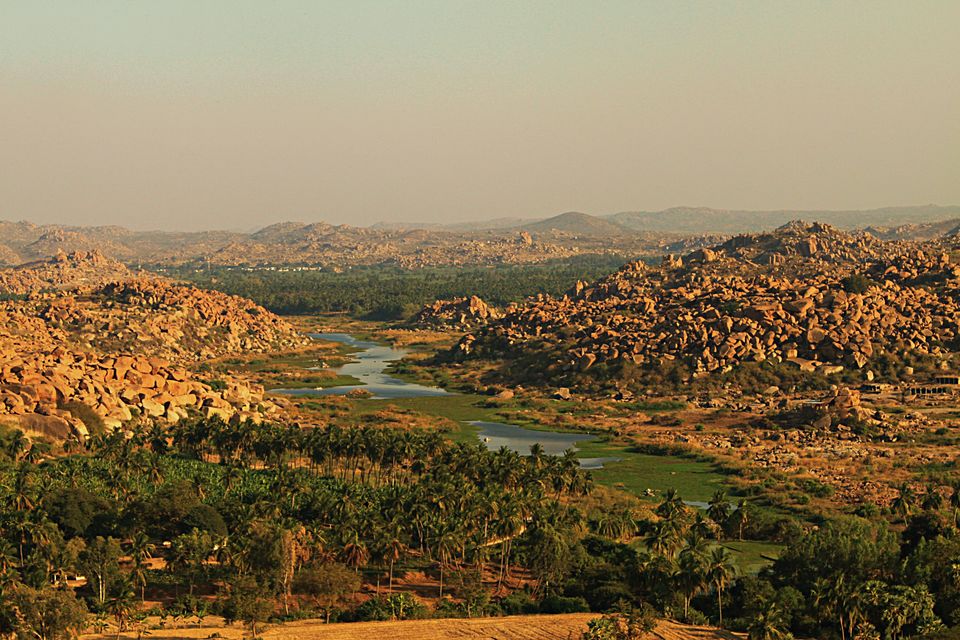 View from 575 steps above ground level, atop Hanuman Temple.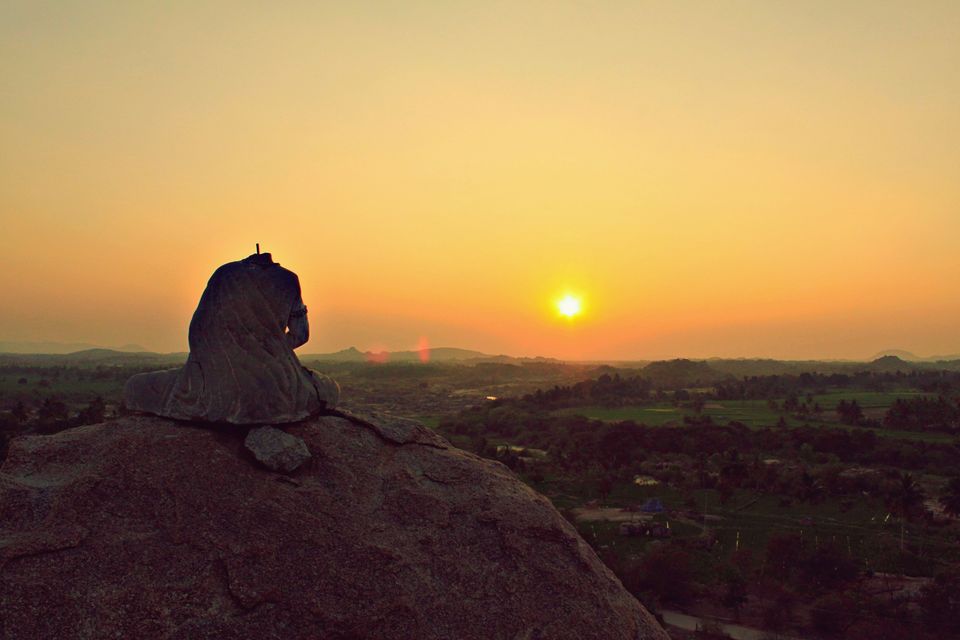 Headless Gods, meditating to pristine Sunsets.
Has she found something, or has something found her?
All the Kings & their guards men.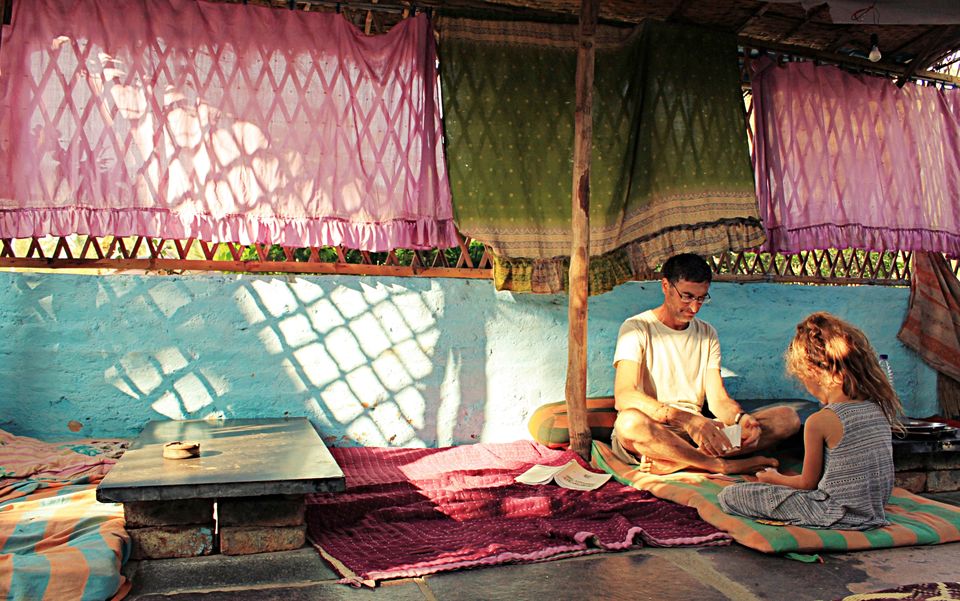 Father & daughter: A little book reading and a game of cards, while a sumptuous home cooked meal arrives.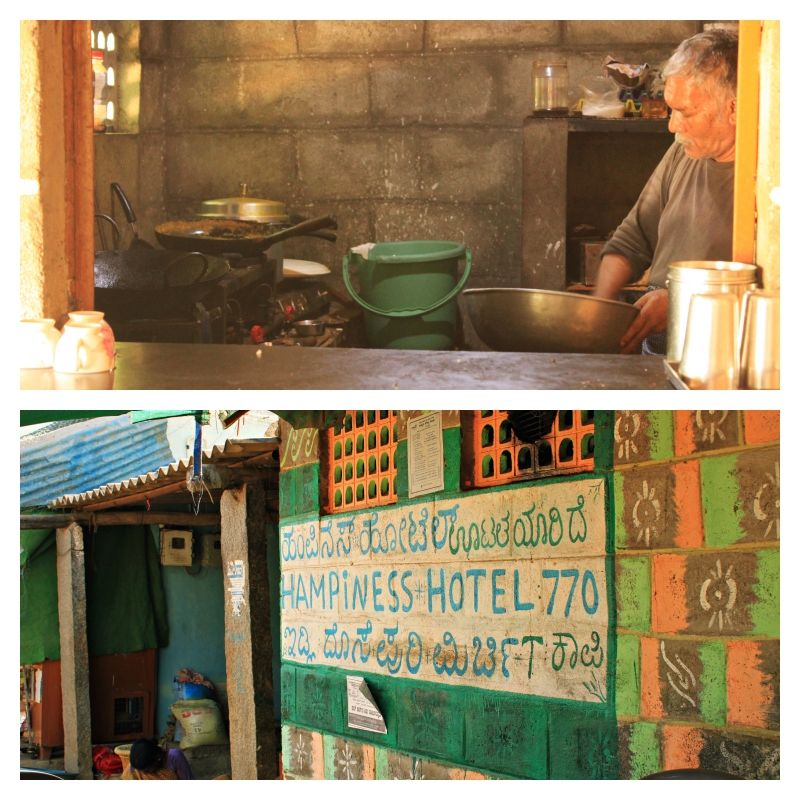 Uncle John made me delicious lunch, at the Hampiness Hotel 770.
Gali Durugappa lives the envious life. With a colourful (and surprisingly well stocked) music shop right at the entrance of Hippie Island, he meets and jams with more people in a day, than I meet in a month.
Even gifted me a much needed Kazoo, just because he liked me :)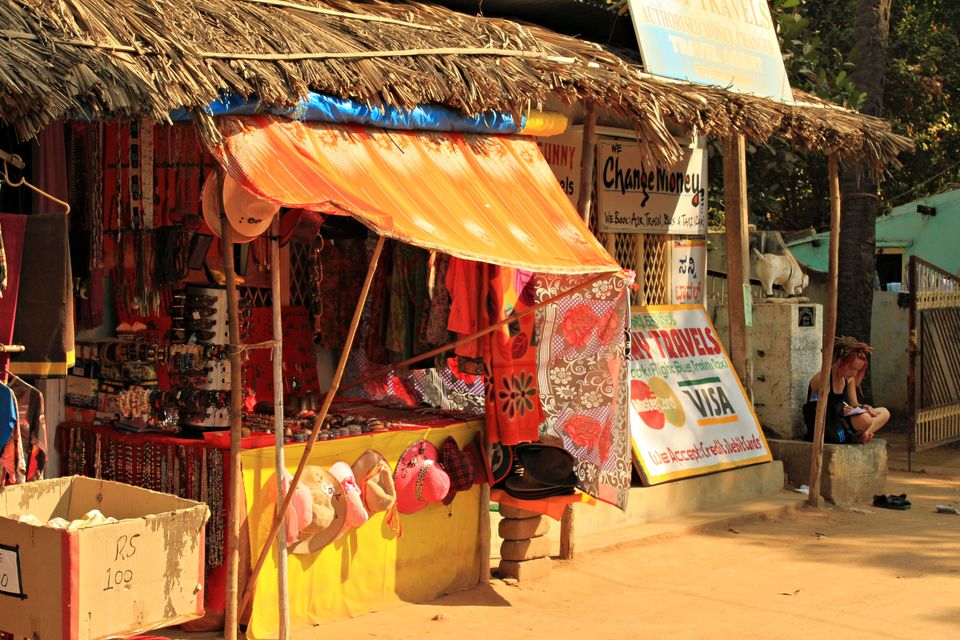 Other Hippie street vibes.
Amid the ruins of Hampi, something's always cooking. Sometimes, eerily.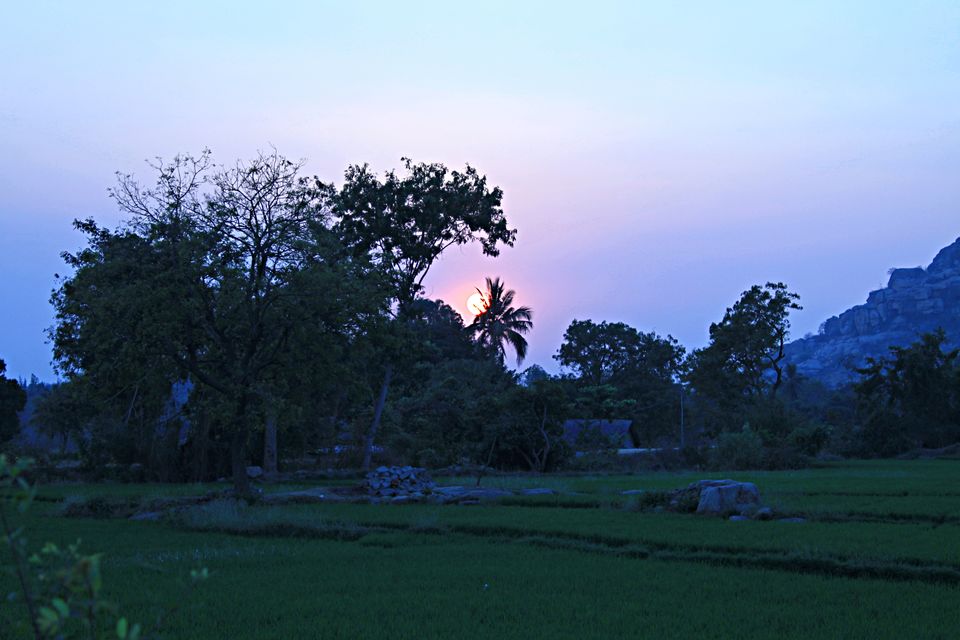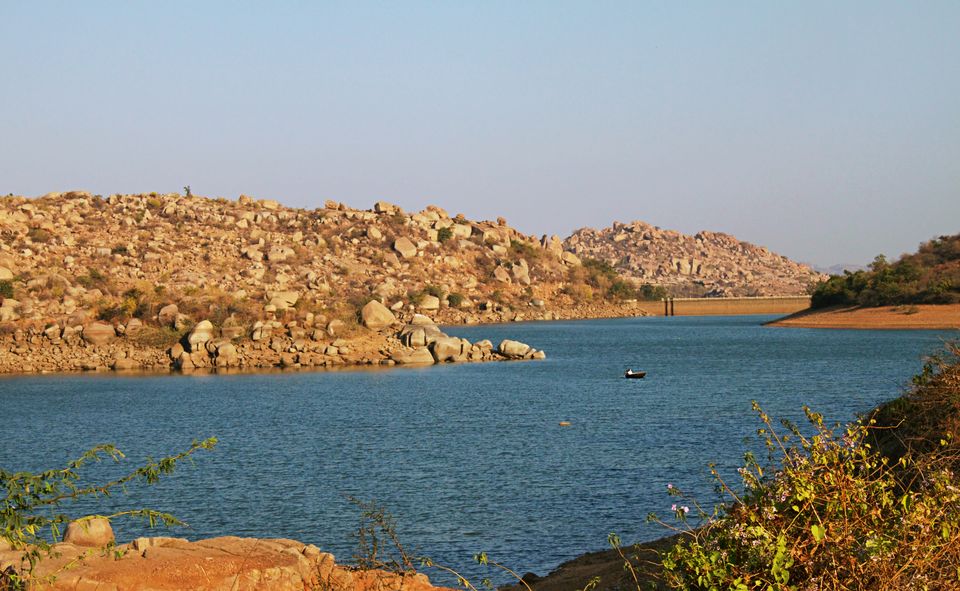 In the meanwhile, Hari Anna's set out.
'Spot' him!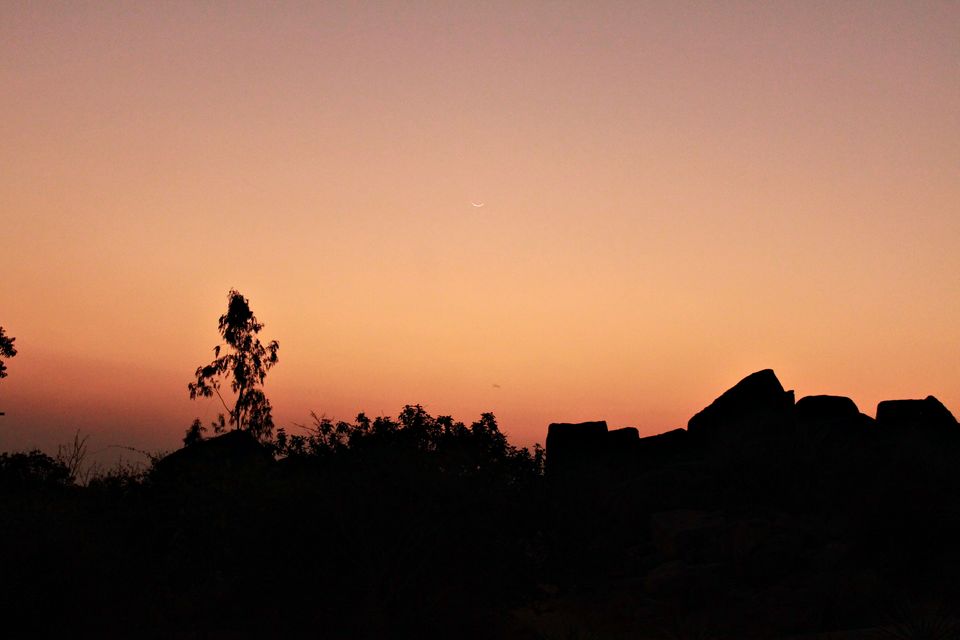 That sickle shaped moon, just won't show up. Was it being reticent, or was I not worthy of it, I wonder.
Do you see it?
They waited it out. And once he was gone, the world was their playground.
Him, and her. <3
View from the rooms scenes.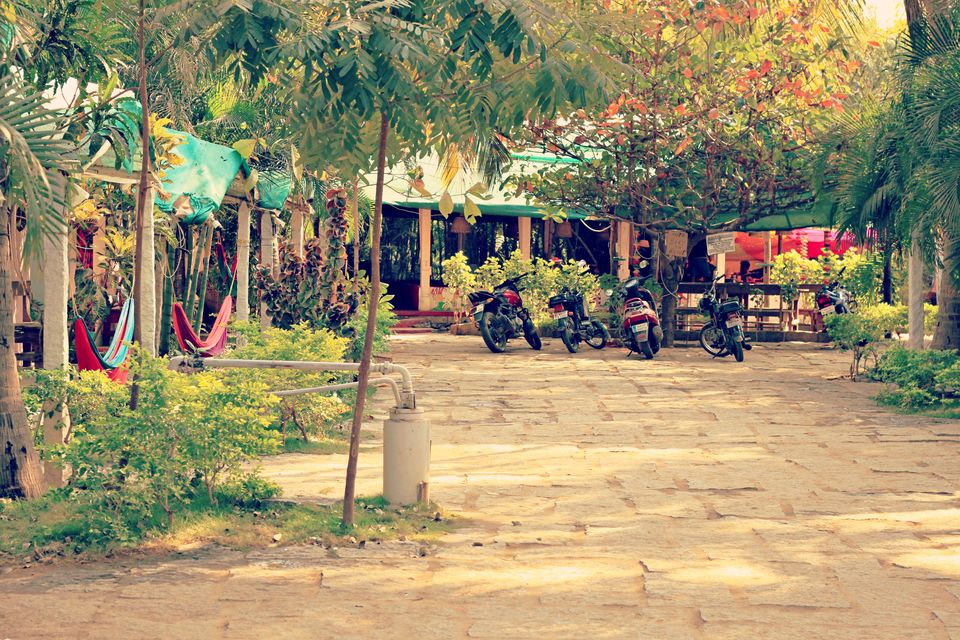 Shacks and hammocks. And swing beds.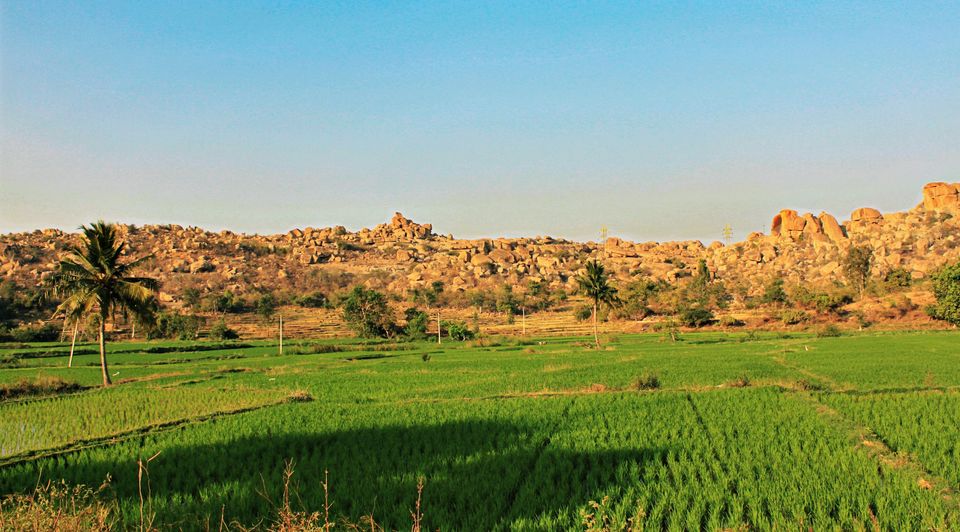 Like someone ran a paint brush over it. And this, is a terribly terrible capture.
Grand entrance to a small Anegundi village. Where old fires, still keep burning.
Time to head home. Or should I just stop and soak in a little more of you?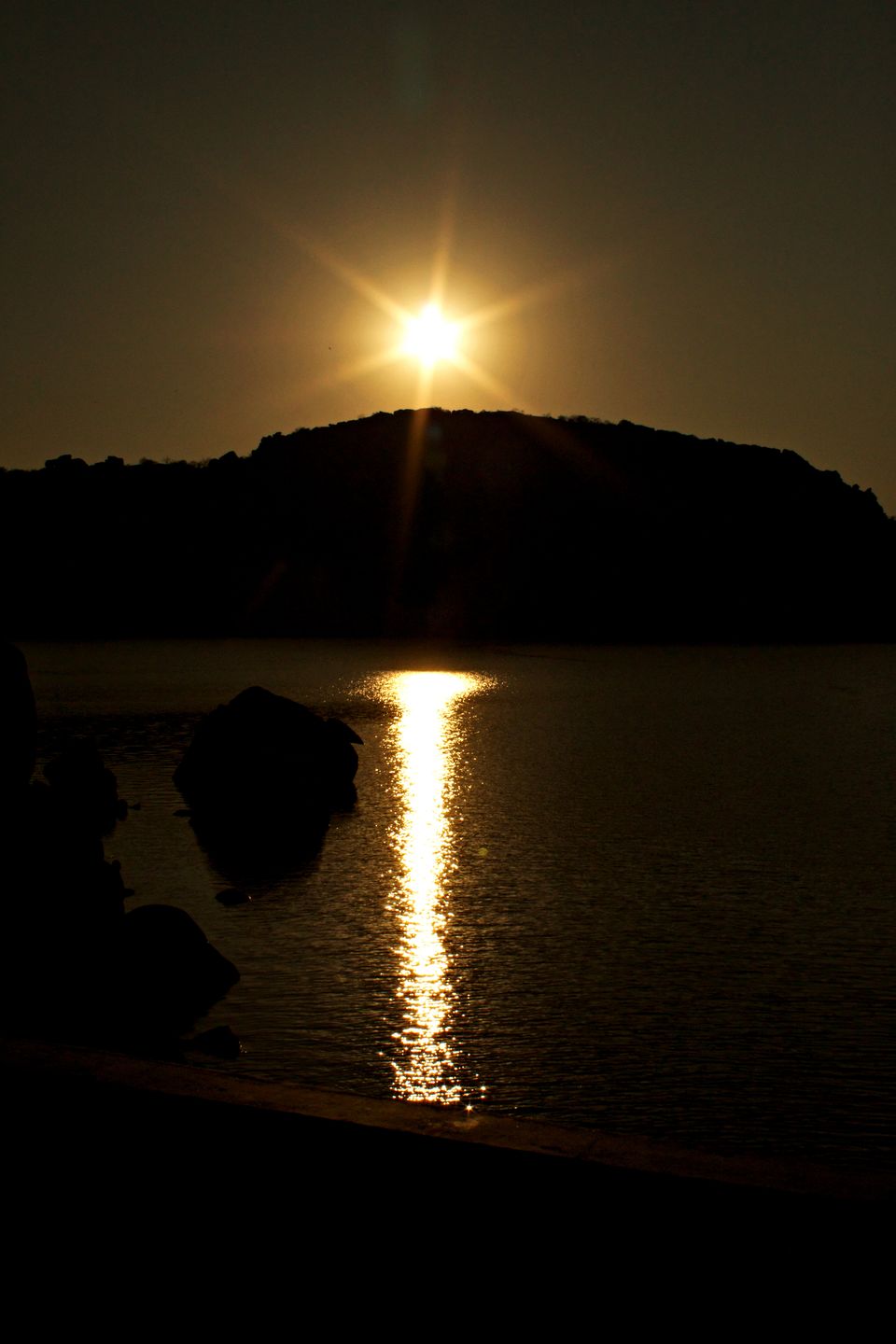 And sometimes when the night is slow,
The wretched and the meek,
We gather up our hearts and go,
A Thousand Kisses Deep.
- Leonard Cohen
Last day chill scenes at the fantastic Arba Mystica
Remember him and her? Well they've been playing, singing, hiding & seeking, chasing each other, halfway through the world already.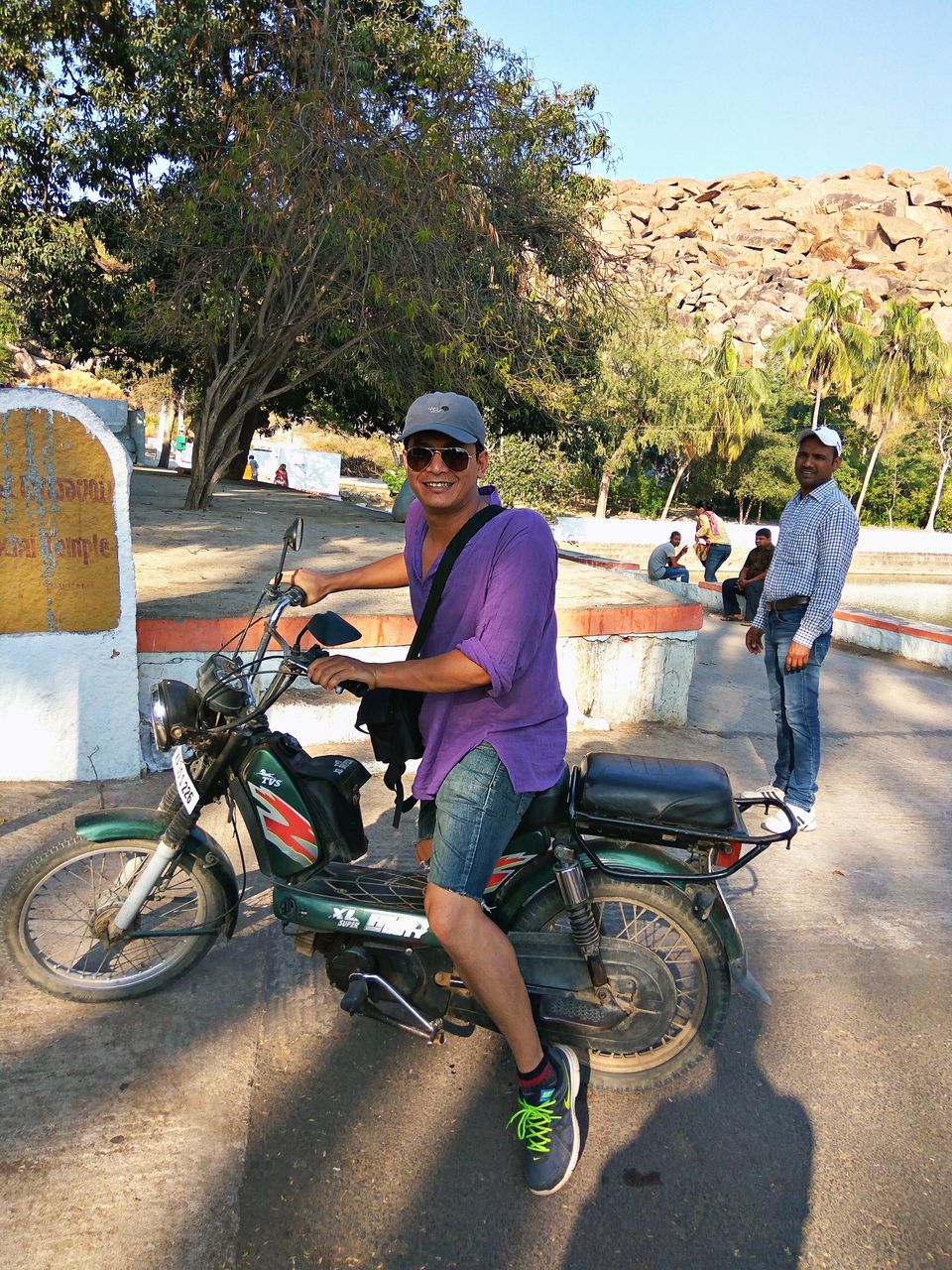 My 1000 CC, twin cylinder, mountain cruiser.