The river Tungabhadra divides the place in two different , yet connected halves. There is a short boat ride that will make you cross the river and you will mark your foot on what is called " The Hippie Island".
The place may give you a little bit feel of Kasol as you will find German Bakeries , small cafes to sit, eat and get lost to the music. There is one cafe called Laughing Buddha where you can sit all night, and witness the sunrise beside the river. That view is just amazing.
Now coming to the stay scenes , there are no star resorts or Oyo rooms available. Actually , there are huts or tents available , or maybe small rooms that are quite affordable and more fun to stay. People who come in group gather for chitchat and bornfire with dinner. The atmosphere is just amazing and you will definitely love it.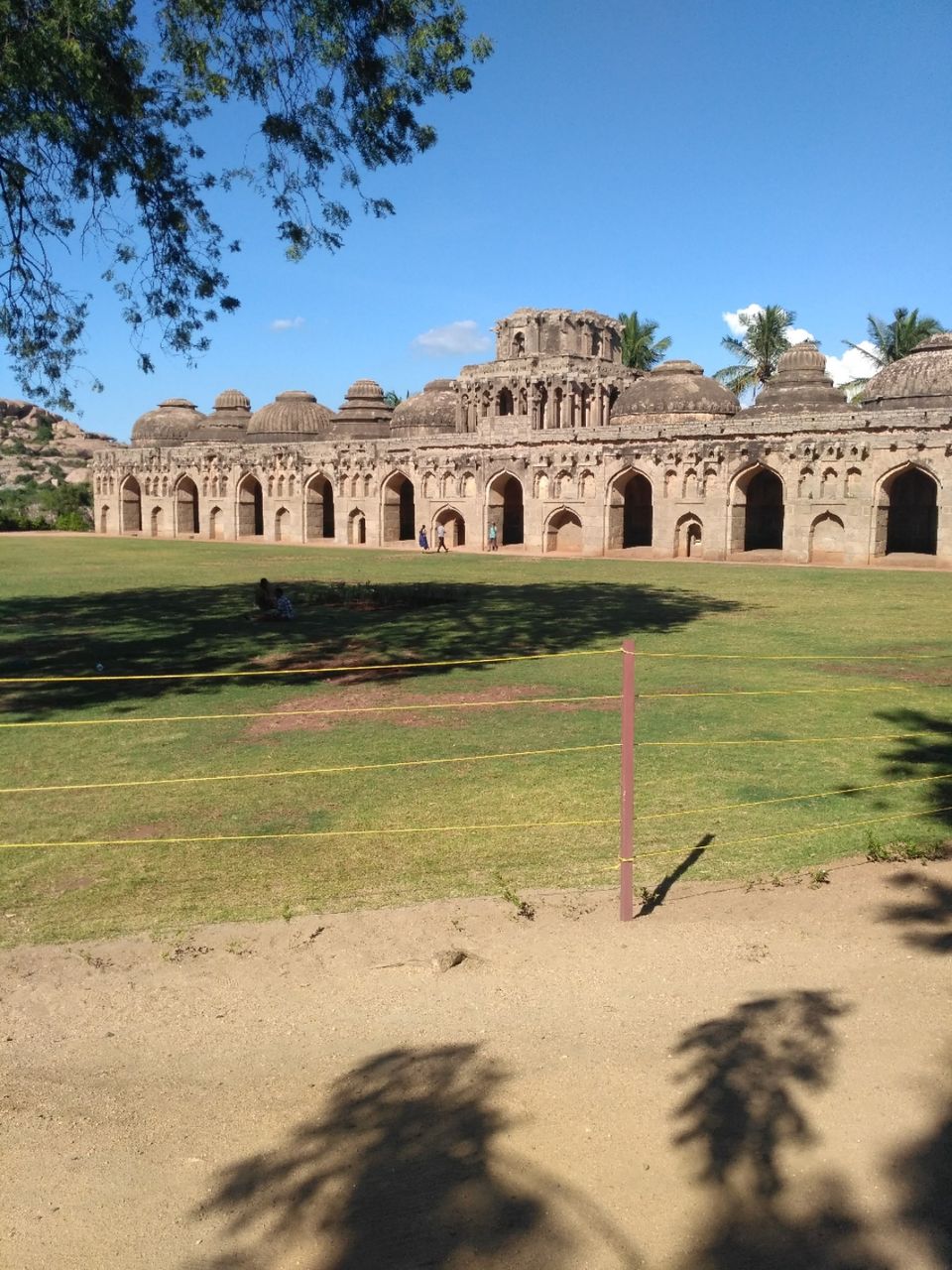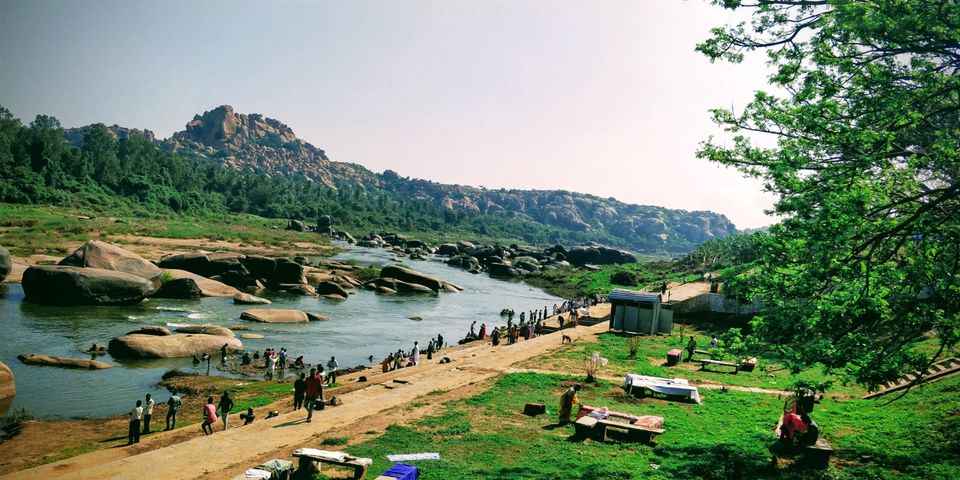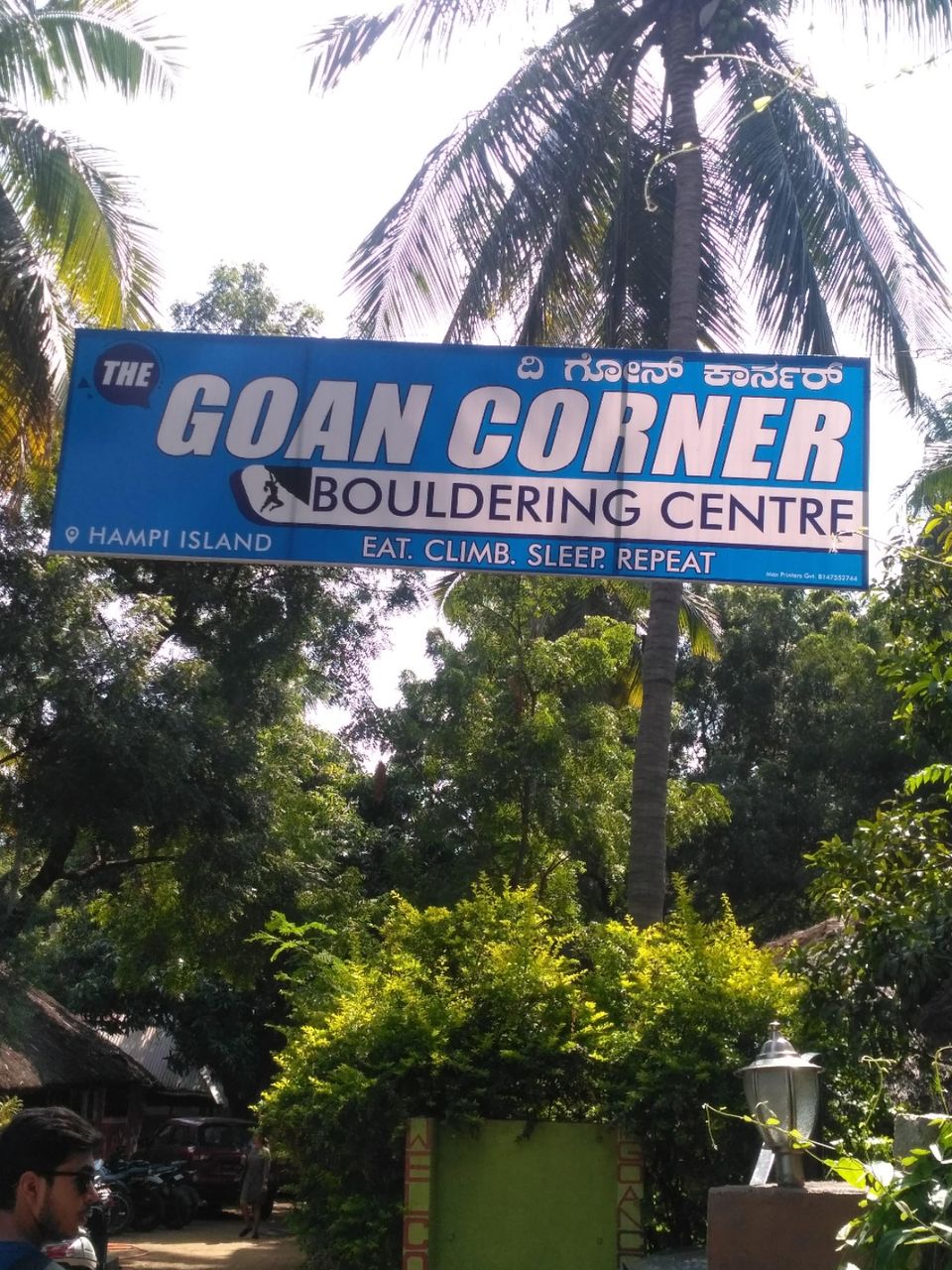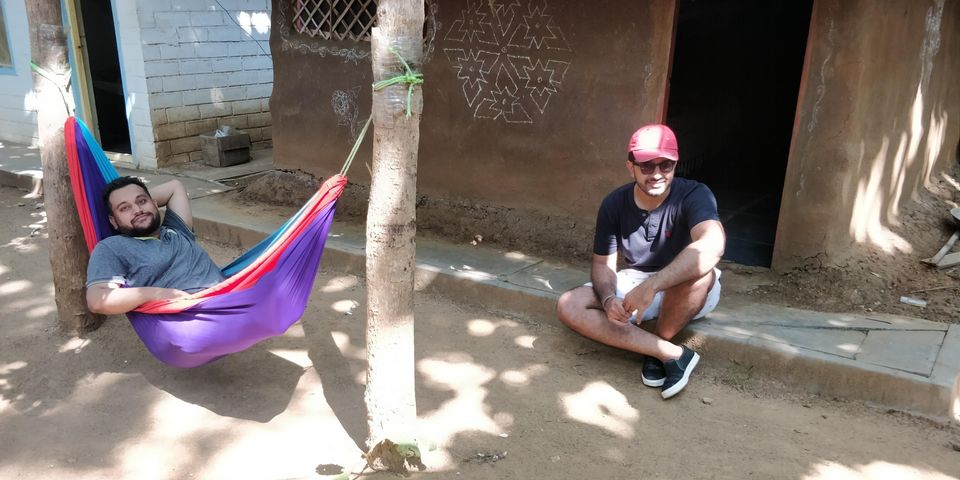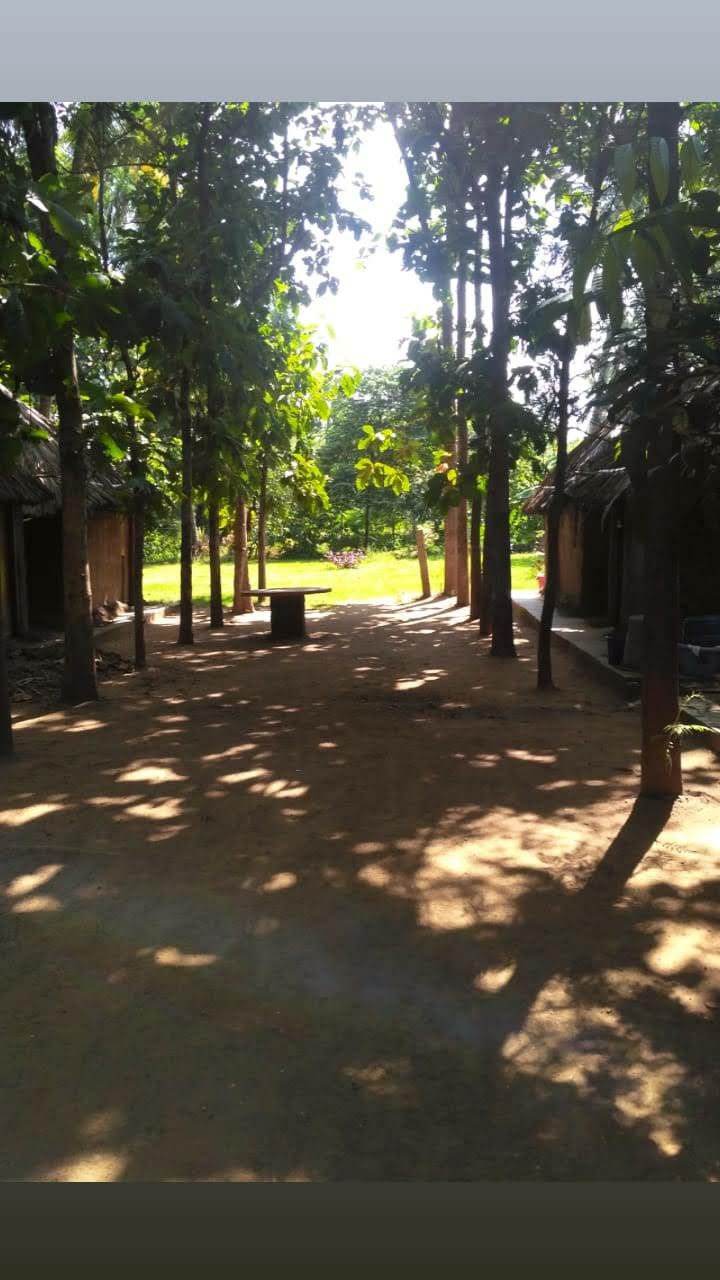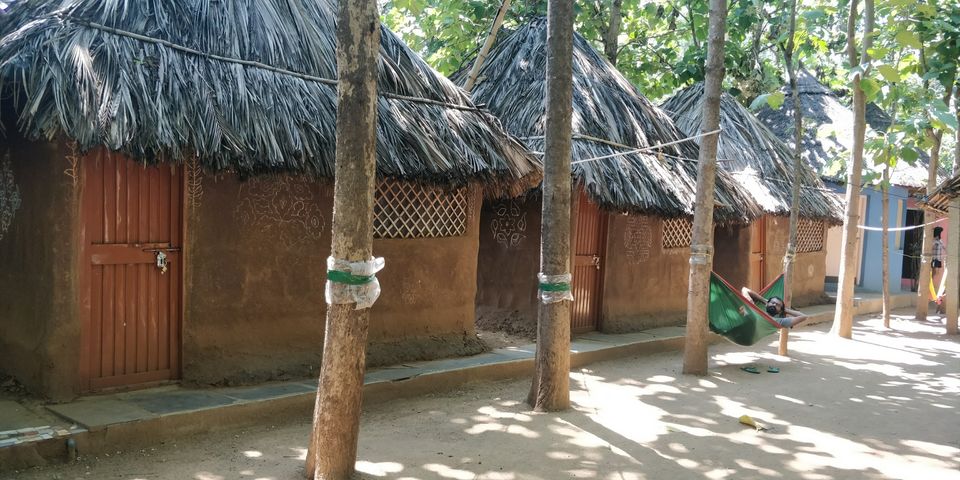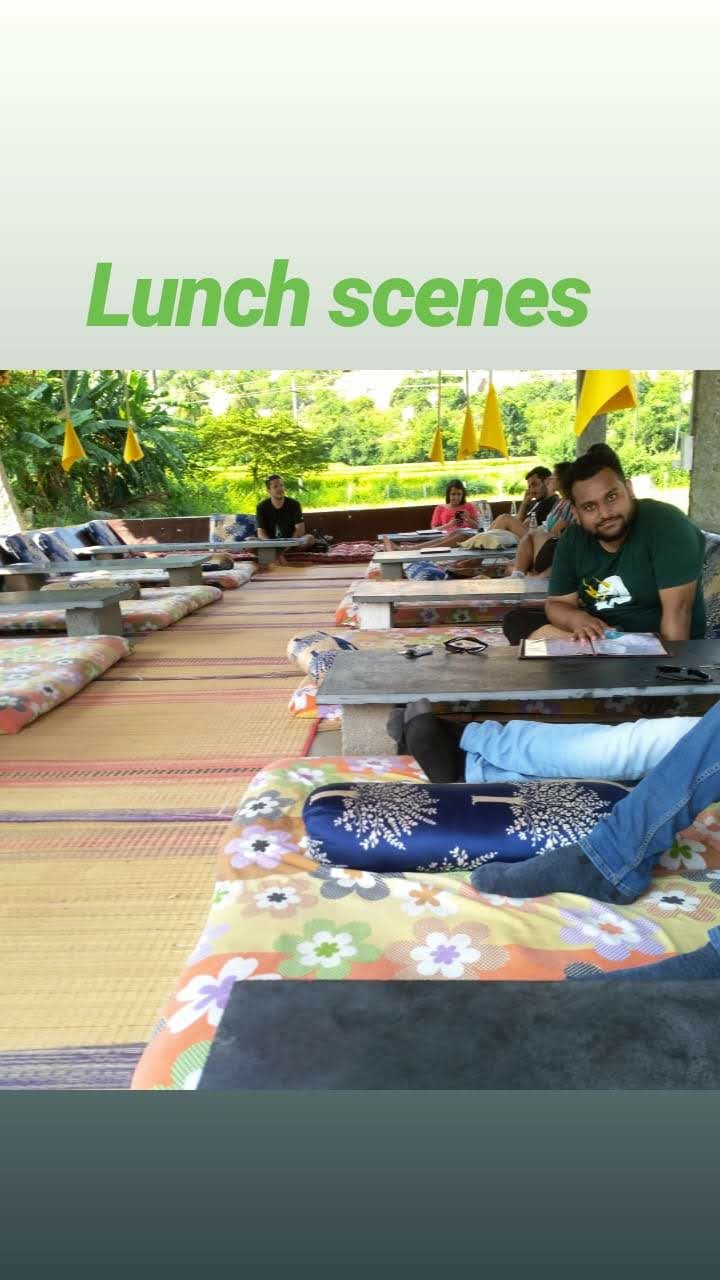 The place is very unique indeed. Just imagine you have to cross a river in the same city to experience a different side of it. Well, it happens in Hampi.
The journey started from the point our train reached the Hospet Junction. And 20 kms from there starts the rich , cultural place called Hampi. Very old architectures , half of them ruined by the demolishers, have become an interesting tourist site for the people.
There are very nice temples in which you will get to know the old secrets of the architecture.
Make sure you have a guide with you who will tell every detail starting from the architecture and how it was built. One interesting part was that inside the temple , there was an old lady who showed how images of the other temple beside it can be seen on a piece of cloth with shadow.
Hampi is one of the UNESCO world Heritage Site.
Well it was the time to cross the river and see the other side of Hampi..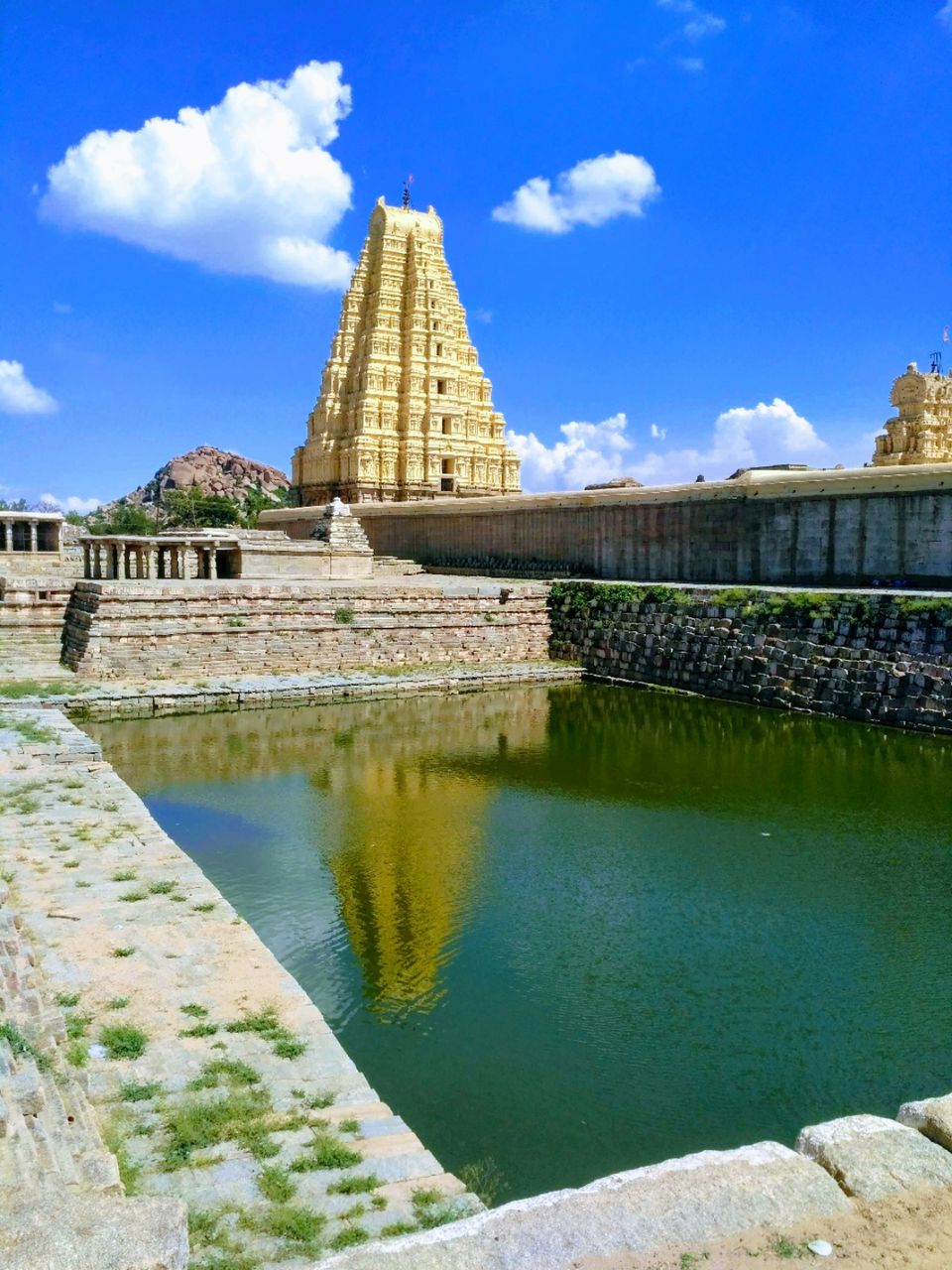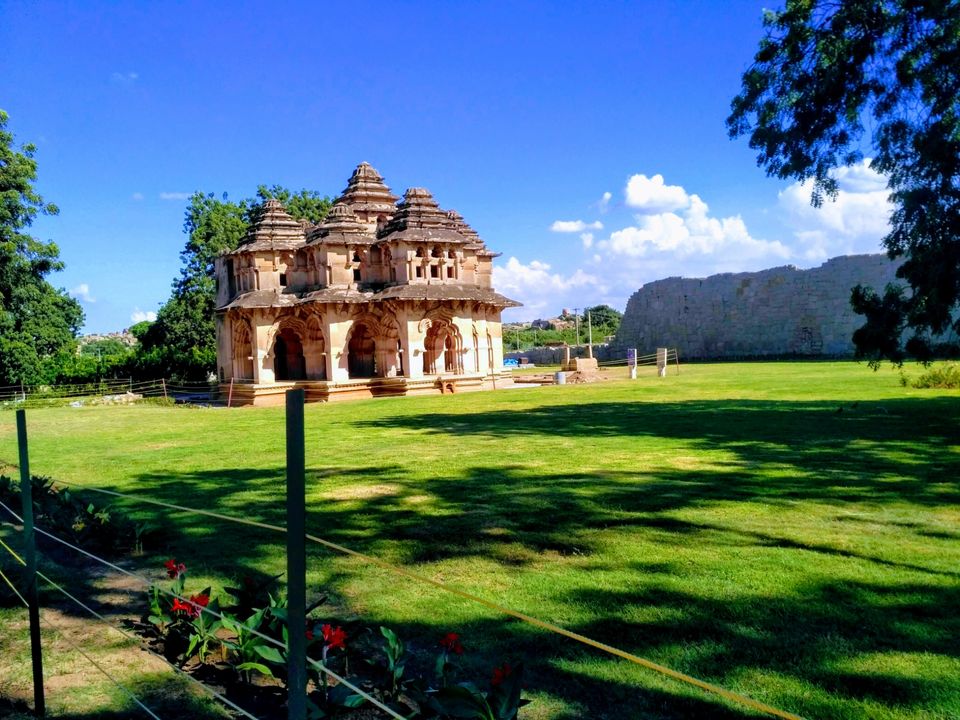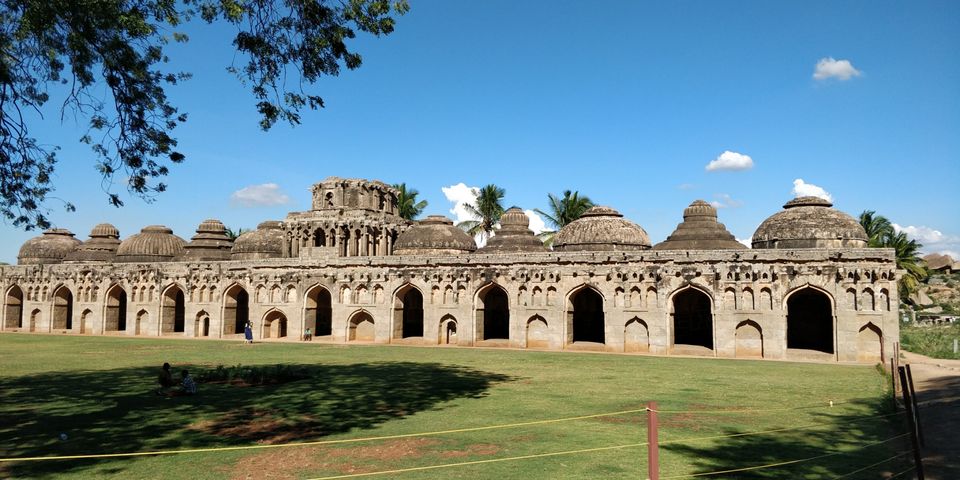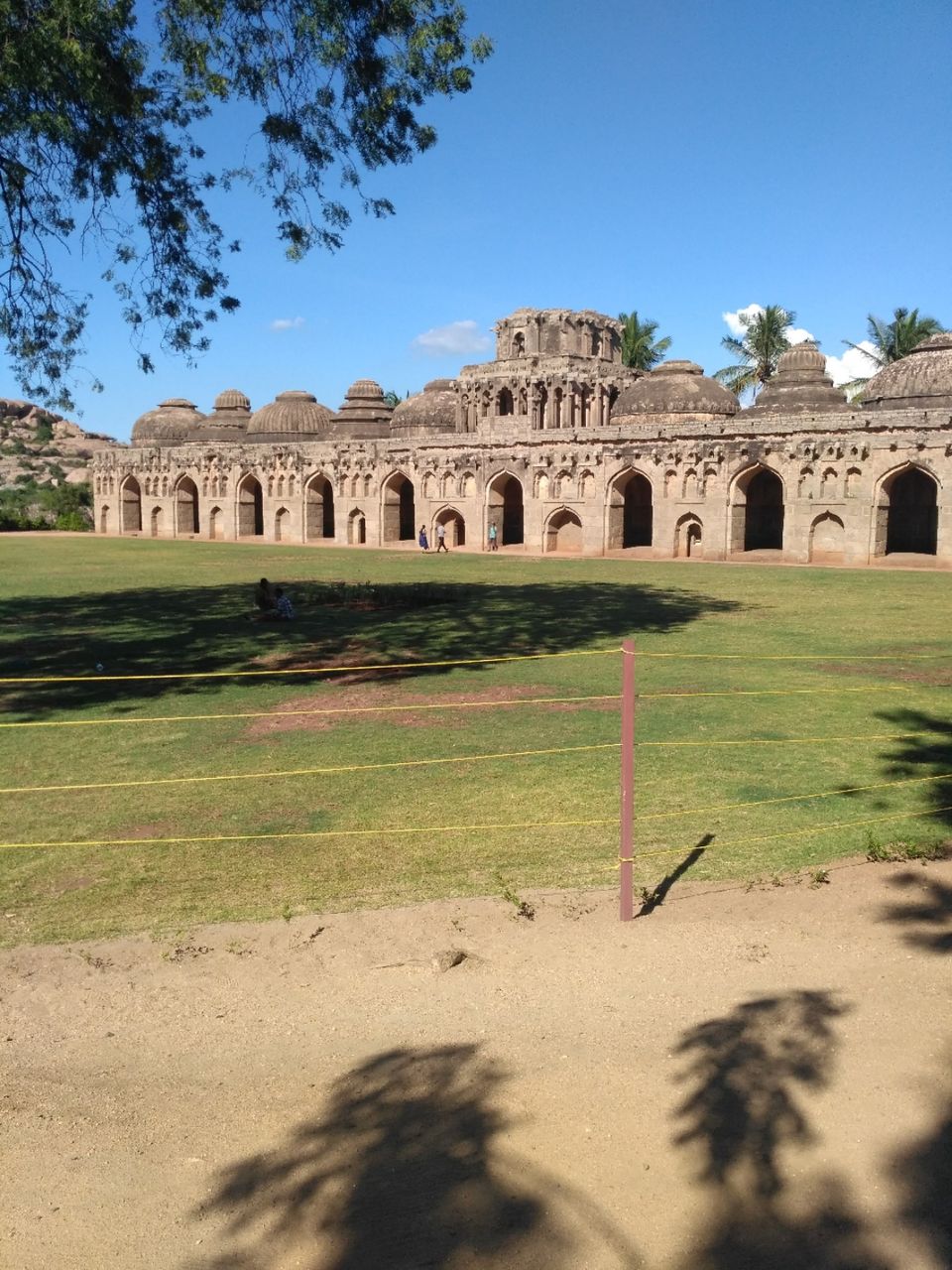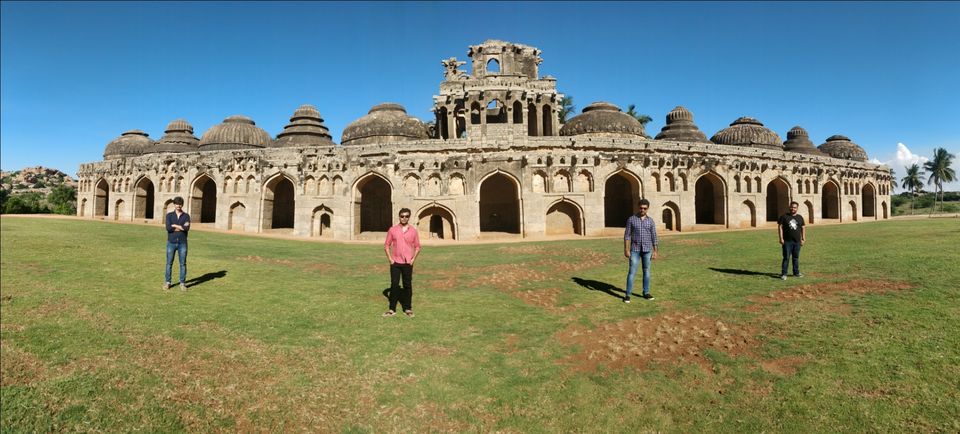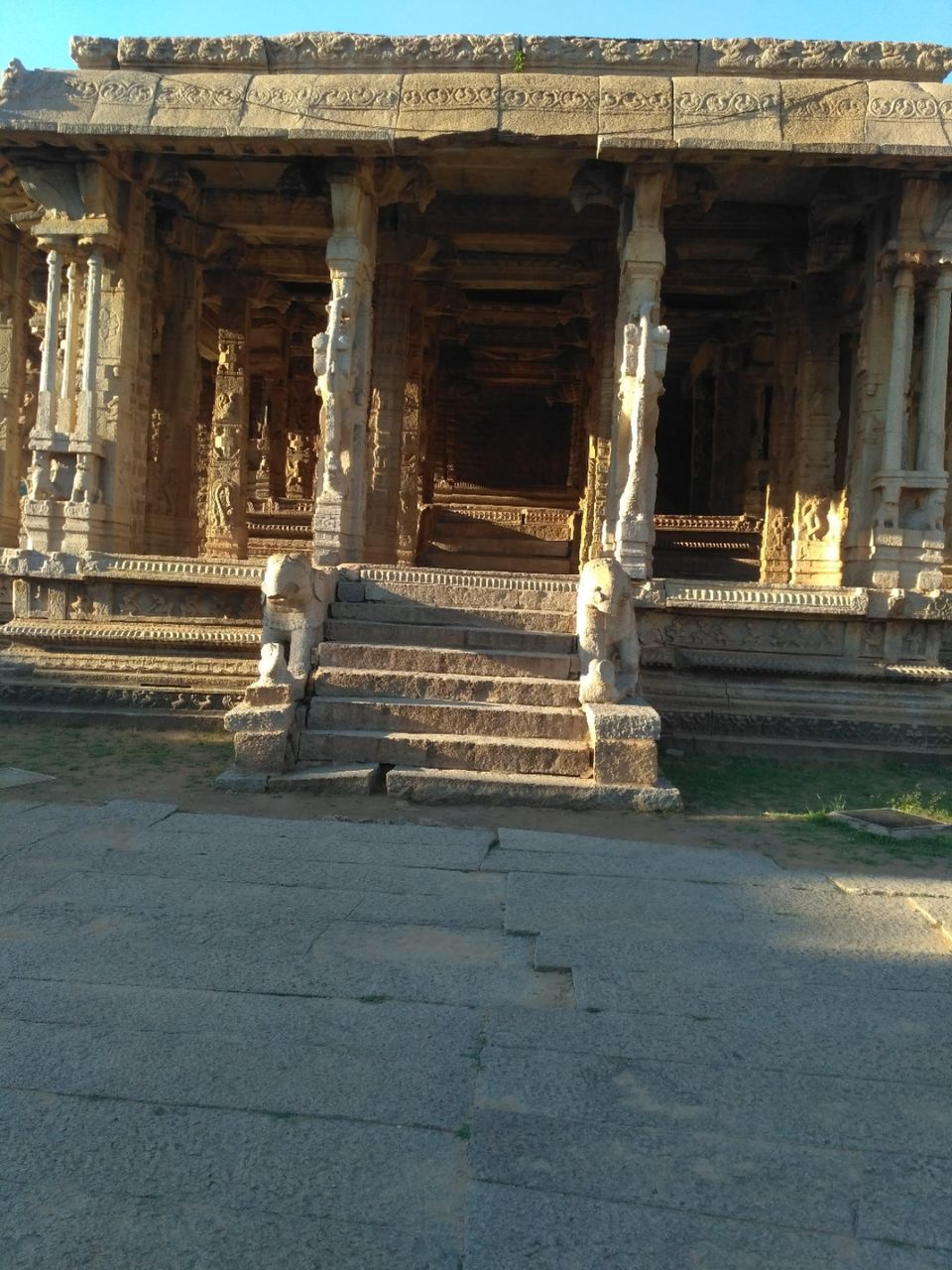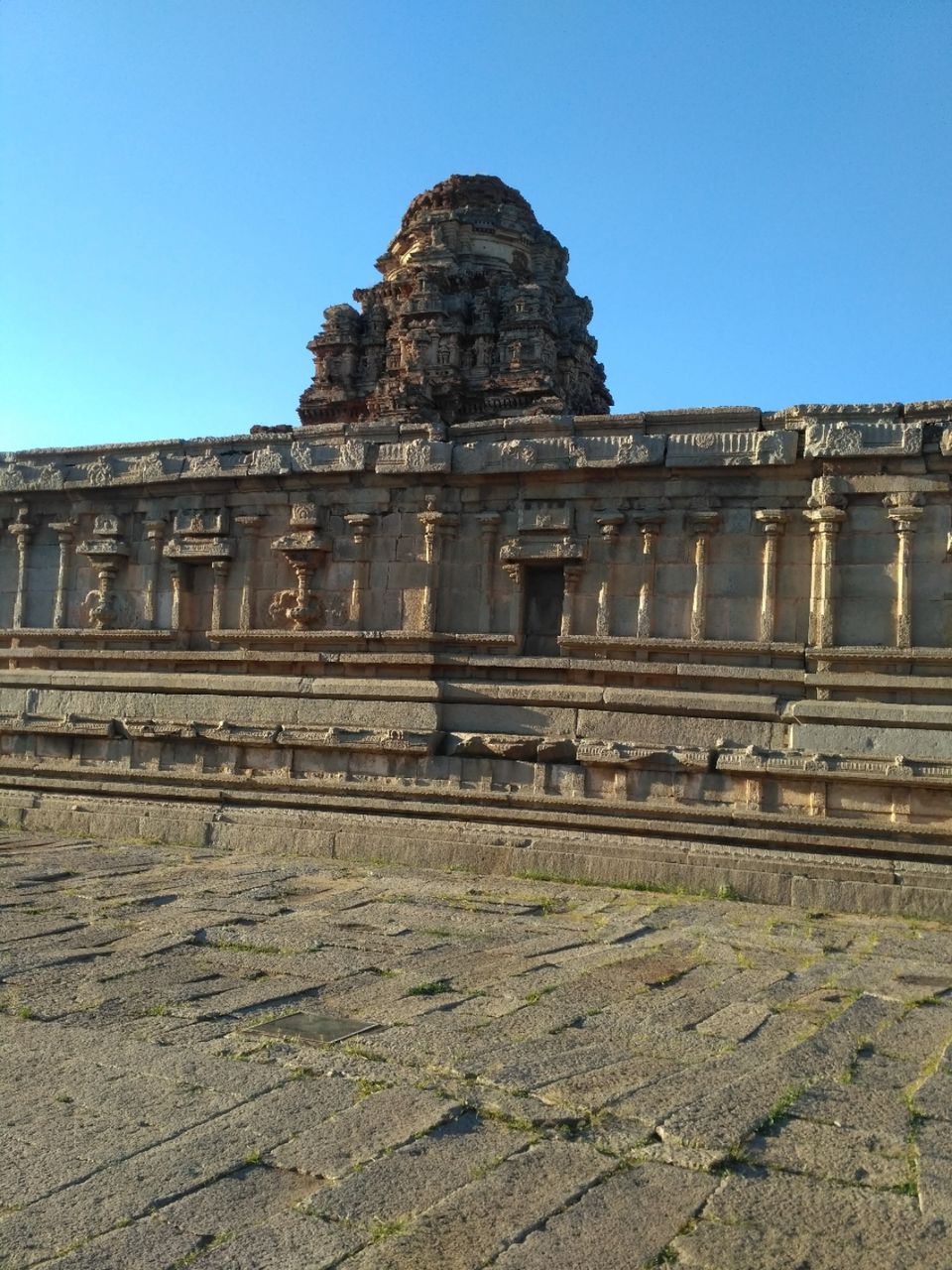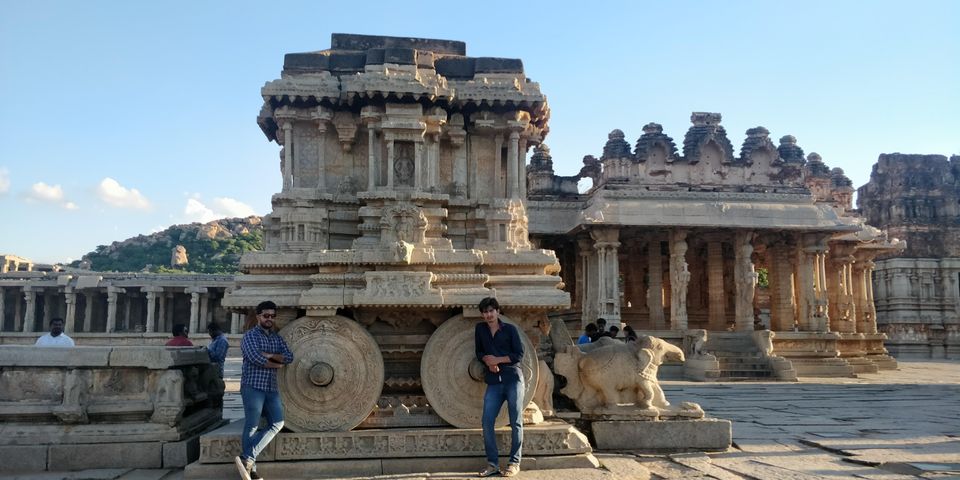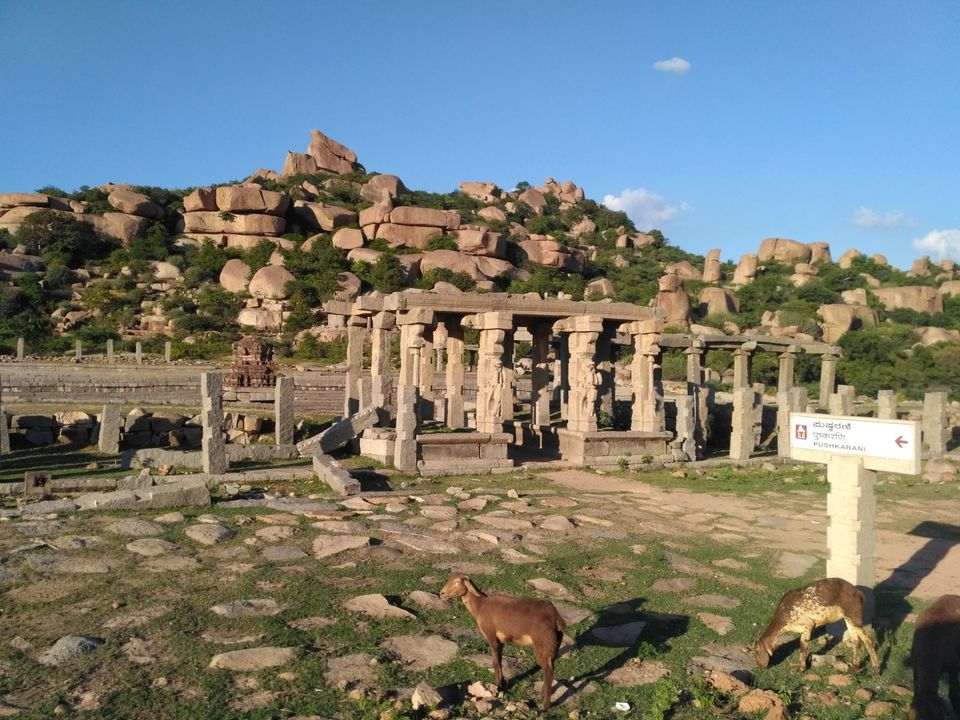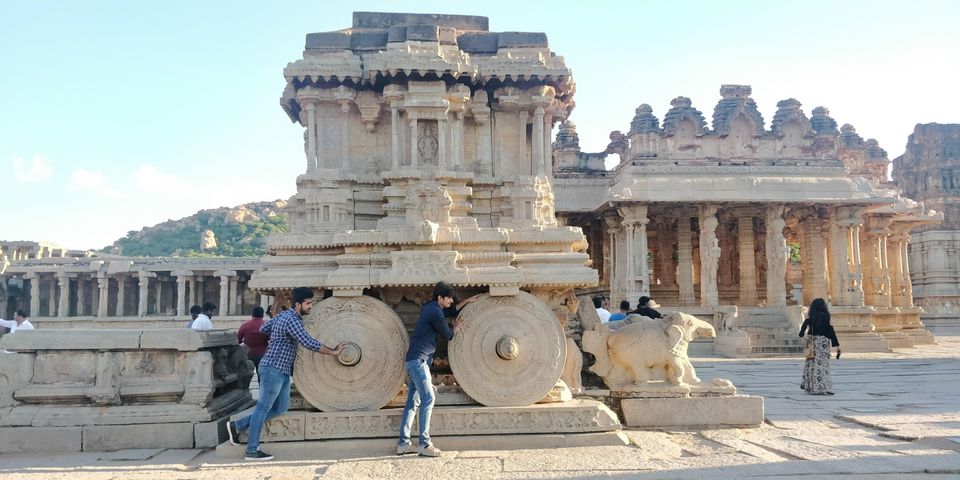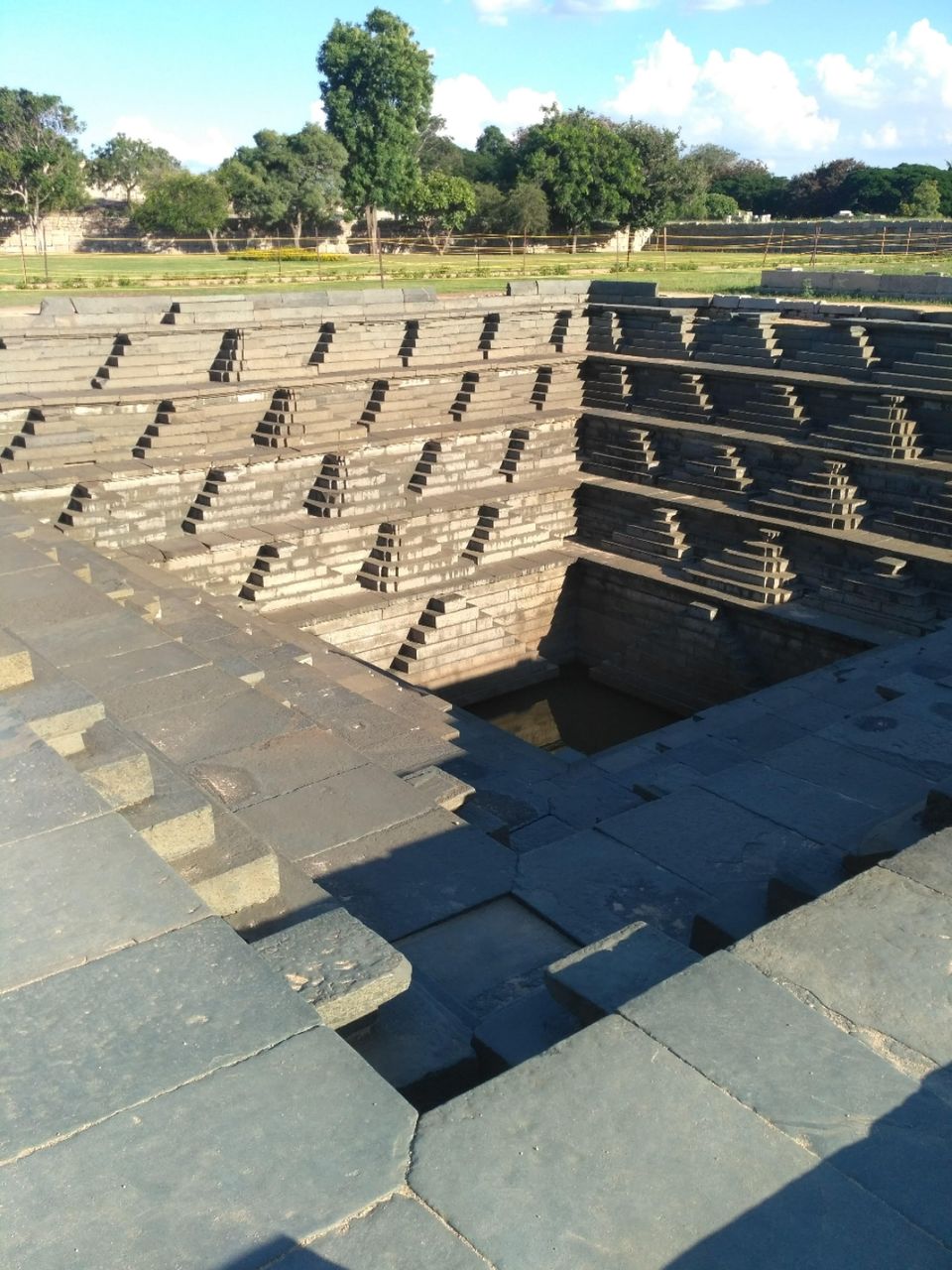 Now we took the scooty on rent . It would cost you around 250-300 rent per day and is the best deal to explore the place.
There is a beautiful temple which is the birthplace of Hanuman. You will also find the stone preserved there which was used to build the bridge to Lanka.
There is a very beautiful lake called Sanapur lake that you should not be missed at any cost. The sunset is the most beautiful thing to watch there . You can experience the boat ride in a round tokri. And the best part of the trip was the hidden and secretive spot to try jumping in the river. An unforgettable moment of the trip. ( Watch the video of the same in the post - Too much Hampiness)
And lastly, there is a resort called the Jungle tree which lies a bit ahead of the lake. The way is so beautiful and you will find plantations all over there.
A mix of culture, architecture and fun is what composes the place Hampi.
After coming back from Hampi, you won't bring too much happiness..you will bring too much hampiness 😊
Do connect with me on Instagram to get a bigger picture - _paras_singh
#hampi #beautifuldestinations #weekendgateway #hippieisland #backpacking #toomuchfun #incredibleindia